Releasing internal resources from burdensome tasks to putting effort into intricate ones helps enterprises in a path-breaking landscape. Many C-level executives come up with the effective consideration between building an in-house team or investing in an outsourcing company. Immediately, investment costs ring a bell. This article will discuss both sides of outsourcing as well as its implementation.
What Is Outsourcing?
Instead of putting all eggs in one basket, outsourcing provides businesses with solutions to allocate time-consuming or heavy processes to an external agency, also called an Outsourcing company. This company, also known as a third-party provider, will take over setting up systems, handling operations, executing tasks, or providing always-on services for businesses.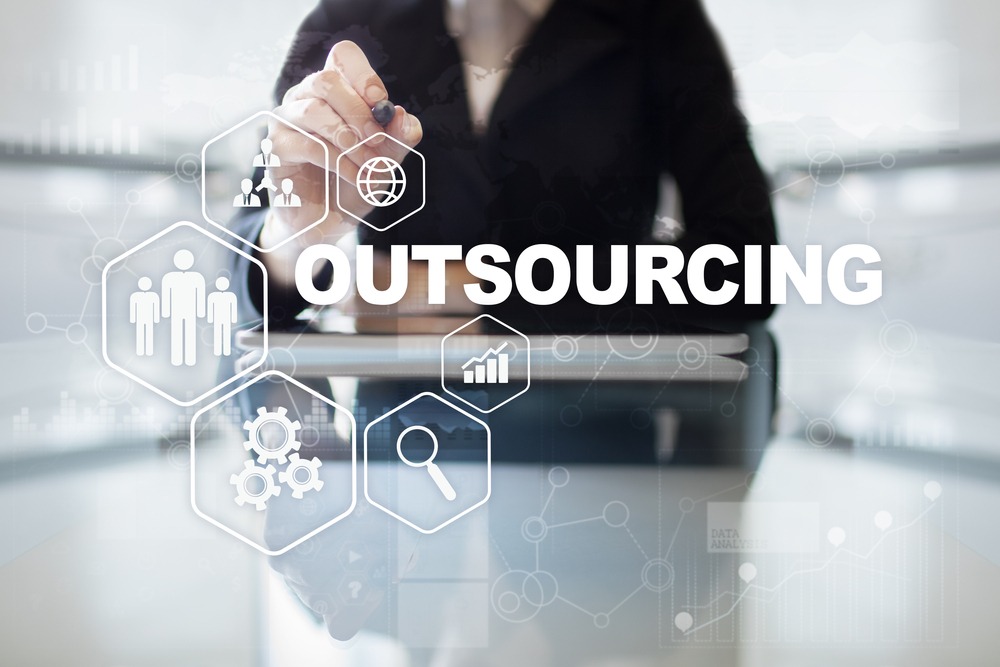 Due to the complexity of today's Business ecosystem, more businesses are looking for feasible outsourcing services for any number of reasons. Depending on Businesses' requirements to outsource a whole division or just some functions, the investing cost might vary.
The most common outsourcing service is in the field of information technology (especially technology applications, software development, technical support, etc.). Some outsourcing companies tackle services such as outsourcing customer services, human resources tasks, or financial aspects such as processing payrolls.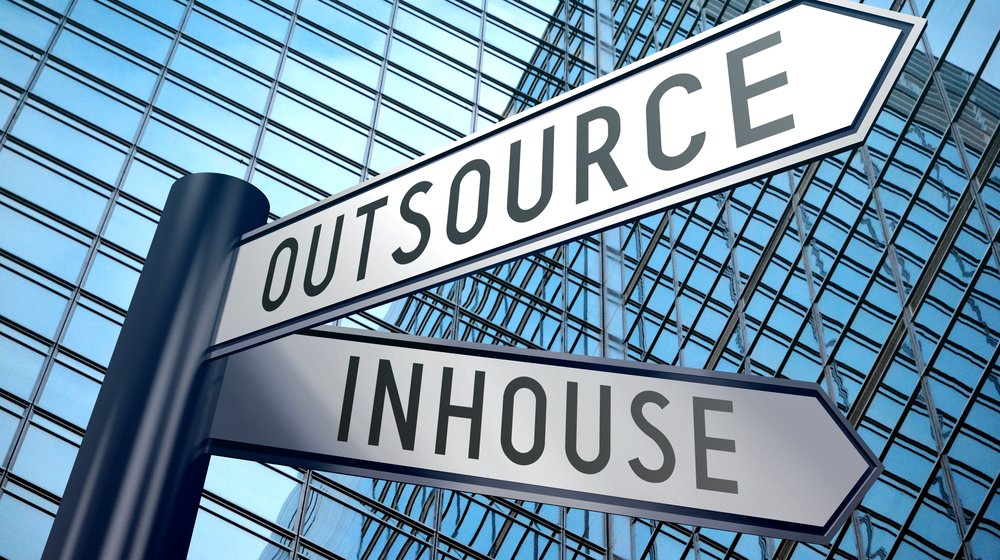 Recently, outsourcing has become more dominant and transparent in its role. There is an abbreviation for this practice called BPO (Business Process Outsourcing).
IBM, one of the world's leading technology companies, even develop applying BPO models to intelligent workflows using automation, artificial intelligence, and more. Thus, Businesses might evolve quickly on the uptake thanks to seamlessly integrated processes.
What Are the Types of Outsourcing?
Most outsourcing companies are categorized based on their locations. Commonly, there are two main types of outsourcing: local and offshore outsourcing.
1. Outsourcing to locals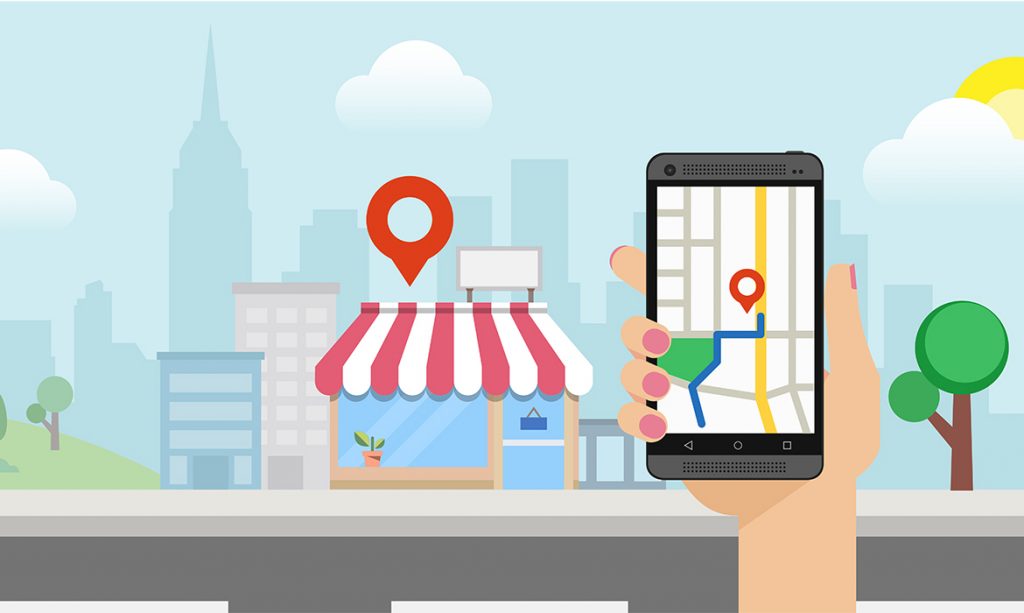 Domestic outsourcing promises various outstanding advantages. Local teams share the same language, local settings, and time zone. These factors are ultimately convenient for clearing the different boundaries between cultures and ensuring the right communication contexts. As local agencies are not too far to reach, it is an assurance for businesses if there are any arising problems.
Nevertheless, in some high living-standard countries, such as the US, or Western European countries, local outsourcing corresponds to high rate charges (an average rate/hour for developers could range from $100 up to 250$). Once you decide to outsource domestically, just bear in mind that higher investing budgets do not always correlate with outcome quality.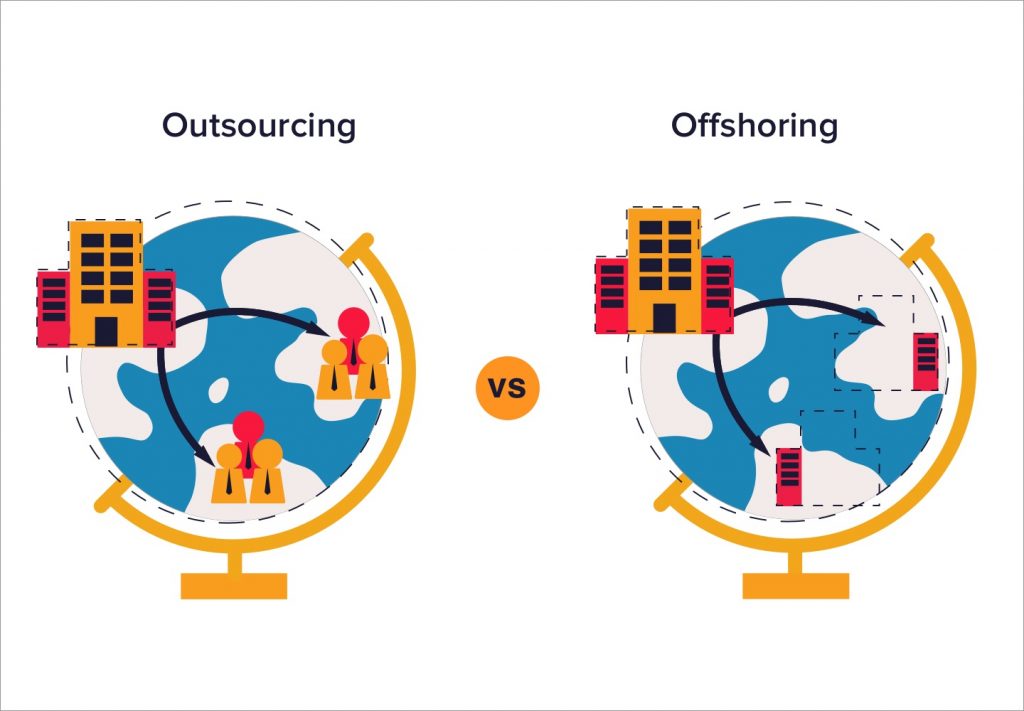 The most appealing aspect of offshore outsourcing is definitely low cost, especially in Asian countries such as India, Vietnam, etc. Hour rates for software development employees in these countries could start from only $10, with an affordable average rate of $30 – $50/hour. Yet, this out-of-ordinary low-cost acts in accordance with some drawbacks.
On the contrary to local outsourcing, the biggest downsides of this practice are language barriers and the pledge of delivering standard products. The miscommunication might end up in unforeseen problems that take time to recover. What's more, due to the great distance, future maintenance might be quite pricey and uncontrollable.
3. Other types of outsourcing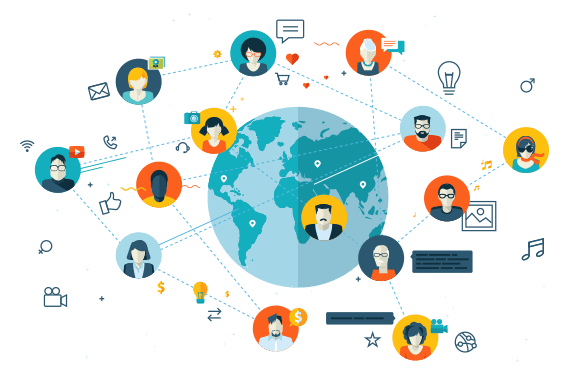 Besides the above ones, outsourcing practice is also classified based on the nature of work:
Project-based outsourcing: Hiring an external team to manage an entire project, from planning, executing to developing a comprehensive product. This kind of outsourcing usually applies to complex projects such as outsourcing software development or researching the market. In this case, keeping an experienced and skillful team in-house might drag a burden on cost and management resources, especially in SME companies.
Outstaffing: also known as body leasing. It is an act of hiring time of employees provided by an outsourcing company, particularly in IT fields. Outstaffing will calculate the wage based on hourly/monthly rate and the numbers of responsible headcount.
Offshore branches: Some enterprises will aim to operate their own R&D center offshore and hire local employees. This practice will balance the company's needs between owning a skilled workforce in-house while maintaining the expense to a minimum.
What Are Outsourcing Pros & Cons?
Outsourcing services supply any possible solutions conducted by a masterful and agile team. This is an outstanding advantage to some SMEs which have not yet accomplished their standard process to operate smoothly. For some giant companies, outsourcing may provide with delivering a large-scale project execution, or deal with emergent ad-hoc. Outsourcing will help mitigate insufficiency in internal resources and remove impediments that limit Businesses to level up.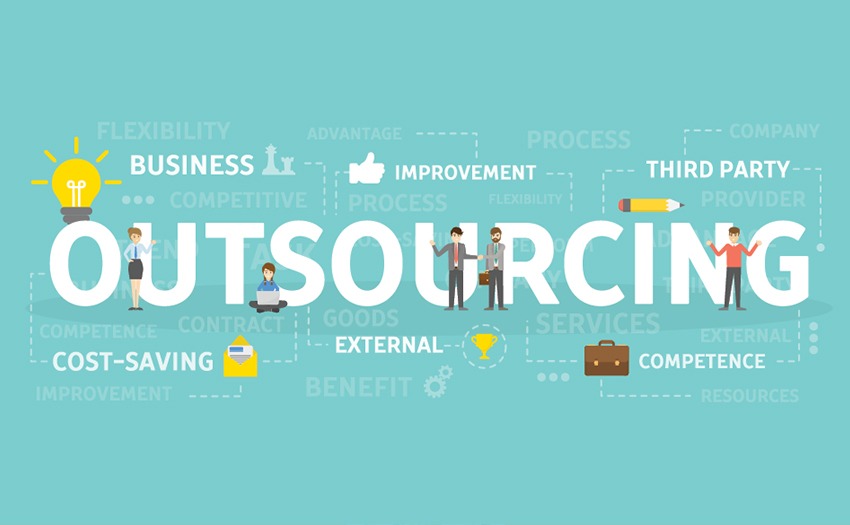 How outsourcing services will benefit Businesses?
When it comes to outsourcing, hardly can anyone denies that the expense is quite mighty at the beginning. Nevertheless, the below reasons will represent why outsourcing will strengthen the beneficial aspects for businesses rather than just consuming investment costs.
1. Free up internal resources to focus on Business cores:
Many start-ups tend to cut down costs by assigning specific tasks to some of their members who could handle them. Consequently, this might lead to misconceptions in determining objective priority. Thus, the staff could feel overloaded by a bundle of irrelevant tasks.
Outsourcing will free up your human resources and allow them to put the effort into more essential missions that upscale your business. Instead of spending time supervising these redundant tasks, having a professional team to handle them will pave the way for Businesses to develop key value propositions to reach higher investment objectives.
2. Acquire impressive speed and flexibility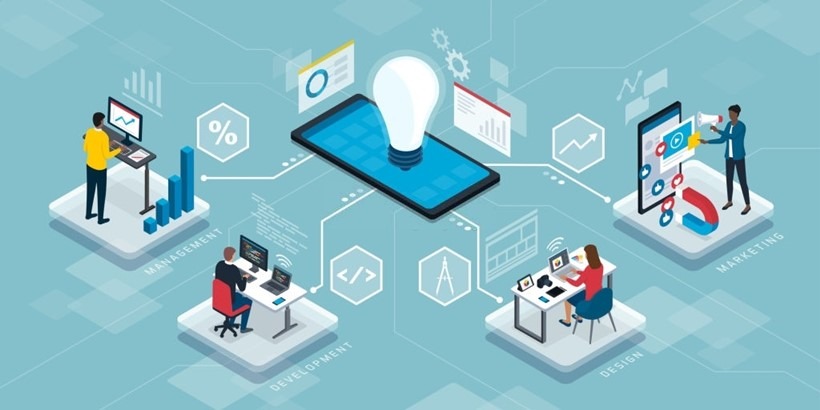 Marc Benioff once stated that "speed is the new currency of your business". In the era of a fast-paced economy, Businesses are racing in researching and developing products. Also, launching effective strategies that catch up with the latest trends are the biggest objectives.
Yet, without flexibility, speed is partially incomplete. Compared to the in-house teams, outsourcing employees usually earn a rich experience in different fields. These numerous experiences aid the staff with vast knowledge as well as flexible and productive possibility. Businesses will be beneficial from up-to-date market trends as well as the best-suited applications.
Before signing a long-term contract, many outsourcing companies offer trial or demo projects so that Businesses can inspect and assess the quality of their work. In some cases, Businesses could kick off a one-time project for better evaluation of the provided efficiency before huge investment. This flexibility in try-and-test practice will ease Businesses from making decisions whether the commitment of these outsourcing companies will bring actual values or not.
3. Utilize well-established procedures and professional human resources
Some start-ups and SMEs might not yet systematize the process due to the lack of time to conduct practical experiments. If Businesses want to churn out some effective projects, a comprehensive process would deliver stunning outcomes.
Thanks to the cooperation with a diversity of companies in different fields, most current outsourcing companies have conceptualized their executing models as well as applied them to develop workflow, improve procedures and organize communication effectively. Moreover, their well-trained staff with the masterful experts in the field all assemble in one place to ensure taking care of your work utterly.
What are the downsides of outsourcing services?
In spite of painting the beautiful prospect of having a productive team to tackle your Business's requirements, there are also dark sides to the outsourcing market. In today's market, there are providers that sell everything to the hilt, or self-professed outsourcing agencies that provide rock-bottom services. These downsides can be listed as the following: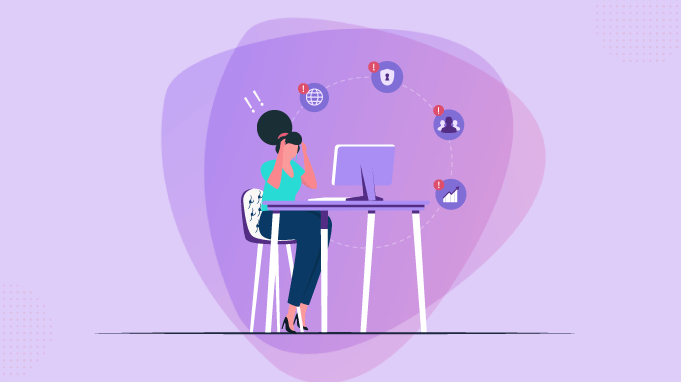 1. Lose partially control over projects and data privacy
There is no doubt when your Business farms out a project to external parties, you are losing control over monitoring and executing tasks. Some inexperienced Businesses may feel flustered when assessing the effectiveness of the procedures offered by outsourcing companies. Thanks to the opportunities to work with various types of Businesses, some fraudulent outsourcing agencies may transcend to take over your control.
Otherwise, by delegating to outside processes, you will be doubtlessly concentrating less on their practices. Outsourcing agencies usually load with a bundle of projects. Although the work you send out may back quickly, it may lack the quality standards. Therefore, this requires an administrator that acquired full experience to oversee the outcomes.
In this era of data protection, outsourcing could take your private information at risk. Before contracting out, Businesses should sign NDAs and other regulations to keep the privacy of enclosed data at the highest protection.
2. Miscommunication
Miscommunication happens even when you are speaking the same language, yet in different contexts. One of the most drawbacks of outsourcing could be due to remote working which you are handling tasks via email or smartphones. Some important information is not interpreted carefully, which will, later on, cost your time and resources to recover.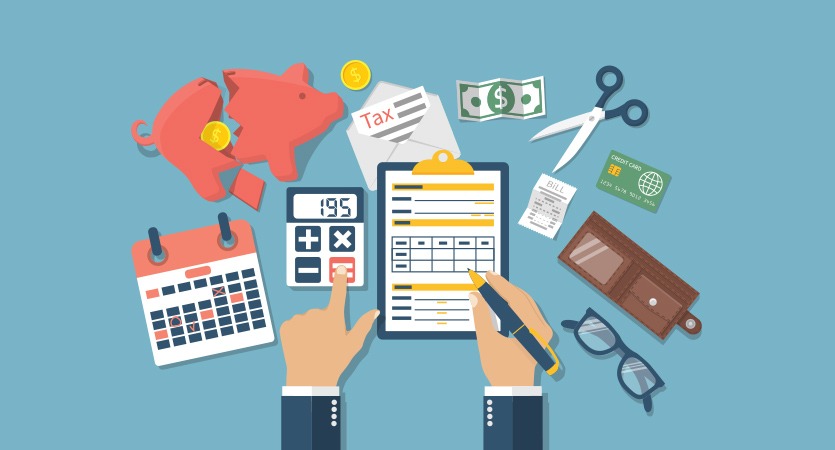 One of the most sensitive problems of outsourcing is the cost. Some outsourcing companies will exclude the setup cost on the quotation to reduce the surface cost. For example, some Businesses have to spend extra costs to set up initial infrastructure for software systems. After signing the contract, the outsourcing agencies will add up the cost in the latter stages. Businesses should beware of getting ripped off.
How Does Outsourcing Work?
Outsourcing is not an outright purchase, it is further a cooperative relationship between the company and outsourcing partners. Outsourcing requires long and close monitoring throughout the project. Businesses could not stop splitting up a project totally without overseeing a whole procedure. Meanwhile, this cooperation also needs trust to ensure there is no interference to pave the way for operating smoothly.
To cope with this problem, Businesses might need to emphasize the service contract. To maintain the balance between the two sides, the contract should be comprehensible in qualifying obligations, working scope specifications, and the timeline of involved parties.
An Approach To Outsourcing Hiring
There is no standard formula to access the Outsourcing approach. Depending on your Business's strategies that the process may vary. Yet, basically, there are three steps you could follow to define the most suitable model for your Business:
1. Begin from Analyzing
At the starting point, Businesses should determine the goal and expected outcome from an outsource task, project, or business process. This will orient further scopes of work, which cut down your time and budget to outsource the right services Businesses need.
2. Research to gather different providers
You always have more than one choice. To make sure you get the most optimized partner regarding budget and ultimate quality, Businesses should make a shortlist of providers and highlight their practicing models, benefits, testimonials, price, and timeline.
3. Opt for the best-suited outsourcing agency
Based on the research result, Businesses could compare all available options to assess the top three promising agencies. You should list down the requirements, detailed specifications, and contact them directly to ask for the providing possibility. Due to former research, Businesses could find some similarities and niched distinctions between services among the providers. In the requirement documents, Businesses also need to describe working fields that enable providers to develop tailored tasks and projects.
Final Thoughts
Despite some drawbacks, the dominant increase of outsourcing services has proven their contribution to Businesses' productivity thanks to refined and diversified models. Along with the outburst of technology, especially in Information Technology, the SaaS (Software as a Service) model will soon leverage the efficiency of outsourcing companies to another level.
Nevertheless, in this disordering market, Businesses should stay close to the selections of the right partners, and actual outcomes these companies could bring to opt for a wise option. An understanding of different types of outsourcing, two sides of these services, as well as how it works in this article hope to provide a whole picture for Businesses to come up with the best suited available outsourcing options.