In February 2020, a detailed report of Market Data Forecast informed that the global Fintech market will gradually grow to reach the market value of $305 billion by 2025. Indeed, the booming of technology has resulted in the invention of the new term – Fintech, short for Financial Technology. This word explains the integration of technology into traditional financial services, based on the feasible financial app ideas to secure financial data better and facilitate transactional activities of both companies and individual customers.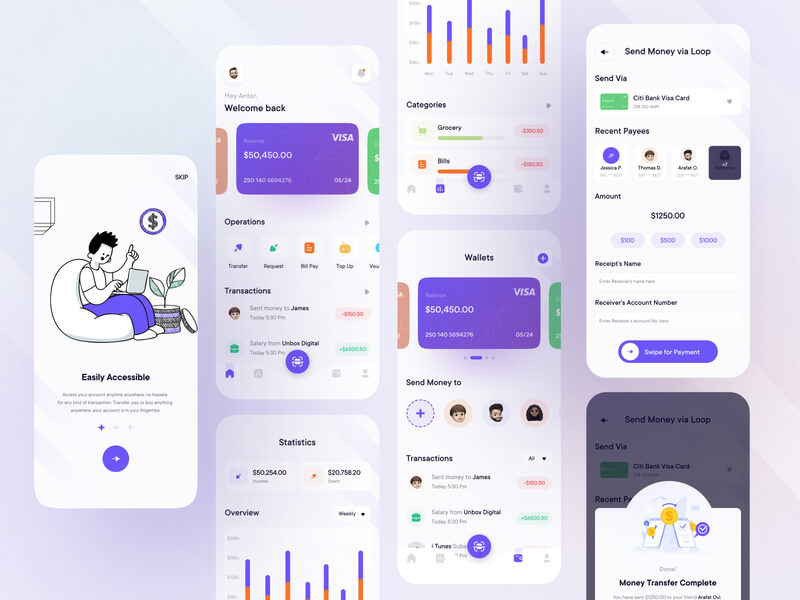 If you are looking for financial app ideas to do startups in this field, here are the 8 Fintech trends you should not miss.
What is a Financial App?
1. The Definition of Financial Apps
Generally, a financial app is a software program that tackles and manages all financial activities of individuals or companies. Traditional in-person transactions are too time-consuming and discouraged in today's fast-paced world. Financial apps, accompanied by the growing popularity of mobile devices, offer feasible solutions to accelerate this process. Investing, consulting, lending, or even splitting bills between friends could become easier and faster with the support of cloud services or the Internet of Things. You may want to check out the process of creating a financial app here.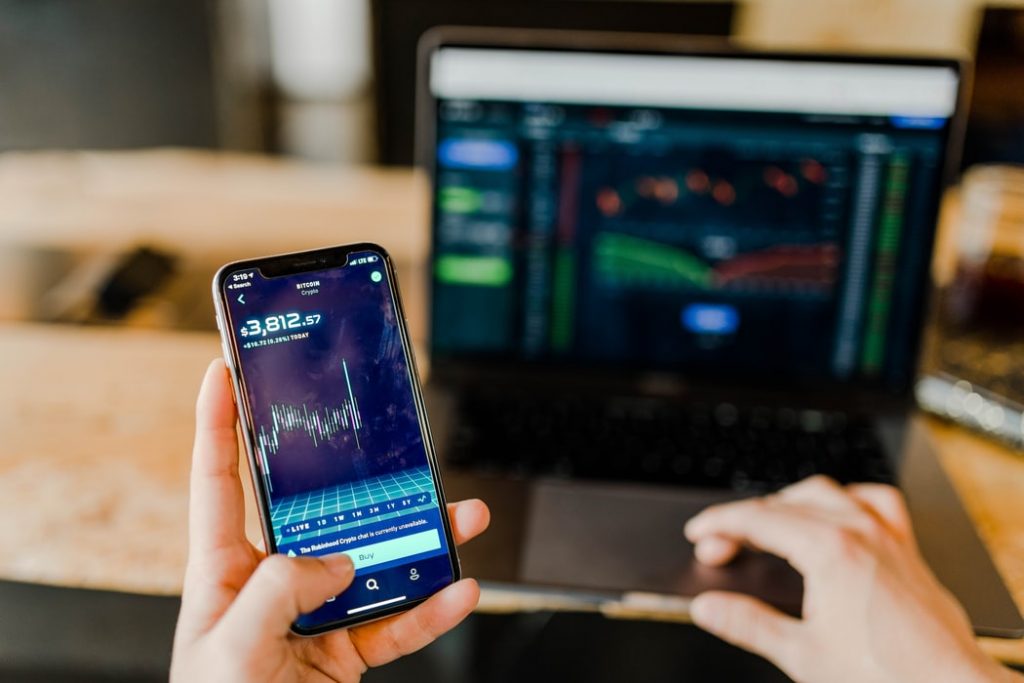 2. How good financial app ideas could give birth to successful startups?
There are three key drivers of starting up your business in the Fintech sector, including:
The growing demand for personal finance management
Social development has improved the well-being of residents and increased personal spending, for example, investment in stocks, housing loans, or tuition fees. Seminal reports from creditable agencies such as Market Research Future indicate that the BFSI (Banking, Financial Services, and Insurance) industry has been rapidly developing on delivery of numerous financial services to satisfy human demands. Consequently, people are more concerned about how to control those incurred expenses effectively.
The increasing use of mobile devices
The advent of portable devices facilitates online transactions between individuals, enterprises, and banks around the world. Accordingly, even when users are on the go or staying at home during a quarantine period, they can easily pay bills or trade forex easily via mobile apps.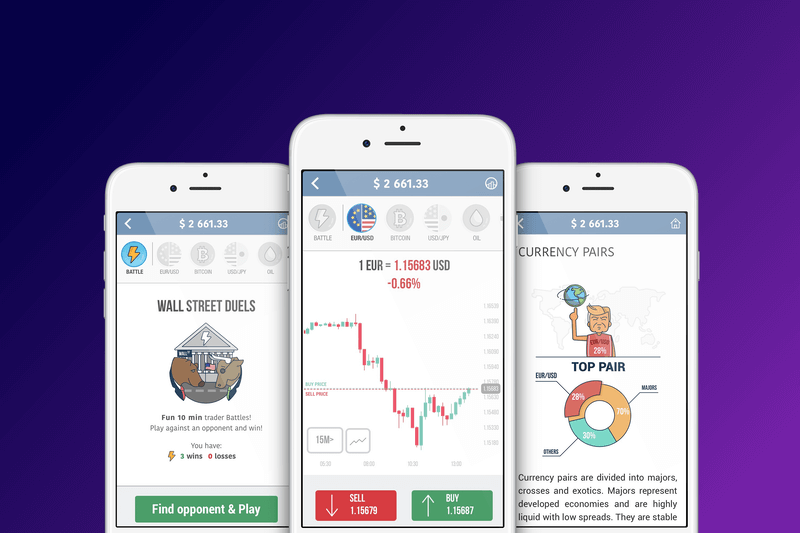 Requirements for financial data security
Financial data in paper form are vulnerable to physical attacks. The best way to avoid unexpected incidents is by digitalizing such information. However, cybercrime is a big challenge that financial organizations and individuals may encounter afterward. So building financial apps to secure confidential data is always the top priority.
Recommended reading: 38 Mobile App Ideas to Earn Big Money [Updated for 2022]
Top 8 Financial App Ideas For Startups
1. Digital Wallet (E-Wallet)
Digital wallets are software programs that allow users to make electronic transactions instead of payments in cash or by credit/ debit cards. After registration for accounts, users will store their payment information in a secure environment; particularly, they can integrate their cards into those wallets and make a bank transfer or use a network of distributor premises offered by e-wallet providers to directly deposit money on accounts. E-wallets are often protected by passcodes or other forms of authentication.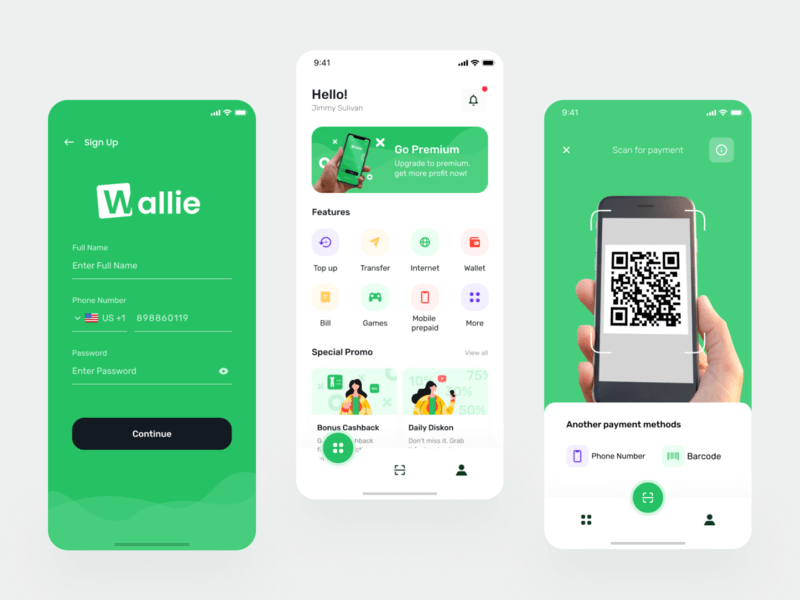 Those wallets are stand-alone apps or housed in other apps (e.g., Moca wallet of Grab). They provide in-store, online, and peer-to-peer payments for utility bills, purchases at stores, vouchers, public transportation passes, movie tickets, and so forth.
2. Peer to Peer (P2P) Payment Solution
Similar to digital wallets, peer-to-peer payment apps have also witnessed tremendous growth in recent years. Those apps act as an excellent vehicle for instant money transfer between payment systems and bank accounts. Developed by common technologies (e.g. biometric, NFC, voice, and face recognition), such peer-to-peer payment solutions as Zelle, Venmo, Cash App, or Paypal cost users no commission fees when they are making online transactions. Popular features of those apps include:
Notifying users when their payments are made, received or refused;
Sending or receiving money without fees;
Recording past transactions;
Providing fingerprint lock for apps;
Offering a unique ID or one-time password to verify transactions.
Nowadays, the peer-to-peer payment feature is also integrated into e-wallets, so these two types of apps can be interchangeably used. For example, Paypal can be seen as either a P2P payment app or an e-wallet.
Recommended reading: Ideas for Mobile Patrol Apps in 2022: The Future of Safety
3. Digital Banking App
Banks and financial institutes today expect to speed up transactions of customers and reduce the dwell time in branches or ATMs. Digital banking apps emerge to meet those requirements.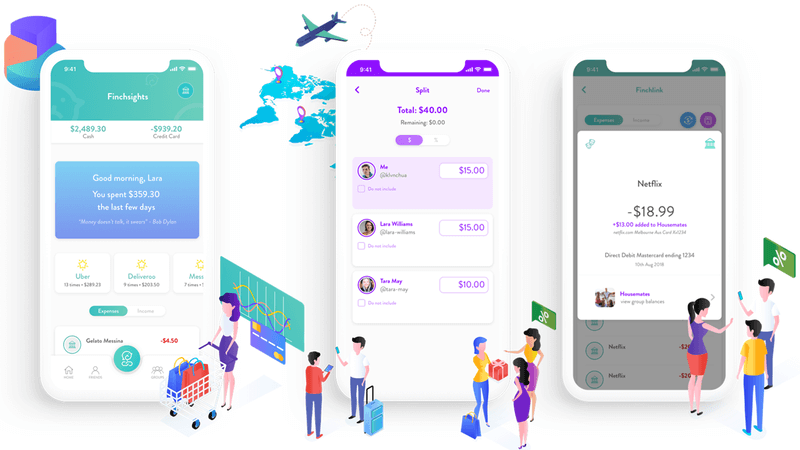 Unlike P2P payment apps, digital banking solutions require a more complicated registration process. Particularly, clients need to fill out a registration form before submitting the form with identity proof to a branch. They will then receive an account ID, a password to log in, or a PIN to activate their account on an app.
Some banks will charge commission on transactions or monthly fees for using digital banking apps. Accordingly, users can transfer funds, add beneficiaries, open passbook accounts or manage transactions with some simple taps.
4. Financial Advising Apps
Financial advising apps, commonly known as Robo-advisors, are designed based on Machine Learning to analyze a user's spending habits and income. Also, some financial planning services are automatically suggested so that clients can make smart decisions for their future investments. Those Robo-advisors may require the minimum deposit on accounts and charge clients some annual advisory fees.
Recommended reading: 5 Web App Ideas to Make Money in 2022
5. Finance Management App
Mint, YNAB, Spendee, and suchlike are different from Robo-advisors. They are financial management apps. They require users to link their bank and financial accounts (e.g. investments or loans) to apps. Accordingly, their spending and earnings will be visually presented in pie chart form. Thus, users can see their current financial health.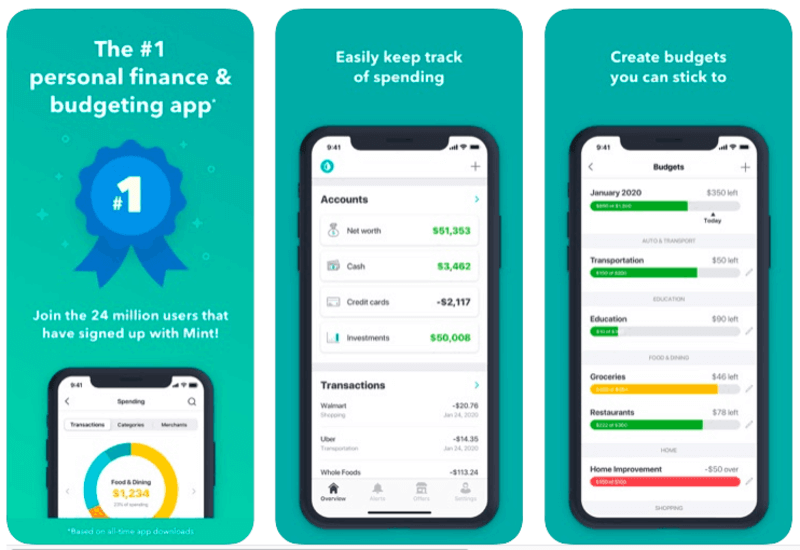 As people, especially millennials, care more about financial management, this type of app offers personalized recommendations with some charges to help users customize their future budgets better.
6. Trading and Investment App
Many people wish to leverage their finance by trading forex or investing in other funds instead of keeping their savings in bank accounts and waiting for monthly interests. Financial markets have been more vivid than ever before; particularly, investors can participate in forex, stocks, precious metals, or commodities to gain huge profits. By providing legitimate and secure trading platforms, new entrepreneurs can find room in a large number of brokers and investment companies in those markets.
Recommended reading: 4 Simple App Ideas For Beginners
7. Loan and Credit App
Not all people have enough capital for investments and other plans such as paying tuition fees or purchasing a car. This increases the demand for borrowing from banks, financial institutes, or even usurers. Therefore, developing a loan and credit app is one of the financial app ideas that make you stand out in the Fintech market. Personal loan apps act as a mediator between lenders and borrowers. Accordingly, the latter can apply for the maximum loan rates based on their capability whereas negotiating with lenders for reasonable interest rates.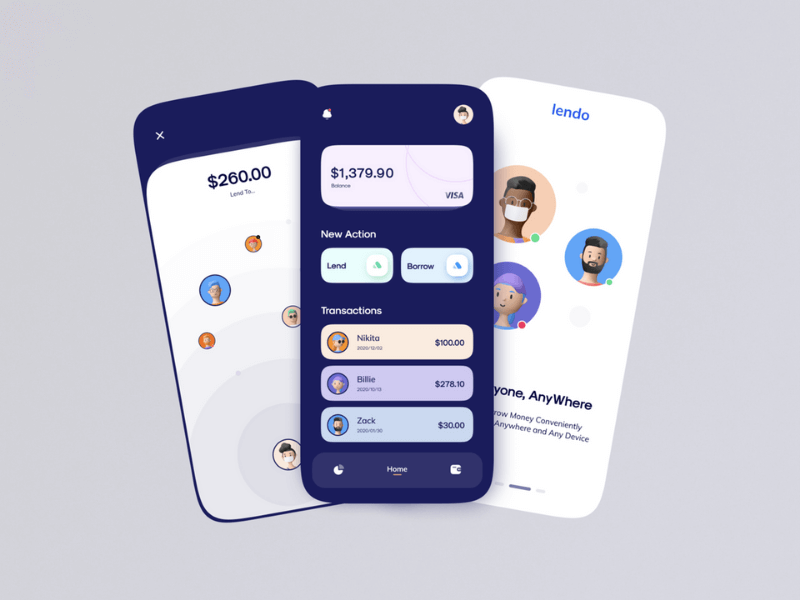 Normally, after opening an account, a borrower will provide personal details before applying for a loan, including his name, contact information, annual income, social security number (or equivalent cards), and expected loans. A lender will base the lending decision on various factors, most notably the borrower's credit scores. Apart from loans, the borrower may be charged an interest rate and other possible fees like prepayment penalty.
8. RegTech Software
Regulatory Technology (usually abbreviated to RegTech) plays an important part in the Fintech industry. RegTech software exploits Big Data, AI, Cybersecurity, Data Mining, Regulatory Sandbox, Machine Learning, and even Blockchain to help companies manage regulatory compliance, monitor transactions, compile reports, diminish financial risks and detect fraud or laundering. Although RegTech is not a new term, it is one of the fastest-growing financial apps worth investing in.
Inevitably, the combination of finance and technology adds more convenience and security for financial data which are always vulnerable to any attacks. Therefore, starting up in the Fintech industry may be an important consideration. No matter which financial app ideas you have, you should determine the market demands and create products that aim at the right segment. Designveloper hopes you can find ideas to make your financial app.