In 2021, due to the Covid-19 pandemic, the world has witnessed a dramatic change in the global education industry. When an astonishing number of schools and universities had to shut down to prevent the virus from spreading, we can see the rising demand for emerging technologies in education.
According to Essaywriter.today nearly 95% of teachers are using technology in the classroom nowadays. Elementary and middle school grades dominate when it comes to tech usage. If you are a teacher, a school manager, parent, or even a student, and you want to find effective technologies for e-learning, this article is for you.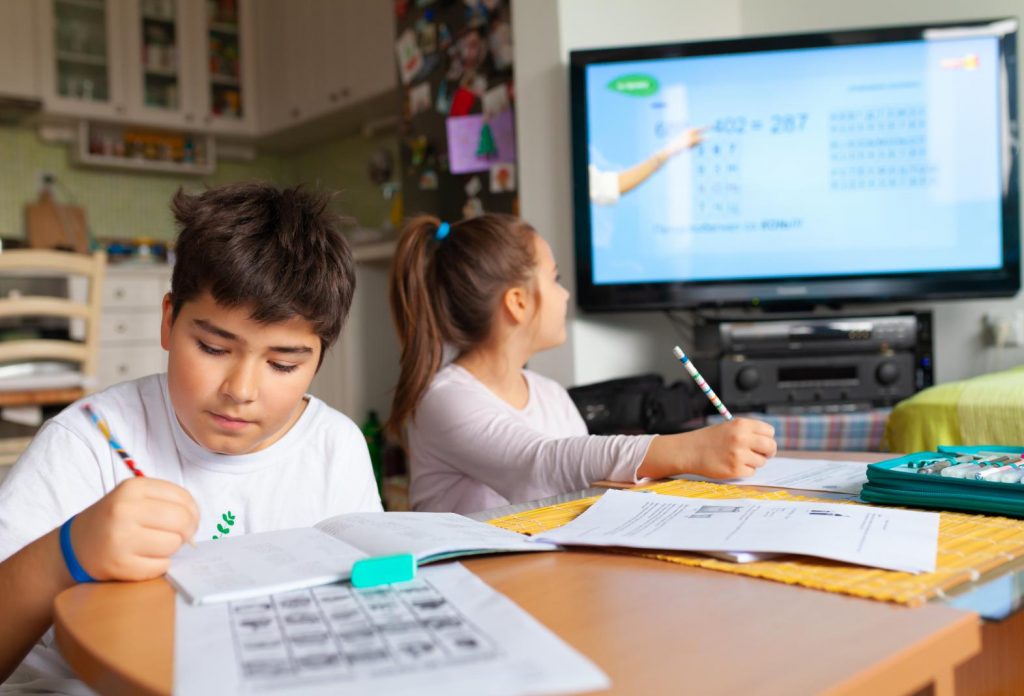 We will introduce some highly recommended educational technologies in 2022 that are expected to be future trends. Let's go through it!
Why Technologies Are Important to E-Learning?
Undoubtedly, technology, in general, has changed our world.
Before the Covid-19 pandemic burst, numerous schools and teachers had been encouraged to apply educational technology in teaching. And when one of the most serious pandemics throughout human history leads to school closures, it is time to enhance the use of technologies in e-learning to support the education industry.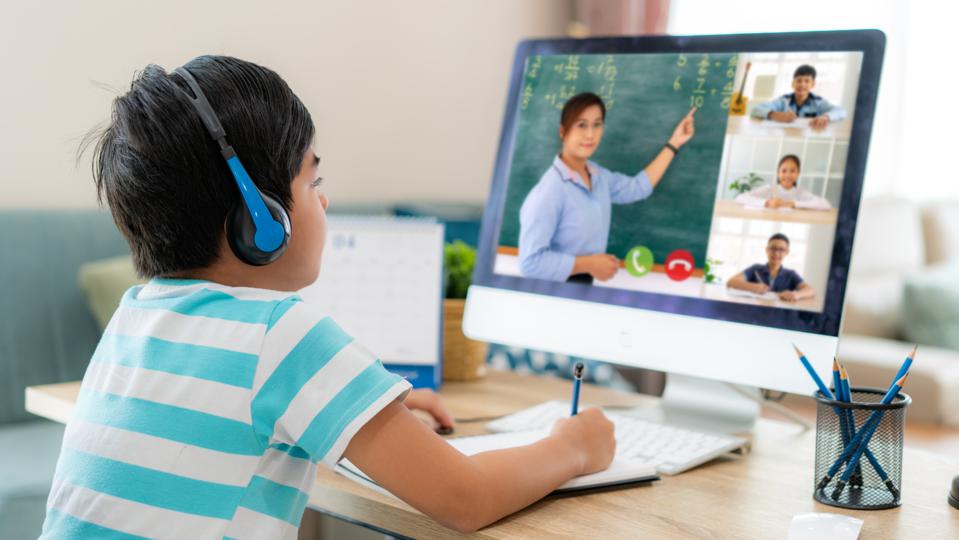 Hence, why do we need educational technology?
The development of modern technologies allows e-learning to be more varied and convenient, with several outstanding advantages like accessibility, mobility, self-paced learning, lower-cost considerations, and so on.
Along with that, students and teachers have more chances to experience and enjoy different kinds of learning methods and types. When living in a fast-paced world, we need to approach and apply the latest educational technologies, learn new skills, and adapt to the quickly changing environment. AI, VR, AR, etc. are the giant leaps of technology, and it will be a flaw if they don't support e-learning.
Now, the world is flat. And either is education.
Top 7 Best Technologies in Education You Need
1. Artificial Intelligence (AI)
Artificial Intelligence plays an essential role in improving personalized learning, which focuses on finding the most suitable resources and methods for each learner.
We all know that each person has their particular preferences, skills, weakness, strength, and requirements. Perhaps they learn to achieve different goals. However, the old-style classroom isn't an ideal environment for both teachers and students to approach a personalized and learner-oriented learning method. As a result, AI is highly appreciated for e-learning.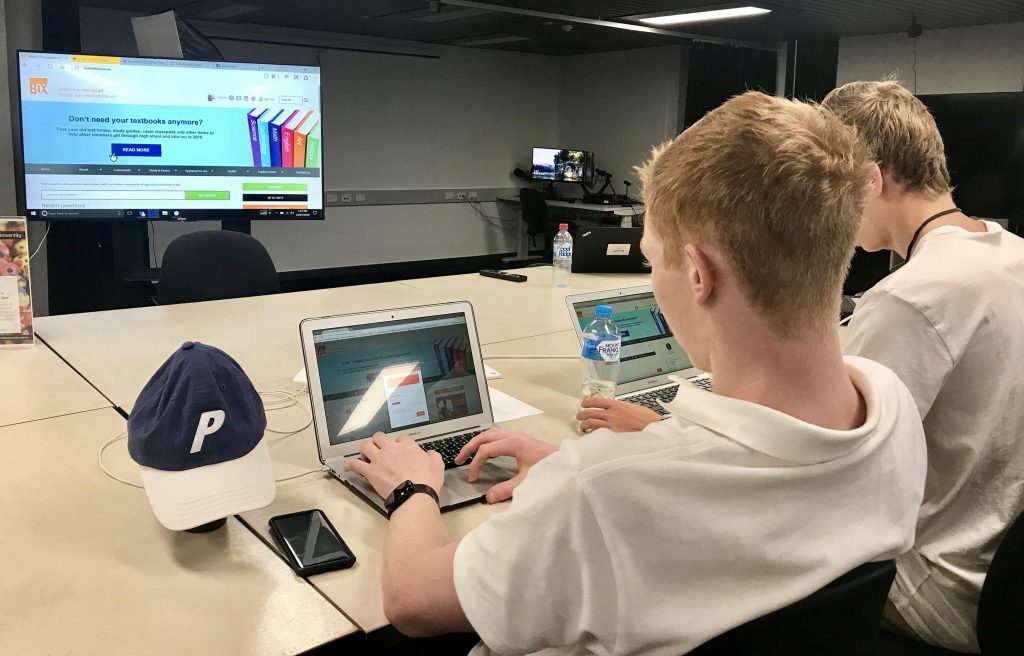 AI is responsible for keeping track of the progress, giving detailed and real-time reports about your performance, and ranking your level. Based on these results, AI can offer pertinent suggestions to boost your knowledge.
Nowadays, numerous e-learning websites chose to integrate AI with intelligent chatbots to provide useful and specific guides as well as to interact with learners in an effective way. So if you are an educator, keep an eye for this educational technology.
Recommended reading: 5 Best Education App Development Companies
2. Virtual Reality (VR)
Virtual Reality is a 3D-computerized environment where users can interact with other things. A visual and auditory VR experience, that brings the immersive feelings into a 3D world. Many famous companies, like Google or Microsoft, opt for VR to build their e-learning programs.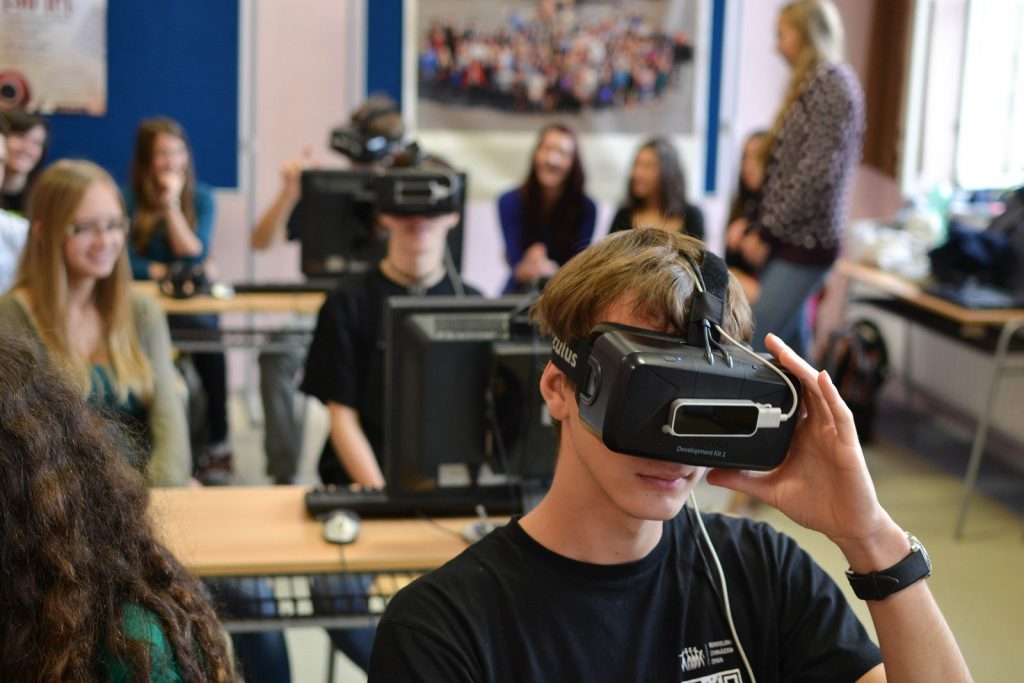 With modern educational technologies like VR, even seem-to-impossible things can become the reality.
Let's imagine, you are a student and are attending a boring History class. The serious headache makes you feel sleepy because of the complicated events and milestones. Nothing motivates you to learn. However, in another case, with the same lesson, if you are in a VR environment that allows you to witness a historical event in front of your eyes, this truly immersive experience will bring a fresh wind of change to all the learners.
VR has a huge space to develop in the e-learning industry. The advanced VR, along with other technologies, is the key to open a new door for education, with new approaches, new methods, and new opportunities.
3. Augmented Reality
Unlike Virtual Reality, Augmented Reality is related to interactive digital elements that blend the real world and computer-generated perceptual world. Through a camera, display, or wearable types of equipment, you can immerse another AR environment. It's where the graphic information's display is in real-time.
What do you expect from Augmented Reality?
Engagement? Interaction? Relaxation? Motivation? Visual and auditory experiences? And even more. Augmented Reality can provide customized materials, help people avoid learning curves, and enhance efficiency. In fact, a large number of companies and organizations used AR for their training programs, which leads to amazing results. And now is the right time for the e-learning websites to apply this emerging technology.
It is not a chance when many researchers forecasted that Augmented Reality, in particular, and educational technology, in general, will be boomed in 2022 (and in the future).
4. Big Data
Coming to the term "big data" in e-learning, we should make clear the definition first. Big data is the collected data from learners when they are joining an e-learning course or a training program. It will record all information related to your learning process, for example, how often you study, how quickly and efficiently you acquire lessons, which level you get, etc.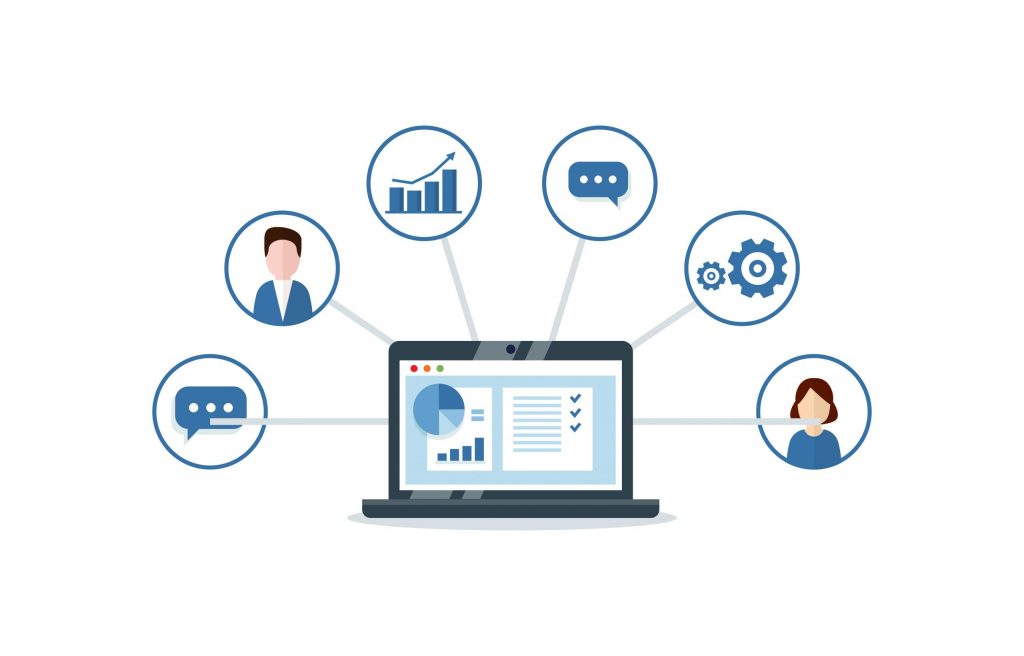 Big data helps educators be conscious of the learning status of each learner, thereby, they can give suitable advice and suggestions. Not only educators but also learners are aware of what they should do to improve their results.
In addition, we cannot deny that big data is a labor-saving educational technology. A large pool of data will be recorded, collected, categories, and analyzed by the automatic computers instead of teachers or staff. The detailed information is a powerful tool for e-learning websites to determine whether their courses and programs are going right and effectively.
As an advanced e-learning technology, big data will also be a part of the revolution of the e-learning industry.
5. Cloud Computing
Cloud computing has reshaped numerous fields, including of e-learning industry. And cloud computing aims to help users access applications and data with an internet connection by using central remote servers. You don't need to install or download anything on your smartphones or computers. Just with internet access, every online resource is available for you.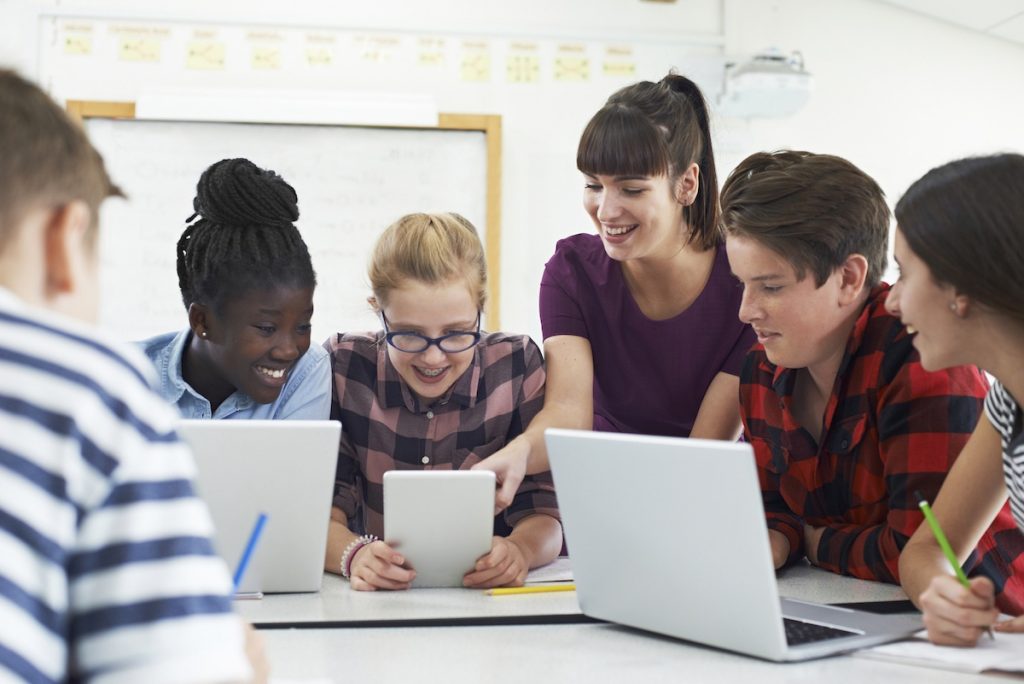 In terms of the e-learning industry, cloud computing supports distance learning in a number of ways. Regardless of where you are, you can approach thousands of lessons and materials on the internet through a PC or a smartphone. Working as data storage, cloud computing is also utilized to collect, process, and transmit data in a well-organized way. Instead of using a hassle large server and a data storage space, this e-learning technology saves costs of maintenance with just a one-time investment in the long run.
6. Internet of Things
Perhaps the Internet of Things (IoT) is not a familiar term, but in fact, you are using IoT every day to learn and work.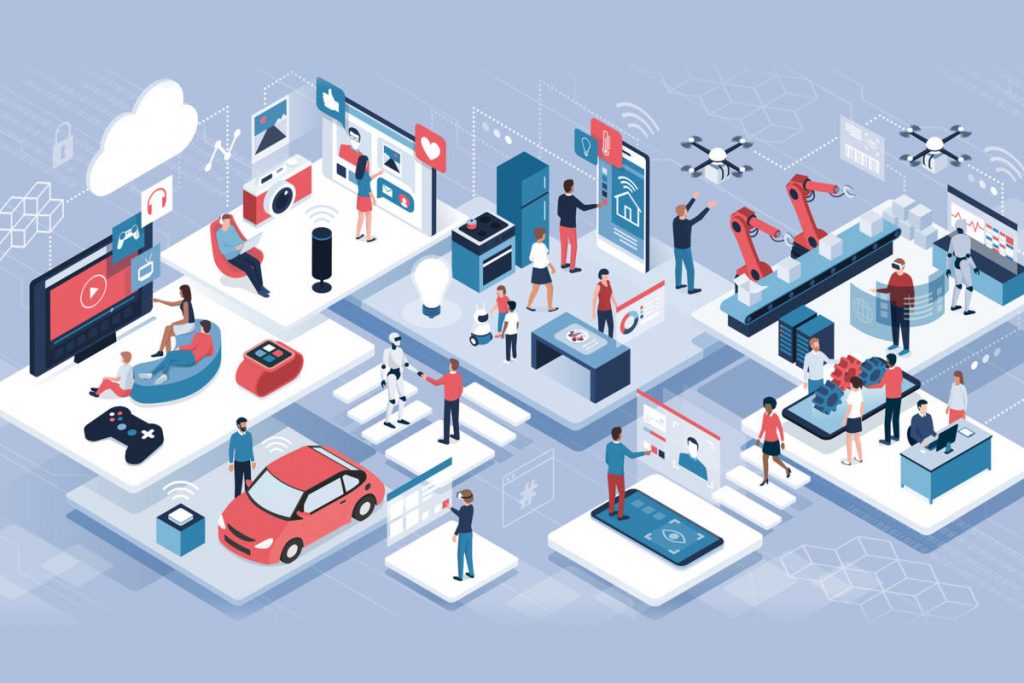 IoT is related to things connected through the internet, including the devices (smartphones, laptops, etc.), forms of hardware (sensors), and even the abstract things (videos, social platforms, etc.). It can be said that IoT revolutionizes the e-learning industry.
IoT technology allows e-learning to make use of the advantages of distance learning. Just with a phone or PC and internet access, you can learn whenever and everywhere. Thanks to IoT, mobility – one of the most outstanding features of e-learning benefits tons of learners in the world.
7. 3D Printing
To apply 3D printing, what you need is a 3D Computer-Aided Design file with a digital model.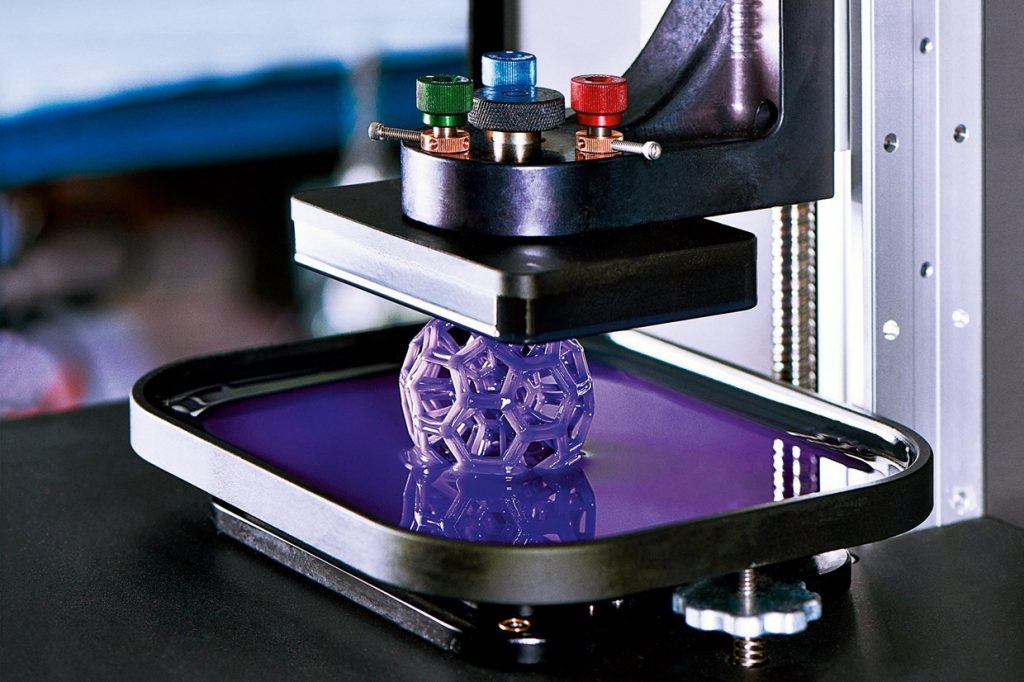 With 3D printing, every learner can become a creator. They will have hands-on experiences when taking the model objects in the computer into the real world. 3D printing gives a supportive and exciting learning environment, where learners participate in different creating processes, from designing, analysis, execution, to inspection.
Thanks to this cutting-edge technique, learners will have more chances to develop their imagination and creation. What can be more amazing if they can print out a historical artifact in the history class, an animal in the biology class, or a city map in the geography class?
Final Note for Educational Technology Trends
2022 is a special year for the e-learning industry. It is a challenge, and an opportunity, too. A new door for educational technology will be opening soon, and these technologies will be the dominant trends in the future.
If you are searching for a new learning method with a learner-centered style, consistency, cost-effective, scalability, flexibility, and many more advantages, e-learning is an ideal choice. We hope that this article had shown you how e-learning technologies work and benefit the learners.
If you have any questions, please let us know by leaving a message on Facebook, LinkedIn or Twitter. We are pleased to answer and share with you about technology.