Because Vietnam joined the WTO in 2007 so many new chances came up. As a result, all service industries grow at breakneck speed including IT outsourcing. In the meantime, IBM, Nokia, Intel, and Microsoft keep investing in Vietnam and finding the best offshore team for their projects. Many new web development companies had established with full service of outsourcing. Include telecom, network, software development… Undoubtedly, web development is the salient one.
While mobile development is growing in recent years. The fact that you must have a steady website for your company keeps being true until now. If you are looking for a web development agency for your project then we have searched through various references like Clutch or GoodFirm (a company-review website). To help you find the best top 18 web companies. Here it is in no order:
Top Best Web Development Companies in Vietnam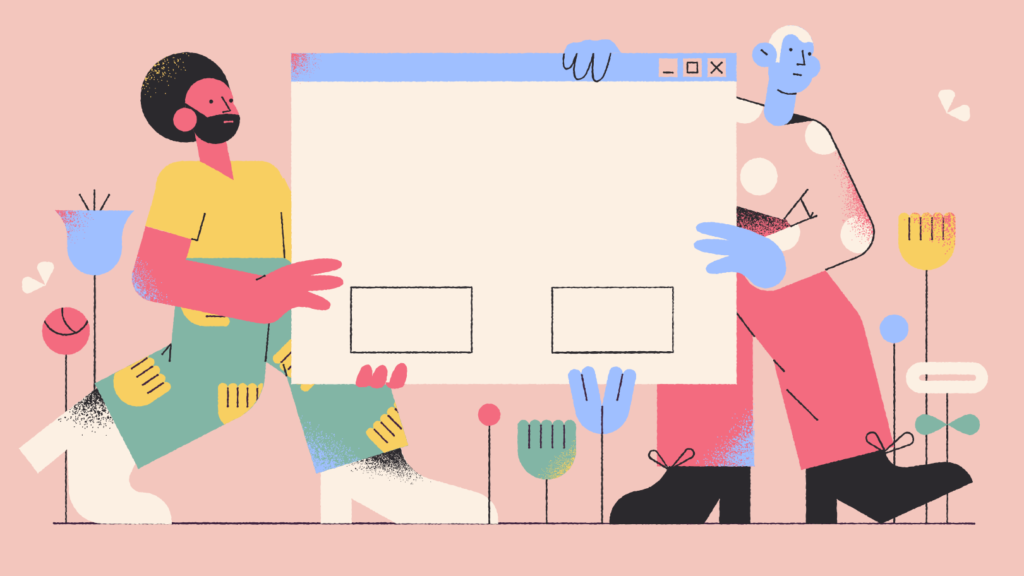 Website development is the process of making a website. It could be complex eCommerce, real estate, social networking websites, etc. In other cases, the website is just a simple single-page site.
Some stakeholders who might be involved in a website development project are web developers, web designers, project owners, business analysts, etc.
The following is a young, professional and enthusiastic web development company in Ho Chi Minh City – Designveloper. Throughout their 6 years of development, Designveloper gained impressive achievements with 100+ complete projects and 50+ satisfied customers. They desire to realize ideas for startups and enterprises to make them come true with their well-trained coders and designers at a world-class level.
You can find nowhere a team like Designveloper: technophile, striving for excellence, and strong teamwork. As a web development company, Designveloper also provides a mobile application, VOIP, and design services (web and mobile application, landing page, graphic design…)
Main technologies: Java, Python, GoLang, C++, PHP, Angular, NodeJS, ReactJS, React Native
Let's take a look at their feature projects with key clients: LuminPDF, Swell & Switchboard, Walrus Education, Joyn'it, Bonux,…

2. CMC Software Solutions
CMC Software was established in 1996 with the power of 300 engineers. They are famous for smooth running, easy-to-manage Content Management Systems and websites from the ground up. They provide software solutions and services in various domains: Government, Finance, Insurance, Banking, Logistics, Healthcare, Telecommunication, Education and Training, and Enterprises. Now, CMC Software becomes one of the most prestige web development companies in Hanoi, Vietnam with clients coming from 21 countries over the world: Europe, the USA, and Japan…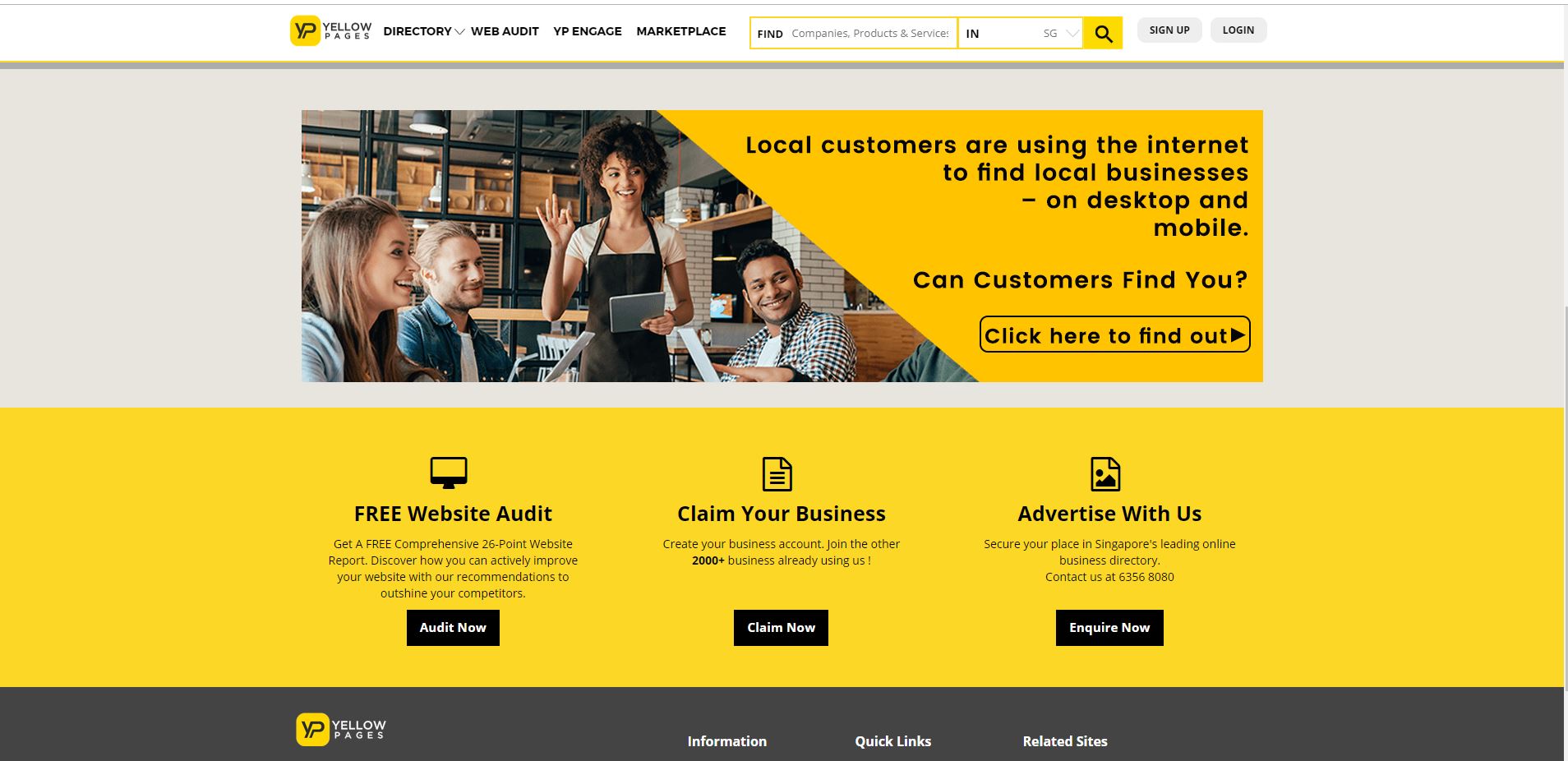 Main technologies: PHP, Java, .Net, Drupal, JavaScript, JQuery, Ajax, Bootstrap, HTML, CSS, MySQL.
One of the noticeable points of CMC Soft is that CMC. It has a complete training system to adapt quickly to customer-required technology. As a result, they won many projects from big customers such as IBM, Honda, and Yellow Pages.
3. Saigon Technology Solutions
Established in 2014, Saigon Technology Solutions is an agile software development company occupied in two big cities: Ho Chi Minh and Da Nang with more than 100 engineers.
Its mission is to deliver the best software development offshoring. And outsourcing solutions to customers in areas such as e-finance, e-business, logistic, transportation, healthcare, media, and other industries. What you can expect from their web development team is an excellent, fast loading, and modern design. With a basic search engine optimization to help you rank higher and the most crucial feature. Privacy, in progress viewing during design and development.
Their team has in-depth knowledge to work with Australia, Singapore, USA, France, and Vietnam clients. Includes highly renowned members of their respective industries. Such as Standard Chartered Bank, Big C Super Market, Novaland Group, Lucette, Sedna System, and Rainmaker Labs
4. Visual Weber
Visual Weber – a web development company located in Ho Chi Minh City – is highly recommended for web design but their back-end skill is also quite competitive. Whether it is a simple website, a blog, an eCommerce site, or social media site. They promise to boost your online presence across a large selection of platforms. They leverage their brand with CMS and eCommerce websites for Supor, Asia Vina, Tokyo deli, 24h SeaMart, Popi works, etc.
Visual Weber builds web applications (eCommerce, CMS, Intranet). Mobile applications (iPhone, iPad, Android, Windows Phone) and Social Media (Facebook, Twitter, Instagram) with a passion to improve the customer's digital experience.
Main technologies: PHP, Magneto, jQuery, Ajax, MySQL, Mogo DB, YII, CSS, HTML
Check out their feature works: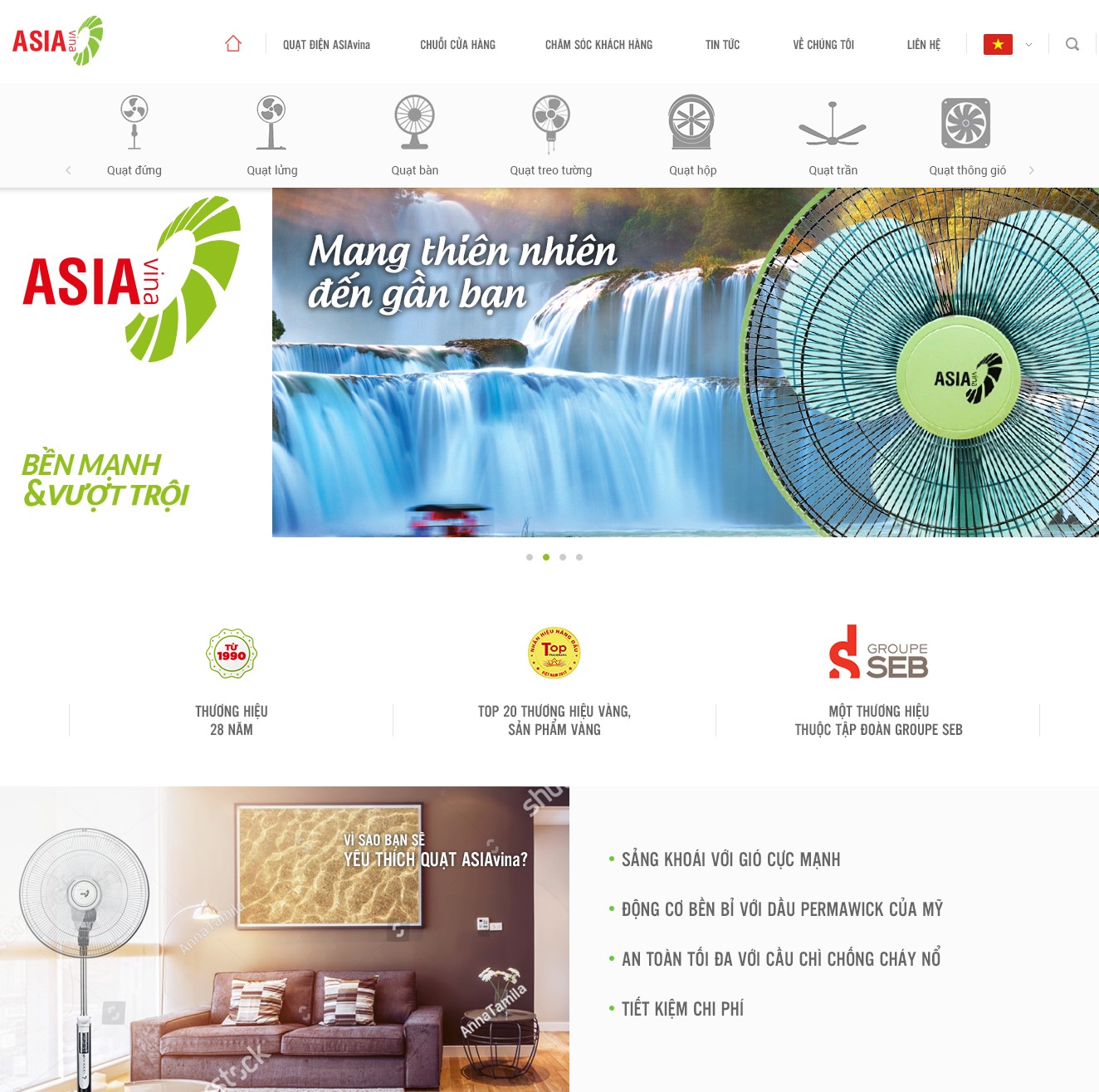 Recommended reading: Top 10 Web Design Agencies in the World (Latest Update 2022)
5. Orient Software
This 14-years top web development company. This is a formidable player in the IT Outsourcing industry. Orient offers a full cycle of product development with more than 100 skilled and experienced IT experts in both client-side and server-side technology. "95% repeat business" is an extraordinary index that you must notice!
At Orient, they appreciate customers with high priority to their needs. They have created a "personalization" experience for customers along with building long-term and sustainable cooperation. Because they know how to utilize the powers of different technologies and integrate them seamlessly. All products of Orient originate from the needs of customers, and the technology they want to use. Then customize and assist them to complete the website based on the foundation.
Main technologies: Javascript framework, Bootstrap, .Net, Flex, jQuery, .NET, Java, PHP, Ruby, or even server-side JavaScript Node.js).
Here are some of their products: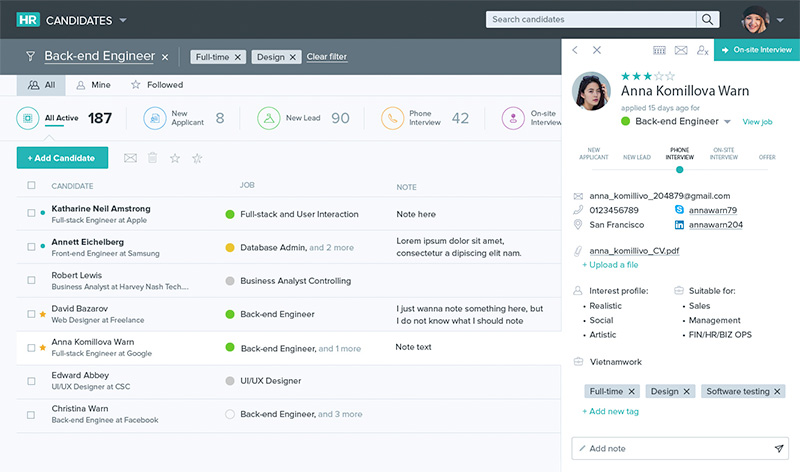 6. Spider Vietnam
Different from other top web development companies. Spider Vietnam concentrates only on web development. They were founded in 20015 to deliver the most efficient, reliable, and affordable software solutions to small enterprises, startups, and agencies in the USA, Europe, and Singapore besides Vietnam.
With the slogan "Beyond the web", Spider is committed to bringing customers a better experience than expected with clean and high-quality code. It's maintainable and extensible for future development.
Moreover, the W3C standards use the latest web coding standards and best practices are what they follow.
Main technologies: HTML, CSS, JavaScript, Node.js and PHP, Lavarel, NodeJS, MySQL.
TBWA, Grab, PyCo group, and Asia Plus are their big clients. Here are their favorable works: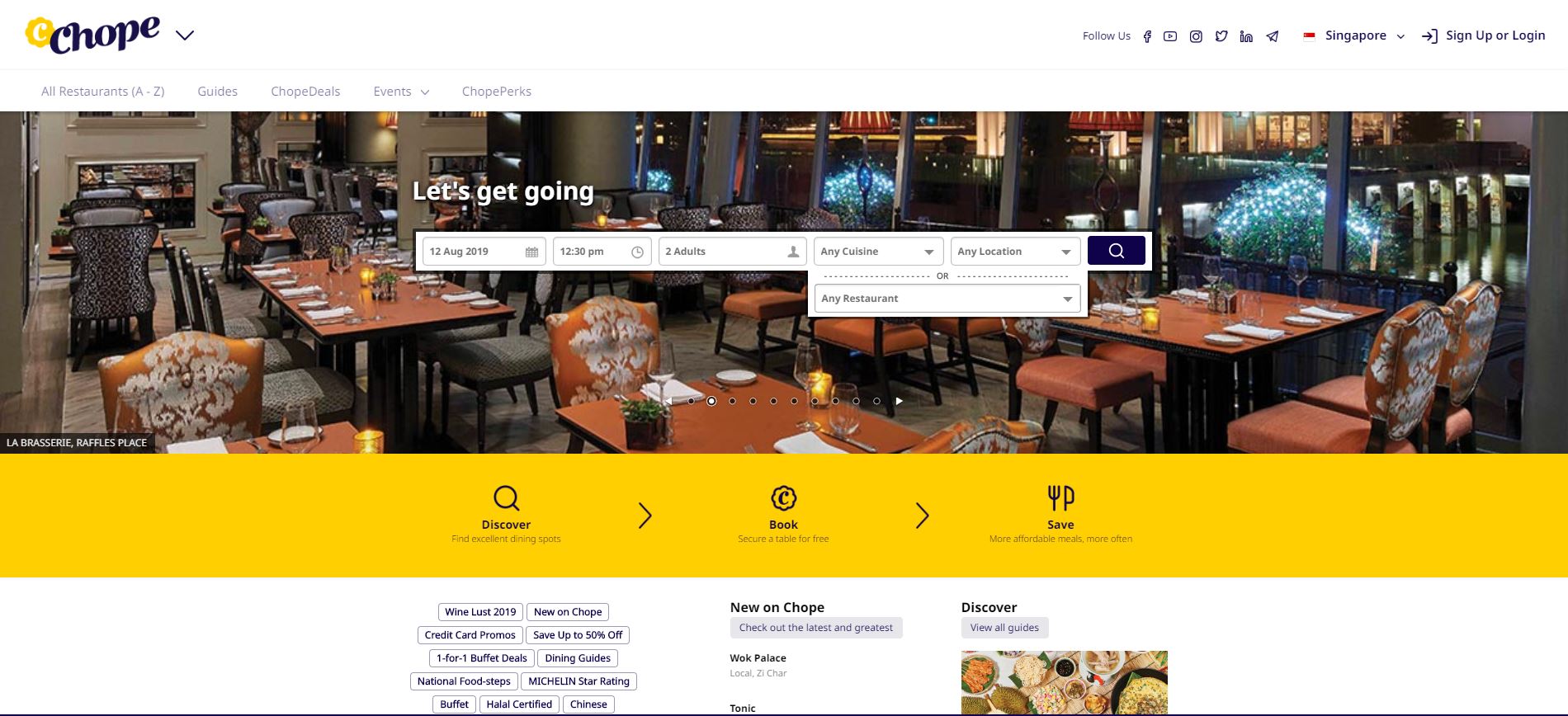 7. Relia Software
One of the competitive companies in outsourcing is Relia Software. A data-driven web and mobile app development agency based in Ho Chi Minh City. Relia always upholds the focus on user experience to bring out stable, beautiful and optimized UX websites. Established 8 years, Relia has won many value projects to their proposals such as Toshiba, Google WhiteCoat Global, Independence Plus, Popdeem, and Runcaster … in more than 10 fields.
Relia Software builds up a reputation with professional agile methodology and meetings. And regularly updating customers to assure effective communication and project success. Relia's websites were created for easy-shared libraries. And Complex function for a fast and efficient purpose.
Main technologies: Ruby on Rails, .Net, Python, Javascript Framework (ReactJS, AngularJS, VueJS) React Native, Golang.
You can find some of their web design here: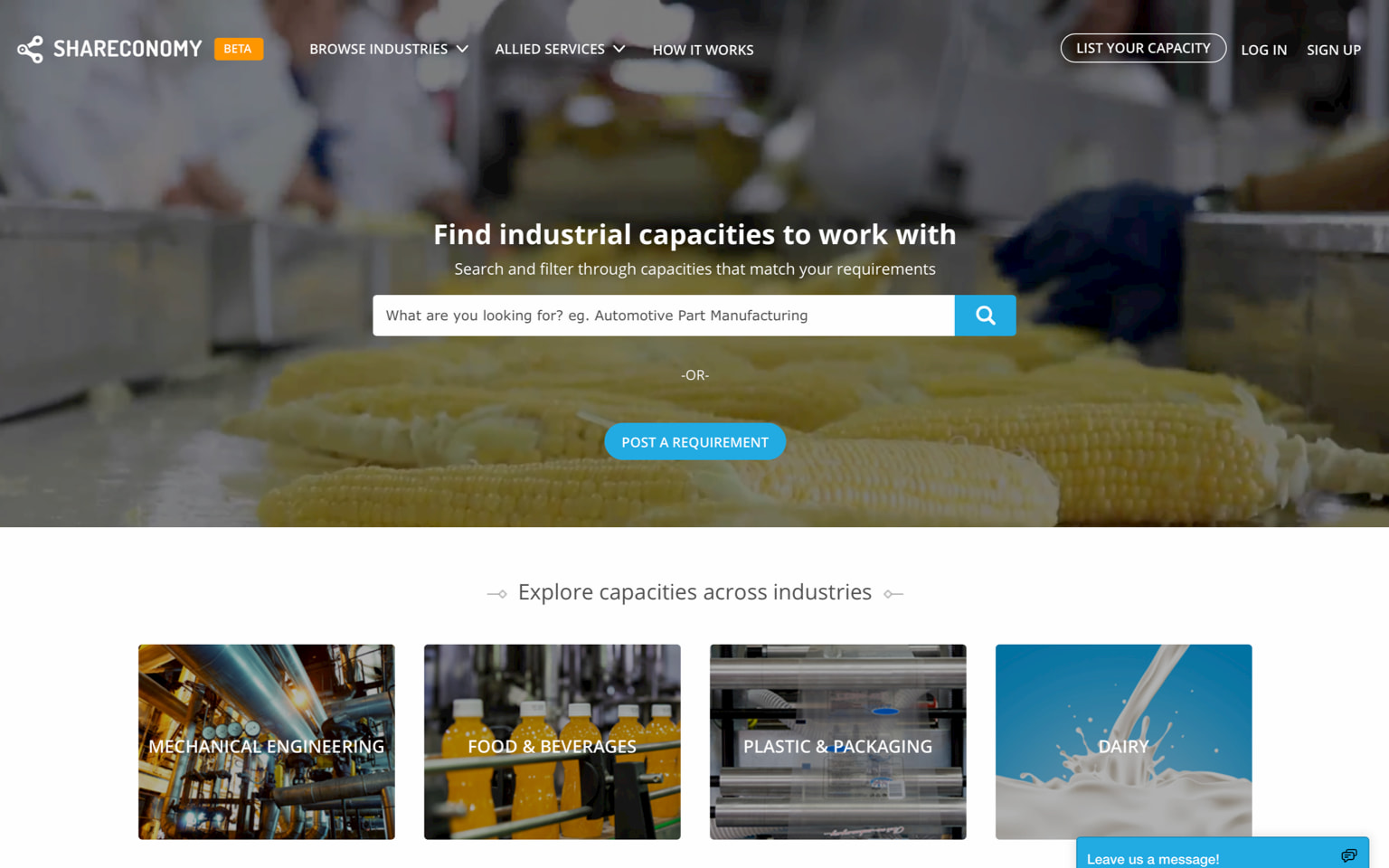 8.
BHSoft
In 2014, BHTech – was a pioneer in the IT industry in Hanoi. Decided to establish a web development company called BHSoft when realizing the potential of software development. As a result of their effort, BHSoft has now extended to Europe, America, and Singapore… clients. They never stop researching to find out the optimum solutions with strong management, talent, and experienced teams.
Some of the most impressive projects that can be counted are Vlanova/Viasys and AlphaTech.
Main technologies: TypeScript, Bootstrap, React Native, C#, Python, PHP, .Net, Java, Javascript Framework (ReactJS, AngularJS, VueJS)
Here is their best performance: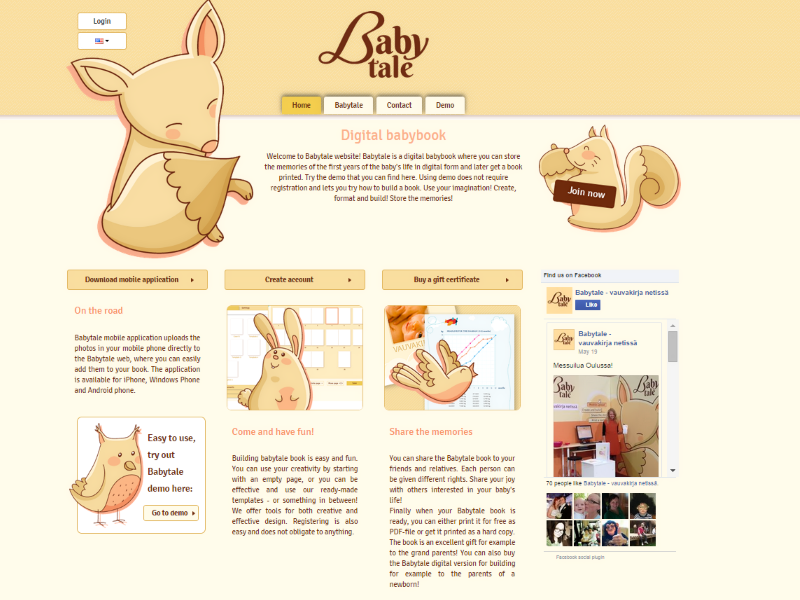 9.
Devteam Solutions
Devteam joined the IT industry in 2013 to make a revolution in applying new technology to the CRM system of enterprises. Over 5 years of establishment and development, Devteam has achieved certain achievements as a web development company. Devteam offers CRM, HRM, OMS, and DMS solutions to clients with many trending technologies and their "Enthusiasm, creative "principle. They are experienced in working with national partners like GrabFood, PNJ, Viettel, ACB, and Canavi…
In the near future, Devteam will not only constantly affirm its position as a leading company in Vietnam but also continue to reach out to the world.
Main technologies: NodeJS, Java, PHP, Javascript Framework (VueJS, AngularJS, ReactJS) Lavarel, NoSQL…
10. AgileTech Vietnam
Three factors that make up the success of AgileTech are "customer focus, high commitment, and strong team". AgileTech embarks on new technology like AI/Big Data and Blockchain besides the base as a web development company.
AgileTech develops software in eCommerce, travel, car-sharing platforms, and education domains. It does not only provide full-cycle products for website development but also comes up with other IT solutions applied to websites such as payment gateway, tracking tools, and UI/UX optimization. Based on partner needs, AgileTech will consult ideas for better websites to leverage customer brands.
Main technologies: ReactJS. NodeJS, Java, PHP, Javascript Framework (VueJS, AngularJS, ReactJS) Python, Lavarel, C++
Below are some of their web design works: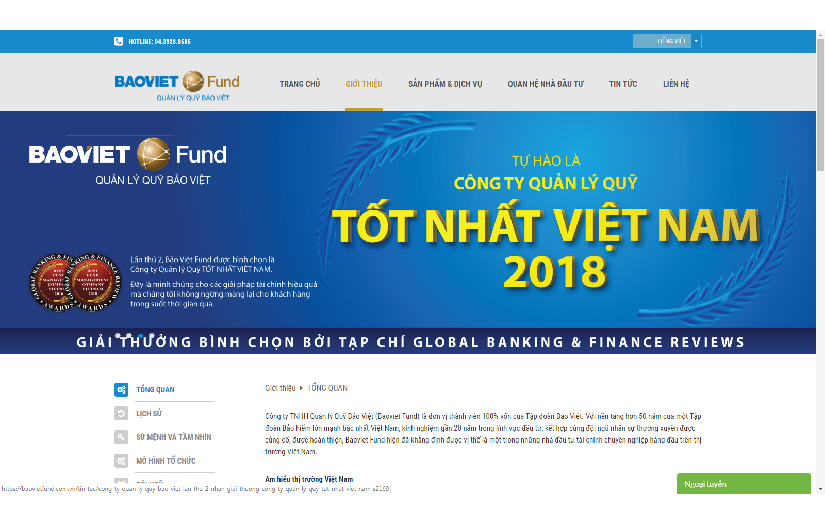 11. Enlab Software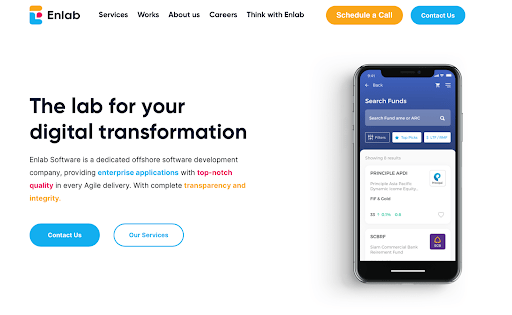 Also founded in 2013, Enlab Software is highly appreciated as a dedicated website development company based in Da Nang, Vietnam. The company has mostly worked on web development, mobile app development, and custom software development projects with SMEs in financial services, advertising, real estate, construction, and more.
Over years of operation, Enlab Software has won clients' faith in technical expertise, dedication to whole projects, communication styles to reach the best consensus, impressive speed of delivery, and good-quality deliverables. So little wonder that the company received an award for the top B2B company in 2020 by Clutch.
Depending on your demands, Enlab Software provides three different engagement models including:
Fixed Price that fits small-scale projects;
Time & Materials that are designed for medium and large projects with numerous iterations;
Dedicated Team that suits long-term projects with scalability.
12. Golden Owl Consulting Ltd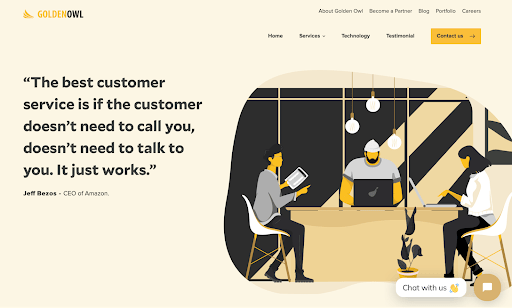 It was first established as a software outsourcing joint venture with two headquarters in Vietnam and Singapore. Since 2015, the company has rapidly expanded its operation in different jurisdictions entailing the USA, Australia, and Norway. This surprising growth rate contributed to the company's achievements during years of operations, typically the Top Web Developers in 2020 by Clutch and the Top Web Development Company in Vietnam by AppFutura.
The company offers services in web development, mobile app development, UI/UX design, IT solution consulting, and more. Working with companies of all scales, Golden Owl commits to building scalable, high-quality deliverables at a competitive price and tackling remote work resourcefully. For this reason, the company receives rave reviews about its great project management and communication skills to keep up with customers' requests.
13. PowerGate Software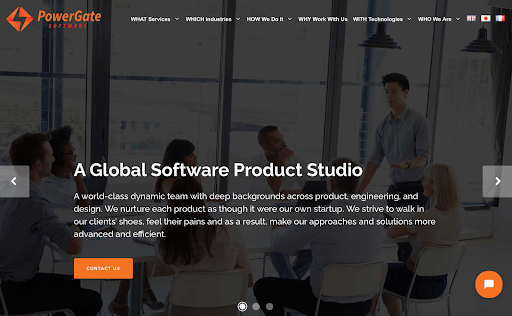 In 2011, PowerGate Software was founded in Ha Noi, Vietnam by a top-notch expert team from various backgrounds. Over the last decade, the company has established different branches in the USA, the UK, Canada, and Australia. Also, it's received awards as one of the top developers by prestigious platforms (e.g. GoodFirms or Clutch) for a myriad of successfully developed projects in assorted fields (e.g. healthcare, marketing & advertising, retail, or education).
When startups want to hire an outsourcing team to create websites from scratch or when established companies want to extend their internal team, PowerGate Software is always among the best options. Working on the motto of bringing creative ideas to life and supporting deliverables to the fullest, the company applies stringent agile practices and integrates cutting-edge technologies (e.g. blockchain, business intelligence, etc.) to varied products like websites or mobile apps. For this reason, the company helps clients increase website traffic and acquires good feedback from end-users.
14. Faba Technology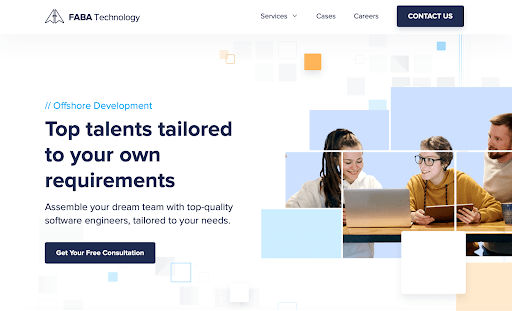 Another top-notch website development company on this list. Apart from websites, the company's high-skilled and supportive teams also excel at mobile app development, UX/UI design, quality assurance, and DevOps service.
From fully managed services to staff augmentation, They help SMEs build their own competitive advantage over the Internet, regardless of their industries. To do so, its expert teams use the top website, mobile, and database technologies (e.g. ReactJS or NodeJS), strict agile methodologies, and straightforward development processes. Their proactivity, fast understanding of the client's problems, accurate quotes, and timely deliveries also help them to obtain remarkable achievements such as the Top Developers in Vietnam in 2022 or the Top B2B Companies in Asia by Clutch.
15. Groove Technology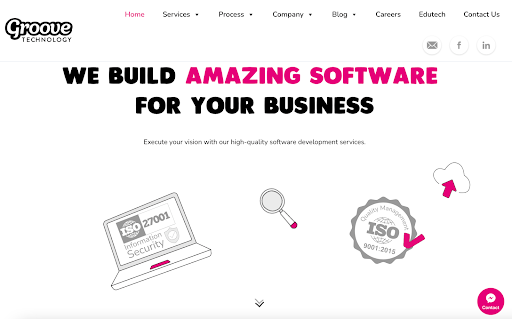 The company firstly impresses clients with a wide range of services provided to SMEs in the supply chain, logistics, hospitality, education, business services, and more. Besides common services regarding web and mobile development, the company also provides IoT (Internet of Things) services, software consultancy, data analytics, hosting, enterprise digital transformation strategies, and more.
There are five available development models including full outsourcing, dedicated teams, fixed-scope projects, team augmentation, and time & material. Each of them is specifically designed to fit the unique demands of customers and elaborates assigned tasks for stakeholders. These straightforward procedures, together with innovative technologies and extensive expertise, help companies maximize their online approach to final customers, guarantee internal staff wellbeing and increase incomes.
Further, the company receives positive feedback for its exceptional communication and project management skills, attention to detail, and timely manners. So, to satisfy increasing demands for going online, the company has expanded its business from its headquarters in Ho Chi Minh City, Vietnam to Australia and Hong Kong.
16. CO-WELL ASIA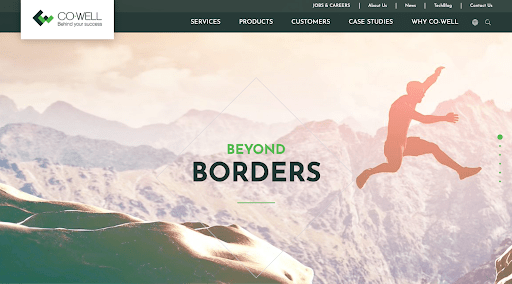 When it comes to the top web developers in Vietnam, CO-WELL Asia is always an outstanding candidate for both its long-standing experience and core business services that contribute to the client's online success. Accordingly, the company offers:
Web and App development;
eCommerce solutions;
Business solutions;
Testing;
AR-VR.
CO-WELL Asia defines itself as a reliable, adaptable IT service provider with distinguished characteristics including highly skilled and experienced staff, excellent technical abilities, and an international certificate of information security standard.
Since being established in 2011, the company has undertaken over 250 development projects for assorted clients across the globe in telecommunications, medicine, manufacturing, and more. Moving forward, the company has achieved prestigious awards and certifications as well as retained its high ranking in such review platforms as Clutch. To meet the diverse demands of customers, CO-WELL Asia has developed its operation beyond the border of Vietnam and founded two subsidiaries in Japan.
17. SmartDev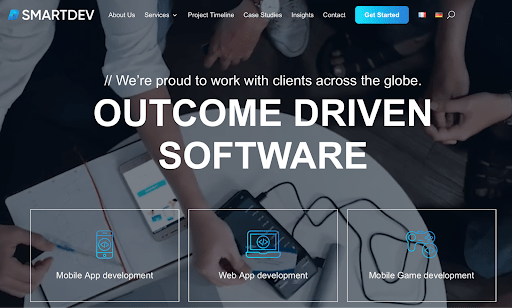 Swiss-owned website development company based in Da Nang, Vietnam. Since its foundation in 2014, the company has positioned itself in some IT sub-segments involving mobile app development, web app development, mobile game development, backend development, QA & Testing, and IoT.
The IT outsourcing company supports companies of all sizes in hospitality, fintech, healthcare, and more to build cost-effective, secure products through simple development models. Accordingly, the company provides clients with a free consultancy based on their project specifications, designs project proposals, and gives a detailed overview of the whole project before implementation. Even when the website is launched, maintenance and improvement are still delivered. Due to these systematic practices, customers feel satisfied with the quality of the company's work.
18. BEETSOFT Co Ltd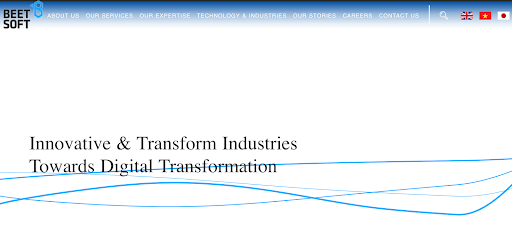 This company is the last candidate on this list. Besides the Ha Noi-based headquarters, the company has another office in Tokyo, Japan. The company provides top-tier yet affordable services for both startups and established businesses in consumer products, healthcare, and more.
At BEETSOFT Co Ltd, major IT services comprise:
Web and App development;
Software development;
Game development;
Data and image annotation;
AR-VR-MR;
AI/ IoT;
BPO (Business Processing Outsourcing) service.
Which, their web projects receive great compliments from both clients and end-users for their tremendous functions, excellent usability, and improved user satisfaction. Those websites consequently help companies add more business value and increase their overall revenues. That's why the outsourcing agency always gets high ratings from reputable websites such as GoodFirms or Clutch.
---
A good website must include two factors: quality and cost-effectiveness. Vietnam is the most appropriate destination when you want to outsource your web. Especially with the loyalty and progressive spirit of Vietnamese people. We listed our top 10 web development companies from prestige reference. Hope this list can bring you the most suitable partner.
Why Is a Great Web Design Important?
If you're questioning the importance of a solid web design, look no further. We've found that 48% of Internet users consider web design the number one factor in determining the credibility of a business. That means that if your website is lacking a great design. Nearly half of your visitors have the potential to navigate away from your site. Because they believe that it lacks credibility and legitimacy. Here are all you need to know about web design industry statistics: 35+ Website Design Industry Statistics: All You Need to Know in 2022