If you notice the trend of software development outsourcing these days, you must know the fact that Vietnam is becoming the new powerhouse of skilled technical workers. They have a broad knowledge base to complete tasks such as data mining, analysis, and innovation. As stated in an article in Asia Nikkei, Vietnamese technical workers are loyal, hard-working, and always focused on and committed to their tasks.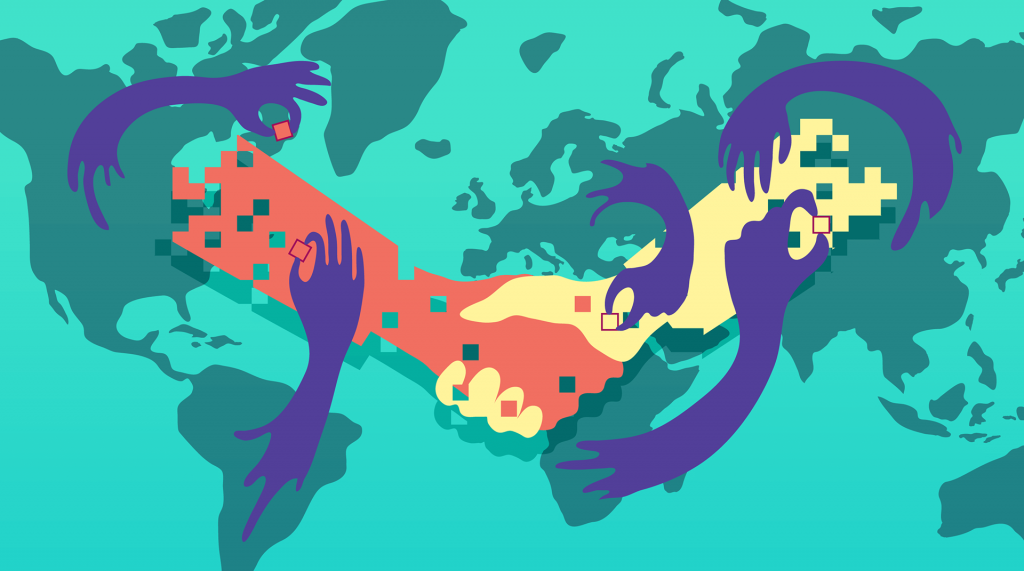 As a result, a productive yet cheap workforce is one of the reasons why many businesses are considering outsourcing their software. However, just like a coin, everything has two faces. And before making any decision, let's see how outsourcing benefits you and what all the bad sides are when it comes to this activity.
What Is Software Development Outsourcing?
Generally, outsourcing is hiring a third-party contractor to perform the in-house tasks of a company. A software outsourcing company is delegated to create, update, and maintain software-related services. These tasks are normally managed by the company doing the hiring. Kodark was probably the first company that use software outsourcing. This company subcontracted IBM to build and operate Kodak's data centers in 1989.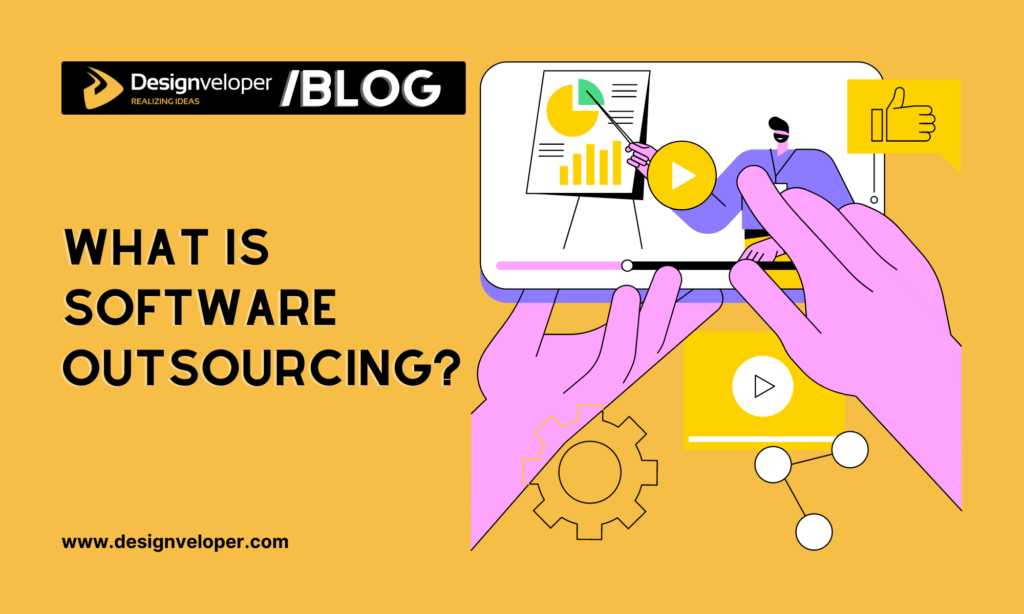 Recommended reading: Top 7 Best Software Outsourcing Companies
At its most basic, outsourcing is the act of giving certain tasks to a third-party provider instead of using the resources available within an organization. Almost every part of the economy does outsourcing on a regular basis these days. Statista says that developing software applications is the part of an organization's IT operations that is most often done by someone else.
The development of software can be outsourced, which is one of the best ways to connect with highly skilled partners. A remote team will handle your products, and the outsourcing vendor will be in charge of the development process. By outsourcing software-related tasks, you could save a lot of money, and get access to highly qualified professionals. Additionally, you will have more time to focus on the most important parts of running your business.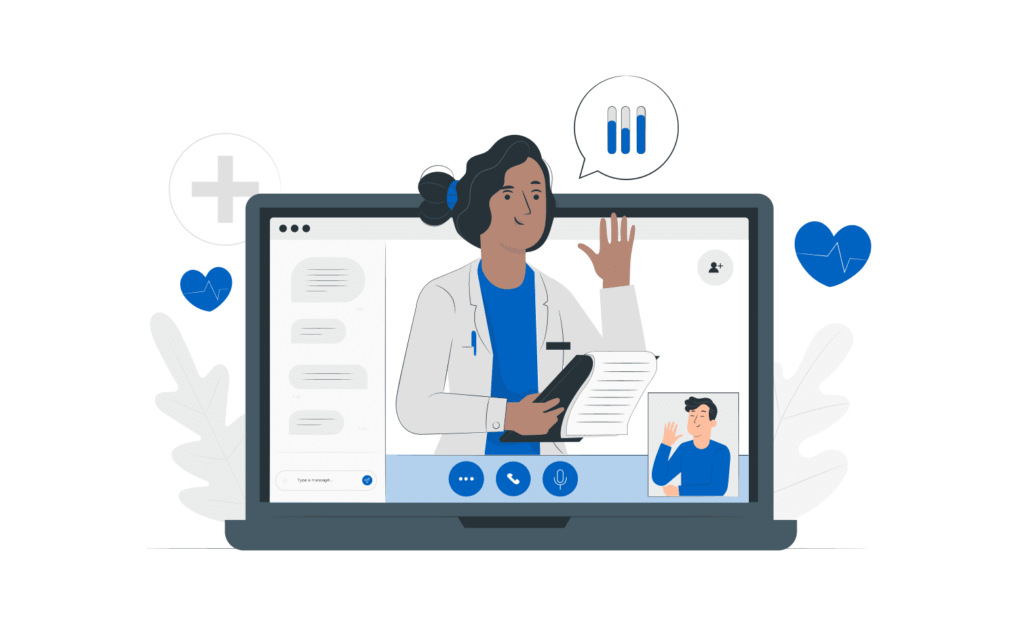 3 Methods Of Software Development Outsourcing
Onshore outsourcing is when you give software development work to a company that is in the same country as you.
Offshore outsourcing is the practice of sending work to a company in another country or region. This is often done to save money.
Nearshore outsourcing means to hire a software company that is based in a nearby country or region. This choice is about halfway between the other two options.
As you might expect, each of these three different ways has its own advantages and disadvantages. Onshoring, for example, would mean that there would be no language or cultural barriers, but costs could be higher. Offshoring would be the least expensive option, but you would have to work with very different people. They will be operating in a very different time zone and coming from very different cultures. For nearshoring, it costs more, but it lets you keep your employees in the same time zone as your customers.
Why Do Companies Outsource Software Development?
There are many reasons why businesses are increasingly outsourcing software development to third-party companies. Outsourcing is a tried-and-true option to reduce various expenses. These include but are not limited to personnel costs, human resources department, office spaces, in-house equipment, and other maintenance costs.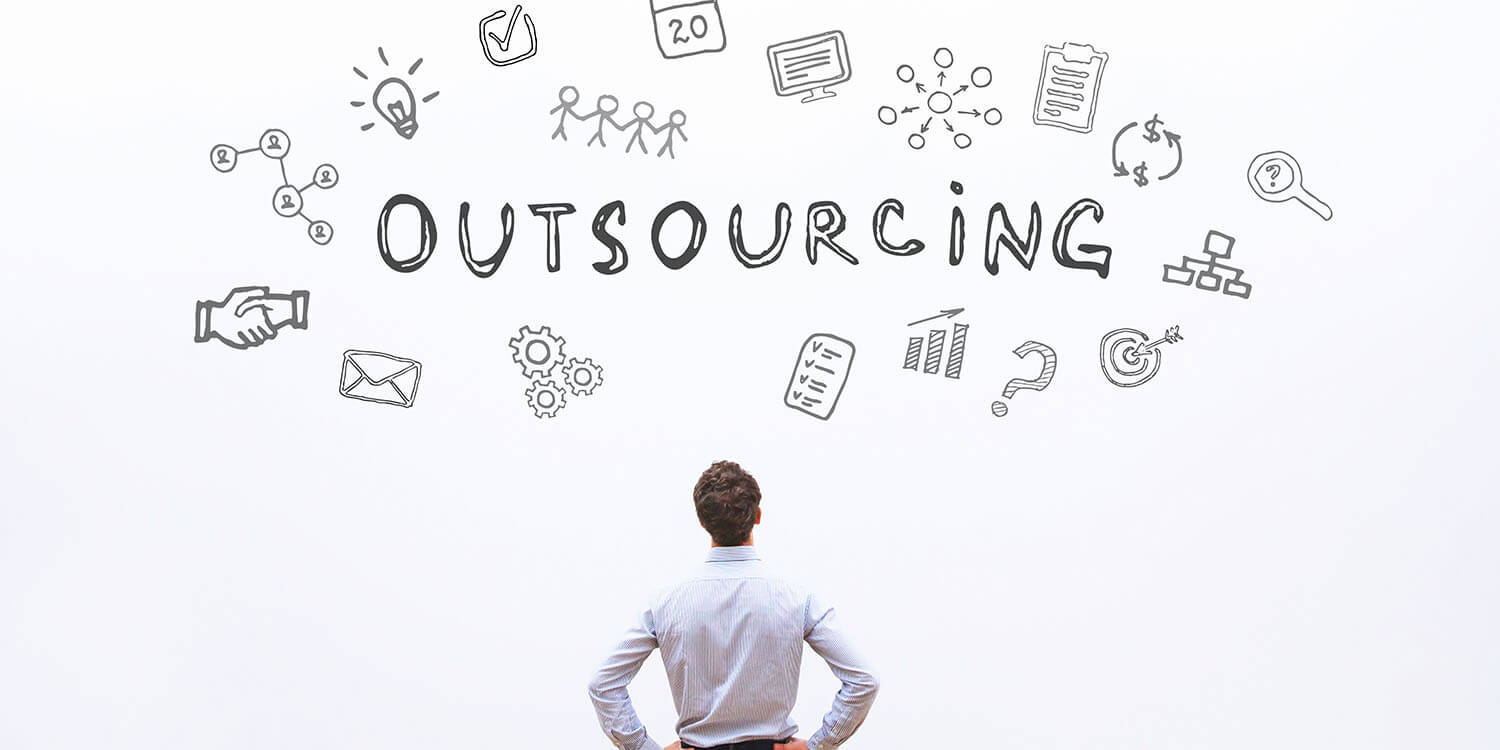 For example, a thriving book-selling business can outsource its e-commerce web application to a software company. Therefore, it could reduce the overhead of creating and maintaining low-level technical details of their high-traffic eCommerce website. Maintaining a website with thousands of requests per second would be challenging. This is especially difficult for a business that doesn't have a skilled team of developers. In contrast, outsourcing software companies have dedicated personnel to tackle software problems not central to the companies outsourcing. Therefore, the latter wins by incurring less cost when hiring out a third-party contract compared to retaining an in-house army of staff for software development work.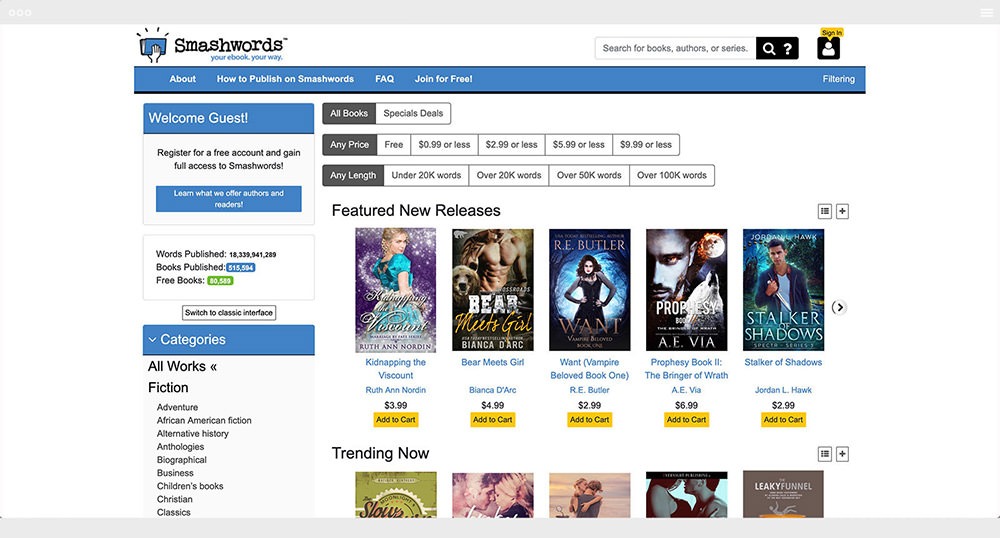 Revisiting our earlier example about the book-selling business, we can infer another benefit of outsourcing. Taking one task off the plate, businesses now have time to focus on their core product/service. Businesses will have an edge over their competitors trying to keep software development in-house, thanks to having more resources available at their disposal to develop their products.
It also turns out that maintaining a team of talented software developers is no easy task. Simply put, it's hard to hire and then retain a star software engineer alone. However, when a business decides to outsource software development, the choices of developers are virtually unlimited. Why? Because, unlike manufacturing outsourcing, software development can be outsourced either onshore or offshore. In turn, there's a much wider pool of software developers (teams) to tap in. Thus, outsourcing offers businesses more flexibility and ease when it comes to software development costs.
Recommended reading: Outsourcing Software Development Vietnam: Why You Should Collabora With?
4 Models of Software Development Outsourcing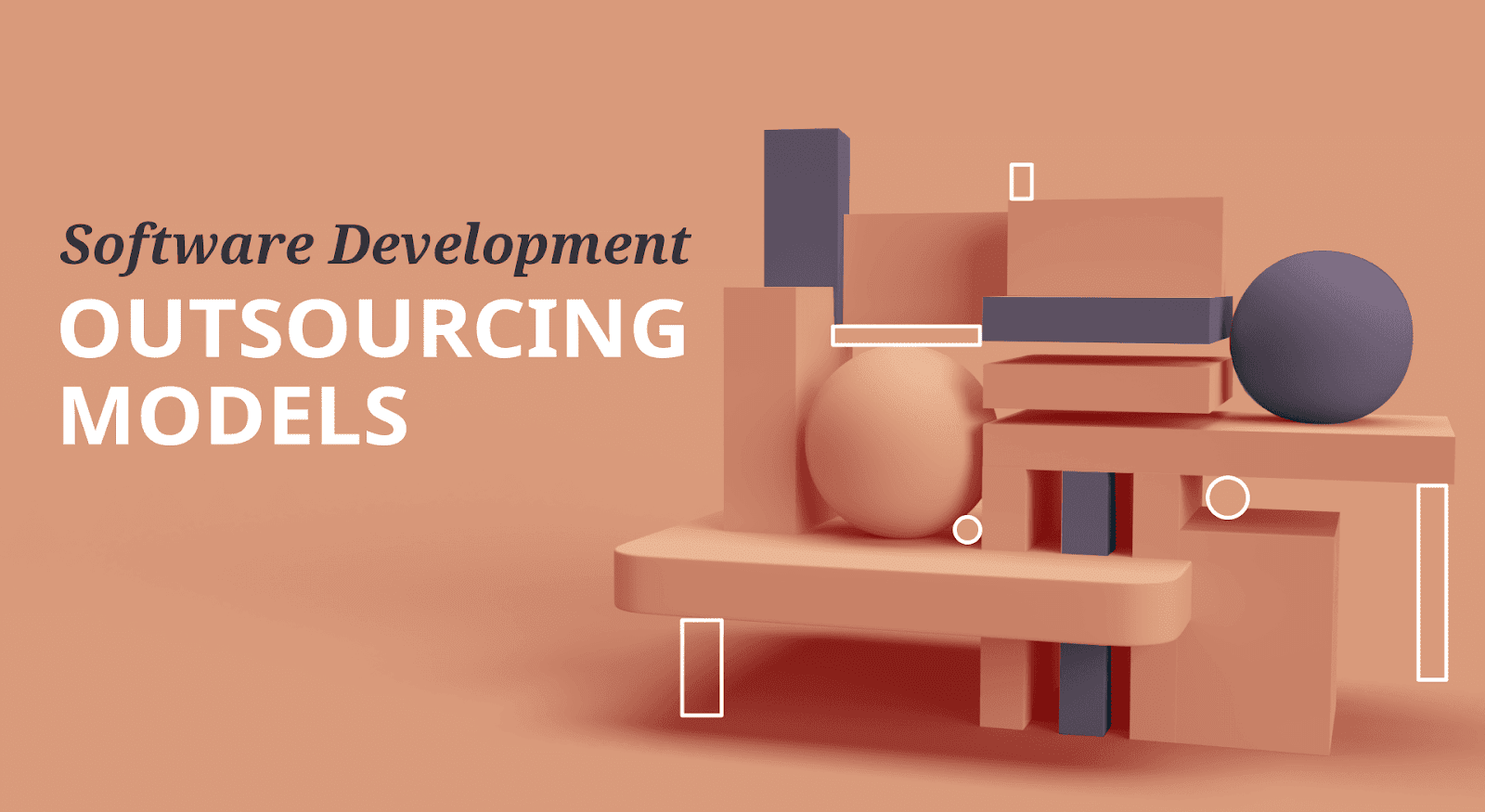 Suppose you are a business representative who's in charge of software development, and you have decided to contract software development to another company. Now you want to learn about different kinds of software outsourcing models in order to pick the best one that suits your company's needs. Typically speaking, software outsourcing models are structured around the price of the outsourced product/service. Therefore, a company outsourcing needs to weigh carefully between needs/wants and budget to select an appropriate model. Without further ado, below is a brief introduction to the four most popular software outsourcing models.
1. Fixed Price Models
As the name suggests, the outsourced product has a fixed price and payment timeline. In short, you only have to pay after receiving your desired product. Therefore, in this model, the company outsourcing needs to have a long-term vision of the software product/service. All requirements should not be changed so often because new requirements can accumulate additional expenses that are not in the contract and could cause difficulties in negotiating down the line.
For a company outsourcing, this model has the advantage of transferring the risks of the tardiness of project management, and/or inadequate outcome to the outsourcing company. As a result, the company outsourcing can keep the project within budget, and there's no fear of out-of-control budget for rising costs for "feature creep", for instance. On the other hand, fixed-priced long-term projects incentivize outsourcing companies to do well to meet the contractual obligations, so it's a win-win for both parties.
2. Time and Materials Models
This term is originated from construction. In Time and Materials Models, the company contracting out is billed on the time; and materials the contractor took to complete a project. Consequently, the requirements and estimation need to be as comprehensive as possible. Sounds like a worse deal than fixed-price models, right? We often use these models when the scope of the project is not easily estimated, or the requirements change later.
Recommended reading: Outsourcing and Offshoring: A Detailed Definition and Comparison
3. Incentive-based Pricing Models
Incentive-based pricing models are one of the newer pricing models. This model offers incentives for the outsourcing company if they meet certain goals in the project. For instance, the company contracting can promise extra payments if the project is completed early and/or exceeds expectations. As you can see, this model is a great choice to motivate the outsourcing company to perform better and more effectively. Since the pricing is not fixed from the outset, Incentive-based Pricing Models are a great fit for projects whose requirements differ over time. The downside for the company hiring out is that there's more cost to assume.
4. Shared Risk-Reward Pricing Models
Another flexible pricing model, Shared Risk-Reward Pricing Models has both fixed and bonus payments. What's innovative about this model is that part of the cost of development is born by the outsourcing company. As a result, part of the product profit also belongs to the outsourcing company for a defined period of time. Since the outsourcing company has greater control over the finished product, the company hiring out risks and is not aware of minutiae details of the product, which makes it hard to measure the former's progress.
3 Advantages of Outsourcing Software Development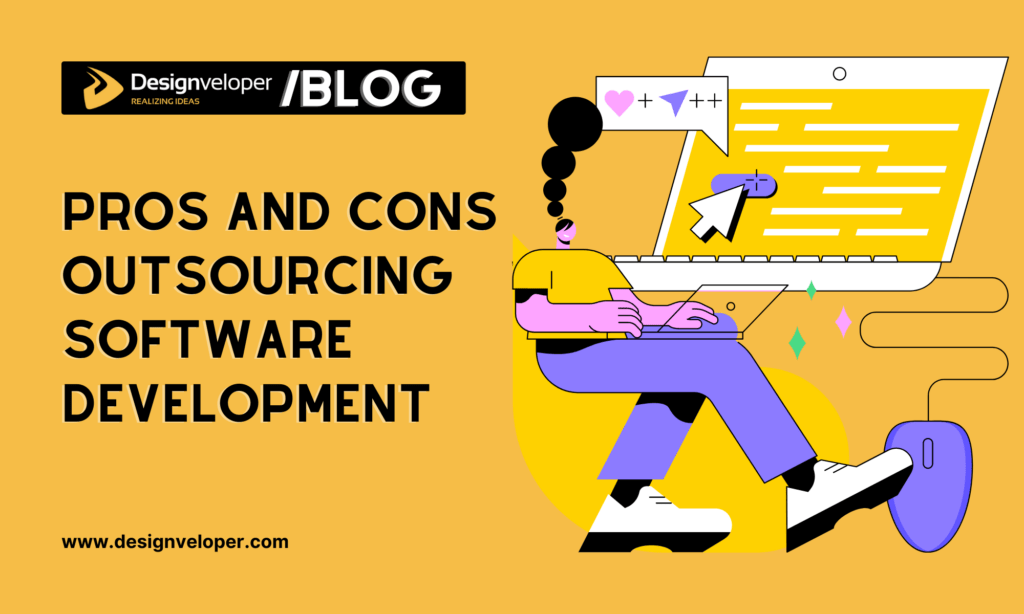 1. Outsourcing software development makes your business profitable
As stated above, outsourcing software development will maximize your profit.
Firstly, thanks to outsourcing, companies save themselves a whole lot of money by hiring low-paid workers from other countries rather than employing high-paid local software engineers.
Let's look at an example of an American company outsourcing its product to India. In 2018, a U.S. firm had to pay around $61/hour to hire a senior software developer. Instead of that huge amount of salary, the hourly rate of an Indian senior developer was only $26 at that time, which was only half of a U.S. senior staff's one.
Firstly
If a typical outsourcing team includes 5 members, then even a simple calculation could reveal that your company will save about $234.000/year when signing an outsourcing contract with an Indian firm regarding salary. In the case that you change the plan and are going to employ fresh or junior staff, then the hiring, on-boarding, and training cost is what you should pay attention to.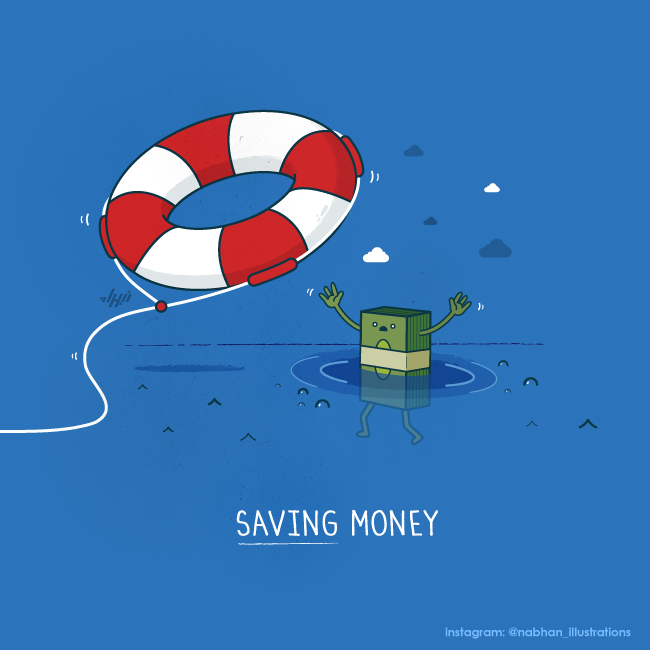 Secondly
If you are having your own software, it's necessary to maintain this product frequently, and the cost for hiring a full-time IT support staff must be higher than a freelancing software engineer to fix technical issues.
Thirdly
There are not always problems with your system to employ permanent personnel. On the other hand, when it comes to a freelancer or a temporary outsourcing software development team, welfare, insurance, and bonuses are no more an expensive problem. Plus, sometimes your project won't last long enough that you have to form a whole new team of software development, any permanent hire would be a waste of money and effort.
Last but not least, outsourcing will eliminate expenses on operating activities such as HR management, administration, etc.
2. Productivity is increased
It's crucial that you have to outsource your product to a trustful and high-skilled software development company since this deal is not a cheap game that everyone can afford. However, let's assume that you have partnered with an experienced vendor like Designveloper.
Firstly
A quality outsourcing software development company must include a team of high-skilled workers such as developers, testers, project managers, etc. Thanks to the valuable experience of these members through many projects, they are able to analyze your ideas and requirements.
Secondly
They can craft numerous useful insights into your requirements: risks, red flags, undeliverable functions, etc. Also, you will receive a lot of brilliant recommendations from them in terms of technical and business. And chances are that they will translate your blueprint into a real product more efficiently.
Thirdly
Furthermore, you can expect that your product will be an innovative one since these experts would like to apply the newest and most suitable tech stacks to their development. More importantly, using an outsourcing software development service means that you don't have to spend time on onboarding your employees which is likely to take 2 to 3 weeks. By outsourcing your product to an experienced team, your project will probably start earlier, and of course, your product will be launched sooner.
3. You will have more resources to dedicate to developing your core business
If you are planning to develop software to boost the efficiency of your business but don't want to distribute too many resources to this activity, this is when outsourcing shines bright like a diamond.
Firstly
In terms of capital, as stated in the first part of this article, you don't have to spend too much on employing and operating a big IT team to deliver your product. This action will release capital for investment in your core business. And providing that your company is just established.
Secondly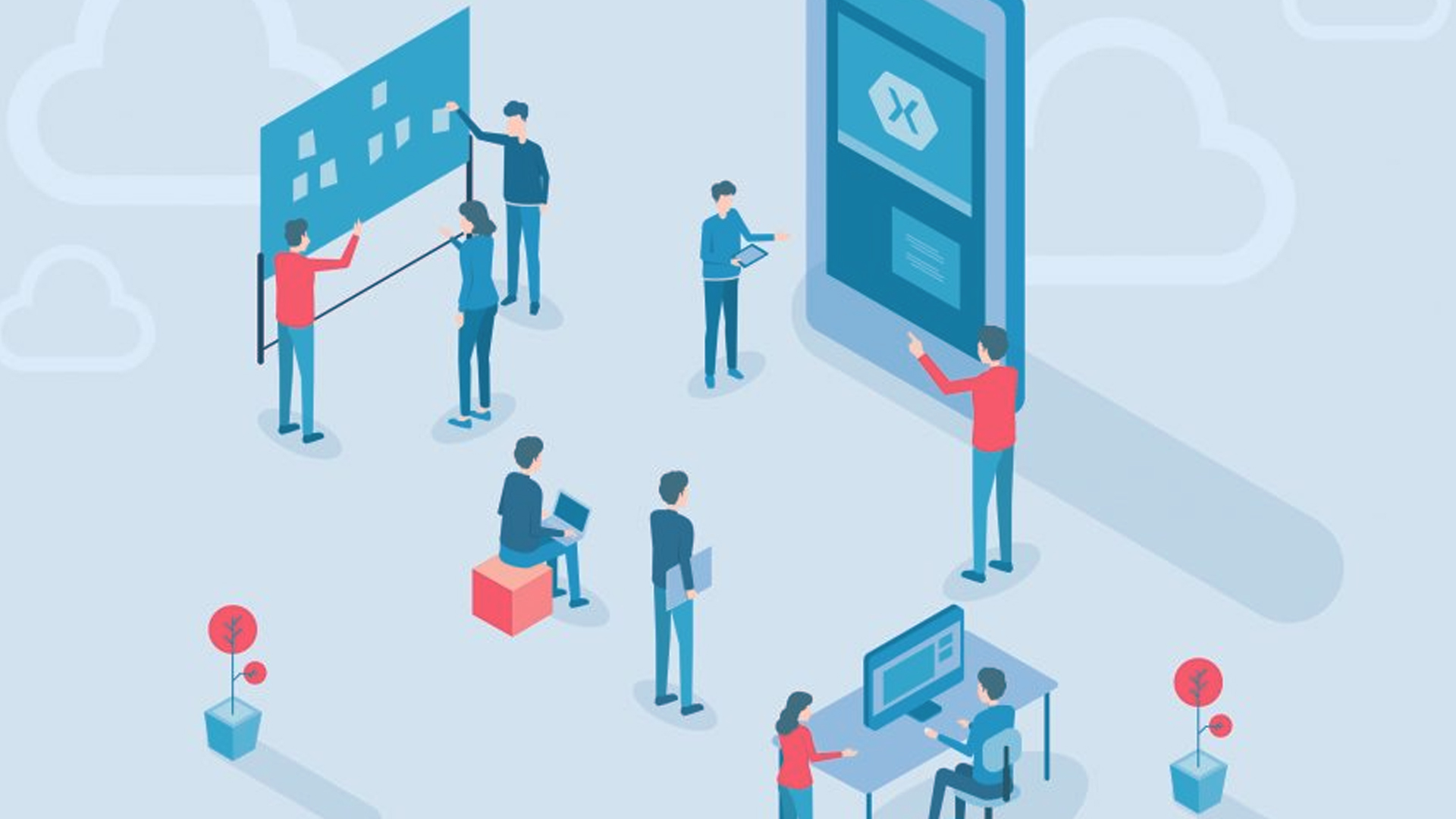 Outsourcing helps to avoid large expenditures in the early stage of the business. Human is another important resource when it comes to developing your business. An in-house team (including managing level, HR department, etc.) will have more time and space to dedicate on their main tasks so that they could productively grow their company rather than putting too much effort into a field that they have almost no idea about.
Ultimately, outsourcing software development is a great approach to developing your dream product. However, businesses also need to watch out for some cons of outsourcing.
4 Disadvantages of Outsourcing Software Development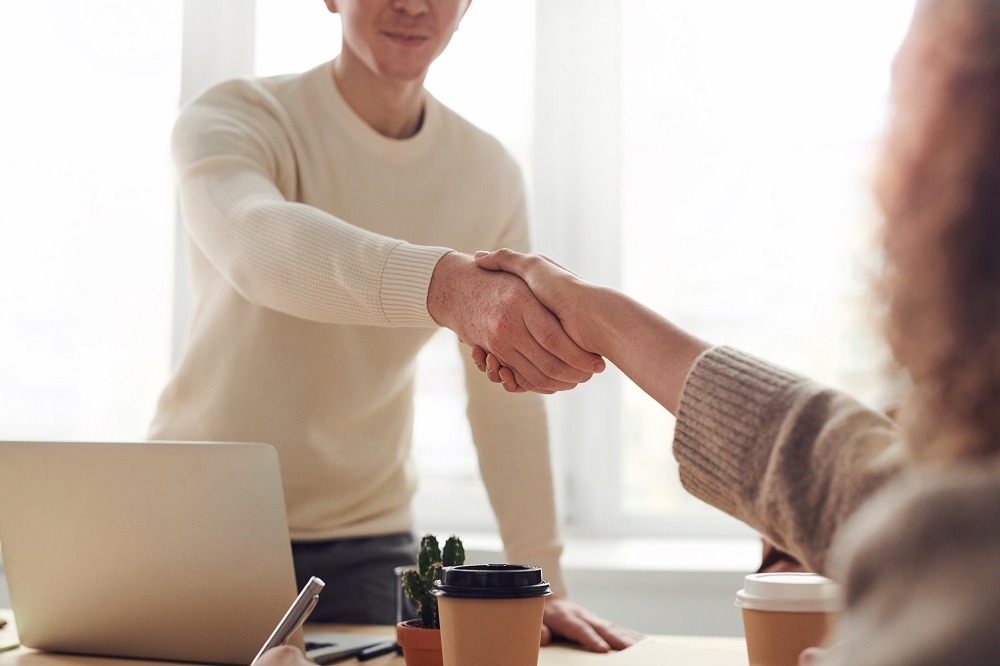 Of course, like everything else, software outsourcing is not all rosy. First of all, it can be difficult to find quality outsourcing companies. What's more, when you've found a suitable contractor, then there's possible communication overhead (time-zone, cultural value differences) especially when the contractor is overseas, making communicating correct requirements a challenge. Furthermore, no matter how much oversight the company hiring has and how detailed the requirements are, they can't control the specifics in the development process of the contractor. Finally, as the old adage goes, "What you pay is what you get", the personnel of the outsourcing company might not be as good as when your company has a dedicated team for software development.
You cannot execute any business without expecting hidden costs. The same story goes for outsourcing. If a company is not familiar with outsourcing activities, then this issue will likely happen during the process. But what are those hidden costs?
Traveling
It could make you spend a huge amount of green notes as well as your time when it comes to outsourcing software development. Most of the time, to make sure your outsourcing partner is a skillful and suitable one for the product, an executive has to go aboard to double-check on it or to learn about the working model. Furthermore, sometimes, staff from the outsourcing company would come to work onshore, that happens when there is a specific skill needed offline. In this case, not only does a business have to cover the traveling cost, but it also needs to pay for accommodations, prevailing local wages, etc.
Additional works
If the business and its outsourcing company estimate a project, a lot of issues will arise. And this is extremely unhealthy for your budget. New functions bumped into the process, bugs, and red flags needed solving are some of the most common issues. Whether the pricing model is a fixed price or an hourly rate, you have to pay a lot more to fix them.
However, thanks to the implementation of Scrum into the software development process, time consumed is reduced, needed functions and requirements are completed in the form of user stories, and bugs are no longer a problem when we work on it every sprint. Designveloper is one of the software development companies using this method in the process.
Outsourcing management fees, legal documents, and management are some of the other hidden costs when outsourcing a software product. If you do not handle the issue correctly, then the cost-effectiveness of outsourcing is a big zero.
2. Communication issue in outsourcing software development
The reason for this problem is various. One way or another, these things will drown your project to death even when it has not started yet. Let us list out some of them and our solutions for you:
Time zone differences
For instance, when a U.S. worker starts his/her work, the other staff working in the outsourcing company has already gone to bed, and this is a serious problem. If you cannot handle this well, productivity will subside dramatically. Our suggestion for you is that persuade your partner to have at least 1 or 2 staff work at the same time with you several days a week. As a result, the two parties will have a chance to discuss the product more often.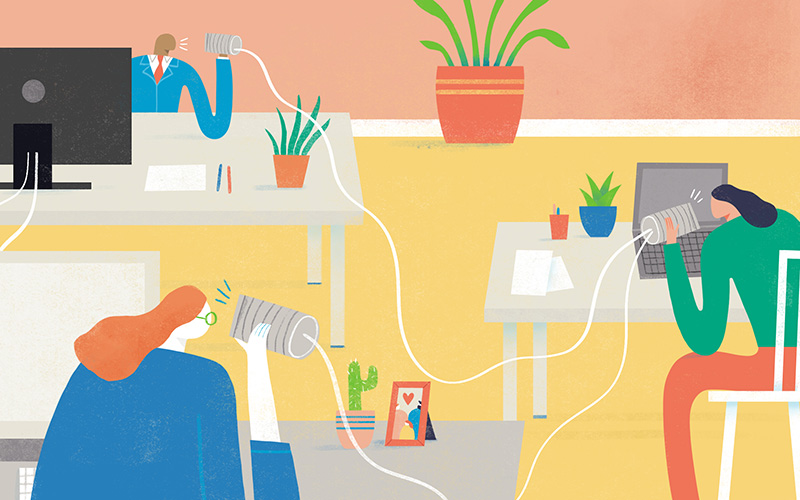 Lack of authenticity and trust
The issue comes when one party lacks information or misunderstands the other. In this case, a business should reduce communication via emails or other types of text tools. Video calls will help you go through every important and sophisticated point without hassle.
Lack of an effective communicating solution and the language barrier
Both of common concerns in the past. Nowadays, it's hard to imagine there is a software company that has problems with using English on a daily basis. In addition, there are also numerous apps designated to optimize communication internal and external such as Slack, Skype, Google Hangout, etc. The choice is yours.
3. Lack of control over the quality
Michael Mah, a partner manager at QSM Associates once stated: "If a company makes software for flying airplanes, I wouldn't want [it] to be created with the priority of the deadline coming first and quality coming second." As can be seen, quality is always a major characteristic that every software development vendor should guarantee their clients. The quality assurance process that the agency applies will show its ability.
When a low-quality product is launched, companies have to pay a lot more to fix it, worse, their reputation might be affected as well.
The solution is that you have to follow their process closely so that issues could be pointed out and adjusted earlier. One more thing a businessman should keep in mind is that choosing an outsourcing company that uses frameworks like Scrum will benefit your product.
4. Legal concerns
Legal consideration should be the foremost issue that businesses must take care of to prevent any disasters in the future such as data breaches, ideas stolen, etc. So, below is the legal checklist conducted by Rajiv P. Patel and Ralph M. Pais regarding software outsourcing activity: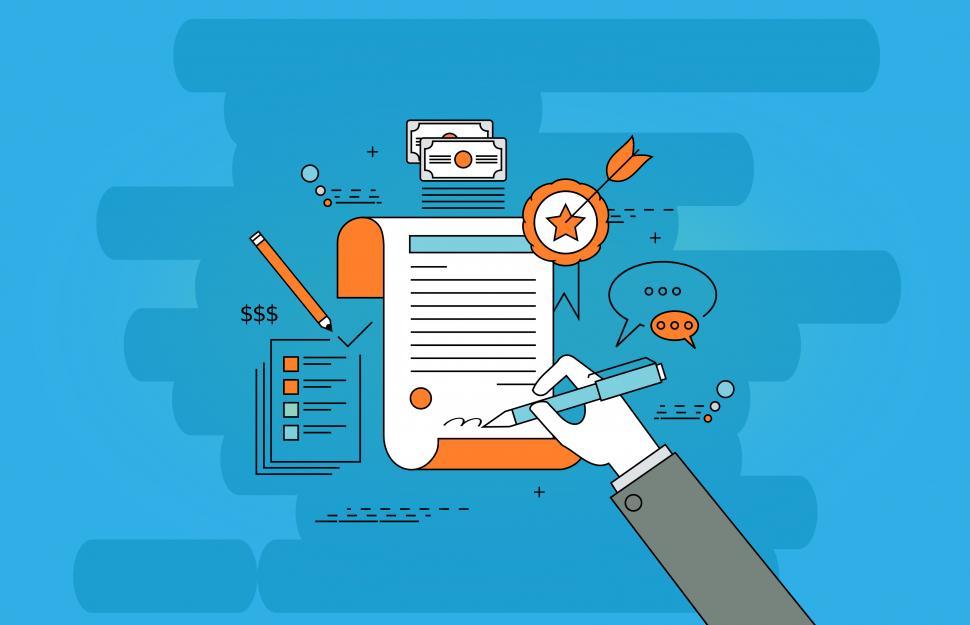 Ownership
Who owns the technology and/or the intellectual property that results from the development?

What should the outsourcing the third party be prevented from doing with respect to your intellectual property?

Under what conditions, if any, is the use of open-source code acceptable?
Control of Intellectual Property
Who controls how intellectual property paid for by the company is protected?

What mechanisms will be constructed to ensure the protection of intellectual property?
Process Management
What are the specifications for development and are they adequately set forth in the contract (agreement)?

Are contract incentives properly aligned with business goals?

Milestones a

lso

can agree?

What happens if those milestones are not met?

The acceptance criteria?

I

f they are not met, what will happens?
Liability
What liabilities does outsource outsourcing expose you to in the U.S. and in the country of outsourcing third parties, e.g., intellectual property infringement, privacy, employee or contractor rights, etc?

Are there export control issues with respect to the type of development you want to

finish

?

What insurance

can

carry by the outsourcing third party and how, if at all, does it protect you?
Infringement Indemnity
Can you obtain an indemnity against infringement of third-party IP rights from the outsource third party?

Will it be enforceable or practical to enforce?
Dispute Resolution
How and what process will use to resolve disputes?

Where will disputes resolve?

What law controls and can that law control?

Who bears the costs of dispute resolution?

Is there a jurisdiction most favorable to you?
Enforcement
What are your enforcement options for breach of contract, infringement of intellectual property, theft or misappropriation of trade secrets, etc?

How likely are you to obtain relief in the form of an injunction and/or damages?

Will that judgment be enforceable in the country of the outsource third party or the U.S?
Termination
Is there a right to terminate?

Under what circumstances can termination occur?

What happens to technology and/or intellectual property at termination?

What if the project

can

only be

partially completed

?
Taxation
What tax (federal, state/province/region, and local) obligations

have to

account for and how will they be accounted for?

Who pays tax obligations?
Local Counsel
Do you or your law firm have counsel in the country of the outsource the third party that understands the cultural and legal environment?
How to Outsource Software Development Effectively
Understanding the problem well is the first step toward solving it. We can mitigate the disadvantages of software outsourcing by handling it in the right way. Here are some tips.
First things first, the more thorough the project requirements are, the easier it is to measure the contractor's development process. Excellent outsourcing companies will have excellent communication.
Thus, it's important to select established outsourcing companies that have a track record in delivering high-quality software services. You should set up communication protocols to ensure there's less miscommunication. One last suggestion: Outsourcing is a partnership, so you need to choose an appropriate pricing model and respect your partner company to ensure success.
Recommended reading: How to Choose a Software Outsourcing Company? Best Guidelines
What to avoid?
Here are some recommendations for Designveloper if you are a starter in this outsourcing software development game. Avoiding these pitfalls will boost the effectiveness of your outsourced product.
Choosing a vendor based on their quota.

Providing unclear requirements and vision.

Not hiring an in-house technical expert.

Demanding an unreasonable deadline.

Being reluctant to the latest technology.
About Designveloper
Founded in 2013, Designveloper is one of the key software development players in Ho Chi Minh City, Vietnam. It is the first Vietnamese software firm to be ranked among Top Web Development Companies of topdevelopers.co, a leading directory of IT service providers. Contributing to the success of Designveloper so far is a team of talented and professional web developers, mobile developers, UI/UX designers and VOIP experts resulting from a strict recruitment process. Designveloper has developed quality software products for clients from a wide range of industries: energy, finance, healthcare, education, etc, and received valuable feedback from and recognition from partners.
In sum, outsourcing is not a one-for-all solution for developing a product, but it's the most effective one when you lack resources but want to make money from a product faster. Of course, it has some downfalls but there are a lot of benefits in terms of capital, productivity, and business development.
If you long for outsourcing your product, then Designveloper could be a perfect destination. Following a systematic approach, we intend to deliver the best and most cost-effective software services to our clients.