In case you didn't know, Designveloper has worked on several SaaS projects, namely Lumin PDF, Swell & Switchboard, and Walrus Education. With this background, we are totally confident in bringing your SaaS ideas into reality.
The year 2020 has painted an unsettling picture for global enterprises and even those who have long planned for starting up amid this unprecedented era. The aftermath of the Covid-19 pandemic hits the world hard in all aspects, especially in business terms.
Confronting resultant instability, the mid-2020 witnessed a strong shift from traditional operations to the virtual world. Businesses started increasing their dependence on software to facilitate routine tasks and reduce overheads. So, building a SaaS (Software-as-a-Service) startup is not a new idea but has received more attention lately. However, when Coronavirus waves are returning and bound to wash over recent attempts of reaching a "new normal", which realm SaaS entrepreneurs should get involved in?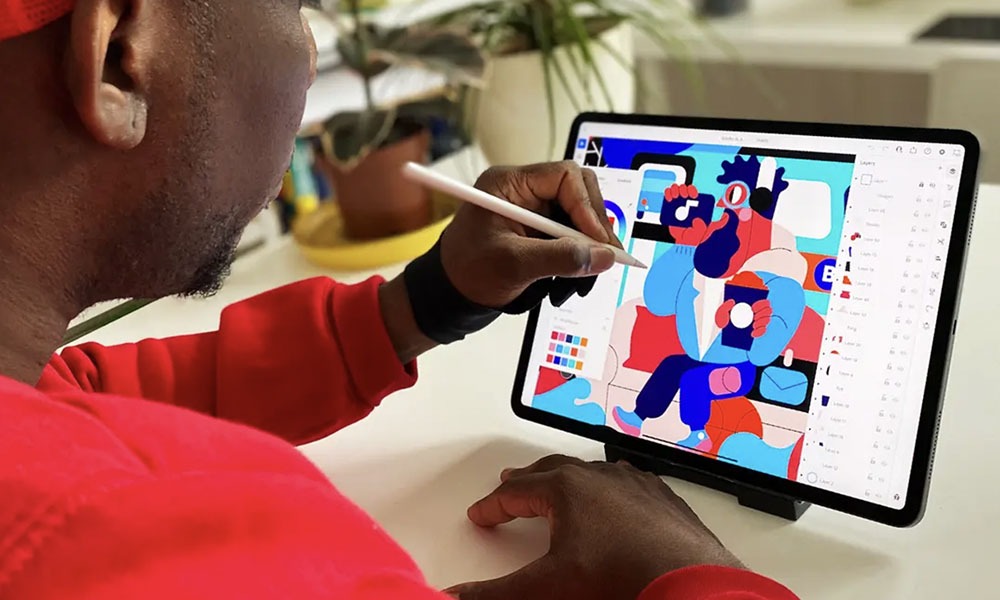 Top SaaS ideas that you should consider in 2022
#1. Among the Outstanding SaaS Ideas: Telehealth
The Future Business Insights estimates that the worldwide market size of telemedicine will significantly grow from US$79.79 billion in 2020 to US$396.76 billion in 2027 on the ground of cheaper services provided by teleconsultancy and social distance being a "new" norm in various jurisdictions. Some giants in this field include Teladoc Health Inc., American Well and MDLIVE Inc.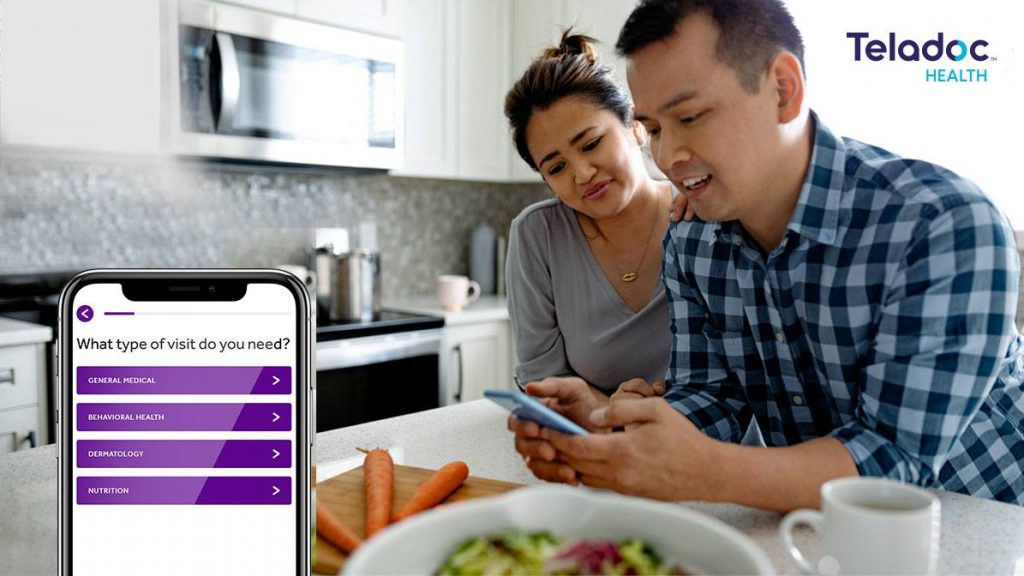 Potential software supports doctors and healthcare specialists to provide their patients with virtual consultations. Depending on customer segmentation, such applications can extend to advanced functionality such as continuous monitoring for the elderly and the incorporation of medical data to track health conditions.
What's more, these tools can use live or already-recorded video conferencing platforms to share medical knowledge. The Covid-19 pandemic, which is considered a dreadful catalyst, opens ripe opportunities for SaaS startups to embark on telemedicine.
Recommended reading: 6 Key SAAS Metrics Every Tech Startup Must Know
#2. Marketing Automation
Regardless of industry and business size, marketing is among the leading success drivers of a company. According to the 2019 research of CBInsights, why startups failed primarily originates from marketing-related issues: poor marketing (14%) and no grasp of customer needs (42%). Little wonder that many of them provided user-unfriendly products and services, which is considered another culprit behind their failure.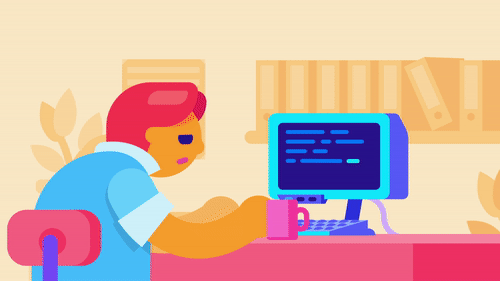 The organization and management of sales and marketing (S&M) activities always play an important role in the daily operation of any given business even amid world turbulence. Therefore, opening a SaaS business in this realm never proves an old-fashioned idea. Developing systems to automate S&M practices such as inbound marketing campaigns at all scales, social media management and so forth will facilitate routine tasks of S&M teams, thoroughly track workflows and measure outcomes.
Accounting for 29.68% of the market share in the marketing automation sphere, Hubspot is a big name in providing assorted programs that monitor different S&M aspects including marketing, sales, content management, and customer service.
#3. Social Media Management
In the Digital 2022 Report jointly produced by We Are Social and Hootsuite, more than half of the world population (3.8 billion) were recorded to use social media. On average, they spent one-third of their online time, particularly 2 hours and 24 minutes, wandering around social networks. Meanwhile, B2B marketers said that 89% of their contents were distributed on social media platforms, a remarkable rise from 60% in 2019. This field is a fertile ground for respective SaaS ideas to thrive.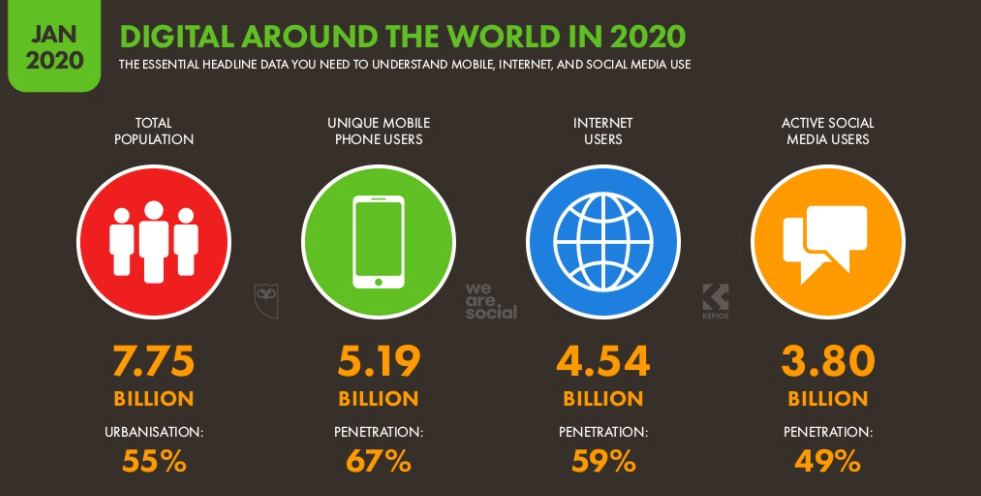 Recommended reading: 8 Steps on How to Create a Social Media Platform
Social media management apps such as ContenCal can automatically analyze and schedule posts to ensure their on-time delivery to the right audience. Meanwhile, other instruments like Mention allow brands and retailers to track how users mention them and their rivals on social networking websites or in the press. Moving forwards, marketers may obtain in-depth public relations insights through user feedback collected from those apps.
Recommended reading: Lifestyle Startup Ideas for 2022
#4. Content Planning
Content marketing – whether text-based or videos – is a salient part of digital marketing. Its success depends on many factors, of which 69% of surveyed B2B companies said that a documented content marketing strategy is an essential indicator.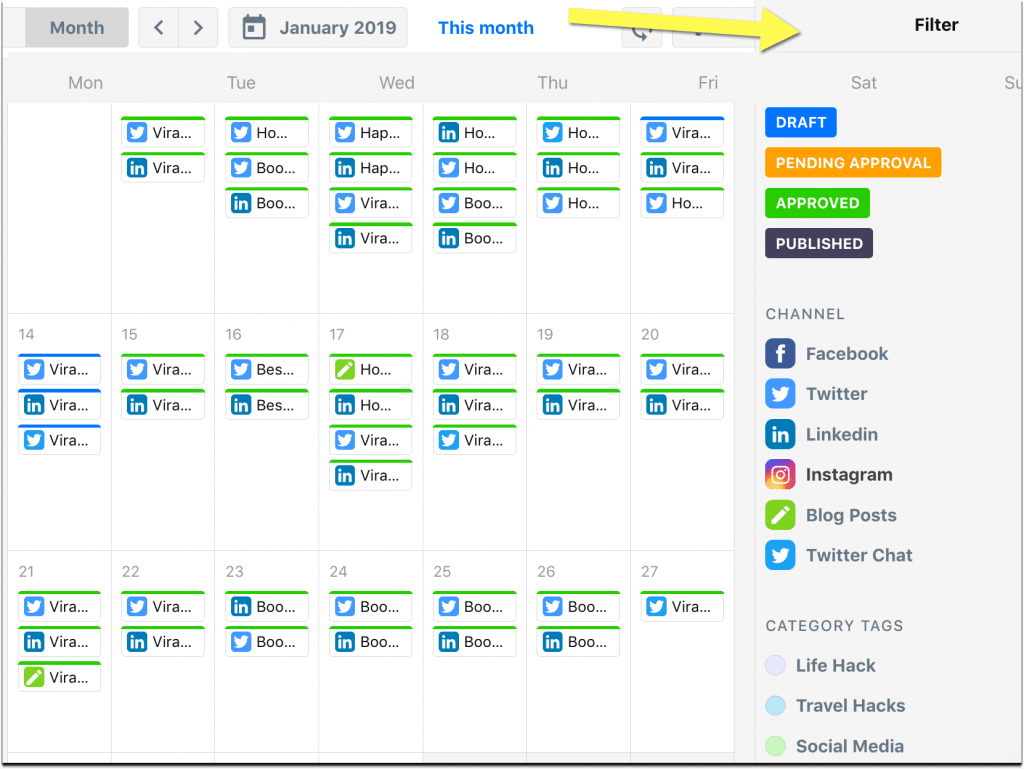 Indeed, apart from building a content calendar, establishing an effective strategy should prioritize. However, content planning often requires much time and effort. So, the employment of specialized software will facilitate content planning, analysis and creation.
Depending on your niches and goals, your prospect apps can offer more solutions that support content optimization and distribution. Using advanced technologies like AI or deep learning, those tools (e.g. Concurred) can help determine trending topics, recommend suitable content, and even compare your content with those of competitors.
Recommended reading: 50 Mobile App Ideas to Earn Big Money [Updated for 2022]
#5. Customer Relationship Management (CRM)
VoterTide, which specializes in social media instruments, shared that its team spent too little interacting with customers and insufficiently collected data from target segments. Understandably, it was the lack of customer relationship management that partially made companies like VoterTide struggle to attract and retain customers. Moreover, the pandemic has profoundly altered customer behavior, which means more and more consumers have gone to digital channels. This development complicates the customer analysis without the assistance of software.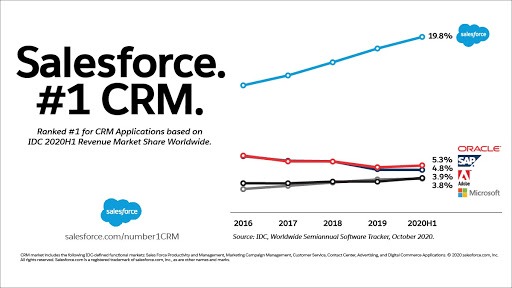 CRM software may compile information from assorted communication channels in one place. These programs can organize and analyze data seamlessly, then understand customer needs better, improving customer experience and boosting sales. Some outstanding players in this industry include Salesforce, Oracle, SAP, Adobe, and Microsoft.
#6. Video Creation and Editing
87% of marketers claimed that video content considerably contributed to their companies' greater return on investment (ROI). Experiencing an impressive growth to 157% in 2020, videos, coupled with blog posts, have augmented online exposure to existing and potential customers. Apart from professionals in the field entailing Adobe or Nvidia, you may see the coming of smaller-scale startups (e.g. VEED) that supply video editing software at reasonable prices for even amateurs yet guarantee good qualities. Inevitably, video rendering and editing is a promising SaaS field you should ponder.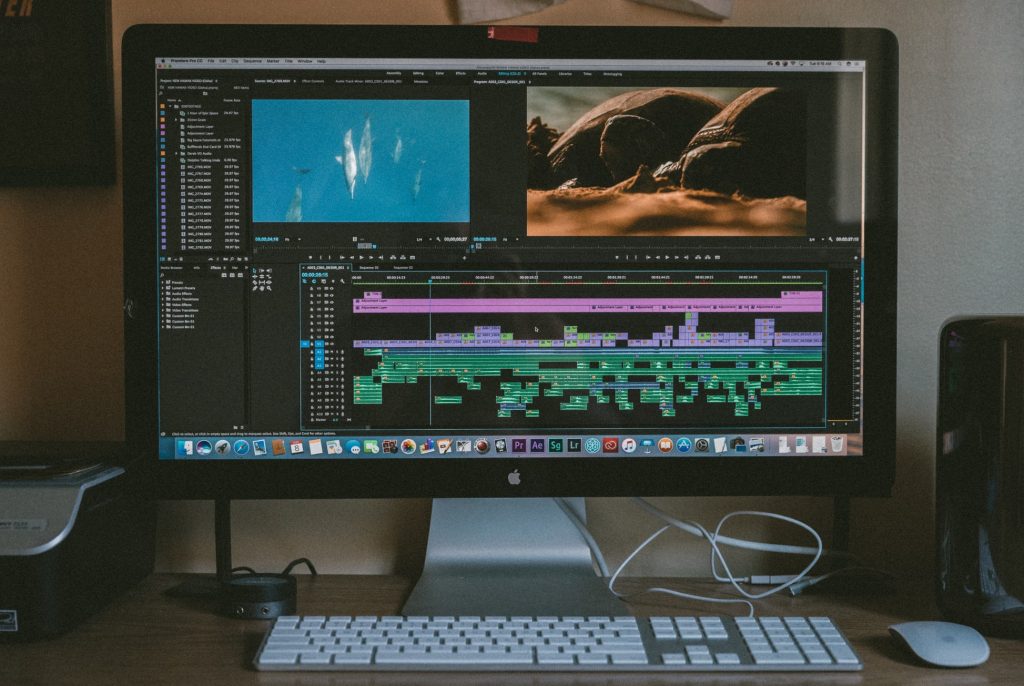 Recommended reading: 24 Web App Ideas that Work for Your Next Project in 2023
#7. Team Communication
An explosion of Zoom in the unanticipated year 2020 serves as a positive signal for the subsequent emergence of team communication tools. When remote work and schooling have become a social standard, it's not challenging to predict the bright prospect of communication technologies that render conversations among professionals or employees more efficient. Besides, such instruments enhance project management and accordingly strengthen productivity.
#8. Virtual Assistant
According to the Grand View Research, the U.S. IVA market size alone is predicted to escalate at a CAGR of 34% from 2016 to 2028. Of which, the chatbot will dominate the market and ensure good-quality interactions with end-users in a wide range of sectors. Like Conversica, a leading SaaS-based intelligent virtual assistant (IVA), other IVAs in the market automatically supports human beings from different departments, especially sales and marketing, to handle contacts, schedule routine tasks, organize resources and measure customer experience.
#9. E-invoicing
MarketsandMarkets™ estimates that the worldwide accounts payable (AP) automation market will value at US$3.1 billion in 2024, an approximate double from US$1.9 billion recorded in 2019. These statistics show the potential of engagement in relevant practices, especially electronic billing.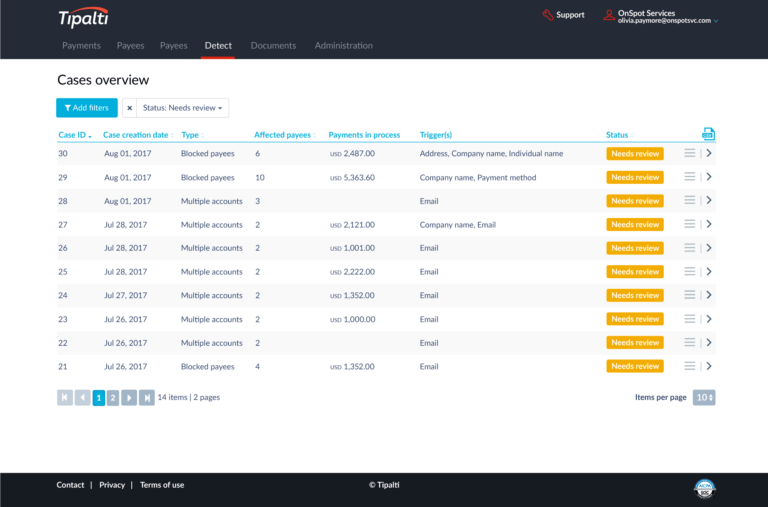 Replacing the in-person approval of invoices, invoice automation will speed up the billing process and diminish unexpected deceits. Further, AP solutions (e.g. Tipalti or Bill.com) improve the transaction accuracy, lighten the daily enormous workload and develop a healthy relationship between B2B companies.
Recommended reading: 24 Web App Ideas that Work for Your Next Project in 2023
#10. Accounting
Another outstanding fintech idea is SaaS-based accounting solutions that automatically handle a pile of accountancy tasks. Such programs as Quickbooks or Sage 50Cloud are designed to manage taxes, payouts, financial reporting, and analysis. They accordingly help businesses gain an intensive insight into their cash flows and track financial data.
Although the long-term influence of Covid-19 is unpredictable, the boom in digitizing business operations and medicine is spectacular. Hence, SaaS ideas in these industries are a good start for new entrepreneurs these days.
If you want to read more about the tech industry, check out the following articles on Designveloper Blog: