If you're intending to outsource app development to Vietnam, this post is for you. Because it is in Asia, it has become one of the most popular places for offshore outsourcing. Vietnam has a lot to offer, whether you need people to work for you or on a project involving IT.
But before we can figure out why Vietnam has become one of the most popular places to outsource app development, we need to look at how app development works right now.
Why Outsource App Development?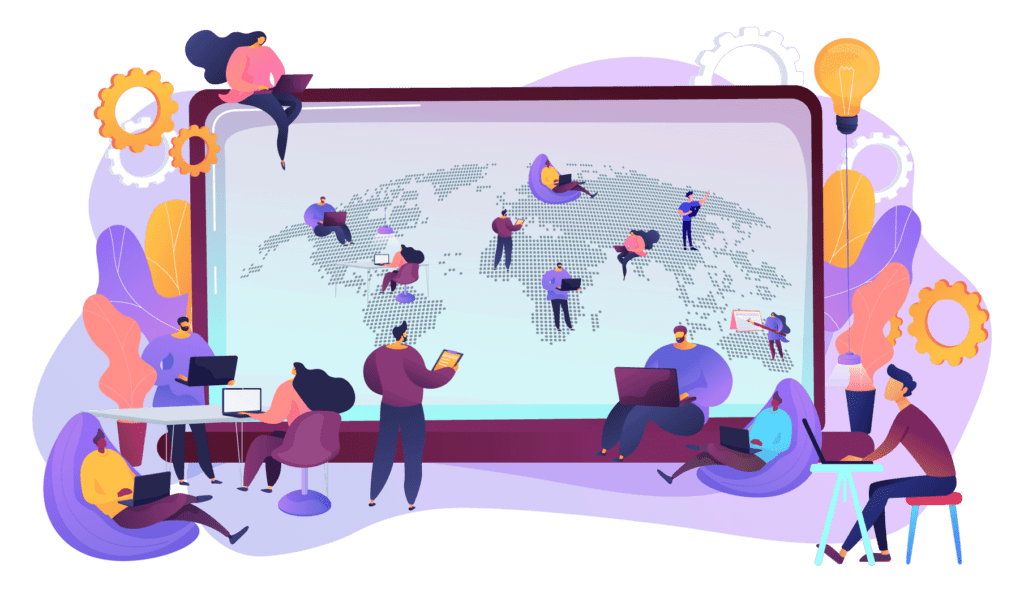 In today's world, where being able to adapt quickly to new situations is essential, many businesses have decided to outsource important parts of their operations. The field, as experts predicted, will continually grow in the years to come.
More specifically, the IT Outsourcing segment will bring in $396.30 billion in revenue in 2022 per predictions. The average spending per employee in the IT Outsourcing segment will reach 114.60 dollars in 2022, while the United States will bring in the most money ($144.80 billion in 2022) compared to other countries worldwide. If you hire someone else to do your app development project, you can improve the overall efficiency of your business.
Many different reasons why a company might decide to outsource app development instead of building its development teams in-house. Some studies have found that one of the main benefits of outsourcing app development is lower app development costs. It has been researched that companies that outsource app development can save an average of $100,000 per year. Let's delve into it further.
5 Reasons Why You Should Outsource App Development
1. Cost Efficiency
In the modern world, this is why companies outsource the development of apps. You will almost always save money if you hire outside your company instead of building your app development team. Whether you work with a software development company or independent app developers, the cost of app development services will never go up.
The amount of money you can save on app development can be a small amount to a lot, depending on where your company is located and where you choose to send the work.
When you look at the market for professional developers in the United States, the average annual salary is about $80,000. If you decide to hire a country in Europe, like Armenia, to make a mobile app, the hourly rate for mobile software development services could be anywhere from $30 to $40.
Recommended reading: How Much Does It Cost to Make an App for Your Business?
2. More Business Focus
Even though you may have to keep spending time on it and keep an eye on it, outsourcing is much less work than learning to code or hiring someone to do the job. This will free up your time, letting you focus on other high-value tasks.
After choosing an app development company and working out how to talk to them, the only thing left to do is give feedback on time. An app development outsourcing provider will come with a specialized project manager who will take care of all the tasks. They give you up-to-date information when you need it to stay on track and get feedback when you need it.
3. Larger Talent Pool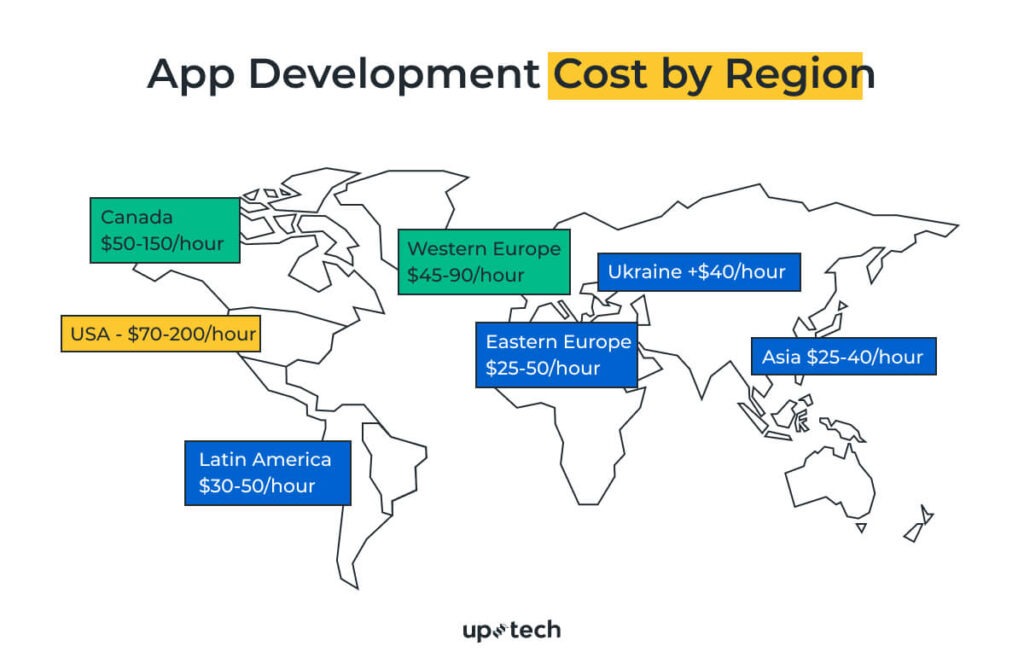 When making an app for your business, you need to have the right level of knowledge. Also, your company can only grow if its people keep getting better at what they do. If this is the case, you may want to work with developers who are far away. What should you do if you live where it's hard to get talented people to work for you?
Some projects may need the help of people with exceptional skills, like those who build AI or AR. When you outsource app development, it won't be hard for you to find and hire subject matter experts in the industry you're interested in. When you outsource app development, you don't have to work in a specific place or time, your project will be done by remote working type. You can find a qualified person from anywhere to help you with your project.
4. Quicker Development Process
Time rules the world, and even a couple of days can make a huge difference for a new digital product. Therefore, it's crucial to launch a new product on the market as soon as possible and within a certain deadline. Your mobile app development process will be taken care of by Angency.
When you outsource app development, your partner carefully estimates the project and timeline and then uses this information to allocate the required resources to stick to the set deadlines. As a result, you can move from an app idea to a ready product much faster.
5. Security
Another significant benefit of outsourcing development is better security than a development team in-house. Professional companies have systems to ensure that your new application works following all local laws and privacy rules. Development organizations use GitLab to store source code in a safe place. Confluence and Google Driver, on the other hand, are used to document projects.
If you sign a non-disclosure agreement or NDA, you can ensure protection for both your user data and idea.
Recommended reading: What Is App Security and How to Make It Right?
The Case for Outsourcing App Development in Vietnam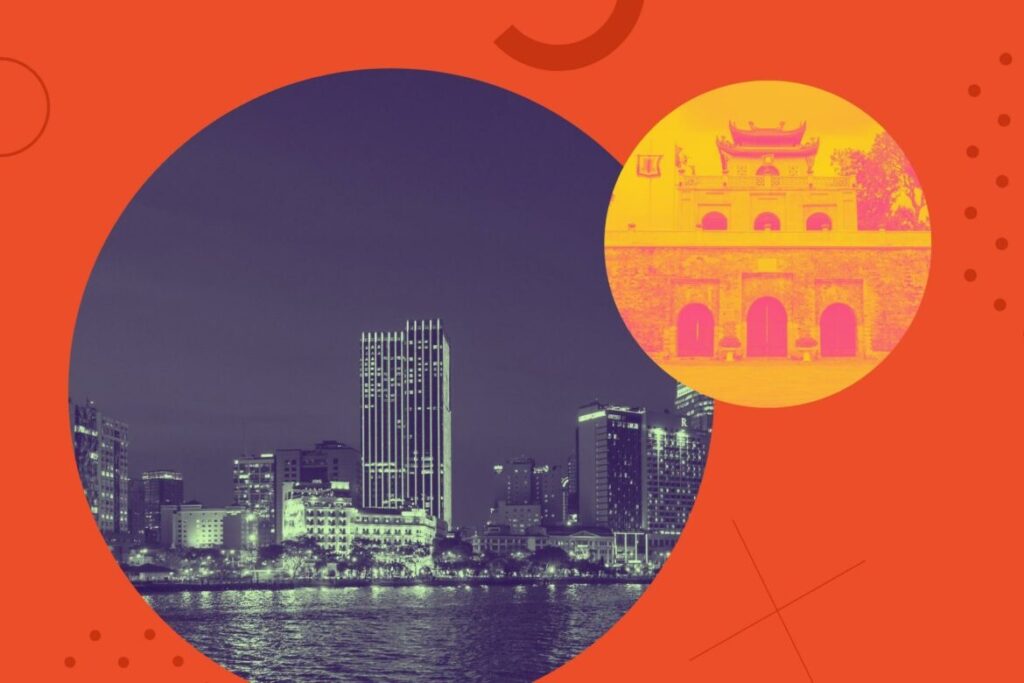 Eastern Europe, China, and India seem to be the most popular places for offshore software development services and IT solutions. Still, Vietnam is slowly becoming a significant player in this field. People know the country for its surprisingly low labor and software development costs, which are about 90% lower than in the United States. Vietnam has many people who are highly educated and skilled in software development, and the country's wages are on par with those of other countries. The government of Vietnam also supports the growth of technology and is always happy to see opportunities for international investment.
Many of the biggest tech companies globally, like Microsoft, IBM, and others, have hired Vietnamese service providers to work on their projects. One particular example, Designveloper is working on LuminPDF, a PDF file storage and integration service with a scope of millions of users worldwide.
Now, let us go into some numbers.
1. Vietnam Has Amazing Numbers For Growth
With an annual economic growth rate of 5.5%, Vietnam is thought to be one of the few Asian countries that might be able to beat China and India. This is because Vietnam's economy is growing. In fact, it is one of the top 10 countries globally when it comes to exporting software. It's software industry brings in $5 billion by itself. The country is becoming known as a formidable outsourcing powerhouse and is a rising star among the booming economies of Asia.
But 20 years ago, there weren't many high-tech businesses in Vietnam. Now, there are more than 50,000 businesses in the information technology sector. The Vietnamese cities of Hanoi, Ho Chi Minh City, and Da Nang are well-known for their active start-up scenes. These cities have made a thriving information technology ecosystem with good infrastructure and many renowned educational institutions. Schools in the area that focus on technology train about 40,000 highly skilled IT workers every year.
People who work in information technology can get help from the government in the form of money and legal protections. Businesses in IT may be able to get a tax break for a period of up to four years. They might also be eligible for a tax cut for nine years.
Vietnam is where it is because it has steady growth, a large talent pool, various incentives, and a lot of money going into education. The country is now ranked 25th on the Global Innovation Country Index made by Tholons. Also, both Hanoi and Ho Chi Minh City are in the top 100 list of "Super Cities," with Hanoi at number 50 and Ho Chi Minh City at number 58, respectively.
Recommended reading: Top 18 Web Development Companies in Vietnam
5 Advantages You Have As You Outsource App Development To Vietnam
1. Low Costs
The number five spot on MarketsInsider's list of the "Best countries to outsource to in the World in 2019" goes to Vietnam. In Vietnam, labor cost is 90% less than in the United States. This means that there is more money available for growth.
Compared to workers in many other countries, especially those in Southeast Asia, the average wage in Vietnam is low. As a direct result, several companies have moved their manufacturing to Vietnam.
A 2019 study found that the cost of labor in Vietnam is slightly higher than in India but only about half as high as in China.
The following table shows how much different programmers charge per hour in the year 2019:
Vietnam $25-$35
India $28-$42
China $37-$60
Across the world regions, the rates are:
USA $132-$140
Europe $35-$56
Latin America $30-$52
Asia $24-$35
2. Strong Labor Force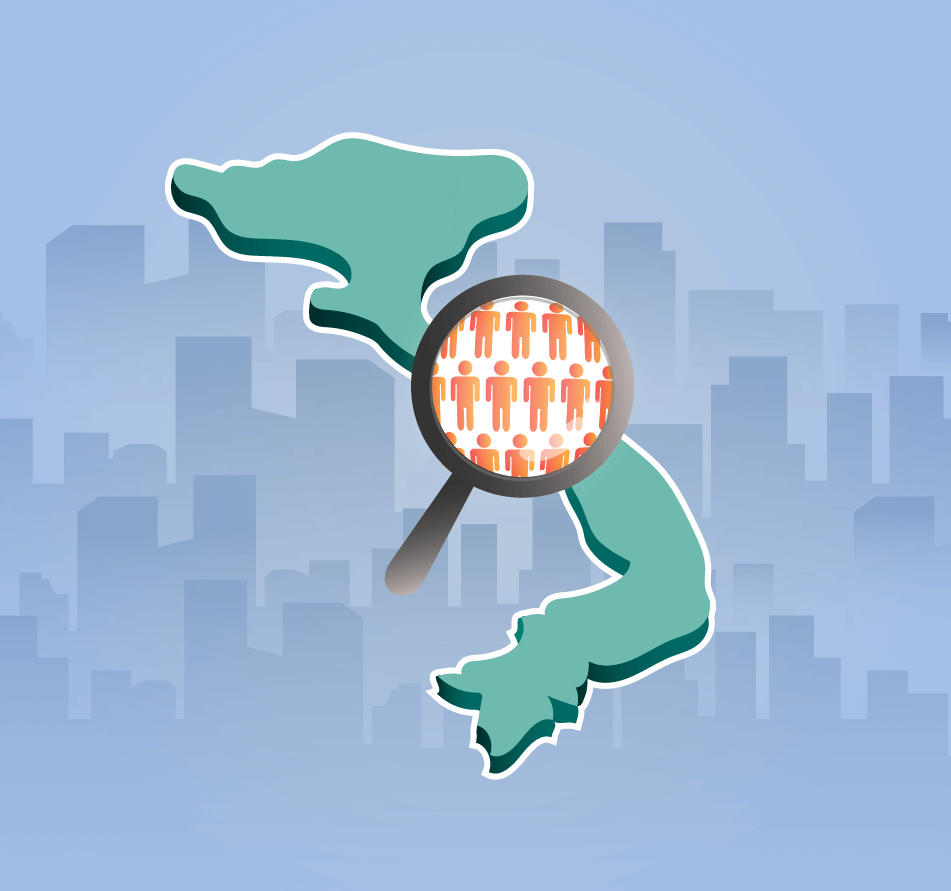 Vietnam is a great place to outsource app development because its people are highly knowledgeable about science and technology. Around 96 percent of people in the country can read and write, and 80 percent of college and university graduates have degrees in the sciences (Vietnam Economic Times). The Vietnamese government knows and understands how important education and training are, and it gives money to help with these things.
Compared to most other countries that do outsourcing, there are also a lot fewer people leaving their jobs and a lot more people staying in the same position. When it comes to information technology, Vietnam's businesses have a turnover rate of less than 5 percent, which is much lower than many other countries, like India, where it can be 10 percent or even higher. Ho Chi Minh is in the top 50 outsourcing cities globally because it has a "meager attrition rate" and a "strong labor pool." These are two of the main reasons the city is on the list. Both of these things helped the city get on the list.
Recommended reading: Why Should You Develop Mobile Applications in Vietnam?
3. Economic Stability
In the six years before 2005, Vietnam's gross domestic product grew by 7.4% per year, according to the CEIC. This shows that the economy of Vietnam is strong and growing quickly. A New York Times article from October 25, 2006, called "Vietnam's Booming Economic Is Ready for the World Stage," says that this GDP growth rate is the second-fastest in Asia. Foreign direct investment (FDI) in 2005 was close to $5 billion US dollars, which is good when you consider FDI in other countries where outsourcing jobs are typical.
4. English Proficiency
People from Vietnam find it easy to learn English as a second language because they use the Latin alphabet. Most schools in Vietnam are now required to teach English, and most of their students have reached CEFR level B1. This can be tested and proven as you outsource app development to Vietnam's leading software companies, such as Designveloper.
5. Digital Economy & Infrastructure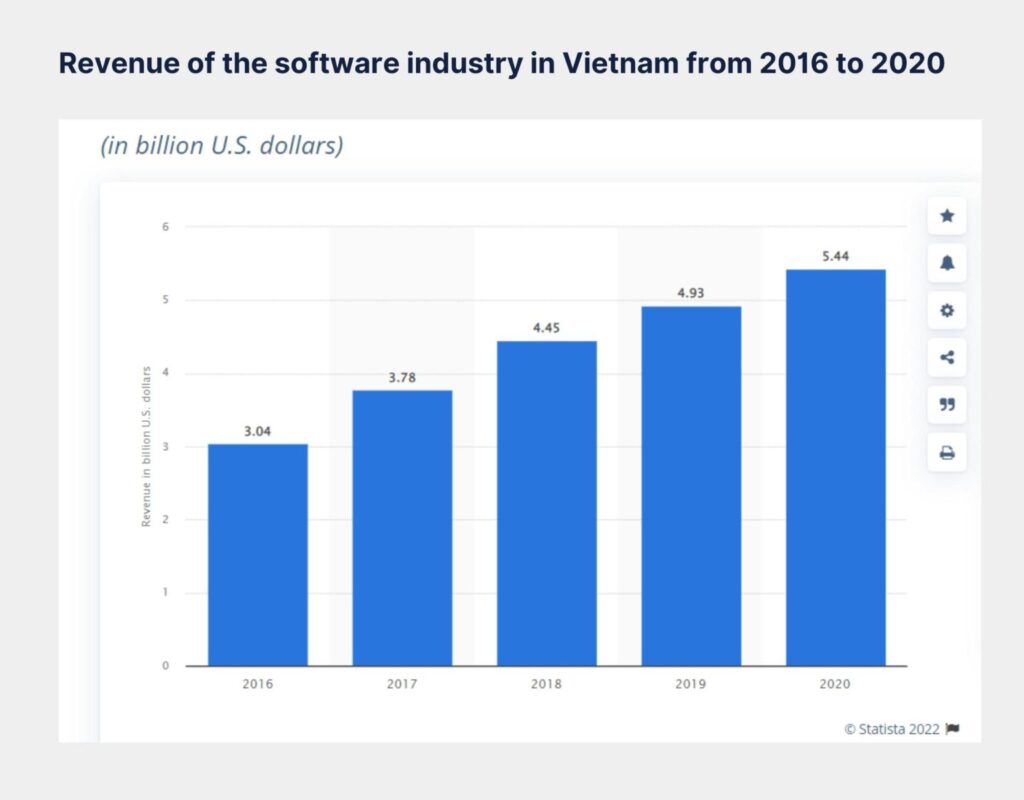 Vietnam is getting more and more advanced in its use of technology very quickly. Even though its digital infrastructure isn't as progressive as some of its neighbors, this country is Southeast Asia's third-largest e-commerce market. Vietnam has been the third-ranked country in terms of the value of its high-tech exports in the same area for the past five years. The country's goal for the digital economy is for it to be worth 33 billion dollars by 2025. Also, the government runs many programs to make it easier for people to start new businesses and come up with new ideas.
Vietnam's digital infrastructure is fundamental in terms of how data can be sent and stored. As part of its push toward digitalization, the government is trying to get 5G services up and running by 2021. In making Vietnam more digital, one of the goals set by the government is to protect intellectual property.
Conclusion
Vietnam has a strong economy, a stable government, and a growing number of skilled and well-educated young people. Vietnam's software companies can offer experienced programmers for developing mobile apps, websites, and IoT. Many companies also have a lot of experience with business intelligence, big data, QA, and software testing. If you're looking for a qualified team of experts to outsource app development in Vietnam, Designveloper is an excellent place to start, with a lot of resources and experience to guarantee your project's success.