The outbreak of the Covid-19 pandemic in 2020 has made remote working more preferred than ever. The recent research of AND CO also proves the growing popularity of this working style: 55% of respondents choose to work at home and 28% work both remotely and on-site. Accordingly, the most prevalent work-from-home jobs are related to creative and design work.
In another survey of Stack Overflow with 64,000 developers, 53% of them said that they prioritized remote options when looking for a new job.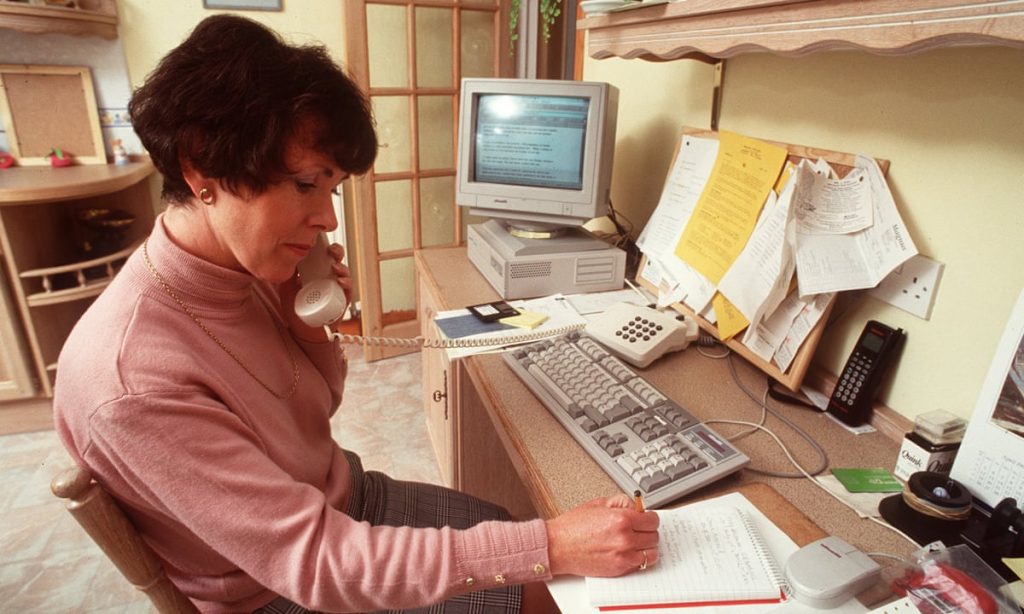 Indeed, remote working sounds appealing as it provides employees freedom and flexibility to work and live a nomad life. Besides, 66% of respondents surveyed by Flexjob disclosed that they performed better when working outside an office. However, is it always true?
The 10 Best Tips to Work From Home More Productive
To programmers, working from home seems easy as long as they have a powerful computer and fast wireless connection. Yet it is also a two-edged sword. To be more productive, remote developers should follow some tips as follows:
1. Establish a consistent plan
When it comes to a consistent plan, Norbert Bartos – a software engineer – shared that he scheduled like a nine-five job. What time developers wake up, start their work, have lunch or take breaks helps to gradually form a good working habit. In addition, it helps them focus on their work.
Scheduling daily tasks will enable programmers to measure their progress and manage their time effectively. 33% of respondents in the AND CO survey regarded the biggest challenge of remote working as the inability to "shut down". They also tend to overwork, which will significantly affect their performance and other chores.
Tre' Seymour, a senior software engineer for Apple Classrooms of Tomorrow (ACOT), highly recommends using Pomodoro and Trello for better task management. Also, JIRA and Asana are well known by remote workers.
Even Saeed Gatson, an Oregon-based software developer, suggests using a physical copy of To-do lists. Organizing tasks weekly or monthly also helps prevent him from procrastinating and to work more productively.
2. Create a productive working environment
18% of employees answered AND CO that their home office and coworking space had too many distractions. In addition, they also found it difficult to work from home. Other developers also have the same point. Hence they suggest investing in at-home working space properly.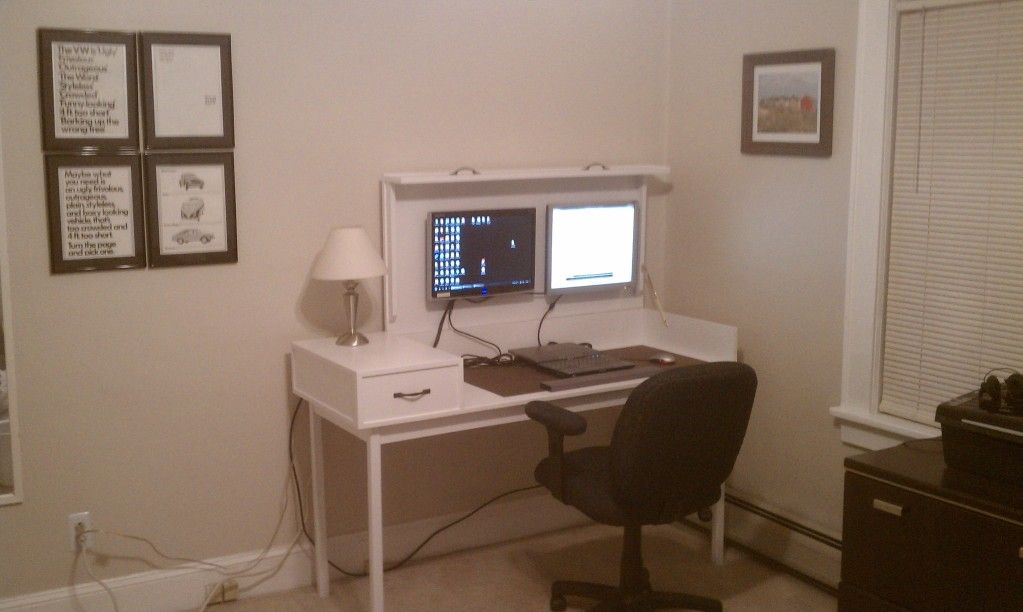 A dedicated working environment is often well organized as follows:
workspace is placed in the quieter corner of a house unless developers prefer some background noise during working time;
windows are open to let natural light come in;
office supplies, documents, and technological devices are neatly put on a correctly fitted desk;
a chair with a slightly reclined posture is recommended, giving workers comfort, but a too comfortable chair and desk can make them feel lazy;
a room should not have clutters but have a moderate temperature, and should be without noise, air pollution, and bad smell.
more importantly, that space should not be accessible to everyone who can annoy and distract workers.
3. Prepare a pair of high-quality headphones
Telecommuting requires developers to be well-equipped with a reliable pair of headphones. They are for making phone calls, conducting video conferencing, playing music, and possibly blocking all background noise such as children screaming, neighbor quarreling, construction, or traffic noise.
In addition, as remote developers occasionally wear them all the time, a poor-quality pair can give them discomfort. It can even damage their hearing ability in the long run. Some best headphones include Bose Noise Cancelling Headphones 700, AirPods Pro, Sony WH-1000XM4, and Jabra Evolve2 85 UC.
4. Have a fast, yet affordable Internet connection
Software engineers work mostly on their computers, no matter whether they sync codes with a remote or cloud-based repository, or attend meetings with development teams. So many often have a fear of telecommuting due to slower Internet access speed than in offices.
Furthermore, an unreliable wireless connection can hold their progress in check and in the worst case, make your data lost. So having a backup method is essential for you when going online.
5. Install an app to block out distracting websites
Many companies often use physical appliances or virtual solutions installed on computers of employees in offices to prevent their access to distracting websites such as Facebook or Youtube. However, a wireless connection at home is unfettered, so avoiding distractions from those websites is quite challenging for remote developers.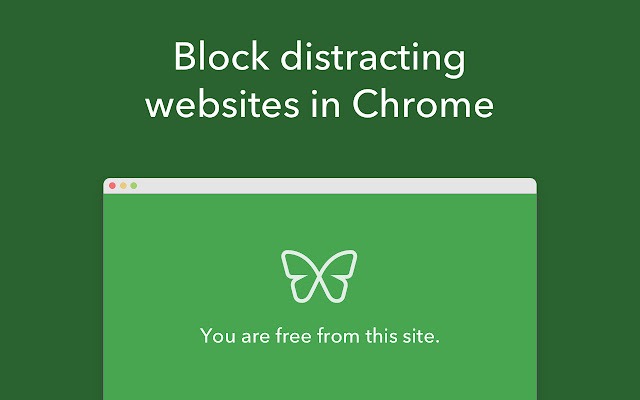 That is why they should use self-control apps such as Self-Control, StayFocusd, or Freedom. They can allow them not to use such distracting websites at a certain time. Those apps will let time-wasting sites interrupt your work and consequently boost productivity.
6. Buy a standing desk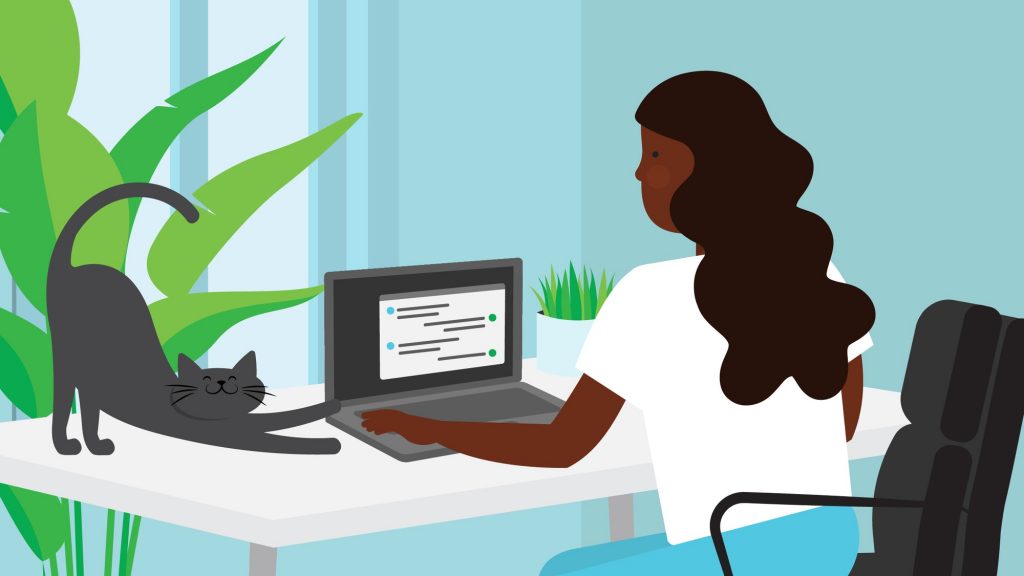 You shouldn't sit or stand in front of screens all day. This act can be a detriment to the health conditions of developers later, which indirectly affects their working outcomes. A standing desk is quite popular for those reading, writing, and drawing. Users of this desk can either stand up or sit on a high stool.
It is better for developers to have a desk with two sitting and standing functions. Autonomous SmartDesk is a typical example.
7. Equip basic office supplies
This is seemingly redundant advice as many developers forget to do that. Saeed Gatson used to take this tip for granted when he worked in an office.
Important as headphones, basic office supplies such as papers, pens or pencils, staplers, or a printer will save remote workers a lot of time. They definitely do not prefer rushing to find those items right in the middle of meetings or conversations with clients.
8. Keep connected with colleagues
Many developers feel less productive and unhappy when working alone at home and without a manager looking over them. Besides, they think that meetings are inefficient in the absence of in-person communications. Indeed, engineers now are not only working with codes and computers, but they also have to always interact with others to share new ideas and improve workflow.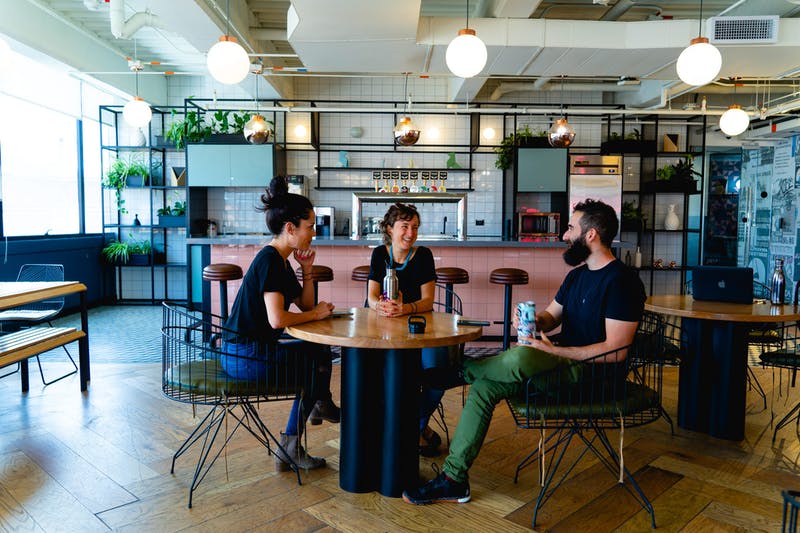 For effective accountability and higher productivity, developers should maintain conversations with their co-workers via plenty of video chat tools such as Skype, Google Hangouts or Zoom.
The AND CO survey also concludes that respondents consider the most essential tools they use to communicate with other team members as real-time communication tools (e.g. Slack or Workplace by Facebook) and voice services for conferences.
9. Take breaks outside
Tim Lavers, a senior software engineer at KPMG Australia, advises developers to leave the house if they want to take a break.
Staying close to the desk only makes them always think of projects, which consequently places them under intense pressure. Therefore, changing the environment will help recharge their battery before they attend a new working session. Brian Petro, an Angular React expert with 10 years experience of in remote working, suggests walking for 10 to 20 minutes. Also, developers can take part in other outdoor activities such as gardening or playing favorite sports, as long as they feel pleasant and motivated.
10. Always be self-disciplined
Last but not least, distant working requires developers to be very strict with themselves if they want projects to go right. The lack of discipline can be attributed to many factors, typically too many temptations around them such as good cookies from their wives or their children wheedling them into sports. So similarly to doing freelance, remote workers need to be self-disciplined.
Software engineering is one of the most preferred work-from-home jobs. However, telecommuting is a two-edged sword. It gives software engineers freedom and flexibility, yet also poses them with potential threats which can reduce their productivity and considerably impact whole projects. Therefore, working effectively or not depends much on the attitudes and strategies of distant employees.