In the past decade, app development has become one of the most profitable industries in the world. In fact, it's expected to grow even more as time goes on. The current app industry is valued at $200 billion USD and is growing by 20% each year. With an increase in demand and the sheer number of companies pushing out apps, finding a reputable company to work with can be difficult.
Whether you have been thinking about creating an app, already have one on the market, or just want to find out more information on what it takes to get started with an iOS app development project, this is the article for you. In addition to identifying some of the most important qualities of a good iOS app development company in Vietnam, we list our top 10 choices for your consideration.
Why Do You Need an iOS App Development Company?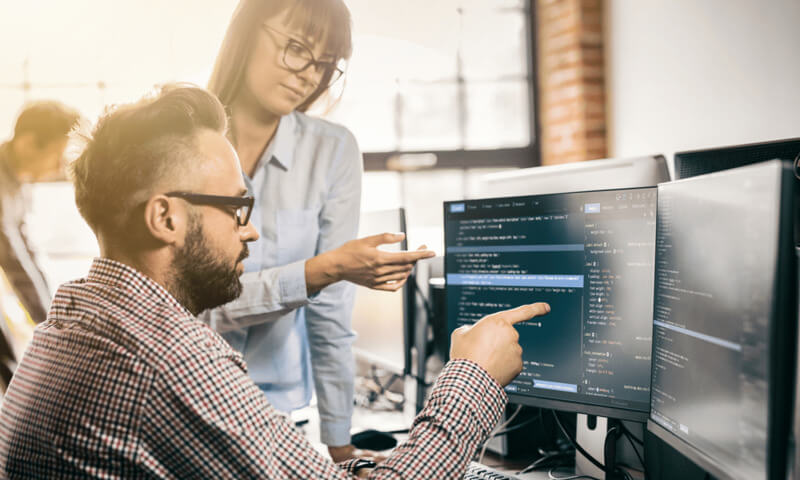 It is possible to make your own app, but it requires a lot of know-how and technical knowledge. Therefore, it is not a good idea to try to create an IOS app on your own – you need the expertise of a team of experts.
Before you start looking for potential candidates, you should ask yourself some questions.
What do you want from your iOS app development company in Vietnam?
Do they have experience working with an iOS platform?
Do they have any testimonials or reviews?
What prices are they charging?
And more importantly, what will be their process for developing your app?
It is important that the company understands how the app will work and has a plan for completing the project. It can be difficult to complete a project without a clear plan – many developers will get lost in the details and spend too much time focusing on one aspect of the app while neglecting others. You need someone who understands all aspects of the app and how they relate to each other.
You also need to find out about their credentials and check if they have been involved in any big-name projects before.
What Makes a Good App Development Company?
The first thing you want to look for in an iOS app development company is experience. You accordingly want to ensure that they have a proven track record of success with different companies.
It is also important to note that some app developers work with businesses just starting out, while others are more focused on helping established brands grow. Some companies specialize in certain types of apps, like games or dating apps, while others do it all. The key here is finding the best company for your needs.
The next thing to consider is the size of the company. If you are unsure of how big your app will be, you may want to go smaller because they can be nimbler and more flexible than large firms. Bigger firms, on the other hand, tend to offer more resources and more specialized expertise across a wider range of projects.
You should also consider what makes their services unique before choosing an iOS app development company in Vietnam. Do they offer outsourced assistance? Is there someone who works exclusively with marketing campaigns? Or do they provide support with advertising campaigns? There are so many options available now, so it's worth exploring what each developer has to offer before settling on one provider for your business or personal projects.
Recommended reading: 8 Tips On How To Choose a Mobile App Development Company
Identify the Most Important Qualities of a Good iOS App Development Company
There are a few key qualities to look for when trying to find a good iOS app development company in Vietnam.
Firstly
You need to consider their level of experience. You want a company that has been in business for at least two years because it will have the necessary skills and knowledge to handle your project.
After that
You want to look at the customer reviews and feedback on any given company. If they have an extensive amount of positive reviews, this shows that other customers were satisfied with their service and you will likely be too.
The third quality
Is how well they communicate during the mobile app development process. You want a company that will keep you up-to-date on what is happening by sending you progress reports and answering your questions promptly so you feel comfortable and informed about the process.
Lastly
It's important to see what kind of technology they use for their projects. Whether it's React Native or Cross-platform, you want to make sure that all developers are using industry-standard programs because this ensures consistency across different projects and guarantees good results every time. So here we go, the top 10 iOS app development companies will be in the next section.
Top iOS App Development Companies in Vietnam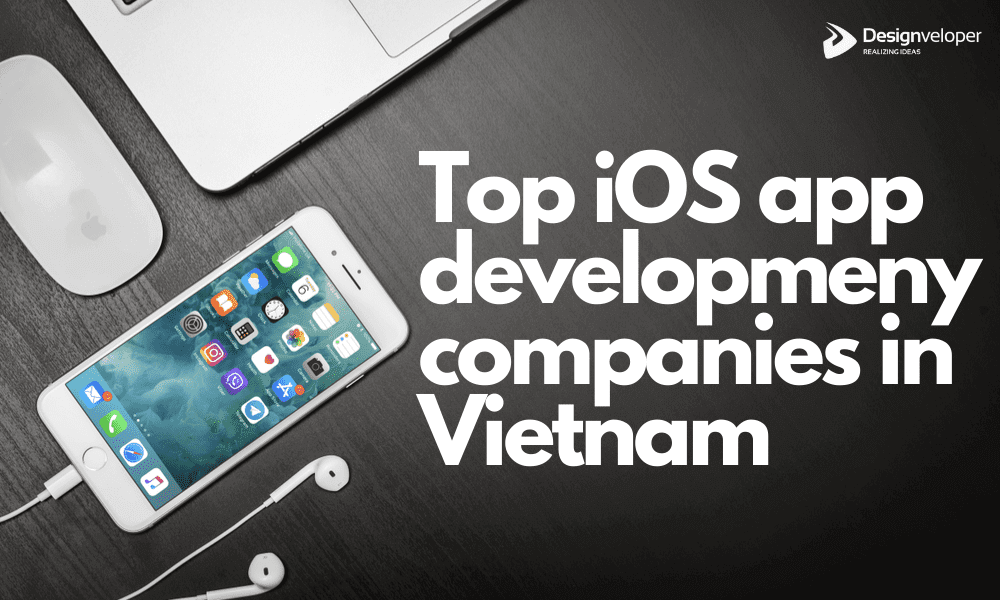 1. Designveloper
Like others, Designveloper is one of the best iOS app development companies in Vietnam. This company has a team of dedicated and talented professionals who are great at what they do. Their products have been developed to help people make their lives easier, better, and more enjoyable.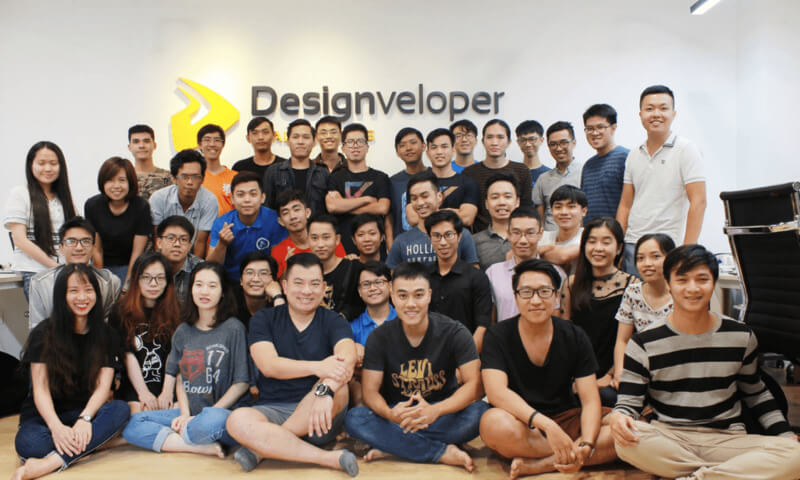 This company offers high-quality services that are guaranteed to work for your project. You can be confident that Designveloper will meet all of your expectations when it comes to getting your app or games off the ground.
They offer a variety of services, including:
iOS app development
Design, UX/UI design, and prototyping
Web app design and development
AI & Chatbot
Brand Identity Design

Designveloper is an expert in developing apps for business purposes. They understand how important keeping up with technological changes can be, which means they know how to create an app that will last. They also provide excellent custom solutions if you don't see something listed on their website, so you can rest assured that they'll work with you on whatever you need them to do.
Designveloper also is the prime partner of Meteor, which is well-known as the best javascript framework for developing fully customized real-time, single-page, and responsive apps. You can check them out at the top of the Meteor partners page.
If you are in search of a company that does iOS app development, we would be more than happy to work with you. We have successfully completed many projects for years such as LuminPDF, Swell and Switchboard, and Walrus Education among other successes. You can tell us your idea and we will create it into reality.
Rate on Clutch*: 4.9 stars
2. InApps Technology
InApps Technology is a professional iOS app development company in Vietnam. With the most experienced and talented team of professionals, they have created several successful iOS apps for both personal and commercial use. They are also the only company with a 100% satisfaction guarantee for our customers. In addition to building custom apps for clients, they offer to consult services to build your own iOS app. InApps Technology prides itself on providing outstanding customer service and meeting deadlines by communicating effectively with clients.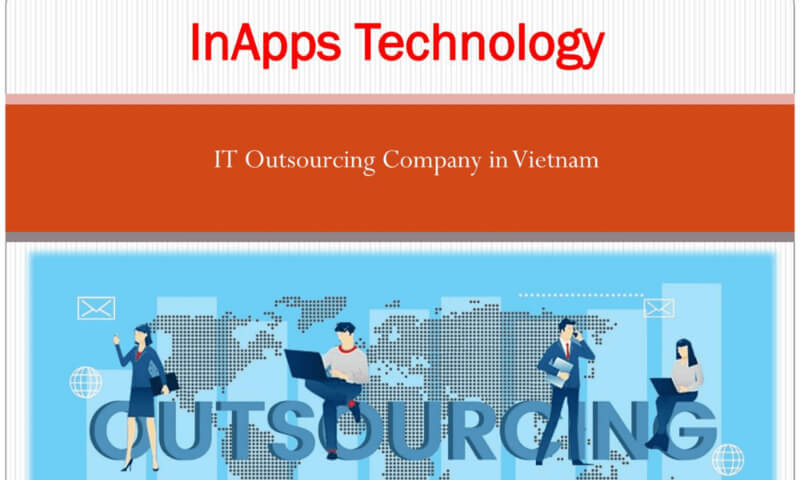 Rate on Clutch*: 4.8 stars
3. FABA Technology
Faba Technology is a professional iOS app development company in Vietnam that has been around for over five years. They were also the first company to begin offering services on the App Store, and provide a range of apps to meet all your needs.
Their apps are developed by a team of seasoned developers who have experience building games, mobile apps, and web apps. All of their projects are completed to the highest quality possible with an emphasis on user experience. They are available 24/7 and always offer convenient payment options so you can work with them anytime.
Rate on Clutch*: 4.8 stars
4. Adamo Software
Adamo Software is an IOS app development company in Vietnam that offers quality app development services. In particular, they provide a wide range of apps for personal and professional use.
Some of their most popular apps include "DishDash," "eBabyCare" and "Splzy." Their apps are available on both the App Store and Google Play.
When you're looking for a company to develop your next iOS app, look no further than Adamo Software. They are one of the top 10 choices for your consideration.
Rate on Clutch*: 4.9 star
5. Tesuji
Tesuji is a leading iOS app development company in Vietnam. They have been creating top-notch apps and games since 2012, and have already had many successful projects under their belt. In fact, Tesuji is one of the most popular mobile app development companies in Vietnam.
This company knows how to make great apps, whether you are looking for an app that helps you to make money online or just want to learn about what it takes to create an app. Besides being able to develop effective apps for your business, Tesuji will also provide the best quality services at an affordable price.
Rate on Clutch*: 4.6 stars
6. Groove Technology
Groove Technology is providing cutting-edge software development services through a unique, integrated resource model that helps intelligent businesses maximize opportunities, ensure staff wellbeing and increase profits. The company also exists to help your business meet every challenge and opportunity head-on with a scalable systems approach. What's more? Your business will constantly change like no other!
Rate on Clutch*: 5.0 stars
7. JANETO
JANETO is a software company that particularly focuses on web and mobile development. Above all, they are capable of helping you understand what your idea needs to become, taking it from the blueprint to reality. With the extensive capabilities and top-quality resources, they streamline all the project requirements into easily digestible chunks for an enjoyable experience at every step of the process! A key focus is a dialogue between our clients so that they can work alongside us in realizing their vision by providing feedback along the way.
Knowledgeable team of app developers.
Focus on quality, not quantity.
Capability to perform high-quality work quickly and efficiently.
Timely execution of the project.
Outstanding customer service.
Rate on Clutch*: 4.5 stars
8. PowerGate Software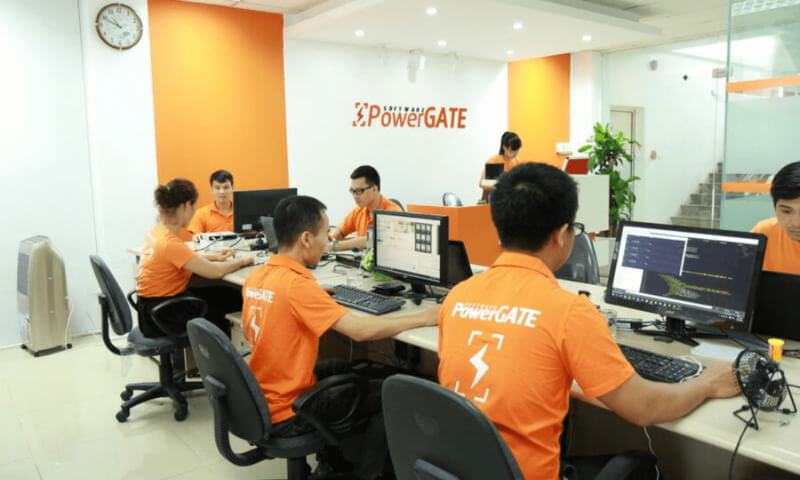 The most trusted app development company in Vietnam is PowerGate Software. With a team of experienced developers, they focus on designing and developing unique apps that provide amazing user experiences.
For over a decade, PowerGate has been consistently producing successful apps for all different types of businesses. They offer both custom and ready-to-use software solutions for all your needs, from mobile apps to websites.
PowerGate also offers training courses for any level of expertise. They can even meet you at your office to walk through the installation process and work with you on learning how to use their software efficiently.
If you're looking for an IOS app development company in Vietnam, look no further than PowerGate Software.
Rate on Clutch*: 5.0 stars
9. Savvycom Software
Savvycom Software is a company that specializes in iOS app development for both individuals and businesses. They provide state-of-the-art technology with professional team members who are committed to customer satisfaction.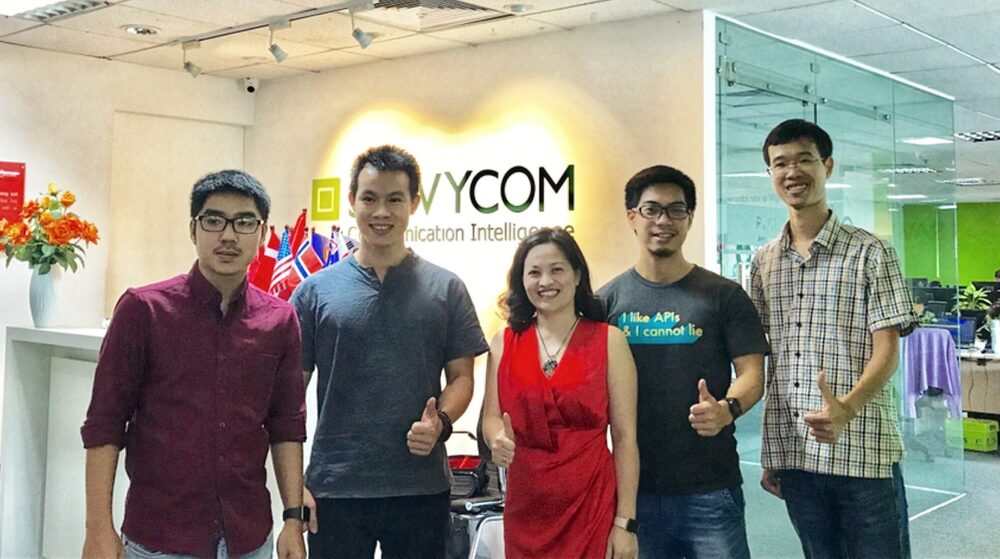 In particular, they offer full-stack service of Web, Cloud & Mobile App Development, IT Outsourcing, DevOps, and IT Maintenance Services.
Rate on Clutch*: 4.9 stars
10. CO-WELL ASIA
The final candidate in this list is CO-WELL ASIA. This leading IOS app development company has created apps for over 10 years. They are reliable, efficient, and seriously know the job. CO-WELL ASIA particularly has experience developing everything from banking apps to social media apps; this means you get the best of the best when it comes to your money! In fact, their client's list includes some of the biggest names in the business including Heineken, Aeon, and Idom INC.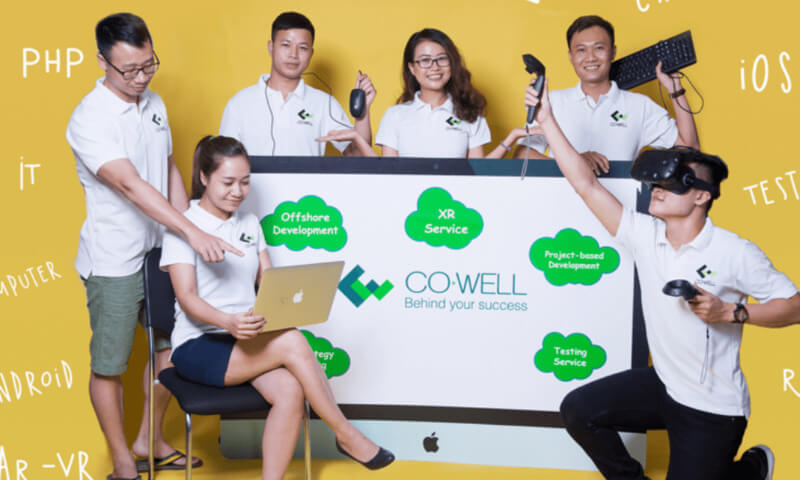 While CO-WELL ASIA does a lot of work in Asia (Vietnam included), they also have offices in Japan. This allows them to be easily accessible no matter where you are located.
So if you're looking for an iOS app development company that is going to give you stellar results while giving you a break on the price, then CO-WELL ASIA should be at the top of your list!
Wrap Up
From apps that help you to make a living, to those that aid in your daily life, there are so many great apps for both personal and professional use. But choosing the right iOS app development company is difficult. The Vietnamese market for IOS app development is growing rapidly, with large companies from all over the world coming in to see what Vietnam has to offer. This article will help you find the perfect company for your needs and provide you with top-notch service that is second to none.