The development of a mobile application alongside your main product and service could ever extend your company's values. Yes, you are right that you might not need to develop a mobile application to sell a product to your customer.
Yet, you cannot deny the growing list of benefits that mobile development will ultimately enrich the breadth and depth of your service. The mobile screen is the closest thing you could approach your client in a natural sense since it has become a new irreplaceable accessory.
Better connection with clientele, building a stronger brand, and standing out in your area are among those ever-growing benefits that mobile development can add an extra layer of value to your service. Mobile development in Vietnam and other countries in Asia would definitely give you reasonable doubt, which will be further discussed in this post.
Huge Mobile Application Population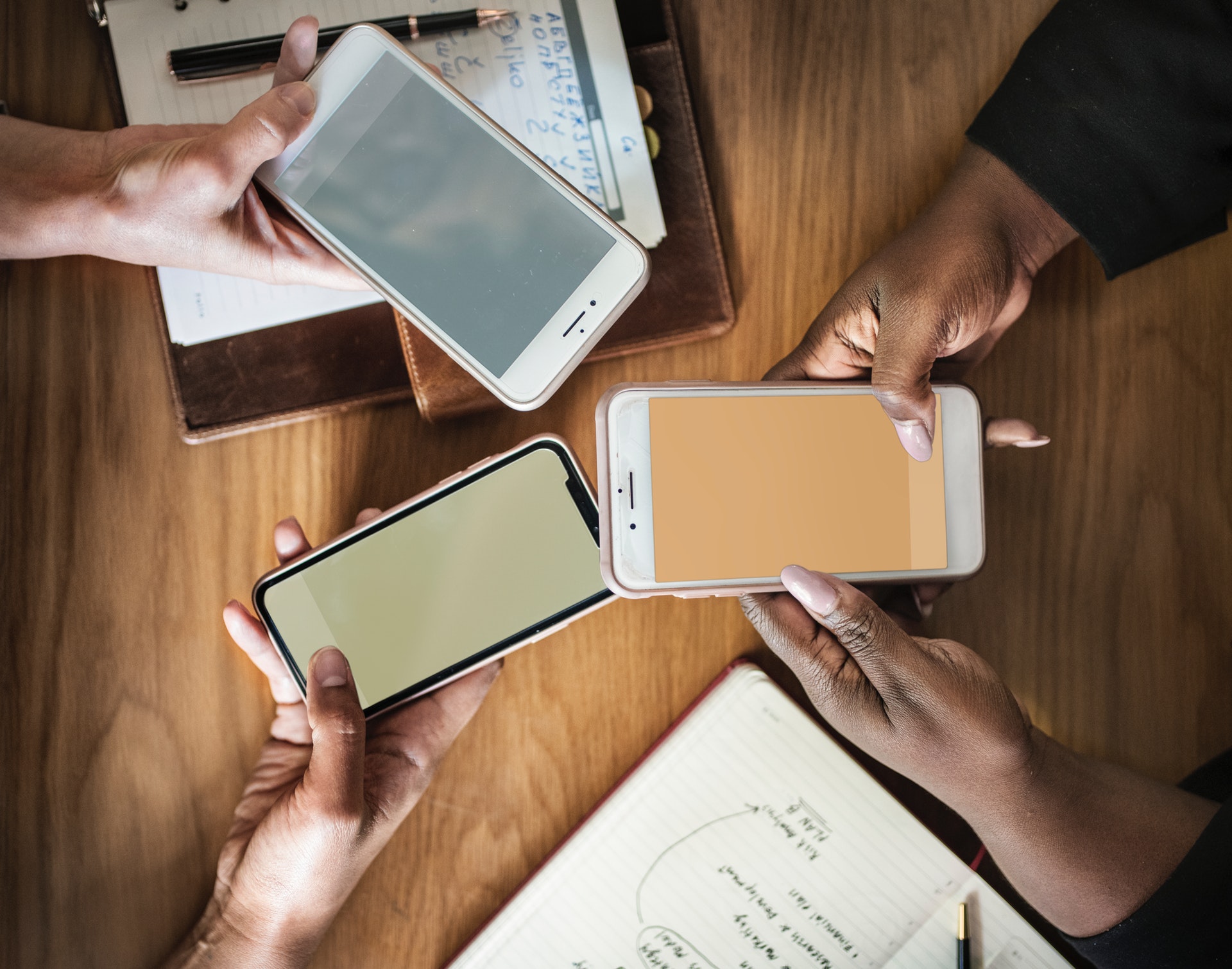 Vietnam is among the few countries within the Asia-Pacific region that owned huge potential for mobile development due to the upward-sloping trend of smartphone usage instead of personal computers and laptops. Vietnam's young and eager market prospects for mobile development included software development, rising investment in internet infrastructure, and disruptive technology. According to statistics published by the International Trade Administration (ITA), Vietnam's governmental authority set the target of turning the country into an information communication technology (ICT) powerhouse by the end of 2020. In early 2017, Economist Intelligence Unit (EIU) forecast that Vietnam's ICT sector would grow to $13.4 billion by 2018 with a whopping demand for ICT products and services worth $12.7 billion.
The estimated statistics surpassed that of other Asian countries, including signaling Vietnam as the place to invest and develop ICT business ventures. As a result, a great influx of foreign investors laid eyes and publicly had reservations about Vietnam's potential in the ICT sector, especially the mobile and software development sector (ITA, 2018).
Positive Signals for Vietnam's Mobile Development Market in 2018-2022
By 2017, Vietnam reported having 127 million mobile subscribers, meaning the number of mobile subscriptions was 1.5 times as many as the country's population. Some even compared Vietnam's market for mobile development to be as fierce and demand-abundant as its market of motorcycles and scooters – where the number of motorcycles doubled the total population at one point in 2016.
Specifically, in early 2017, the number of mobile phone users rounded up to 25 million, which was estimated to grow 1.5 times by the end of 2019. Statista made a wilder prediction that the total number of mobile users in Vietnam would reach 43 million by the end of 2022. This inundating figure of a ballooning market hinted at a great and in-need-of new mobile developers and business ventures in Vietnam over the next 4 years.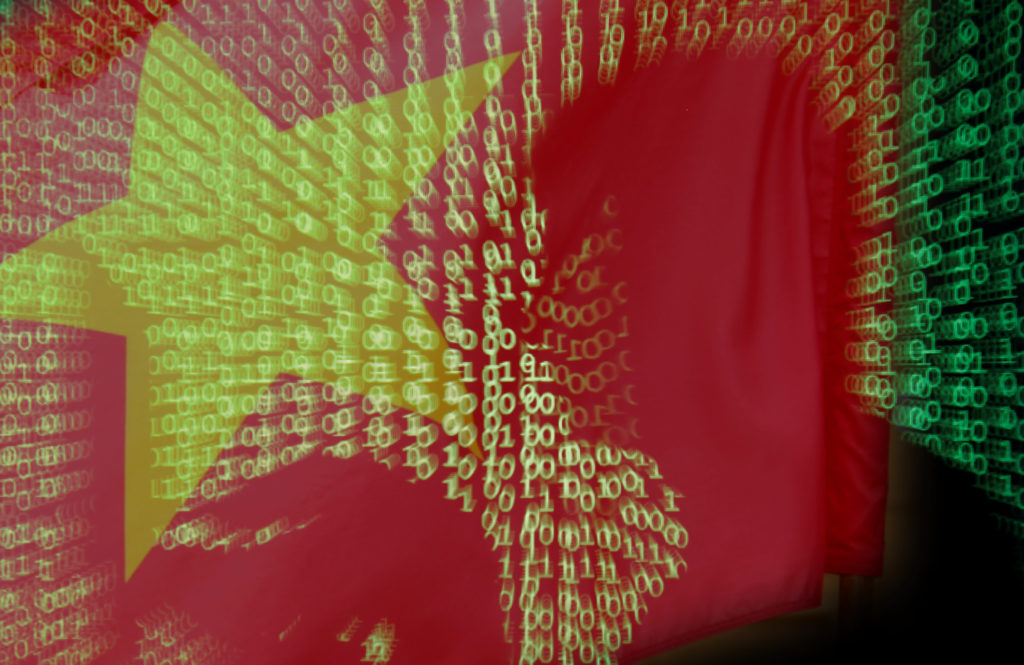 A research report conducted by Google over the course of 2018-2019 ascertained that Vietnam is a mobile-first market with mobile being the primary digital platform in both urban and rural areas. 80% of the population aged 15 years and older reported owning at least one smartphone.
In addition, nearly 70% of mobile phone owners reported having a smartphone with the availability and the users' up-to-date awareness of the latest trends in digital services. This not only offered great momentum for mobile development businesses but also urged entrepreneurs to generate innovative and pertinent ideas constantly if wanting to survive in Vietnam's mobile market (Google, 2018-2019).
Currently, the most popular mobile applications in Vietnam and globally fell into the following categories: education, transportation, fin-tech, entertainment like gaming and streaming services, household services, and food beverages (F&B).
Benefits That Vietnam Offered Mobile Development
Given the median age of 30, the country's young population made even more potential for Vietnam's market of mobile development to thrive over the next 4 years. The young population also indicated a huge preference for new technology and a large following of technological applications, creating excessive demands for mobile application developers to produce new and exciting ideas every day. The ever-changing and highly inquisitive young population also offered a lot of leverage in the creation of innovative ideas in mobile development.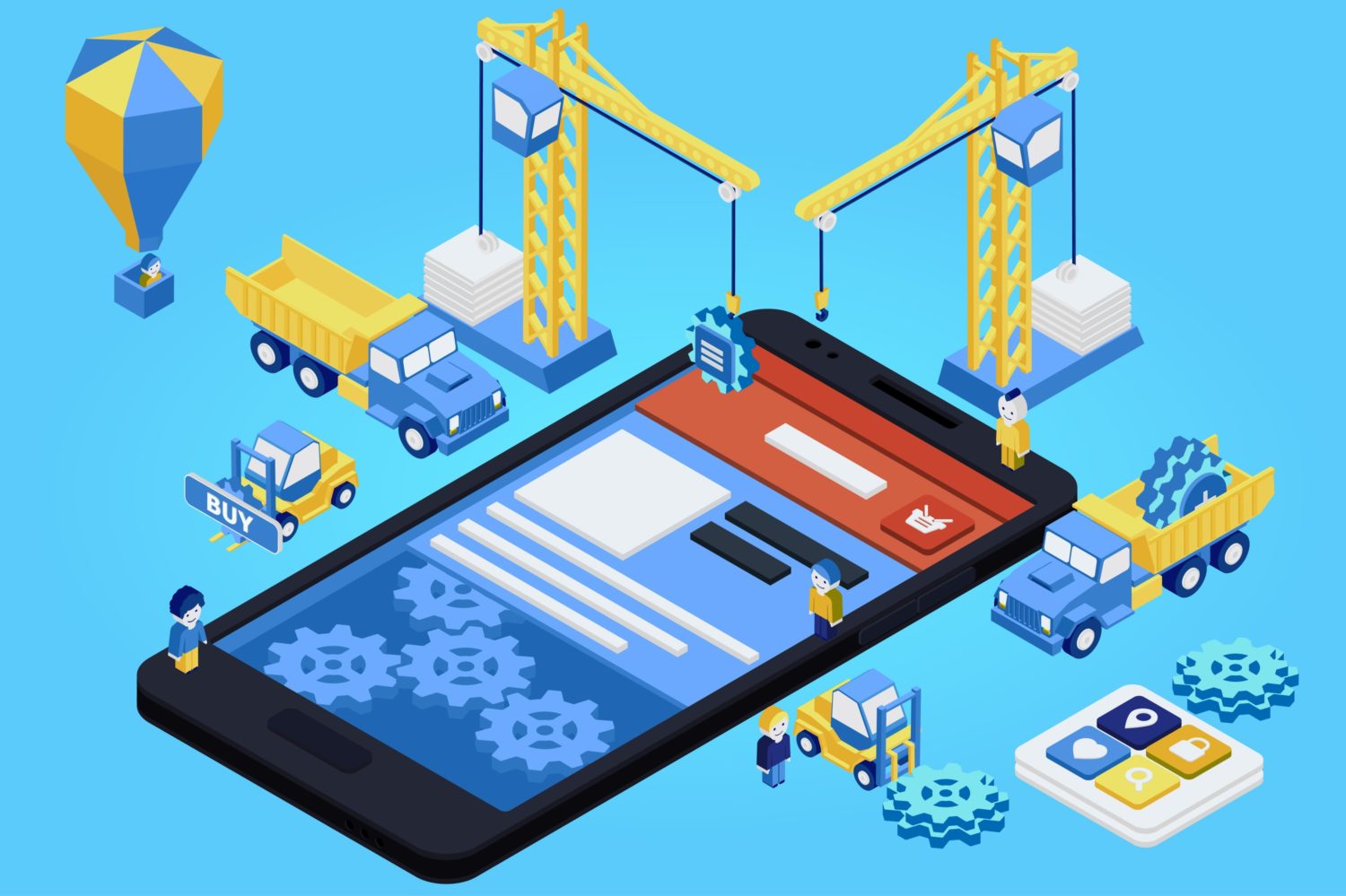 Mobile and software development services in Vietnam were among the most sought-after offshoring services among UCT business ventures in developed nations due to a large number of developers providing low-cost products and services. Such a wide variety of development ventures also provided a large selection of mobile development services, including customization and consultation. Vietnam's governmental attention to Internet infrastructure and the development of the network connection also gave the mobile development sector more 'brownie points' than other markets in the Asia-Pacific region.
To date, having an innovation-endorsing population, Vietnam's latest trends in the ICT sector reported being cashless payment, FnB and FnB transportation, ride-hailing, review and feedback sharing, and live streaming. As a matter of fact, the young population tends to follow trends whose premise focused on the convenience and time-efficiency of mobile applications, such as the cashless payment trend which delivered quick and secure transactions like ZaloPay and Momo.
Prominent Mobile Application Examples Among Vietnam Smartphone Users
Designveloper listed five hot and emerging mobile applications in Vietnam as followed:
1. Chopp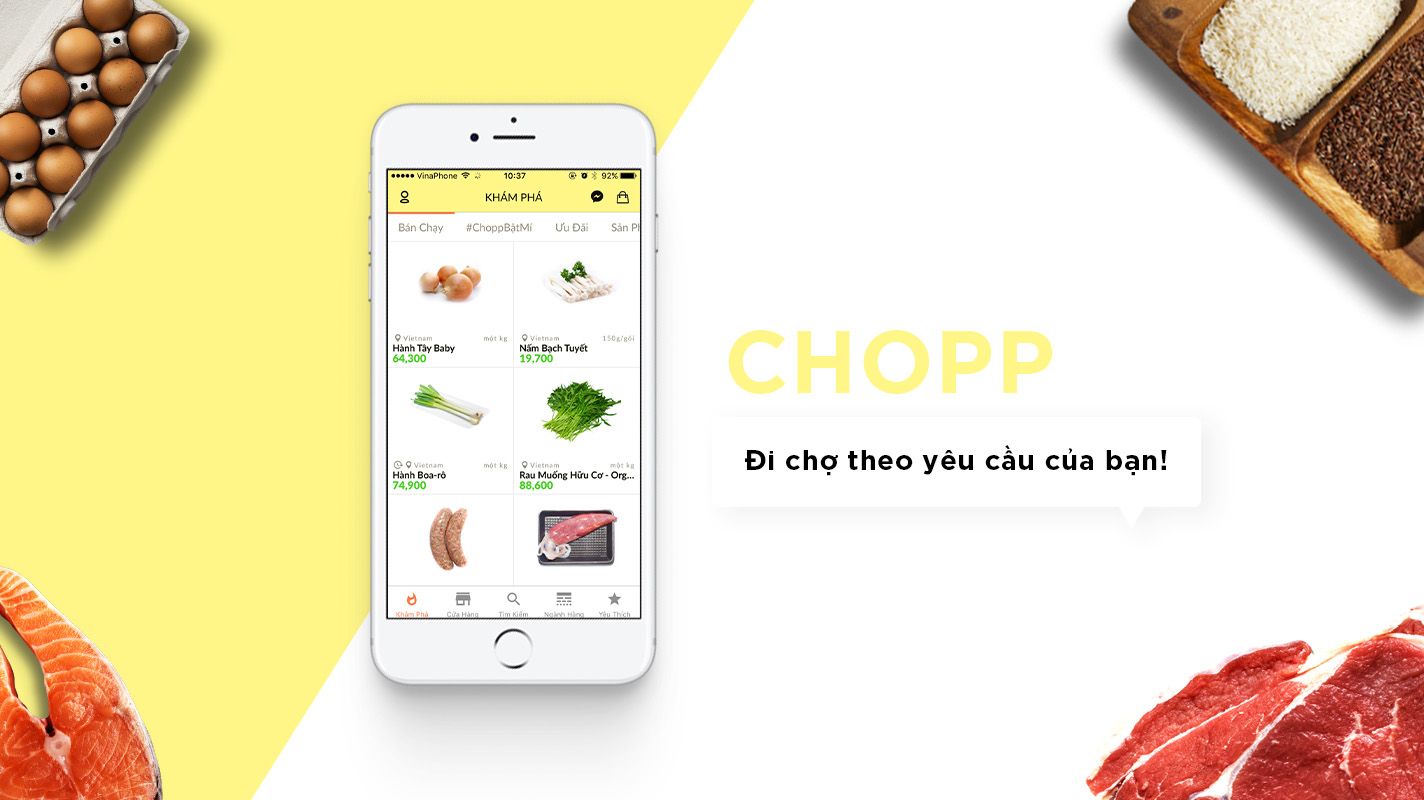 Sector:

Household services & shopping.

OS availability:

iOS, Android.

Number of downloads:

+10,000

Favorite development features: On-demand delivery within 1 hour; a wide selection of organic and imported produce; easy checkout; real-time order tracking.
Publicity coverage:

Trailblazer in making organic and healthy food accessible for Vietnamese consumers.
2. Zalo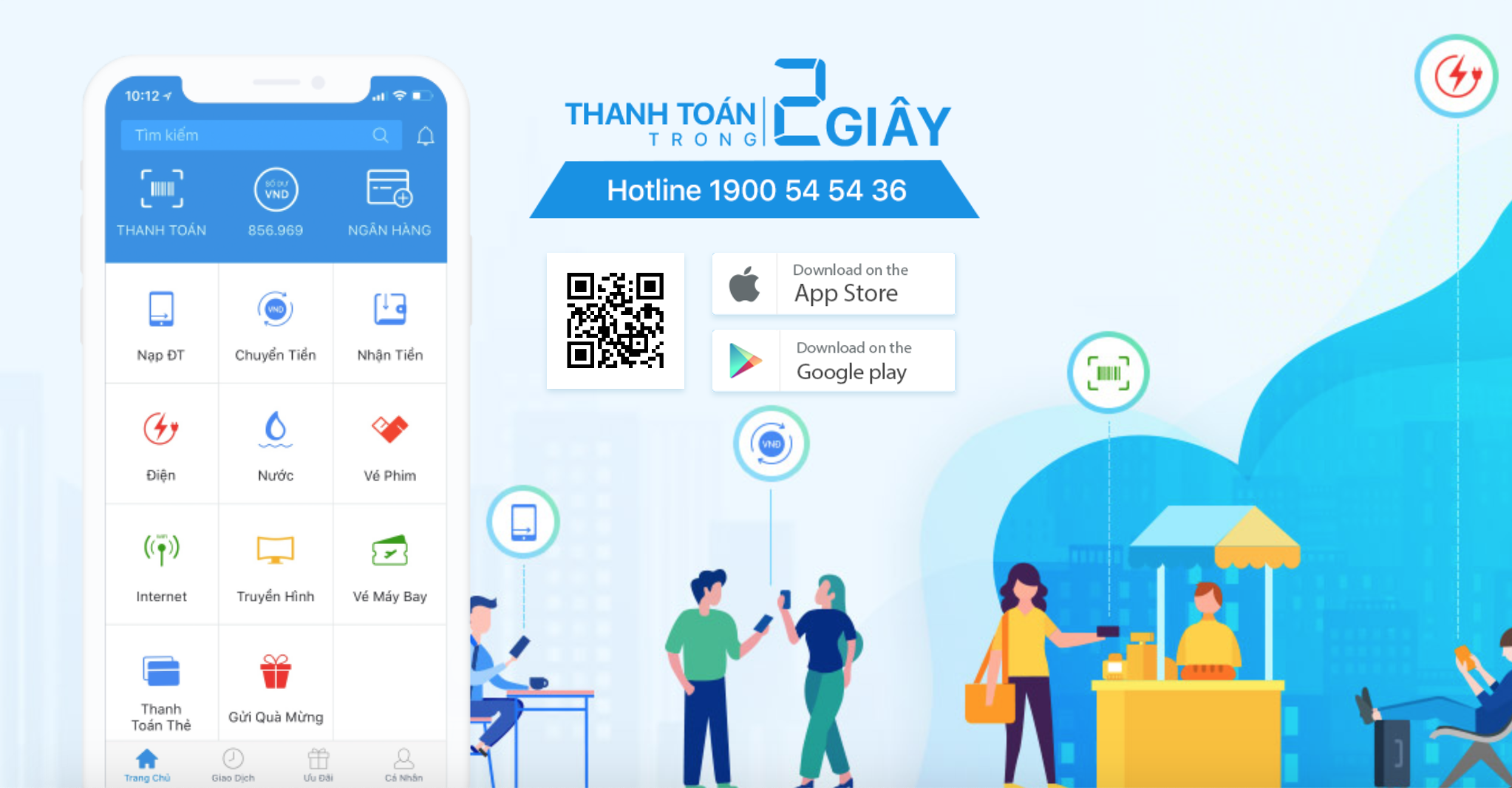 Sector:

Communication Services.

OS availability:

iOS, Android, Windows

.
Number of downloads: +50 million
Favorite development features: Instant messaging using network connections like Wifi, 3G, and 4G; custom-designed emoji collection that is Vietnam's culture–friendly; voice messages of high quality; integration with SNS like Facebook and Google.
Publicity coverage: Vietnam's no.1 messaging application

had an M&A offer from Facebook.
3. Ahamove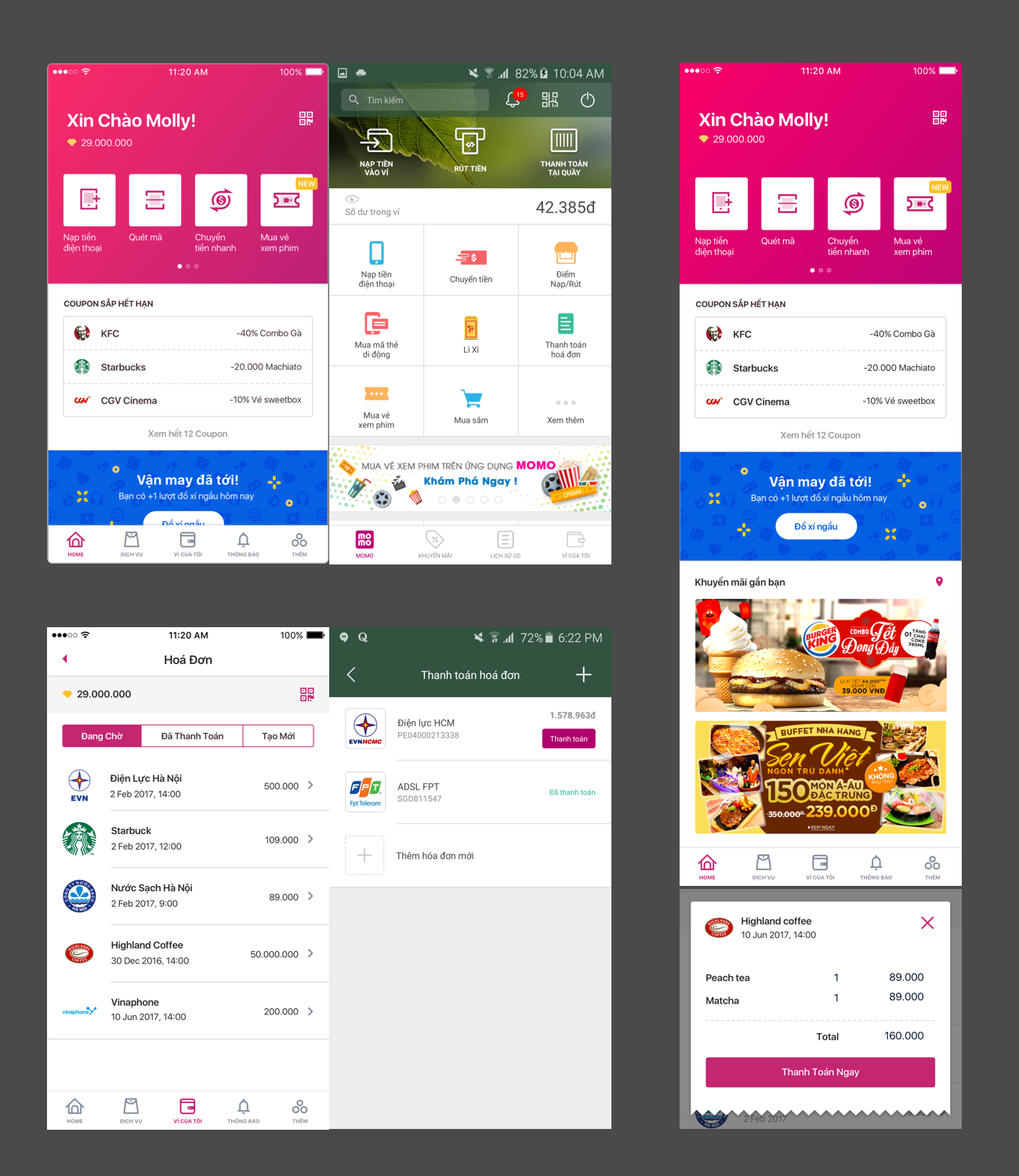 Sector:

Transportation.

OS availability:

iOS, Android, Windows.

The number of downloads:

+100,000.

Favorite development features: Price is shown before booking; detailed driver information and real-time tracking order; drivers' confirmation in less than 30 seconds; delivery within 20 minutes.
4. Momo
Sector:

E-wallets, Fintech.

OS availability:

iOS, Android, Windows

.
The number of downloads:

+5 million.

Favorite development features: Transaction processing within 30 seconds; automated monthly bill payment; free-of-charge wire transfer to another phone number of the recipient; easy movie ticket purchase; international security standard.
Publicity coverage: Momo landed investment deals worth dozens of millions of dollars led by Warburg-Pincus investment firms like PE. Momo already successfully sought a total investment worth $33.8 million from Standard Chartered and Goldman Sachs.
Challenges That First-Timers of Mobile Application Developers Might Come Across
1st Challenge: Identify the right market niche & market target
Expertise suggestion from Designveloper: Judging from our past mobile development portfolio, we suggest developers identify specific problems, break them down into specific milestones of the development plan, and create solutions for each small issue to actualize the big idea. Once the problems have been solved, developers should generate beneficial features that are of help to users. In order to offer benefits like such, use a search engine like Google Trends in order to make sure the features can meet current as well as future demands.
2nd challenge: Know competitors
Expertise suggestion from Designveloper: Gaining awareness of the current competition by basic Google search and experience rivals' mobile products to gain insights and find out what your product is missing. If you aren't satisfied with rival applications, come up with new features that could solve the problem with your own product.
3rd challenge: Numerous devices with different operating systems, different features, and different interface
Expertise suggestion from Designveloper: If you seem baffled by the overwhelming number of choices to create your own mobile application, like what OS to develop as the primary, what key features to focus on, and what type of design for the application interface, we suggest private consultation with professionals.
With a diverse and mobile-development-heavy portfolio, Designveloper is more than eager to offer consulting advice for your next trending mobile application idea.
4th challenge: Keep in mind, that each UX design suits a small cohort of customers. The right market target needs the right target user
Expertise suggestion from Designveloper: Build a demo or a beta test for users to get first-hand experience. Please also ensure the stability of the application's performance to keep a steady retention rate.
5th challenge: Retention rate
Expertise suggestion from Designveloper: A lot of our customers complained about their low retention rate, despite their efforts in perfecting all the key development tasks. We suggest developers keep adding more new values and benefits to users, feeding them reasons to stay loyal to your service. As a matter of fact, nobody wants to change their regular service provider constantly if their demands are fully met and their needs are taken care of with extra attention. Make sure no urgent push for payment is obvious. No one wants to be ripped off. New features should be introduced and developed on a regular basis to solve users' problems.
6th challenge: Bug fixing in a timely manner
Expertise suggestion from Designveloper: Rivals never stay in the same place, so why would you? Bug fixing should be a top priority of mobile developers' daily responsibility. Listening to users' complaints and compliments are a way of optimizing UX, helping the retention rate grow and stay steady.
The Bottom Line
Over 90 percent of small and medium businesses have increased investment in mobile development. A slightly smaller proportion saw mobile development as one of the keys to the comprehensive development of a business strategy. Not to mention, standing out in the crowd would help your business gain the deserving attention and the extra mile in branding. Mobile development would be the answer to securing a solid spot in your area, creating leverage in further expansion as well as other aspiring goals for your business.
So what have you decided? If you want to try embarking on this journey of mobile development and its endless possibilities, we Designveloper would be with you every step of the way.