Building an app is no small feat. You have to make sure you are targeting the right audience, it's reliable and easy to use. With hundreds of apps being released every day, it can be hard to know where to start. To help you on your journey, we've compiled some helpful tips on how to choose a mobile app development company in this article!
Considerations When Choosing an App Development Company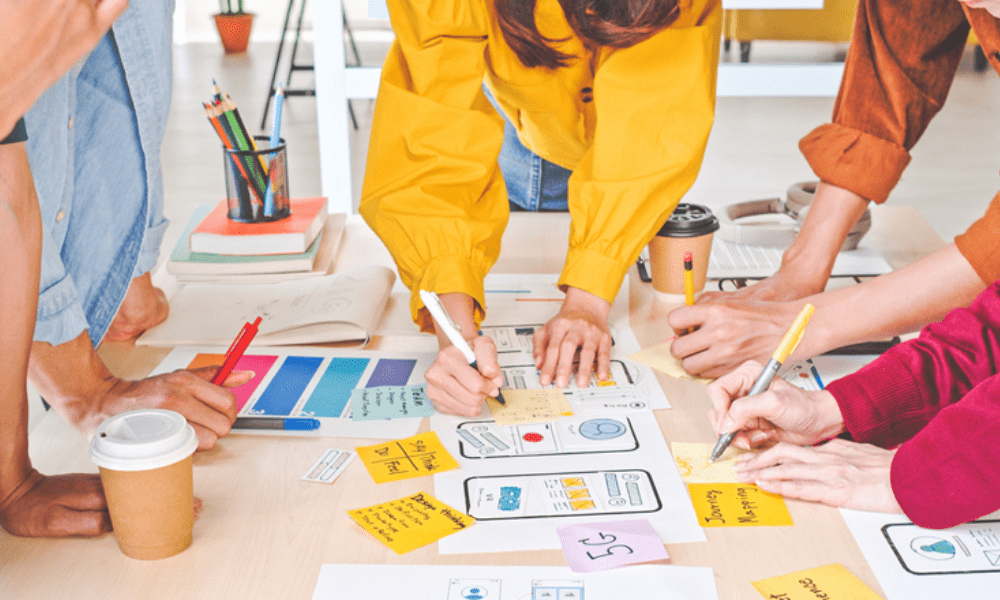 When you're considering which app development company to use for your project, you'll want to consider a few things. These include:
The app is already fully developed and ready to go
It needs an app store listing
Look for a team of developers that can do a good job on all of these things
The first thing you need to know is how much an app development company will cost you. Depending on the number of features the app will have and how complex it is, the cost will vary.
Then, once you know how much it will cost to hire an app development company, take a close look at their review online.
Recommended reading: Why Should You Develop Mobile Applications in Vietnam?
1. Should you work with freelancers or an app development company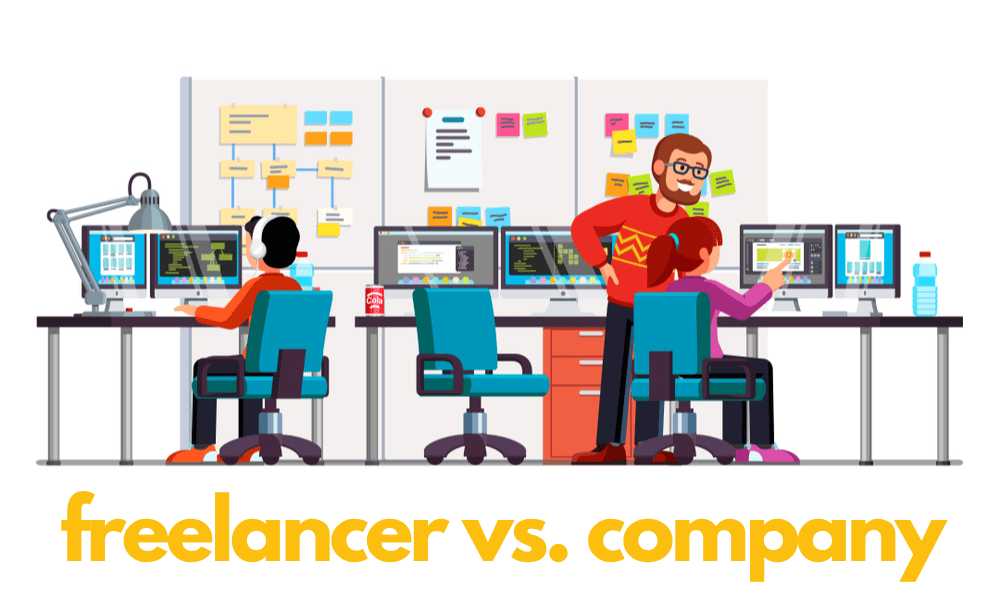 Choosing between a freelance or a professional mobile app development company is a very important decision. The success of your business relies on how well you can make use of the time and money you invest in app development.
Freelancers have to work on a wide variety of projects and deadlines. They don't have the time or the money to work on every single app that comes their way. Instead, they develop apps to suit the needs of their clients. This means that they can only develop apps for a limited number of companies.
On the other hand, a professional mobile app development company is more flexible. They have the capacity to develop apps for a wide variety of companies. It's much easier for them to take care of a wider range of mobile app development projects.
2. To build custom apps or ready-to-use apps
There are two types of apps you can create: custom apps and ready-to-use apps. An app with a custom mobile app development process is usually tailored to your requirements and can be created by anyone who is skilled in graphic design, typography, and animations. In contrast, a ready-to-use app is made available to the general public in an official release version and therefore must be created by a registered app development company. If you create your own app, you must also invest a lot of your own time and resources in this task.
The first thing you should look for when you are hiring an app development company is a list of their testimonials. If you see a lot of good reviews on a company's website and social media, it's a good sign.
3. Which is better: native or hybrid mobile apps?
Native apps are the kind of apps developed in an app development environment, in which you can go into the app store to download your application. Hybrid apps are an alternative to native apps, in which you can develop the app for your mobile platform (usually Android) and have it accepted on iOS as well.
In general, hybrid apps are cheaper and faster to develop than native apps, but you lose some flexibility. Native apps have greater scalability, support for multiple languages for app development, and the ability to integrate with cloud services like Salesforce and Google Drive. You should only consider native apps development if you have limited resources. Hybrid apps are a great option for busy businesses that need to develop and deploy a big application very quickly.
Recommended reading: Are Cloud-Native Applications Safe Enough for Businesses?
4. Your budget
One of the biggest factors to take into account when choosing an app developer is their cost. The starting price for an app development company might seem too high, but if you think about it, every dollar you spend helps your company grow. It takes a lot of work and money to develop an app, so you should be prepared to spend a little bit of money to see results.
Recommended reading: How Much Does it Cost to Build Apps like Uber, Tinder, and Instagram?
8 Tips on How to Choose a Mobile App Development Company
Finding success as an app developer can be a difficult task. With over 2 million apps in the app store, it's hard to stand out from the crowd. That's why it is important to have a plan of attack when developing your app. It will help you build a base for your app and set yourself apart from competitors. Use these 8 tips to get your app done.
1. Determine what you want your app to do
The first step to finding the best app development company is to figure out what you want your app to do. Do you want the app to send push notifications? What are the features that are absolutely necessary for it to have?
The more important these features are, the higher they should be on your list of priorities. It's worth noting that there are many different kinds of apps, so make sure you know which one you need before moving on to the next step.
2. Know what you need the budget to be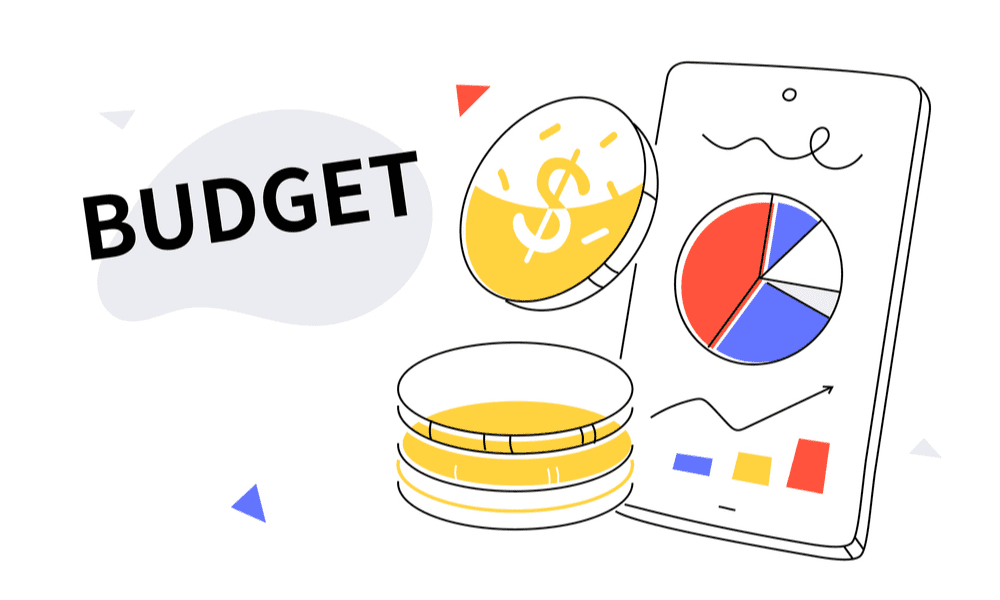 You can't forget to discuss your budget with the team. You'll want to understand what the project is going to cost before you start.
There are so many things that go into an app, so it's best to have a number in mind for how much you're willing to spend. This way, you'll know if the company is within your price range or not.
If you're on a tight budget, keep in mind that some companies offer a free consultation. If they find out that what you're looking for isn't feasible, then they won't charge you anything!
Here are some questions to ask about pricing:
What are the company's rates?
How do they price their services?
How often do they charge?
What are the payment options?
Recommended reading: How Much Does It Cost to Make an App for Your Business?
3. Meet with the team in person
As you search for the best app development company, it is important to meet with them in person. You want to be sure that your mobile app will be designed and developed according to your needs and expectations.
When you meet with the team in person, you will get a better understanding of their work and can ask them any questions you may have about their process or what they offer. If they are local, you might even want to meet at their office.
If they are located remotely, look for video chats or phone calls. This can still provide valuable insight into their company and how they work.
4. Find a team that is passionate about their work
When you are looking for the best app development company, it is important to find an organization that is passionate about its work. The team should be excited to share ideas and collaborate with you to create your app.
The passion of the team will help drive your success. A team that is dedicated to their work will push themselves harder than a team that is simply looking for a paycheck. Look for someone who wants your business as much as you want theirs!
Don't be afraid to ask questions like "Do you like what you do? What excites you about it?" You can tell if they are passionate about what they do by how they answer these questions.
5. Check out the app development company portfolio
In order to build an app that's reliable and easy to use, you need a team of professionals. One of the most important parts of this is their portfolio. You want to make sure they have a portfolio that demonstrates their expertise in your desired field. For example, if your app is for a restaurant, you might want to make sure they have a menu design in their portfolio.
When you're looking at their portfolio, think about the quality of the work and how it fits with what you want for your app. You can also get a sense of what it would be like to work with them by looking at the different projects they've done before.
In order to help you narrow down your search, we've compiled some tips below on what makes a good portfolio:
The design should be clear and easy on the eyes
It should showcase relevant past projects
The work should be high quality
It should show that they have experience in your desired industry
6. Know what you need your budget to be
One of the most important things to consider when establishing your budget is how long you're willing to pay for an app. You'll want to make sure that you have enough money set aside to cover any unexpected costs, but it's also important not to overspend.
For example, you might be tempted to spend more money on an app if it offers a lot of features. But this doesn't necessarily mean the app will be better or easier to use. Unless there are features you absolutely need in your app, don't be afraid to go with something simpler that will still do what you need it to do.
Another thing that can affect your budget is whether or not the company charges hourly or offers a fixed fee pricing model. If they charge by the hour, make sure there's a cap on their hours so they don't spend too much time working on your project without charging an extra fee for this service.
And remember: Always review contracts before signing!
7. Discussing the timeline with the team
A timeline is a crucial part of the app development process. You need to know how much time it will take for your team to make your app and what you need from them along the way.
It's important to discuss your app development timeline with your team before moving forward with anything. Don't feel pressured into signing a contract without knowing how long it will take them to finish the project.
It's always better to be safe than sorry! After all, an incomplete app can mean a lot of wasted time and money.
Discussing timelines with your team gives you a clear idea of when you can start promoting or launching your app. You'll also know what needs to be done before that date, so there are no surprises!
8. Ask for feedback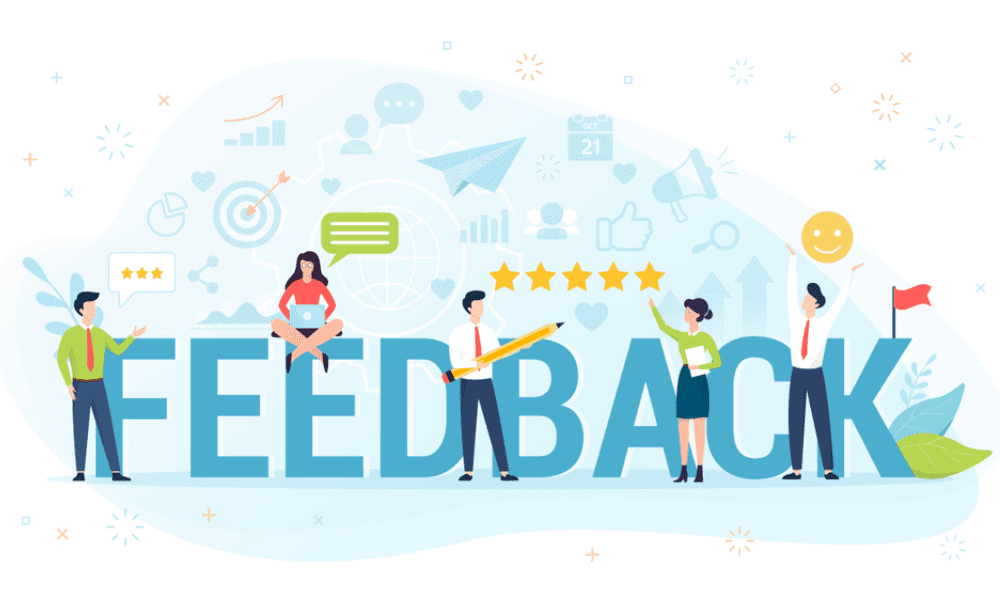 Before you start doing anything, ask the app development team if they would be willing to show you some of their previous work. You can do this by checking out their portfolio or asking to see some examples of what they've worked on in the past.
If the company has a website, you can find this information there. If not, it's still worth asking for feedback and providing them with the opportunity to display their work.
This will give you an idea of what they're capable of and help you understand their process. When reviewing portfolios, make sure to think about how well-rounded the apps are and if there is any way they could be improved upon.
8. Securing your app from hackers
When it comes to digital products, app security is a major concern. In an increasingly connected world, the risk of being hacked is high.
The first thing you should do is make sure your app has a double authentication system. This means that users need another form of identification before they can access the app on their device or on a new device.
Furthermore, apps should also have two-factor authentication on their login page and be encrypted with SSL. The more information your company can collect from users to authenticate them, the better off you'll be in terms of safety from hackers.
Conclusion
Apps are everywhere, but most of them are never seen or used. This is because there is a lot of noise in the app stores with over 2 million apps available. How can you make your app stand out? The good news is that there are many ways to make sure your app will be done with a good app development company. The next step is to create an app that stands out from the rest.