Ready to take your business to the next level? A custom mobile app development process is a fantastic way to differentiate from your competitors. It's relatively inexpensive and can provide you with a valuable edge against those who haven't developed a custom mobile app or don't have a mobile-friendly website.
6 Main Steps in Custom Mobile App Development Process
Get ready to start creating! With this guide, you will learn how to start developing your apps right now. Then, you will be provided with valuable resources that will help you build your first app.
Step 1: Defining the strategies and ideas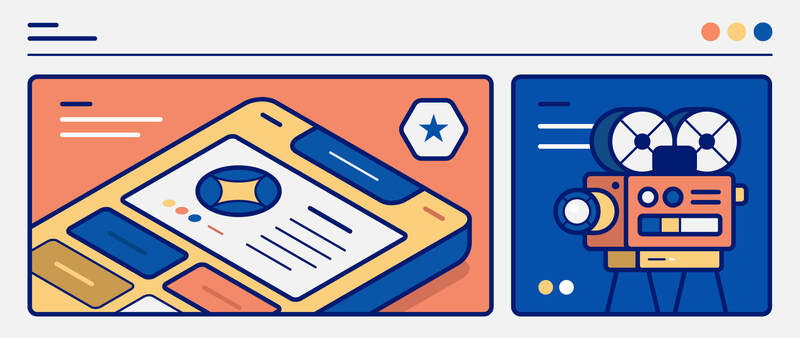 Mobile apps are one of the fastest-growing fields in the world. They're expected to generate over $100 billion in revenue this year, and that number is only expected to grow.

To get the most out of the time you spend on your app, it's important to have a clear vision for what you want it to be. An excellent to approach this is by developing a storyboard for your app.
Deciding what features you want your app to have

Choosing the right platform for app development
Choosing the right developer to complete the project
Gathering and collecting all the information you need
Creating and developing your app
Testing your app, tweaking it, and updating it
Keeping everything up to date and working with your development team
Acquiring feedback from customers and performing A/B testing
Finally, seeing the fruits of your labor
The best way to create a responsive, unique, and high-quality mobile app is to adopt the CNC process. This process is a systematic and straightforward way of developing mobile apps.
Recommended reading: 30 Amazing Mobile App Design Software Tools
Step 2: Defining your mobile app's target audiences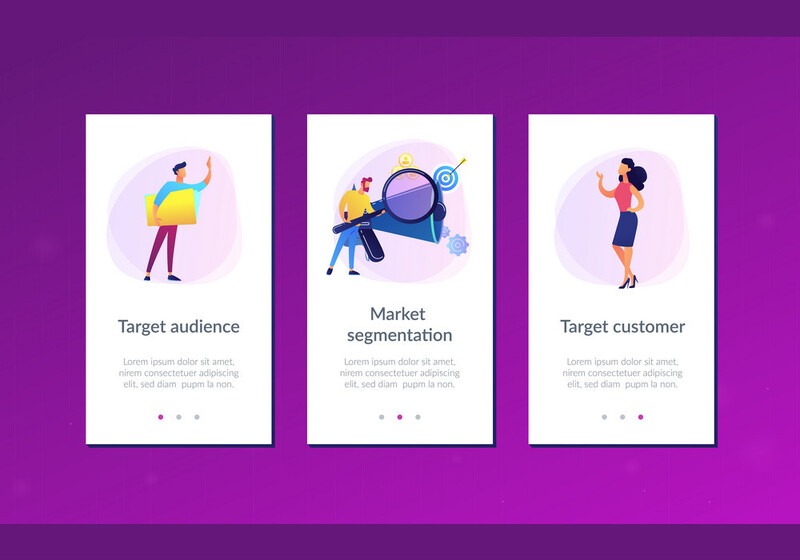 Building your app might seem like an overwhelming task, especially when you are unsure of your target audience. You might even be unsure if you should develop an app at all. It's time to work out the details.
This article provides a brief description of who your target audience might be and the best demographics you can target when developing your app. You will learn more about the demographics of your target audience by answering the following questions:
How many people does your app need to target?
Which people would be more interested in the app?
Where are the people most likely to use your app?
Learn more about demographics and targeting in this guide: Steps to Find Your Target Audience
Step 3: Finding an expert to develop your custom mobile app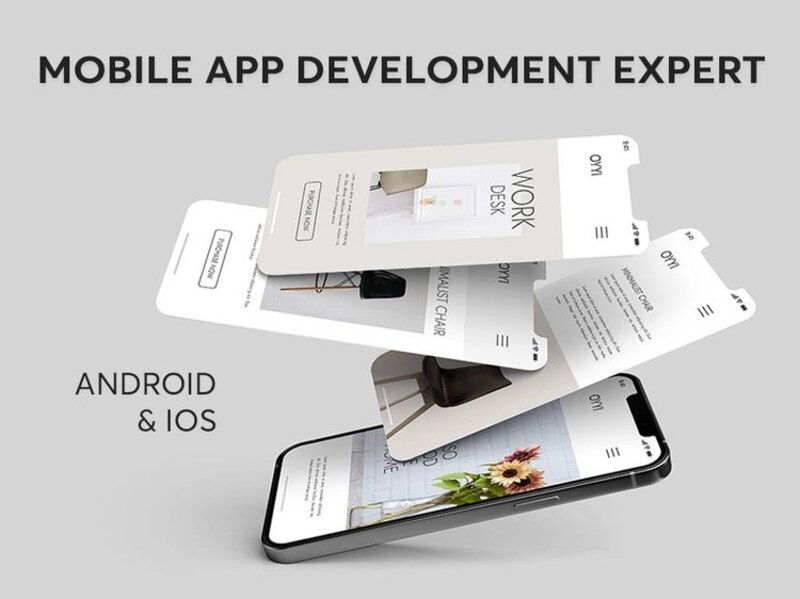 This step is crucial because, without expertise, you are almost certsuremake costly mistakes. Thankfully, there are plenty of custom mobile app development companies in Asia and around the country. To start, visit Designveloper a premium app developer in Vietnam
Designveloper specializes in building apps for businesses and startups. They also have a local support team that helps you find an experienced local developer and then guides you through the process.
Now that you've selected an app developer, the app development begins. AppLift holds a free app development training session so that you can begin your new journey. Learn how to create apps from scratch or jump right into the process. AppLift guides you through every stage of app development.

Recommended reading: 12 Mobile App Development Tips to Help You Grow Faster
Step 4: Develop your custom mobile app
The process of creating a mobile app can seem complicated at first, but it doesn't need to be when you've already found your team. All you need is a plan and some help along the way.
Many developers have found it difficult to begin building a custom mobile app without a clear objective in mind. They may have a particular business need that they want to fill. You will be surprised by how often these business objectives don't provide enough context for the type of app you want to build. This means that you need to start by finding an everyday user need.
Many companies have taken advantage of this by developing their proprietary apps. This is a great idea because you can provide your customers with tailored services that can't be found elsewhere. The only problem is that these apps cost a lot of money to create without any guarantees. It's possible to hire a developer or take classes at a tech school to learn the skills needed to design an app from start to finish on your own.
Step 5: Testing your mobile app
One of the most important steps in developing a mobile app is to make sure that your app is usable. Now, various free and paid testing tools can help you test your app on multiple devices. You may also want to sign up for a premium testing service to ensure that your app is compatible with different operating systems and more.
It's time to make your app! You will learn about all of the different testing tools that you can use. You will also be provided with helpful resources to help you get started.
Recommended reading: 7 Effective Software Tester Skills You Need to Know
With your app idea completed, it's time to figure out where to start development. With this guide, you will be provided with the steps to get started crowd-sourcing your app idea.
Step 6: Deployment & Support
When your app is live, ensure you keep it up to date with new features.
Promote the app to get more users. This is done by creating a unique promotion and engaging your users.
Monitor the number of downloads, and provide feedback on how well the app is doing.
Monitor the number of downloads, and provide feedback on how well the app is doing. When you have a good and steady level of users, measure the time it takes them to download your app and convert them into users.
When you have a good and steady level of users, measure the time it takes them to download your app and convert them into users.
How Long Does It Take To Build a Custom Mobile App?
In a nutshell, there are a few steps that go into building a custom app for your business. Some of these steps are more technical than others so it might take a little longer than others. But, once you're done, your app will be ready to be launched, and it will give you an immediate competitive advantage.
The answers to these questions depend on your wish, your mobile app might take a month or even a year to build according to several features on your demand. Nowadays, building an app may take shorter than expected when you work with a whole professional team.
How Much Does Custom Software Development Cost?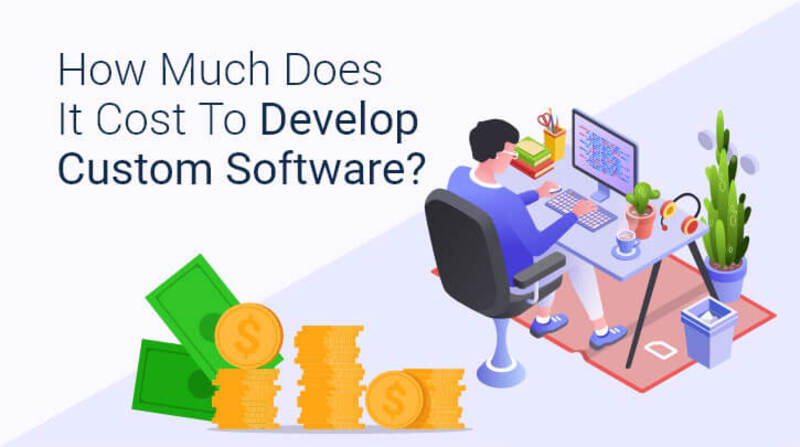 Well, it depends. The price is determined by the area that you choose to develop for. That includes both the type of application that you want to create and the resources that you need. If you go with a free platform, you will have a great website that users are likely to want to see.
But, if you're looking for a more advanced mobile app development platform, you're going to want to pay a little bit more. And if you go with a premium app development platform, then you're looking at paying a significant price.
But, don't worry. Even if you're spending a significant amount of money, custom mobile app development is still considerably cheaper than developing your mobile apps from scratch.
Conclusion
The custom mobile app development process is a fast-paced industry where everything changes every day. Keeping up with the latest trends and developments can be exhausting without a knowledgeable guide to show you the way. If you've already been developing apps, then you might know how difficult it can be to remember all of the different steps that need to be taken to develop a successful mobile app.
We know it isn't easy to make the right choice, but we at Designveloper are here to help you. We offer a wide range of services from web development and mobile application to business consulting. Tell us now for free estimations! Don't hesitate to contact us directly if you want to upgrade your business with this latest technology.