Since technology came into being, we have all lived in a world that is based on data. There's no doubt that technology has changed our lives so much that we depend on it a lot. So the popular search term you use is "software consulting companies near me."
No matter how big or strong a company is, software consultation is the most important thing it can do. IT consulting can give you creative and new ideas based on your deep technical knowledge. Not only does it make IT work more efficient, but it also boosts overall productivity and saves a huge amount of time and effort.
The Best Software Consulting Companies in the World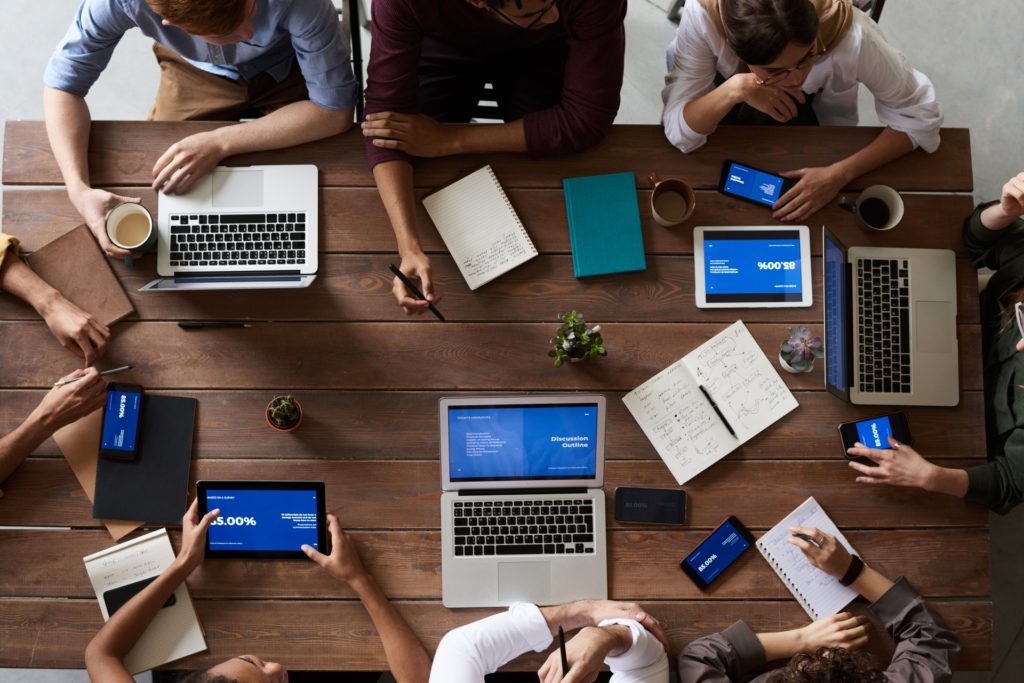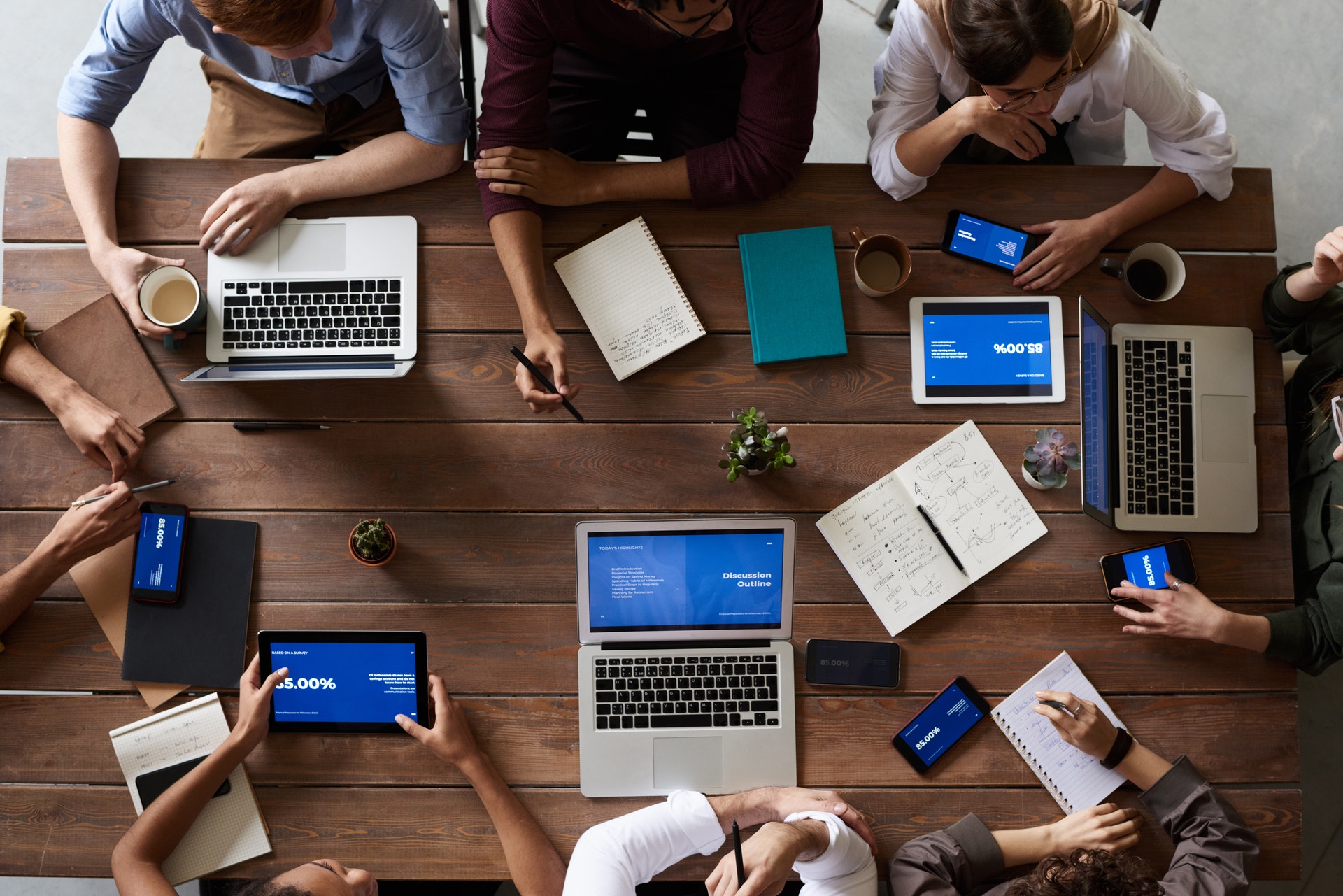 So, let's find out which of the top well-known software consulting companies in the world can give you the best Designveloper experience!
Designveloper is the best company in Ho Chi Minh City for software development and consulting. At the beginning of 2013, the company was started by a group of passionate and experienced web developers, mobile developers, UI/UX designers, and VOIP experts. It uses a logical strategy to offer its customers the best software services at the lowest prices possible. When you contact Designveloper, you will be given two packages to choose from: the free First Meet and the paid Business.
It's incredible how hard the Designveloper team works to help you reach your digital goals for less money. Designveloper has worked in many different fields, such as manufacturing, healthcare, and logistics, to name just a few. The company is regarded as a market leader and one of the best in the world. Not to mention that the company uses the Agile method, which shows that project management is definitely one of its strong points.
Designveloper has worked on projects like LuminPDF, Swell & Switchboard, Walrus Education, Song Nhi, ODC, CV Simply, and Joyn'it.

The NineHertz stands out as a highly acclaimed IT entity, distinguished for its expertise in providing Custom Software Development Services. They assist clients in identifying the risks and opportunities that address both short-term challenges as well as long-term value creation. Headquartered in India, the firm serves its client base around the globe including the countries USA, UK, Australia, India, UAE, and more.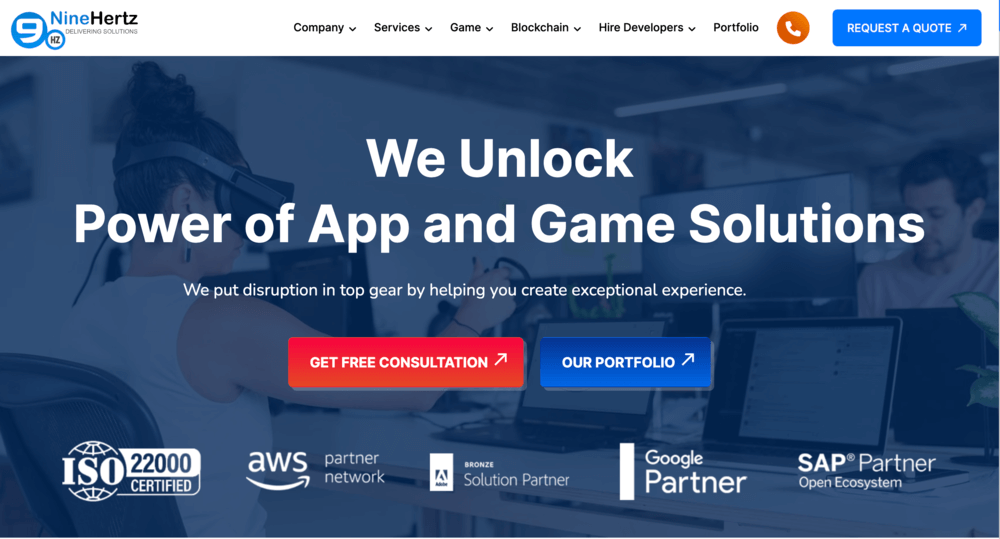 Incepted in 2008, the agency counsels the client, polishes the development idea, and transforms it into a live digital product. In its development journey, the firm has delivered more than 550 software worldwide. Their experience of more than a decade empowers them to come up with the best advice to instill in the project.
The NineHertz has 250+ in-house developers, carrying expertise in different technologies. Their software development team helps them sync steps with the changing trends by bestowing Industry 4.0 Technologies to its clients. One can leverage the advancements of Machine Learning, Artificial Intelligence, Blockchain, IoT, Robotics, and AR/VR in projects to further enhance the workability of the software.
3. Best Software Consulting Companies – Accenture
Accenture, whose name comes from the phrase "Accent on the future," is one of the top software consulting firms in the world. It was founded in 1989 as Anderson Consulting and moved to Dublin, Ireland in 2009.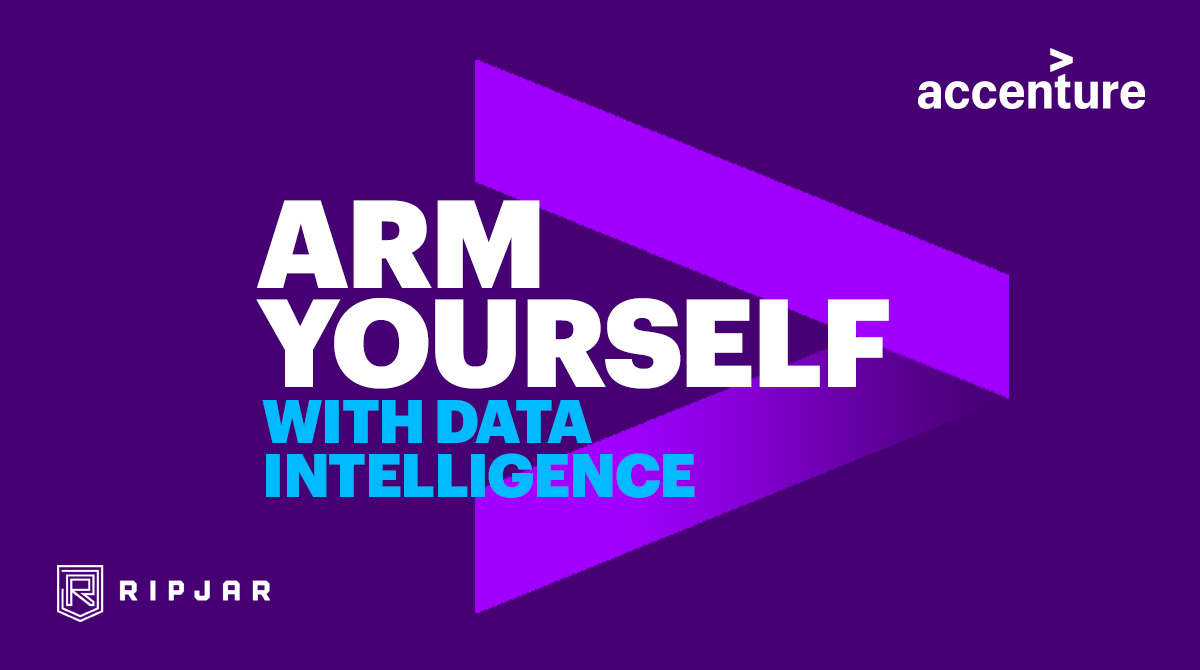 The company is well-known for its consulting, strategy, digital, technology, and operations in software development services. Accenture has several business units, such as Accenture consulting, Accenture engineering, and Accenture approach.
Surprisingly, Accenture is always looking for skilled workers and promoting gender equality at work. They want to find different points of view to help them come up with more creative solutions. They also want to build a diverse team to improve their projects and create long-term value for their organizations.
The company lets its employees work with clients so that they can come up with ground-breaking app ideas, prototypes, and plans that are easier to carry out. This is to improve solutions focusing on customers and dealing with big problems.
Using AI that changes the market and enabling skills like Artificial Intelligence, blockchain technology, robotics, drones with computer vision, and virtual reality are also key to giving clients access to unique experiences.
Accenture's reputation and awards show that it is one of the best IT consulting companies to work with. This is because the company has been recognized for its dedication and steady growth.
Recommended reading: How to Choose a Software Outsourcing Company? Best Guidelines
4. Deloitte Consulting
Deloitte Consulting is known as both one of the world's largest consulting firms and one of the world's largest professional networks. William Welch Deloitte started the company in London in 1845. It is one of the Big Four professional services companies.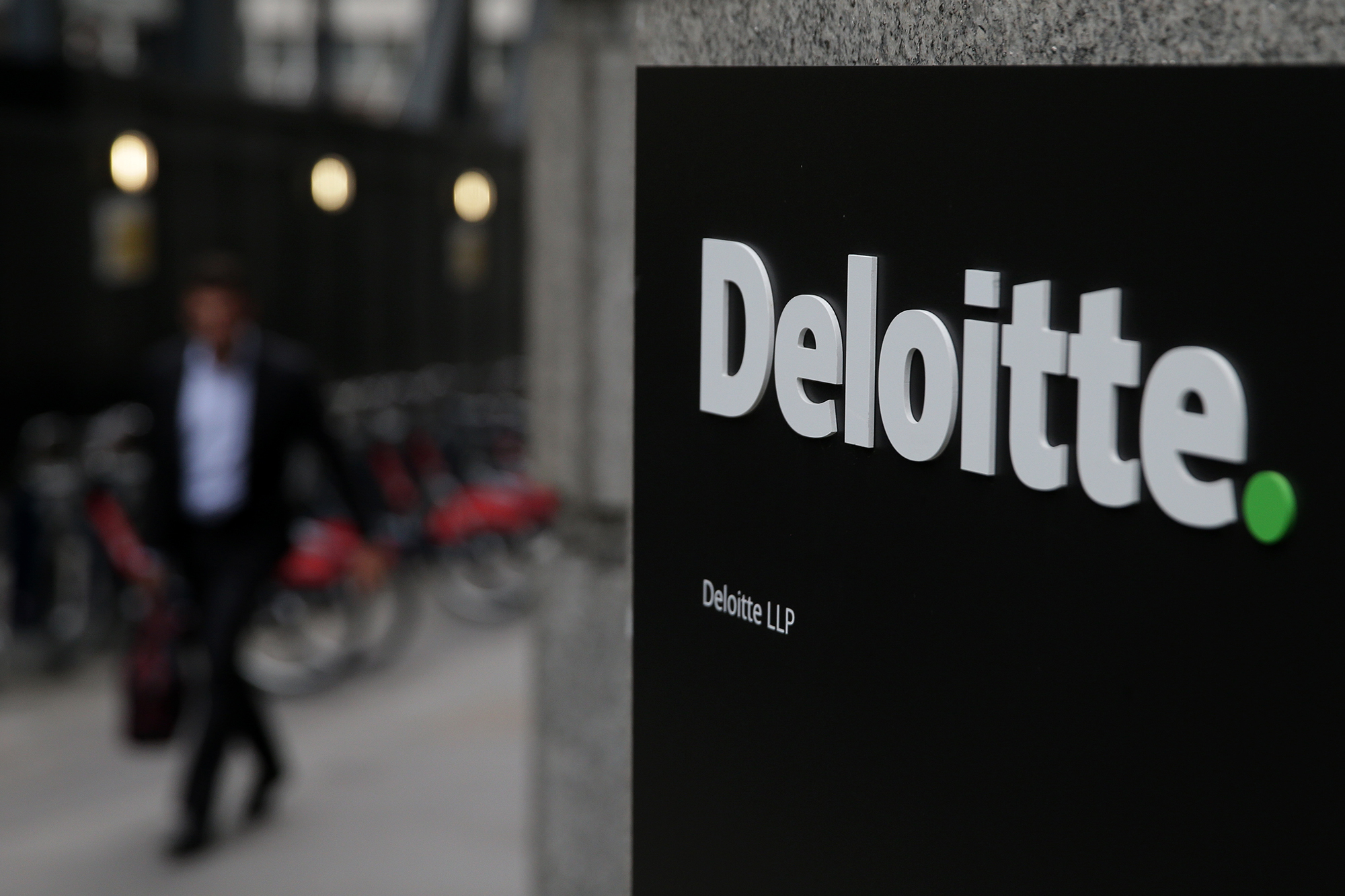 Deloitte's main areas of focus are auditing and assurance, tax, management consulting, financial advisory, risk advisory, legal and IT consulting. The service areas of the organization are human capital, strategy and operations, and technology.
This company is proud of the fact that, for the past 175 years, it has been able to handle a wide range of cultural differences to help clients get long-term results. Another thing that makes Deloitte valuable to clients is that it pays a lot of attention to digital tools, technology, and software consulting. This is good for potential partners.
Their recognition and rankings show that they work hard to improve the quality of their services. Deloitte's rankings are:
#1 in Consulting by Gartner

a worldwide leader and a major player in the Americas in Business Consulting Services by IDC

a global leader in Innovation Consulting Services by Forrester
Also, the fundamental target is to assist clients to acknowledge and achieve their aspirations to create a positive change in society with a broad range of solutions in various areas.
So, Deloitte deserves to be one of the best software consulting firms because it has a culture of respect, honesty, and diversity.
5. IBM Global Technology Services
IBM (International Business Machine) Global Services is a byproduct of IBM, which is a global company with offices all over the world. The company is a division of IBM and was started in 1991. It is based in Armonk, New York, USA.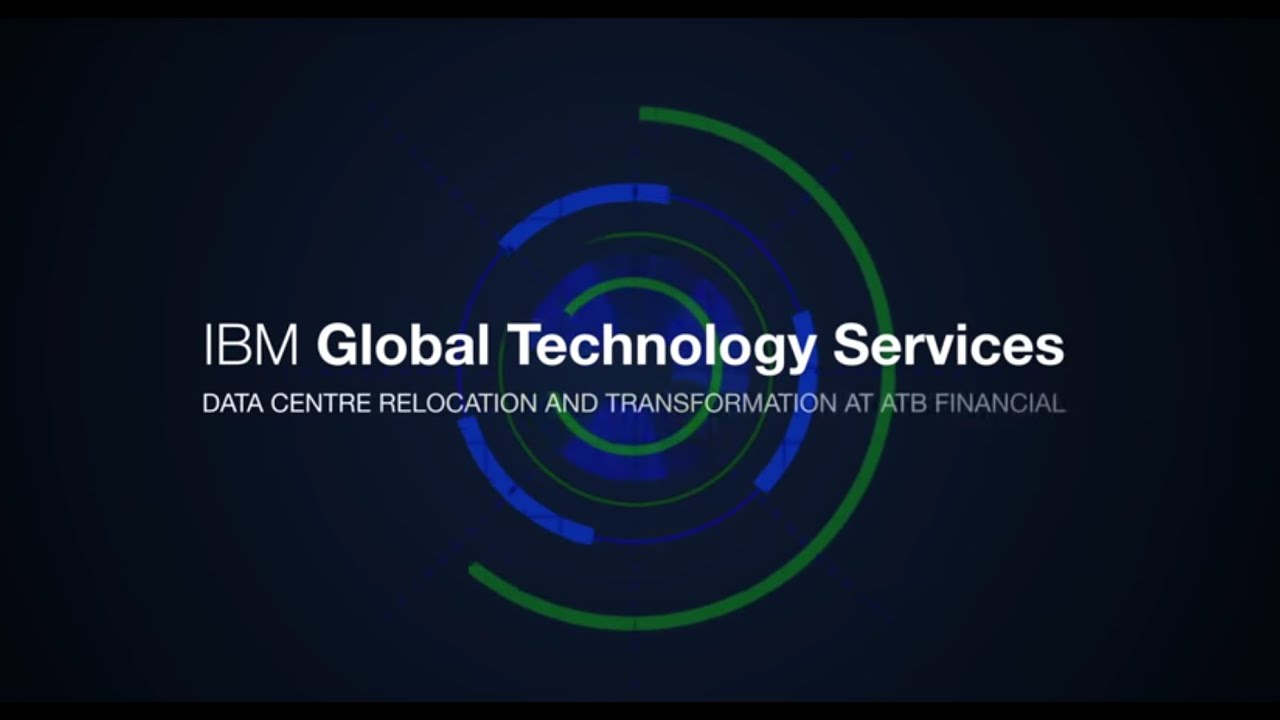 IBM Global Services carries on the tradition of seeing how society changes as a result of the high-tech industry by keeping this IT technology up to date. The company offers a wide range of technology consulting services, such as lab service, client centers, product engineering, platform testing, and IT economics. It also helps its clients outsource their work all over the world.
The two main sectors are GTS (Global Technology Services) and GBS (Global Business Services) (Global Business Services). GTS handles infrastructure services, product maintenance, and the outsourcing service, which provides technical experts to meet the technical needs of its clients. GBS handles issues related to business growth, finances, and market reach through consulting program management solutions, and systems integration. In particular, IBM has turned its Cloud Advisory Services into a major platform for businesses to find and use cloud-based solutions in an effective way.
IBM Global Services is the best choice for companies that want to use software consulting services from a company with a strong background in the field. IBM's reputation for great market performance has also grown over the past 100 years.
Recommended reading: 4 Software Development Outsourcing Pitfalls to Avoid
6. McKinsey & Company
McKinsey is one of the world's most well-known software consulting firms. It works with businesses, government and non-government organizations, and non-profits. The company is based in the United States, and it was started by James O. McKinsey and Marvin Bower in 1926 in New York.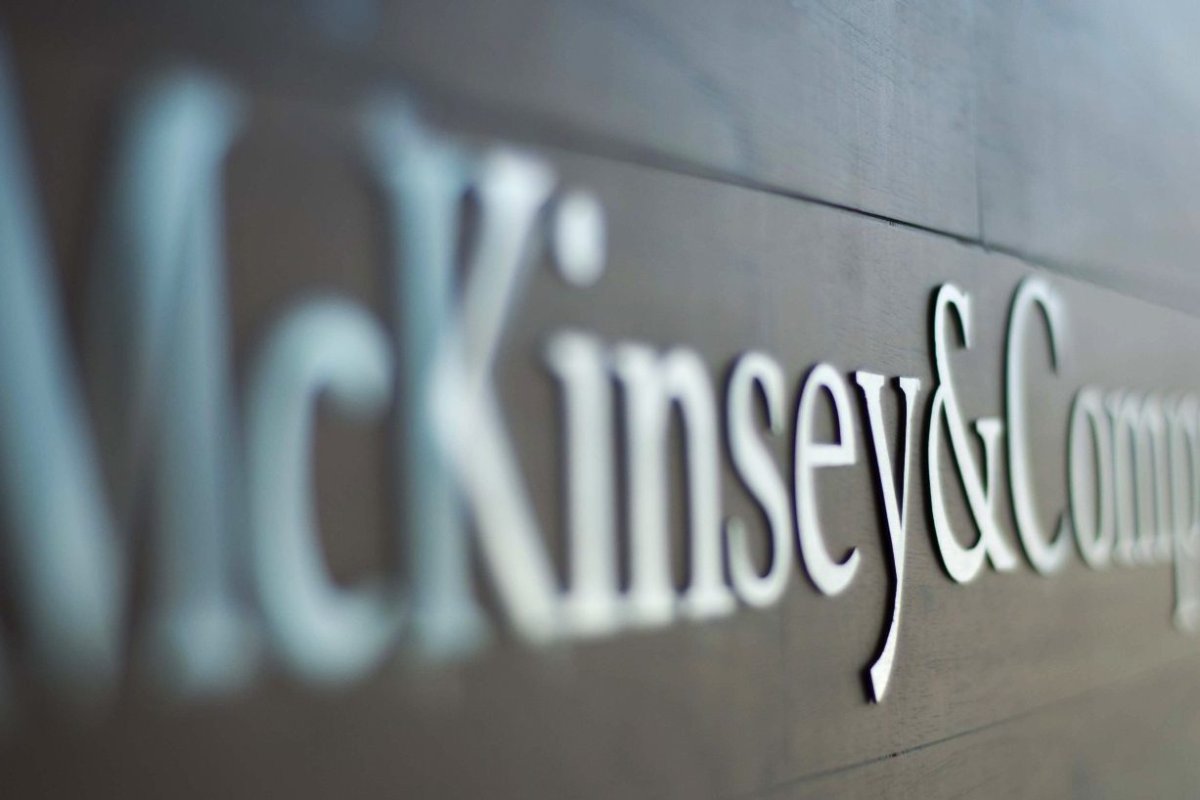 This consulting firm works on strategic, organizational, operational, and technological problems. It has a wide range of industrial departments that work on products related to natural resources, technology, entertainment, and the media. That's why McKinsey is good for clients who want a company that knows a lot about its customers' backgrounds, the way the region works, and, most importantly, the economy. In addition to knowing a lot about IT, data, and technology, the company focuses on inward investment. It does this by studying market trends and business practices so that it can help its clients in the best way possible.
This IT consultant looks at statistics based on accrual to figure out how to change the outside world, redesign the foundation, and make their services as effective as possible.
Overall, McKinsey is a company that wants to make a difference for both its partners and the world. It has worked with 90% of the top 100 companies in the world. Five-star ratings show that McKinsey & Company is one of the best software consulting firms in the world.
7. Boston Consulting Group
Another well-known software consulting company is part of the Boston Consulting Group. Bruce Henderson started it in Boston, Massachusetts, in 1963. BCG is well-known for its management, strategy, and technology consulting services, which help companies deal with their toughest problems.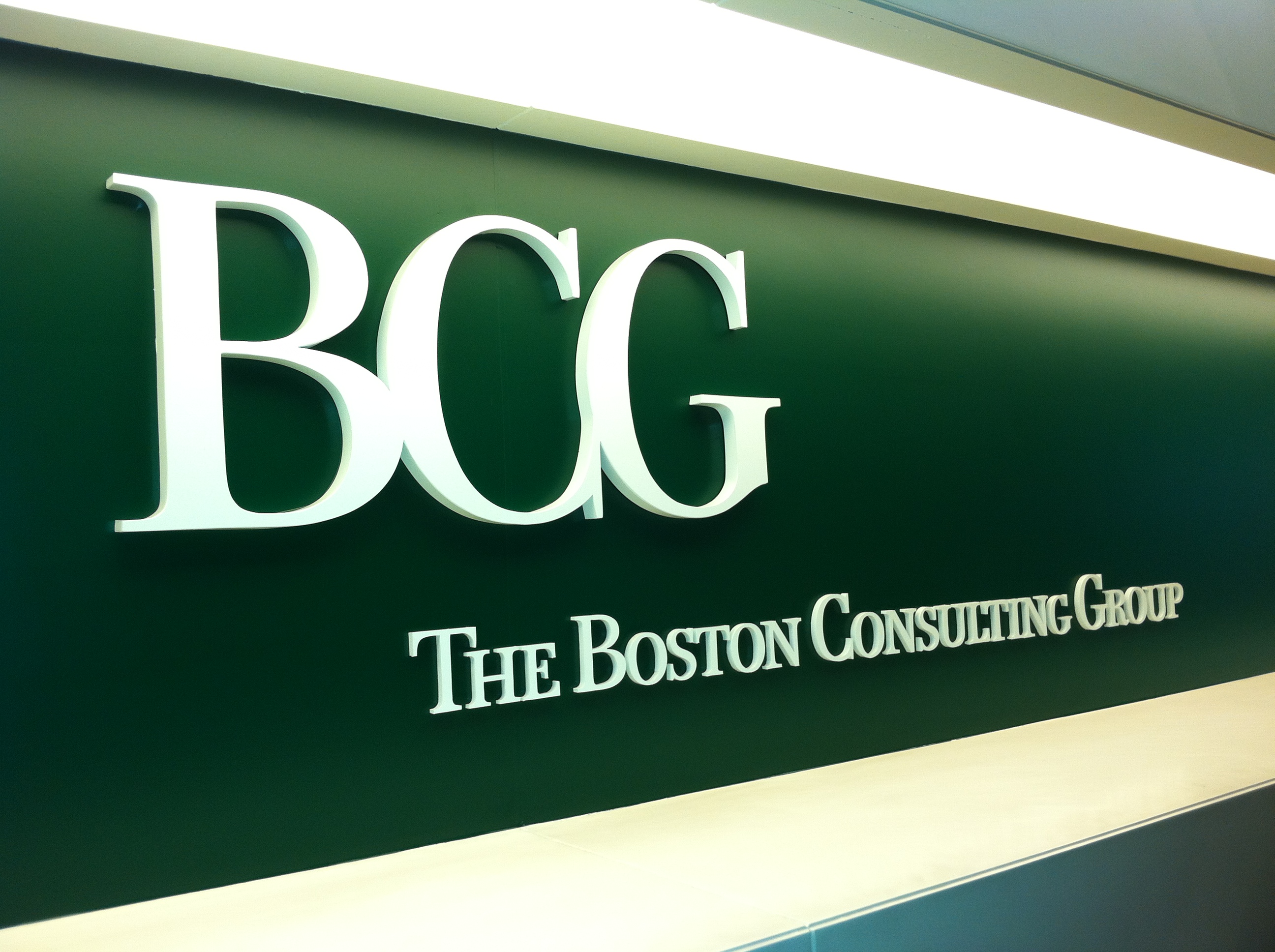 There is no doubt that the company has talented employees, great work for clients, and great opportunities for professional growth. Through their company's core values, BCG tries hard to show their clients the best example of business ethics, build a productive and loyal workforce, and make the world a better place.
Also, clients are helped with new and innovative operations like AI, big data analytics, and tools for digital transformation.
BCG is known as the best IT consulting company in the world because it has a global team of experts in technology and access to a lot of data. This helps clients take advantage of corporate culture, seize the best opportunities, and start changes.
Recommended reading: Top 3 Best Countries for Software Outsourcing Asia Pacific Region
8. KPMG – Best Software Consulting Companies
KPMG, which stands for "Klynveld Peat Marwick Goerdeler," started in Amstelveen, Netherlands, in 1987. It later became part of other MNCs.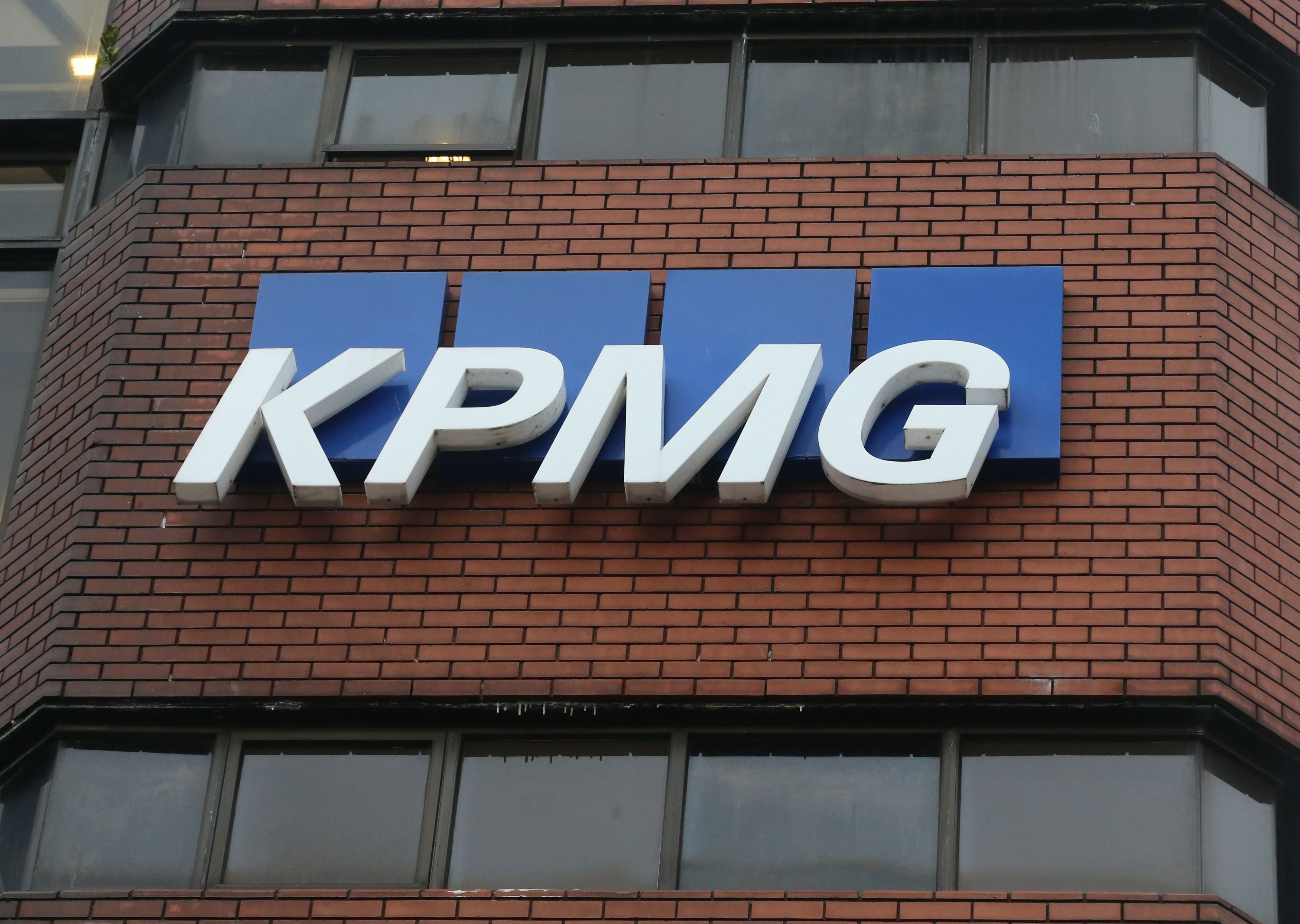 This software consulting company offers professional services in three fields: Audit (40%), advisory (IT consulting, 38%), and tax (6%). (22 percent ).
Companies that work with KPMG may benefit from being honest and working with experts in data analytics and how to use it. Also, they can reach their goal of increasing the total value of the business to boost revenue growth. Keeping risks to a minimum and making operations run more smoothly.
The firm's reputation is very important:
2nd in overall consultancy by OpRisk & Compliance

2nd in 2011 as the World's Best Outsourcing Advisors

29th on the Fortune list of 100 Best Companies to Work For
Even though KPMG is well-known for its auditing skills. Through its value-based corporate culture, this company has shown that it is a powerful force in IT advisory services.
Because of this, this company is seen as one of the best consulting firms in the world.
Recommended reading: Outsourcing Software Development Vietnam: Why You Should Collabora With?
9. Capgemini
Capgemini is a company that was started by Serge Kampf in 1967 and is based in Paris, France. This is the only French company widely known for its professional software services in consulting and is on the list of the top consulting companies.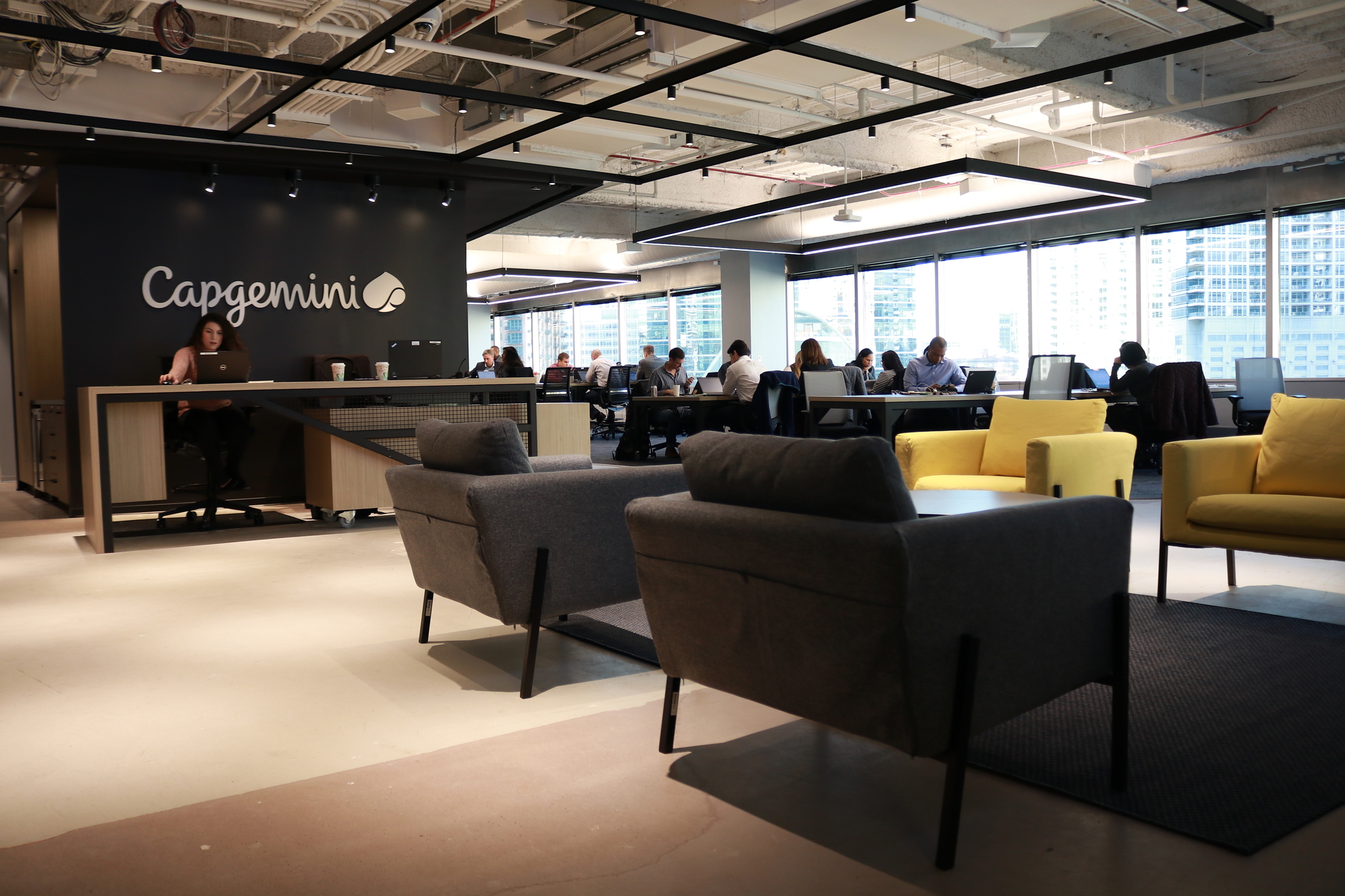 Its technology services include designing, developing, and implementing solutions, as well as improving IT and putting systems to use.
The software company also helps clients a lot with technology when it comes to IT consulting, which is done under two sub-brands called Capgemini Invent and Sogeti.
Surprisingly, there are also outsourcing services that let clients take full or partial control of IT systems, including applications, infrastructures, and the business processes outsourcing that go with them. This software company says that working with clients to create customized, high-tech solutions is the best way to make sure the best results.
If you want to get unique services and a focus on getting things done, one of the software consulting companies you might be looking for is Capgemini.
Recommended reading: How to Estimate a Software Project? A Detailed Guide From Designveloper
10. TATA Consultancy Services
Tata is a global software consulting firm that uses a mix of business intelligence and technological experience. It began in India in the year 1968.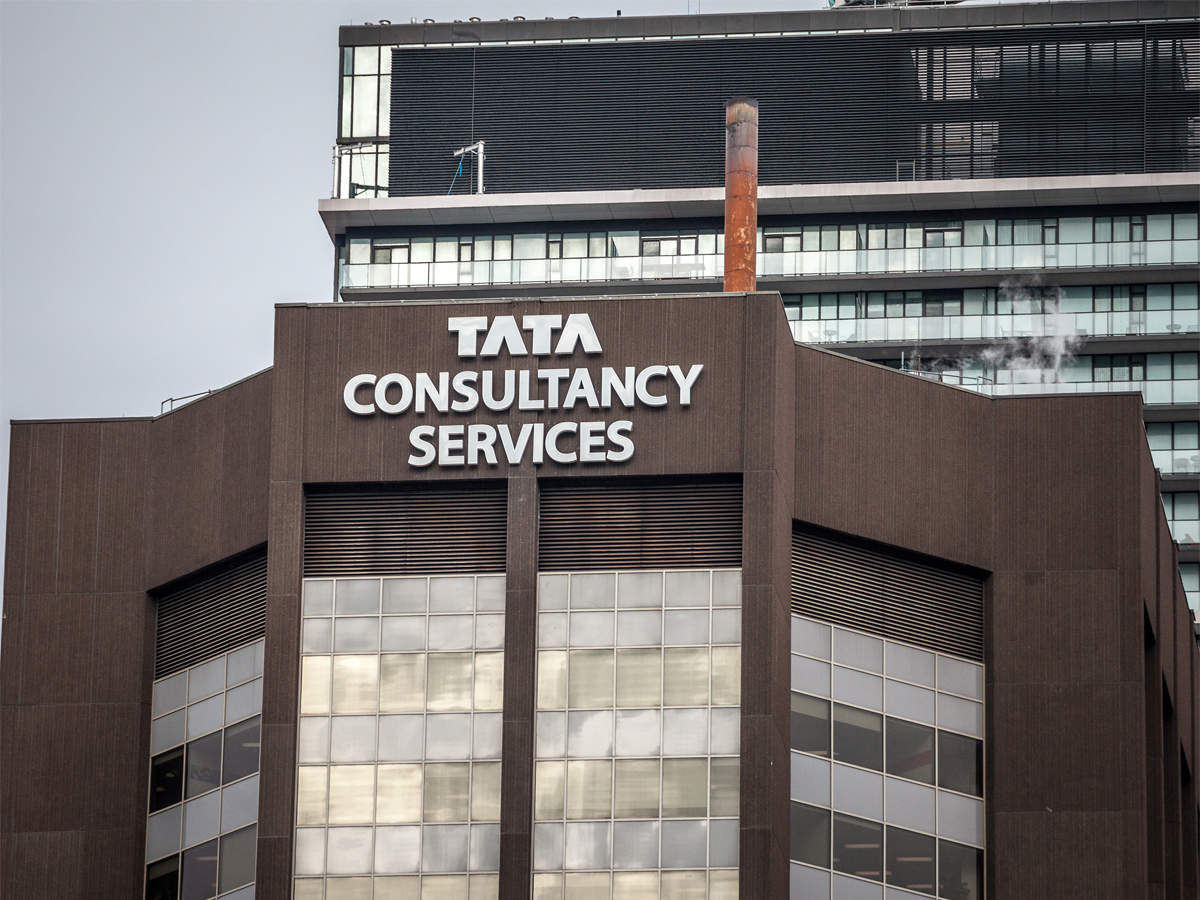 Tata is a well-known company that offers services like consulting, application development, help with infrastructure, and business outsourcing.
The cognitive business functioning of a company works by using technology to make sure the best results and keep costs down. And improve the ability to work to boost productivity. Tata's clients can also tailor their solutions to their specific needs.
To sum up, Tata Consultancy Services deserves to be in the top software consulting companies.
Recommended reading: Hiring a Freelancer vs Agency for Software Development
11. Top Software Consulting Companies – SAP Services
The SAP services began in Waldorf, Germany, in 1972. Systems, Applications, and Products are what SAP stands for in the field of data processing.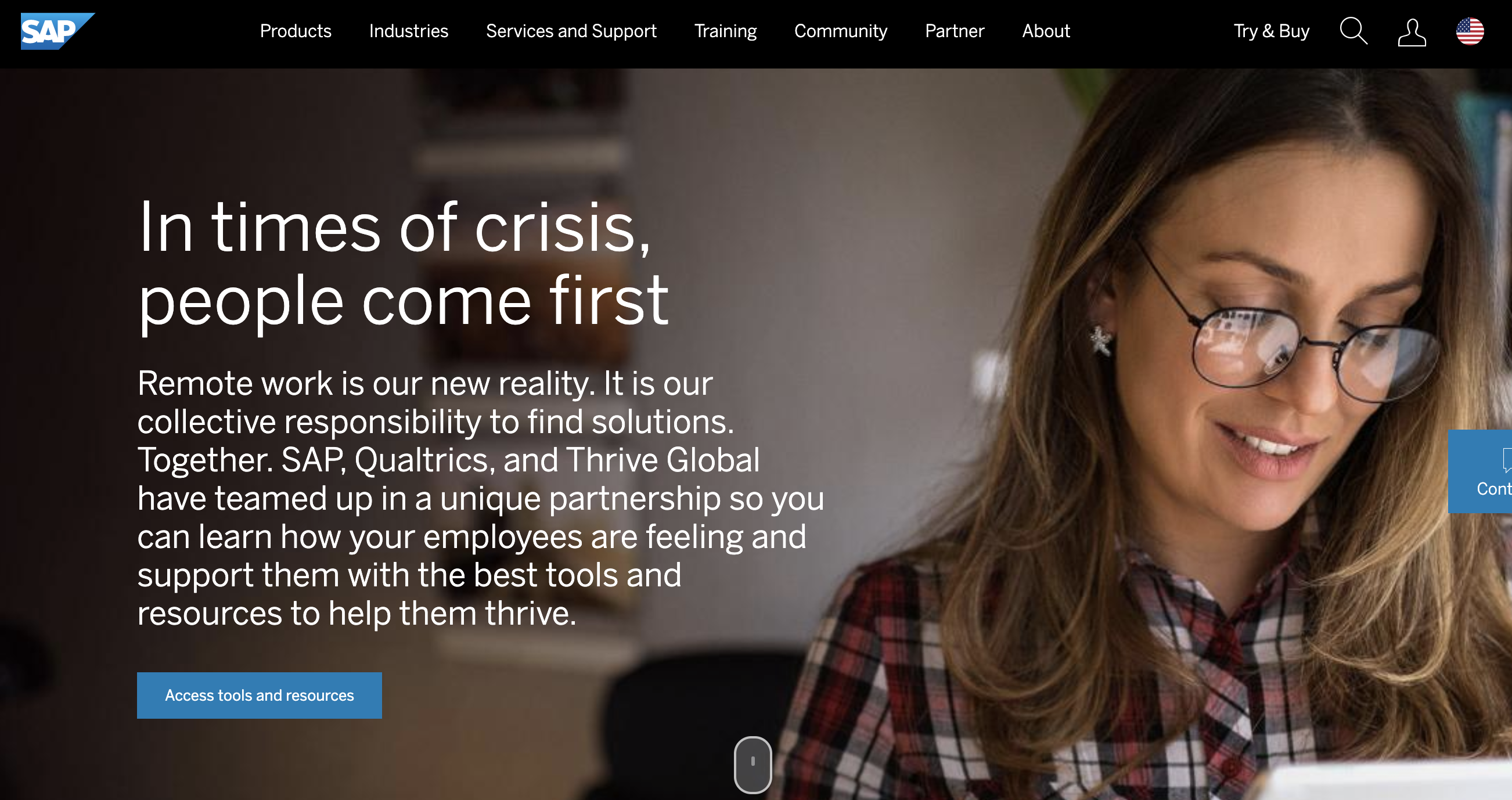 When it comes to versatile services, SAP experts in a variety of professional facilities:
analytics

content and collaboration

customer relationship management

data management

enterprise management

financial management

human capital management

product lifecycle management

supply chain management

supplier relationship management

technology platform
This company also improves the use of technology, like machine learning, a wide range of items, and the blockchain. Cloud computing and SAP HANA to solve business problems.
SAP keeps doing everything it can to be one of the top software consulting companies in the world. They do this by re-inventing themselves as a good company and pushing the technical shell.
Recommended reading: Software Development Costs: A Detailed Guide to Estimate Your Project
12. Cognizant Technology Solutions
This software consulting company was founded in 1994; its headquarter is located in Teaneck, New Jersey, United States. Cognizant provides IT services including digital, technology, consulting, and operations services.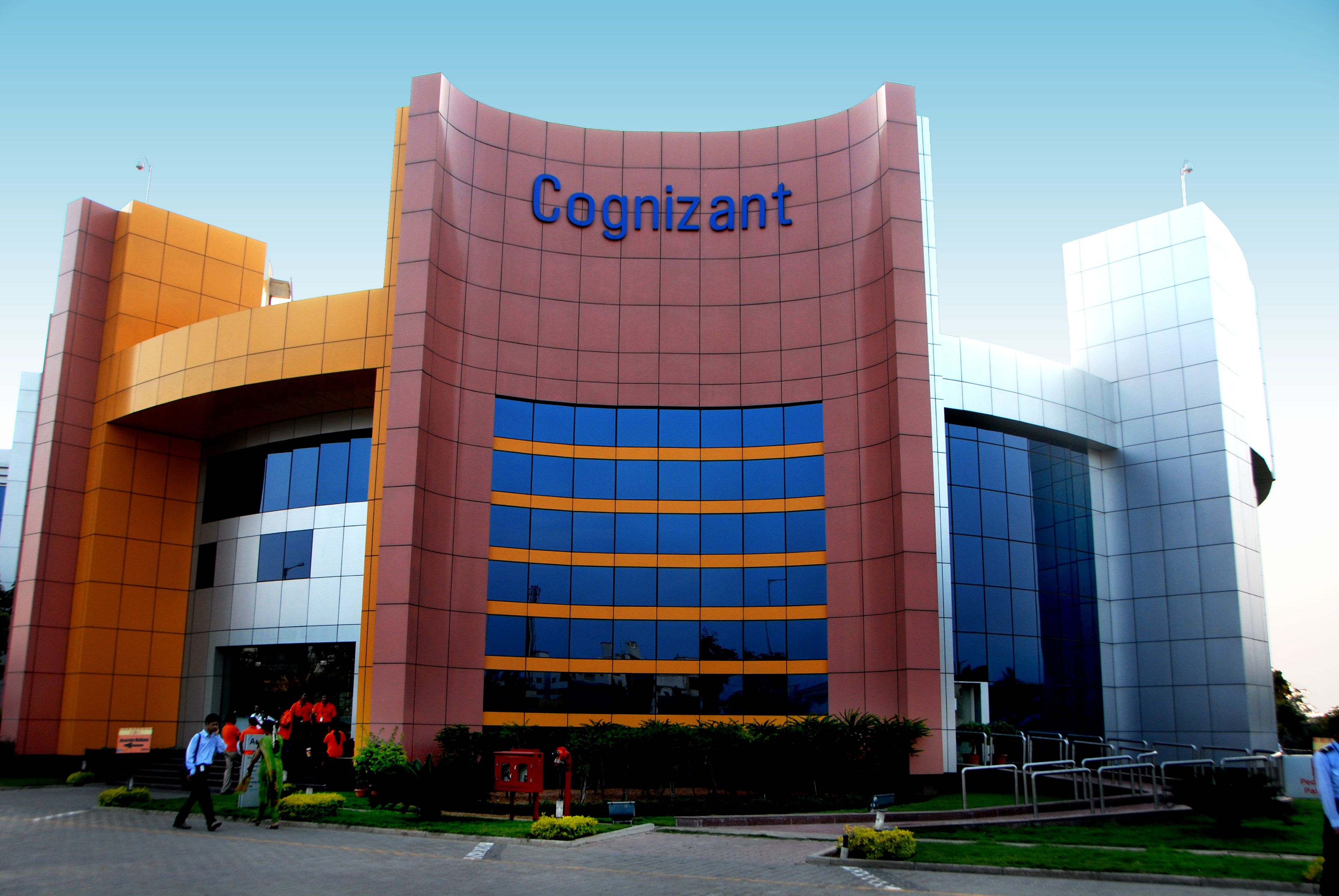 Cognizant is a great choice for clients who want a partner with a global focus. Still, because Cognizant has been around for a long time and has a lot of influence around the world, companies that compete on a global scale can get a huge package of benefits from the company. By working with this company, they are more likely to add more trails around the world. This company sticks to a value system that is meant to help large, well-established organizations make digital changes.
Cognizant is ranked 193 on the Fortune 500, so it should be taken into account. And is always listed as one of the most respected software consulting firms in the world.
Recommended reading: 10 Best Countries to Outsource Software Development in 2022
Final Thoughts on the Top Software Consulting Companies
As you can see, people think that technology will take over the world in this 4.0 generation. IT implementation is the key tool for any company that wants to grow quickly.
Because of this, you should definitely talk about your business's technological strategy. The top software consulting companies listed above are likely to be at the top of their markets because they have strong market stocks and come up with new ways to use technology.
But if IT is used well, it can bring about changes in the company that has never been seen before. So, potential clients need to think carefully about each consulting service before choosing the best one.
Hey, Designveloper is one of the software outsourcing development companies but also a credited business consulting that you might want to collaborate with. Contact us and we'll help you make your ideas come true!