A good website is undoubtedly one of the most important things for companies to gain a competitive edge and turn potential visitors into customers. Though it is not hard to create a website by yourself, it is often poorly developed. Understandably, a good website is a perfect blend of its excellent interface, user-friendly, and up-to-date features. Therefore, it's necessary to find a web design company to have an online presence and increase your customer base.
Characteristics Of A Good Web Design Company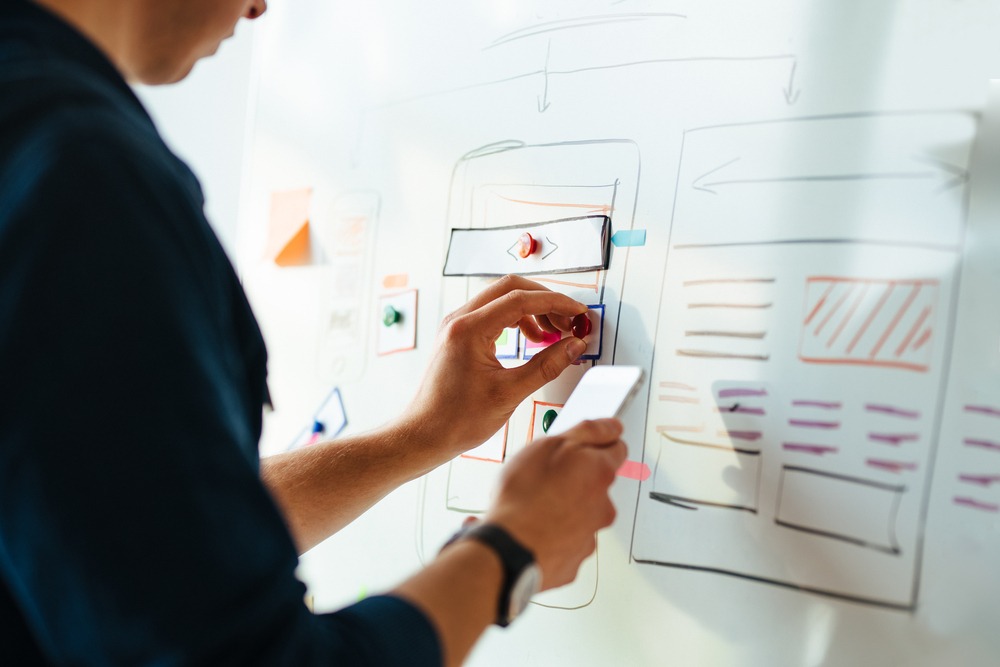 Whether you seek a website design agency in New York, London, or Hanoi, a good custom web design company should have the following features.
1. A capable team of web designers
Web designers need to master design conventions, and computer software programs to create diverse kinds of websites. They are those who turn clients' particular visions into concrete products, so they need to possess a thorough understanding of how a website works. Besides, they must keep updated with the latest technology trends.
Indeed, a good web design agency should have a team of experienced and capable web designers who produce quality work to suit diverse customers' needs. For example, in addition to building software from scratch, designers may have to work with the website's original software programs or transfer information from the existing website to a new format.
Recommended reading: Web Design Business: How Difficult Is It to Start?
2. A wide range of services
As a service provider, a web design agency often provides a detailed portfolio in which they show successful projects. Typically, professional companies have expansive portfolios of completed projects with customer reviews, making clients trust them more. Thus, potential customers can better understand their capabilities and know what services these companies offer.
Moreover, in addition to web design services, many large entities also provide various service packages for website maintenance, social media campaigns, content marketing, or other relevant services. Some web design agencies only create the site but leave customers for maintenance work. Thus, a good company should be the one offering these services at reasonable prices.
Communication and listening skills
A good web agency knows which questions to ask clients and how to answer customers' questions regarding its products and services satisfactorily. It is such a good practice to be evident of their available services and prices to clients. In addition to effectively expressing yourself, listening is another determinant of good company. It needs to listen to the customers' problems and respond timely.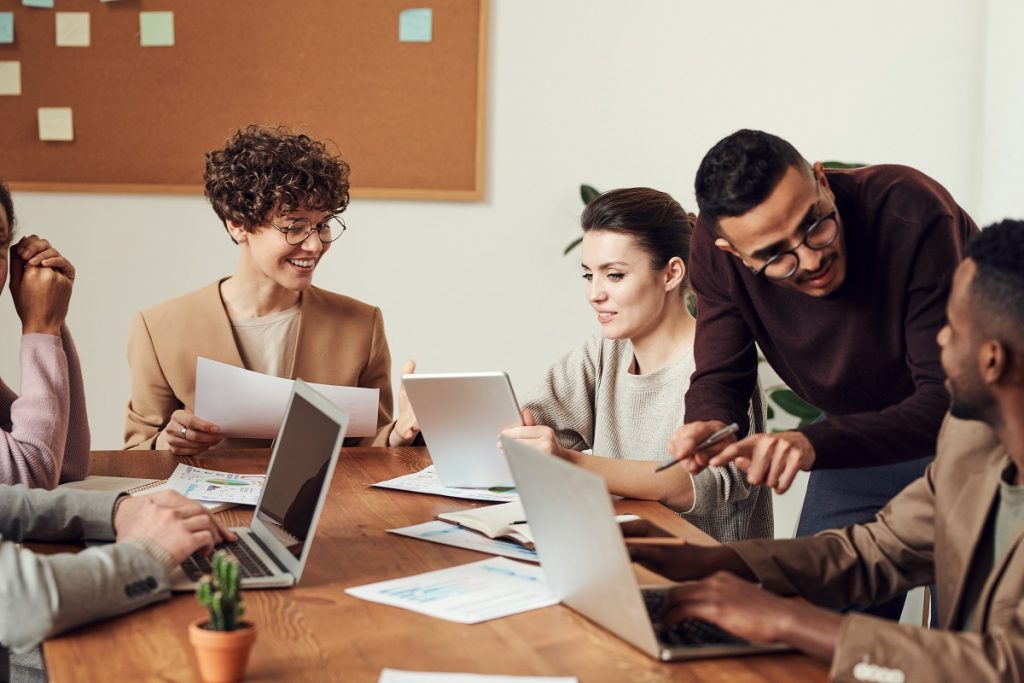 For instance, when a client wants a website with support features for his/her website customer, web design agencies should now recommend options such as the live-chat box or email submission, etc. Or when clients complain about products, the company should figure out what are problems and how to respond appropriately.
Reasonably-priced services and products
How much a web design agency charges you may vary according to your projects, website features, and finishing time. Commonly, you can know that when reaching the company or signing the contract. It's never a bad idea to estimate your project budget before searching for a web design company.
Many companies offer web designing services, but only the best one provides cost-effective services. Commonly, you can see the company portfolio to determine whether the money you spend is worthwhile.
Top 6 Best Web Design Companies in 2022
Now, you have roughly understood some characteristics of a good web design company to hire for your project. Below is a curated list of the best web design agencies in 2022, based on their company descriptions, client portfolios, client ratings, etc.
SPINX Digital, an eCommerce web design company in Los Angeles, boasts innovators and experienced digital marketers. It aims at innovative solutions for start-ups, small and mid-sized enterprises, or newly established brands.
This agency's strengths are website design, mobile development, CMS solutions, SEO content, digital marketing, etc. With a mix of creativity and smart solutions, SPINX Digital has helped many clients such as CNBC, GE Healthcare Partners, Beats Electronics, Quinn Emanuel, etc., attract a wide range of users.
Mighty Citizen is a reputed firm for UI/UX designs and web development services. This company used to work with many governmental organizations and educational institutions such as Texas Health & Human Services, American Association of Nurse Practitioners, Auburn University, Texas Education Agency, etc. Mighty Citizen is highly process-oriented with a devoted and professional team always caring about every project aspect for clients' success.
Recommended reading: Top 7 Web Design Companies in Vietnam
Designveloper is one of the leading software development agencies in Ho Chi Minh City, Vietnam. Having almost ten years of working with prominent Vietnamese companies, Designveloper's professional and enthusiastic web developers and experts are committed to providing top-quality and cost-effective software services. The company's mission is to assist businesses and start-ups in transforming their ideas into impactful products.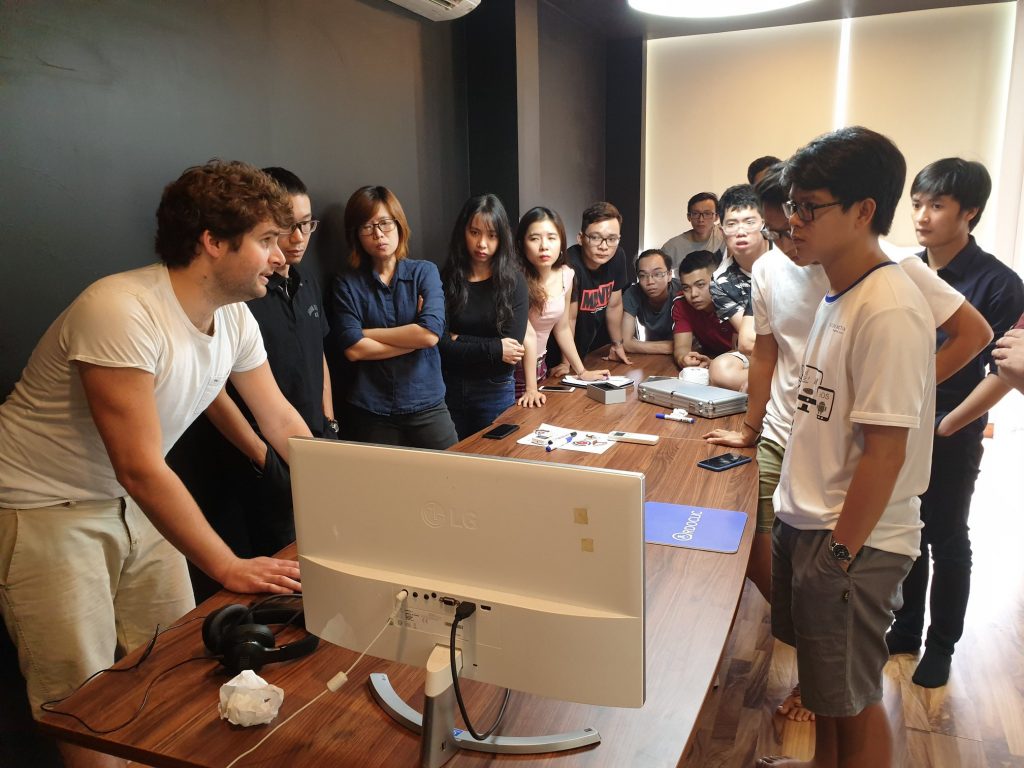 Webpop Design is an established website design agency in London that designs and develop bespoke WordPress websites for a broad range of clients. Predominantly a freelance web design team, the agency can pass on savings to their customers whilst still offering the "agency" experience. The company focuses on small to medium-sized businesses and has built websites for major brands in the finance, entertainment, health, law, non-profit and educational niche. Whether you want a content-driven blog, an e-commerce store, or a lead-generating website, the team at Webpop Design can help.
State Creative specializes in WordPress and Drupal websites and web maintenance and security services for businesses. The company focuses on small businesses and medium enterprises such as financial firms, online retailers, and non-profit organizations. State Creative's expert staff will work with your projects from scratch to your ultimate goal, providing efficient service for your companies to enhance online engagement.
With nearly 20 years of experience, Blue Fountain Media is a top-notch results-driven digital agency in America. The company's mission is to drive the digital world and empower businesses with website design, application development, digital marketing services, etc. Its services' quality is guaranteed because its previous clients are major corporations such as Microsoft, Sony, FedEx, Peterbilt, NYU, and more.
Tips To Select The Right Web Design Company
It all comes down to your need to decide which web design company to hire. But if you have not made up your mind yet, below are some tips for you.
1. Know what kind of website you need
One of the essential parts of the selection process is to know what you need, including the kind of website and its features. For example, if you need an eCommerce website, you should opt for an experienced company to deal with logistical and technological issues. Also, this company should offer support for inevitable obstacles that come up along the way.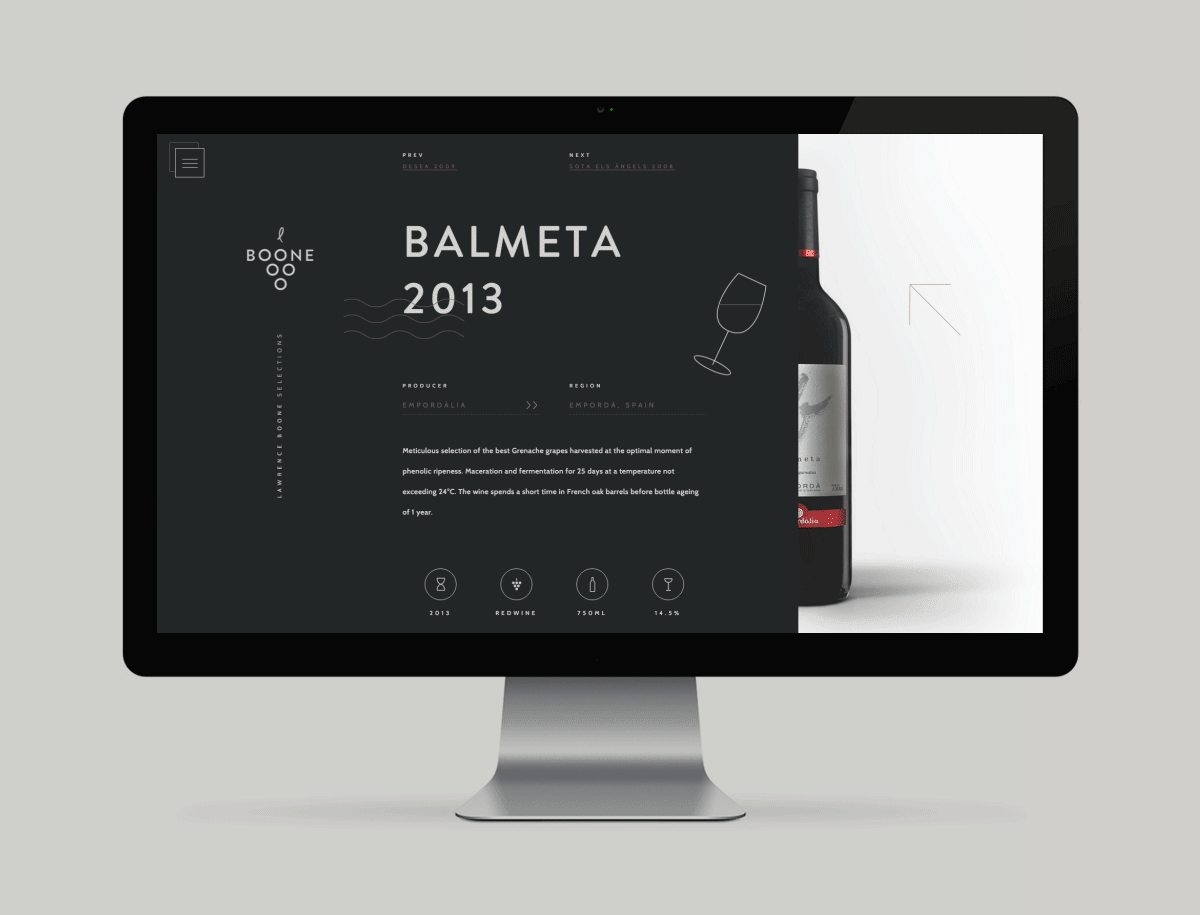 If you are a small-sized business, your website is primarily to establish trust and convert visitors into leads. Though many companies offer various services, you should consider the content management system and your web hosting. Different companies may use multiple content management systems and hosting providers when building websites, which can drastically affect your website.
2. Evaluate the web design agency's capability
Before hiring a web designer, you should figure out whether it can handle your project by inspecting its portfolio, completed projects, and previous clients. The number of successful projects and sample works can give you a grasp of the firm's experience and expertise.
You can conduct background research on the capabilities and the agency's reputation. Based on online reviews and customer ratings, you can better understand the company, such as how it works, how it treats staff, etc. Besides, you should not forget to check the reviews of its services. A web design agency with many reviews (100 reviews of average 4.0 rating may be better than only 10-15 reviews of 5 ratings).
Besides reviews, it would be much more effective to ask for your friends' or colleagues' recommendations. Word of mouth and personal references are usually more trustworthy than advertisements.
Recommended reading: The 6 Factors to Choose a UI UX Design Company
3. Inquire about web design and relevant services
As previously mentioned, customers may have different requirements for their projects. But the important thing is to ask the agency about the web designing process. How long does it take for this company to complete your website? An agency with a professional and efficient team can make you rest assured of your project is completed before the deadline.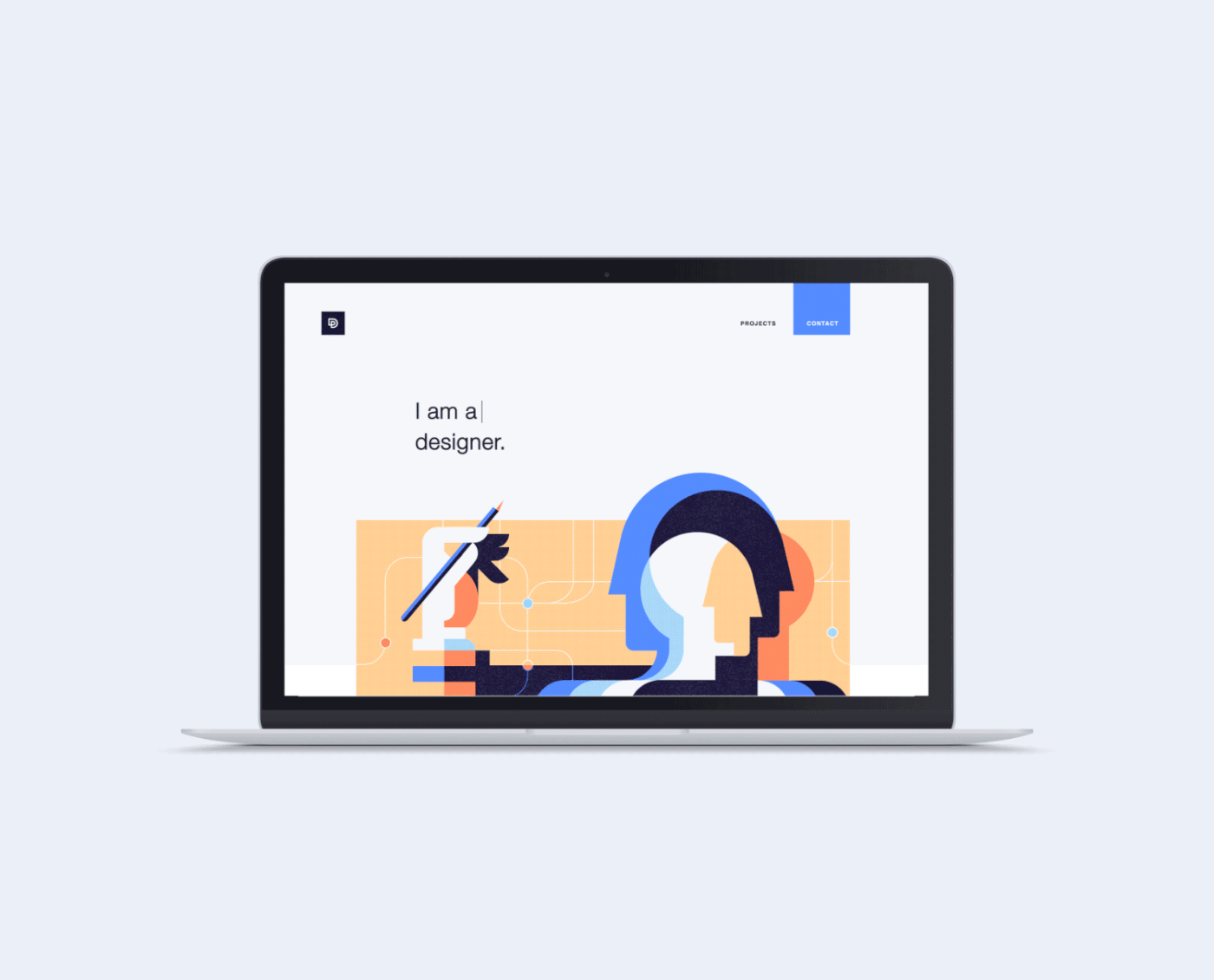 Besides, you need to ask about related services before signing the contract papers. Some website development agencies do not offer SEO content, social media marketing, branding, blog services, etc. Therefore, it seems to be more time-saving and convenient to work with agencies providing multiple services.
4. Consider the final costs for your website
For small companies and startups, getting a website up and running is enough, and they may not necessarily need the best website immediately. They can tailor their website with ease in the future, so putting extra money on a web with costly features in the first place may backfire.
In addition to initial design and web development costs, you have to pay other charges, including hosting and ongoing support. Almost every web design company charges for web hosting, but even this can be widely variable. Some companies include support fees in the hosting plans, while others charge you a few dollars. Therefore, you need to be clear about the plan for these costs on the front side.
The Final Words
In a nutshell, a good web design company with expert developers, various suitably-priced services and products, and timely support can help promote your online business presence. Since there is a pool of web design agencies out there, you can refer to our tips above to opt for the one that best suits your project requirements.