When everyone gives serious attention to their health, the healthcare app development industry is growing bigger and bigger every year. In 2018, it was estimated to be valued at US$28.320 billion. The cake is still there to take home, so are you ready to start a million-worth hi-tech healthcare system?
The 5 Important Things About Healthcare App Development
Here are the 5 things Designveloper believes you should acknowledge before developing this type of product.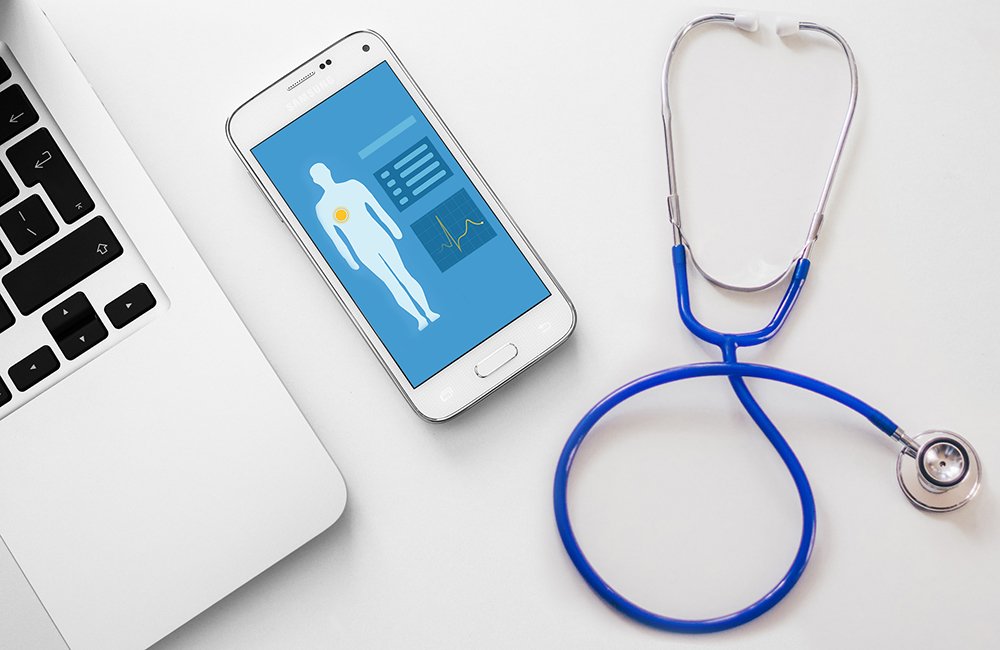 1. Do not rely on only developers, experts from the healthcare industry are really important
Even if your team is skilled, it does not mean that they have a precise and accurate understanding of the medical industry.
In 2012, researchers from the American Medical Association's JAMA Dermatology conducted a test on several malignancies analyzing apps and the results were that 30% of the cases are wrongly diagnosed. As stated in research by the New England Center for Investigative Reporting, there is a notice-worthy number (80% of 1500 healthcare apps investigated) of existing apps that have not been clinically tested. As a consequence, faulty information and diagnoses from those mobile apps will affect users' decisions regarding their health condition, and worse, it may result in a real legal problem.
That's why you need one or more healthcare experts to give advice on the product's features, medical-related knowledge, etc.
However, don't underestimate the importance of development teams. In general, the medical industry is the one that requires accuracy and quality products to serve people. For that reason, a mobile healthcare app (or you could call it "mHealth app") has to be precise on both medical and technical bases. After all, your healthcare app development is all about human care, please don't take any risks regarding this.
2. Define your Target Customers
Everybody knows that this is an important preparation before starting to design and develop an app. Let's say, we will have to do some research about the market, including potential competitors, customers, and market share as well as current trends in the industry. Obviously, all of these are operated for successfully promoting the app. Those theories sound simple, yet, when you put a step into this industry, healthcare might be a tricky one to deal with.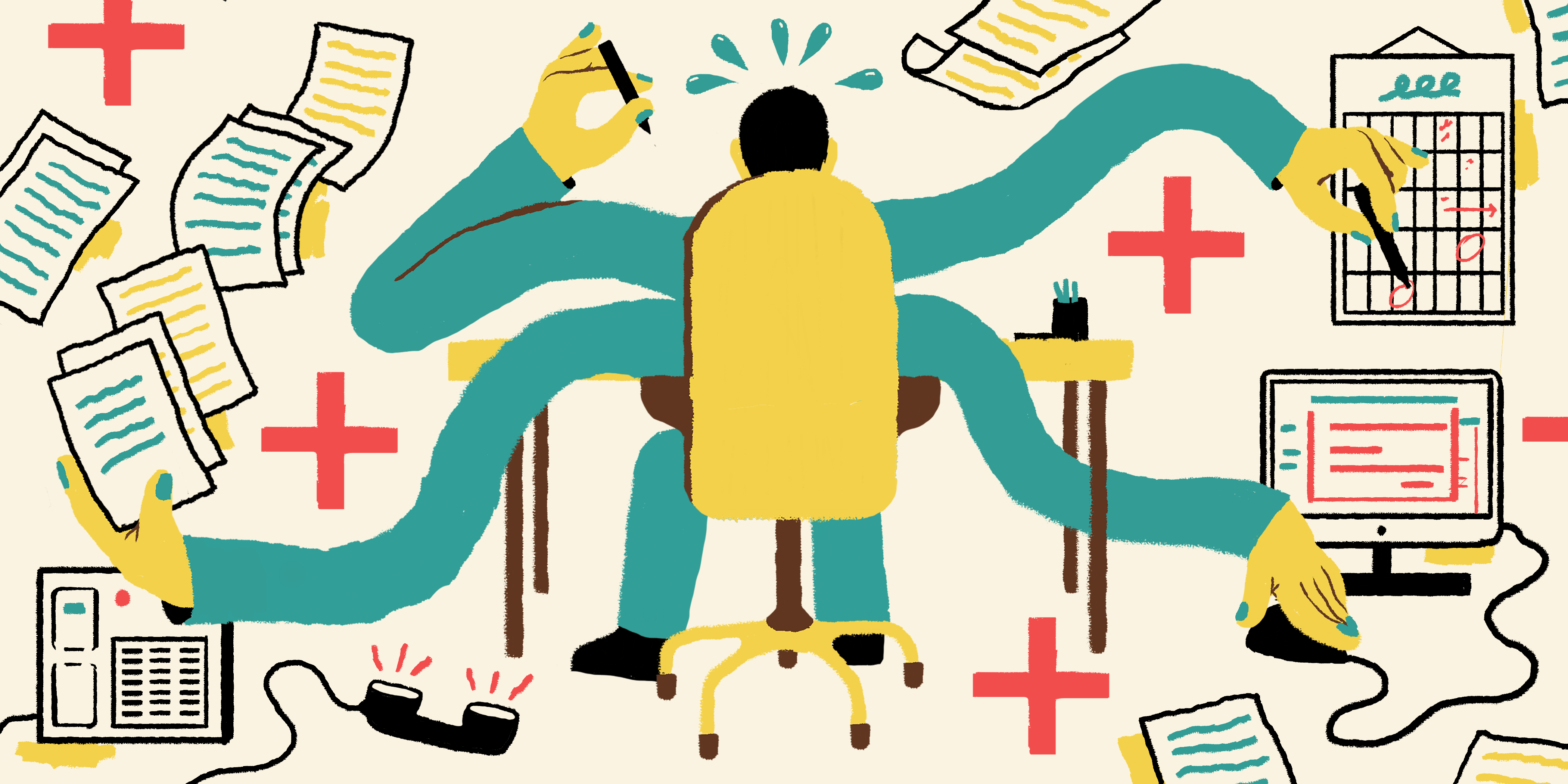 First of all, the term "customer" is a bit vague to use in this situation. Because in the healthcare industry, you will have three types of customers:
Patient:

Most of the consumers in this segment lack proper knowledge of healthcare. Therefore, product designers and developers have to simplify the implementation of the product. Moreover, according to a study by

IMS Institute

, a leading mHealth app should include one or more functionalities like

inform

(provide information in a variety of formats),

provide instruction

,

record user data

,

display

(graphically display/output user-entered

data), guide (provide guidance based on user-entered information, and may further offer a diagnosis, or recommend a consultation with a physician or a treatment), remind/alert, communicate between healthcare providers and patients.
Provider: This type of customer includes doctors, nurses, physicians, etc, or any other party that has a deeper knowledge of the industry and plays the role of assisting the patients. Just like the first segment, their highest priority when choosing a mHealth app is the ability to improve healthcare outcomes. However, these providers are able to monitor and access more complicated platforms carrying lots of medical terms or information. While the amount of apps for patients is huge, it is worth noticing that the number of apps for a healthcare provider is still low (2% according to IMS), and obviously, this is a potential market for app publishers.
Organization: Due to the urgent need to integrate technology so that their working process becomes more effective and accurate, big and small hospitals, clinics, pharmacies, etc. are also in the rush of looking for a

mHealth system to implement. As stated in a study by the Healthcare Information and Management Systems Society, there are "58% of hospitals have mobile-optimized patient portals, and 47% of hospitals are looking to expand connected health technologies".
After successfully having defied your key customers, the mission now is to customize their journeys when using your app. It would be the design (simple for customers, more sophisticated for providers or more interactive for organizations, etc.), the content (general terms for customers, clinical/medical ones for organizations and providers), and also the core features.
One more thing you should focus on is the ability to catch up with the requirements of your clients and the need of the market. Thanks to Scrum and its specialties, a software development company like Designveloper is able to solve problems and enhance its projects frequently.
3. Focus on a significant feature (or more)
Like any other category, the amount of healthcare apps is growing up day by day. Right at this moment, there are over 80.000 (4.84%) healthcare apps (in both health/fitness and medical category) listed on the App Store. At Google Play Store, the number is about 88.400 (4,21%). And according to Liquid State, about 200 healthcare and healthcare-related apps are added every day to these two platforms.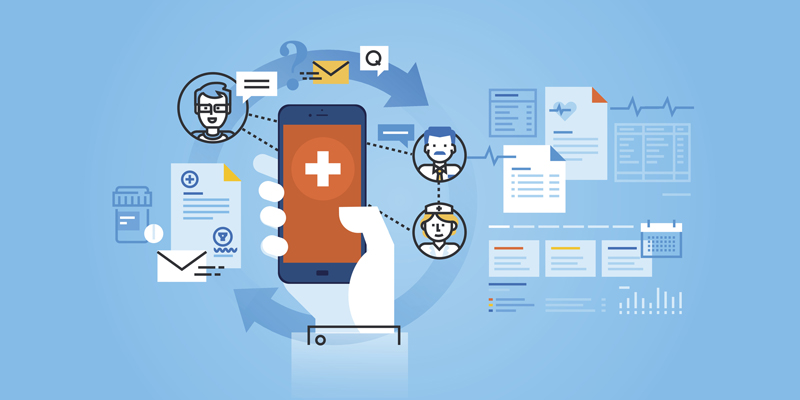 In light of all those numbers above, you now may have a better understanding of how the mHealth market is doing and how intense the competition is right now. That's why we are recommending that your app has to be special and user-driven.
To be more specific, on the one hand, your team has to design and develop an app with insightful features, the ones that your key users will commit to open frequently thanks to the benefits and convenience they bring.
On the other hand, those features must be either one of a kind or an enhanced version of numerous existing ones. For example, one of the highest-ranked heart care apps at the moment is TreatHF: it dedicates to patients with heart failure. The app does not conclude too many functions but only provides custom-made recommendations on patients' dosages, additional drugs, or research-based treatments. The unique feature together with a user-focused attitude is two things that make TreatHF the game changer.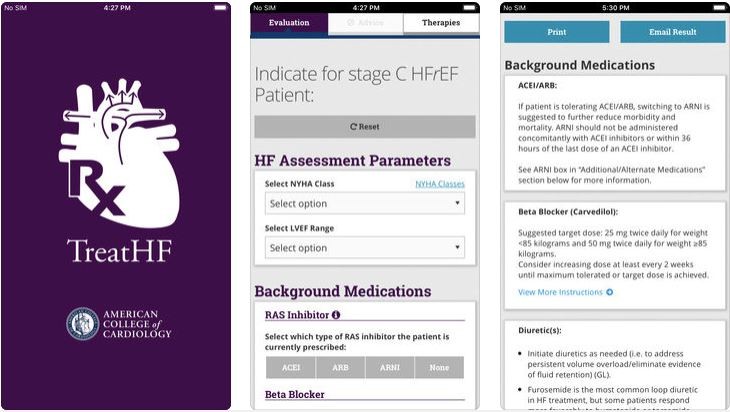 4. Know and understand the industry's restrictions, data security & other regulations
mHealth is widely recognized as a handy application category because of its various benefits for patients as well as healthcare industry workers. However, there is also a huge risk of data breaches that lawmakers need to take care of. That's why before launching a mHealth app, nothing is more important to pay attention to than checking related regulatory requirements and best practice principles.
Your app may be introduced in only some regions or all over the world. Either way, it must follow local regulations, and the activity of researching all of them will be a big challenge. In this article, we will show you an example of the "Code of Conduct on privacy for mHealth apps" conducted by the European Commission. Hereby are some of the most important issues listed in the Code:
User's consent

Purpose limitation, data minimization,

and secondary purposes
Privacy by design and by default
User information
Data retention security

measures

Advertising

Data transfers to third parties

Personal data breach

Data relating to children
Besides the Code of Conduct in Europe, the U.S. also has its own version of data protection regulations like HIPAA and HITECH. In short, app developers and publishers need to take things seriously when it comes to these kinds of data:
Patients' general information (contact data, social security number, demographics, and income details)

Medical history

Insurance-related data

Appointments, office visits, and follow-ups

Prescription
If you are not so confident or have no time to research all those regulations and restrictions, it's time to reach out to a consultant firm so that your app will be operated legally. Another option for you is to look for a skillful software development agency like Designveloper to solve all of your problems from building the system, and designing and developing products to mastering data security and encryption.
5. Consider if you want to create a whole ecosystem for your business
If you are doing some research about healthcare technologies, then this trend is one thing that you cannot miss.
Thanks to the development of APIs, healthcare ecosystem apps are on the rise too. In 2018, as a good signal, Apple launched its own Health Records API for developers and medical researchers. The API encourages mHealth development companies to start an app system to better manage medications, nutrition plans, diagnosed diseases, etc.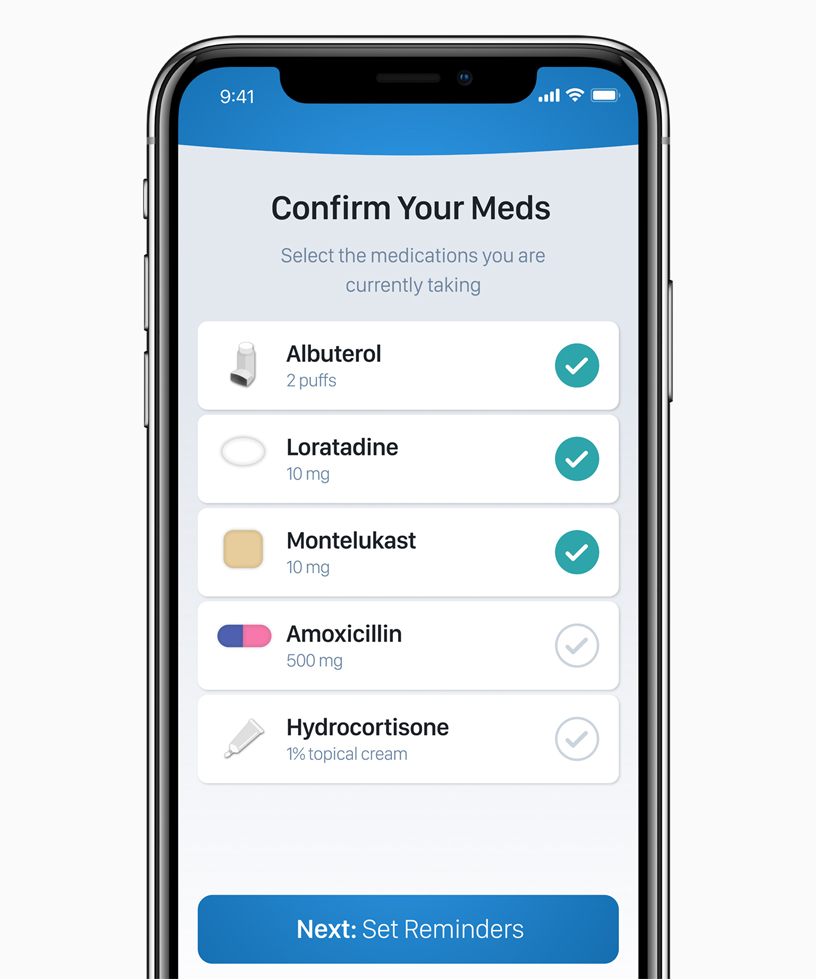 Epic's App Orchard, Cerner Open Developer Experience, Athena's Developer Portal, or the Redox network are some of the uprising healthcare ecosystems across the U.S. These systems allow patients and providers to access medical information from various resources. The idea is to create better clinical diagnoses and to improve patients' overall health conditions.
What else can a healthcare ecosystem do?
Medical tracking. This is one of the most common functions of a mHealth app. However, with a healthcare app ecosystem. Prescriptions can be imported from app to app so that healthcare providers can make a better decision on what pills patients should take and provide other medical advice.

Disease Management. Various integrated products are able to access patients' health records, diet, and exercise routines via mobile and wearable products (smart watches). As a result, it's easy to mHealth products to create their own timetable to remind patients/users to take their pills, do exercises, etc. Healthcare providers would also have a better picture of their customer's condition by using the data on this system.

A better resource for testing. The information and hub are larger than ever, software development teams will have more chances to access various cases and scenarios to test on its product and system.

Implementation improved. It's good news for software development companies. As stated above, the data resource from an ecosystem is huge and the development team could use this in their testing stage to improve user experience and software personalization at all levels (patient, provider, and organization). Implementing this new trend will give companies a competitive advantage in the market.

Reduce cost. A simple but effective ecosystem will help organizations reduce the time to record patients' data, and effortlessly deliver information from department to department. With less operation, the organization will also need fewer staff, and a huge amount of cost is cut as a result. Furthermore, their patients and providers don't have to wait for a long time to get the services that they want.
So tell us, do you have any other advice on Healthcare App Development? Just contact us and show us your idea. And if you are looking for a mHealth product development team, why don't you look at our portfolio and decide whether Designveloper is for you? Cheer!