Thanks to the development of technology, children, and students all over the world now have so many chances to improve their quality of school time. As a result, it was ranked as the third most downloaded app category by Statista (8.52%). This number means that a wise investor is likely to spend his/her money on developing educational apps. So, below are the top best educational app development companies in 2022 that you should know!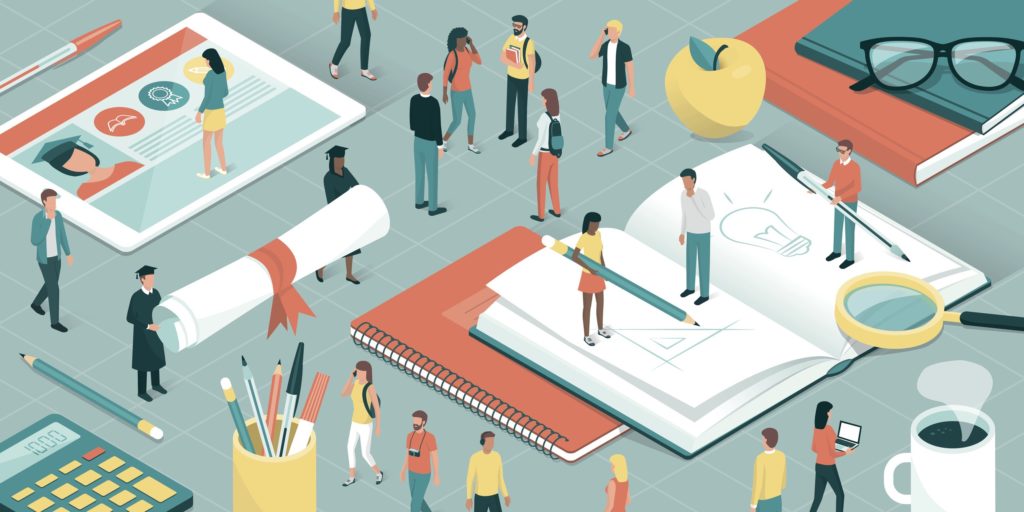 List of Best Educational App Development Companies
Openxcell
Hidden Brains
Solulab
X2 Mobile
Altoros Labs
Designveloper
1. Openxcell
(openxcell.com)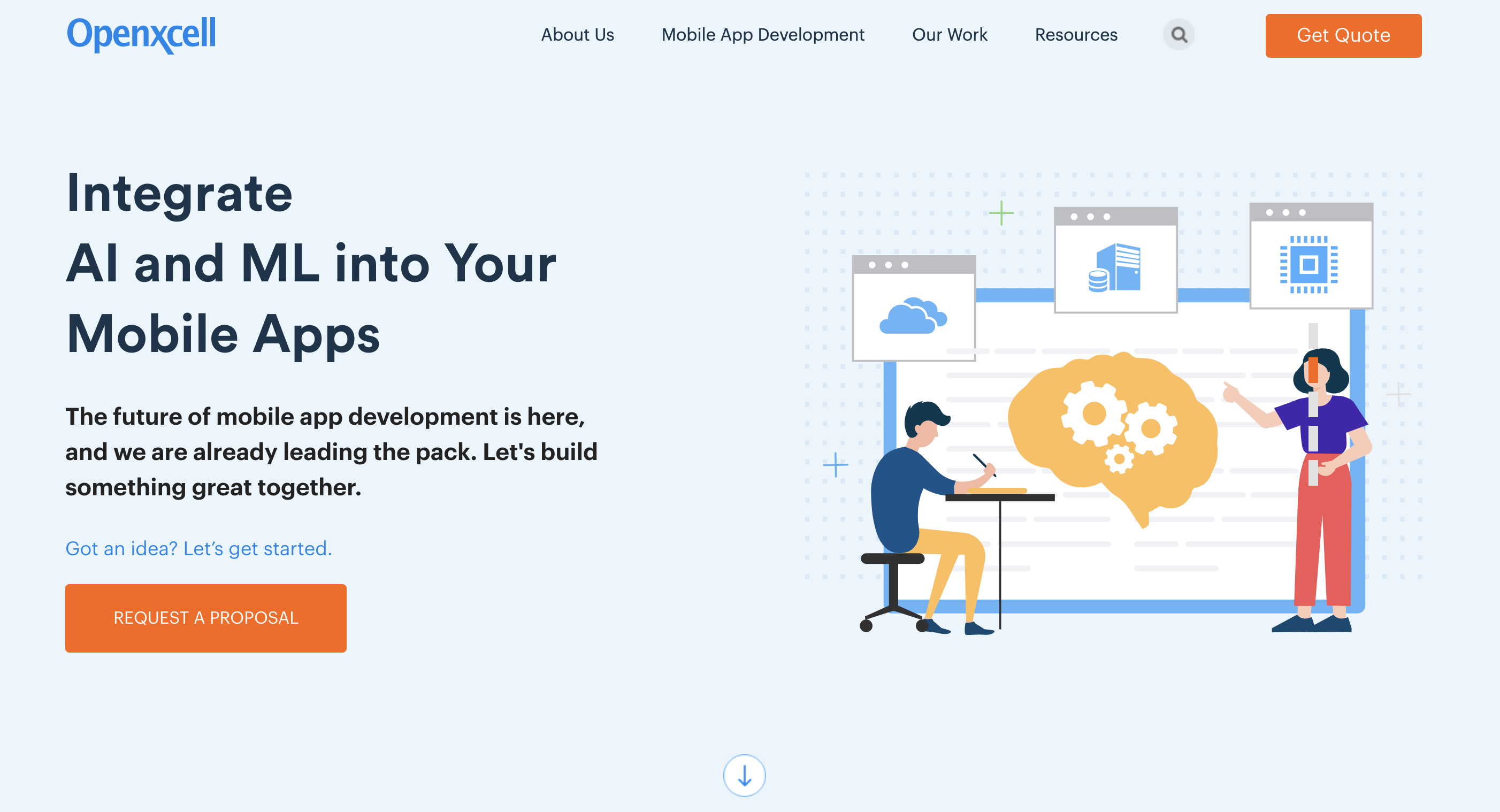 During its 12 years of operation, Openxcell has completed more than 1000 projects for clients all over the world. Their main focus at the moment is to deliver awesome software products. Meanwhile, its 300 employees including software engineers, technical consultants, and creative designers also offer you a lot of services like mobile development (65%), web development (20%), and UI/UX design (15%).
As for the education industry, Openxcell mostly developed apps or websites for kids that operated like mobile games.
Founded: 2008

Other industries: software & technology, eCommerce, logistic, automatic, real estate, manufacturing, sport, etc.

Significant clients: Google, Unilever, Conagra, Practo, University of Florida.

Featured educational projects: C-School, Numerosity, Tot Trot App, Byju's, MyU.
(hiddenbrains.com)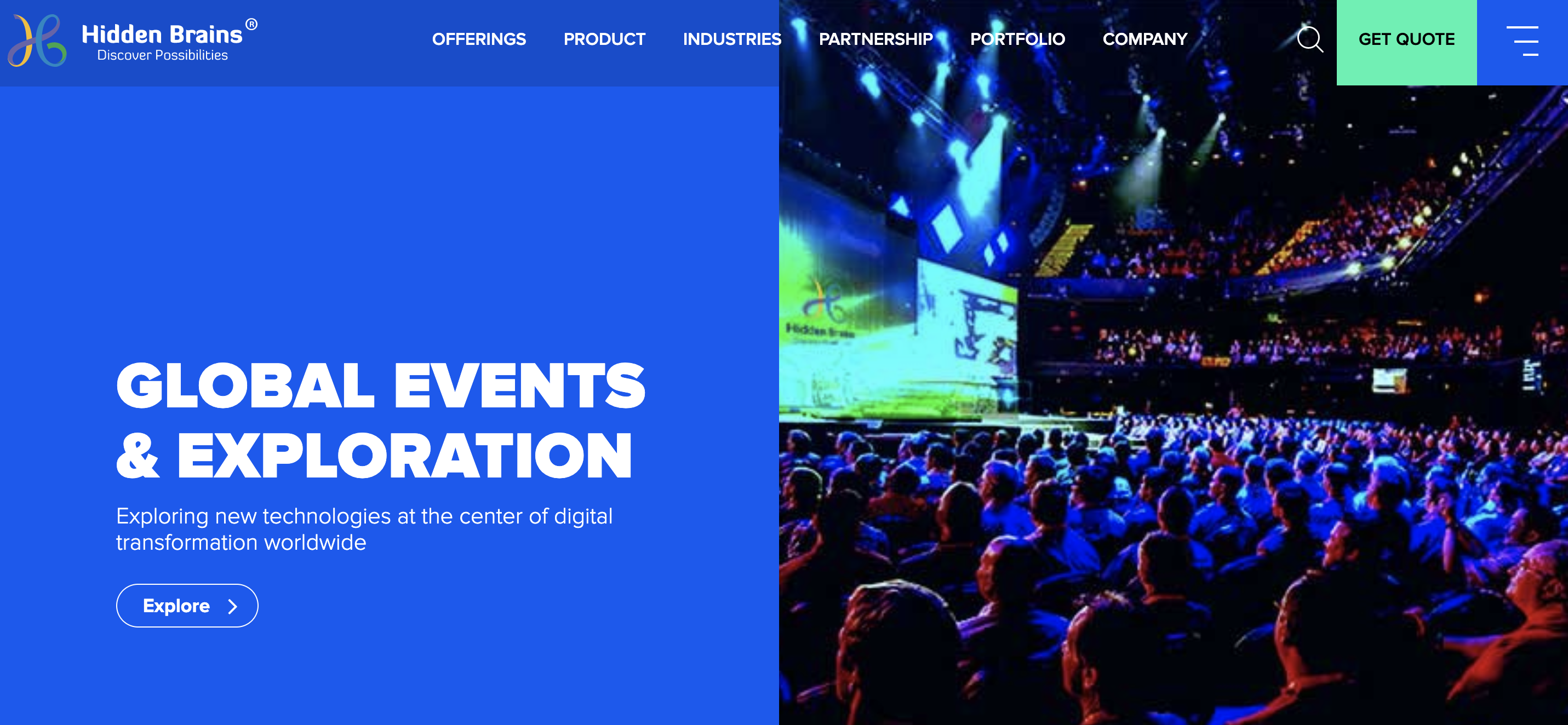 India is such a wonderful country that is home to many outstanding software outsourcing development companies, and Hidden Brains is not an exception. Currently, they have more than 300 industry experts in many fields such as software development, design, business consultancy, etc. And do you know that they've done successfully about 6000 projects of all types?
This company is listed here since it carried out several educational projects. Most of them are used to help students learn more effectively. This is the reason why they are on our list of best educational app development companies!
Founded: 2003.

Other industries: healthcare, manufacturing, social networking, e-commerce, retail, energy, travel and hospitality, real estate, media, and entertainment.

Significant clients: Xylen Application, CityShor, Xpenditure, Cay Guide.

Featured educational projects: Comprehensive Online Teaching Platform, EBS Business School App.
Recommended reading: 4 Simple App Ideas For Beginners
3. Solulab
(solulab.com)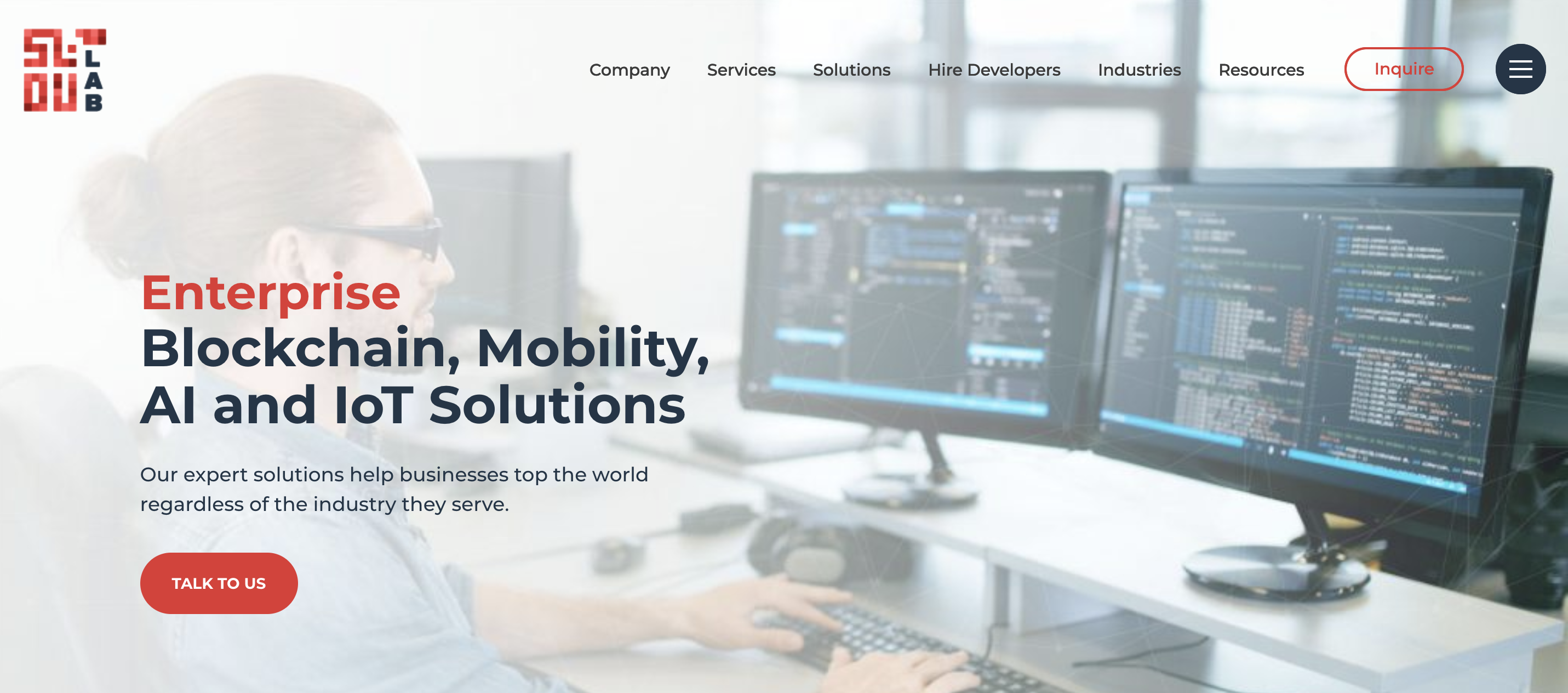 This is yet another Indian-based software outsourcing development company. Solulab is considered a young firm, it is still a major player in the IT industry and especially in the education niche. Their main focus is to always be in clients' shows and strikes to fulfill their requirements and needs.
On top of that, Solulad is accredited by several trusted organizations like Goodfirms, Clutch, and Upwork.
At the moment, its 200 employees offer various types of services such as blockchain development, mobile development, web development, IoT integration and development, UI/UX design and big data development, etc.
Founded: 2014.

Other industries: wellness and fitness, logistics, oil and gas, healthcare, retail, and transportation.

Featured educational projects: School Up.
4. X2 Mobile
(x2mobile.net)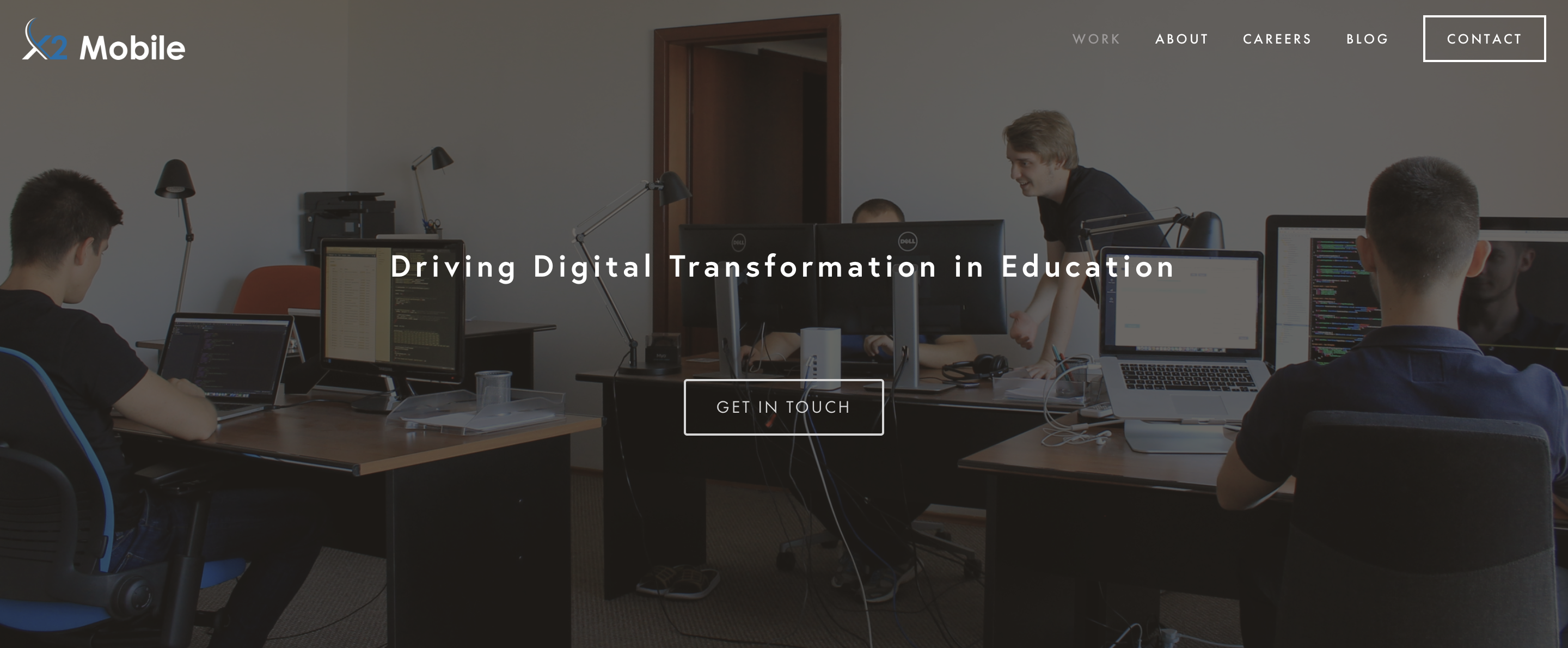 X2 Mobile is a small business from Romania. Yes, it is small but very skillful. At the moment, they mostly work with clients from the EU and the US.
Their slogan is "Curiosity. Commitment. Collaboration". As a result, they always provide their clients with high-quality products to leverage clients' business.
Some of their specialties are iOS development, Android app development, app mobile development, and mobile product development. They are one of the rarest Best Educational App Development Companies In Vietnam achieves more than 1 million users all over the US.
Founded: 2013.

Other industries: Utilities.

Featured educational projects: ClassLink Launchpad, WordWorks!
5. Altoros Labs
(https://www.altoroslabs.com/)
Altoros Labs is one of the most popular custom software development companies to provide fully managed solutions based on Java, Angular, Ruby on Rails, Microsoft .NET, React, Android, iOS, NoSQL, Hadoop, and more.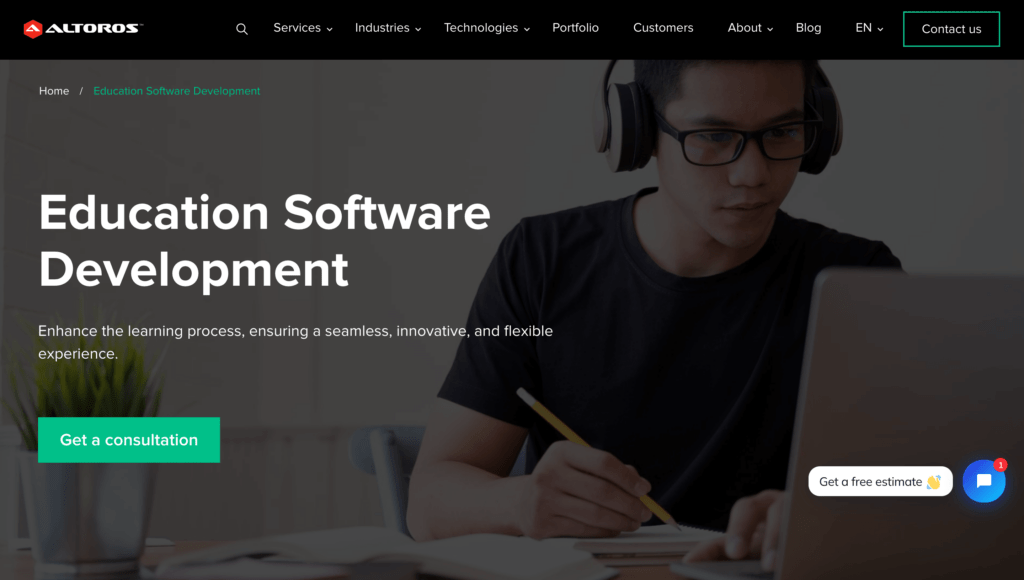 With over 350 dedicated experts, it delivers all-in-one educational platforms that go in line with your business goals, budget, and timeline. Don't hesitate to contact the company consulting team for more details. It can offer a full scope of educational software solutions such as:
E-learning applications
Learning management systems
Content management systems for education
Virtual classrooms
Education portals
Enterprise learning management
Proctoring software
Learning experience platforms
Business process management for education
You can check Altoros Labs' educational software solutions here.
Founded: 2001
Other industries: Finance & Banking, Healthcare, eCommerce, Internet of Things, Logistics & Transportation, Automotive, Manufacturing, Education, Telecommunications
Significant clients: Mom Trusted, NuoDB, ChipherHealth, Sony Design Center, NuvoPoint, etc.
Featured educational projects
6. Designveloper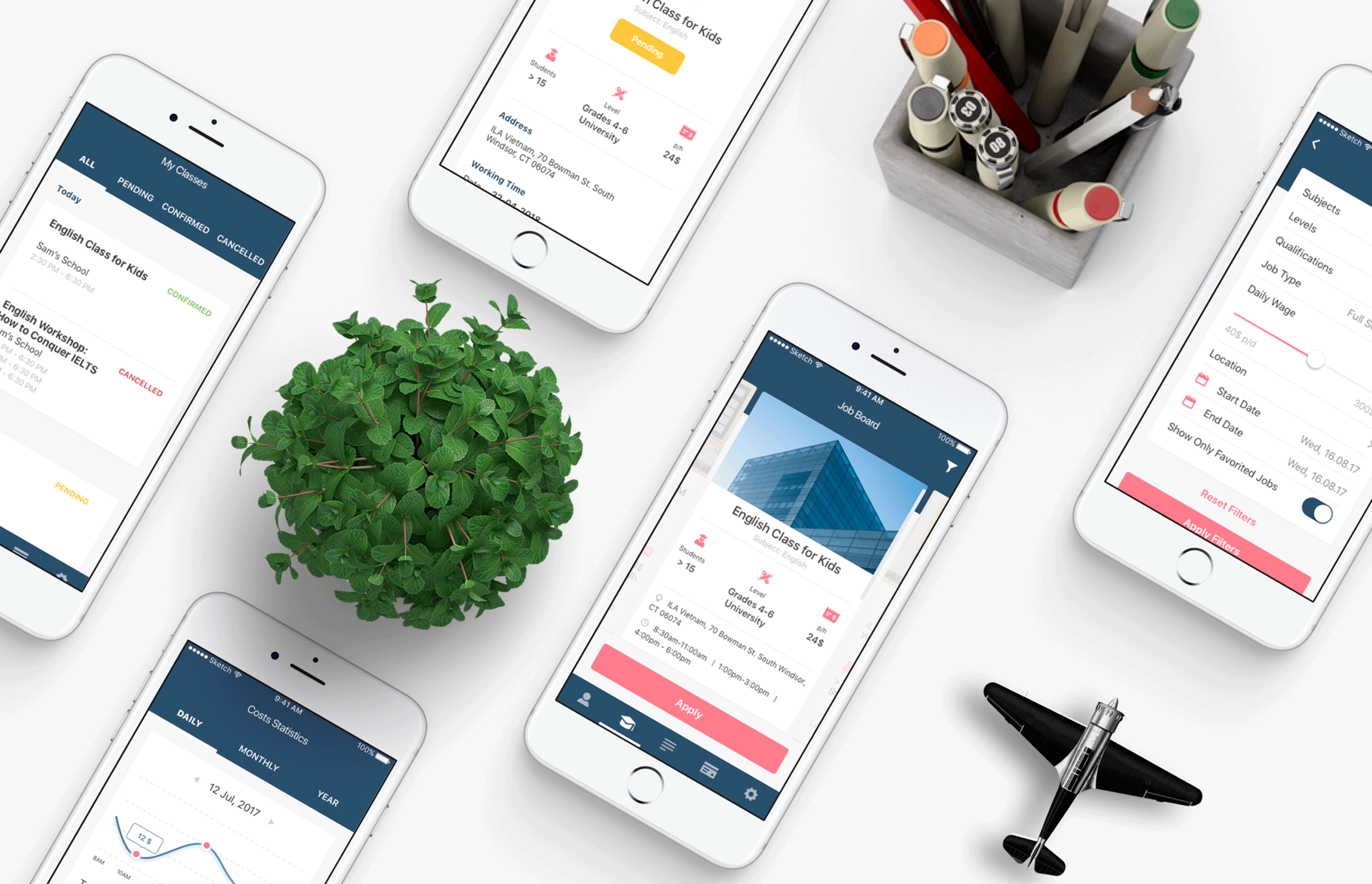 Designveloper is a medium-sized software development team based in Ho Chi Minh City, Vietnam. Its 80 team members have successfully delivered more than 100 big and small projects for clients from all over the world. And it is no doubt that Designveloper is an expert-leveled team in developing educational apps.
This is the one who loves to play with new technologies and challenges. On top of that, Designveloper was a partner of Meteor, Apollo, and Upwork. This proved that Designveloper is a strong competitor of other educational app development companies.
Founded: 2013.

Other industries: finance, utilities, social network, dating app, etc.

Featured educational project: Walrus Education.
What do you think about our list of the best educational app development companies?
Surely there are a lot of other brilliant outsourcing companies. But after doing detailed research, these are firms that are trustful, inexpensive, and did experience in developing this type of category app.
Want To Know the Average App Developer Salary?
One of the most commonly discussed job positions is the mobile app developer's position. So we are going to try and see whether or not the mobile app developer's salary is as good as people claim it to be.
And the job market is full of various jobs that offer great working conditions and amazing salaries.
1. Educational app development companies and Understanding of Application Developer
We can't start talking about the app developer's salary before we lay some ground rules for what an 'app developer' actually is. In its most general form, app development deals with various mobile application creation.
App developers have to possess great team working skills. Moreover, a good app developer has to understand the market. How does it works, what are the current trends, and what would be the best plan of action? This means that it isn't enough to only know to program. You must be knowledgeable in the field of marketing. Now, we will move on to the actual application developer salary.
2. The Different Types of App Developers
You decide to try and apply for the job since they don't require any prior experience in the field. Only a strong passion and motivation to learn something new.
You get a different mobile developer salary with each title. They also represent different workloads and responsibilities. There are three main types of how people classify app developers:
Entry-Level App Developers.
Junior App Developer.
Senior App Developer.
3. How much do they get paid for mobile developer salaries?
The actual mobile app developer salary that you could expect as an app developer varies and depends on your geographical location, skill level, and the company that you want to work in. This article will be comparing the different salaries with the average US monthly salary.
Entry-Level Salary: Based on Payscale.com, we estimate that the average beginner app developer's payroll should be somewhere in the range of $58,200 per year ($4800 per month).
Junior Salary: From Glassdoor.com, we have an estimate of a junior developer salary that expect to make around $66,800 annually, or $5,570 every single month.
Senior Salary: GlassDoor states that a senior app developer's salary should range somewhere around the $90,000 mark (that's $7500 every single month).
And if you have an idea about building an educational app, tell us now by messaging us via our Facebook, Twitter, and LinkedIn!