eCommerce app development is becoming more and more popular. These apps are crucial for businesses to succeed in the digital age. However, many companies may not realize how costly this process can be. It's often hard to know where to cut costs while at the same time ensuring that the app will meet your needs. This guide will teach you some ways to save money on e-commerce app development costs so that you can create an app that meets your business goals without breaking the bank.
Why an eCommerce App Development Might Cost A Lot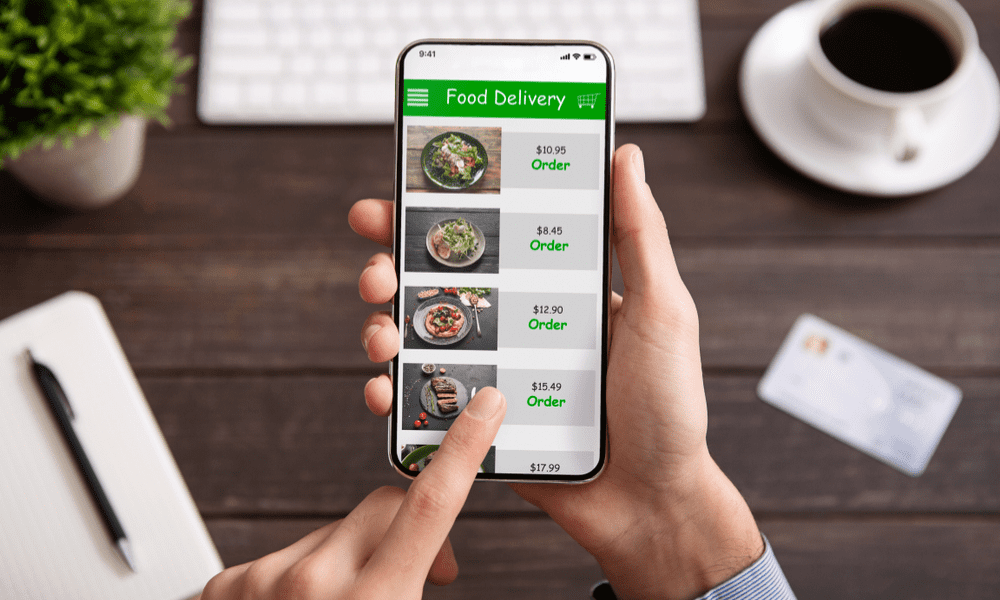 The cost of eCommerce app development can vary significantly, and understanding why it might cost a lot is essential for businesses delving into the world of Ecommerce.
One key factor influencing the cost is the complexity of the app itself. The more features an app has and the more intricate those features are, the higher the development cost. Additionally, the overall design and user interface contribute to this complexity.
The choice of development platform is another crucial consideration. Developing an app for both iOS and Android, for instance, can substantially increase the cost due to the need for dual development efforts.
The location and size of the development team also play a significant role. Labor costs can vary greatly depending on the geographic location of the development team. Furthermore, a larger team working on the project typically translates to a higher overall cost.
Once the app is launched, ongoing support and maintenance are necessary. These post-launch activities contribute to the overall cost and should not be underestimated.
In terms of specific figures, estimates for eCommerce app development costs can range widely. A simple app might cost between $16,000 and $32,000, while a medium complexity app could fall within the range of $32,000 to $48,000. For more complex apps, costs could exceed $72,000.
It's worth noting that the full-cycle development of an eCommerce app is estimated at around $106,000 and typically spans approximately three months. However, costs can vary based on project specifics and development requirements.
How to Save Money on eCommerce App Development Costs?
The cost of developing an agency-built app ranges from thirty thousand to seven hundred and 75.000 dollars. On average, it is about one hundred and seventy-five fifty (175.5) – with a median of twenty-three hundred ($231). However, experts say building eCommerce apps for iOS or Android can be done cheaply: the price starts at 5,000 US dollars to 7,000 US dollars depending on where you want your app distributed in the world.

Neilsen – Research
1. Reduce the scope of the app to save e-commerce app development cost
The first step to saving money on app development is to reduce the scope of the app. While this may not be ideal for all businesses, it can be a great way to save money.
What should you take out?
The app won't need as much space because it's smaller
There will be fewer maintenance costs because there will be fewer features or functionality
You'll likely have an easier time finding developers to work on your project because they'll have less work to do
2. Choose a design style that's inexpensive
Choosing an inexpensive design style is one of the best ways to save money on your e-commerce app development. The style that you choose can have a significant impact on the cost.
If you're looking for something that has a powerful visual image but doesn't come with a hefty price tag, consider choosing one of the following styles:
modern flat design
classic UI
minimalistic design
simple graphic design
Each of these styles is characterized by simplicity and minimalism. They may lack some of the more advanced features that may be desired in an e-commerce app, but they offer significant savings in terms of cost. For example, minimalistic designs tend to be less expensive than designs that incorporate animation or other special effects.
3. Use free or inexpensive development tools
One of the easiest ways to save money on e-commerce app development is by using free or inexpensive tools. These tools will be able to do some of the tasks you need for your app, like storing your inventory and providing basic features like user login and registration.
There are many free or inexpensive tools that can be used to develop an e-commerce app. For example, Shopify provides a number of free apps that can make it easy for you to build your own custom e-Commerce store. It also offers paid plans, which include more advanced features like customer analytics and marketing campaigns.
Another excellent tool is Teachable, which offers courses in web development with no cost for sign-up or course fees. This would be an excellent option if you're not looking to put much work into development but want professional quality results at a low price point. We've listed all of the best e-commerce platforms that might be worth your research: Ecommerce Website Builder: Choosing the Right Platform for Your Online Store
4. Find and hire a qualified team
First, you have to find a team that is qualified and committed to your project.
If you want to save money on e-commerce app development, then it might be worth looking for an outsourcing team that can work with you remotely. This would allow them to work with you without high overhead costs and they can often offer quality work for a lower price.
Outsourcing teams typically charge by the hour or per project. You may also want to consider working with a company that charges per project rather than hourly. You may not need all of their services for the whole project and this will save you money in the long run. For your concern, regarding how to choose an outsourcing team, here is your answer: How Can Outsourcing Developers Help Your Business?
5. Do your research and plan ahead
The first step to creating a successful e-commerce app is learning about your options. There are different software platforms, project types, and app features that will affect the overall cost of your project.
Once you have narrowed down your options, it's crucial to research the pros and cons of each option before making a final decision. For example, some platforms may require more resources from your development team than others. This means that over time you may need to hire more developers or pay higher salaries for them.
Developing an e-commerce app can be expensive so it's important to plan ahead and do research about what type of platform would work best for your business needs. It will help save money in the long run by making sure you're not wasting time and money on an inefficient solution just because it looks good on paper.
Recommended reading: 6 Best eCommerce App Development Companies in 2022
6. Avoid common pitfalls in development
Many companies head straight to e-commerce app development without knowing the potential pitfalls of the process. This can be a costly mistake as it can cost you more time and money in the long run. You want to avoid some common mistakes that some businesses make during this process so that you don't have to go through them yourself.
First, many businesses do not know how they plan on using an app. Secondly, many companies pick a platform and then realize that they need to change their plans or find another one soon after. Thirdly, businesses often underestimate the amount of work that goes into creating an app.
Knowing these three things ahead of time will help you make better choices during development and will save you from wasting time and money down the line.
7. Don't overcomplicate the app
Developing an app can be a complex process. With so much information to consider, it's easy for companies to overcomplicate the app and spend too much time trying to make it perfect.
There are two things you need to remember:
You don't need every feature that software like Magento offers
You don't want to develop an app that you won't end up using
What this means is that you will likely use a limited number of features on your website and in your business. Therefore, it doesn't make sense to try and include everything in your app. What you should do is ask yourself what features are most important to the success of your business and focus on those elements instead of including all of them.
8. Never ignore user experience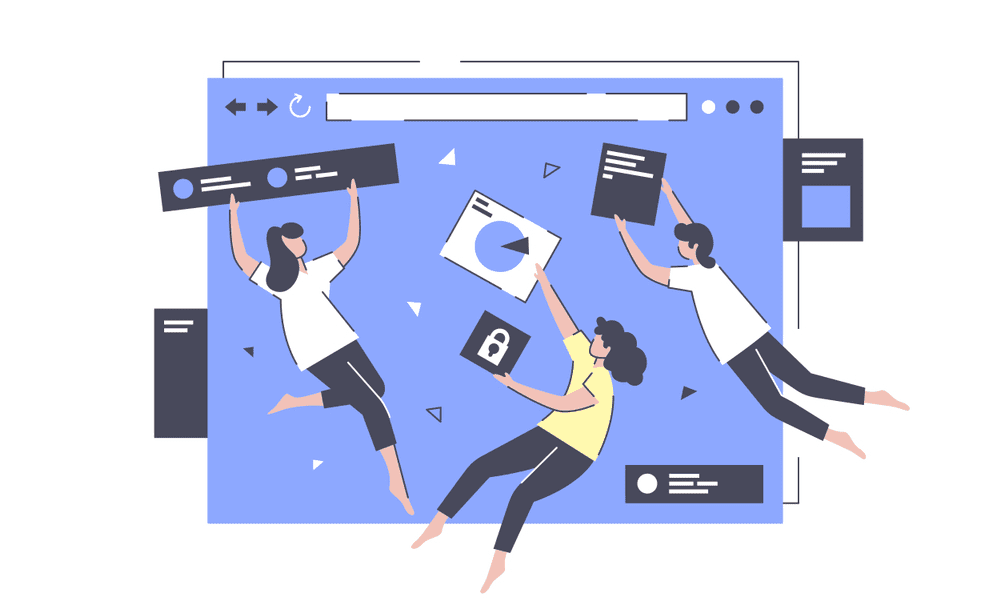 User experience (UX) is the way that people interact with your app. It's the sum of all of their interactions with it, like how easily they can find what they're looking for or how quickly they are able to complete a task.
You want to make sure that you have a good user experience so that customers are happy with your app. You want them to be able to find what they need when they search for it, and you also want them to complete tasks efficiently so that they have an enjoyable experience using your app.
Aside from just being important, UX is crucial when it comes to mobile apps because users are more likely to delete or avoid apps that don't work well on their devices. This is true even if the app has great content or offers something very valuable.
Poor user experience means unhappy customers who are less likely to make purchases through your app. According to research conducted by Forrester, 43% of online shoppers will abandon an online purchase after one bad interaction with the site—which could be anything from a slow loading page or bugs in navigation. This means there's a chance you could lose out on potential revenue if your app isn't designed correctly!
9. And the last thing: Don't and never fail to plan for maintenance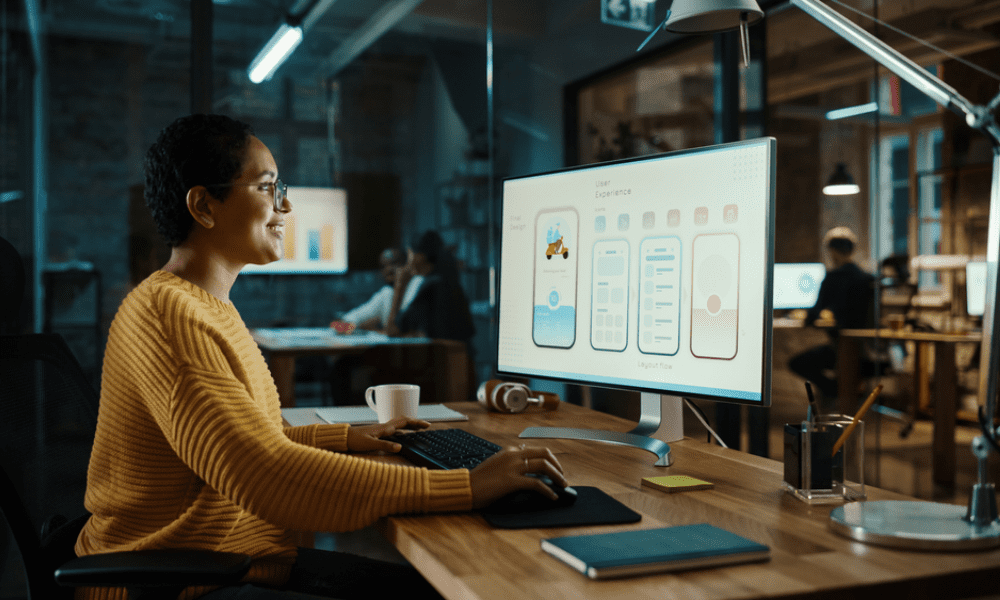 It can be easy to forget about the maintenance costs for an app after you've invested so much money, time, and energy into it. But this is one of the most crucial aspects to consider when budgeting for your e-commerce app development. Ongoing maintenance costs, like updating the codebase or fixing bugs, are necessary in order for your app to continue functioning properly. You need to plan for these costs upfront to ensure that your app will function properly without breaking down over time.
Wrap Up
Today, most businesses are taking their business online. But with the fast-paced world of technology, it's not always easy to keep up. Especially when it comes to e-commerce app development costs. Fortunately, there are ways for you to save money when it comes to eCommerce app development costs. Follow the above tips and you might find yourself saving big in no time!
An average e-commerce app can cost up to $50,000 to $100,000 to develop. This can be a major investment for many companies. Designveloper is the best outsourcing team for those looking to build an app with incredible features and high cost-efficiency. We have a successful track record of completing projects like LuminPDF, etc., and we welcome you to tell us your ideas!