In practice, website development cost may vary from the moderate $5000 to even the jaw-dropping $250,000. And you might wonder what kinds of implied differences lie in that large range of price. How does a standard website differ from a premium one? Well, we could break that down into 6 main aspects:
#1. Source code, the primary driver of website development cost
Low-cost or standard websites use available and free source codes, such as WordPress, Joomla. Sometimes, they go with medium-priced platforms such as Wix, Squarespace, or Shopify. This approach makes the website development process quicker and easier.
However, such strength has to be balanced against various weaknesses. Many features are redundant to your eCommerce business transactions, and thus do no help but slow down the performance of your site. On the other hand, if there are some features you need to have on the site due to the unique requirements of your business, standard websites cannot offer you.
Although premium websites are relatively more time-consuming to build, only with them, you can bring out the best in your destination site and eliminate the unnecessary details thanks to a tailor-made code base. Your website performance will be optimized, and the user experience is enhanced.
See also: Mobile Web App Development: 2 Things You Must Consider First
#2. Web server
To put it simply, the term "web server" refers to a whole of hardware and software that stores, processes, and delivers your web pages to the customers. Big companies like Google or Facebook have their own server. But small and medium-sized enterprises (SMEs) typically lease a space in a public server through web hosting services.
You can check out the following video about Google data center to see how "virtual world" actually consume physical space:
When developing low-cost websites, people tend to use cut-price web hosting services and respectively place their site on a server whose resources must be distributed to not only you but other users. The loading speed and the operation ability are thus limited. A common example of this pitfall is that your website may fail because of a spike in visitor traffic after a peak-hour TV advertising campaign. Also, if one of the websites that share the same server with you violates Google's policy, chances are your site will be affected, too.
You may like: 8 Steps To Create A Social Network Platform
Receiving sound investment, developers will consider building a server specifically for your website, with the customized configuration that enables your website to meet certain expectations. And it should also be noted that part of what makes the premium websites more expensive than the standard ones is the price for management and maintenance. This is to let you know that you are not throwing your money into a black hole without receiving anything in return.
#3. Safety and security
Low-cost website development does not always go with solutions to potential security threats whereas vulnerabilities are likely to reside in open source add-ons or extensions. Besides, due to the similarity in website structure and the enormous amount of users, these vulnerabilities will easily be the target of hackers. Data theft and local attack, the method used to hack a website on the same server, are also common threats that low-cost websites face.
Premium websites are expensive because part of the website development cost is allocated for the safety and security of both the website owners and visitors.
See also: 10 Common Web Security Issues You Might Face
#4. Consultancy and professionalism, where the website development cost matters
This aspect makes up the key difference between low-cost and high-cost website development services. Once you hire a reputable company to help you build a website, it's not just a come-and-go one-time service. They will ask you to define clearly and exactly what you want in the short term and in the long run, and constantly evaluate the resources you have in each stage of business growth. You are demanded to be certain about all aspects of your business from sales and marketing to supply chain management. And a proficient web development company is supposed to analyze how your business is doing, and offer you a thorough understanding of the situation together with convincing solutions throughout the development process from timeline and cost estimation to deployment and maintenance.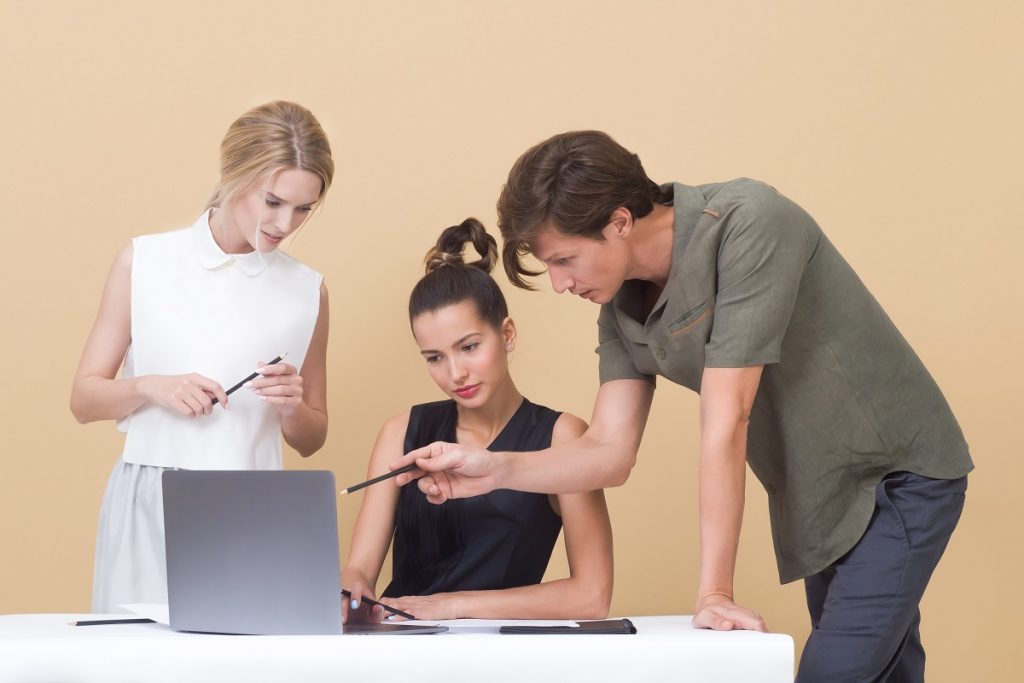 This sort of service is not what you are going to get with a $5000 website development service. Rather, they will simply give you the website you want, and you will be left overwhelmed with what to do next.
See also: Top 10 Software Consulting Companies
#5. User interface and experience
Normally, with a $5000 web development service, user interface and experience (UI/UX), or how the website looks and feels, is secondary to functionality, or whether the website works as expected. You will be likely to receive a template, with very limited choices of customization (typically just colors and font styles). This, however, goes against our common sense in branding as visual identity should be treated as equally important. Whether your web pages render well on different devices and screen sizes (smartphones, tablets, and desktops) is also overlooked by low-priced service providers.
A $250,000 web development service will definitely attempt to make your website compatible with different browsers and platforms. They will also take into account your concerns about brand identity. Sometimes, they even have a competent design team that understands your brand guidelines and provides suitable UI/UX solutions, following a standardized procedure from prototypes to complete interface.
You may also read: The Difference of Web Design and Development
#6. Deployment and maintenance
In a typical contract of website development that costs just a couple of thousand dollars, the service will end right at the moment you receive your website. If there are any problems coming afterward, and you want the former developers to fix them, that's going to be counted as another payment. Sometimes, you need to hire another agency for maintenance. The common problems you may encounter are the incompatibility between the old interface and new extensions after the server's update, the attacks from hackers, or even the loss of data.
With a high-priced website, you won't have to be worried about these issues because they are already anticipated in advance at the early stages of the website development project. The developers you hire are willing to handle the infrastructure problems because maintenance is also part of the contract.
Key takeaway on website development cost
Low-cost websites are easy to build, in a relatively short amount of time, with a passable level of quality and security. However, the features are not tailored based on your unique requirements. The website's user interface and experience can be overlooked. And there are certain risks and barriers in integrating new add-ons that support sales, marketing, or other demands.
See also: Top 10+ Software Development Companies in India
As for high-priced websites, although you have to put quite a deal of effort and time into the development process, they will fill all the gaps of low-cost websites. The design and development process solely relies on a painstaking analysis of the business requirements from all stakeholders. In addition, in-depth consultancy from highly-skilled professionals is accessible available before, during, and after the project. Now that you know which one is the right choice for your business, right?