We've lately witnessed the ever-growing accessibility of mobile devices and the expansion of online shopping. So little wonder that the global eCommerce share of retail sales is projected to perpetually increase to 21.8% (equivalent to $6.388 trillion) by 2024. Concurrently, the demand for eCommerce website design is reported higher as well. To make those websites more accessible and intuitive to potential customer segments, a company necessarily looks for eCommerce website design services that are capable of meeting its requirements.
What are eCommerce Website Design Services?
This first section will dive into the realm of eCommerce website design services, shedding light on what they entail and why they are crucial for businesses operating in the B2C Ecommerce landscape. So, let's explore the art and science of designing websites that cater to the needs and desires of modern online shoppers.
Definition of eCommerce website design services
eCommerce website design services encompass the art and science of creating online platforms tailored for businesses engaged in B2C Ecommerce. These services involve crafting digital spaces where businesses can showcase their products or services to potential customers.
Through eCommerce website design services, experts use various elements such as layout, color schemes, typography, and user interfaces to construct visually appealing and user-friendly websites. The goal is to ensure that visitors to the site have a seamless and enjoyable shopping experience.
These services also encompass the integration of essential features like shopping carts, secure payment gateways, and product catalogs. They play a vital role in optimizing the website's performance, ensuring fast loading times and mobile responsiveness.
In essence, eCommerce website design services are about more than just aesthetics. They focus on creating an online environment that not only attracts customers but also facilitates the entire purchasing process, from browsing to checkout. This comprehensive approach is essential in the competitive world of B2C Ecommerce, where user satisfaction can significantly impact a business's success.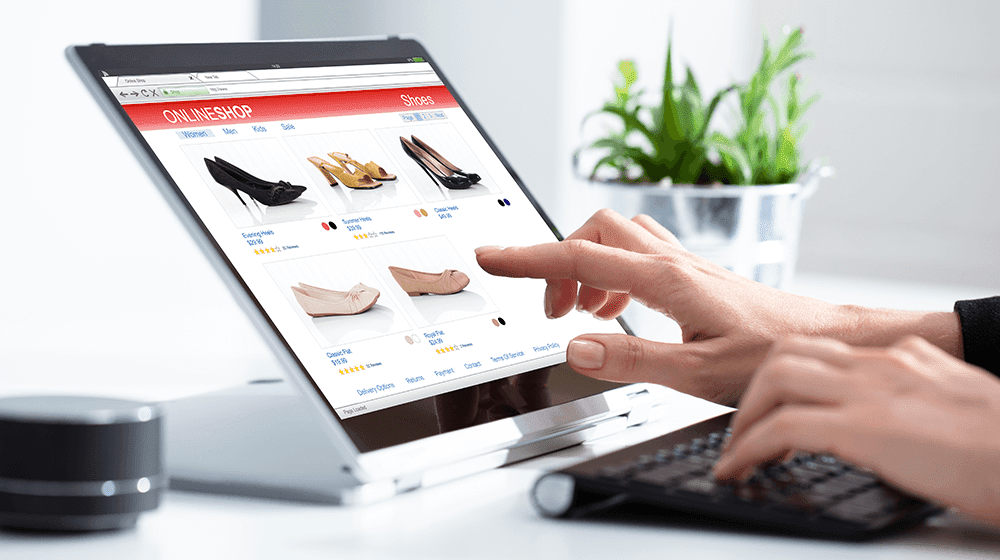 Importance of user-friendly and visually appealing eCommerce websites
User-friendly and visually appealing eCommerce websites are of paramount importance in the realm of B2C Ecommerce for several compelling reasons.
Firstly, these websites are powerful tools for engaging users effectively. Research shows that when given 15 minutes to consume content, two-thirds of people prefer to engage with beautifully designed websites over plain ones. The visual appeal captivates users and keeps them immersed in the online shopping experience.
Moreover, the significance of user-friendly design extends to customer retention. A well-crafted user interface can enhance a website's conversion rates by up to 200%. Conversely, a poor user experience drives away customers, with a staggering 90% of users unlikely to return to a site solely due to bad UX. This underscores the direct impact of design on a website's ability to retain its audience.
Furthermore, aesthetically pleasing and user-friendly websites are instrumental in fostering business growth. A professional appearance coupled with ease of use encourages visitors to explore the site further, leading to increased engagement with the business and a higher likelihood of conversion. In the competitive landscape of B2C Ecommerce, these factors can significantly contribute to a business's success.
To illustrate the importance of user-friendly and visually appealing design, consider examples from renowned brands. Spotify's use of a clean black and white theme with vibrant images, Apple's classic black and light gray theme, Lush's contemporary black and white design, and Warby Parker's whitespace utilization all exemplify how effective design choices can enhance the overall user experience and contribute to the success of an eCommerce platform.
Differences Between B2C and B2B Ecommerce Website Design
1. Customer intent
Customer intents, or underlying incentives behind purchase decisions of B2B and B2C shoppers, are different.
The implementation of B2B eCommerce website design is to prioritize companies whose buying decisions need to satisfy a group of different people. This takes those buyers a long time to list more detailed requirements for product assessment and thoroughly research such inputs. That's why B2B e-tailers target top-of-the-funnel and middle-of-the-funnel leads. Those portals then strive to turn those prospective visitors to customers by using outbound (phone consultations or media buys) and inbound (content or paid search) marketing strategies.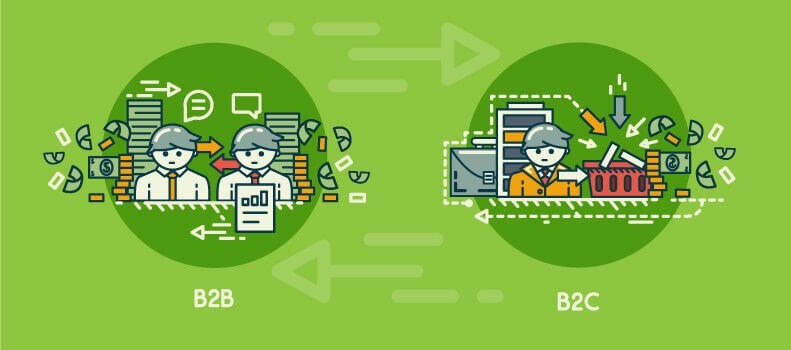 Meanwhile, B2C purchasers act on feelings and personal demands. They revel in browsing around to compare product prices and features. Therefore, there will be a decrease in the average time for sales reps to approach customers. Also, the relationship with B2C vendors will be temporary when compared to B2B counterparts. Since B2C customer intent is driven by such cognitive motives as scarcity bias, promotions, social proof and more. That motivates B2C sites to adopt optimization tactics to boost conversion rates.
Recommended reading: Web Design: What It Is and Why It Matters?
2. Purchase process
The B2B purchase activities involve multiple stakeholders from distinctive departments, buying units, and even end-users. The ultimate goal of businesses isn't to produce immediate sales but rather to attract more leads. Therefore, respective eCommerce websites often embrace business-oriented content, marketing assets (e.g. videos, emails, etc.), and interactive tools to specify how products and services tally with such a clientele's requirements.
By contrast, the B2C eCommerce website design facilitates product exploration and a sense of urgency among individual customers. They may either snap up products believed as good deals or snatch something highly recommended by previous shoppers.
3. User experience
Both B2C and B2B trading platforms want to maximize user experience (UX). But this trait varies depending on the mentioned customer intent and buying procedure. According to Nielsen Norman Group, both types of sites work on five different UX specifications:
B2B eCommerce website design should accompany more informative, diverse content to support a longer-term purchase process.
The B2B pricing mechanism is more complicated on the grounds of product customization, diversity, and sheer volumes. Also, B2B products can be negotiated for favorable discounts.
B2B content must be tailored to decision-makers and end-users.
Information and regulatory requirements of B2B products must be clear enough so that purchasers can determine whether those goods are compatible with their existing workflows and systems.
B2B e-tailers serve different business clients in terms of industry, scale, and operational budget. Thus, B2B site navigation must be based on audience segmentation.
Advantages of Using BigCommerce for Designing a Site?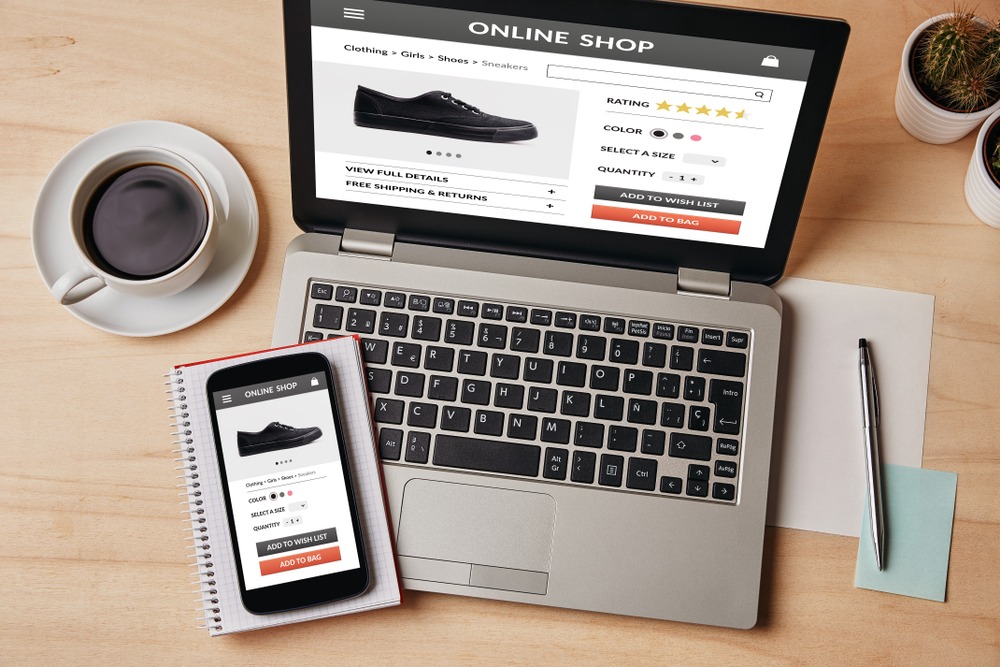 BigCommerce is a leading SaaS trading platform for small and medium enterprises (SMEs) to establish online stores, and handle transactions and payments through the Internet. Already built-in functionalities of the cloud-based software facilitate the eCommerce website design process. Here are four major reasons why using BigCommerce to create a virtual store is a decent option:
1. Design isn't compromised with other features
With the BigCommerce platform, you can set up an aesthetic website without fear of spoiling its functionality, security, and scalability. Regardless of whether you prefer a modest "building" or a lavish mansion, this versatile solution enables the customized back-end to suit core business functions and online operations. To do so, BigCommerce provides outstanding properties such as SEO-friendly codebase, reinforced data backup, scalable catalog API, and so forth.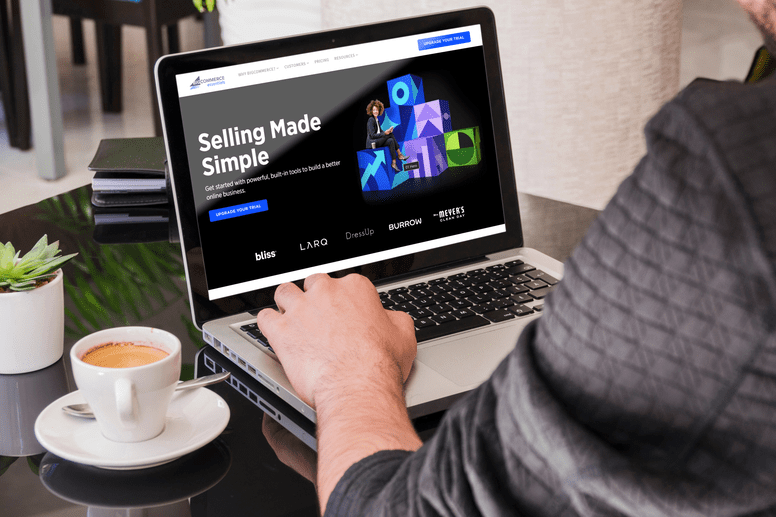 In the client terminal, you can easily build an eCommerce website with a differentiated user interface. Storefront design tools including no-code page builder, attractive templates, and more will make your site more responsive and on-brand.
2. Many (very good) eCommerce themes
Provided the interior design is time-wasting for your taste, choosing among more than 150 available themes in the BigCommerce store is encouraged. All its templates are mobile-responsive, SEO-friendly, and easy to use. You can reference the best recommendations from the staff. Otherwise, you may narrow down your options by catalog types, grid layouts, and industry.
Recommended reading: How to Make Your Own Website With 5 Free & Effective Sites?
3. Customization opportunities
Functioning as an open-SaaS eCommerce platform, BigCommerce allows your online store to seamlessly connect with external applications (e.g. WordPress or Adobe Experience Management) through APIs and excellent data orchestration. Thereby, the platform will harmoniously get exposure to greater technical ecosystems.
Also, the eCommerce website design with BigCommerce uses the headless model. This setup separates the front-end from the back-end functionality. Thus, the server can be modified or updated without influencing the customer side's performance.
4. Easy-to-use building tools
With little or no programming experience, you may rapidly create less sophisticated, but well-designed pages with Page Builder. This drag-and-drop editing tool, which incorporates premade design features, helps provide unique shopping experiences, updating quick changes and progressing digital marketing.
Top 10 eCommerce Website Design Companies
The commercial industry has gone through a massive digital transformation. Following the trend, your company needs to find the best eCommerce website design services to urgently approach potential customers. Among a myriad of candidates, five standout names are highly recommended by 10 Best Design based on client research, traffic ranking, and other criteria: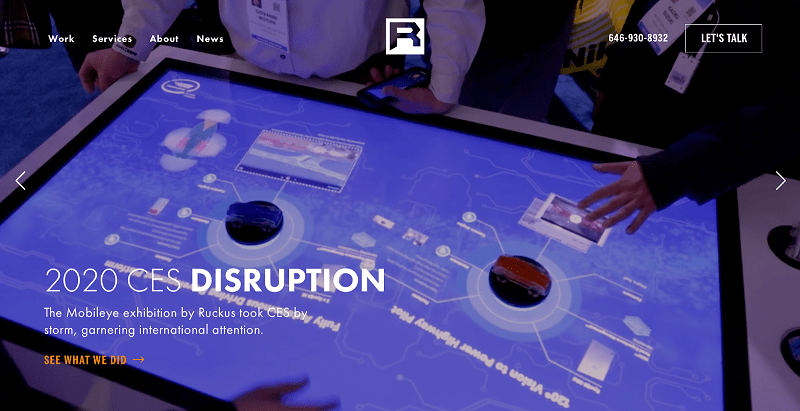 The leading eCommerce website design firm in this list is Ruckus Marketing. Its operation covers four important domains including branding, digital platforms, sales campaigns, and photography. However, this New York-based company still earns the highest trust rating for web development and design.
Apart from large enterprises from different industries, typically BMW, Murad, and Crayola, the company has also partnered with startups. Its expertise, coupled with branding and marketing strategies (e.g. SEO or SEM), helps your company develop a proper public image and spreads your brand story across the digital landscape. Moreover, Ruckus Marketing's websites have intuitive and responsive UI/UX designs to optimize visitor interactions.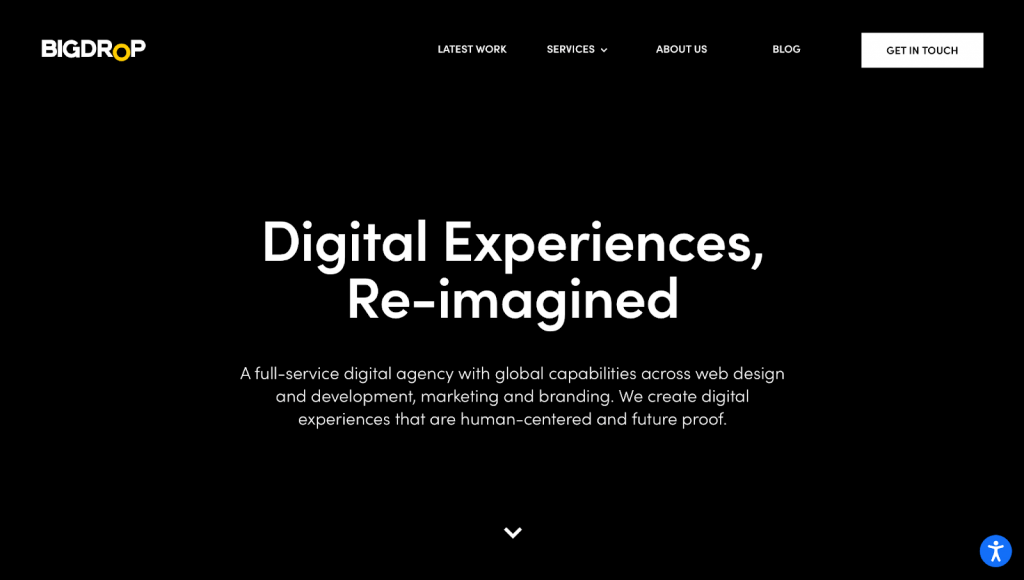 Big Drop Inc. has supported multiple merchants to increase their online presence on any technological device. By diving deep into their brands and industries, the company will construct a custom strategy and design for their virtual stores on open-source platforms. Which, Magento Hosting is a key solution to activate and update those shops regularly.
Big Drop Inc. commits that its eCommerce domains meet the demands of the Payment Card Industry Data Security Standard to guarantee financial security and reliability through payment gateways. Concurrently, online stores are obliged to use payout solutions (e.g. PayPal or Apple Pay) that fulfill security requirements of the PCI DSS and other equivalent regulations.
Recommended reading: What is B2B Ecommerce? All You Need to Know about B2B Ecommerce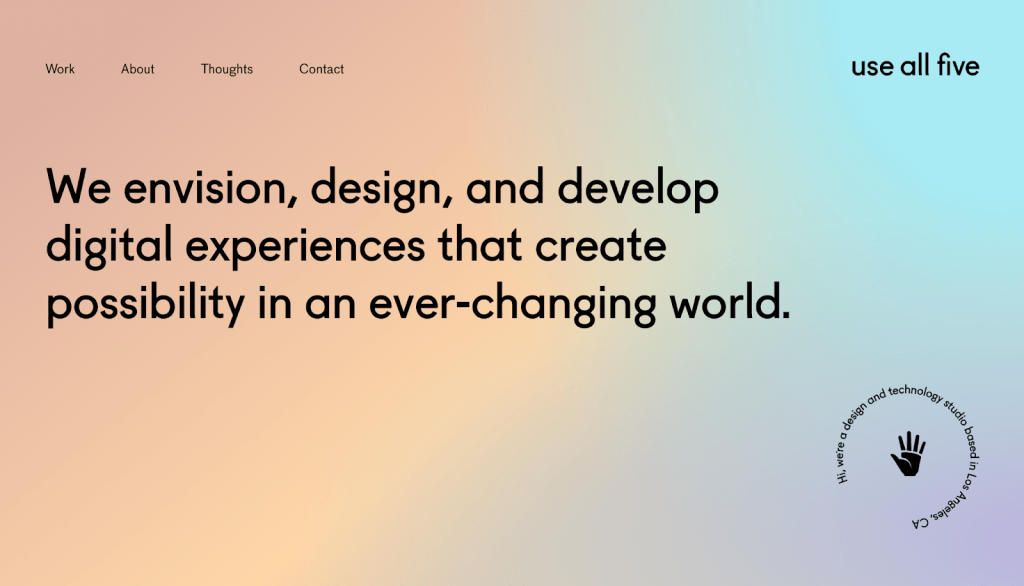 Since its foundation in 2016, Use All Five has worked toward digital experiences and products that encourage imagination and actions among potential buyers. Featured clients, including Art Of Sport, Guy Fieri, and Sunset Market Plaza, come to Use All Five because the company can give them innovative solutions to keep up with the fast-paced business world and stay ahead of the news.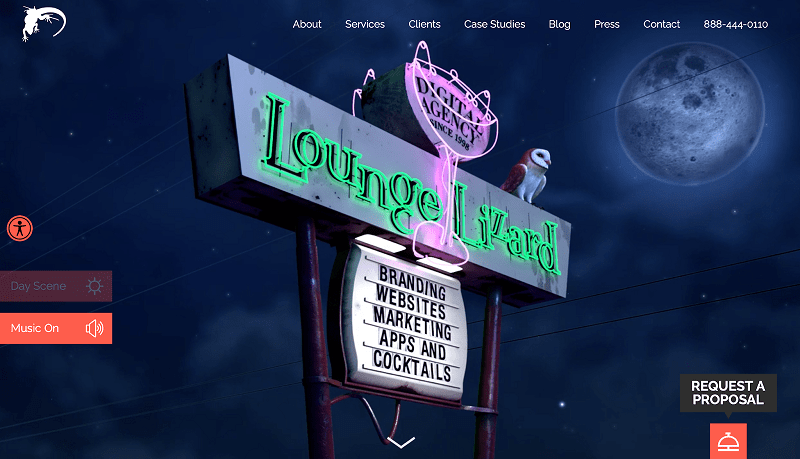 Lounge Lizard offers exceptional eCommerce website design services that help your online store close more sales deals and enhance ROI. Besides intuitive UI/UX design, fast page speeds, and mobile compatibility, your eCommerce website will also include back-end SEO tools management dashboards, and third-party optimization software.
Over more than 20 years of operation, Lounge Lizard has gained excellent credentials such as Google Analytics Certified, Facebook Blueprint Certification, and more. Therefore, it wins the trust of institutional clients of all kinds and records a 99% retention rate.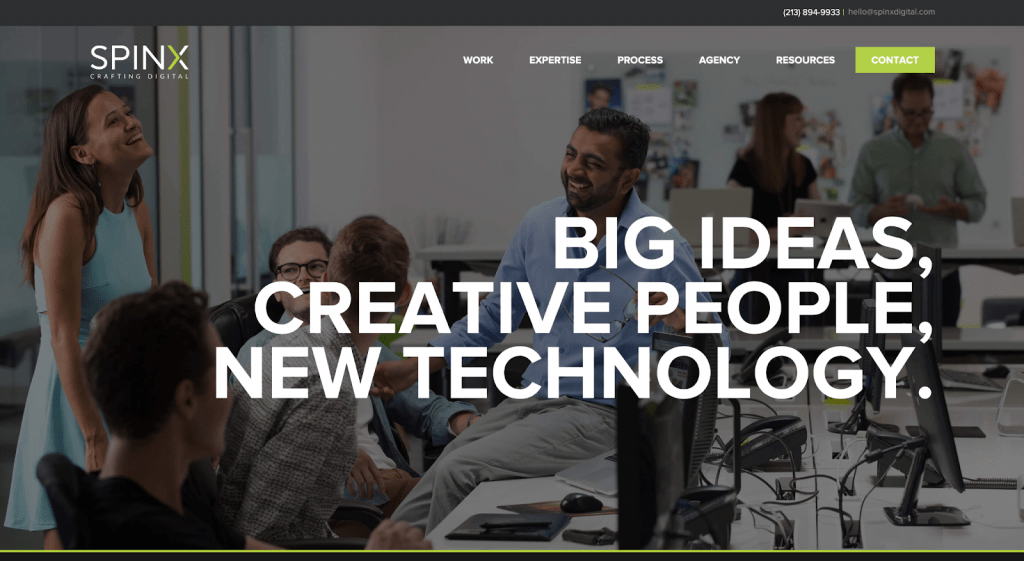 SPINX Digital's expertise covers eCommerce development, enterprise CMS solutions, and online marketing strategies (e.g. social media, video production, or SEO). To develop a differentiated eCommerce website that matches the merchant's demands, the company learns about the brand and respective industry first. Conversations between development teams and key stakeholders will help decide to choose the suitable strategic architecture, UI design style, and technology. Further, SPINX Digital can boost the website to a higher level with effective digital marketing solutions.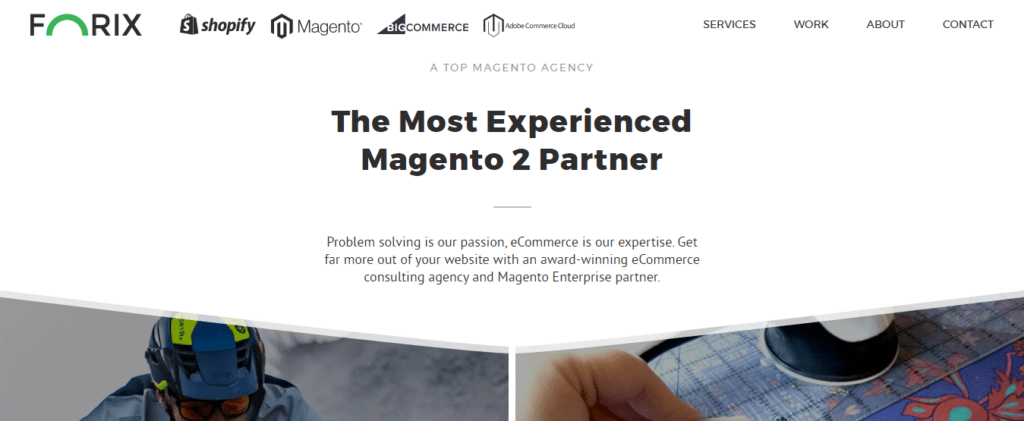 You won't be able to get as many customers as you should if your website isn't easy to use. Forix is a company that specializes in designing websites for e-commerce businesses like yours. Forix takes care of everything when it comes to helping online businesses build the best website for both the business and its customers. They can build just about anything you can think of.
One of the most important things about Forix is that it has a design that works well on different devices, from desktop computers to mobile phones. As more and more people use their phones to connect to the internet, this is becoming an increasingly important factor. In addition to using a responsive design, Forix's websites have a number of other features, such as a customizable platform, an easy-to-use content management system as well and comprehensive SEO tools.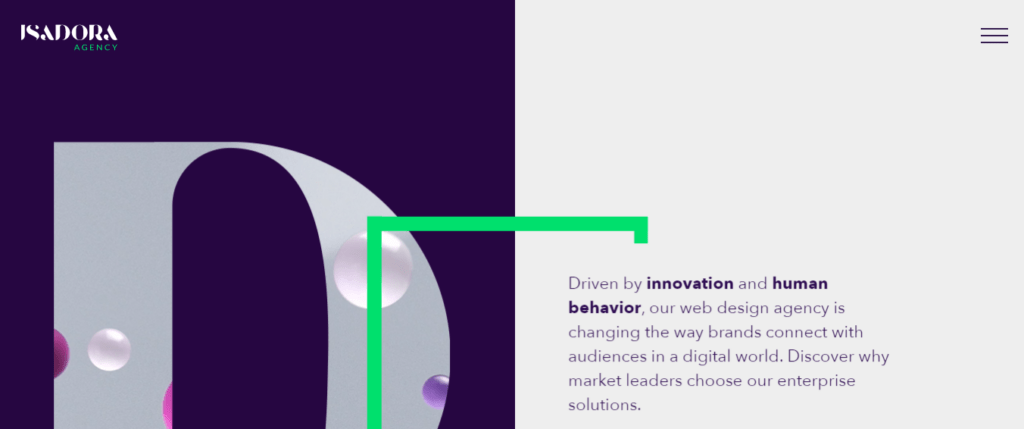 Isadora is a company that specializes in eCommerce site design. It offers a variety of services, such as SEO optimization and the development of an SEO strategy, social media management, and marketing campaigns for both Instagram and Facebook. The company's ability to make digital marketing strategies fit the needs of each client, from small businesses just starting out to multinational corporations, is a big plus.
They also offer a wide range of digital consulting services, such as website evaluations, planning and strategy development for the use of analytics, user-friendly redesigns of websites, and checks on the website's overall architecture. Isadora Agency is the best choice because it knows a lot about performance marketing, digital strategy, and web development, as well as having a lot of experience with eCommerce application development.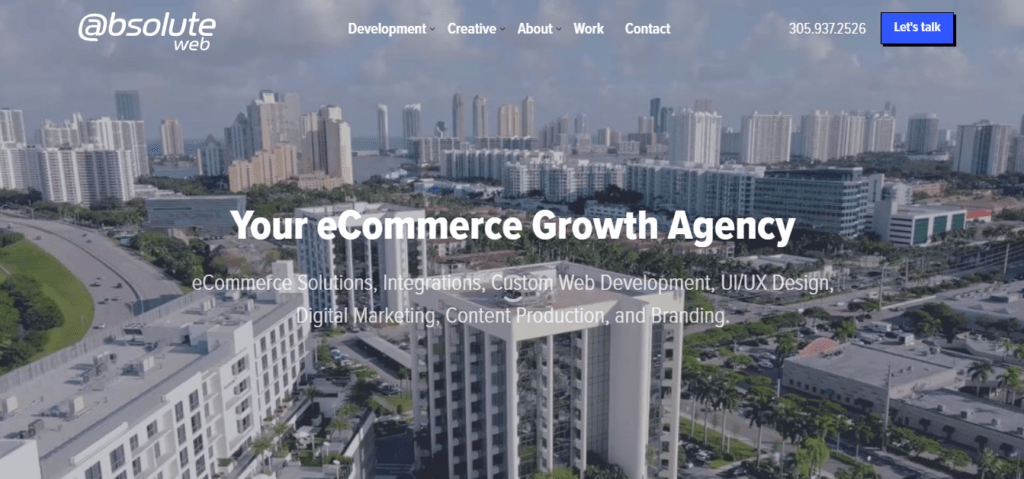 Absolute Web is a web design company that has offices in both Miami and Los Angeles. They focus on eCommerce. They've been doing digital design for more than 20 years, so they're familiar with all of the changes that have happened to eCommerce website design since 1999.
They make websites that are easy for people to use while giving their clients the best e-commerce solutions. Then, front-end and back-end developers who work in-house make the design. These developers have worked on apps for eCommerce platforms like Magento and Shopify in the past.
According to the company's profile on Clutch, only 10% of Absolute Web's customers are from large businesses. This means that most of its clients are small and medium-sized businesses. Businesses that want to work with them should set aside at least $10,000 for the project, and their starting hourly rate is $100.
IKM is a company based in Chicago that helps companies in the retail, service, and product industries create brands and eCommerce websites. The firm has been around for more than ten years and has built brands for businesses in a wide range of fields. The fact that technology is making the world more connected can explain why IKM is growing so quickly.
From their headquarters in the Chicago neighborhood of West Loop, they are able to offer high-quality design services at prices that clients can afford. Their work has been done for businesses of all sizes, from one-person shops to McDonald's. Since its start in 2008, IKM has been written about in many magazines and newspapers, including Forbes, Crain's Chicago Business, and the Chicago Tribune.
Unified Infotech is one of the most reputable web design companies around, and the last one on our list. It focuses on delivering a wide variety of software development services all over the world. The firm provides originality, inventiveness, and unique ideas in relation to website designing and development services. Their price packages range from $75 to $200, and it is dependent on the services that you require.