The web development process includes a wide range of tasks. The stages of planning, designing, testing, and launching are all included. There are a lot of experts and professionals who need to work together to put together a website from start to finish. Having a clear plan of action for developing and designing a page the right way is good also.
Contrary to what people think, the coding process doesn't need the basics of website creation and design. Many technologies have an impact on how the web looks and how we interact with the content that we see. Some people don't pay attention to important information, detailed planning, and how to keep the website up and running after it's live.
This first section will give you a better idea of what web development is so that you can better understand how the process works later on when you read on.
Why Understanding the Web Development Process is Crucial
Comprehending the web development process holds paramount importance for anyone embarking on a web-related project. This section elaborates on why understanding this process is crucial.
1. Clarity of Vision: Understanding the web development process provides a clear vision of how a project will unfold. It helps stakeholders visualize the journey from concept to completion.
2. Effective Planning: It enables effective project planning. By knowing the stages and milestones, businesses can set realistic timelines and allocate resources efficiently.
3. Budget Management: Understanding the process aids in budget management. Businesses can estimate costs associated with each stage, preventing unexpected financial hurdles.
4. Quality Assurance: It allows for quality assurance throughout the project. Businesses can establish benchmarks and criteria for evaluating the project's progress and quality.
5. Risk Mitigation: Recognizing the process helps identify potential risks and challenges, allowing for proactive mitigation strategies.
6. Communication: It facilitates effective communication among project stakeholders. Everyone involved understands the project's progression, reducing confusion and misalignment.
7. Decision-Making: An understanding of the web development process empowers stakeholders to make informed decisions at each stage, ensuring the project stays on track.
8. Realistic Expectations: It sets realistic expectations for project outcomes. Stakeholders can anticipate challenges and setbacks, reducing frustration and disappointment.
9. Scope Management: Understanding the process aids in managing the project scope. Businesses can align their goals with the project's capabilities, preventing scope creep.

3 Prerequisites of a Web Development Process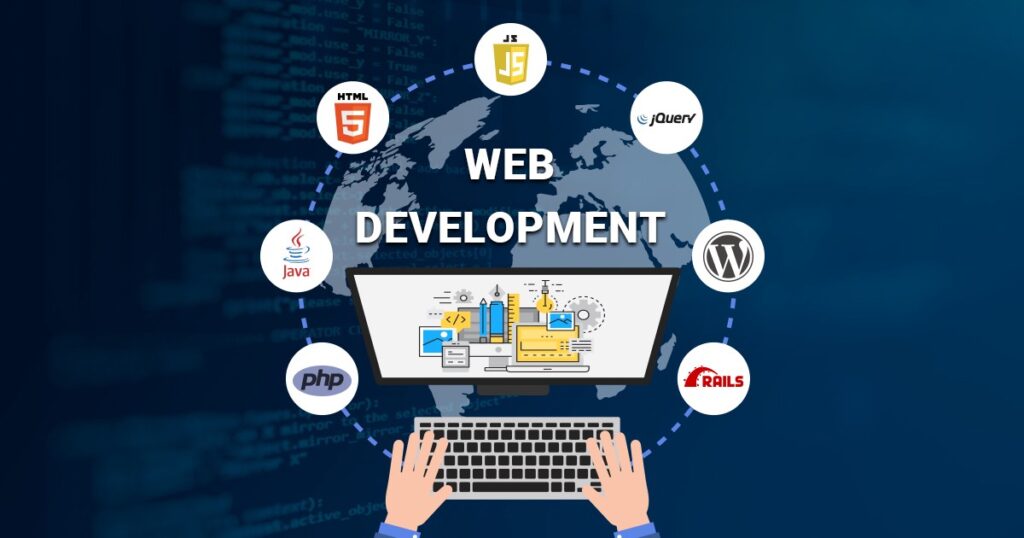 If you do this well, you can make any website that gets a lot of traffic, has a good user experience, and keeps people coming back. It's also important to do a lot of good research before making a good strategy.
The web development process will be easier to understand if you do a lot of research at the start. Project discovery sessions should encourage a lot of questions and answers. The people who make the product must know everything there is to know about the people who use it.
Most of the time, this stage includes three things: purpose, target audience, and content.
1. Purpose
Knowing why you're building a website is the most important thing you can do to make sure the process goes well. Is it informative or is it more interested in product promotion, services, and commercial advertising?
People who build websites need to know what they want before they start. This way, they can work around any problems that might happen during the web development process, like not having enough space.
2. The target audience
How do you know who your "target audience" is? It refers to the people who are most likely to buy the things you're selling or take an interest in the information on your website. When you think about who you want to reach, you think about things like their age, gender, income, location, and interests. As a result, you should try to get your ads in front of these people.
As soon as you know who your website is going to be for, it will be a lot easier to figure out what to do with how and what to say later on in the web development process.
3. The content on the website
A high-quality website is the same as high-quality content. Customers looking for answers or solutions to problems your brand solves will be more likely to buy your product or service if you put out good content.
Selecting what kind of information or service the website gives to its target audience will help you figure out what kind of content you need for your website, which helps with the web development process. A good mix of different styles and types of content can be very important if you want people to come to your site.
5 Steps of the Web Development Process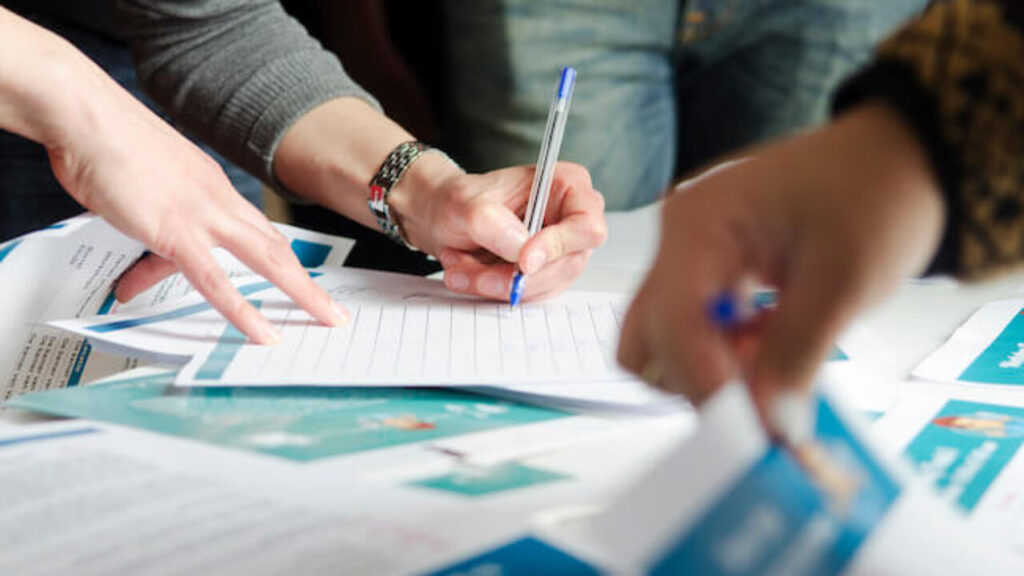 When it comes to building a website or an online application, you need to follow very specific rules and procedures. In the long run, not paying attention to one small thing could cause a lot of problems.
To start, we'll talk about the five main steps in the life cycle of a web project. We'll also explain why they're so important.
Planning and information gathering
Design
The website building
Testing
Launching
1. Planning and information gathering
Web developers start the web development process by planning and making a plan for how to start from the ground up. Discovery sessions, analysis, and research can all lead to great web development success. You can't get to this point if your development team doesn't know what your project is about.
The first step in making a well-thought-out plan is to gather all the information you need. By asking the right questions, you can find out what your company needs. The people on your team should think about how a well-designed website could help them reach their goals.
In addition, the development team makes a site map to help people find content more quickly. The site map is like a bird's-eye view of the website. It also helps you think about how different pages connect to one another and other pages on the site.
A lot of work goes into wireframing and defining layouts, as well as designing the user interface and experience (UI and UX).
2. Design
Next, we'll start making the website. We made sitemaps and wireframes first, then a roadmap. If the customer and the project specifications say that user interface designers can help, they can, but only if they do. For example, the wireframe design process makes use of fonts and color images. There are also buttons and menus that move.
It starts to look like a website at this point in the web development process. Clients and the people they want to reach should be taken into account when making a design. This includes all visual content, such as images, photos, and videos, in this process.
It's up to you whether you want a simple picture or a full-fledged picture. A basic information layout is a picture that shows how something works and how someone can understand it. When you look at layouts, you can get a sense of how the final product will look. They can show you how the colors, images, and logos look.
The color scheme used on a website has a big impact on how users feel. Color can make people feel a lot of different things, which makes it a very important tool in design when used in unusual ways.
3. The building of a website
When the customer doesn't want to write or upload anything, developers do it for them. Data that was gathered during the planning phase is used to make the website come to life as it grows. In this phase, the main goals are to test and lay the groundwork for the next phase.
This stage is usually made up of two parts:
The front-end:
It's called front-end development because it makes the client-side app visible to people. The designs from the previous stage are turned into HTML pages with animations and effects. There are JavaScript frameworks and libraries like Angular, React, and many more that are used to make JavaScript more complex than simple JavaScript can do. Because so many people use mobile devices, the web app must be responsive and mobile-friendly.
The back-end:
This is making parts of a website that people can't see. This means the back-end and front-end must talk to each other so that users can use the website's tools. People do this all the time. Each company has a back-end software developer who makes sure that all of the business logic and data storage are linked together. Databases and APIs are made by people who work on the back end of a computer system. They connect them to the computer system.
4. Testing and deployment
Before your website can go live, it must go through a lot of testing to make sure it will work. There are people on the quality assurance team who check things like functionality, usability, compatibility, performance, and other things about the product. Before putting the website on a server after it's been built, it would be best to run a lot of rigorous, exact, and repeatable tests to make sure that all problems have been found and fixed.
Testing is an important part of the web development process. The developers and testers make sure that the client's needs are met when the web project is done. At this point, look for problems with the website's quality assurance process and browser compatibility. Testers look at all of the features that were made and make sure that the written code is correct. People who test and build the software do integration and regression tests, functional and smoke tests, load and performance tests, and other tests in this phase. Other tests are also done.
Following a check, the website will go on a server. This happens after the quality assurance team has given it the go-ahead.
5. Post-Deployment at the End of the Web Development Process
When a website goes live, there is no end to the process of making it. People get source code and project documents from the company. They also work on their ideas. They also help the clients keep their websites running after they have them up and running. In addition, this stage is important because the main function of the web application is now available to users. The need for new versions and updates is always there because of user feedback, support, and upkeep, so new versions and changes are always needed to keep things running well.
They make sure that the customer has everything they need to make this transaction work. To be an effective customer service representative, you must think about your client's needs and act on them before they even know they need them! It can also cost a lot of money to keep the website running for a long time. You can also do more UX testing on new content and features to make them easier to find and use. There may be different design and development projects that need to happen as a result.
Conclusion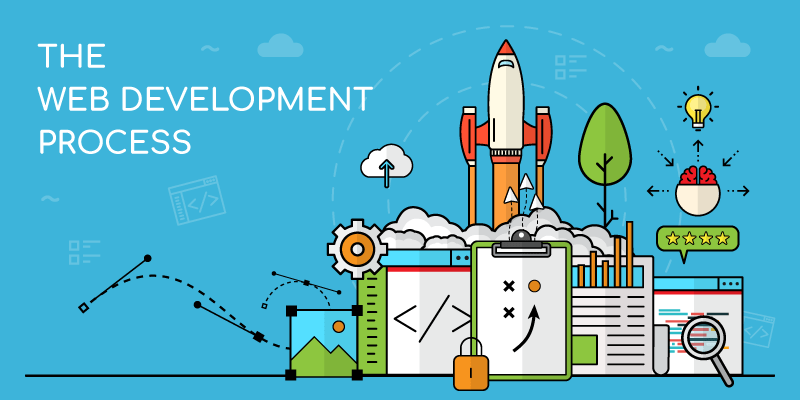 The web development process starts with an in-depth understanding of the client's needs, a lot of research and analysis, and then design and development. It can take a long time, be scary, and be unpleasant at times. However, because there is so much information on the internet, this is no longer the case. There are a lot of articles and tutorials out there to help people with this process. With this article, we at Designveloper want to help you and your clients better understand the process of building a website.