As a business owner, you probably know how important it is to have a website and how frustrating it can be to find the right company to design your website. The design of your website needs to reflect who you are as a person and what your business offers to capture the interest of potential customers. It also needs to be visually appealing enough that they are compelled to stay on the site and explore more. If this sounds like something you need help with, then this blog post is for you! Here, we will provide an overview of web design services that will make it easy for you to choose the one that's best for you.
Understanding Web Design Services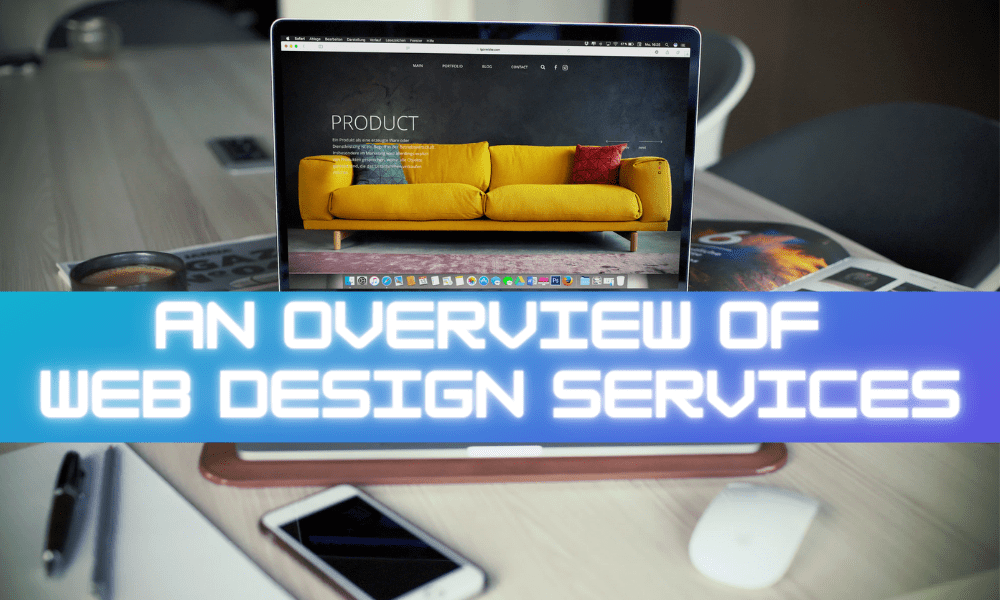 Web design services are instrumental in creating visually appealing, user-friendly, and effective websites. This section aims to provide a clear understanding of what web design services encompass and why they are vital for businesses looking to establish a compelling online presence.
1. What are Web Design Services?
You need to understand what a web design company entails before choosing one. Web design services encompass a range of specialized tasks aimed at creating visually appealing and functional websites. These services are the foundation upon which a captivating online presence is built.
1. Visual Design: Web design involves crafting the visual aspects of a website, including layout, color schemes, imagery, and typography. It's about creating an aesthetically pleasing digital environment.
2. User Experience (UX): Web designers prioritize the user experience. They ensure that websites are easy to navigate, responsive on various devices, and offer a seamless journey for visitors.
3. Branding: Designers align the website's appearance with the brand identity. Consistency in branding across the website reinforces trust and brand recognition.
4. Content Presentation: Effective web design organizes and presents content in a structured and engaging manner. This includes text, images, videos, and interactive elements.
5. Mobile Optimization: In an era of mobile browsing, web design services optimize websites for mobile responsiveness, ensuring they look and function flawlessly on smartphones and tablets.
6. SEO Integration: Designers integrate search engine optimization (SEO) principles into the design to improve the website's visibility on search engines and attract organic traffic.
7. Conversion Enhancement: Web design services focus on optimizing the website's ability to convert visitors into customers or leads. This involves strategic placement of call-to-action elements.
8. Load Speed: Ensuring that web pages load quickly is a key aspect of web design. Slow-loading sites can deter users and affect search engine rankings.
9. Accessibility: Web designers make websites accessible to individuals with disabilities, adhering to accessibility standards and guidelines.
10. Maintenance and Updates: Beyond the initial design, web design services may offer ongoing maintenance and updates to keep the website current, secure, and aligned with evolving business needs.
In essence, web design services are the architects of the digital world, shaping the online landscapes we interact with daily. They blend aesthetics, functionality, and user experience to create websites that engage and leave a lasting impact on visitors. For businesses seeking to establish a compelling online presence, choosing the right web design company is a critical step, as it sets the tone for their digital journey.
2. Why You Need Help from a Web Design Company
Choosing a professional web design company can help businesses embark on their online journey. This section outlines the compelling reasons why seeking expert help in web design is essential.
1. Expertise: Web design companies bring a wealth of expertise to the table. Their designers are well-versed in the latest design trends, usability principles, and technical aspects of web development.
2. Customization: These companies can tailor your website's design to your unique needs and goals. Customized designs set you apart from competitors and resonate with your target audience.
3. Time Efficiency: Professional designers work efficiently, ensuring your website is created or redesigned promptly. This saves you time and allows you to focus on other aspects of your business.
4. Visual Appeal: Designers are skilled in creating visually appealing websites that capture the attention of visitors and leave a lasting impression.
5. User Experience (UX): Web design companies prioritize user experience, ensuring your site is easy to navigate, responsive on all devices, and user-friendly.
6. Brand Consistency: They align your website's design with your brand identity, reinforcing brand recognition and trust among visitors.
7. SEO Optimization: Professionals incorporate SEO best practices into the design, giving your site a better chance of ranking well on search engines.
8. Mobile Responsiveness: With the increasing use of mobile devices, web design companies ensure your site looks and functions seamlessly on smartphones and tablets.
9. Future-Proofing: They design websites with scalability in mind, so your site can easily grow and adapt as your business evolves.
10. Ongoing Support: Beyond design, these companies often offer ongoing support and maintenance, ensuring your website remains up-to-date, secure, and aligned with your evolving business needs.
3. The cost of website design services
Most of the time, web design companies don't list their prices on their websites. But with just a few tries, you can easily find out that the average cost of designing and building a website can range from a reasonable $5,000 to a jaw-dropping $500,000. It depends on the features and security level of the website you want to use, as well as the stability of the infrastructure and the look of the user interface. Find out more in this article: Difference You can look at it if it costs between $5,000 and $250,000.
And it's important to note that deployment and the official launch are not the end of the website design services. After that, you have to pay a certain amount each month or each year to run, maintain, and improve the system. So, every year, the total amount of money spent will be added up, and it could reach millions of dollars.
How outsourcing can help you reduce the cost of web design and development
The expected hourly wage of the web designer and developer is another thing that affects the price of web design services. SalaryExpert says that the average hourly rate for a web developer in the US is $44.05 USD. This number might be higher in the UK and Europe but lower in India and Southeast Asian countries like Vietnam. This is why many SaaS companies choose to outsource to these developing areas, as long as the quality of service is guaranteed.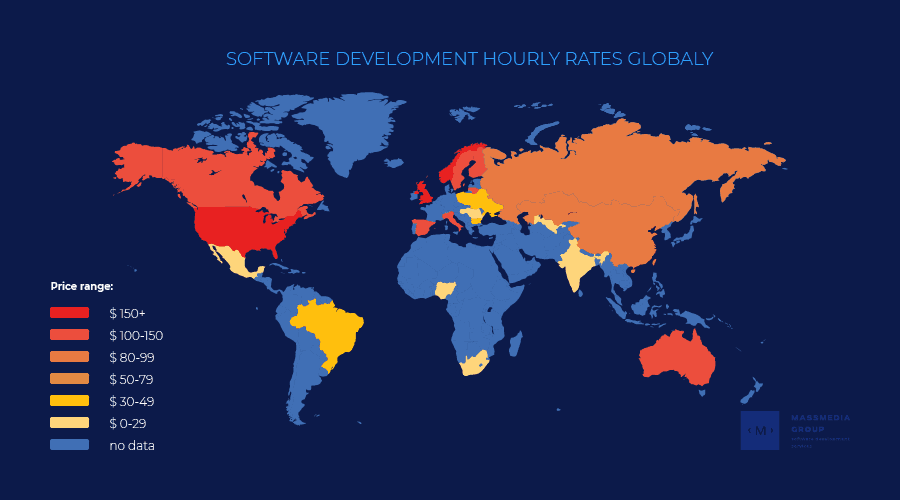 Due to the unique needs of some web design and development projects, different people may be involved in the development process. That is to say, you can definitely hire a company that specializes in UI/UX to help you make the interface and another company to help you build the front-end and back-end code base as well as other parts of web infrastructure. In reality, though, this is not usual. Most of the time, people build a website or web app with the help of a company like Designveloper that offers both design and development services.
After all, the only way to know exactly how much it will cost to build your website is to get in touch with a company and ask for a rough and detailed estimate of the cost and time it will take. Designveloper is always ready to help you figure out all the details of your dream site and come up with a pricing plan that works for your business. Just fill out this form with your contact information, and someone from our team will get in touch with you as soon as possible.
Recommended reading: Web Design Business: How Difficult Is It to Start?
How to know if a design firm is good enough to hire?
If you didn't know, this topic has already been covered in depth in this article: The 6 Factors to Choose a UI UX Design Company. Simply put, there are a few ways to figure out how good a web design service is:
1. Credibility
We can tell if a design company is reliable or not by looking at its portfolio, which is a list of the projects it has done. It would be great if they gave us links to those products so we could look at them on our own.
Check out the projects that Designveloper has accomplished here.
But even the products can be made up, so you need to check the references they give you. You should also talk to the company's former clients to find out what they thought of the services.
You should also look at the company's profile on review sites like Clutch or Trustpilot to see what other people say about it.
2. Communication skills
This is important because one of the biggest worries of clients, especially with small business web design projects, is that the design and development team doesn't know how to "speak the language of businesspeople." They often talk in technical terms instead of explaining them in a way that is easy to understand. A good design company knows how to quickly explain technical ideas to clients and also goes into detail about how those ideas affect the business.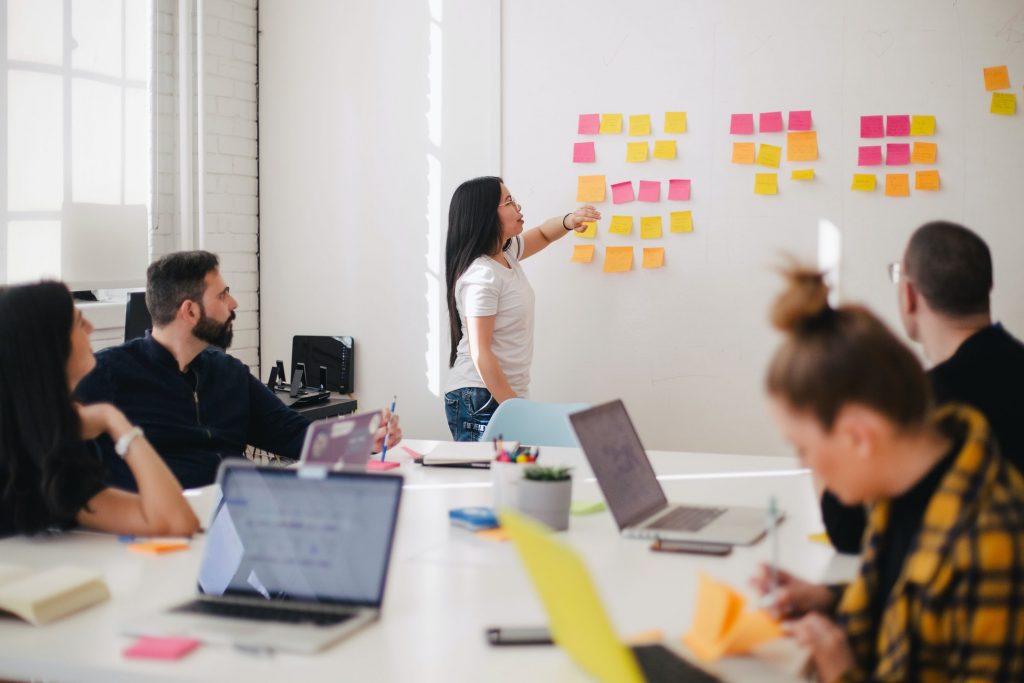 Another thing you need to look at when judging a design firm's communication skills is how quickly they respond to your questions or problems.
Recommended reading: Top 20 Best IT Outsourcing Companies
3. Professionalism
A standard procedure, which we'll talk about in the next section, has a lot to do with this. A good web design company gives you a full set of services, from consulting and business analysis to support after the site is up and running. They never make promises they can't keep or miss deadlines. They always stay on budget, on time, and on scope, and if something goes wrong, they'll let you know right away.
Just ask for a Zoom meeting and watch how they set the schedule, how they listen to your concerns, if they take notes, and if the solutions they suggest are good. This will tell you how professional they are.
4. Competence, the key selling point of web design services
This is about the tools they use to solve your problems, such as the frameworks, languages, and web design software. It's also about how aware they are of things other than the technical side of business, like branding, content marketing, or SEO. A good web design company knows how important SEO is and will make the site so that it works well with search engines.
Above are just some factors that you should take into consideration when hiring a company for website design services.
5 Reasons Why Your Business Needs Professional Web Design Company
When a business wants to grow and is ready to invest in a new website, it's one of the first steps to take in any growth strategy. After all, it needs to be appealing and easy to use to keep people coming back and coming back again. The basic web you would see online is very user-friendly, including the presence of a modern design and content that is easy to navigate. These services are easy to implement and are simple for business owners to manage and update as needed. Here are 5 benefits of choosing a web design company:
1. Enhance digital marketing with web design company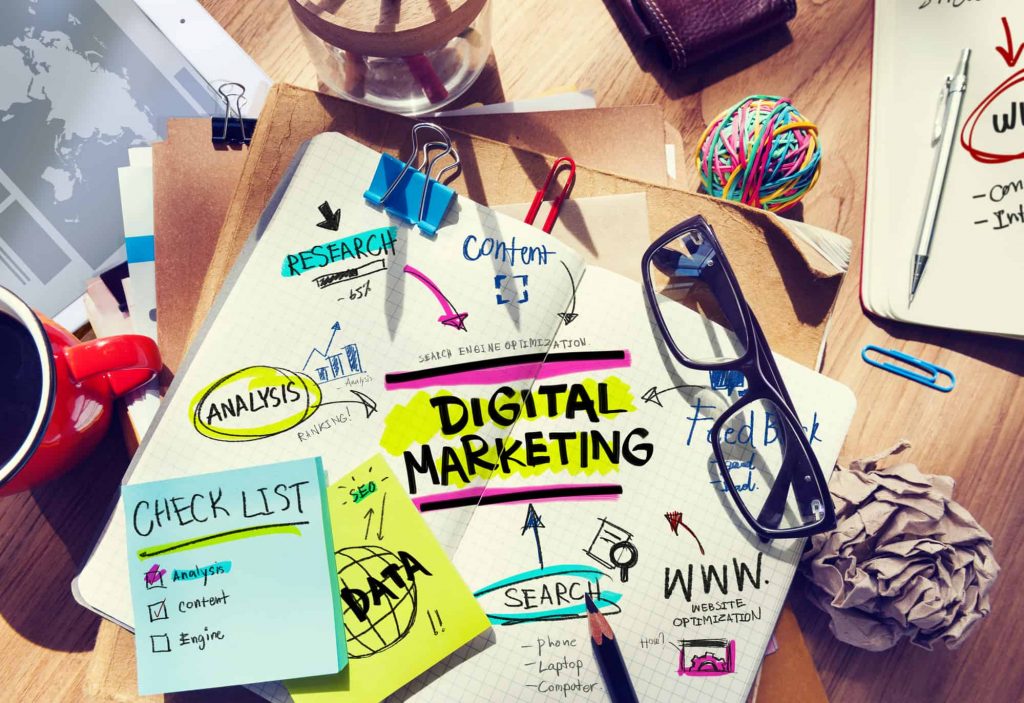 Your business website is a big part of your marketing strategy. The conversion rates for using a website to get people to become customers or clients are many times higher than using other methods like advertising or media. The design aspect, however, is one of the first things that you should think about before you begin any marketing efforts. Your website should be user-friendly and aesthetically pleasing. It should be able to be found on any search engine and must have well-written, informative content for those that visit. These changes to your website will help your marketing efforts and establish you as a trusted and reputable business in your industry.
2. Improve search ranking
Content is a major factor in Google's ranking algorithms, and if your site isn't professionally designed and optimized, it will be difficult to get in front of visitors, thus making it difficult for search engines to show your business in their rankings.
Recommended reading: How To Outsource SEO & Web Design Processes?
Google is notorious for taking pride in organic search, meaning they would rather see content that is engaging and updated, rather than the same old content that has already been out there for a long time. A good-looking website that features innovative and relevant content is useful, but what about the emails that are sent out to people? Run better email marketing campaigns!
3. Maximize competitive edge
If a business knows how much traffic it can generate, it can then determine which potential clients to target. By analyzing the market, a business can build a personalized strategy and then implement the solution. The result is higher revenue, more efficient marketing, and the ability to cut costs. Every business needs a personal brand. Creating a brand and then using it to attract potential clients is a crucial step in the growth strategy. If a business lacks this personal touch, it will not be able to create a recognizable brand or grow its client base.
4. Optimize user experience
A key reason why the business needs a professional website is that it's an integral part of how the business serves customers. UI UX web design is important to a business because it gives the business a recognizable brand that it can use to increase trust and improve communication. With the arrival of the internet and its capabilities, users can conduct web-based research more efficiently and quickly and search for what they are looking for to ensure it's easy for the business to present its brand to customers. The cost of professional web design services is extremely competitive nowadays.
5. Increase your conversion rate
To be able to turn people into customers, you need to reach them where they are most comfortable, which is in their own home or office. To do this, your website needs to be easy to use and can even be used offline, so it will bring customers back again and again. A good web designer will know how to make your business shine by adding relevant content and making it even easier for customers to find what they are looking for. Increasing your brand awareness Marketing to customers is incredibly important for any business, especially one that wants to grow. An important way to create brand awareness is to use a responsive design on your website. An adaptive design allows visitors to visit your site no matter what screen size they are on.
How to Choose a Web Design Company in 2023?
In practice, the term 'web design' is the opposite of 'web development' in that while web design deals with user interface and usability, web development tackles the underlying infrastructure (the servers, the protocols, the firewall, and so on) that serves as the foundation for the web site's functionality, although they are intrinsic parts of the process of building a website.
Right below is a common process of building a web, which includes 5 main phases: discovery, design, development, testing and deployment, and maintenance. These five phases have already been discussed in detail in the ABC of Web App Development for Entrepreneurs, you may want to take a look at that article. And this illustration from Preface Studio is really helpful to grasp the overall process of building a web.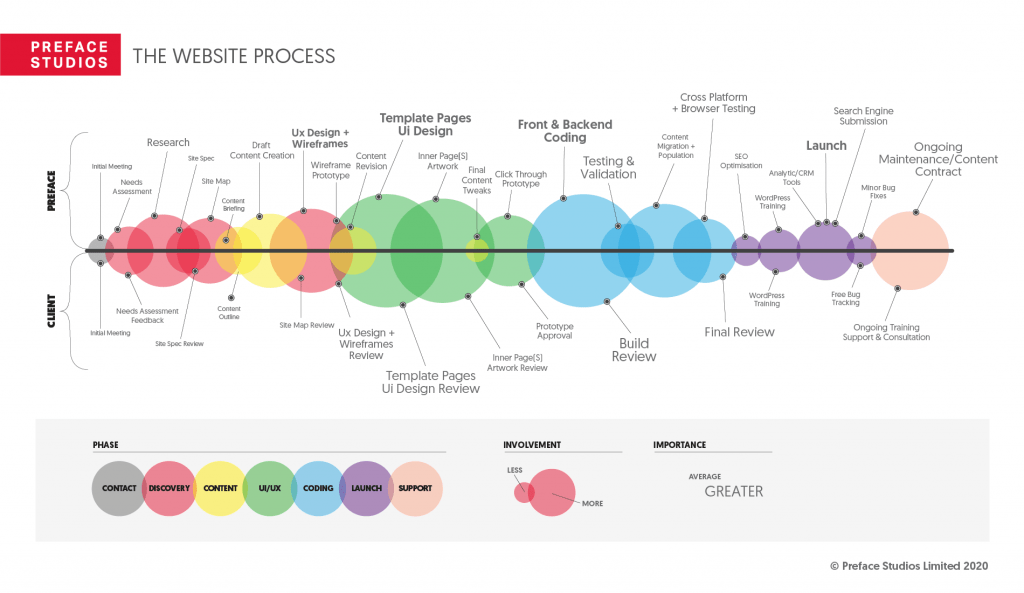 Designers need to start looking at search engines and know the most reliable design companies where the main job is not software coding. Web design, that is on the web page. We often think that if we like a website, we will automatically like its design. Wrong! The design has to be completed before the design is implemented. So, the first thing you have to think about is whether it's a package or an individual website, a private or a corporation. There are also various kinds of sites, and of course, you also have to think about the budget and the deadline for the project. The chosen web design company may be dealing with many other domains, but you have to be very careful not to have serious mistakes.
1. Discovery
After the initial meeting, the business analysts will elicit and collect requirements from all stakeholders. They will also analyze them, do some research and finish a document of specifications.
If it's a web redesign project, the specs might include the site goals review (what customer and business need the website must address, and what functionality is required to achieve this), the analytics review (using Google Analytics to study the current site performance, the user flow, pages that users 'drop off', average time on page, and bounce rate), and the conversion review (examining the efficiency of call-back requests, contact form completion, offers redeemed, online sales, phone calls recorded from the site or download content requests).
In the discovering phase, the development team might need to create the user persona. This involves developing typical user profiles and informs the design process. By learning about each type of user's needs and creating a user flow chart, we can enhance the experience of each user. They also need to define the sitemap or identify the pages that the site has, as well as the hierarchy of the pages.
Then, there must be low-fidelity wireframes as a starting point for the visual design and structure of the website. It helps illustrate how the content and functionality will appear, as well as considering user needs and journeys.
The flow/process diagrams, which map out the users' flow through the site from the first hit to the end goal, will be sketched. And the specific functional and non-functional requirements will be elicited and assessed. The content creators and SEO specialists will work a lot to help develop the content of the site.
Once the specs and content pass approval, the project will move on to the second phase: Design, or Prototyping.
2. Web Design Process
A web development process is a documented outline of the steps needed to be taken from start to finish to complete a typical Web design project. Following a detailed website, design, and development process can speed up your work and help your client understand your role in the project. The planning stage is arguably the most important because what's decided and mapped here sets the stage for the entire project. This is also the stage that requires client interaction and the accompanying attention to detail. The project charter sums up the information that has been gathered and agreed upon in the previous point.
This phase is to fulfill the 'look and feel' for the site and make sure that it serves the purpose of attracting visitors and generating sales.
It starts with high-fidelity wireframes, which outline the realistic content, fonts, image dimensions, or button styles that help visualize how the site works before adding colors and imagery.
Then, the design team will rely on the brand guidelines to create the website user interface (UI) with full-fledged content including photography and copy. With the flow diagrams, they begin to optimize the user experience (UX) to make it engaging and efficient.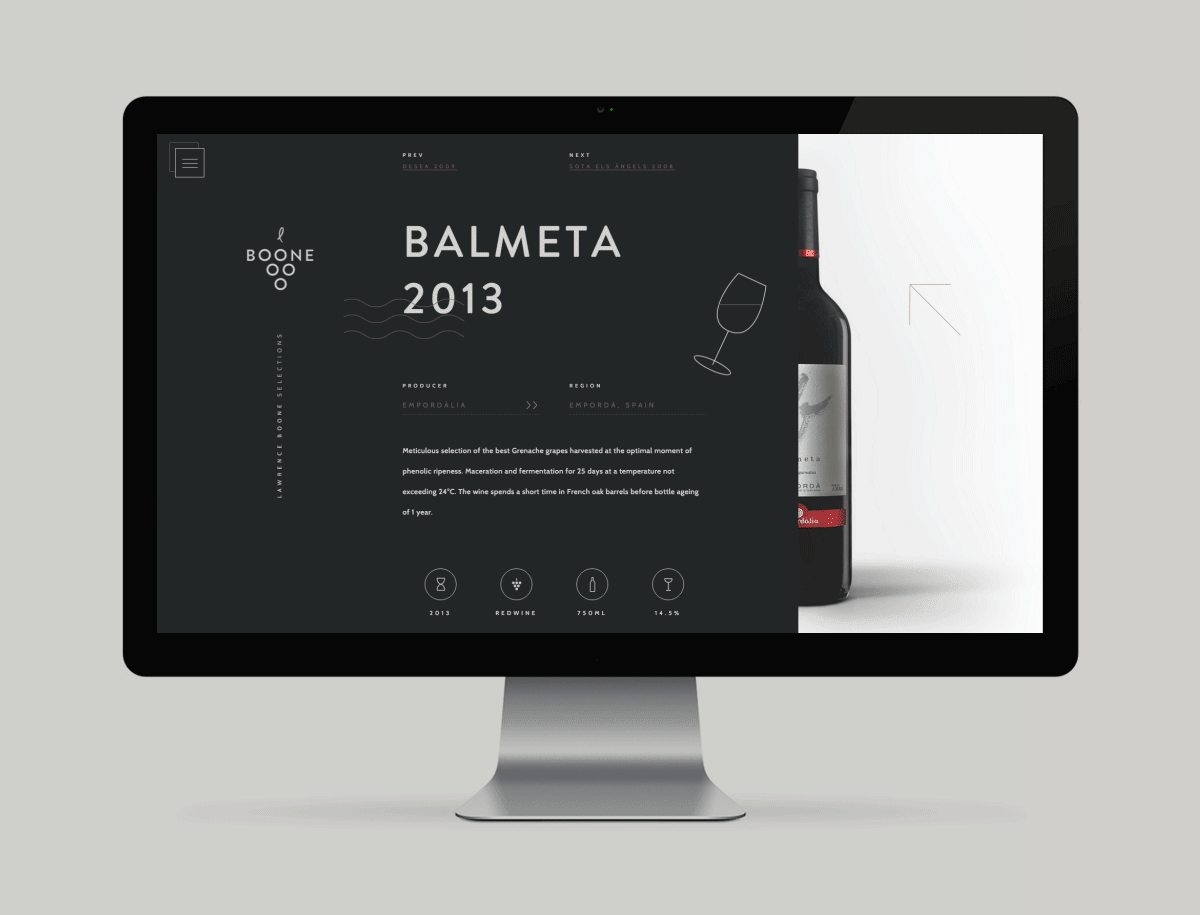 When the UI and UX are ready, the design team will make a prototype that enables you to interact with the design as if you are using the real website. Tools like InVision or Figma might be necessary in this stage.
3. Development process of website design services
This is the phase when web developers step in and often the most technical part of the process. There are some instruments that need mentioning:
GitHub is a common tool in this phase. Basically, it's a digital repository where developers can work on the code base, track changes, revert back if there's anything wrong, and collaborate with other developers.
Google Cloud Platform is for website hosting, and Lavarel or WordPress is commonly for setting up the Content Management System (CMS). And in order to store and interact with content, there should be a database and custom fields.
A common requirement from clients is that the website should be compatible with different devices and screen sizes. In this case, a responsive web design approach is adopted in front-end development.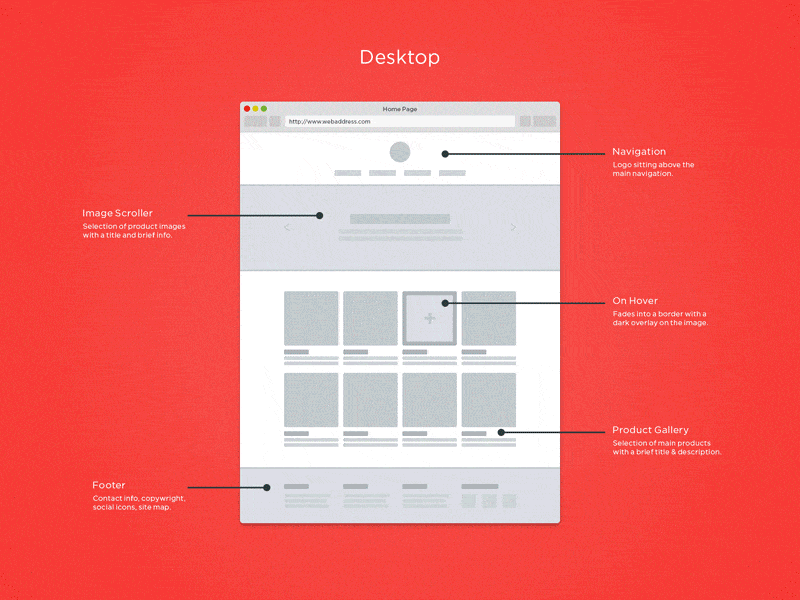 Plugins, third-party Customer Relationship Management (CRM) tools, and marketing automation tools such as SharpSpring, Salesforce, or Hubspot, will be installed on the website. Content will be populated. After the websites are fundamentally complete, developers will optimize the codebase to improve site performance. This is very important for SEO.
The site will be tested on various browsers (Chrome, Safari, Edge, Firefox) and devices (desktop, tablet, mobile, both iOS and Android) to make sure that it works universally. Then a small group of users will be invited to test the site and leave some feedback for bug fixing and amendments. If everything works well, the design is ready for launch.
Recommended reading: Everything About Managing Website Projects
4. Web Design Industry Business & Style
Of course, we will begin with the second important one, so please do read this one. The process you've chosen will very much depend on your company's sector, though we usually start with our sector: Media & Entertainment, Real Estate & Construction, Sales, Advertising & Marketing, Aviation & Logistics, Marketing & Design and especially Health & Wellness,…
5. Portfolio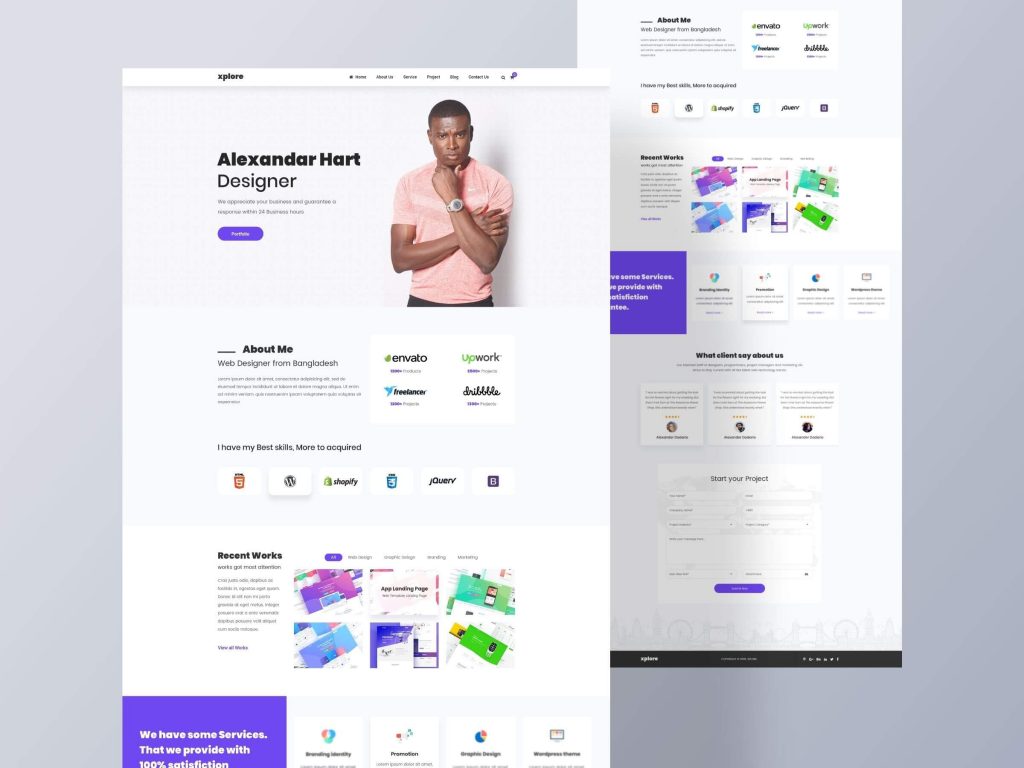 Is it just a portfolio of the work you did for previous clients? Many web designers charge a flat fee for a portfolio, and the quality of work is irrelevant in that case. Is it a complete portfolio of your work with the website you built? If so, you should be able to develop designs that reflect your strengths, but it's probably a bit too much to ask for.
6. Additional Services
The extra services are just another way of saying that there are more than the standard fees for the services we recommend below. Some of these services can cost you up to $200,000 a year and there is no reason why they are not worth that much. We would advise you to have all of this information before you begin the search for a web design service company. If you are looking for Design Consultancy, you can expect to pay anywhere between $75-$100 for a consulting company to create a website using design tools provided by the web designer. This is not a common cost for web design services, however, if you are asking your web designer to work for a flat fee for all projects, you are very likely going to be paying a higher cost of $250-$400.
Recommended reading: 17 Web Design Tools for Different Types of Web Design Software
7. Testing and Deployment
There will be final checks on the website before launching. The checklists might include the aspects of SEO and tracking tools (Google Analytics, Webmaster, Audience Tracker, etc). Some client training sections will follow so that the company can know how to use the CMS properly. After launching, there will be a period of time to fix any post-launch defects.
Recommended reading: 6 Key SAAS Metrics Every Tech Startup Must Know
8. Operation and Maintenance
Typically, if you have a website with CMS, it is advisable to have a support and maintenance plan. This is to help you update CMS and plugins without exposing yourself to security issues.
But as mentioned earlier, web design services do not end at the deployment stage. You will need to keep optimizing the site performance and conversion rate. And if there are any needs for changes in the site's infrastructure or design, you definitely need to work with the company you hired on the improvement plan. All in all, the above is the basic procedure about how to choose reliable Web Design Services, although in practice there might be some minor variations.
A Typical Process of Web Design Services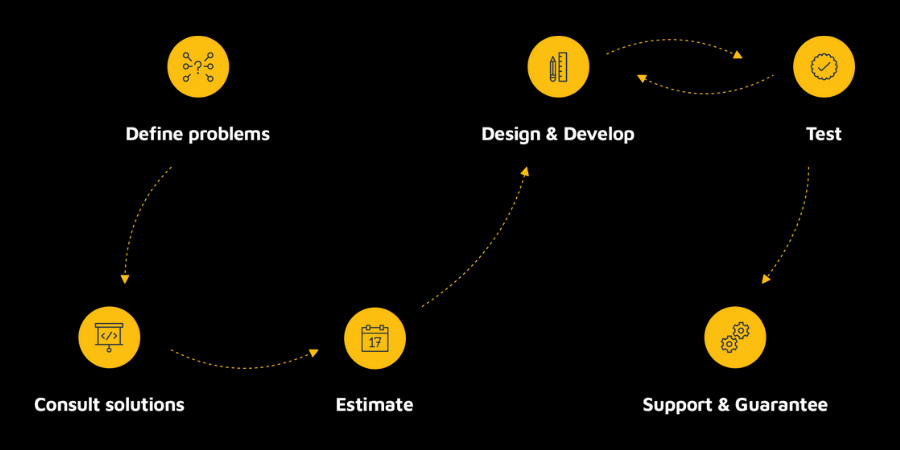 Step 1: Write out your goal. Before you start creating a website, write down your ultimate goal. You might want to promote your services, improve your website, and upsell products.
Step 2: Decide the problem you need to solve. Next, choose one goal that needs to be solved: Do you want to increase revenue? Have a platform you want to promote your services?
Step 3: Create a list of goals to keep your customer. You can expand your list to add more goals to increase your productivity and revenue. For example, you may want to send emails to your clients reminding them about a promotion or upselling opportunities.
Step 4: Understand your target. Once you've figured out the direction you want to take, write out your target audience. What age group are you selling to?
1. Goal Identification
The first step of the design process is to come up with an idea of your ideal customer, and what problem they are trying to solve. You can use Google Trends or your intuition to identify possible keywords related to your target audience. Alternatively, use online tools like Personas, like in this case. You will also want to think about your target market, whether you want to serve visitors in the United States, Germany, South Africa, or anywhere in between. Once you have determined the audience, you can try to glean insights from user feedback to gain insight on where your website might be failing. This would be an excellent time to hone your thought process and brainstorm how to solve your problem.
2. Scope Definition
Scope definition isn't about the work to be done, but rather how that work will fit within the design process. This is more important than the scope and is essential for a smooth experience throughout the process. Good scope for development includes the ability to expand the scope as the scope has changed or the development team as the scope has grown.
Create a Prototype: We have touched upon the fact that creating a prototype is an art in itself. For web designers, this can mean several different things. They can use prototyping techniques to design mockups based on the client's needs, they can look at interactive prototypes from digital agencies, or they can utilize an actual website as the testing grounds for the first round of design.
3. Sitemap & Wireframe Creation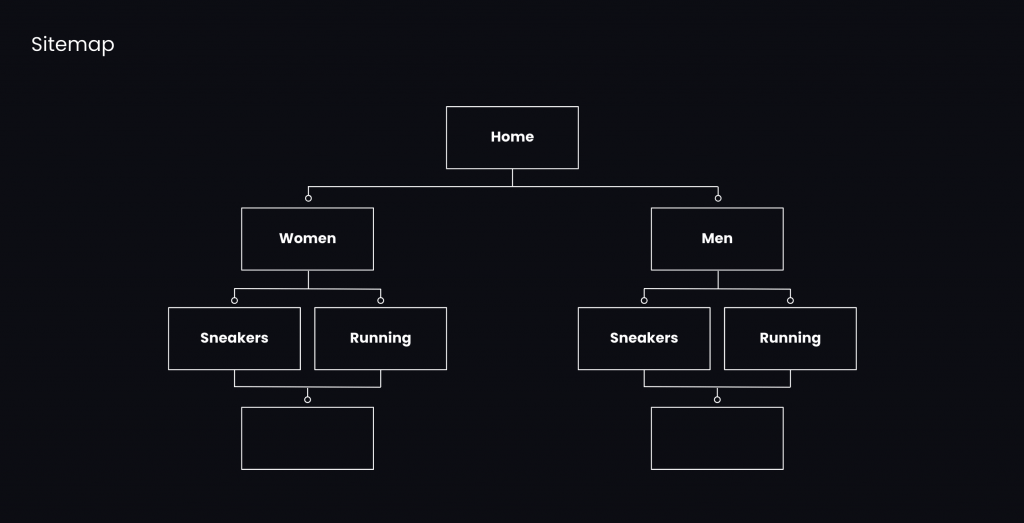 Early on in the web design process, many designers create a sitemap. If you don't have one, it is as simple as typing http://yourdomain.com/ into Google and directing it to your sitemap page. This simple step helps your web designer to create an interactive flowchart, by allowing him or her to plan out the content, copy, and pictures on your website. This step also helps web designers determine the priority and scope of the project. By defining the sitemap structure and resources, the designer has a clear vision for the organization and tasks required for the website design process. After the sitemap is ready, you can either copy and paste the details on the initial website creation page or get the sitemap code.
Recommended reading: Website Design in Vietnam: What's in it for you?
4. Content Creation
At this point, your website needs to function as the platform from which your social media and marketing efforts begin to take shape. But at this point in the web design process, the focus should be on content. This isn't to say you shouldn't start coding. You should. Programming is always the final frontier of any web development process. But at this point, just having something online is a step in the right direction. Don't overlook the power of great content as the cornerstone of your marketing efforts. Sketch/Layout/Editing while your client might have hired an artist to develop some initial imagery or illustrations for their site, those images don't need to be displayed right away.
5. Visual Element
Fewer things are as important as typography on a web page. Creating engaging web pages starts with choosing and implementing a great font. Consider choosing the best serif or sans-serif fonts from a color spectrum of typefaces. If you want to cut costs, Web Typography Choices offers a budget-friendly selection of easily customizable fonts. Having a good framework and content strategy will help a web design company easily develop a website. Providing that content by incorporating relevant press releases, blogs, internal memos, slideshows, and videos will help your website visitors understand the service your company offers and the value they can receive.
6. Testing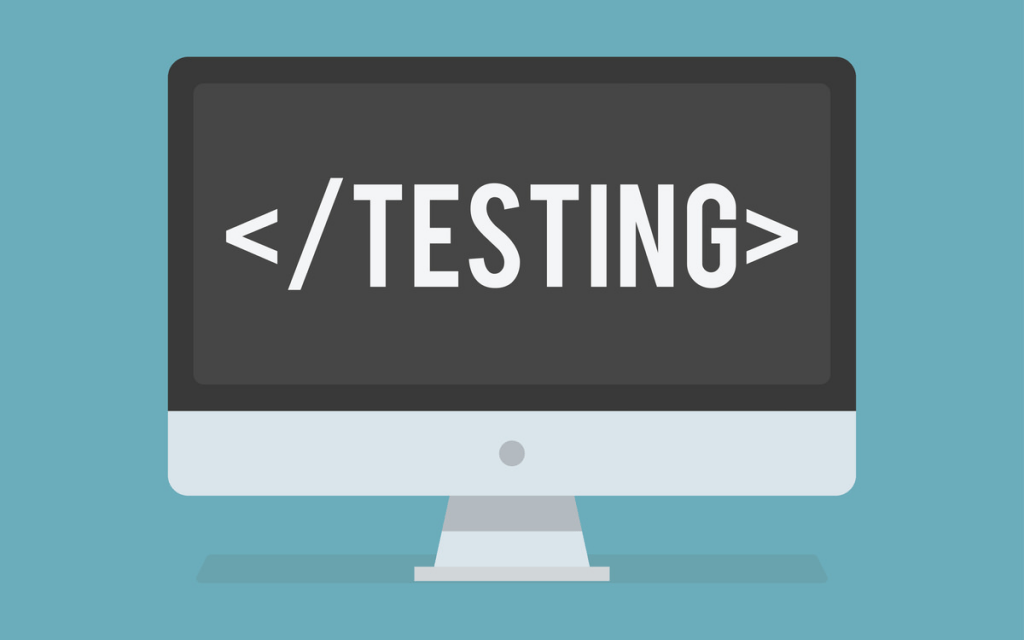 One of the earliest signs of a great web design process is the ability to put yourself in the shoes of your clients. In some instances, businesses are hesitant to change even the smallest element of their websites. They may ultimately pay a design team to convert their website into something radically different from what they have come to know and love. When designing websites for clients, the designer can expose what's wrong without making it feel like the designer is going to blame the client for the site's problems. Creators can often take a client's feedback about an element and move forward with an improved version, even if it wasn't the client's original intent.
7. Launch
The last step is to put a website together. For instance, you can begin with an optimized website launch page. If you're launching a new business or expanding an existing product line, you might also add a landing page, a testimonial page, and a gallery page. For a personalized website, you could also showcase your portfolio, portfolio site, writing, or any other content that you regularly create. Your landing page can be a call to action and have multiple call-to-action buttons, a simplified layout, or multiple design options. You can even add widgets and online forms to it. Use a range of colors to make it appear more modern or minimalistic. You might use testimonials or case studies to show how you or your business helped a person or company.
In short
Choosing the right web design services company for your project can be daunting. With so many options, finding the best fit for your needs might seem impossible. Fortunately, by following these steps, you will find a professional that is perfect for you. First, you'll need to evaluate your needs and goals. Do you want a personal site? A blog? What type of services are you looking for? You should also evaluate what kind of budget you have and what kind of timeline you're working with. Once you've determined these things to know how to choose a web design company, it will be much easier to look at potential options and choose the one that is right for you!