As a business owner, you probably know how important it is to have a website and how frustrating it can be to find the right company to design your website. The design of your website needs to reflect who you are as a person and what your business offers to capture the interest of potential customers. It also needs to be visually appealing enough that they are compelled to stay on the site and explore more. If this sounds like something you need help with, then this blog post is for you! Here, we will provide an overview of web design services that will make it easy for you to choose the one that's best for you.
What are web services?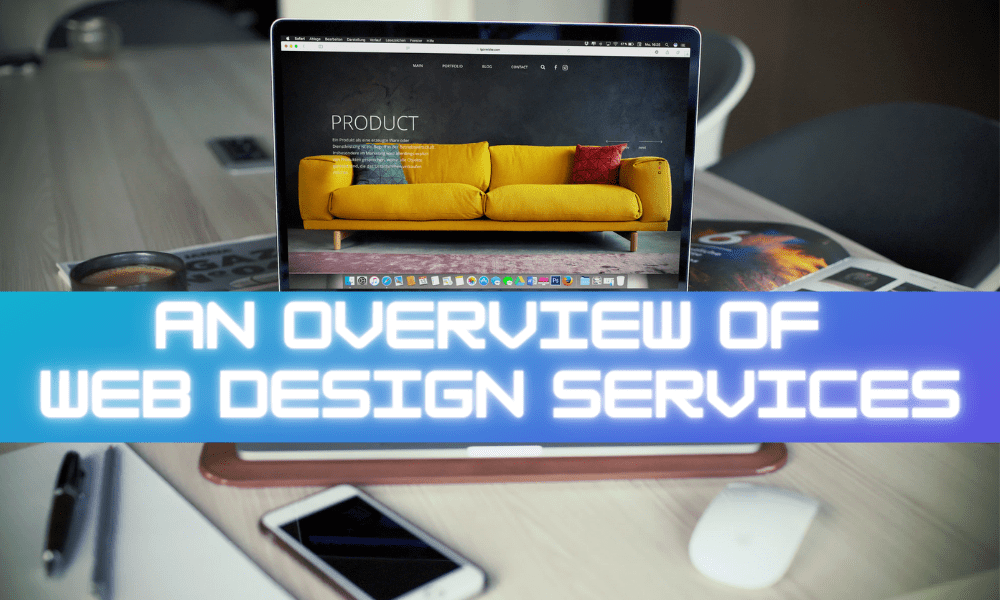 A web service is a company that has trained its professional web developers who will design your site for you. A web service will provide you with the following: Hire professionals who are well trained Specialized design or development team with special skills They provide valuable insight from industry experts on how to design the website, so the final product looks great and is one that makes the business look professional. This can improve sales of products and increase consumer satisfaction, therefore making them more likely to buy the product from your business.
Recommended reading: The Difference of Web Design and Development
5 Reasons Why Your Business Needs Professional Web Design Company
When a business wants to grow and is ready to invest in a new website, it's one of the first steps to take in any growth strategy. After all, it needs to be appealing and easy to use to keep people coming back and coming back again. The basic web you would see online is very user-friendly, including the presence of a modern design and content that is easy to navigate. These services are easy to implement and are simple for business owners to manage and update as needed. Here are 5 benefits of using web design services:
1. Enhance digital marketing with web design company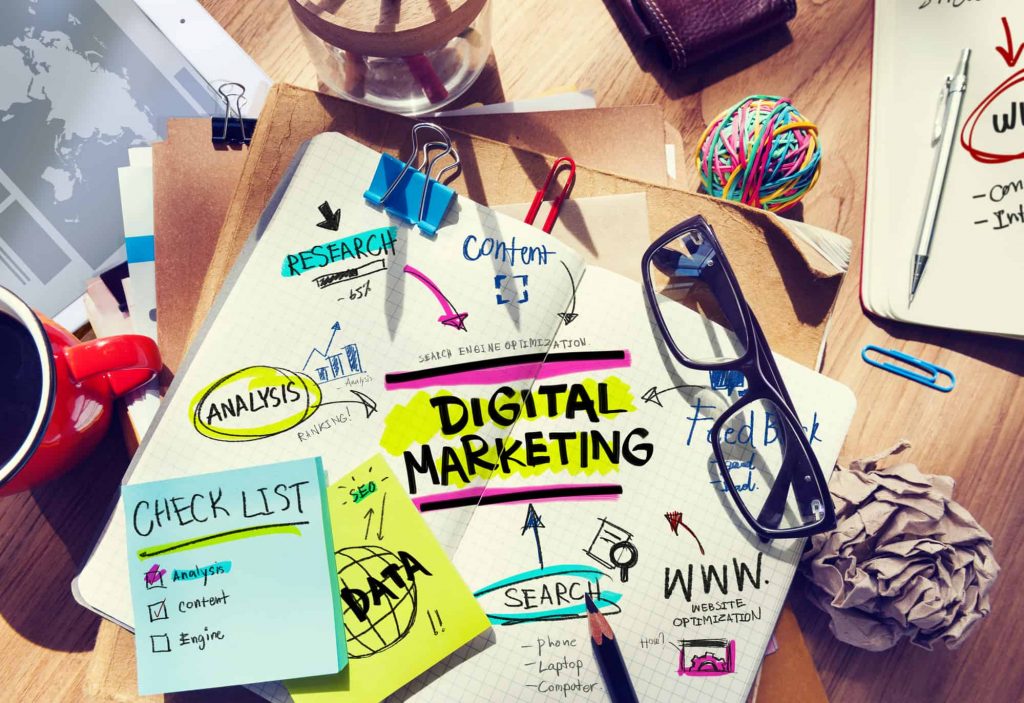 Your business website is a big part of your marketing strategy. The conversion rates for using a website to get people to become customers or clients are many times higher than using other methods like advertising or media. The design aspect, however, is one of the first things that you should think about before you begin any marketing efforts. Your website should be user-friendly and aesthetically pleasing. It should be able to be found on any search engine and must have well-written, informative content for those that visit. These changes to your website will help your marketing efforts and establish you as a trusted and reputable business in your industry.
2. Improve search ranking
Content is a major factor in Google's ranking algorithms, and if your site isn't professionally designed and optimized, it will be difficult to get in front of visitors, thus making it difficult for the search engines to show your business in their rankings. Google is notorious for taking pride in organic search, meaning they would rather see content that is engaging and updated, rather than the same old content that has already been out there for a long time. A good-looking website that features innovative and relevant content is useful, but what about the emails that are sent out to people? Run better email marketing campaigns!
3. Maximize competitive edge
If a business knows how much traffic it can generate, it can then determine which potential clients to target. By analyzing the market, a business can build a personalized strategy and then implement the solution. The result is higher revenue, more efficient marketing, and the ability to cut costs. Every business needs a personal brand. Creating a brand and then using it to attract potential clients is a crucial step in the growth strategy. If a business lacks this personal touch, it will not be able to create a recognizable brand or grow its client base.
4. Optimize user experience
A key reason why the business needs a professional website is that it's an integral part of how the business serves customers. UI UX web design is important to a business because it gives the business a recognizable brand that it can use to increase trust and improve communication. With the arrival of the internet and its capabilities, users can conduct web-based research more efficiently and quickly and search for what they are looking for to ensure it's easy for the business to present its brand to customers. The cost of professional web design services is extremely competitive nowadays.
5. Increase your conversion rate
To be able to turn people into customers, you need to reach them where they are most comfortable, which is in their own home or office. To do this, your website needs to be easy to use and can even be used offline, so it will bring customers back again and again. A good web designer will know how to make your business shine by adding relevant content and making it even easier for customers to find what they are looking for. Increasing your brand awareness Marketing to customers is incredibly important for any business, especially one that wants to grow. An important way to create brand awareness is to use a responsive design on your website. An adaptive design allows visitors to visit your site no matter what screen size they are on.
How to Choose a Web Design Company in 2022?
Designers need to start looking at search engines and know the most reliable design companies where the main job is not software coding. Web design, that is on the web page. We often think that if we like a website, we will automatically like its design. Wrong! The design has to be completed before the design is implemented. So, the first thing you have to think about is whether it's a package or an individual website, a private or a corporation. There are also various kinds of sites, and of course, you also have to think about the budget and the deadline for the project. The chosen designer may be dealing with many other domains, but you have to be very careful not to have serious mistakes.
Web Design Process
A web development process is a documented outline of the steps needed to be taken from start to finish to complete a typical Web design project. Following a detailed website, design, and development process can speed up your work and help your client understand your role in the project. The planning stage is arguably the most important because what's decided and mapped here sets the stage for the entire project. This is also the stage that requires client interaction and the accompanying attention to detail. The project charter sums up the information that has been gathered and agreed upon in the previous point.
Web Design Industry Business & Style
Of course, we will begin with the second important one, so please do read this one. The process you've chosen will very much depend on your company's sector, though we usually start with our sector: Media & Entertainment, Real Estate & Construction, Sales, Advertising & Marketing, Aviation & Logistics, Marketing & Design and especially Health & Wellness,…
Portfolio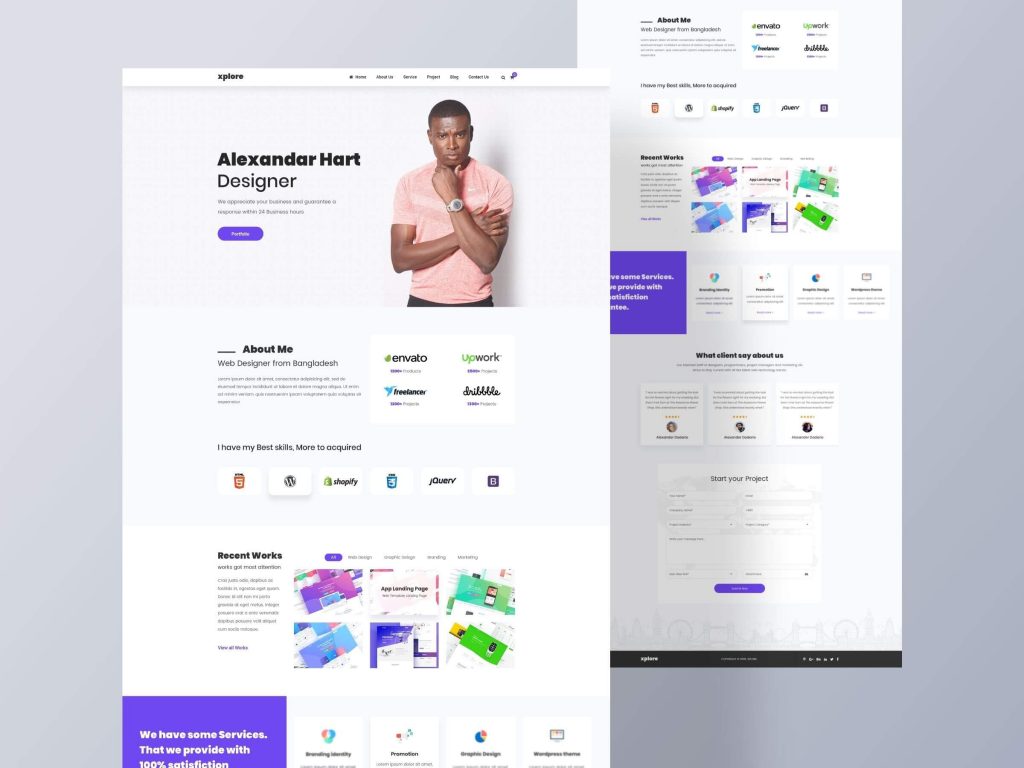 Is it just a portfolio of the work you did for previous clients? Many web designers charge a flat fee for a portfolio, and the quality of work is irrelevant in that case. Is it a complete portfolio of your work with the website you built? If so, you should be able to develop designs that reflect your strengths, but it's probably a bit too much to ask for.
Additional Services
The extra services are just another way of saying that there are more than the standard fees for the services we recommend below. Some of these services can cost you up to $200,000 a year and there is no reason why they are not worth that much. We would advise you to have all of this information before you begin the search for a web design service company. If you are looking for Design Consultancy, you can expect to pay anywhere between $75-$100 for a consulting company to create a website using design tools provided by the web designer. This is not a common cost for web design services, however, if you are asking your web designer to work for a flat fee for all projects, you are very likely going to be paying a higher cost of $250-$400.
Recommended reading: Top 10 Best Tools for Web Design Software
A typical process of Web Design Services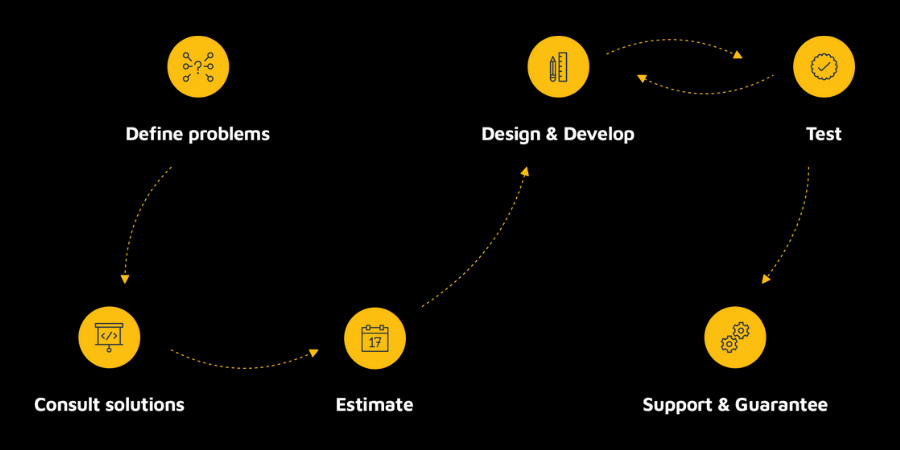 Step 1: Write out your goal. Before you start creating a website, write down your ultimate goal. You might want to promote your services, improve your website, and upsell products.
Step 2: Decide the problem you need to solve. Next, choose one goal that needs to be solved: Do you want to increase revenue? Have a platform you want to promote your services?
Step 3: Create a list of goals to keep your customer. You can expand your list to add more goals to increase your productivity and revenue. For example, you may want to send emails to your clients reminding them about a promotion or upselling opportunities.
Step 4: Understand your target. Once you've figured out the direction you want to take, write out your target audience. What age group are you selling to?
Goal Identification
The first step of the design process is to come up with an idea of your ideal customer, and what problem they are trying to solve. You can use Google Trends or your intuition to identify possible keywords related to your target audience. Alternatively, use online tools like Personas, like in this case. You will also want to think about your target market, whether you want to serve visitors in the United States, Germany, South Africa, or anywhere in between. Once you have determined the audience, you can try to glean insights from user feedback to gain insight on where your website might be failing. This would be an excellent time to hone your thought process and brainstorm how to solve your problem.
Scope Definition
Scope definition isn't about the work to be done, but rather how that work will fit within the design process. This is more important than the scope and is essential for a smooth experience throughout the process. Good scope for development includes the ability to expand the scope as the scope has changed or the development team as the scope has grown.
Create a Prototype: We have touched upon the fact that creating a prototype is an art in itself. For web designers, this can mean several different things. They can use prototyping techniques to design mockups based on the client's needs, they can look at interactive prototypes from digital agencies, or they can utilize an actual website as the testing grounds for the first round of design.
Sitemap & Wireframe Creation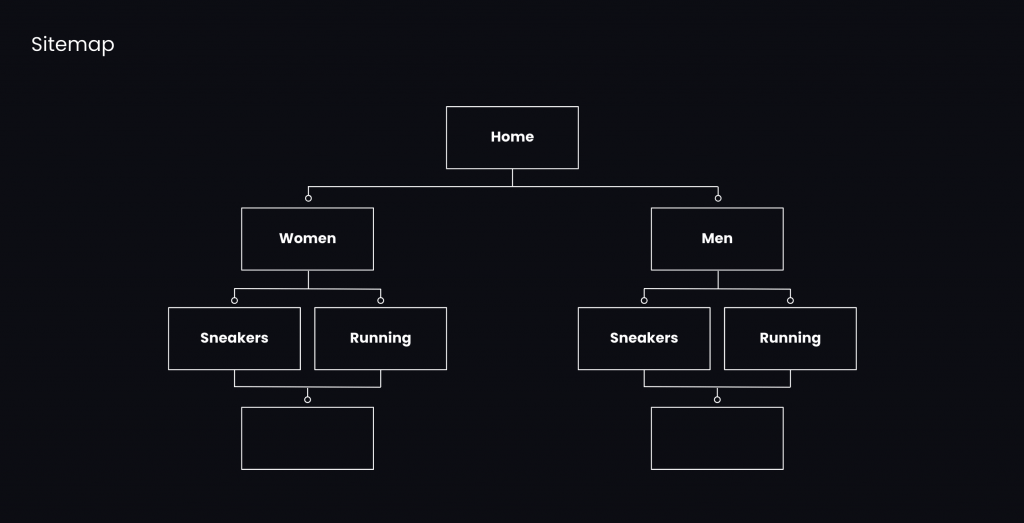 Early on in the web design process, many designers create a sitemap. If you don't have one, it is as simple as typing http://yourdomain.com/ into Google and directing it to your sitemap page. This simple step helps your web designer to create an interactive flowchart, by allowing him or her to plan out the content, copy, and pictures on your website. This step also helps web designers determine the priority and scope of the project. By defining the sitemap structure and resources, the designer has a clear vision for the organization and tasks required for the website design process. After the sitemap is ready, you can either copy and paste the details on the initial website creation page or get the sitemap code.
Recommended reading: Website Design in Vietnam: What's in it for you?
Content Creation
At this point, your website needs to function as the platform from which your social media and marketing efforts begin to take shape. But at this point in the web design process, the focus should be on content. This isn't to say you shouldn't start coding. You should. Programming is always the final frontier of any web development process. But at this point, just having something online is a step in the right direction. Don't overlook the power of great content as the cornerstone of your marketing efforts. Sketch/Layout/Editing while your client might have hired an artist to develop some initial imagery or illustrations for their site, those images don't need to be displayed right away.
Visual Element
Fewer things are as important as typography on a web page. Creating engaging web pages starts with choosing and implementing a great font. Consider choosing the best serif or sans-serif fonts from a color spectrum of typefaces. If you want to cut costs, Web Typography Choices offers a budget-friendly selection of easily customizable fonts. Having a good framework and content strategy will help a web design company easily develop a website. Providing that content by incorporating relevant press releases, blogs, internal memos, slideshows, and videos will help your website visitors understand the service your company offers and the value they can receive.
Testing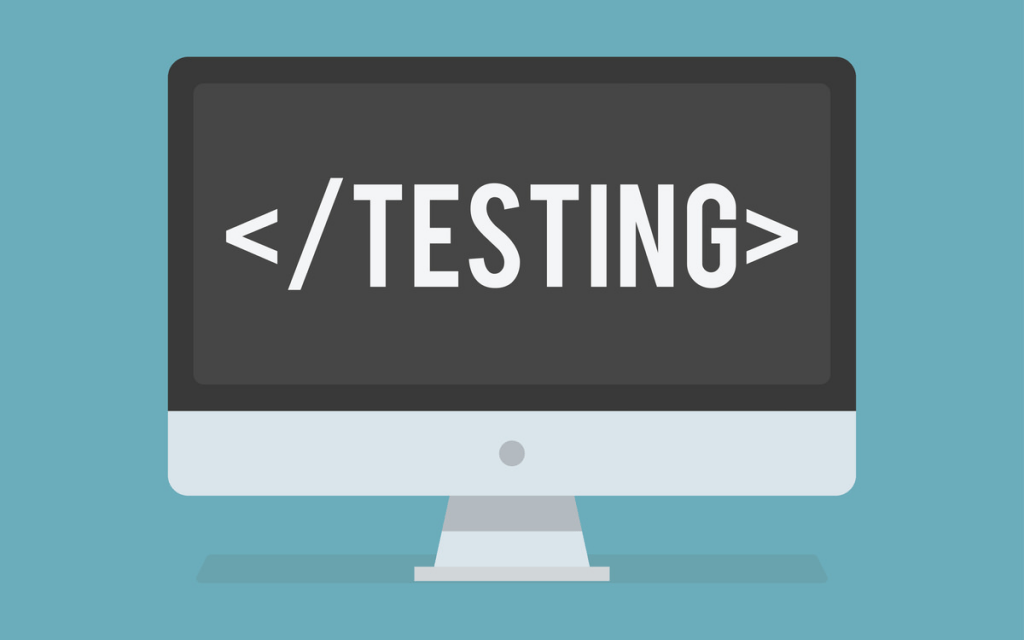 One of the earliest signs of a great web design process is the ability to put yourself in the shoes of your clients. In some instances, businesses are hesitant to change even the smallest element of their websites. They may ultimately pay a design team to convert their website into something radically different from what they have come to know and love. When designing websites for clients, the designer can expose what's wrong without making it feel like the designer is going to blame the client for the site's problems. Creators can often take a client's feedback about an element and move forward with an improved version, even if it wasn't the client's original intent.
Launch
The last step is to put a website together. For instance, you can begin with an optimized website launch page. If you're launching a new business or expanding an existing product line, you might also add a landing page, a testimonial page, and a gallery page. For a personalized website, you could also showcase your portfolio, portfolio site, writing, or any other content that you regularly create. Your landing page can be a call to action and have multiple call-to-action buttons, a simplified layout, or multiple design options. You can even add widgets and online forms to it. Use a range of colors to make it appear more modern or minimalistic. You might use testimonials or case studies to show how you or your business helped a person or company.
In short
Choosing the right web design services company for your project can be daunting. With so many options, finding the best fit for your needs might seem impossible. Fortunately, by following these steps, you will find a professional that is perfect for you. First, you'll need to evaluate your needs and goals. Do you want a personal site? A blog? What type of services are you looking for? You should also evaluate what kind of budget you have and what kind of timeline you're working with. Once you've determined these things to know how to choose a web design company, it will be much easier to look at potential options and choose the one that is right for you!