What are the best IT outsourcing companies? Specifically, after the COVID-19 pandemic, the world began to see the importance of the internet and mobile IT. While the whole world is struggling with social lockdown and quarantine, struggling to maintain its "offline" economy, companies are gradually turning to "online" to adapt to this situation. It is, however, not known how long the pandemic will continue.
IT Outsourcing Companies That You Should Consider
Therefore, Designveloper has listed the top best IT outsourcing companies of 2022 based on technical expertise, cost of resources, past projects, case studies, and client reviews – among other criteria.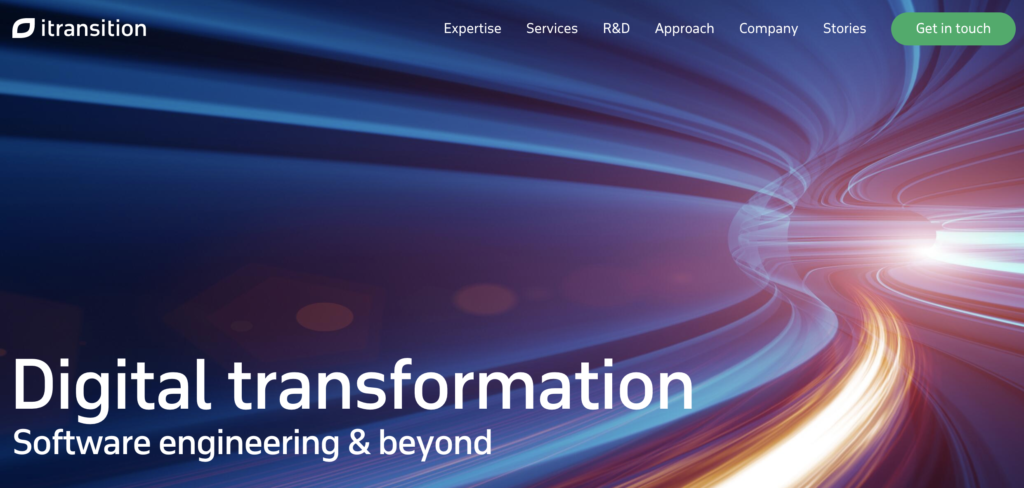 Based in Poland and Belarus, on the whole, Itransition is one of the leading IT outsourcing companies around the world. They have completed 1530 projects and serviced 810 clients from 30 countries so far.
Location: Colorado
Team size: 1000 & up
Minimal Budget: $10.000+
Average Rate: $35/hr
Typical Clients: HAI Group, Adidas, eBay, Toyota, Expedia, xerox, Expedia
Recommended read: Outsourcing and Offshoring: A Detailed Definition and Comparison
To summarize, Digital Silk engineers custom IT solutions for superior performance for clients nations and worldwide. They also take an agile approach to building scalable software with a user-friendly interface and integrating the latest technologies.
Their experts have additionally worked with the likes of SONY, Amazon, The NFL, and NASA. In sum, they are a team of data-obsessed strategists, developers, SEOs, and creatives committed to developing superior user experiences.
Location: Florida
Team size: 50-99
Minimal Budget: $10.000+
Average rate: $125/hr
Typical Clients: Microsoft, SONY, doForms, IBM, Toyota
In brief, they are experts in end-to-end custom IT outsourcing companies. They also Fortune 500 startups with SaaS, mobile, and custom applications solutions in the healthcare, education, marketing, and financial industries.
In addition, Kanda has 25+ years of best practices in software development, their projects range from software development and quality assurance to support and maintenance of on-premises to cloud and SaaS applications in a variety of fields.
Location: Massachusetts
Team size: 500-999
Minimal Budget: $10.000+
Average Rate: $50/hr
Typical Clients: Epion Health, Houghton Mifflin Harcourt, Verizon Media
Recommended reading: Website Design in Vietnam: What's in it for you?
One of the best IT outsourcing companies in Vietnam.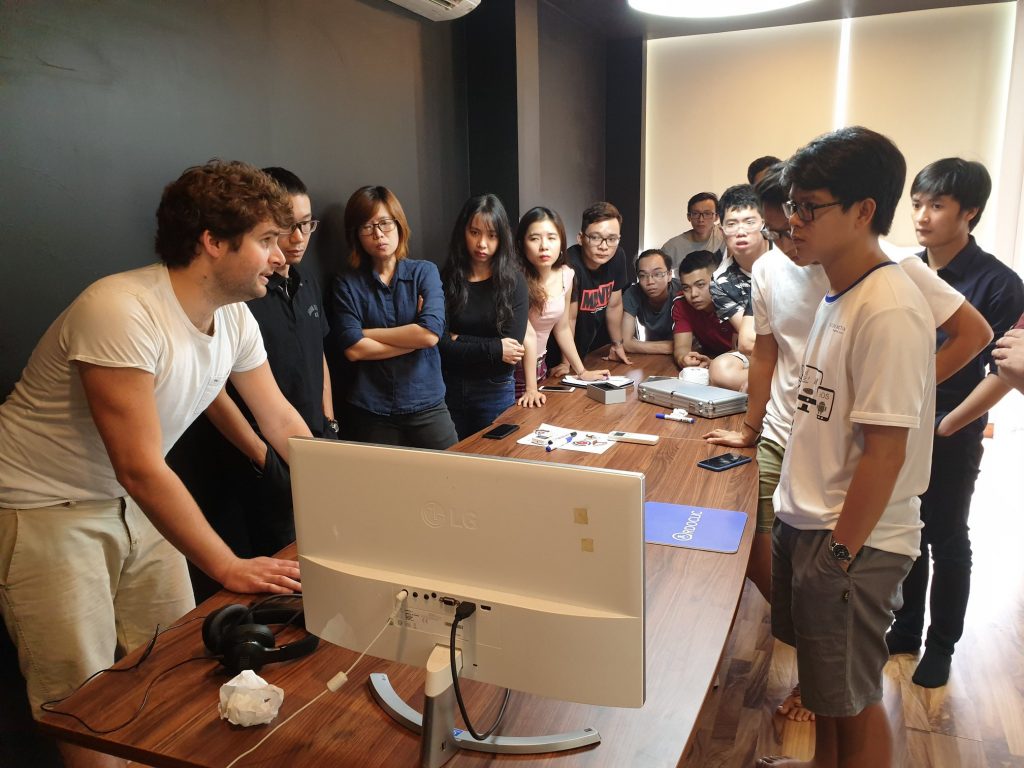 To illustrate, Designveloper is the leading software development company in Ho Chi Minh City, Vietnam, founded in early 2013 with a team of professional and enthusiastic Web developers, Mobile developers, UI/UX designers, and VOIP experts. Following a systematic approach, they intend to deliver the best and most cost-effective software services to our clients.

"Our vision is to become the world's leading company of realizing ideas"
Location: VietNam
Team size: 5-10
Minimal Budget: Inquire
Average Rate: Inquire
Typical Clients: LuminPDF, Swell & Switchboard, OneGoal, Gentley, LongtailPro.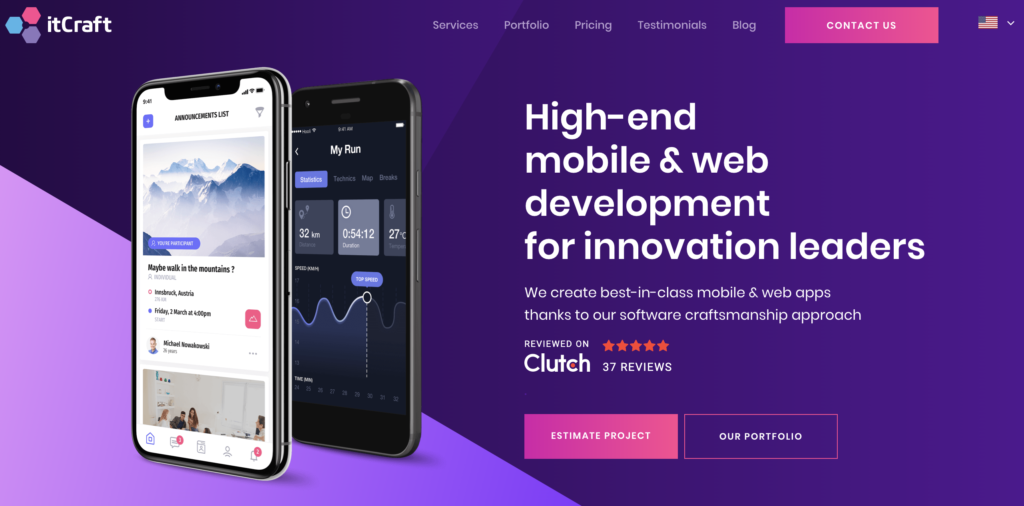 itCraft headquarters are based in Poland but this IT outsourcing company is operating globally so it's easy to arrange a meeting somewhere in the US or Europe. As a result, you just need to have an idea and the offshore team will make it a reality.
itCraft creates solutions for businesses, industries, and the public, as a result, to let them benefit from the mobile transformation.
So, partnering with itCraft for your mobile/web project means working with a top polish mobile development company that's with you every step of the way, and beyond. In brief, they have 200+ Finished projects and 10 years on market.
Location: Poland
Team size: under 49
Minimal Budget: $25.000+
Average Rate: 50$/hr
Typical Clients: Deloitte Digital, DHL, LuxMed, Top Secret, Rossmann
Recommended reading: Software Development Outsourcing: A Detailed Guide in 2022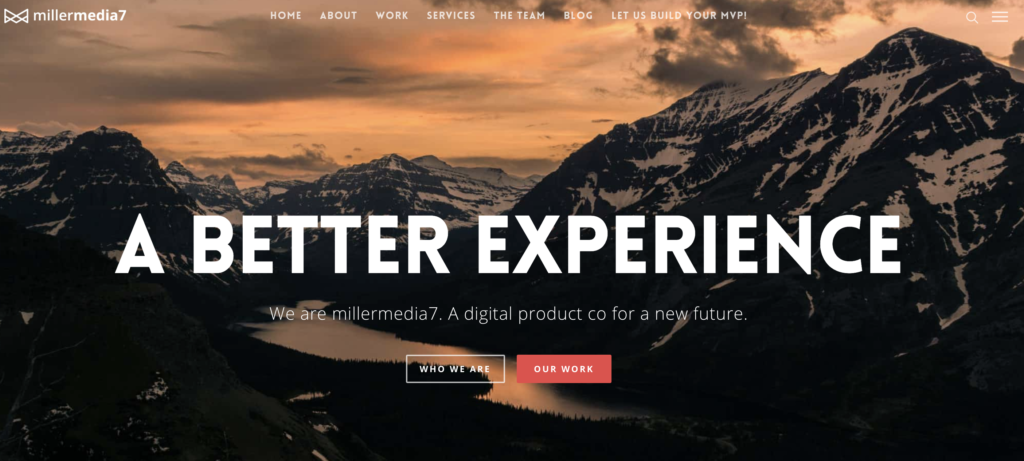 Millermedia7 is a digital, full-service creative agency that exists solely for the stratospheric elevation of brands. m7's team also has a lifetime of combined, vital experience in a myriad of industries. Furthermore, they wholeheartedly embrace the web, video, social media, and mobile platforms.
In addition, at millermedia7, they commit to believing that transparency, automation, and streamlined workflows yield opportunities to tackle a new generation of communication challenges that many IT outsourcing companies are now experiencing for the first time.
Location: New York
Team size: under 49
Minimal Budget: $10.000/hr
Average Rate: $150/hr
When you need a self-managed IT development team or an extension to your existing in-house development team with cherry-picked skilled and devoted team members, hiring Vega IT to build a dedicated IT development team for your company is a smart and cost-effective solution. Thus, Vega is the smart choice for you.
Location: Serbia
Team size: 100-249
Minimal Budget: $10.000+
Average Rate: $45/hr
Typical Clients: Microsoft, Episerver, Sitecore, Acquia.
Recommended reading: Why Choose an IT Consulting Company is Necessary for Your Business?
9. TechBear
Specifically, the firm creates beautiful and effective WordPress websites, marketing, along with social media campaigns, and graphic design work. They also make it easy for the little company to look bigger and the big company to control costs and focus on its core business.
Furthermore, TechBear is dedicated to helping your company grow by providing inexpensive and hassle-free business technology solutions and creating channels for new customers.
Location: New Jersey
Team size: Under 49
Minimal Budget: Inquire
Average Rate: $23/hr
Typical Clients: Facebook, Twitter, AE, WordPress, Amazon.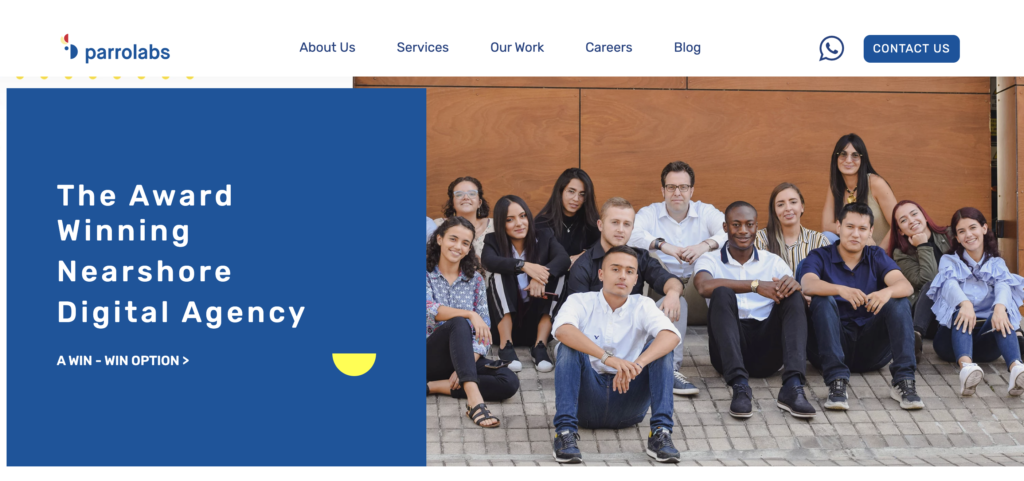 Indeed, this is a nearshore partner that understands the difficulties North American businesses face in today's current market for attracting and retaining talented tech resources. Furthermore, Parrolabs partners with its customers to create effective near-shoring teams comprising tech and creative talent. Moreover, this is all from (nearly) the same timezone as their clients.
Location: Colombia
Team size: Under 49
Minimal Budget: $10.000+
Average Rate: $65/hr
Typical Clients: Sexy Beast, ProudSRC, National Geographic, Spoken, Handy.
Terasol Technologies is one of the best world-class web, mobile app, as well as other types of IT outsourcing companies that believes in delivering only the best IT Software Solutions. Thus, with its provider base established in 2014, in India, Terasol has quickly spread its wings to open its partner offices in New York, Melbourne, Riyadh, Dubai, Doha, and Lagos.
Terasol Technologies also takes pride in developing efficient, innovative, and captivating mobile apps & websites. Their dynamic team of creative strategists and tech-hungry enthusiasts also work hard to create bespoke mobility solutions and push their limits to meet the most challenging concepts. Terasol Technologies's bucket of services also includes customized mobile apps development, website development, AR-VR Development, game development, and much more.
Location: New York
Team size: under 49
Minimal Budget: $10.000+
Average Rate: $50/hr
In brief, Apiumhub brings together a community of software developers & architects, and partners with other experts in the industry to provide you with the best team to help you transform your idea into a powerful and scalable product.
Their Services also include: Web Development, Mobile Development, Software Architecture, Product Owner, DevOps.
Location: Spain
Team size: under 49
Minimal Budget: $10.000+
Average Rate: $60/hr
Typical Clients: Privalia, Adidas, Néstle, Typeform, B.wom.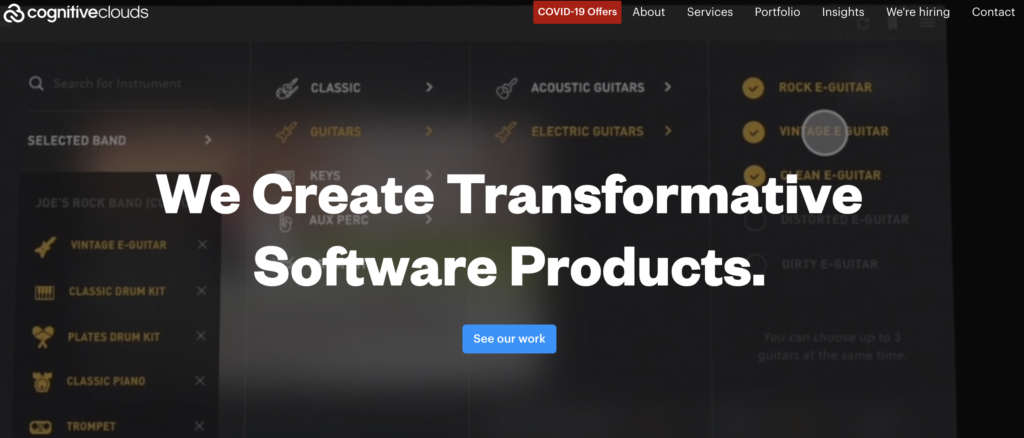 Founded by enterprise software veterans in 2012, in brief, they're a product development company, transforming founders' and product owners' visions into beautiful intuitive mobile and web software products that scale to support millions of users. Consequently, they are guaranteed to bring a fresh perspective to your problems through their agile design and development process that accelerates your time to market and ensures you launch the right product for the right people at the right time.
Location: California
Team size: 100-249
Minimal Budget: $25.000+
Average Rate: $25/hr
Typical Clients: Walmart, Yahoo, BMW, Sony.
14. CredibleSoft
In a word, CredibleSoft builds long-term business relations with clients and strives to provide customized software solutions at the most affordable prices. They're always quick to adapt and learn new technology developments in the field in order to serve customers better.
CredibleSoft is also a leading app development and software testing company in USA & India. Backed by strong tech minds and uncompromising work ethics, they additionally help companies achieve their goals with successful, quality-assured software solutions.
Location: India
Team size: 50-99
Minimal Budget: $1.000+
Average Rate: $22/hr
Typical Clients: Kinscape, Assetvision, Amicus POS, MowJow, UX.
With 5 years of experience, 56 professionals, 23 clients, and 240 finished projects, they also provide IT development solutions, best practices, management, and mentoring to drive your business to success.
Location: Armenia
Team size: Under 49
Minimal Budget: $1.000+
Average Rate: $25/hr
Typical Clients: WorldSoft, Abramov, Dwel.online.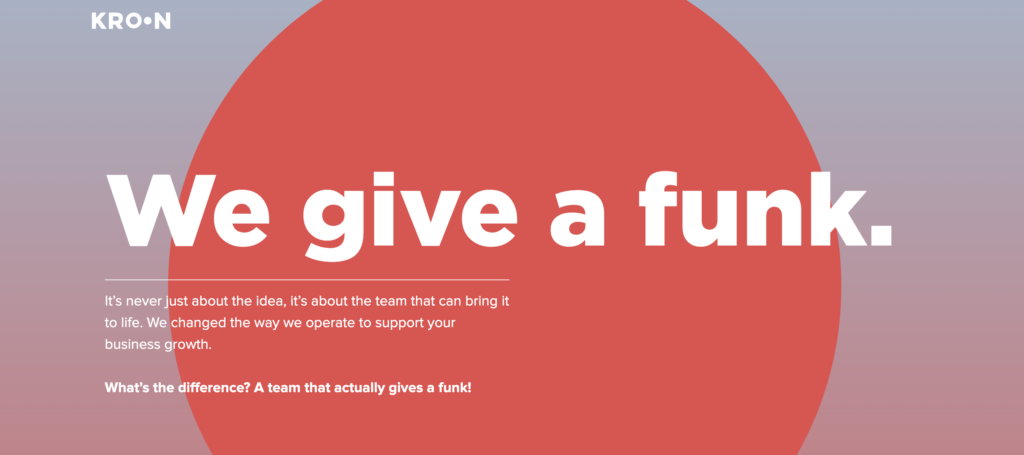 Initially, Kroon Studio started off as a small playground for digital products 8 years ago. Afterwards, they have grown up into a digital agency that builds dedicated product teams, driven by pure passion for product design and great software.
Location: Serbia
Team size: Under 49
Minimal Budget: $10.000+
Average Rate: $40/hr
Location: New York
Team size: 250 – 499
Minimal Budget: Inquire
Average Rate: Inquire
Typical Clients: Xulon Press, Redline, Kalkomey, Cydec, xTivity.
Based in Vilnius, Lithuania, they're a small but mighty team of digital marketing professionals. For instance, 16 years ago, e-commerce websites started gaining traction among global market leaders. Due to that, the idea was born. Since then, Idea has built over 400 projects in 20+ countries around the world.
Location: Lithuania
Team size: under 49
Minimal Budget: $1.000
Average Rate: $50/hr
Typical Clients: Néstle, Novaturas, Ergo, Avon, Granberg.
Recommended reading: 6 Key SAAS Metrics Every Tech Startup Must Know
Location: Texas
Team size: 100-249
Minimal Budget: $10.000+
Average Rate: $75/hr
Typical Clients: Hitcheck, The Energy Project, DownWrite.
Decipher zone software offers enterprise-grade software development and IT consulting services. They also make software architecture feature-packed enterprise business solutions. An edifice where System architecture is mapped before suggesting IT solutions to equip clients with optimal performance. Additionally, the zeal to achieve zenith in customer satisfaction led them to use best-in-class tools to implement IT development methodologies for cultivating bug-free IT solutions.
Location: India
Team size: 50-99
Minimal Budget: Under $1.000
Average Rate: $5/hr
Last but not least,
IT Outsourcing Companies have their own outstanding features, you need to thoroughly research the companies before making a choice.