Are you looking for mobile app ideas in 2021? Do you have a plan to start a mobile phone app development business or create your first mobile app? You're in the right place! In this post, people at Designveloper share with you a list of 19 top app ideas for this year, along with some tips to brainstorm ideas for mobile app development. Make sure you go through this list and write down anything that springs to your mind.
How to come up with mobile app ideas
There are many ways to find ideas for mobile apps. Let's take a look at some of the best:
1. Start by solving your problems
Think about the issues that you're having with the current way of doing things. Then, try to find apps that will help you solve those problems. If you find such apps, try them out and check whether they're useful to you or not.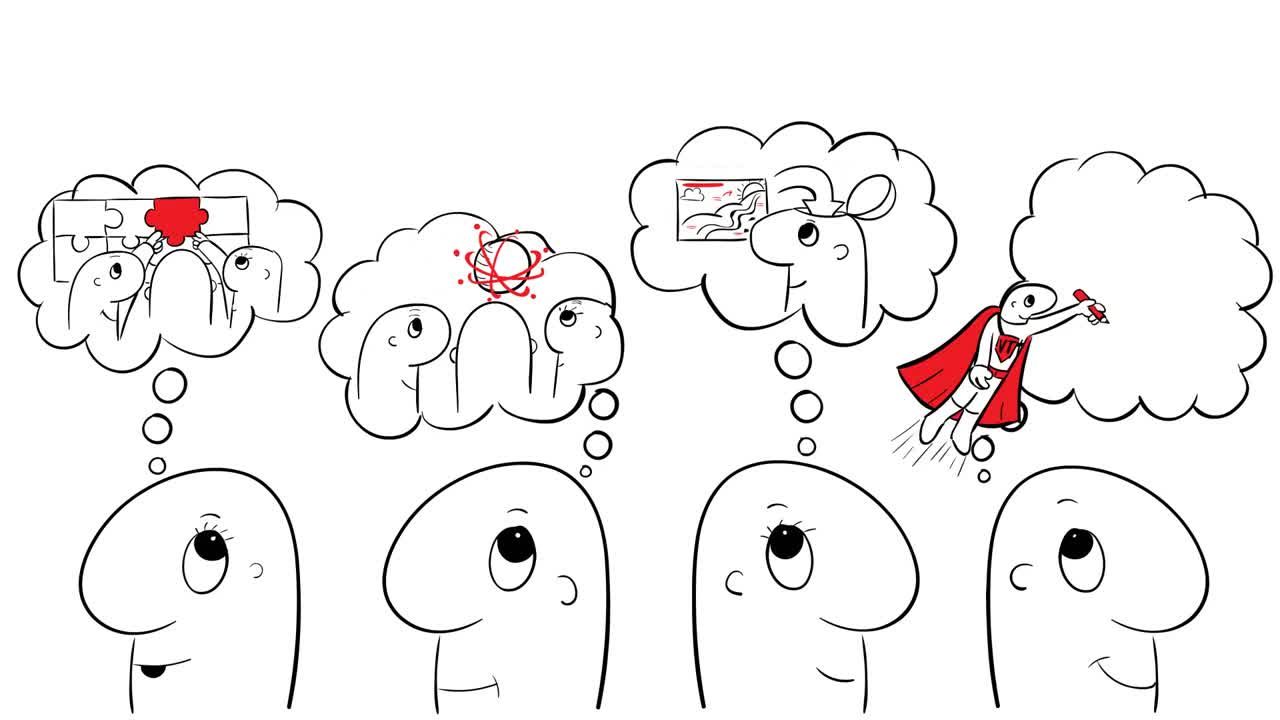 If you can't find any app, it's a good sign. It means others may have similar problems as yours, which gives you a potential market. They may possibly be your target customers. The key is to recognize pain points in your life or the lives of your friends and family. If you or someone you know are having an issue regularly with no solution in sight, then you can be the one to fix it.
2. Improve an existing mobile app idea
Not all existing mobile app ideas are the ultimate solutions to all our problems in life. Because of that, you always have an opportunity to make them better.  Take a look at what some of the big players in your industry are missing out. You can analyze their products and identify what they do well and what they don't. Then, combine the insights you got into the mobile app development. In doing that, you can make your app stand out by creating a new design that may give your potential customers a unique experience. 
3. Find an industry that lacks recent innovations
Another way to come up with new mobile app ideas is to find out sectors that are popular but lack recent innovations. Then, think of what you could do to improve the current technology and how your new application can change its performance and functionalities.
4. Identify innovative mobile application trends
Follow the trends and brainstorm your mobile app ideas from them. Innovators who create successful mobile apps don't stick with the old technologies. They always keep up with new things and predict the upcoming future.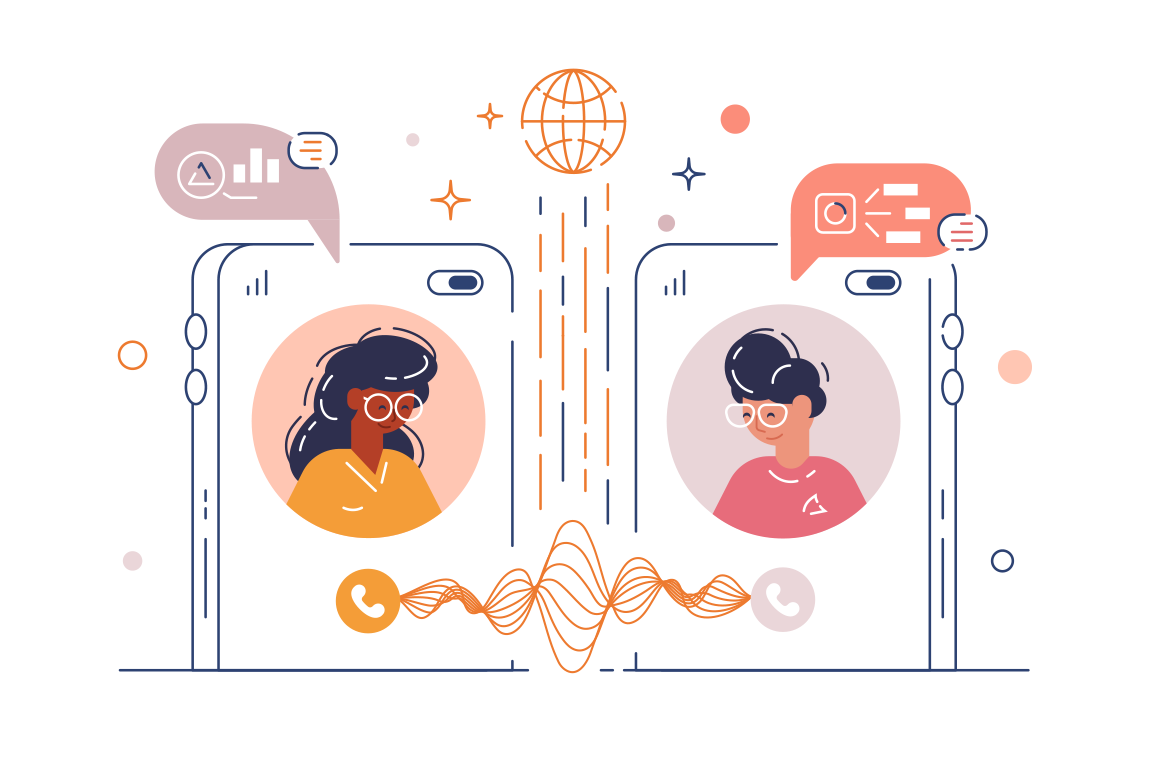 5. Talk to your potential users
Knowing what problems that customers currently encounter will possibly give you new ideas for mobile app development. For example, you can do research on:
What kinds of applications are they using to solve their issues

How much they're satisfied with those apps

What those apps are missing
6. Copy others' ideas and localize for your market
Many innovators have localized globally successful mobile applications, and there is nothing wrong with that.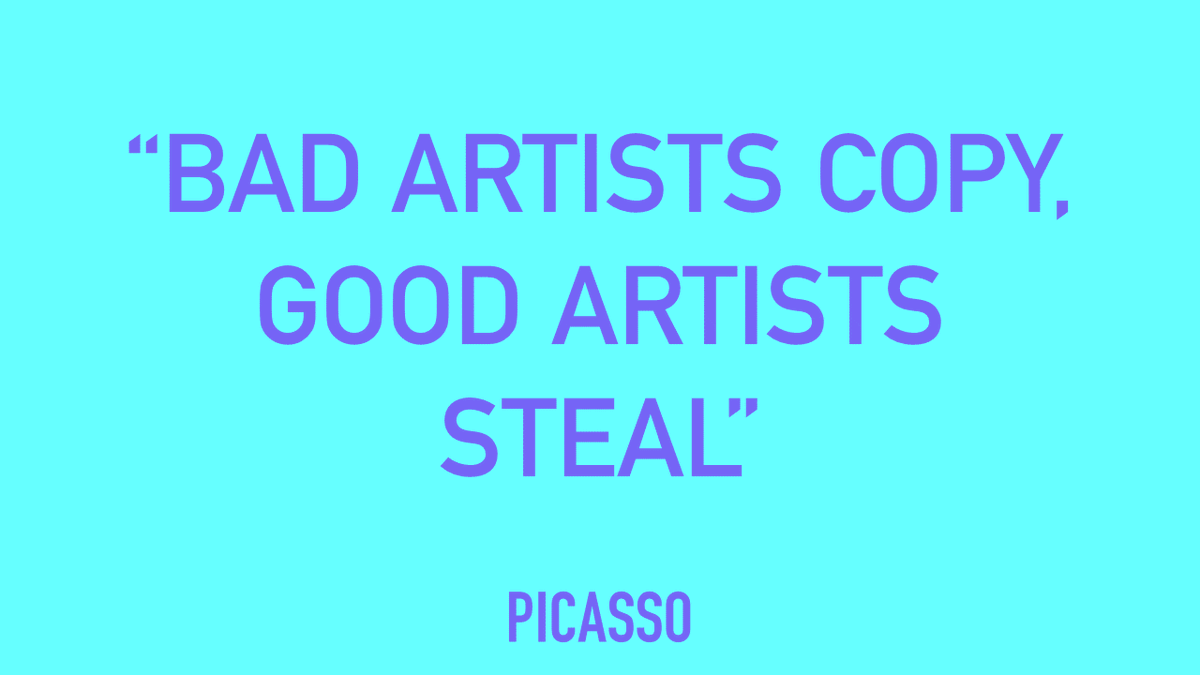 You can look at popular international applications. Then study them and tailor it to your market if that would make sense. Remember not to clone exactly, but take good aspects from them. You don't need to reinvent the whole thing. What you need to do is to simply make a global app more convenient to your potential customers in your community.
May you love to read: Should We Make a Dating App in Today's saturated market?
Top mobile app ideas for 2021
If you're stuck with get paid for app ideas, there are some suggestions for you, as shown below. Think about them when finding ideas for your next top mobile app.
1. Interest community
People have their own hobbies and interests. They want to surround themselves with like-minded ones, especially in the online space such as Facebook or Quora. With this in mind, you can create an app that gathers users with similar interests into a single community.
2. Tinder for board games
A lot of people love board games, but not all of them can afford to buy such games in the real world. This is a good insight for your next mobile app ideas. You can create a mobile app where people who have a specific board game can meet people who don't have one. They can connect with each other, discuss games, and arrange times to play together.
3. Graphical restaurant reservation
Graphical restaurant reservation is an excellent mobile app idea to help people check the graphical layout of a restaurant, choose their desired seats, and make the booking for a specific time.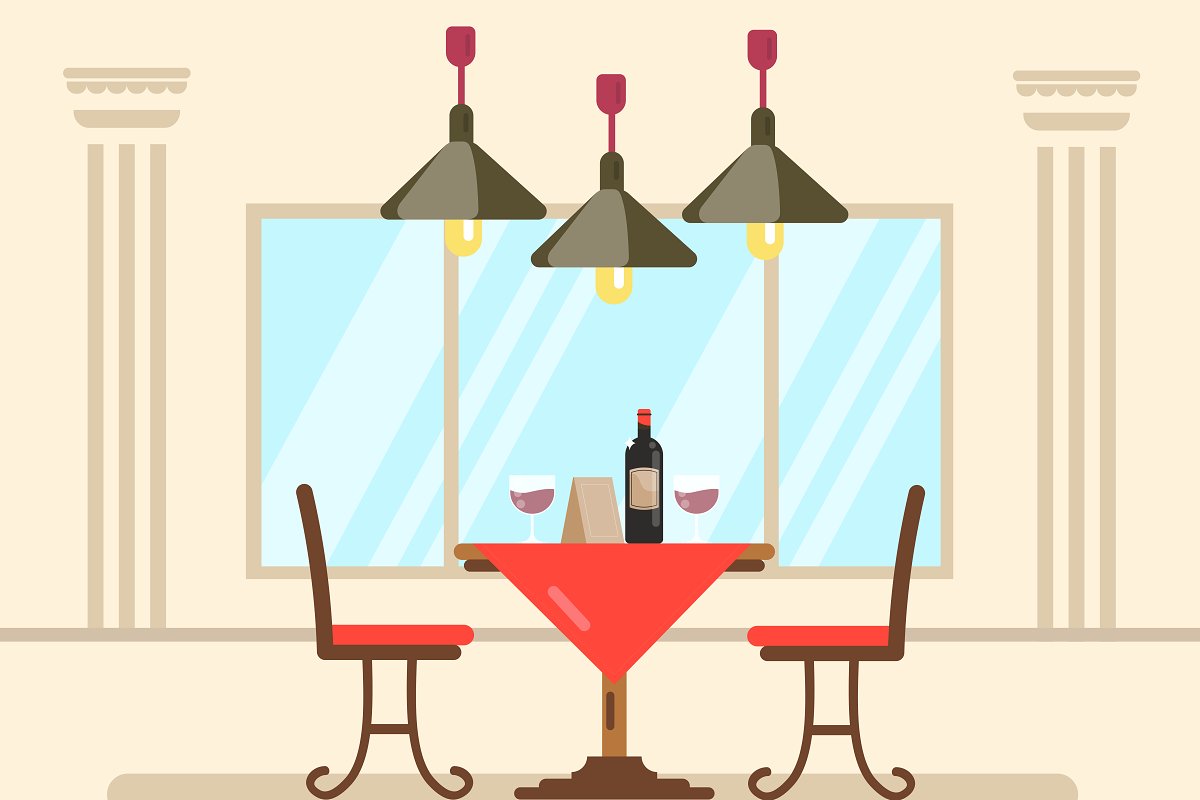 If you are learning React native: Why Choose React Native for Your Mobile App Like Bloomberg or AirBnB
4. Criminal alert
Your future criminal alert can help people stay awake with dangers and criminals in their area. Try to include an alert button to inform police and GPS features to show your location to the police.
5. Virtual exam study
Group work is essential for students in schools and universities. You can develop a virtual exam study app that helps students meet and prepare for the exam with other students. You can think of study tools, discussions, guides, and free study material as well.
6. Online flower and gift delivering
How about an online flower and gift delivering app where your potential customers can schedule deliveries for the upcoming birthdays of their loved ones? The app will automatically choose the best flowers/gifts and place an order for home delivery on their behalf.
7. Food recommendation and review
You can create a food recommendation and review app to help people check whether a product or service is good and can be trusted. You should add a facility to allow them to follow reliable reviewers.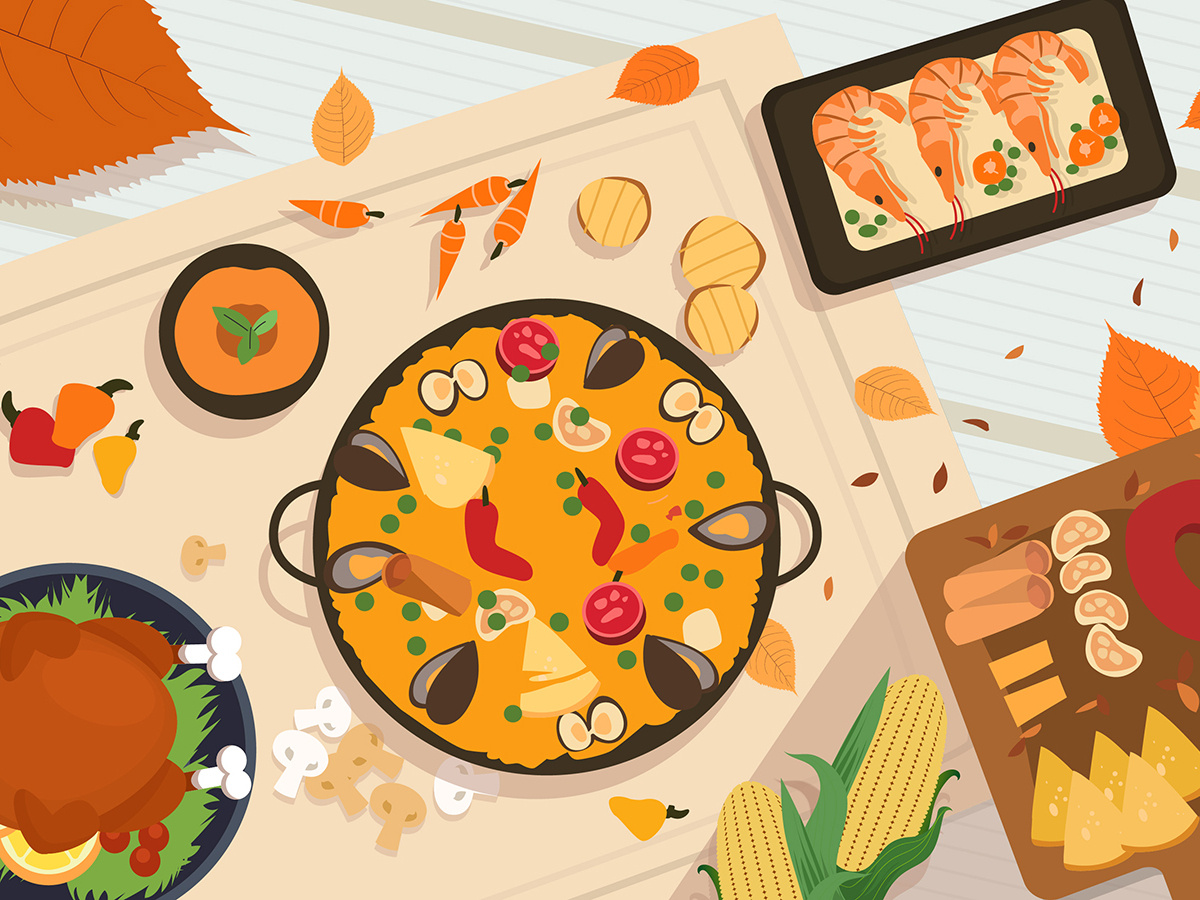 8. Phone silencing
A phone silencing app is a great idea. It'll make people focused when they're in a meeting or conference. Specifically, the app will automatically put the phone in silent mode by detecting your location.
9. Finance and bill management
Many people find it difficult to control their bills and financial status. You can help them solve this problem by creating a finance and bill management app. Your app will automatically send payment due date alerts, split bills among roommates, and send alerts to them.
10. Subscription organization
Like a finance and bill management app, a subscription organization app aims at helping people manage all of their subscriptions. They'll keep track of their subscriptions easily and be informed when the next payment arrives.
11. Room cleaning service
A lot of people, especially professionals, don't have time to clean out their houses. You can help them by creating a room cleaning service app. They can go to your app, find cleaners they want, hire them, and pay the fee. Make sure your app is flexible as much as possible, meaning your users can choose to clean the whole house or just a room.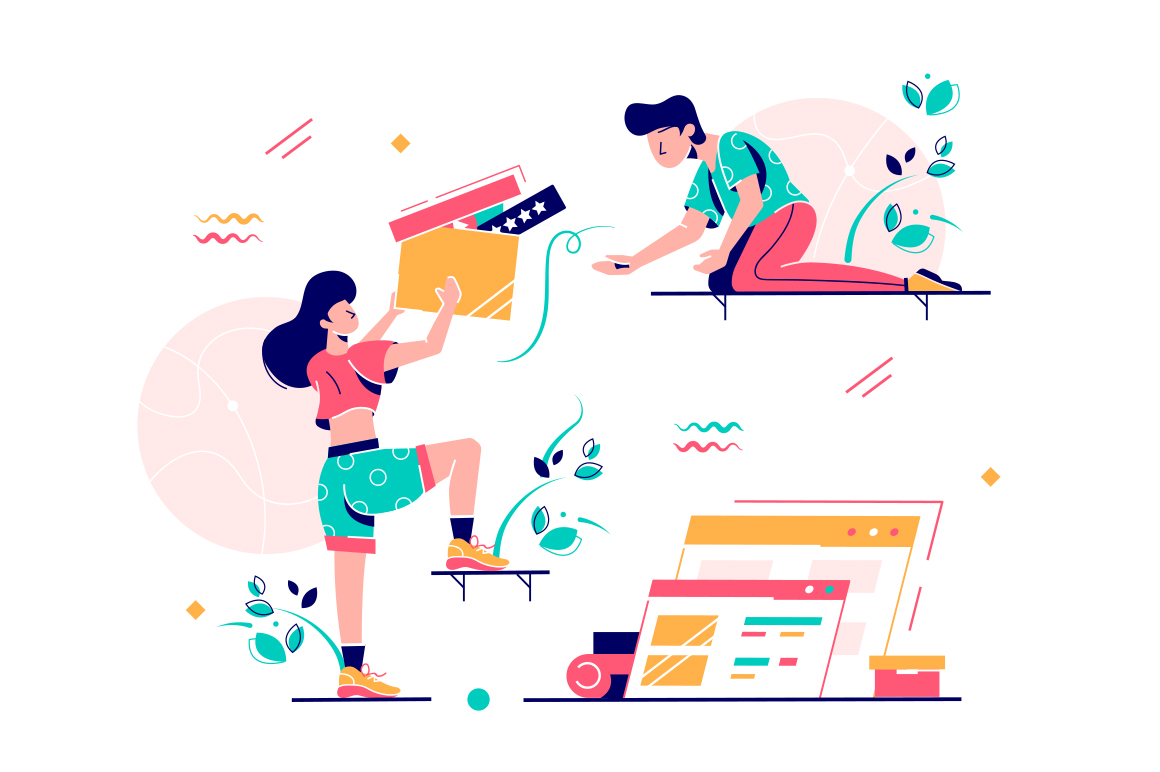 May you want to: How Does a Mobile Application Developer Help Your Project?
12. Money lending manager
How to make money from an app idea? Think about a money lending manager app that helps your potential customer track all the people who own their money. Your app should include features like the pending amount, the due dates, details of borrowers, etc.
13. Hair coloring assistance
People love dying their hair, but they often have worries about how they'll look if they do that. That's the reason why some don't want to dye their hair. To help them, you can create a hair coloring assistance app. Your app will let them see their appearance if they try a specific hair color/style, without actually having to dye their hair.
14. Song finder
Have you ever been crazy when you really love a song, but you know nothing about it other than some lyrics or the tone? A lot of people have the same problem. In this case, you can develop a song finder app that allows users to find a song based on the tones or any words they remember. The app should include a link to download the song or listen online.
15. Goods exchange
A goods exchange app is where people can find others in the same area who will be interested in exchanging their items.
16. Taxation
A taxation app will automatically calculate a person's tax liability for a financial year based on his expense and business transactions. You should add a feature, which is an option to pay taxes within the app.
17. Wedding planning
A wedding is one of the best moments in a person's life. But when it comes to wedding organization, there are plenty of tasks to do. You can help people ease their stress with a wedding planning app. Your app should include a wedding planning list and instructions like where they can buy decorations.
18. Money spending instruction
People want to spend money smartly, but somehow they have trouble with that. You can help them by creating a money spending instruction app. This app should show people what's the right way to spend money and how to save more every month.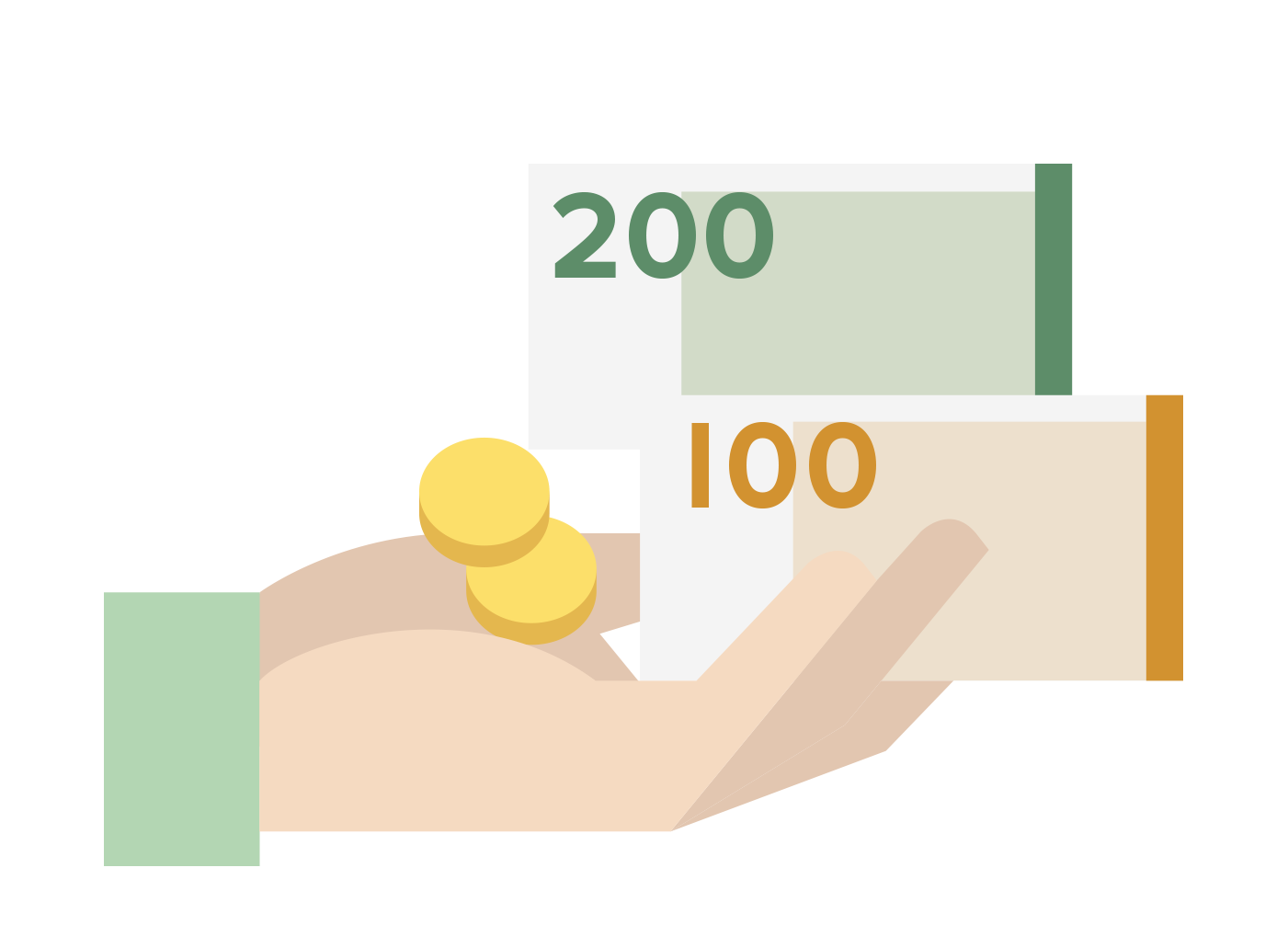 19. Product search by photos
It happens quite often that sometimes we see a product in real life, but we can't find it online. That's the pain point of many people. In this way, think about a product search by photos that allow people to click a picture and start the search for making purchases. You can partner with sellers to earn profits.
See also: Why Google advocates Progressive Web Apps
Top 5 best mobile app ideas for the startups
An app startup is all about a great idea. But coming up with one of the best get paid for app ideas is not as easy as it seems. It is the most crucial and difficult part of the process that you have to overcome. And besides the above ideas, here are 5 other concepts you might want to try.
1. Blockchain tax/invoicing app best simple
This app will calculate, how much tax the user needs to pay according to his income and ensure that the correct amount of tax is always paid. Remember the time of the year when you sit tight for hours to cut short your tax payments. One of the best android app ideas for expense management can be Blockchain Tax App. Moreover, if the app can generate invoices, then your business financial hassles become much easier. You can calculate your taxes as well as generate invoices for all your business transactions.
2. Restaurant reservation app with AI
With the help of Artificial Intelligence, this app can remember the user's preferences and suggest accordingly. Why should you miss a chance to dine at a great place? For sudden plans. this app will offer a graphical layout of pubs and restaurants in the nearby area and the user will be able to book a specific table for a particular time in advance.
3. Local food delivery
A product worth 5$ with 2$ delivery charges is a bad deal. This app will be used to find a cheap and best food delivery service. The user will fill in the required information, like delivery location, choice of food and contact details, etc and then see the delivery service is available for the item.
4. Health inspector
Everyone goes to their doctor for regular health check-ups, but they have to remember and make appointments for themselves in order to do that. Health inspectors can be one of the best health apps that will notify the user when there is a need for a health check-up.
5. Truck loader (with geo-tracking)
Many people want to shift or deliver goods to places in a short time, however, they do not get the right services at the right time. On the other hand, vehicles return empty after unloading their goods. Truck loader is the app that will provide information about vehicles that are available to take goods.
See also: What is Web Application Architecture?
5 Simple mobile app ideas for your business to make money
We proceed to the list of business app ideas. Take a piece of paper, think about your business and clients. When reading about each of the trends, try to generate one-two mobile app ideas that can benefit your business and make the lives of your clients easier.
1. All at Once
Just imagine you are sitting in a room with your friends and a piece of music plays on each phone in the room, the surround sound should be great! An app that enables the connection of multiple smartphones to play an audio or video file on each of the smartphones simultaneously. It can be operated from one of the connected devices.
2. Changeholic
Imagine you have a bike. It was a time when you sped around the neighborhood. Now it is knocking around in a storeroom – abandoned and lonely. Changeholic allows users to exchange various goods. A user will search for offers of those who want to exchange different items like clothes, electronic devices, toys, mobile phones, etc.
3. Security Agent
One that takes pictures whenever someone types the wrong unlock code on your phone and sends the photo of the breaker to your email.
4. Inside out Shop
Inside-out Shop allows the customers to post pictures or photos of what they require. Sellers will pick up on this info and suggest goods (custom-made or ready-made). There are plenty of e-commerce applications using a similar model: customers search for necessary items and select what they need from the sellers' offers.
5. Travelgram
With mobile app ideas, it will track the path through GPS, add the photos and create an unforgettable travel catalog. It is like a combination of Instagram and Strava for travelers. Additionally, it may contain reviews, feedbacks, places to visit, etc.
Have an app idea, what now?
Alright! You've now known the 19 most potential mobile app ideas to start in 2021. Take time to do research on them and decide which one you'll focus on. Other articles you might like: