It is no doubt that most of us cannot live without our devices including mobile phones, laptops, PC, etc. This leads to the fact that the number of published apps on both iOS and the Play Store is getting higher every single day. At the moment, there are approximately 1.8 and 2.1 million available apps respectively on Appstore and Google Play. This number shows us how advantages of mobile apps at the moment!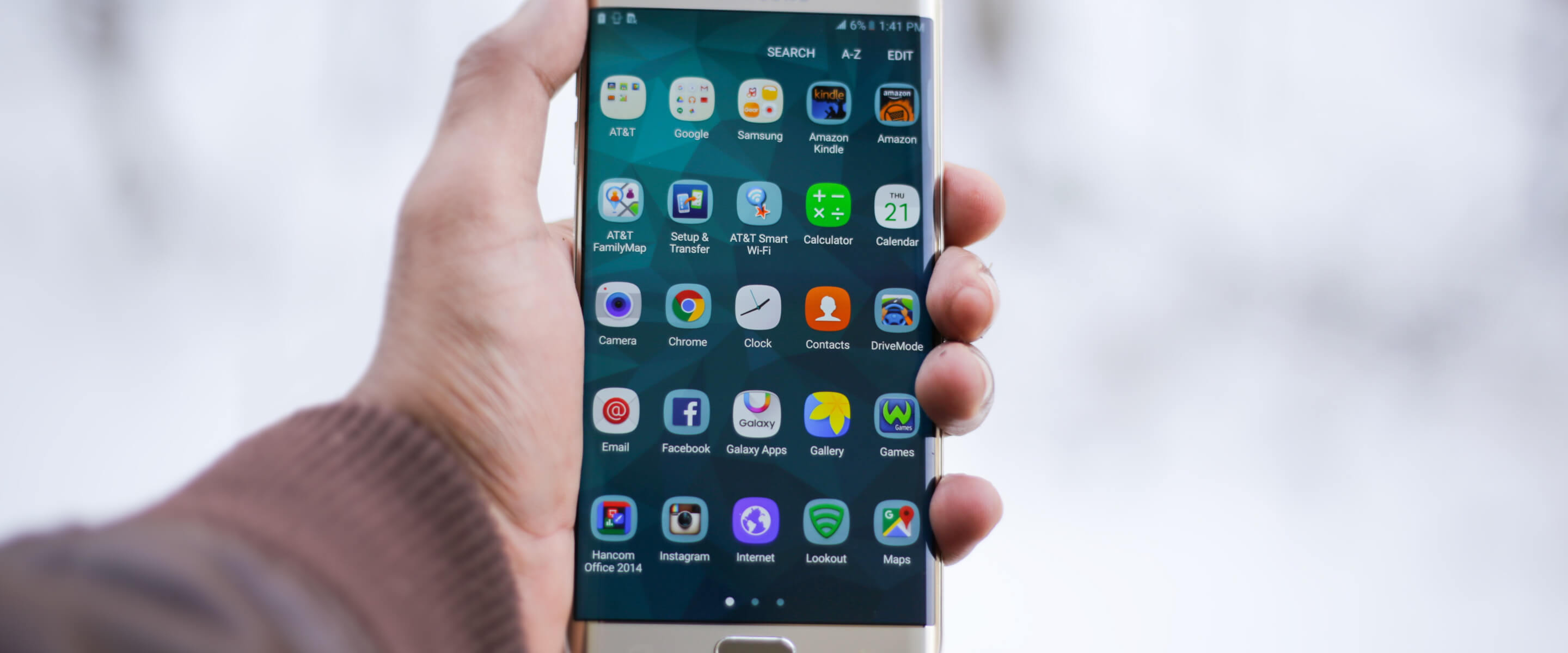 Furthermore, it is reported that global app revenue increased by 23 percent in 2018, which meant there was more than $71 billion spent on downloading Android and iOS apps.
The 4 Advantages of Mobile Apps That Grow Your Business
According to Business Review, global users downloaded roughly 27.1 billion apps last year. To be more specific, the number of Android apps downloaded this year was 19.5 billion, and the rest 7.6 billion downloading times were on Appstore.
However, since most iOS apps need purchasing to use and this platform's customers are mainly from developed countries, Apple gets more revenue.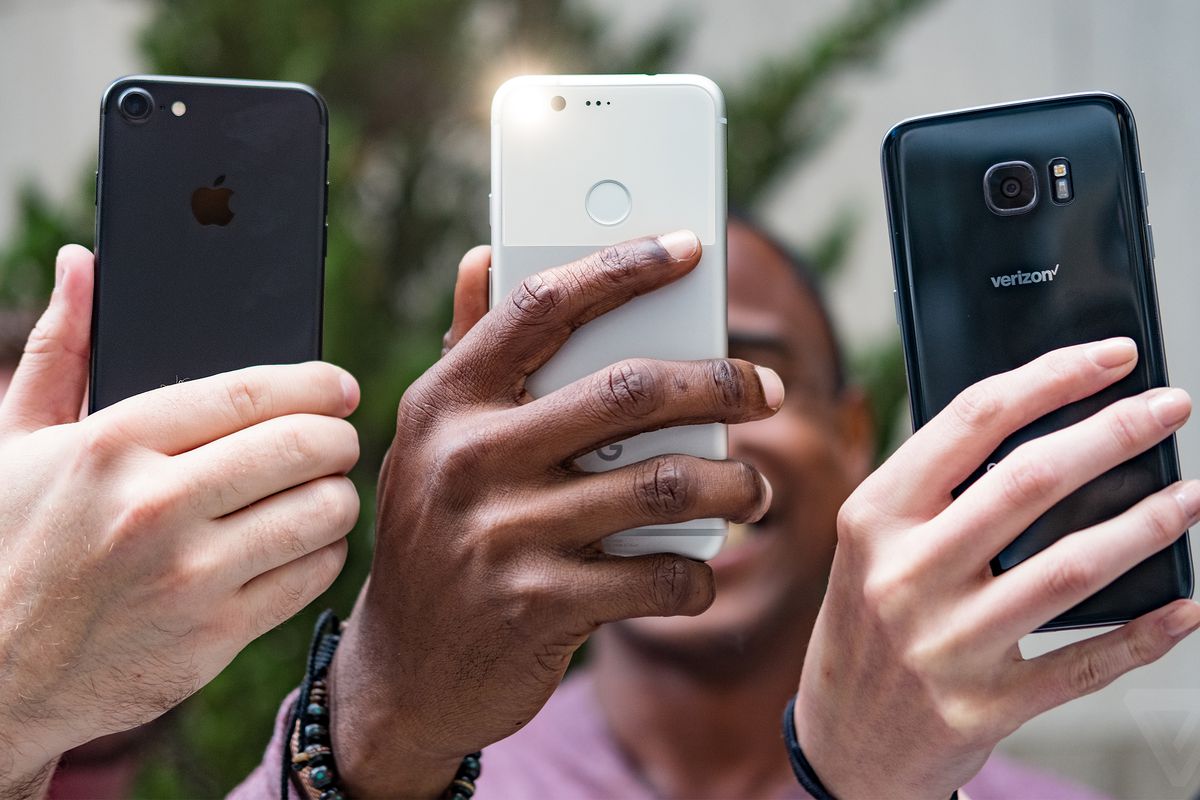 And it's also worth noticing that when talking about the highest profitable app, nothing can beat Netflix since its total revenue was $243.7 million across both platforms. Following Netflix were Tinder and Tencent Video.
These impressive numbers exist because tons of businesses understand the importance of having one to boost revenue one way or another. But what are the other advantages of mobile apps to both businesses and their users? Let's find out now!
Recommended reading: Let's Face It: Are Mobile App Development Dying?
1. Apps provide a seamless user experience and more engagement features
Did you ever use Facebook or other similar products on a mobile web browser? Sometimes, when an app is down for maintaining or updating or due to bugs, we turn to web browsers to quench the thirst for being online. However, instead of satisfying our needs, surfing mobile web browsers irritates us as most mobile apps are likely to provide what users need (and what they don't even know that they need) such as a better user experience in terms of performance, efficiency, and satisfaction. Furthermore, thanks to their ability to be compatible with devices' features like taking photos, GPS, navigation gestures, etc.
To help you visualize this case, let's consider the below examples.
First, there are bunches of ways to update news, using devices such as mobile phones, tablets, and laptops is one of the most convenient and fastest ways to do so. To meet the increasing demand, lots of newspapers have launched their own apps to optimize the user experience and also make money from it. Many may argue that mobile websites can provide the same energy, however, most of the time, they lack necessary features like adjusting font sizes (for bad eyesight users), notifications, bookmarking, or other customization experiences. As a result, people often choose to install news apps on their mobile devices.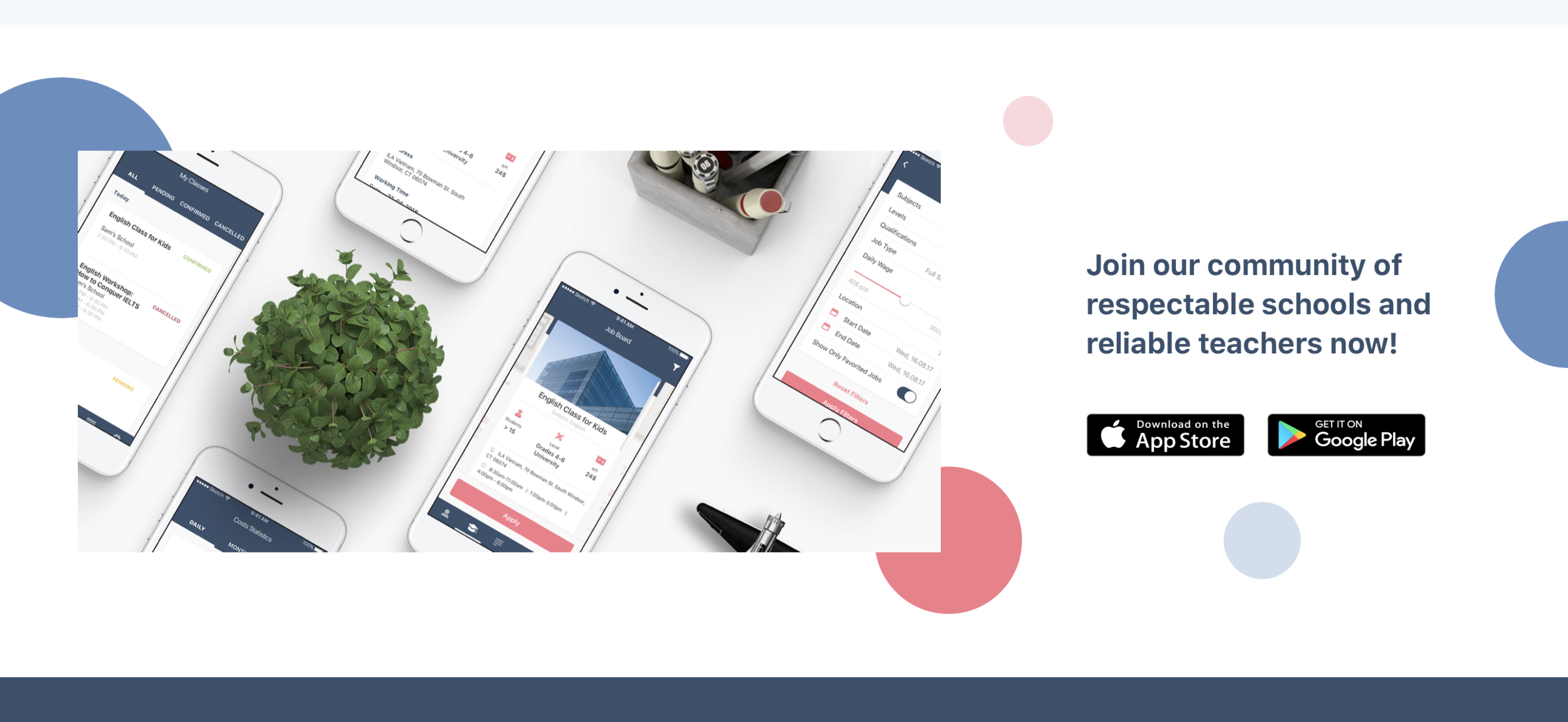 The second example is the case of the ride-hailing service. It's easy to see that most transportation platforms (except Uber) require we should install apps to optimize their functions. This happens since web apps are able to perform/provide features like geolocation, real-time tracking, chat room, etc but their loading time is really slow and some other features are limited.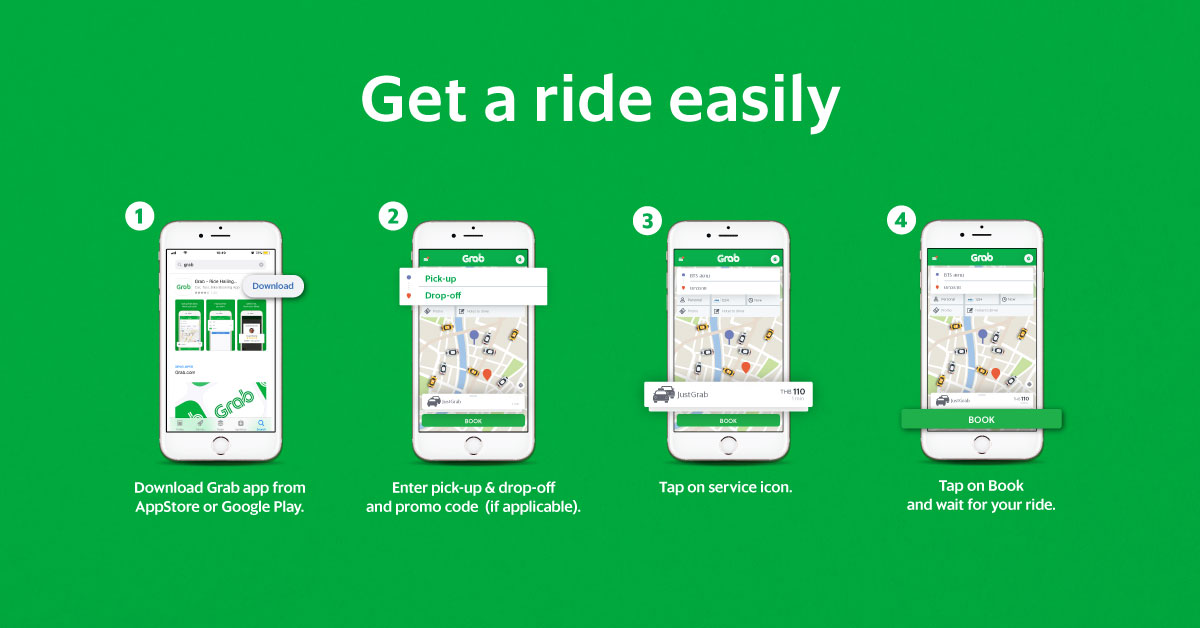 Last but not least, apps are more fun to use since we can perform various gestures to navigate, multitask or adjust things as we want. The iconic case for using gestures at its best is Tinder's app. You can swipe left or right to choose a partner, and they even developed the swiping-up feature to "super like" someone in their premium version. Its developers have admitted, "If the design, action, and flow are all based on what will be the easiest and the most natural, users will stay on the app longer and engage with it more – and more frequently." And they just did exactly what was said. Those significant features succeed because they are simple, fast, and pleasurable. Needless to say, we cannot experience such amazing features when using web apps.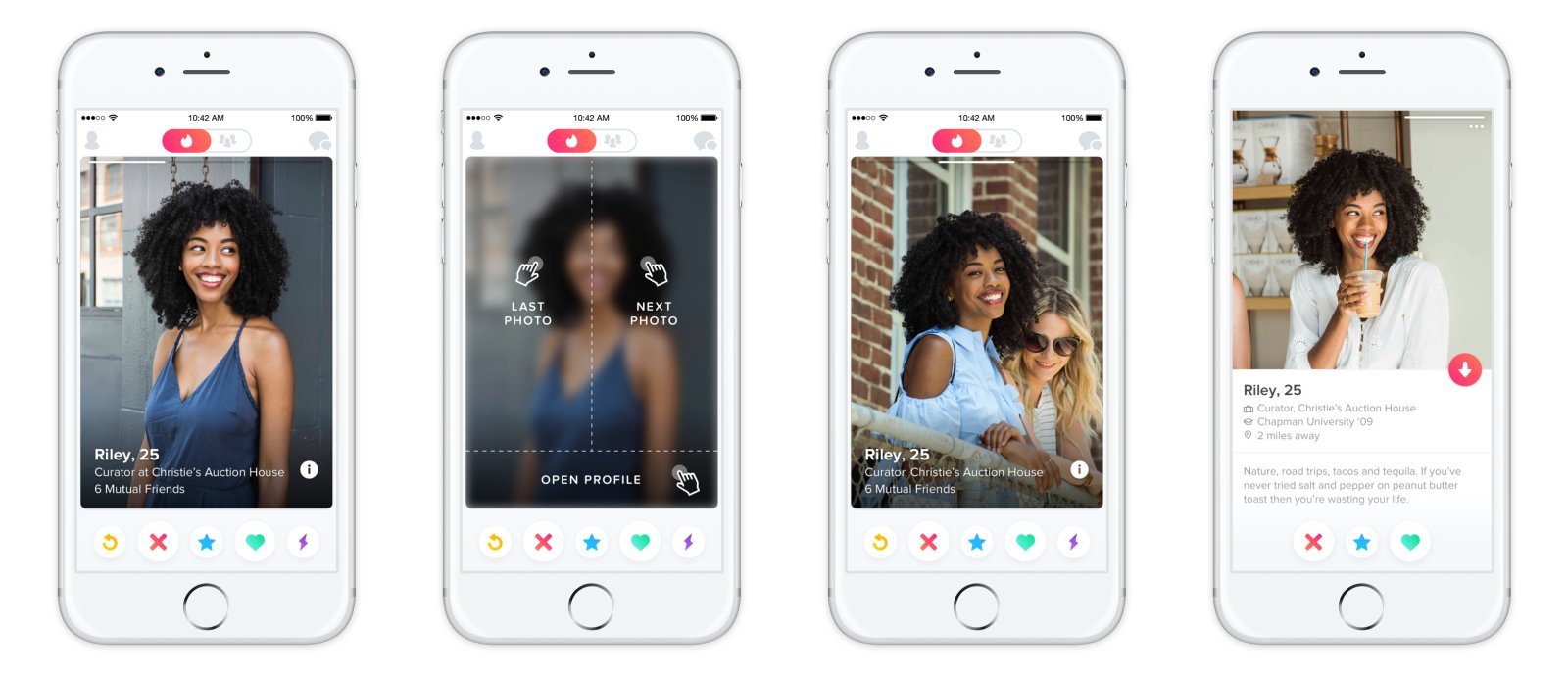 2. The second application benefit is the accessibility
The term "accessibility" here can refer to 3 concerns.
The accessibility to run on various platforms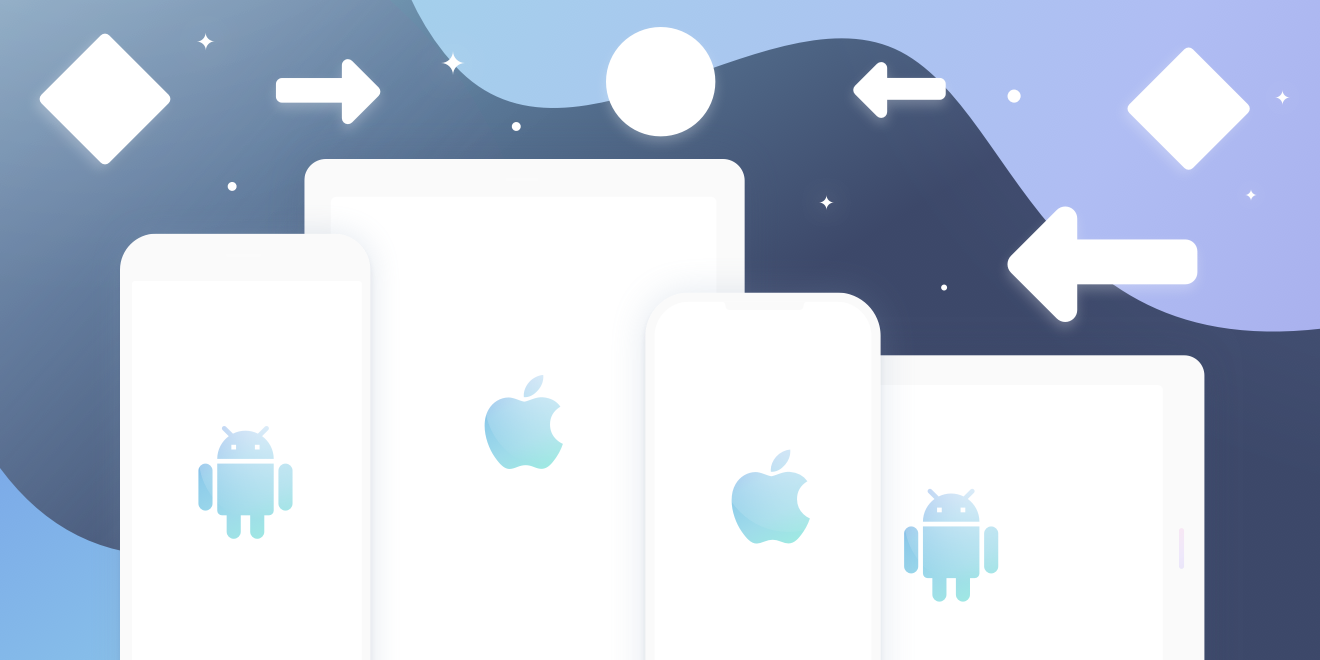 First is the ability to be accessed across platforms and devices. However, if this is the biggest factor that influences one's decision to choose between mobile apps and web apps, I'll say that web apps will win the battle since some mobile apps can only work on particular platforms like iOS or Android. Instead, the responsible web can be accessed from every mobile gadget if there is an available internet connection. How useful it is, right? But as mentioned in the first part, most web apps are unable to provide us with the best online experience. 
The accessibility to run when your devices go offline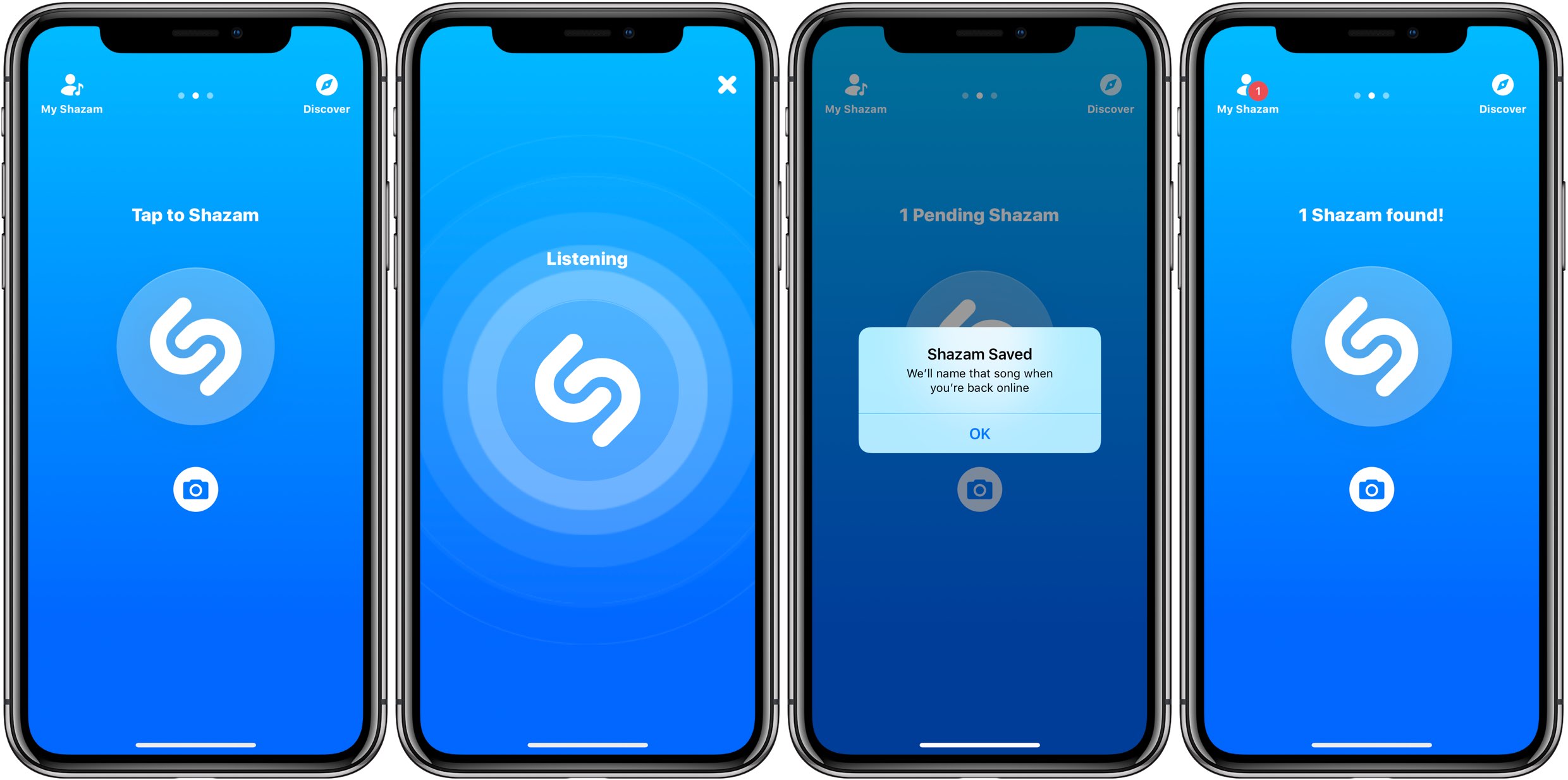 Online and offline accessibility is the 2nd concern. It is a fact that we cannot access websites if our devices have no connection. However, many mobile apps nowadays have started to support online mood by developing and enhancing offline data storage and shared preference (a kind of API). These two capabilities enable offline apps to save a specific small collection of primitive data and to close apps in offline mode without losing data.
The accessibility to offer experiences to everyone
The third kind of accessibility is how apps are supporting defaulted features empowering everyone including users living with disabilities.
Since about 15% of the world's population are people with disabilities, platforms like iOS and Android development are trying their best to provide better experiences for the need of different people. And mobile app developers are following this standard too.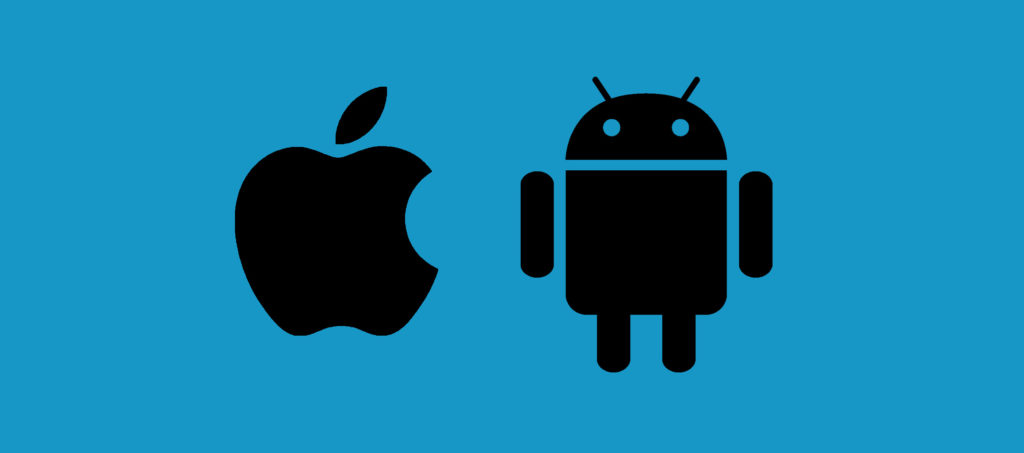 Regarding apps on Apple, you can:
Write texts or emails without looking at the screen. (Siri)

Listen to the

voiceover to know what is happening on the screen.
Adjust the color filters

so that people with color blindness could see things on the screen better.

Increase text size.
Similarly, apps on Android devices help us: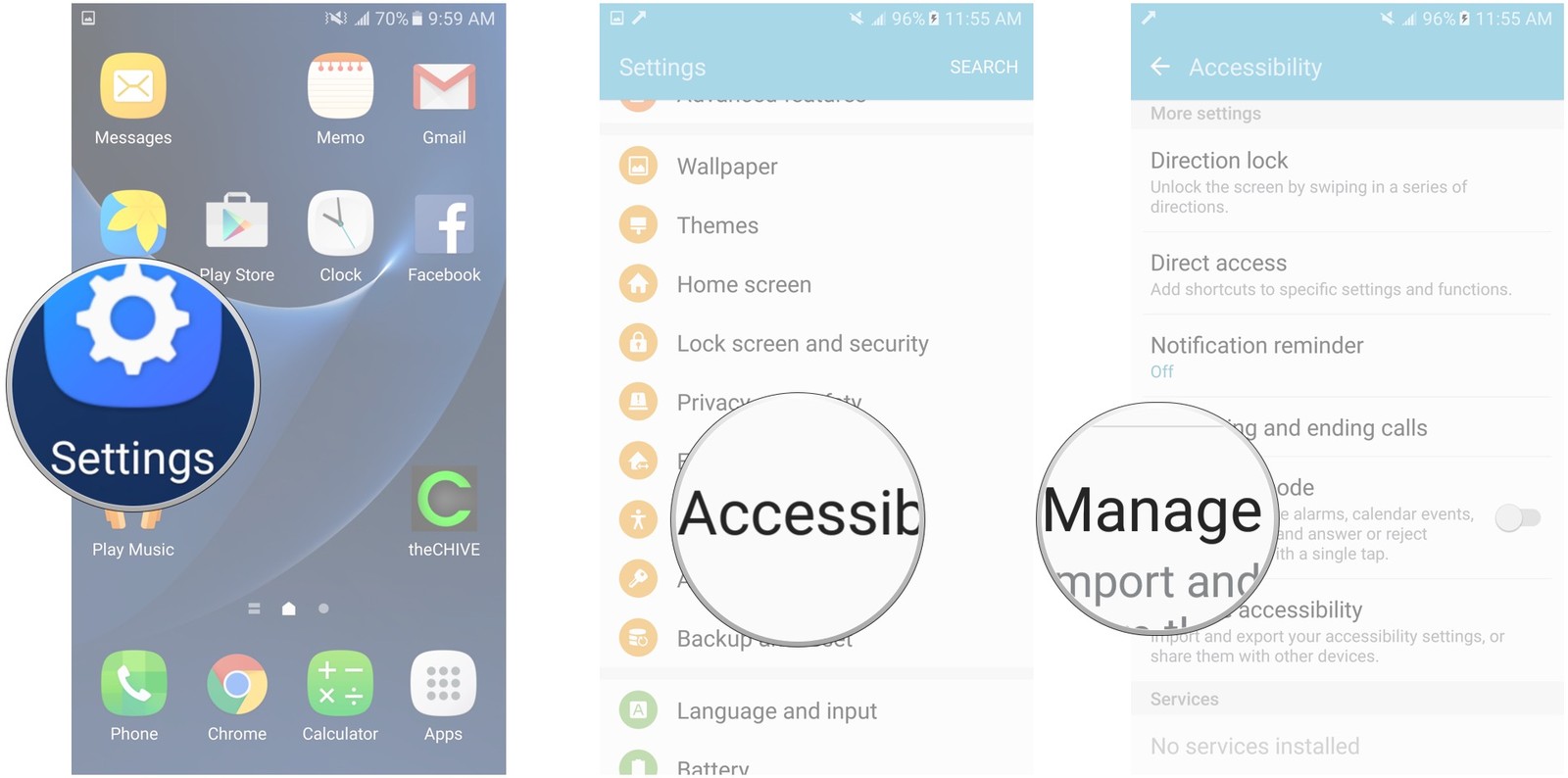 Use a screen reader.

Change the display including display size and font size, and contrasting options. (News apps)

Control interactions.

See captured speech (Youtube).
These features do not merely assist people with disabilities but they also help normal users in terms of convenience, simplicity, and productivity.
3. Enhancing user engagement
Engagement is the term to describe the activeness of users on your application. The more engaging your users are, the more revenues are generated through ads and other paid features. So how can apps be the better choice the improve user engagement?
Push notifications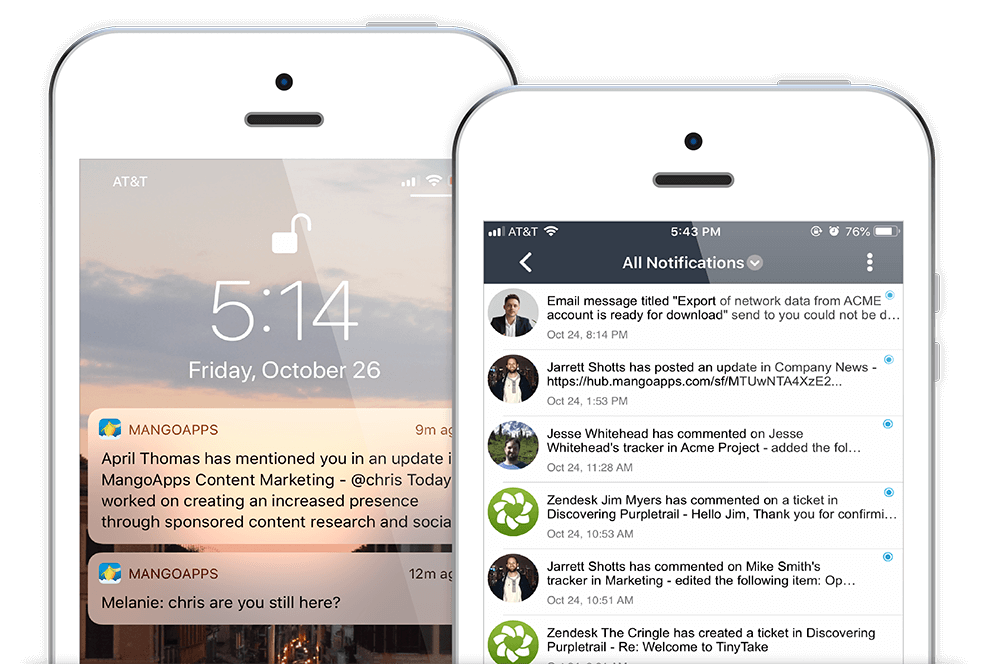 According to Localytics, push notification results in 88% more app opens. This feature can tell users what to do or what is happening at a certain moment and users are now empowered to customize their push notification feature. Or in other words, push notification is our way to communicate with users. However, this effective function only appears on mobile apps. Even when desktop browsers such as Google Chrome can display some notifications but we cannot customize them to our needs.
Speaking of push notifications, we cannot forget their instant appearance every time there are offers or promotions.
Nevertheless, our recommendation for you is that do not to overuse this function because people are easy to get irritated when there are too many redundant notifications. Period.
Better functionality
As analyzed above, mobile apps are including more quality functions and features than ever. But when it comes to this matter on mobile web apps, user experience is limited because most of these products are unable to make use of mobile devices features like cameras, phone calls, contact lists or GPS, etc. 
Furthermore, mobile apps are way faster when performing tasks and this also helps to boost apps' conversion.
4. Supporting marketing and branding

At the moment your app is installed on a user's mobile devices, your logo appears in front of them like every day. This can be considered a branding opportunity for the product.
Furthermore, the marketing team can make use of your app to announce news, updates, or other marketing activity via notifications. And do you know that many big and small brands developed apps just to market their products instead of monetizing from ads? This happens due to the obvious fact that apps can provide better experiences thanks to their compatibility with mobile devices. As a result, according to Salesforce, 54% of marketers are using apps to market their products and 35% of them plan on launching mobile apps in 2018.
The 5 Benefits of Mobile App That Helps Your Business Increase Revenue
Does your business have a mobile app? No? Oh honey, get one now! Let's face the fact that mobile apps have taken center stage in our lives in many ways.
Going beyond the use of just making phone calls or sending a text, nowadays smartphones with their many existing apps seem to be everything surrounding us from using social media, doing business, looking for a service, shopping or even playing a game.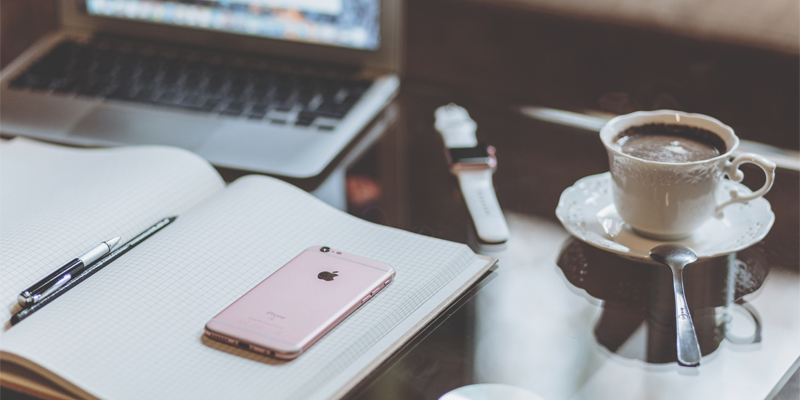 However, sadly, many people do not realize that a mobile app can be their most powerful marketing ever. Some of them are overspending on their app, and others are underspending and have no idea what they're doing. Worse, they even don't have one. Tons of mobile apps out there are poorly designed or come straight from a template, which does not bring any to their business any benefits.
So, in today's post, I'm going to tell you why a badass mobile app really matters to your business.
1. Keep in touch with your customer anywhere anytime
What's the thing that you keep close to yourself twenty-four hours a day, seven days a week? Not your boyfriend/girlfriend. Not your husband/your wife. It's your smartphone! Ok, I know it sounds ridiculous but it's true. We spend a lot of time near mobile devices, whether we're at work or relaxing at home. It's the easiest way to stay online, no matter where we go.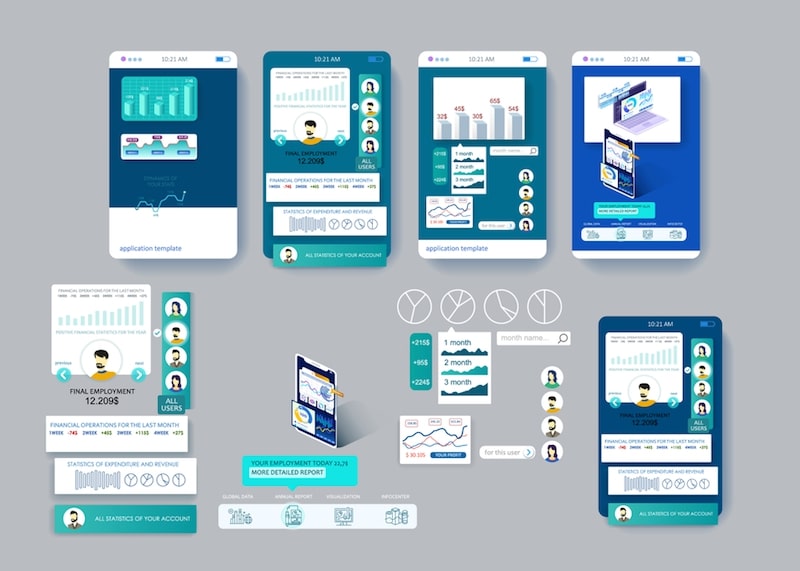 That's why when you have a mobile app, your customer can get in touch with your business — while on the go. They will be able to order, make requests, and leave reviews easily and conveniently. Who doesn't love that?
2. You will stay competitive in the market
Even though it's 2017 already, many small businesses still think that mobile apps are solely for big-name brands, not for them.
Don't be like the rest of the honey. It's time for you to think outside the box. Imagine your business has a mobile app and the competition doesn't, obviously you can stay one jump ahead of your competitors. Be the first in your neighborhood to offer a mobile app to your customers. They'll be astonished by your forward-thinking approach!
3. You'll gradually increase customer loyalty
No matter whether you are selling flowers or spa services, at the end of the day, customer loyalty is everything to your business. The thing is how to keep customers coming back to you again and again?
Here are 3 simple steps to follow: satisfying their needs. Offering fast. And supporting reliably.
Fortunately, all of these can be done by your mobile app. An app that serves customers literally at their fingertips has a much better chance of building a long-lasting connection with the customer than other advertising media like billboards, flyers, etc.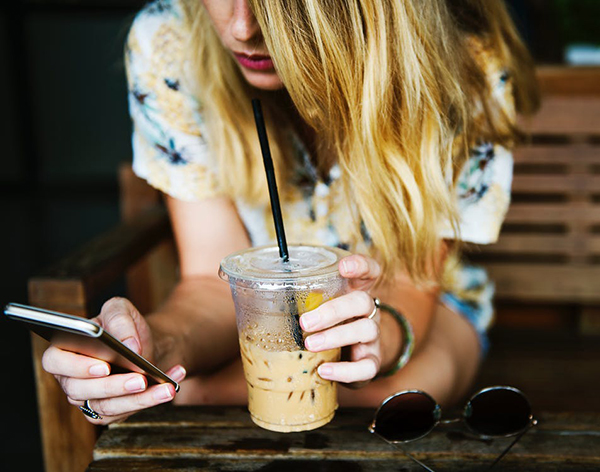 4. Create a direct marketing channel
The funny thing is that many people indulge in the illusion that just because they built their business, everyone will find it and interact with it, and then, purchase their products or services. Really? Please wake up! I'm sorry to burst your bubble but that's not how it works. If you want to boost your revenue, you need to make ways for customers to reach you.
There we go. Mobile apps come to your rescue. An App can wear many hats: it can provide general info, show prices, user accounts, messengers, news feeds, and much more.
One of the biggest benefits of having a mobile app is that you can use push notifications about upcoming sales and promotional events. It is a powerful way to reach consumers, one that's much more difficult to ignore than an email.
5. Your business has a better brand
Last, but not least, as well as a powerful marketing tool, your app also serves to promote your brand. Think of a mobile app as a mini advertising billboard. It's colorful and creative. It's simple, easy to understand, and straight to the point. It's a little fancier than that. And of course, it's also memorable.
A great mobile app can greatly contribute to your brand awareness, and create an image of who you are and what you want the community to know about you, your products, and your services.
Final Thoughts
Let me tell you something. While you're reading this article and deciding whether or not to build a mobile app for your business, your competitors are already developing their own. So, hurry up! Don't miss the boat. It has already left the harbor.
Now if you are ready to taste the numerous benefits of your own business mobile app, where are you going to start? You have two options:
– Bring your own in-house app development team on board.
– You hire an app development agency
There are many other ways that the advantages of mobile apps affect your business. But above are our 3 main ideas. And if you are seeking an app development partner, look no further than Designveloper. We offer a seamless experience on the product with all the latest and coolest Android app development languages and iOS languages nowadays. All you need to do is tell us your idea, and we will help you realize it.
Don't forget to follow us on Facebook, LinkedIn, and Twitter for more informative content like this one. Cheers!