To keep pace with the trend of 2022 – the year of crises. Check out the "mobile app development trends" with Designveloper. But first, why so?
The Covid-19 pandemic affected many parts of the world, students were forced to leave school, millions of people lost their jobs, businesses were closed and billions of people were forced to stay home.
But in that context, "Retailers Selling Non-Essentials See Double & Triple-Digit Increases In Online Sales During COVID-19 Crisis", "Online Sales" and other Online services are still developing and virtually unaffected, and that is the "Online economy" through Mobile Apps on your phone.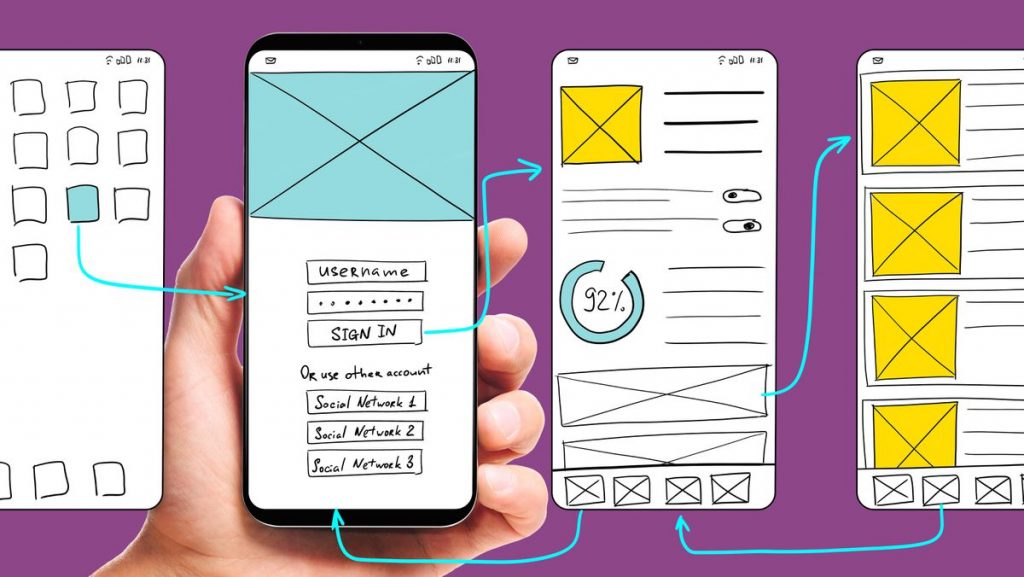 According to forecasts, just after a pandemic but businesses tend to develop and integrate payment methods or online purchases on consumers' phones.
Mobile App Development Trends
Just like any other industry, the mobile app development trends business has its own trends from time to time. We witnessed the increasing demand for app security and integrated AI in 2017, the rise of blockchain and the Internet of Things in 2018, etc. So, what's next? Let's read on to find out 5 dominating trends in mobile app development for the year 2022.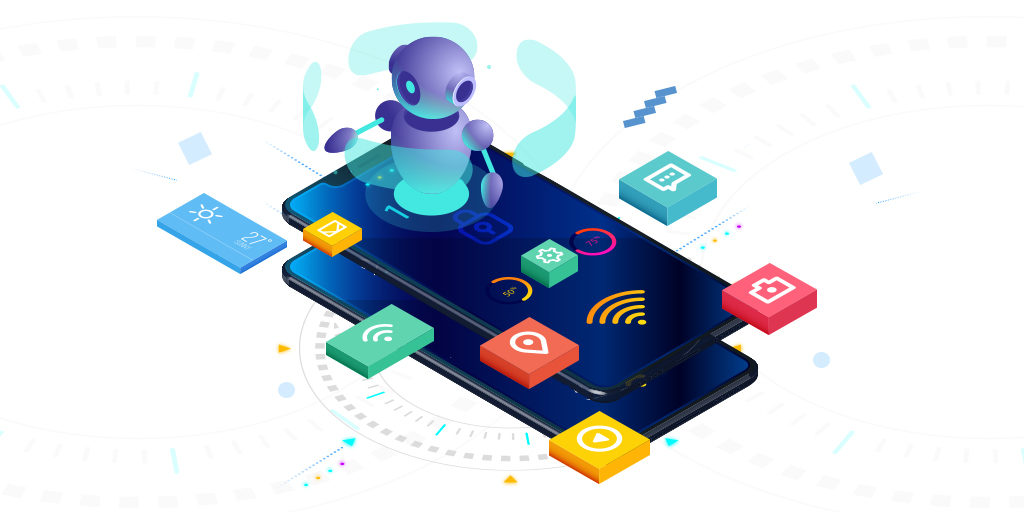 1. E-wallet
As the development of eCommerce and m-commerce is fostered, service providers have to find a way that could increase user experience. And many e-wallets or mobile wallets, Drupal appear to solve the problem.
First of all, e-wallets help users effortlessly purchase their items within seconds. As a result, this will enhance user engagement which partially affects sales. Furthermore, an e-wallet is more secure when compared with a physical wallet since people don't need cash to pay for things. And users can easily track their transactions without using other financial apps.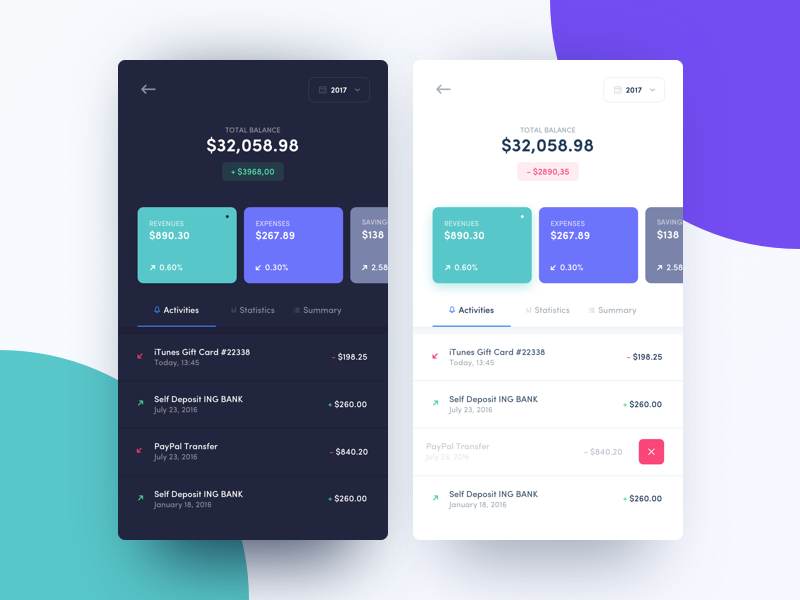 At the moment, this type of app is a gold mine for app developers and investors since the niche is skyrocketing. The Payments Industry Intelligence reported that there are 2.7 billion consumers using mobile wallets in 2019. In addition, the transaction value reached $4,296 billion in 2018 and it's likely to reach $13,979 billion in 2019.
But don't worry about the crowded market. The game between e-wallet apps on mobile app development trends business has just begun so you can still come up with new technologies to apply to this service and win the race. However, it's essential to do research carefully since in each market, the way users adopt the mobile wallet payment method is different. For example, the Chinese are familiar with QR codes but Westerners, usually use NFC.
Recommended reading: Top 20 Mobile App Design Tools for 2022
2. Wearable apps
In 2019, wearable devices will be more relevant than ever. According to Statista, the number of wearable gadgets will be 929 million units in 2022 and the market value will reach $33 billion by the end of 2019. So, these figures must foreshadow the huge potential of this thriving market.
But why does it happen? With the wide expanse of wearable devices, human beings gradually improve their performance and productivity at work and boost living standards at the same time. Let's say, you can check emails, answer phone calls and track your journey, etc. without holding your phone. Meanwhile, did you know that these gadgets and apps could assist in not only fitness tracking but also medical science, entertainment, safety issue, etc.?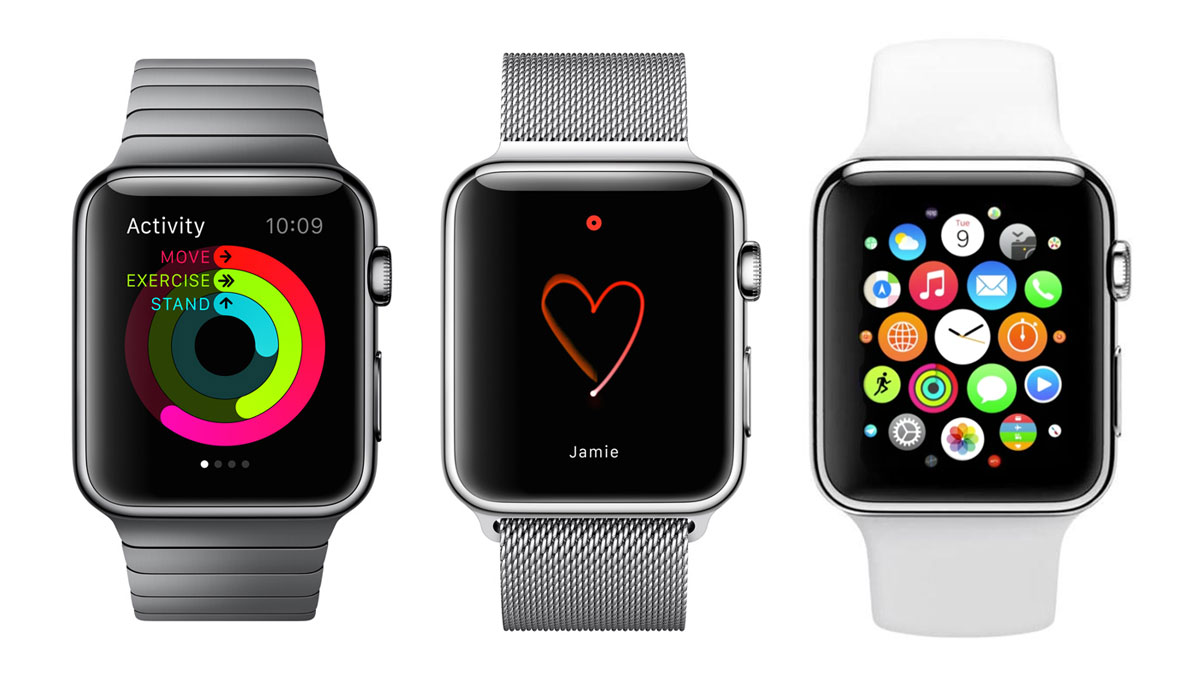 However, it's sad to say that we cannot enjoy these advantages without wearable apps. The thing is we need a mobile to operate apps on wearable gadgets. In other words, this new kind of accessory requires a paired app on phone to perform at its full capacity.
So, I guess the above figures and facts are enough to prove one thing: the demand for wearable apps is getting higher every minute. And after all, we, as app developers, will enjoy enormous benefits from it, be it data, new technologies invented, profits, etc.
At the moment, brands like Nike, Under Armour, Lumo, etc. are structuring the future of this niche step by step to develop various technical innovations.
3. On-demand apps
You must be familiar with this app category since it has been around for a long time. Want to have a delicious dinner but hate going out? Let's open the app and order things. Your vehicle is broken but it's time to get to the office. Uber now! Yes, on-demand apps are all the awesome services that bring us convenience and make our life easier at the moment we are all in the fierce rat race.
And mind you, people don't call it the next big thing or the multi-billion economy of the mobile app development business for nothing! Besides numerous advantages for users, these apps also help businesses enhance their growth and brand identity online. This is definitely a great push to get closer to success if everything is done right!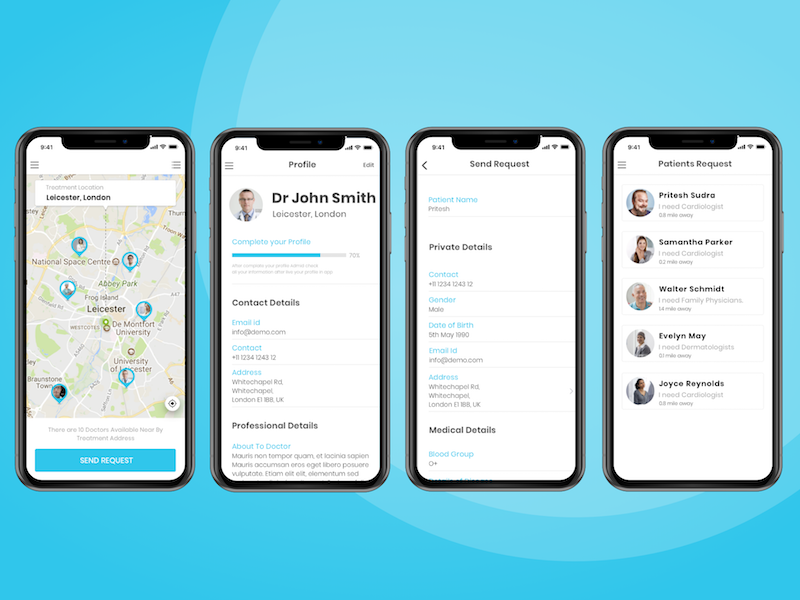 However, many argue that because of its striking development, the on-demand app market will burst like bubbles sooner or later. But it is reported that over 22.4 million users are spending approximately $57.6 billion on this service every year and 63% of on-demand employees admitted that they were happier in the on-demand economy. As you can see, chances for success with on-demand service remain high.
As a bonus, here are four leading trends in the market you should eye for right now:
Transportation.

Personal utility services (stylish, spa, tailoring, fitness trainers, etc.)

Local services (food/good delivery, etc.)

Home Services (renting, homecare, etc.)
4. M-commerce
With the power of marketing and the Internet, e-commerce has been the king for several years in a row in comparison to in-store shopping or any other shopping methods. However, its throne will soon lose to m-commerce.
The change happens since the amount of mobile phone users is increasing every minute. Furthermore, the amount of time spent on apps is taking over web time. According to eMarketer, apps account for more than 90% of internet time on a smartphone. And this results in the transaction value of e-commerce having risen 900% in the past 4 years. Experts also predicted that m-commerce will make up roughly 50% of total US e-commerce sales in 2019.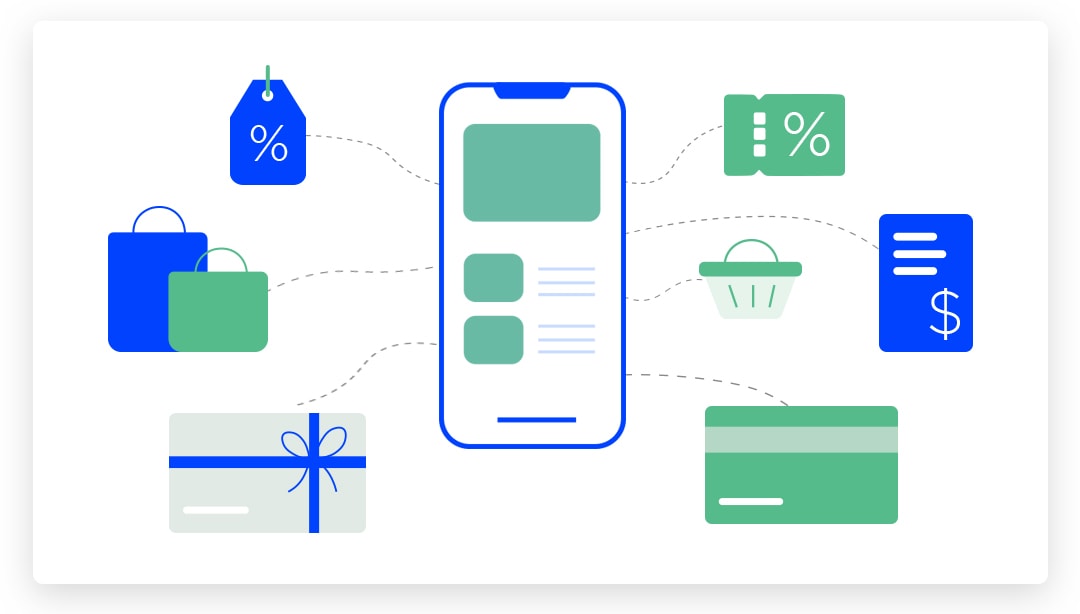 It's needless to say, at the moment, this new method of purchasing is driving revenue exponentially. Because with apps, businesses can ask for engagement from consumers with notifications, deliver promotions fast, and even suggest items based on user behavior. It's a win-win situation as buyers can look for things they need within seconds instead of scrolling through pages of goods.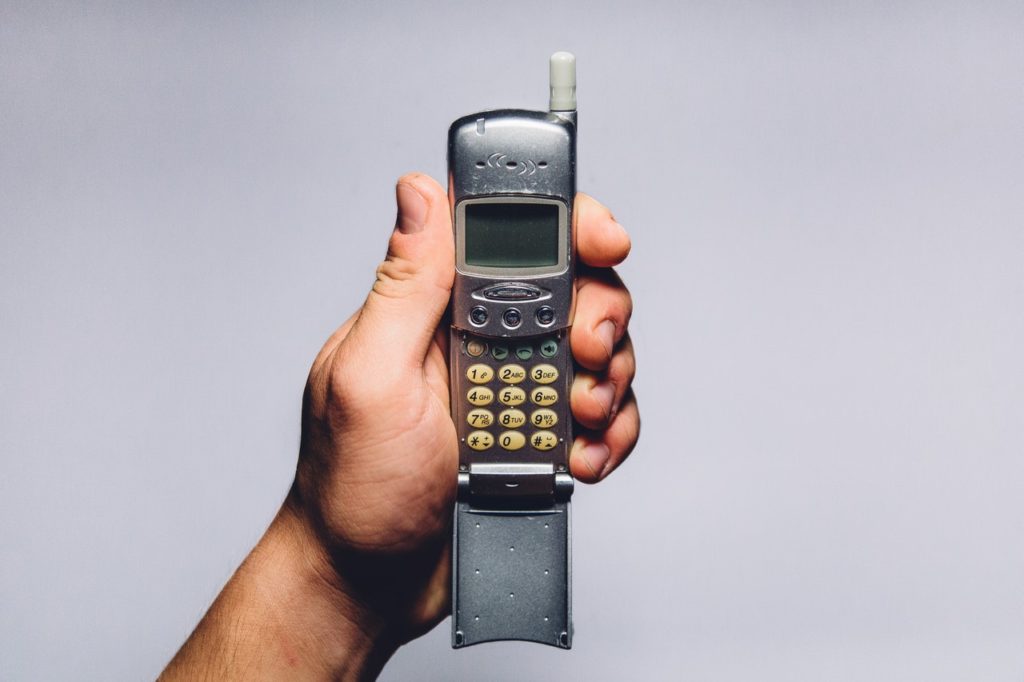 However, this service is somehow risky to invest in if you are a small business. First, it's costly, and second, people tend to look for multiple options rather than just some limited amount of items on the screen. In this case, you should focus on developing an e-commerce site and mobile web app. The second solution is to partner with big online vendors such as Amazon, Alibaba, Sephora, Lazada, etc. rather than develop a whole mobile app.
5. Android instant apps
Introduced in the Google I/O 2016 event, Android instant apps were the latest effort to reduce the huge amount of data used to install, in the meantime, they also save space in your phone's memory.
All of these happen due to the fact that this type of app works like a website. On the one hand, you only need a link and a web browser to run it. And on the other hand, the app modules must be less than 4 MB! Convenient, fast, and useful are what people use to describe them.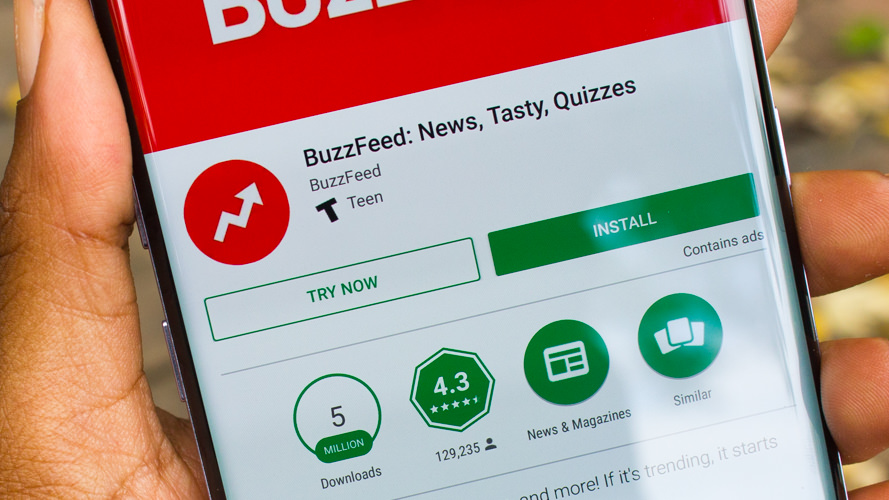 Even though instant apps operate like the web app and can only perform a limited set of functions at the same time, their experience remains the same as regular mobile apps: high performance, great capabilities, and intuitive user interfaces.
Apparently, not only do these instant apps benefit your users but they also help to increase the conversion rate compared to regular apps. Businesses can use this app as a marketing tool. If done well, high chances are that users will adopt the full app.
6. Artificial Intelligence and Machine Learning
AI – Artificial Intelligence, and more specifically Machine Learning emerged as proof of the fourth industrial revolution.
Artificial Intelligence is creeping into every area of ​​our life that we may not realize.
For instance: Self-driving cars from Google and Tesla, Facebook's Facebook self-tagging system, Apple's Siri virtual assistant, Amazon's product suggestion system, and Netflix's movie suggestion system,… are just a few of the countless AI / Machine Learning applications.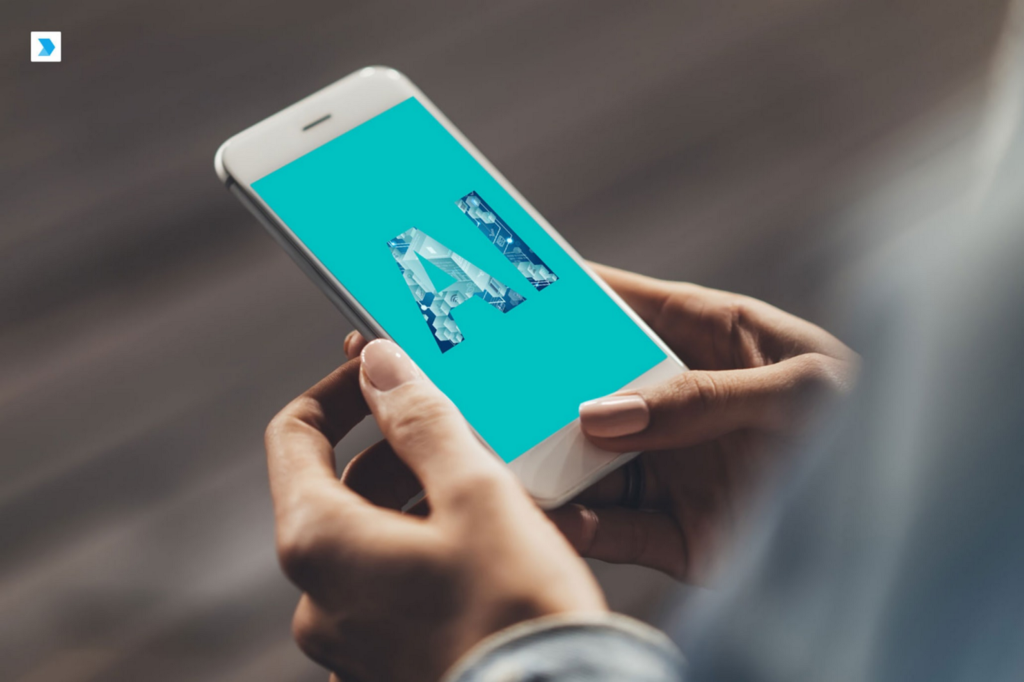 In other words, Machine Learning is a small area of ​​Computer Science, it has the ability to learn by itself based on input without having to be programmed. This is evidence to prove that machines still can go to school!
Because the mechanism of AI and ML is the mechanism to understand consumers, remember that it will understand the consumer behavior of your customers.
Imagine when you click on an application and you see what you need to be suggested right on the front page which leads you to the products you want to buy without having to search.
Sounds great, right?
So the integration of AI&ML in your application is crucial or even can give the best corollary in increasing your "Online Profit", can it be Android app development or iOS app development; it can find out the development procedure from preceding statistics, detect issues, and fix them in real life.
Future tendencies of AI
AIOps to automate IT operations
AI with IoT
Intelligent Digital Camera with subject recognition
Voice and language translation
AI-powered Face Unlock
User behavior predictions
Large app authentication to get Cyber Security
Adaptive Battery for battery life.
7. Service App is going viral
Service applications are truly a useful tool for people in countries heavily affected by Covid-19, the typical country is China.
When a pandemic breaks out, people can't go out for fear of infection, nor will stores sell and go bankrupt if they don't think of ways to sell during "the pandemic season."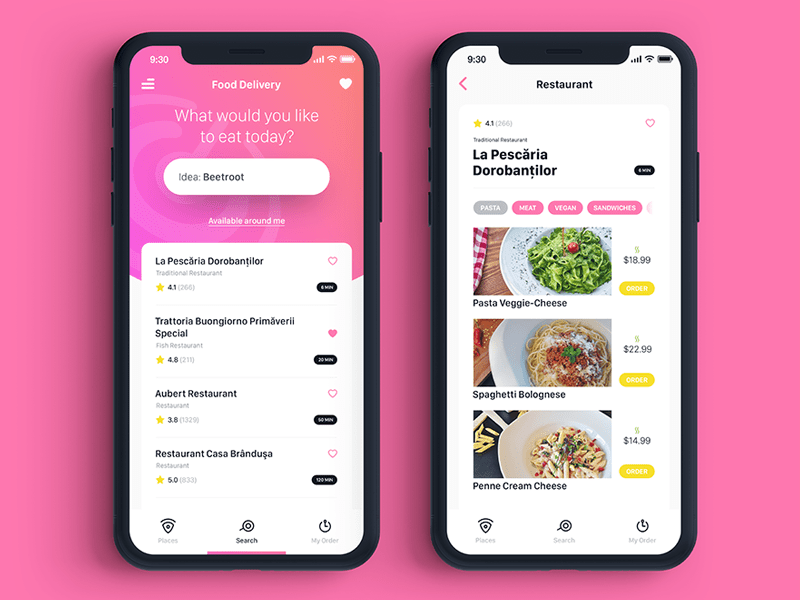 They can create their own mobile apps or collaborate with service apps to deliver home goods and clients just stay home and surf the app to go to the market.
These service requirements are born based on specific human needs such as travel (Uber, Grab, …) or online payment (Airpay, Payoo, Momo,..). Almost every Mobile app improvement business has shifted its focus to mobile apps.
Future trends of on-demand apps
Finding job Applications
Salon app
Online meeting
Domestic assistant programs
House helper app
Recommended reading: 12 Mobile App Development Tips to Help You Grow Faster
8. SmartWatch
Modern consumers are no longer expecting a thin or low-cost new phone whereas the consumers now demand higher than the gadgets that come with their phones like the SmartWatch.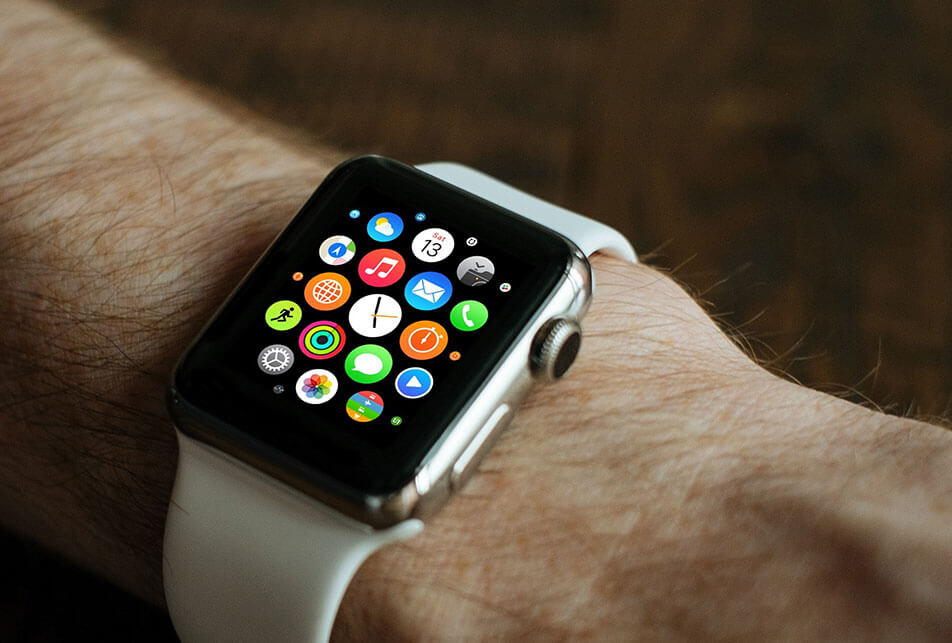 As you can see, mobile carriers not only compete to design the most convenient and sophisticated phones but also compete to design SmartWatch with applications that support users.
With the maxim "Be a pioneer", the technology companies are also starting to integrate their applications onto SmartWatch so that users feel more comfortable or just give the clients more choices.
For example, Have you ever felt that when you are giving a presentation when you want to move the next slide on PowerPoint, you have to run to the computer to move to the next slide and ruin your mood during the presentation, therefore Microsoft has integrated an app on the SmartWatch that allow you switch slides right on your watch?
Simple and convenient.
9. Anti-cash Society
New money printing and cash disinfection are the solutions offered by the Chinese government to ensure that the public can use "sanitation" with the new corona strain COVID-19 virus.
And emerging as a trend in the pandemic, online payment applications have become common among users because of the ability to reduce the spread of the disease; while in pre-pandemic forms, this online payment gains little attention from people (except for China with Wechat online payment).
Online payment applications are becoming more and more useful for consumers, due to their quick, easy, and low-risk operation, with attractive promotions that are likely to replace ATM cards in the future.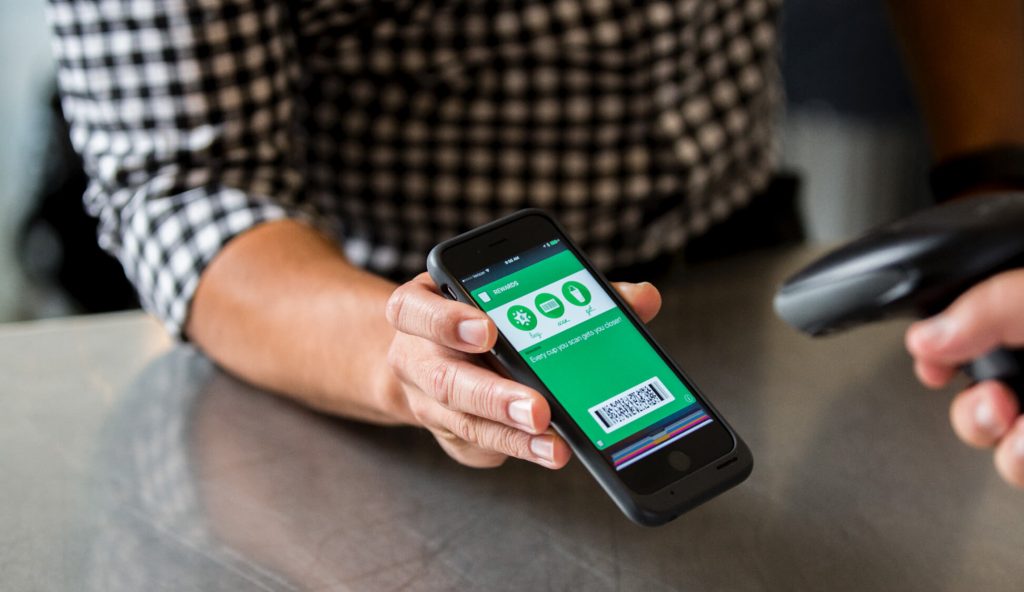 By integrating Cost gateways with mobile wallets, the payment process can Become quicker and smoother. Many mobile wallet software for example Amazon Pay, Google Pay, PayPal, etc. are already attaining immense popularity.
Therefore, it is about time to get mobile app developers and enterprise organizations to present mobile wallets in their apps.
10. App-security
As technology applications increasingly develop, the security of those applications is even more important.
Back in 2018, Crucial vulnerabilities have been found in the two iOS (38%) and Android (43%) programs) In the majority of cases, probably many insecure app parts were stored.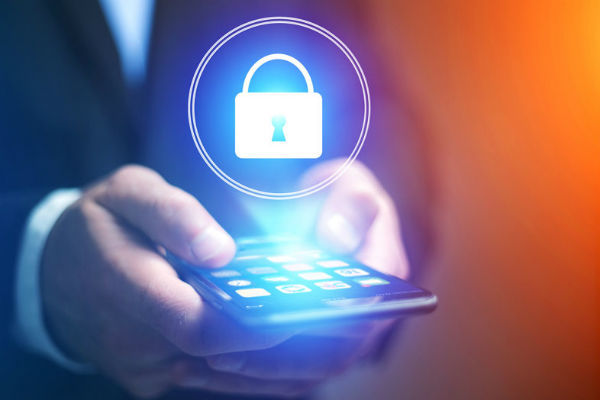 With 76% of mobile applications having security vulnerabilities, it is a warning to application developers when they only pay attention to application development but not to protect it from security vulnerabilities.
And by 2022 we should provide a few solutions to this issue before it gets worse.
Recommended reading: What Is App Security and How to Make It Right in 2022?
11. Chatbots
It is computer software that helps interact/talk with each customer AUTOMATIC, 24/7.
Chatbot Messenger is software connected to Facebook Messenger that helps sales and customer care can be done automatically through artificially programmed intelligence.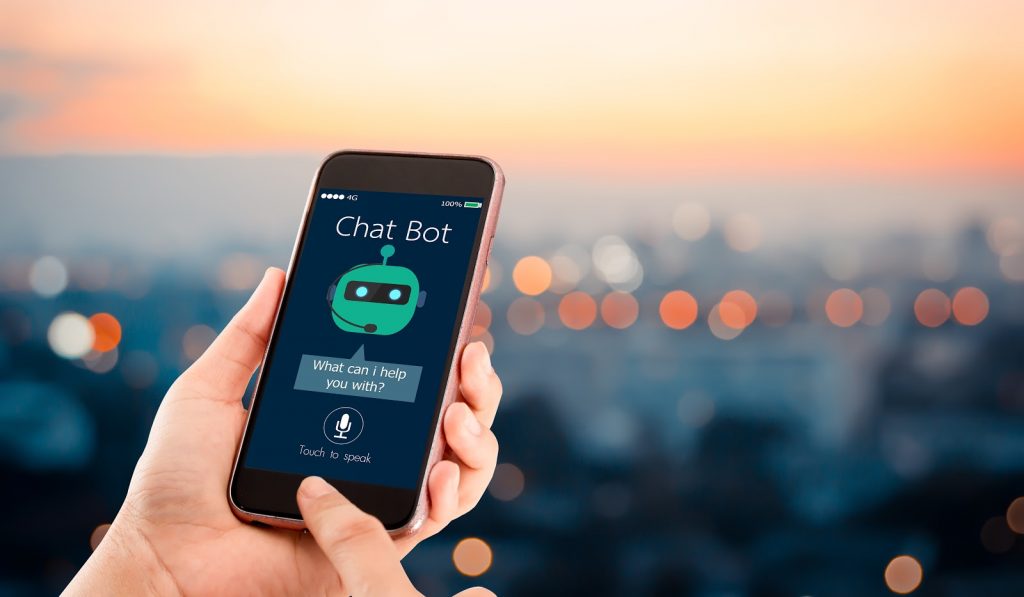 Chatbot can be used as an effective tool to help customer care be done automatically 24/7. In fact, chatbots are faster than humans in giving an answer.
Moreover, with chatbots businesses will not need to hire employees to take care of customers. This helps reduce the marketing costs of businesses.
Studies by Gartner suggested that chatbots may definitely save 8 billion for US companies in 2018 and 2022. All these are noteworthy application growth trends.
Chatbots are gradually being widely used in online business activities of businesses and are increasingly applied to diverse fields such as fashion, beauty, … or even e-commerce platforms like Amazon, Shopee, and Lazada,…
IoT is all devices that can connect to each other through a network called the Internet. It appeared a long time ago, so in fact, we shouldn't consider it one of the Mobile App Development Technologies of 2022 but rather a technology that is still popular and important in 2022. The connection can be made via Wi-Fi, broadband telecommunications networks (3G, 4G), and Bluetooth, …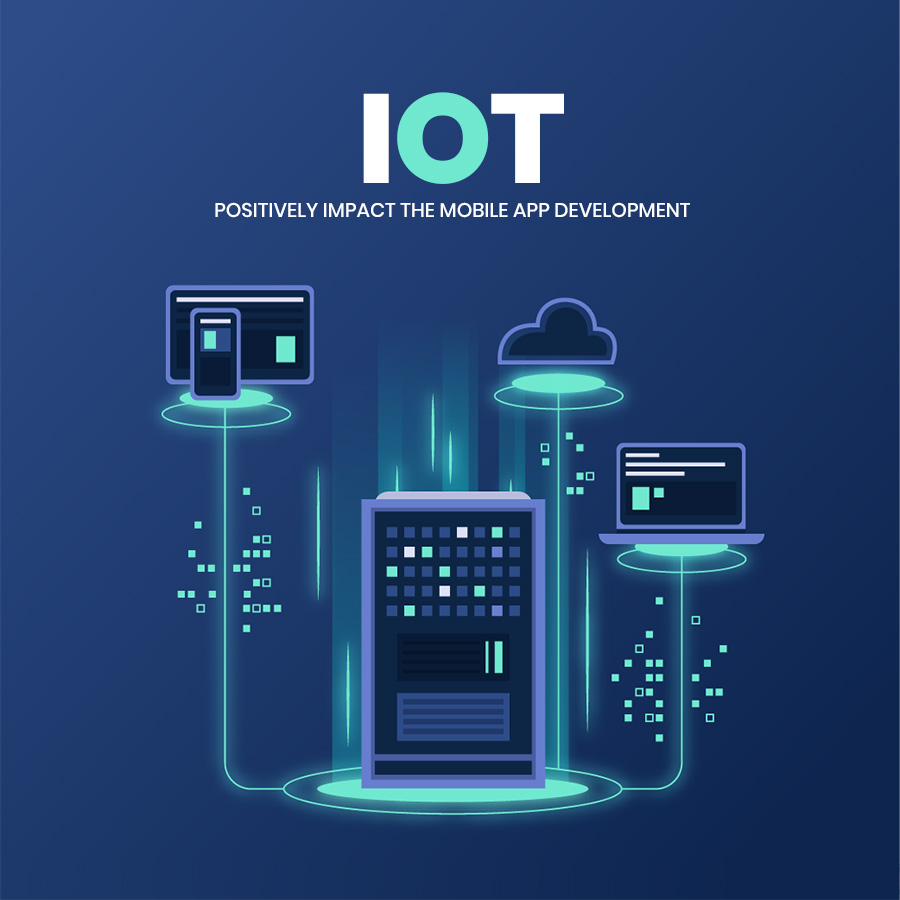 Devices can be smartphones, CCTV, washing machines, headsets, light bulbs, and many other devices.
For example, if you are at the office, you use your phone to see what your CCTV in your home is seeing, then your phone must have an Internet connection via Wi-fi, or 3g-4g … The internet that you connect to your phone is the IoT.
Cisco – the leading provider of network equipment and solutions now predicts: By 2022, there will be about 50 billion objects connected to the Internet, even this number will increase even more.
The growing requirement for smart things results in the Rising Number of IoT App developers. A Smartphone functions as the bridge between systems and people, whereas an application is your major tool for managing connected devices.
IoT apps allow you to:
Monitor readings of devices and detectors
Review data, construct charts and reports
Manage devices (open/close, turn on/off, activate alarms, and much more)
Recommended reading: Applications of the Internet of Things: 5 Main Categories
13. Just need one hand
When everything is available or more specifically a cell phone, consumers will start to become lazy in manipulation. If your application has too many operations and complex steps, consumers will leave your app immediately.
Remember the current applications are mostly free, so users do not lose the "Opportunity cost" to experience another application.
"Just need one hand" means the task you have to create an application that all operations will be done when consumers are just holding the phone in one hand without using the other hand.
There are two good examples of this "Just need one hand" method "Tiktok" and "Tinder" when you only need to use one hand to surf and manipulate the application. Therefore, this makes users more comfortable and comes to your application more.
14. Cloud E-Commerce Solutions
You need to be sure to integrate Cloud E-Commerce Solutions into your application because of its superior features and it's also one of the mobile app development trends of 2022.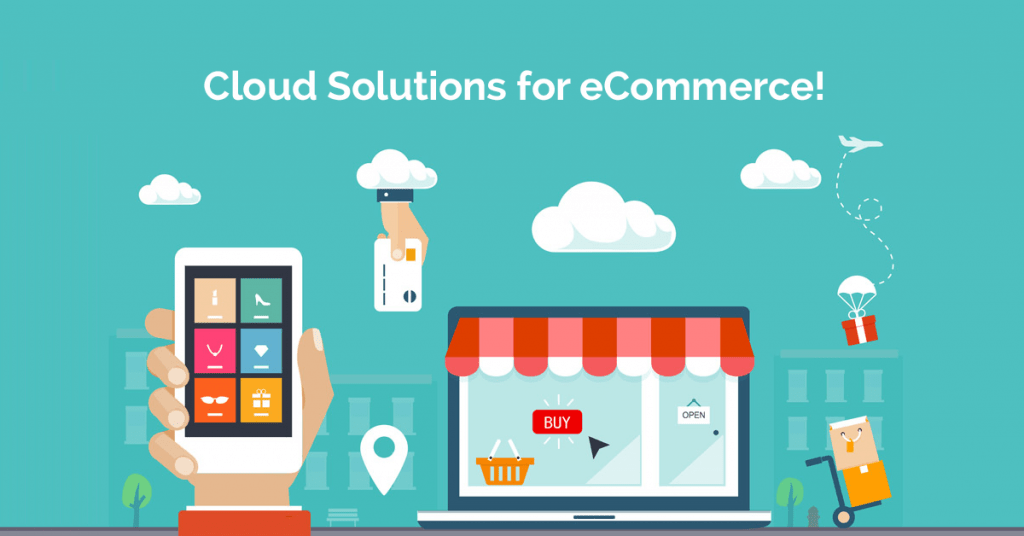 With an electronic cloud solution, your application will be able to store more data and minimize the cost of operating your application.
In addition, it contributes to greater cooperation and productivity of one of your own employees in case your company is making use of exactly the exact program that you just designed.
To read more about Cloud eCommerce Solutions please go to our previous blog.
15. Blockchain Solutions
Blockchain technology is a chain-block technology that allows secure data transfer based on an extremely complex encryption system.
Each block contains initialization time information and is linked to the previous block, along with a time code and transaction data. When the data is accepted by the network, there is no way to change it. Blockchain is designed to combat data fraud and change.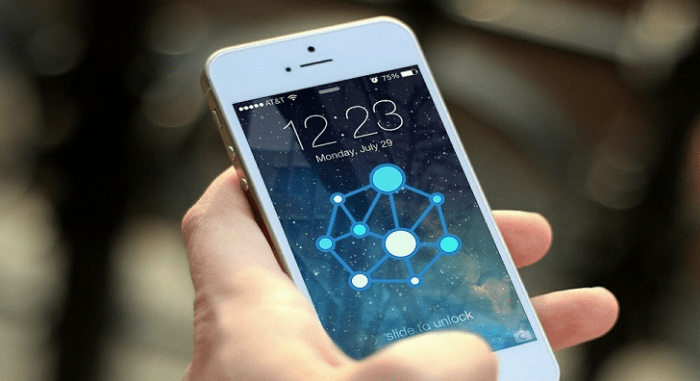 Therefore, the application of Blockchain to "mobile app development trends" is absolutely necessary. It's being integrated into lots of businesses to make more complex jobs.
The application of Blockchain will help you improve the security of your mobile platform and build trust in the security of using your application.
Benefits when using Blockchain Solutions:
Cannot be fake, cannot destroy Blockchain chains
Security
Transparency
Simplicity
A Conclusion for Mobile App Development Trends Next Year
In this ever-changing industry, trends will never stay the same in the long term. However, we believe those trends still take over the world by storm in 2022.
Are you planning to build one of these or another type of app? How about partnering up with us to transform your ideas into a real product? Designveloper offers a wide range of services such as web design, web development, business consulting, etc.
Building a technology application is complex, requiring a lot of time and effort. We hope that this article has provided the necessary information about the "mobile app development trends of 2022″. In case you need support or assistance, you can contact us – Designveloper to realize your ideas.
Don't forget to follow us on Facebook, Twitter, and LinkedIn so that you won't miss any of our articles!