Even when the world is so much safer now, it's never enough to worry about your health, right? So in an effort to remind everyone to take care of themselves, this is an article about the 5 best healthcare apps in 2020.
5 Best Healthcare Apps for Patients that You Should Know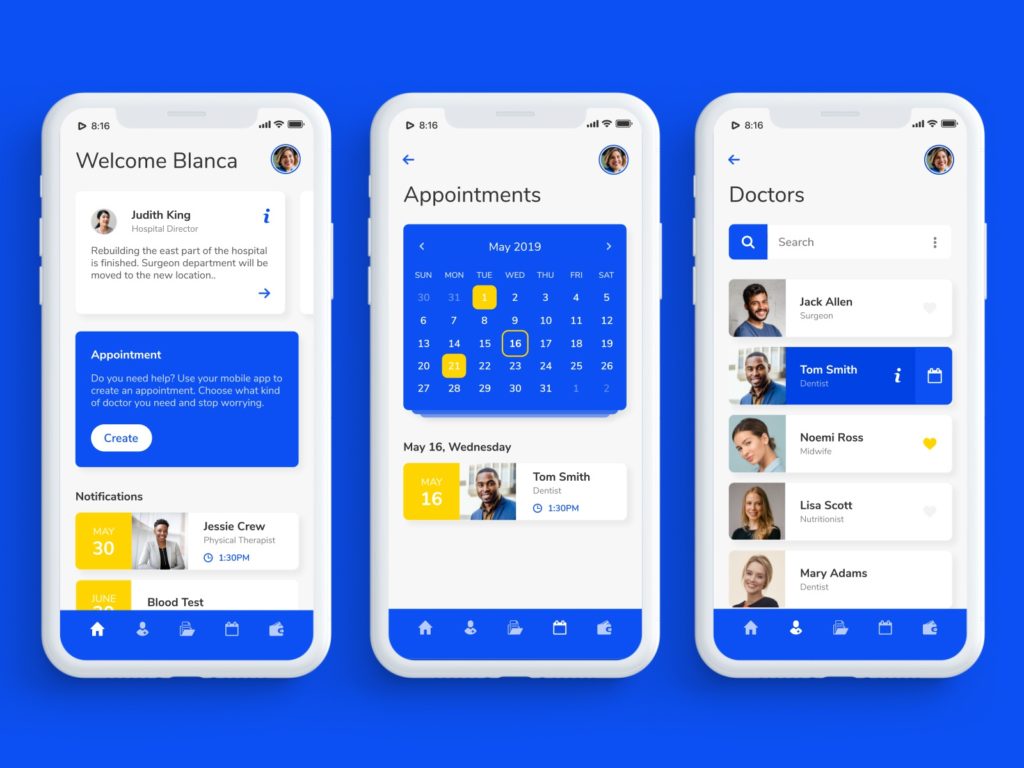 1. Medisafe – best meds reminder
The main feature of this best healthcare app is to remind you when it's time to pick up pillboxes. It will be good for people who are suffering from various types of diseases or illnesses at the time. Besides, this tool also notifies your close ones in case you forget to take on pills or log the time in the app.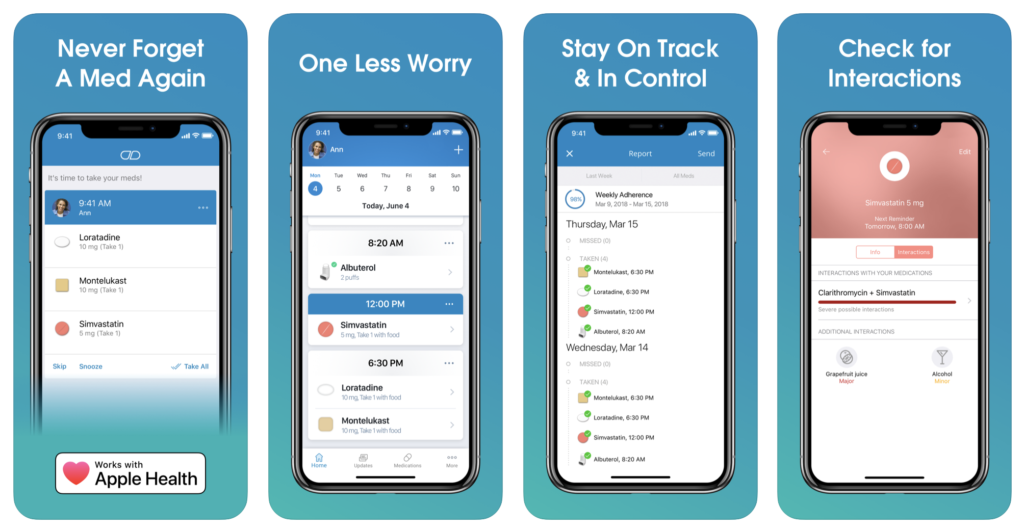 Thanks to this practical concept, users will no longer miss their medical schedules. As a result, Medisafe is considered one of the best healthcare apps at the moment.
Other significant features you might be fond of:
Medication refilling reminder
Alerting when there are prescripts should not be taken together
Coupons/discounts to use at drugstores
The ability to sync a family's drug doses or prescriptions
Apple Watch support
Price: Free
Rate:
Google Play: 4.6/5
iOS: 4.7/5
2. Talkspace – best therapist-finder
Talkspace is literally a space for talking. However, instead of normal conversation, this is a room for discussing mental health issues or life problems with a licensed therapist. At this point, you don't need to go out whilst in a bad mood or suffering from anxiety or depression.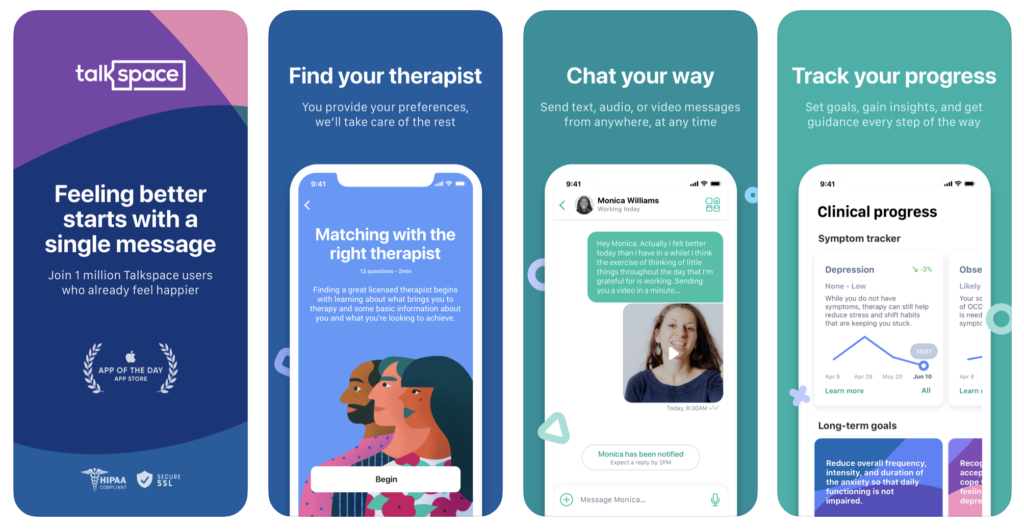 But how? It works like Tinder. After answering several questions, Talkspace will find you a matched therapist and via chat, videos, or audio messages, you will be able to communicate with your online therapist without the fear of leaking information. It's all secret.
This best healthcare app also provides sessions for teens and couples.
Price: Starting at $65/week.
Rate:
Google Play: 3.0/5
iOS: 4.2/5
3. Flo – best healthcare app for women
If you are a woman, the high chances are that this app is really familiar to you.
In short, Flo is an app that helps girls and women track their periods and ovulations. All you need to do is log in the starting and ending days of your period and this app then calculates and results in a calendar. It'll let you know when the next period starts and the details of which days are the most and least fertile days in a month.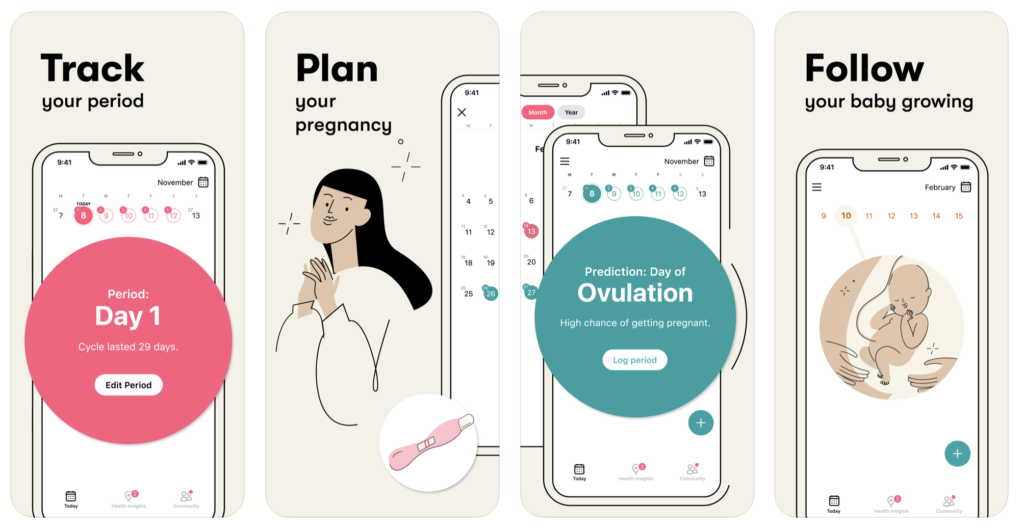 Apart from period tracking, Flo also offers various wonderful features such as pregnancy and post-pregnancy tracking, secret chats, and discussions as well as an AI health assistant.
Price: Free.
Rate:
Google Play: 4.8/5
iOS: 4.8/5
4. Healow – best health recorder
You might realize that there's a pattern: every successful product has a core feature and Healow is no exception. Its main secret weapon is the ability to manage and access your family's health information and records (blood type, allergy, medical problem, etc.). This way, you can take care of your beloved one with just some taps.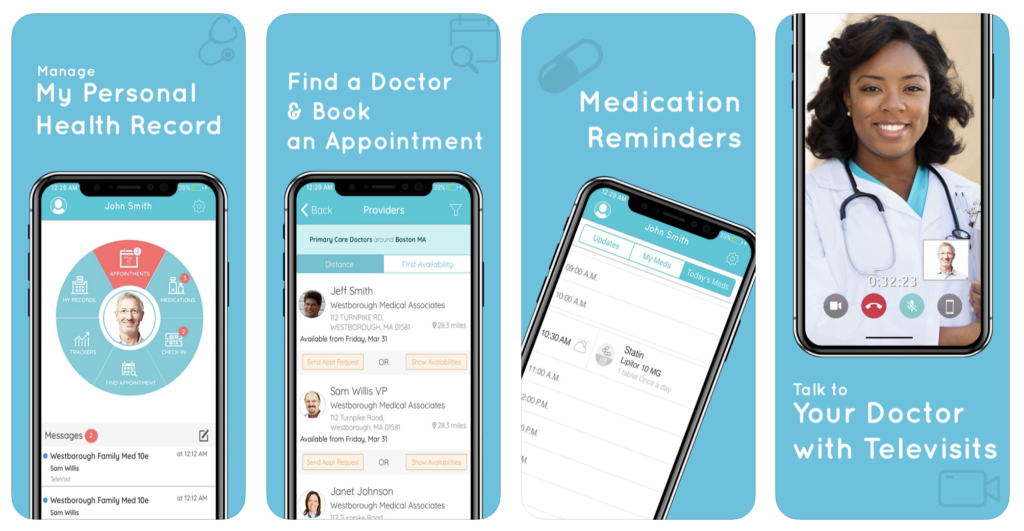 Thanks to this best healthcare app, physicians can learn about a patient's exact medical history without using a time-consuming questionnaire.
Other significant features:
Booking appointment.
Personalizing and managing your medications: refill requests and medicine reminders.
Tracking your physical activities, blood pressure, BMI, etc.
Price:
Google Play: 4.2/5
iOS: 3.6/5
5. Text4Baby – best healthcare app for pregnant women and mommies
Here's another useful app for women, especially those who are expecting a baby or new mommies!
Do you know when your baby should kick or how you should feel if the water breaks? Don't worry because Text4Baby will help you access all the important information, tips, and tricks related to your pregnancy and post-pregnancy.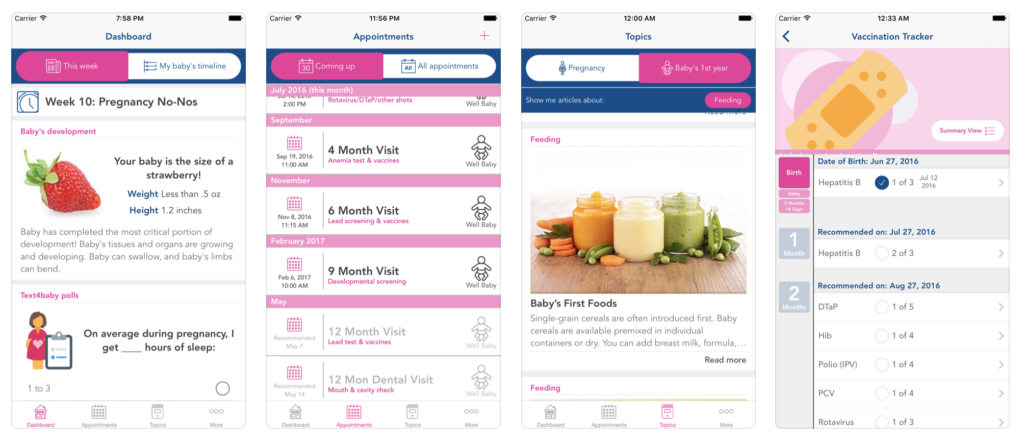 Based on your estimated due date, it'll remind you of crucial milestones, keep records of your health and alarm you when an appointment is coming soon.
This best healthcare app also provides various informative articles and white papers for mommies around the world. And via concise quizzes, you are able to gain more knowledge of this momentous time of your life.
Price: Free
Google Play: 3.6/5
iOS: 4.5/5
The above are some of the best healthcare apps in the market right now, they're able to improve your life, making it healthy and balanced.
At the moment, people from Designveloper are developing a mhealth app helping physicians keep records of all information related to medicines, patients, and appointments. If you're interested in creating such an app or have an idea in mind, contact us right now!
Wanna know more about mhealth app development? Click read to read our article: Healthcare App Development: 5 Things You Should Know