Want to develop mobile applications but don't know how to get started? You're in the right place! This article will give you an overview of mobile app development along with 8 best practices. These are secret tips that experienced app developers have been applying. Ready? Let's dive in with Designveloper!
Overview of Mobile Development
Before you take the first step to designing an app, there are important things you should know. Here they are:
1. What is mobile development?
Mobile development refers to activities of developing a mobile application for devices that run mobile operating systems like Windows Phone, iOS, and Android. These devices can be smartphones, tablets, smartwatches, and all other types of wearable devices.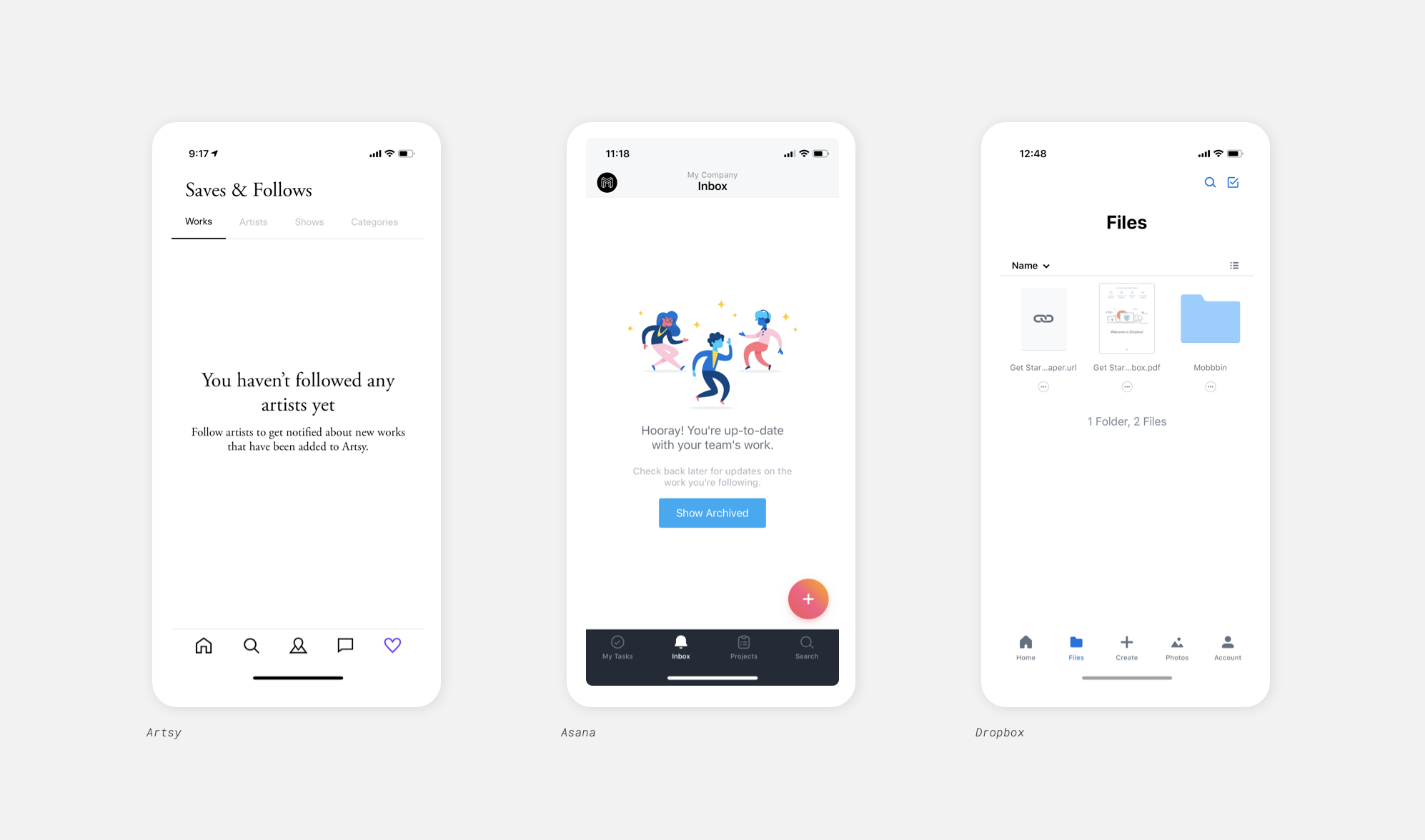 Learning how to develop mobile apps is an exciting journey. It's because you'll have an opportunity to create real, usable end-to-end mobile apps on your own or with your team. Since the use of smart devices is becoming more popular, it's never too late to build an app. Now you can start mobile app development best practices anywhere and at any time you want. The following mobile use statistics can motivate you to get started:
Over 2.71 billion smartphone users and 1.28 billion tablet users across the world.

By 2020, mobile apps are expected to generate $188.9 billion in revenue.
There are 2.2 million apps available in the Apple App Store and 2.8 million apps on the Google Play Store.

21% of millennials open any app more than 50 times per day.

49% of people open any app more than 11 times per day.

Mobile apps account for 57% of all digital media usage.

On average, a smartphone owner uses 30 apps each month.
2. What languages are used for mobile development?
If you're new to mobile development, you may find it challenging to choose the right programming language. Don't worry! The below list of common languages in 2020 will help you out.
Recommended reading: 17 Computer Programming Languages that You Should Learn in 2022
3. How much does mobile app development cost?
There is no single answer to the question: "How much does it cost to make an app for your business?". The price to do that depends on many aspects, as shown below:
Types of apps. Is it a mobile game or a social networking app?

Platforms. Which platform will your app be available on?

Design. Is it just a basic design or a customized one?

The number of pages. How many pages does the app need?

Features and infrastructure. The more complex features, the more money you need to invest in the app development process.
Let's say there are three categories of mobile apps: simple, moderate, and complex. Here are the costs to make an app.
Note that you should use the table above as a reference to predict the potential costs of making a mobile app. Every app is different, and every specification you want your app to have will add up to the price.
Recommended reading: Top 18 Mobile App Design Tools for 2022
8 Best Mobile Development Practices
Now you've known what mobile development is. Let's take a look at the best practices to do that.
1. Break down tasks into small and manageable chunks
The mobile development process includes a lot of tasks. To ensure you don't miss any one of them, you should set everything in place early on. For example, break down the tasks into smaller and manageable ones, then set the requirements for each of them.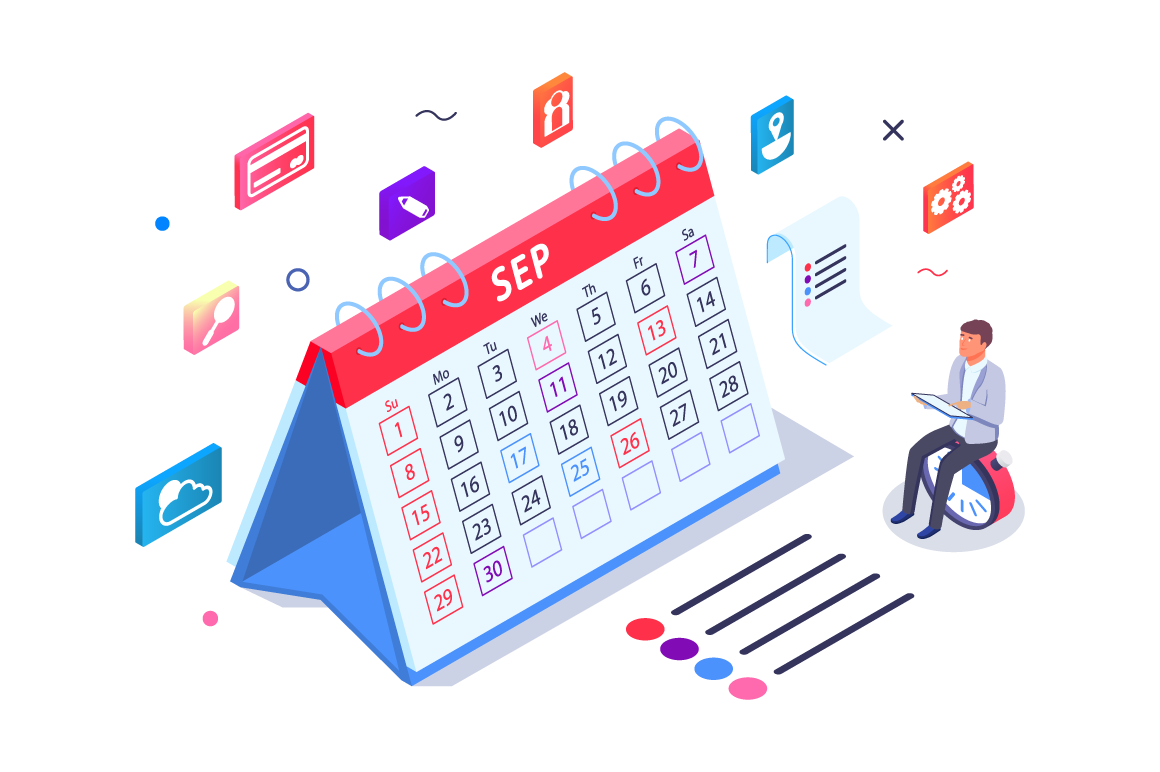 In doing so, you can easily control the workflow and know which stage should be allocated more time to complete. This practice is beneficial if you work with your team members.
2. Do right from the beginning
A mobile app can include many features. To get started, you should list all the features that are the most important for the functionality of your app. Then, other elements can be built around these core features. This is the first thing that you need to do right to create the best app.  For every task you do, you should do it properly. This will help you reduce the chance of making bugs and errors during the development process. At the same time, you can ensure all the features are well-connected with each other. Don't rush to move to the next step; instead, try to complete each stage as best as you can.
Recommended reading: 3 Key Reason Make App Development Projects Fail
3. Focus on the user experience
Your potential users will be the ones who use your app. They will experience your app, and if they feel satisfied with it, they'll give you positive reviews on the app store and other social places. That's why you need to always keep user experience in mind. When it comes to user experience, it all comes down to these factors: convenience, speed, and experience. Ensure you invest enough resources in them from the very beginning stages.
4. Follow the app store development guidelines
If you want to make an Android app, you need to follow the Android app development guide to develop your app correctly. Similarly, if you start to make an iOS app, follow the Apple Developer Program guideline.  Besides, you need to understand regulations and best practices for the Apple App Store and Google Play Store. If you don't comply with those rules, your app could be rejected when you distribute your app to the app store. So, don't risk your opportunity.
5. Test, test, and test
Never wait until you complete your app to test the performance. Testing should be on your mind all the time throughout the whole mobile development process. If you don't test your app periodically, it'll probably be much harder and more complex to identify and fix bugs later. Moreover, regular tests also help you minimize the final costs.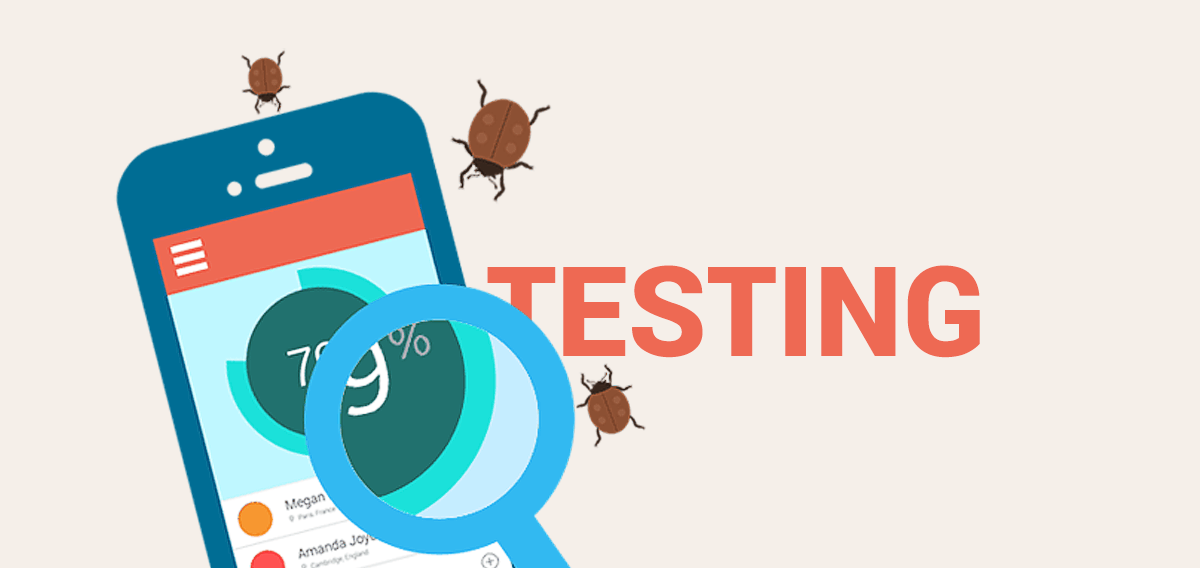 One of the best ways to test your app is with beta testers. You can work with online mobile app platforms like Beta Family to find app testers. They'll give you feedback and maybe some recommendations to enhance your app. 
6. Keep the design in mind
Developers and designers think differently. While developers tend to be more technical, designers are always more creative. However, that doesn't mean you should ignore the design aspect when developing mobile apps. Understanding design components will help you code your app accordingly and ensure the final product will fulfill your clients' requirements. This also ensures you, as a developer, and your designers can work together effectively.
Recommended reading: 28 Amazing tools for Mobile App Design Software Tools
7. Plan for updates
The mobile development process doesn't end even after you launch your app. You need to work on improvement and regular maintenance so your app will work well all the time. This is also what your users expect. It should be noted that the cost of maintenance isn't cheap. That's why planning for updates and maintenance is useful to control your cost. All the features in your app should be easy and accessible to change and update.
8. Pay attention to security
No matter what type of app, it can contain a lot of sensitive data. It can be the personal information of your users like name, email, birthday, payments, etc.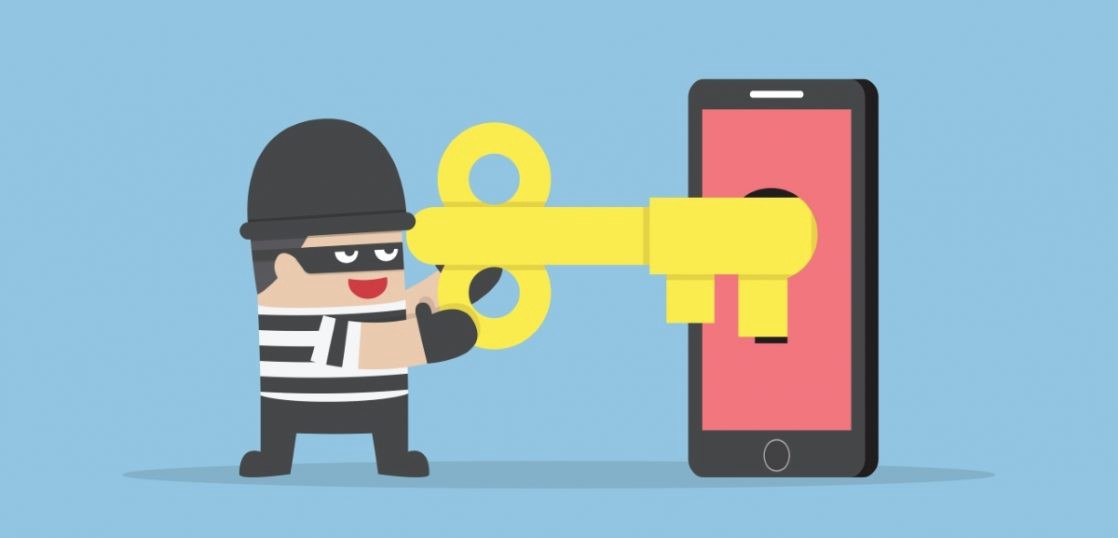 You need to take charge of protecting this sort of information and prioritize security from the very start. Your users are increasingly concerned about cyber-attacks and data breaches. So, if you don't have any plans to prevent your app from those events, your users may leave you.
9. Application Usability Testing
There are various issues when creating and testing applications for mobile browser compatibilities, screen real estate, orientations, fonts, form factors, forms, notifications, and geo-locations. Every mobile application requires a detailed look at how it renders on different mobile devices.
Develop a set of attributes that can be tested continuously.
Finalize the prototype, set up the testing rig, moderate, and observe the test.
Analyze the design, and continuously improve it.
Ensure an end-to-end service when running usability testing in a controlled environment by assigning very talented UX designers.
10. Application Analytics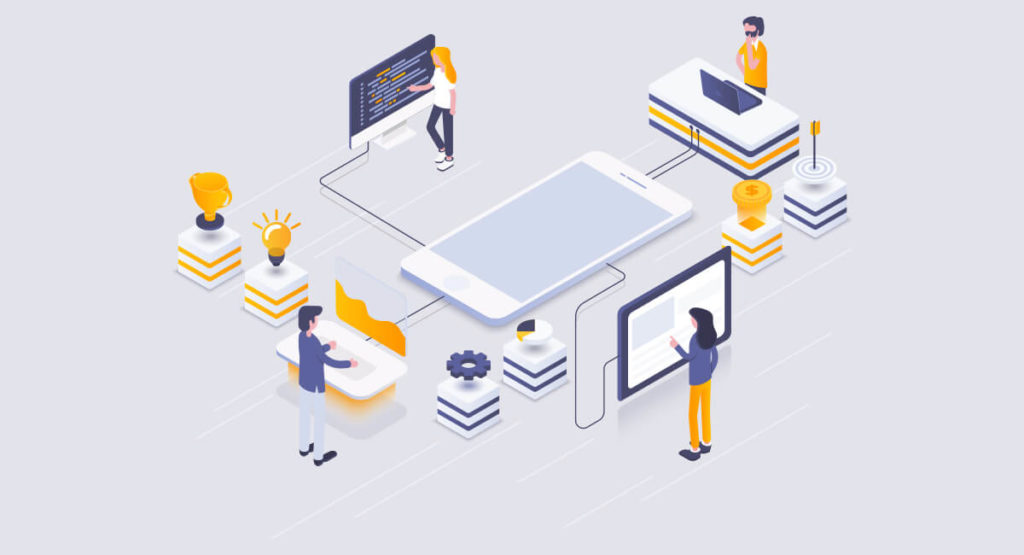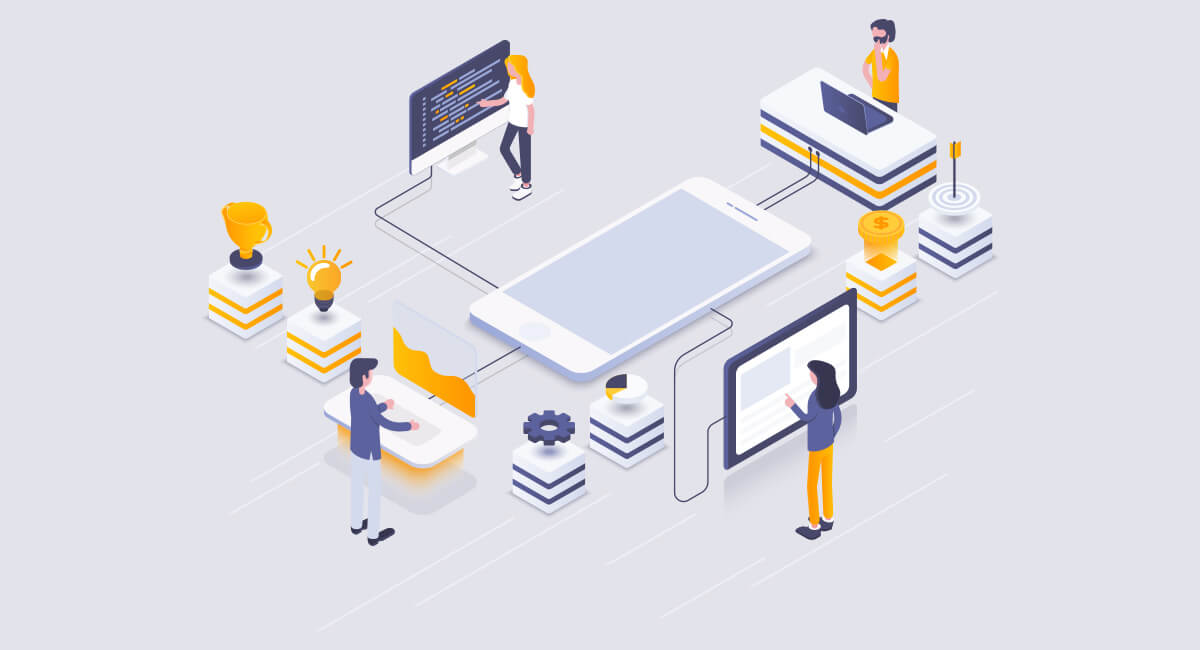 Identifying the key performance indicators and finding the right tools to assess and correct performance based on consumer interaction is critical. Mobile application best practices do not always run in a connected environment and it becomes increasingly important to incorporate analytics features to track user interaction. A few metrics to keep in mind with mobile application analytics:
User engagement.
Adoption influence.
Customer retention encouragement.
Customer engagement in high – Value activities.
11. Security
Mobile devices need additional support when it comes to security by using the platform's inherent security capabilities and using other tools for managing access control, authentication, encryption, remote wipe, and anti-malware. The rapid adoption of smartphones and tablets within the enterprise has overwhelmed IT and security managers. Important considerations include:
Stolen devices.
Keep IT in control.
Encryption, authentication, and malware.
Recommended reading: What Is App Security and How to Make It Right in 2022?
Two Important Practices With Mobile Applications
As a mobile device user, few things are as frustrating and difficult to fat-finger-navigate as a poorly designed mobile web app, or even a native app. And as a mobile app developer, few things can be as intensely irritating as striving to support as wide a range of mobile clients as possible. If you're not already thinking about mobile app development, you probably should be.
1. Optimizing Your Mobile Web Application
As a part of this mobile web app development tutorial, here are a few tips that can help optimize the performance of your mobile web applications and minimize latency:
Content delivery networks (CDN).
Code compression.
Image Optimization.
Database queries.
60% of mobile web users say they expect a site to load on their mobile phone in 3 seconds or less.
2. Responsive Frameworks and Mobile Web Applications
Mostly based on CSS and JavaScript, many of these mobile app development frameworks are open-source, free to download, and easily customizable. An increasing number of responsive frameworks have begun cropping up in recent years, with two of the currently most popular being Bootstrap and Foundation. There are a few of the key differences to consider include:
Auto-resizing.
Browser compatibility.
Targeted platforms.
Diversity of layouts and components.
Final Words
Congrats! You discover all of the best practices to start mobile development. It's time to use them to build your apps. Remember that developing a mobile app doesn't happen overnight. You may need to take a lot of time and effort to complete it. Still, it will be a joyful and meaningful journey for you, which kicks off your developer career. In case you need any help, don't forget to contact our team. We're always ready to help you.