Taking time to find web app ideas to make money is also a good start because you know what? It's a fact that software development is one of the most profitable industries nowadays. Besides a great plan, vision, and mission for our future business, we have to appreciate the ability to come up with new concepts.
What Is A Web Application (Web app)?
A web application or web app project is a client-server computer program that runs using web technologies and web browsers. It is stored on a remote server and delivered over the internet through a web browser. It allows users to perform tasks over the internet.
If you are looking for an idea for your upcoming startup, why don't you go through these 5 potential simple web app ideas to make money with people at Designveloper! Let's start with…
1. Ordering and delivery app
Modern problems require modern solutions, and this type of app comes to rescue busy people like us. Thanks to these convenient tools, users needn't go to stores to choose goods and items. What's more? Your selections will be delivered within hours or even less.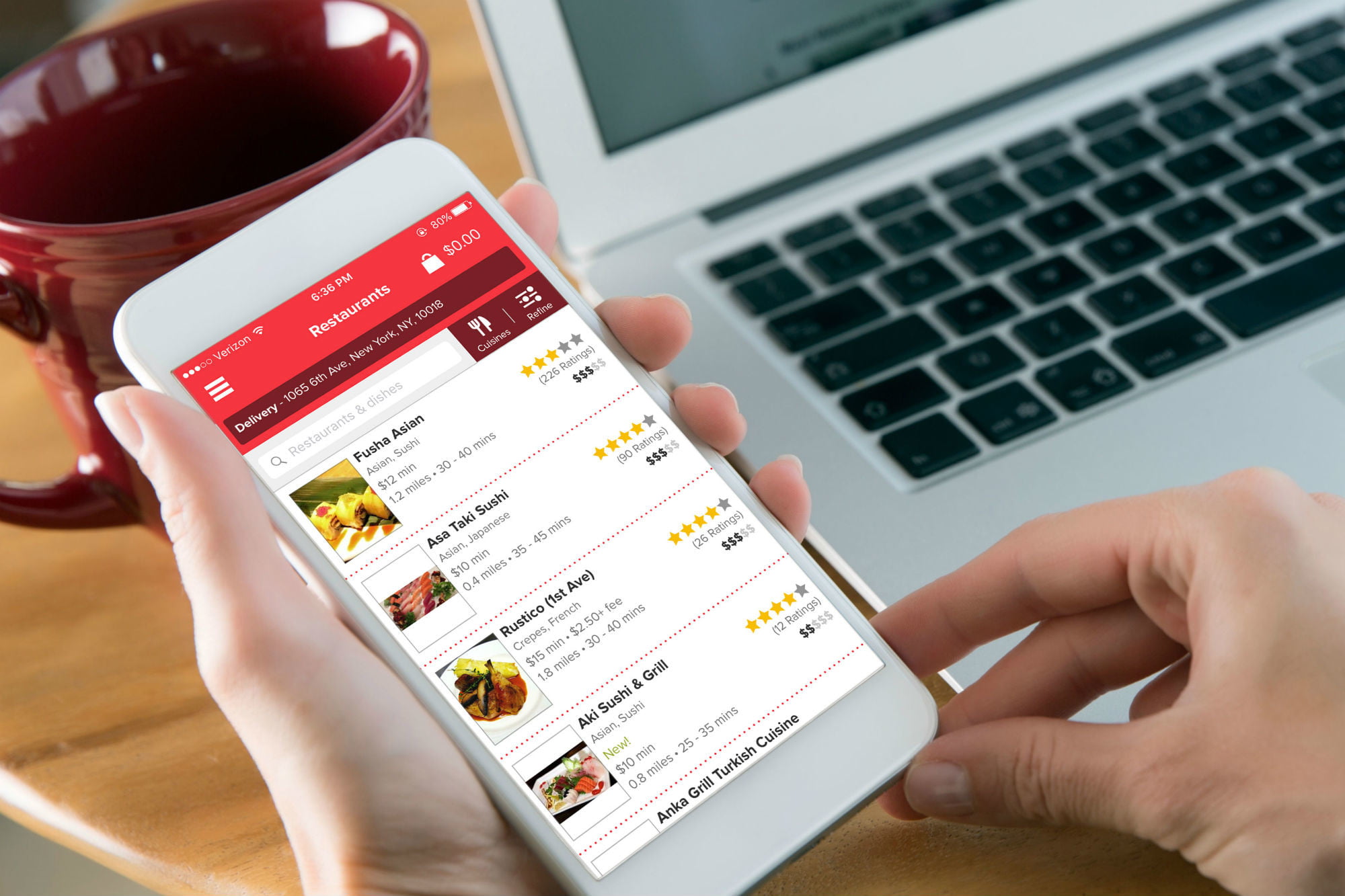 Food delivery apps would make a good example here. They help connect local restaurants with customers who want to have a meal without the hassle.
This is how food delivery apps run:
User orders food from a restaurant via app.

The restaurant gets the notification of the order and then prepare the food.

The shipper picks up the order and delivers it to the customer's place.
As a food lover, I deeply regret not figuring out this type of app earlier. Not only does it handy and convenient in terms of time and payment methods, but many food orders and delivery apps also many food orders and delivery apps offer bunches of discounts to its users. As a result, no more worried about traffic jams and short break times, all you need to do is just to lay on your comfortable chair and waiting for the food.
Some success delivery apps worldwide:
Delivery Hero: valued at $3.1 billion.

Food Panda: raised $318 million.

Grubhub: had approximately 6.75 million active users.

Just Eat: generated the revenue of $155.5 million in six months.
Their main types of monetization:
Delivery charges from customers and restaurants.

Advertising: charging money for marketing on their platform.
2. Dating web application ideas
Time flies and the way how people explore romance is changing too. Gone are the days when couples meet each other through friends or family or in school. They use apps instead.
According to the Times' Wedding Announcement section, 93/1000 couples listed in 2018 find their spouse on dating apps like Tinder, Bumble, Coffee Meets Bagel, Happn, JSwipe, etc.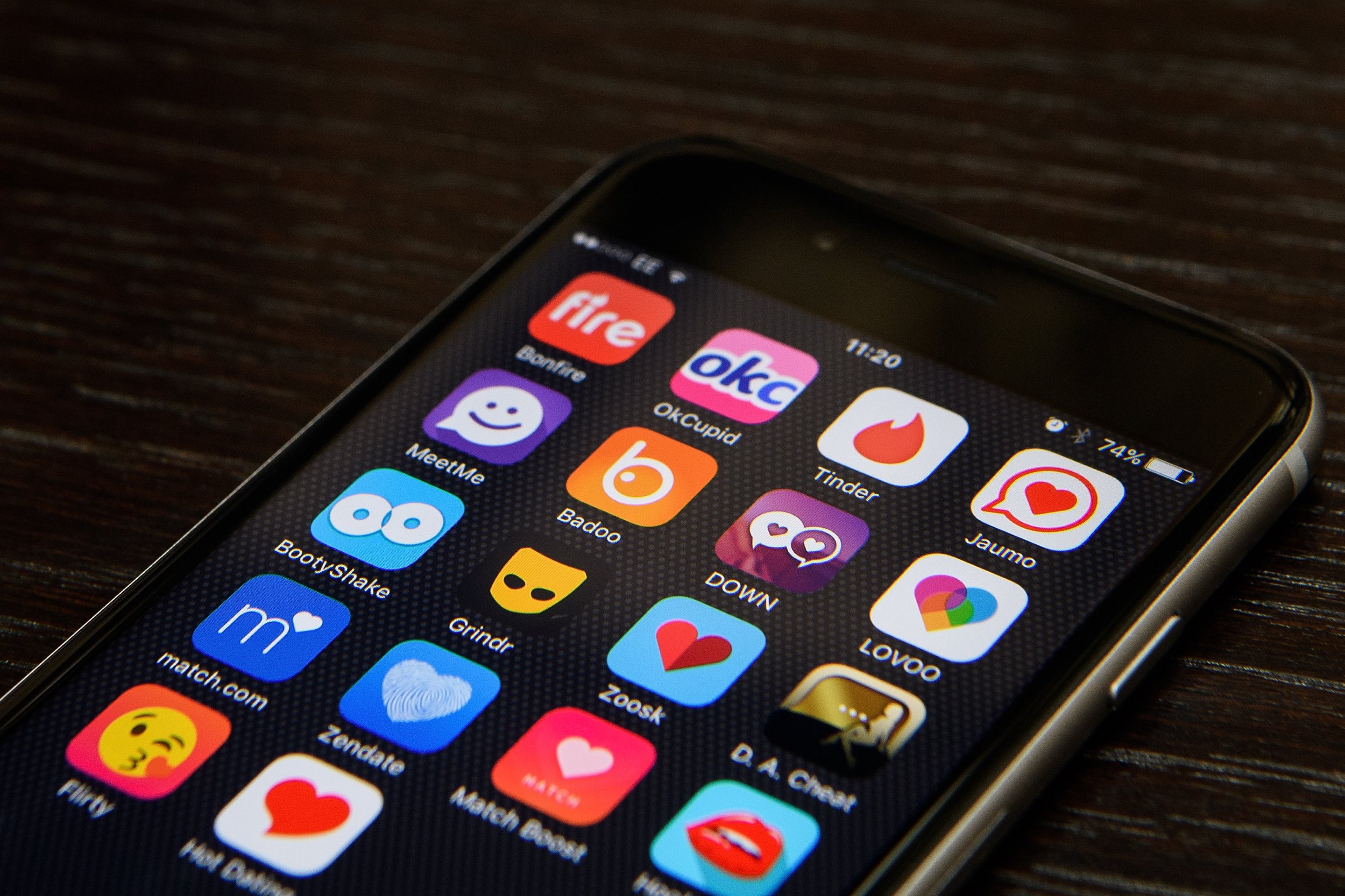 It's hard to believe that nearly 50 million people worldwide have tried using dating apps. But to be honest, everyone needs love, and dating apps come in very handy in the world of busy people. As a result, we don't even have to guess why this type of app is hot and one of the most profitable web app ideas in 2022.
Let's see how it works:
First of all, users upload their information and photos onto the dating app.

The dating app uses its matching algorithm to help users who share common specifications meet each other.

Users communication with their newly-found partners through apps and see if he/she is that special someone.
Below are some common dating apps and their achievements:
Tinder: the most popular dating app in the US with 10 million active daily.

Coffee Meets Bagel

revenue has surpassed $10 million on iOS.

Grindr has more than 30 million members worldwide.
Their main types of monetization:
Membership.

Advertising.

Affiliate network.
Read this article to know how businesses Develop a Dating App.
3. Healthcare app
As everyone starts giving serious attention to their living conditions, especially their health, the amount of healthcare app is increasing day by day. In 2018, the industry was estimated to be worth US$28.320 billion. And let me tell you that the potential is still there to take the risk.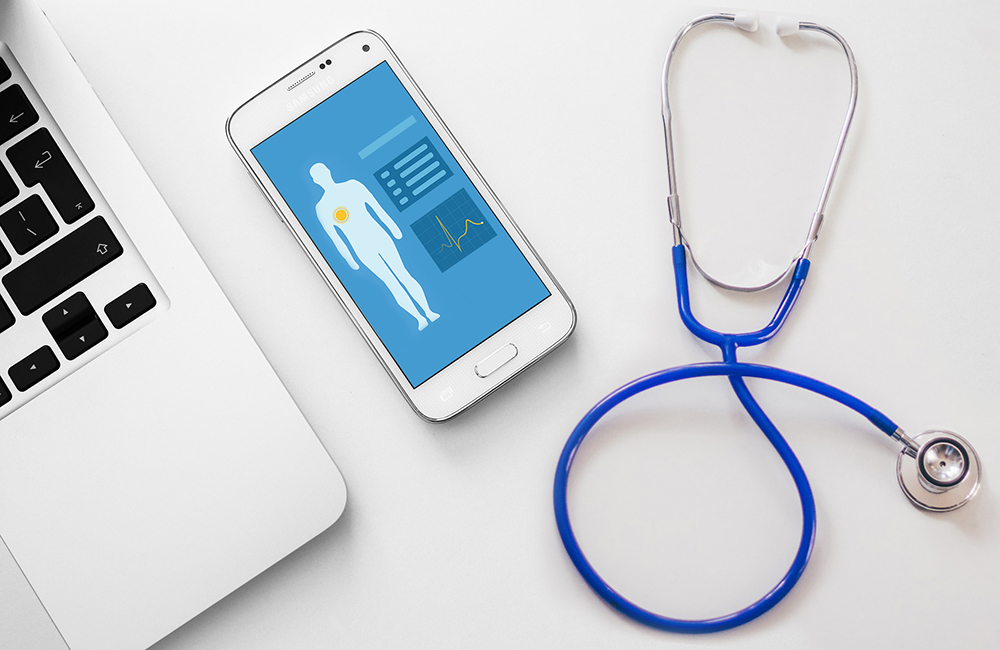 There are various types of healthcare apps. It may be designated to serve patients themselves or assist doctors, nurses, or physicians.
However, we cannot executive your simple web app ideas if you are not aware of many restrictions and regulations related to the healthcare industry such as the "Code of conduct on privacy for mHealth apps" or HIPAA and HITECH.
5 tips to build a profitable healthcare app from Designveloper's experts:
Do not rely on only developers, experts from the healthcare industry are really important.

It's essential to define your target customers carefully.

Focus on a significant feature (or more).

Know and understand industry's restriction, data security & other regulations.

Consider if you want to create a whole ecosystem for your business.
Recommended reading: 7 Awesome Web application ideas for Web Developer
Some mHealth apps and their achievements:
Epocrates helps patients find drug information as well as describe different diagnoses. This app has been downloaded more than 1 million times.

UpToDate works as an assistant to doctors. The app will double-check medical information to answer medical-related questions with evidence-based answers. UpToDate is used by more than 1.5 million clinicians around the world.
How do they make money from this type of app?
In-app purchases: premium content, features, etc.

Advertising.

Subscription.
For more detail on this topic, please visit Healthcare App Development: 5 Things You Should Know.
4. Ride-hailing app
Ride-hailing apps like Uber, Grab, GoJek, etc. have been around like forever, so why do we need another one? Because the market is still potential, especially in urban cities where the demand for traveling around the town is always high.
Let's look at the potential of some countries from Asia and other major countries: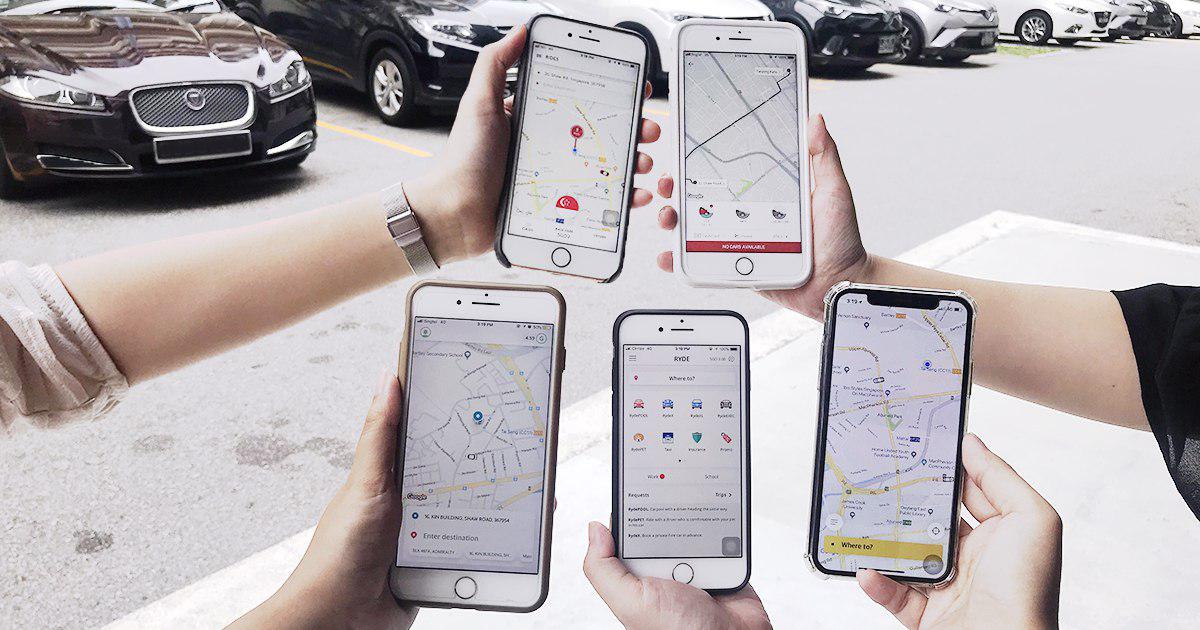 Vietnam: Market revenue: $722 million, total users: 5.2 million, annual growth rate of market revenue (2019-2023): 15.8%, expected market volume by 2023: $1.3 trillion.

India: Market revenue: $29.333 trillion, total users: 167.7 million, annual growth rate of market revenue (2019-2023): 8.8%, expected market volume by 2023: $41.059 trillion.

Indonesia: Market revenue: $5.325 trillion, total users: 25.7 million, annual growth rate of market revenue (2019-2023): 14.7%, expected market volume by 2023: $9.209 trillion.

Thailand: Market revenue: $1.037 trillion, total users: 4.8 million, annual growth rate of market revenue (2019-2023): 24.1%, expected market volume by 2023: $2.461 trillion.

U.S.: Market revenue: $49,597 million, total users: 66.1 million, annual growth rate of market revenue (2019-2023): 11.7%, expected market volume by 2023: $75,403 million.

Germany: Market revenue: $1420,9 million, total users: 5.31 million, annual growth rate of market revenue (2019-2023): 14.2%, expected market volume by 2023: $2,390 million.
The way these apps work is pretty simple:
User sets up their current location and arrival place on the app.

The ride-hailing app takes the request and looks for the nearest driver.

The chosen driver picks up the user and gets them to where they need to be.
Thanks to this simplicity, customers have another way to go around. Furthermore, we could go cashless by paying with cards or e-wallet. And the most convenient thing is that the user can catch a drive in less than half a minute. As a result, the ride-hailing category is one of the most profitable web app ideas.
Below are some successful ride-hailing apps in the market right now:
Grab has more than 36 million users worldwide.

Uber recorded 5 billion rides during its 7 years of running.

Lyft valued at $15 billion in 2018.
How these ride-hailing apps make money?
Charge fees on users and drivers.

Membership.

Affiliate.
Are you looking for tips on how to develop this type of app? Read here.
5. Booking and traveling app
If you love traveling then a hotel-booking app must be the item that is opened the most often. Thanks to these apps travelholics can opt-in for their accommodation based on various criteria such as check-in and check-out time, place, price, amenities, etc. with just a few clicks. Besides, hotel-booking apps also offer many promising deals (last-minute deals, discounts, etc.) and travelers can save up to even 50%.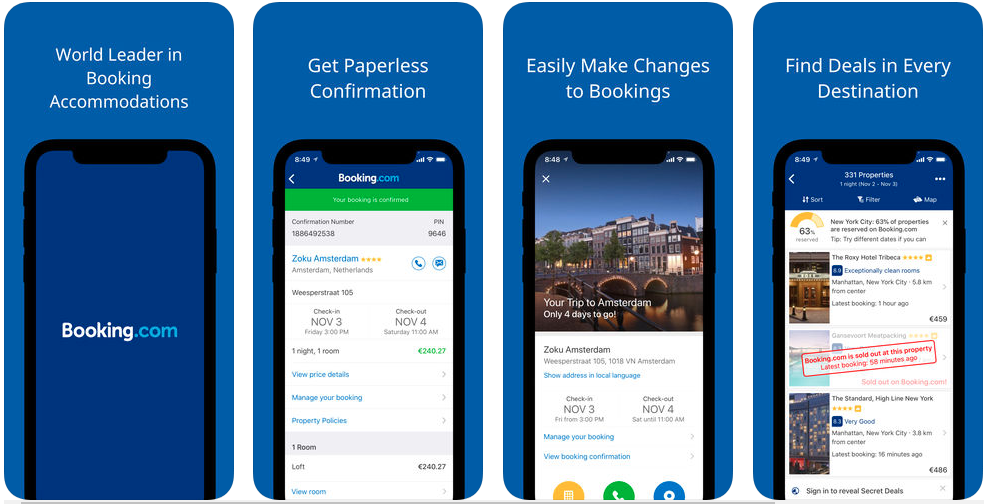 In case you are looking for one of the most profitable web app ideas then this is a pretty good one since the number of travelers keeps increasing every year and the demand for this service will never fail our expectations.
Below are some numbers and figures related to the hotel-booking app industry:
Around 350 billion mobile app downloads are expected by 2022.

70% of travelers have done travel research on their mobile phones.

According to Criton, 74% of guests would use the hotel app if their favorite hotel would have one.
How do these apps make money?
Hotel advertising.

Charge fee on hotels.
The benefits to build web app ideas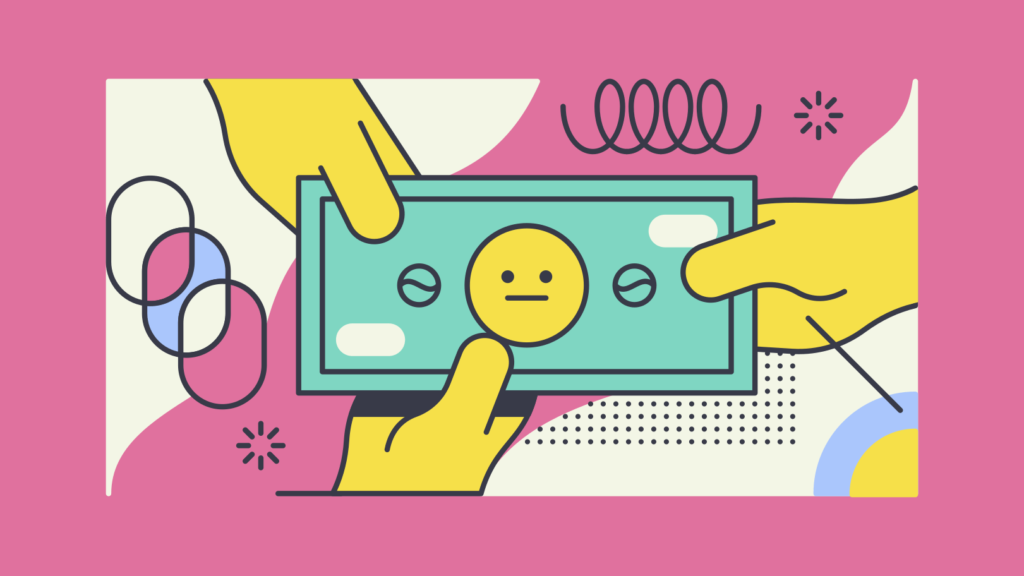 help plan a night out with friends, crowdsourcing the date/time and choice of bar/restaurant.
track all the different craft beers you've had, from various different breweries, giving them ratings and including your notes about each.
to track the books you read (very much like #1)
store the current food/ingredients you have and help you build a grocery list, or come up with good recipes
help you remember to order/buy household items that you need to periodically purchase, like coffee, tea, or detergents
Frequently Asked Questions
What is a simple web application?
A web application runs on the server and accessible through web browsers over the intranet or internet. It is not very compatible with the mobile platform. The software application runs on a remote server.
How to select a web app technology stack?
To develop web application ideas for your startup, you need to select technologies to build app front-end, back-end, database, and server.
What is the web app development process?
The web application development process starts with discovery and is followed by strategic consultation, UI/UX design, app development, software testing, deployment and support, and maintenance.
How do I start a startup web app?
Note down your web app ideas in a paper with the extreme clarity and understanding you have. Create a detailed prototype of the app and design a screen-by-screen wireframe or mockups of it.
---
We hope this article will help you in finding your simple web app ideas to make money and make them come true. And in case you already had a concept, then tell us now, because experts at Designveloper can't wait to realize that idea for you!