We bet you've never met someone who says they don't like traveling. That's why it isn't surprising that tourism today holds one of the highest positions among the world's industries. Global revenue of almost 10 trillion US dollars, in 2019 alone, shows how important tourism is in our lives. So how to make a tourism website?
As this industry develops further, the attention, demands, and interest in tourism grow, thus the competition. A great travel website is unique, colorful, and eye-catching – and we're here to show you how to create one.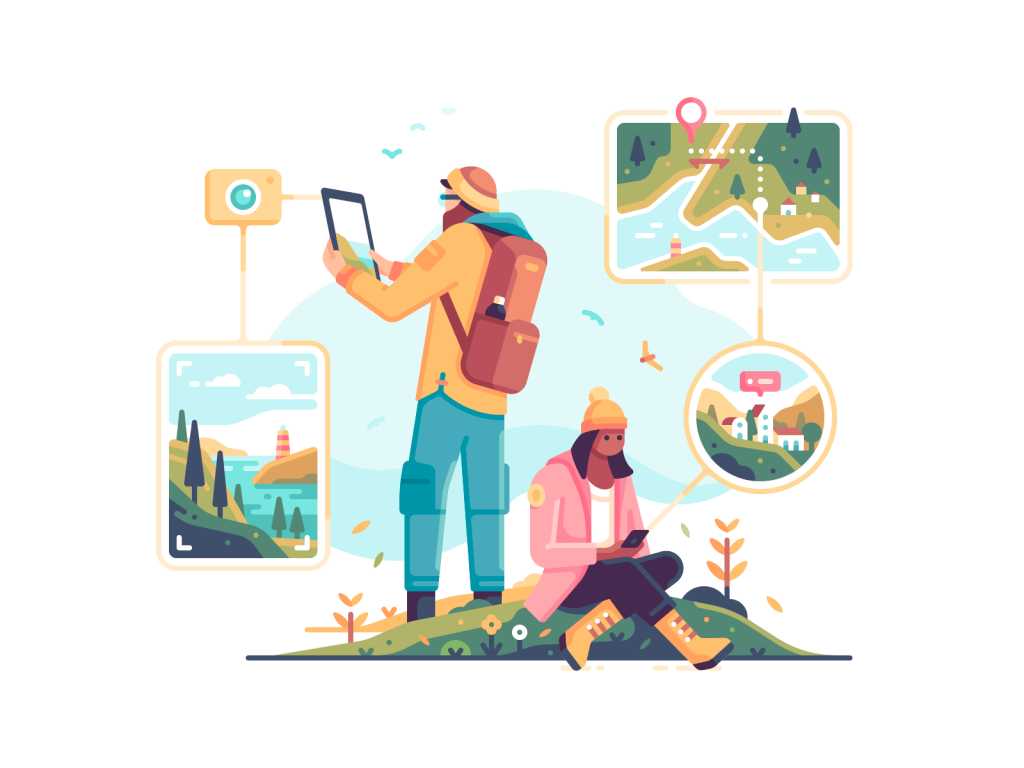 Even in the time of global isolation that we're currently in, tourism is showing the invaluable role that it possesses in modern society. The consequences are felt, and will still be felt by everyone in the industry – from travel agencies to travel guides, international hotels to seaside apartments for rent, adventurer vloggers to travel bloggers.
How to Make a Tourism Website?
Although, for now, we're unable to travel, that doesn't stop us from longing for stunning photos of beaches, dreaming about our next trip thanks to colorful travel blogs, or even planning a vacation with a little help from famous adventurers and travel bloggers. And when all this with the coronavirus comes to an end, tourism will flourish to unprecedented heights.
Therefore, your tourism business must be ready for the influx of travelers hungry for new experiences and exotic destinations. So, as not to miss this opportunity, read our tips for creating a professional travel website, which can be designed via two kinds of platforms, that turns visitors into customers and gives your business competitiveness.
1. Top-Notch Home and Landing Pages – Mandatory for Tourist Websites
The first impression is everything, so you mustn't disappoint. In general, there are three key things that people who're interested in traveling will look for on the website:
reliable information
enchanting photos and videos
reliable partnership
Therefore, the website must exude professionalism from the very beginning, and there's no better place for such a thing than the home page and separate landing pages. These are the two types of pages that your visitors will first come across during the initial encounter with the brand, and they will definitely affect whether you turn that user into a customer.
The home page should present who you are and what you do, without misleading visitors, even unintentionally, with the content or offers you don't have. It should present everything your brand is but in a concise, precise, and tempting way. Beautiful photos, harmonious design, and accurate, useful information will help visitors build trust in the brand.
Landing pages, on the other hand, are designed specifically for a particular service, offer, or type of content. Therefore, travel agencies should focus on the different destinations and accommodations they offer. Travel guides can create landing pages about tours, along with interesting facts that will entice visitors. Travel bloggers, vloggers, or adventurers can choose stories or image galleries from the places they've visited for landing pages.
Recommended reading: How to Make Your Own Website With 5 Free & Effective Sites?
2. Photos and Videos of High Quality and Resolutions
A picture is worth a thousand words. Your text may be at the level of the best poet in terms of describing nature, but beautiful photography will always have more success.
However, we're in 2020 and the photos are slowly vanishing into oblivion. On the other hand, we have 360-degree images, videos, virtual tours, VR, and more. If you're the manager of a hotel, motel, or any type of accommodation for tourists, show a gallery of pictures of the rooms in which guests will stay. For travel bloggers – a video showing a destination or a vlog in which you share experiences is a great idea.
Visual content is crucial because it provides value to your visitors. It's a sign that what you're offering is true, that people can trust you, and that you have nothing to hide. All this will convince them they should choose you for their next vacation.
Large and high-quality photos are a must. However, there are certain issues with that. The first is the optimization and speed of the website, which can be significantly impaired if the photos aren't uploaded in the right way. The second is their layout – if you set photos contrary to UX guidelines you can confuse and discourage visitors from further exploring the website. Therefore, it's best to consult a professional who'll be able to provide you with the best of both aspects.
3. Subtle Colors and Fonts
If you've been in business for some time, it's recommended that you use brand colors. However, if you're just entering tourist waters, think carefully about the message you want to send.
The colors of your brand, logo, fonts, and all other aspects of branding must be in line with who you really are. Therefore, if you're engaged in coastal tourism – the blue colors of the sea and beige shades of sand will be perfect. On the other hand, nature parks, hiking tours, or nature reserves should go with shades of green.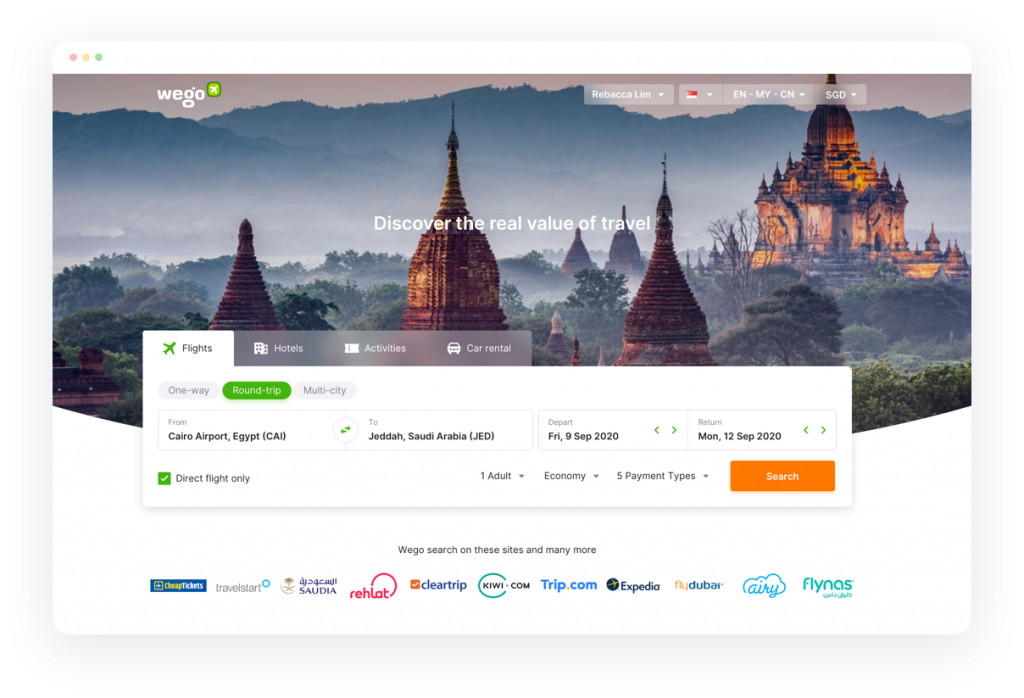 It's important that you enter the minds of your target clients and successfully recreate the mental image of the perfect vacation that they possess. If your website represents what the visitors imagined, their loyalty is assured.
However, it's easy to get carried away with colors. Our advice is to stick to the simplicity of two to three colors that are warm and mutually complementary but also match the entire website. You should always work with an experienced designer who'll create color palettes that draw attention to the website itself and don't distract from the content and offerings. Team up with a professional and ensure a unique look as well as a great user experience.
Nevertheless, if your budget is limited, you can also take a look at some of these beautiful travel and tourist websites to get a hint about the color theme and typefaces.
Visual elements are important in tourism, but the colors and fonts you use should be subtle. There's a fine line between the beautiful and the distracting, so if you aren't a professional, there's a good chance that you'll overdo it. Multi-color appearance is welcome but be moderate.
4. Not Minimalism, but Subtility
Whether you're thinking about creating or redesigning a travel website, you've probably done a lot of research on the Internet. Minimalism is definitely one of the leading trends in web design. But will minimalism be your "friend" in tourism as well? Probably not, and if you're wondering why – let's explain.
First of all, minimalism encompasses several aspects of web design, such as a good user interface, hidden navigation, plenty of open space, experimenting with fonts, minimal details, etc. While some of them, like good UX and keeping the interface tidy, is a good idea, some practices of minimalism don't really go in favor of your travel website.
5. Different Elements for Different Purposes
Content blocks will, logically, help to better organize content. Therefore, if you rent accommodation for tourists, these blocks can help you visually share pictures, prices, information, experiences, etc. These blocks will give a clean and clear view of what you're offering, in a harmonized way.
The network system is great for blog sections because destinations, offers, etc. can be easily separated. Collages help you keep your photos and videos organized in a more vivid and fun way.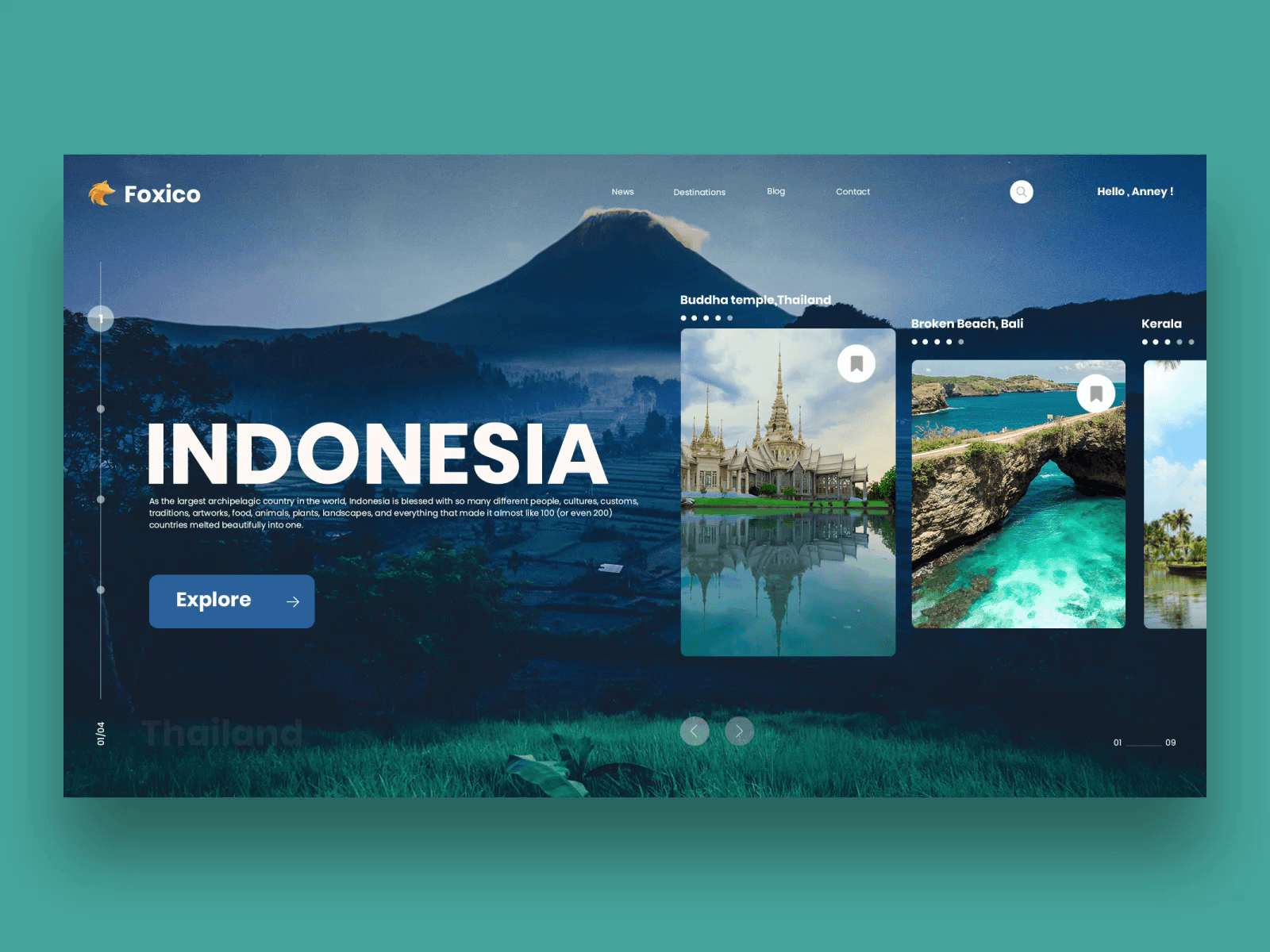 A subtle, unique, and aesthetically designed website will, on the other hand, be a great advantage. But what does such a website look like? Networks, collages, and blocks of content are definitely favorites for travel websites.
Another popular web design trend is text with a transparent background. This technique saves a lot of space because you don't have to cut images or create colored spaces for text, but you can insert both the image and the text in the same place. However, the clarity and readability of the text may decline in relation to the background, i.e. image, which is why this should be kept in mind.
Websites with dynamic elements perform better than regular and old websites, i.e. static websites. Animations and effects attract and engage visitors, so it's always recommended that you include some "movement" on your website.
However, it's a job for experienced professionals, because mistakes can be made easily. You certainly don't want all the elements flying around the screen nor that your website takes a long time to load because of those heavy graphics. These are all the characteristics of a very bad UX.
Recommended reading: All You Need to Know about Web Navigation Examples
6. Don't Be Stingy on Options
Again, we're on slippery ground. The point is to find the right balance between what's necessary and what's redundant. When it comes to the tourism industry, it depends on the main focus of your business.
For travel bloggers and vlogger adventurers, the basic options will be quite enough – search options, tags, content sections, and contact information. On the other hand, travel agencies, hotels, or travel guides need to provide more. In addition to the already known booking option, the calculator is another option whose popularity is increasing. The calculator helps interested parties calculate the cost of travel on your website.
In addition, extensive filtering options are a great way to reach visitors. If you're offering accommodation, create a filter based on price, distance from the city center, beach, or some other city landmark. If you're a tour guide, filter tours by places you visit, length, duration, etc.
When thinking about filters, try to recall all the questions that you've been asked during your career. Maybe something that seems obvious or irrelevant to you is actually very important to your customers.
7. Be Very Informative
The internet age has spoiled us in the way that we want all the information right away, here, and right now. And the tourism industry is no different. Whether you're a travel vlogger or a travel agency, people approach you for the same thing – and that's information.
If you don't provide all the information that visitors want and need, they will be directed to another website. And when they leave, they won't return. Therefore, it's important to include all relevant and useful information, but also lesser-known or interesting facts about a particular destination.
So, what should be included? Well, make sure you cover the basics. For a travel agency, including detailed information on costs, insurance, seating arrangements, travel time, state border requirements, a short travel plan, additional information in case of inability to travel, travel cancellation conditions, etc.
If you're dealing with accommodation, show the rooms you rent, their prices, pictures and descriptions, and inventory. Provide a brief summary of the surroundings, with particular emphasis on nearby public transport lines, shops, proximity to important city landmarks, and the time required to reach them. Give your visitors a visual view of where you're located and create a map of the area or, better yet, implement Google Maps on a website.
8. Simplify Travel to Users
A common mistake many travel websites make is failing to provide a comprehensive offer. By not being comprehensive, you're allowing your potential customers to leave your website. So, your task is to present them with a solution for every aspect of their journey.
However, if your only focus is on providing transportation or renting rooms, or organizing excursions, now you're probably wondering how you could offer it all. Simply – by linking to other websites that provide services you don't have.
If you're a hotel, you can partner with a transport agency and link to their website or vice versa. In case you don't enter into a partnership, you can always link to one of the popular booking websites where potential customers will find what you don't offer.
Linking is a great strategy because you not only get feedback from a reliable and popular website but visitors will see that you're also a reliable agency. In addition, linking helps to create a simplified path for clients to quickly and easily organize the desired trip.
Partnerships are popular forms of collaboration between businesses and influencers. Therefore, if you're a traveler, adventurer, or blogger, plan your website to be in line with your future partnerships. Unlike companies, travel influencers are more often sought after when people want objective and honest reviews and stories about travel.
Therefore, travel bloggers should provide a lot of information. List your transportation, accommodation, guides to cultural and natural attractions, packing tips, food and language tips, etc. In addition to the traditional blog, you should create separate content blocks for the lists, where you can highlight the most important information.
Of course, contact information, contact forms, questions and answers, frequently asked questions, and cookies and privacy policies must be clearly presented and listed to all visitors.
9. Powerful and Reliable Website
Last but not least – is the website itself. Everything we talked about is in vain if the website is slow, unoptimized, not easy to use, or disorganized. Therefore, professionally done website development, a design created by someone experienced in the field of tourism, and SEO that's especially done for the type of services you offer with the keywords for which your clients are looking for are a recipe for success.
The first and most important thing is to choose the platform for the website. CMSs, like WordPress, are a great option because they offer a multitude of tools and features, and yet are easy to use and maintain. If the website will be frequently updated with new pages, photos, and videos, the WordPress website is definitely the right choice.
On the other hand, frameworks like Laravel offer stability, durability, and a multitude of options. There are a large number of different frameworks and software, but in order to choose the best for your tourism business, it's best to meet with the development team and explain your vision to it.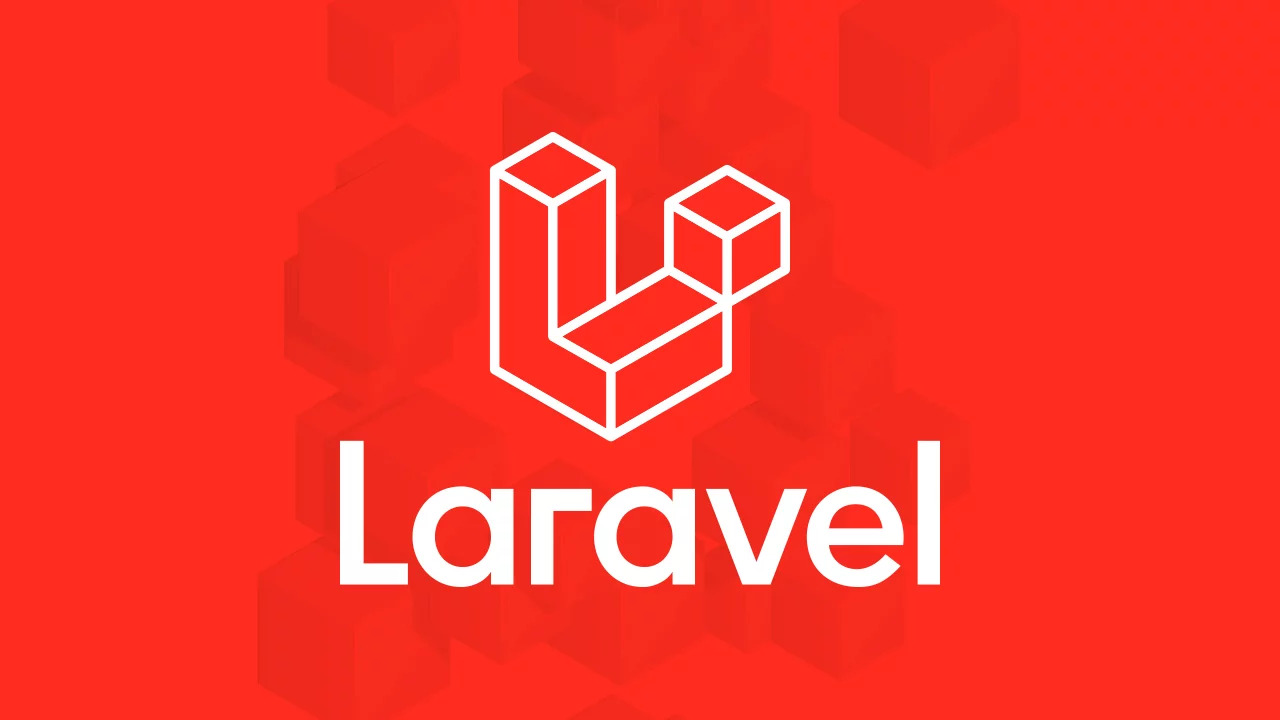 10. A Design That's Trusted
Research has shown that in 94% of cases people don't trust a website because of its design. So there's no need to say anything more about how important website design is and how much role it plays in converting visitors into customers.
You'll find a lot of pre-made themes and templates for travel websites all over the Internet. But these quick and easy solutions come at a price. Pre-made themes are mostly full of unnecessary options, without taking UX and SEO into account, as well as optimizations for different devices and the uniqueness of design and features. Also, such websites lack support, reliability, and adaptability.
Therefore, instead of using such themes, it's better to choose a unique design for your website. The unique design allows you to create the options you want, create a recognizable brand image throughout the website as well as offer visitors and customers a smooth and satisfying experience. If the website is crashing, loads slowly, or is difficult to use, visitors will leave it and look at what they need elsewhere.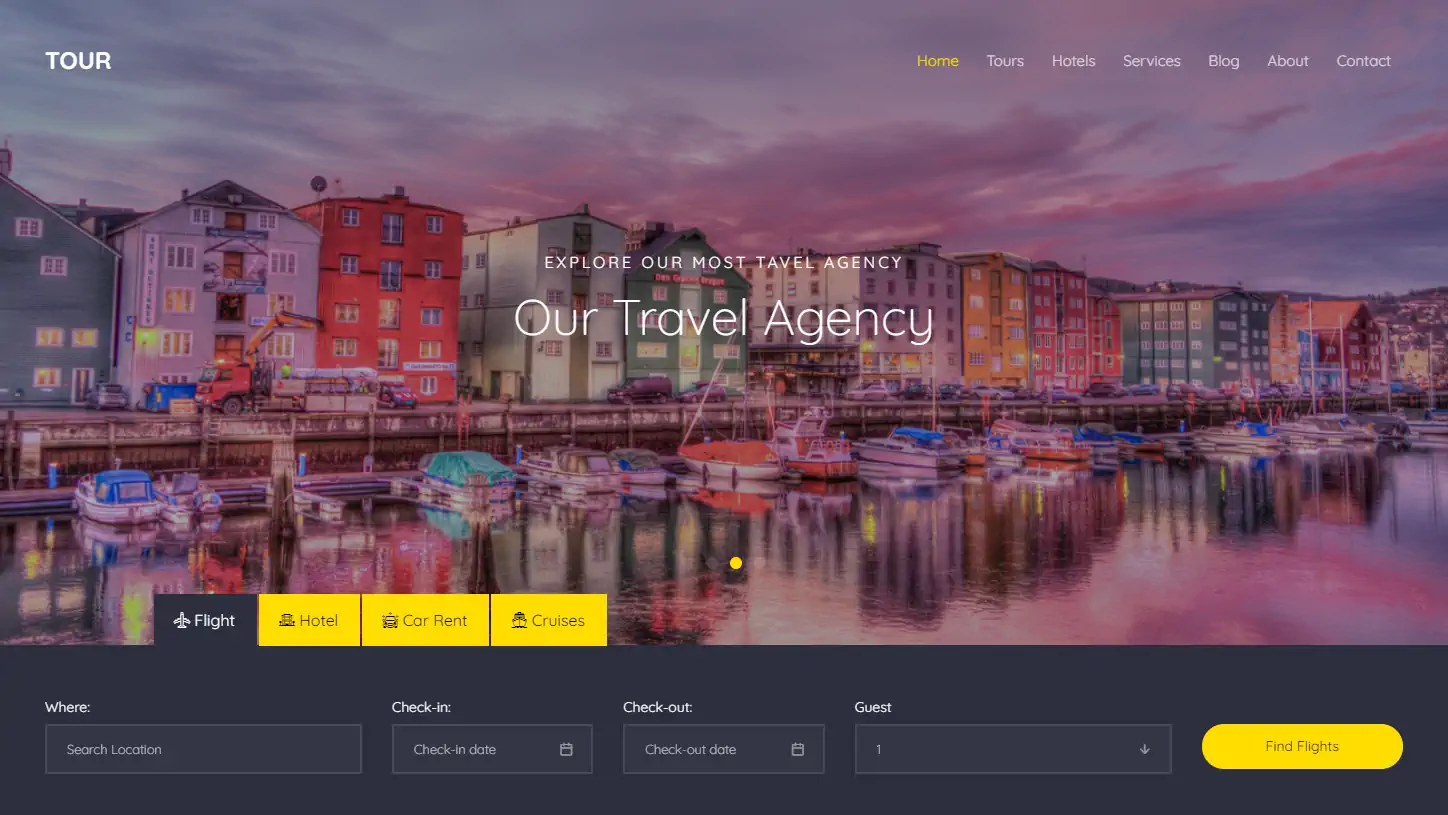 11. Make Your Website Visible
SEO and marketing efforts are also extremely important. Search engine optimization is a process that begins with the development and lasts all the time – as long as you want the website to work well.
Recommended reading: How To Outsource SEO & Web Design Processes?
Different marketing strategies can do a huge job for your travel brand, so it's a good idea to consult with a marketing expert who can help you find the best one for the brand.
Conclusion
Creating a travel website is a big deal. Regardless of the exact area, tourism brings great competition, but also many good opportunities. If you're in the field of tourism that provides services, try to offer as much information, photos, and options as possible. On the other hand, adventurers and bloggers should share their experiences and impressions because people rely on them for honest opinions and reviews.
It's always best to consult and associate with an experienced agency in the field because if you make a website yourself, or divide the work among several people who don't work as a team and aren't used to working together, it can cause many problems, delays, and misunderstandings.
With a great idea, a well-developed plan, and a team you trust, your tourism business will surely give the desired result.