There is no wonder that dating app software is becoming the norm in many countries and regions. Thanks to this type of application, even the busiest person in the world could observe each other's looks and behaviors and decide to meet their match within seconds. So how to create a dating app?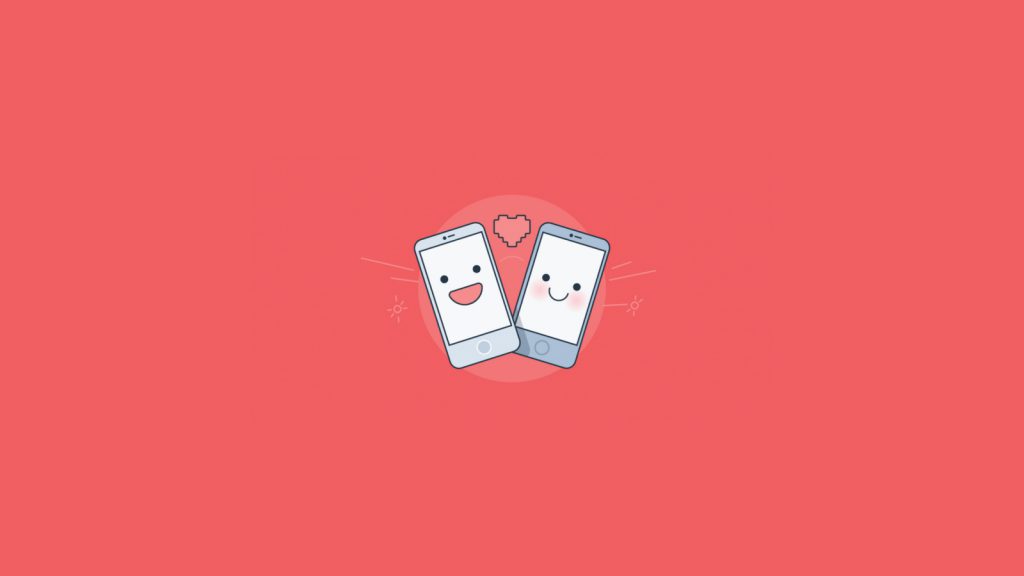 4 Steps on How to Create a Dating App
Are you planning to create a dating app? Lucky for you, we are about to share 4 basic yet necessary steps to make a cutting-edge dating app.
So, let's start with…
Step 1: Define signature functions for the dating app
Do you have any idea that the very first dating app – match.com – was launched way back in 1995? And since then, according to Dating Site Review, there are approximately 2000 dating apps developed in North America, and the number is around 8000 all over the world. However, only 9 of them survive through the fierce online competition and have more than 1% of total online users in America, which are: Match.com, Tinder, PlentyofFish, EHarmony, OkCupid, Coffee Meet Bagel, Hinge Down, Bumble, and Grindr.
Recommended reading: Should We Make a Dating App in Today's saturated market?
Why a signature function is important?
The reason for this rapid development may come from the growing need for users. It is predicted that the number of users will flourish from 33.1 million users in 2017 to 37.5 million users in 2023. As a result, many investors find this industry amusing to make some green bills. And as stated in a report by IBISWorld, the dating sector has reached a revenue of $3 billion.
The above numbers may show you how competitive this newly formed industry is. And that's why the strategy here is that your dating service must include some unique features that benefit your target audience from all over the world.
There are two ways a team could solve this puzzle
First, create and develop their own insightful and exceptional features.
Second, continuously enhance a common function so that it could be the best in the sector, no other service can compare with yours.
Here is interesting research conducted by YouGov in January 2019 which will help you get to know more about users of this business and develop a unique function for your future app.
An example from Tinder
If it's still hard to design a standing-out feature at the moment, why don't we look at an example from Tinder? It is the most popular app in the U.S.
It's easy to learn how Tinder works. There are a bunch of profiles and all you have to do is glance through those pictures and bios and decide if you like that profile's owner: right-swiping means yes, left-swiping means 'thank you, next!'.
When both users swipe right after looking at each other's profile, then there's a 'match' and now, they can chat with their partner.
So what features make Tinder a popular dating app?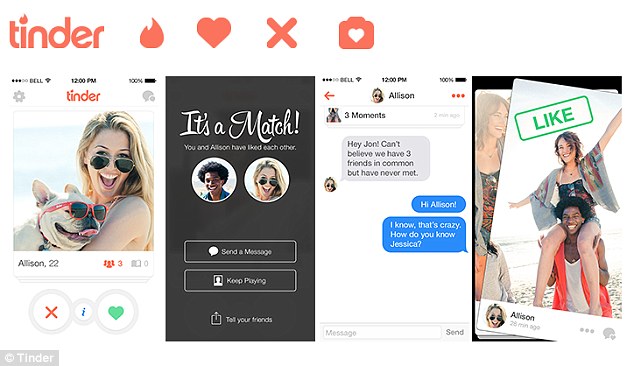 First of all, developers from Tinder have successfully made this dating app more interesting by gamification users' actions – just swipe it like you're playing some games and having fun, you know. Several dating apps like Bumble are using this technique too.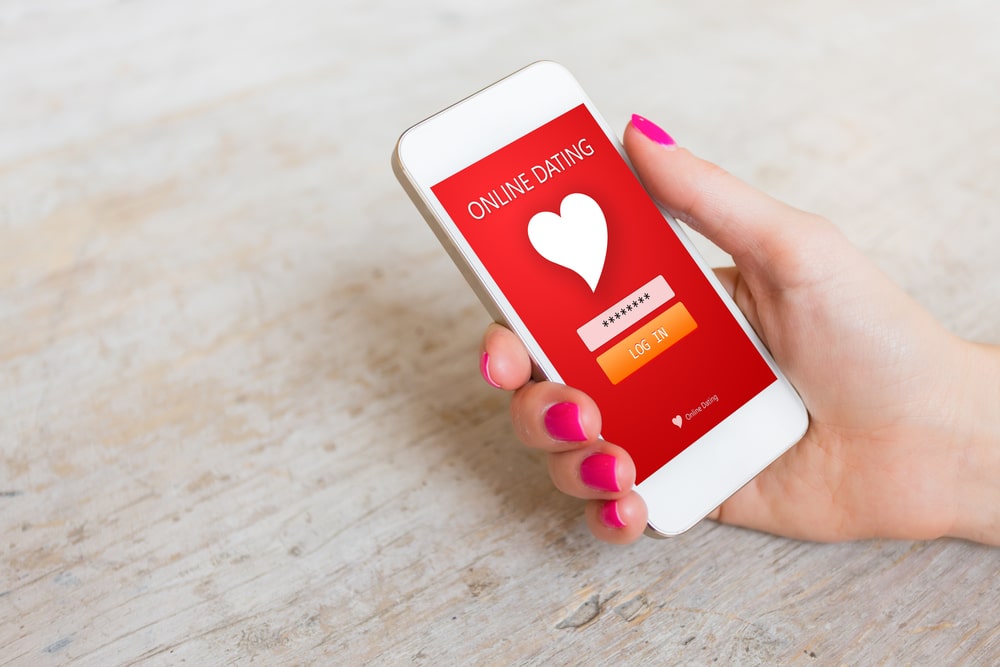 On the other hand, according to research by the Amsterdam School of Communication Research, Tinder makes communication seem easier. After matching with a partner, the user could chat and share information about themselves without hassle. The research has also stated that people felt more comfortable communicating online than offline, that's why Tinder is so helpful.
Because you can see how the future partner is, in terms of their looks and their behaviors, it's easier to choose who should be your perfect date. And it didn't just stop there, Amsterdam School of Communication Research also found that people use Tinder to feel better about themselves. They love to receive good feedback about their appearance and habits.
And thanks to the geolocation algorithm, the chance to match with people in your area is way higher.
Step 2. Develop several ways to match users
With access to a larger pool of single people, you have more choices to make than ever. But sometimes, too many choices are not a good thing. That's why dating apps are using algorithms (or matching methods) to help users who share one or more common specifications come together. Below are the two matching methods that dating apps are using the most.
Local-based
This is one of the most popular techniques to scope out a date. It is a smart move when users tend to acquaintance with a local rather than people who live far far away from them. Why? We can easily meet and get to know our match if they live near us in real life. Plus, in 2018, Tinder deployed a premium feature called Place. The place uses your location to define your experiences like your favorite bookstore, most visited coffee shops, etc. To find a deeper common ground with other users. Some apps using this method are Tinder (of course), Happn, and Badoo.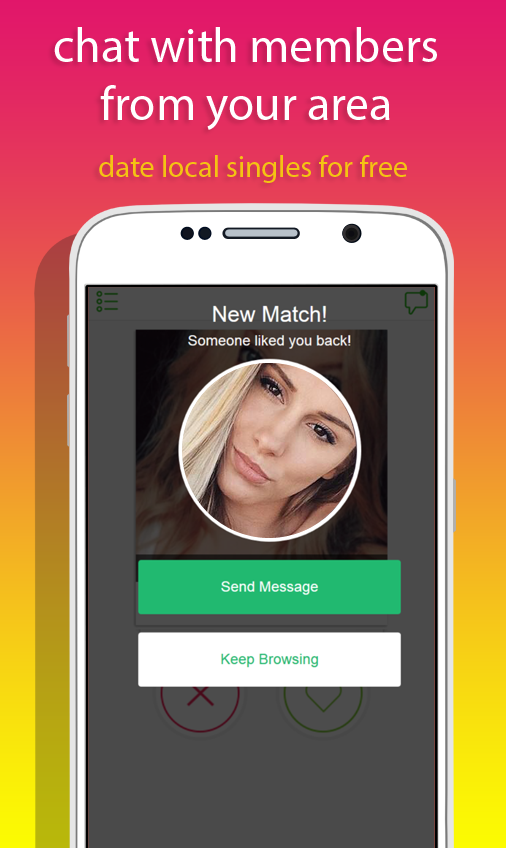 Mathematical basis
OkCupid is one of the leading apps using this type of matching method. This software uses a series of questions like "Are you kinky?", "Are you ready to settle down and marriage right now?". And compare your answers to other people's. This way, OkCupid determines what "percentage" match you are with someone. Furthermore, you have to rate how important the question is and how you would like your future partner to answer such questions. So the common base of this technique is to grade your answers and match you with the person who has the same "percentage" match as you. Another app that uses this method is Zoosk.
How about you, what is your idea? Comment below to see if Designveloper could realize it!
Step 3. Include some minimum viable features
Besides all the unique features that are the backbone of your app. We also need to integrate some MVFs or minimum viable features so that your app is convenient and familiar enough to the users. These five features below are the ones that you must add to your dating app.
Social sign-in
It's a crime when your sign-up and log-in processes last longer than 5 minutes. This will make potential users leave when they've not even used the app.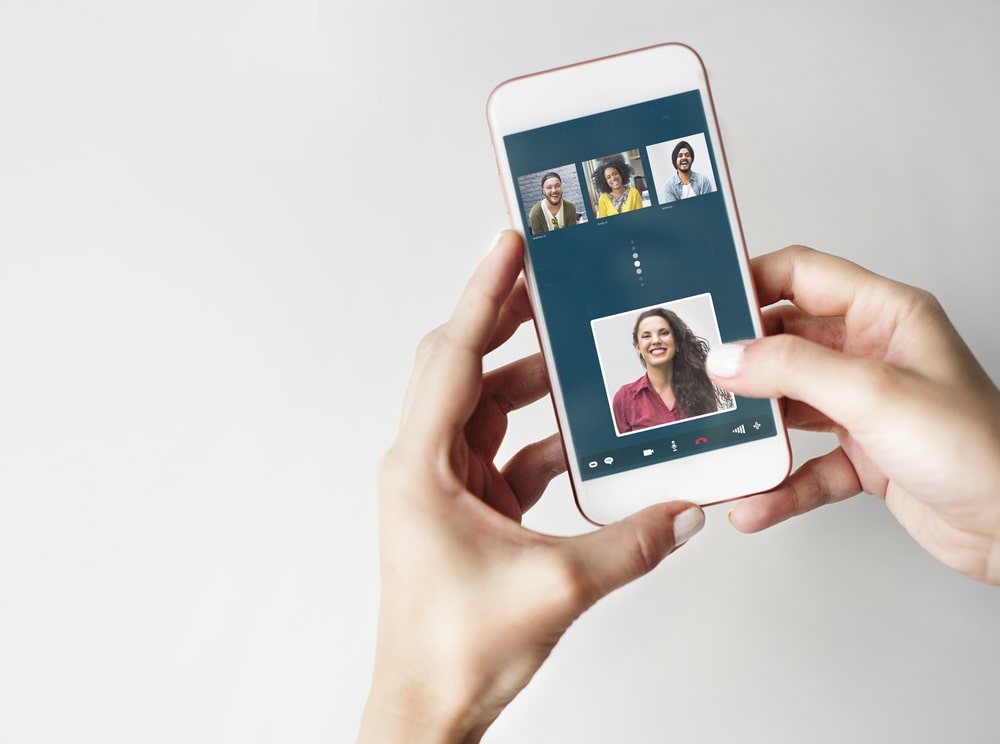 Furthermore, thanks to this function, your users won't have to create another pair of accounts and passwords, chances are that they will soon forget them and never log in to your app again. Plus, users are able to fill in the information in their profile easier by importing data from those social apps like Facebook or Twitter.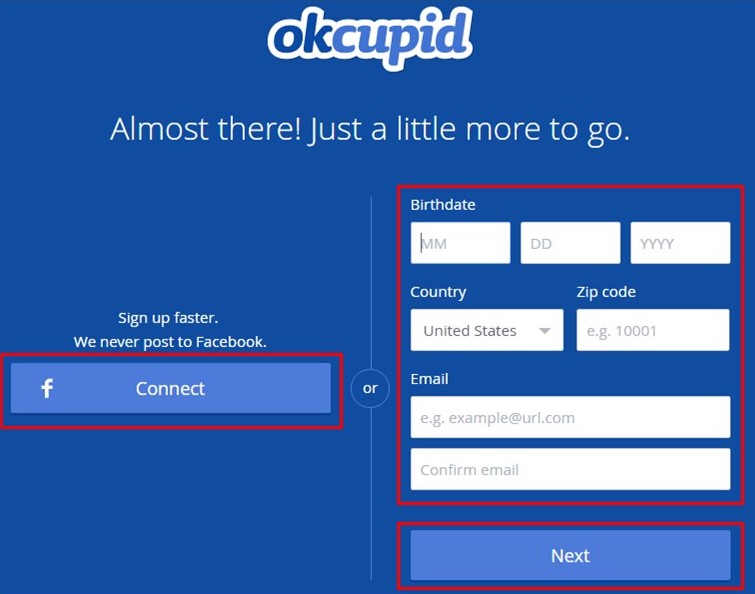 User profile
This feature will allow users to read through each other hobbies. And information or look at one's pictures and then decide if this should be their SO. The developer must include at least these 5 sessions: bio, pictures, interests, age, and sex.
Matching
As stated above, matching is the most important feature that every dating app must have. It will use several techniques location-based, and behavior-based. Mathematical basis or the work of AI and machine learning to match a user with another user.
Chatting
Why are people choosing an online dating service? To communicate with others more easily and effortlessly. And how come communication could be easy without a chatting feature? There are several ways to allow a user to start a conversation with their match in a dating app. For instance, Tinder only lets its users talk to each other after a match happens. On Bumble, a woman is the one to make the first move. JSwipe will cancel this feature if a woman or a man won't talk to her match within 24 hours.
Push notification
Of course, this matters. You have to let users know if there is a match or if there is someone starting a conversation with them when they are not on the app. However, sending too many notifications or sending them in a burst will make users delete your app at once! So be careful.
Step 4. Choose a method to monetize from a dating app
According to TechCrunch, in 2018, Tinder had more than 4 million paying users all over the world, and a total revenue would be $800 million. This number shows that people are willing to pay to look for a serious partner. High hopes are that your future dating app could make such a big bag of money too.
There are a number of ways to make a profit from a dating app:
A free app offers a lot of good features but sometimes they are not enough. That's how premium apps like Tinder Plus and Tinder Gold bring money back to the company. Below are the lists of Tinder's premium features.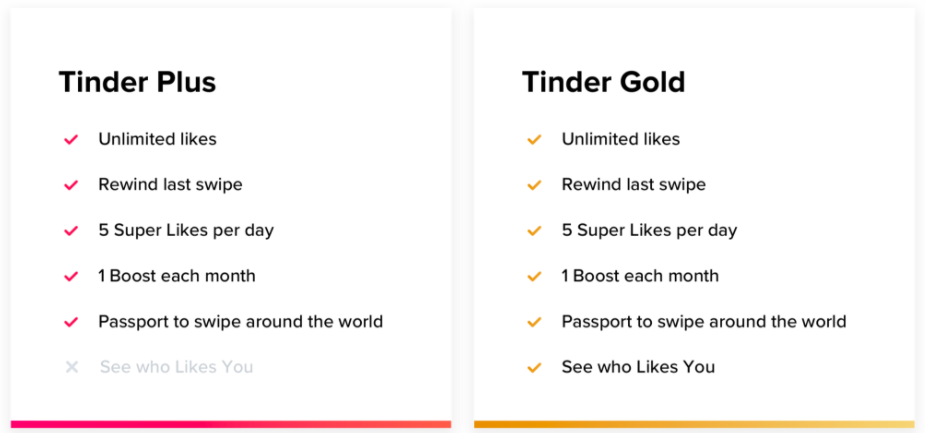 Just like other services, dating app businesses could make money from advertising too. An affiliate network is also a good way to monetize from a dating app. You could cooperate and promote businesses related to the dating industry like restaurants, hotels, and bars in your apps and get a commission from successful deals.
Why are dating apps beneficial?
Considering the overall popularity of dating apps, it would be better to list 3 main benefits that let such apps prevail and be popular.
1. Find a soulmate nearby
It means that the user will not only meet somebody, but a new friend can also even live at a distance of 1 km from him or her. The majority of dating apps offer users a geolocation feature that makes it possible to find a person nearby.
2. Good for busy people and introverts
It helps such people always find some time to meet an interesting person. Some people literally live at their work. They want to build new relationships, and they want to love and be loved but they simply have no time to visit different places to meet somebody.
3. Fast and efficient
Dating apps provide users with an opportunity to get quick access to their accounts when they hit the road. Life becomes more flexible, people can build relationships on the go. Apps, unlike a website, give users more freedom and permanent availability. If we create a dating app, users can simply look for a soulmate wherever they are at the moment.
How do dating apps make money?
We have already discussed a few times that there is no need to make your app pay to generate revenue. A number of widely accepted monetization methods are at the service of savvy app creators. The majority of dating apps offer free services to anyone, but some of them use premium app versions as well.
1. Boost the account
Users can pay a fixed fee and become the first ones in the search list for an indicated period of time. Everything is fair.
2. Smart swipe
Integrated machine learning algorithms change the way how users can see your photos. Order of the photos can be changed depending on the interests of the user who browses them. It gives more chances for a candidate.
3. Unlimited right swipes
In a free app, the number of daily right swipes can be limited, so people can use a premium app that will give them an unlimited number of right swipes.
4. Ad-free
Premium apps will be ad-free and users will not see any advertising content that may irritate them.
Top 3 best dating apps
iOS dating apps or dating apps for Android – there's no great divide there, actually. Almost all popular dating apps are available for both of these 2 platforms. Mobile apps for dating count in hundreds, but to create a dating app and know how high the bar is, check these top dating apps below:
1. Tinder
probably the most famous one. Just swipe an offered match left to refuse, or swipe right to accept. Likes and super likes, chat and group chats, social login, matches around you, recommendations.
2. Coffee Meets Bagel
High-quality matches (bagels), pre-selected matches based on personal profiles, chat, search and filters, and premium accounts. A separate functionality for the LGBTQ community.
3. Zoosk
A dating app for serious relationship building. It uses an artificial intelligence algorithm (AI) to check user preferences and offer more confident matches. It even validates users' phone numbers first, and photos as well.
We at Designveloper hope that this information could help you know how to create a dating app for the next potential partner matching app. If you have already had one, why don't you contact us so that we can help you build a wonderful and profitable one?