During the past decades, smartphones, wearable devices, and mobile apps are taking over the world. We are now tailoring digital advances to help us solve our daily life problems. Among those exciting mobile technologies that are changing our lives, mobile health apps, or mHealth apps are the ones that truly transform many aspects of clinical practice and bring strong value to health service users. So let's find out the top 5 benefits of mobile health apps in this article from us!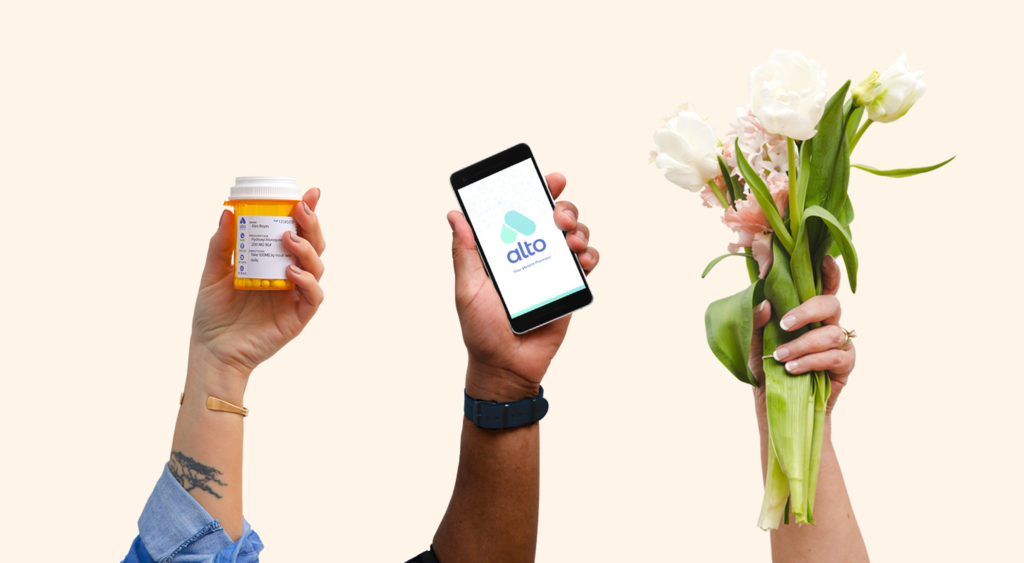 Mobile health apps offer exciting opportunities to improve medical services. For example, some apps are designed for remote patient monitoring in order to reduce hospital admissions but still ensure doctor-patient communication. Other apps allow users to manage and share their health conditions with health professionals, pharmacies, or even health insurance companies. Furthermore, with the enormous amounts of healthcare data available today, we need innovative ways to collect and generate them into useful information, and there is no tool more handful to do that than a mobile device and health applications.
But, what exactly are mobile health apps? Why will they shape the future of digital medical services? Let's take a closer look at this mobile app development trend and discover the benefits of using mobile health apps in the future.
What Are Mobile Health Apps?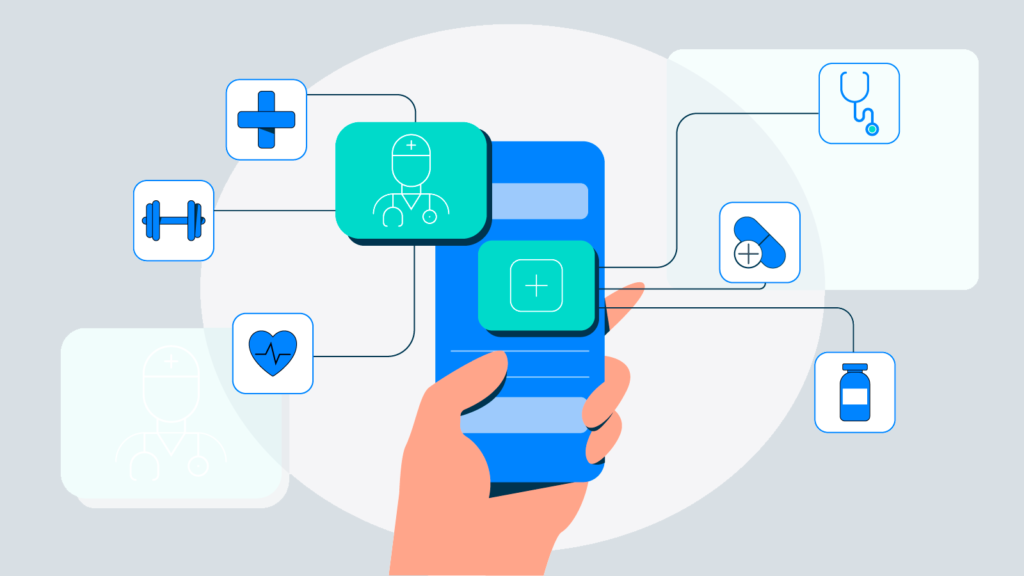 Mobile health apps are defined as medical and public health practices supported by smartphones, tablets, or other mobile communication devices. They provide a new, innovative way to deliver healthcare services outside traditional care settings. They are expected to be a potential resource to enhance the health care professionals' productivity and improve patients' health outcomes.
In general, mobile health apps can be classified into three categories:
Health management apps support individuals in monitoring their own health conditions.
Healthy Living & Wellness apps include nutrition-tracking apps, sleep apps, stress-management apps, or other tracking apps that help us live healthier lives.
Clinical reference and diagnostic apps assist doctors and practitioners in clinical practice and medical exams.
Recommended reading: Top 5 Best Healthcare Apps for Patients Recommended by Doctors
Why Are Mobile Health Apps Shaping the Future of Medical Practice?
With the mobile app development of new, cutting-edge technologies in the healthcare industry such as gyroscopes, accelerometers, AI, and machine learning, we will definitely witness a boom in the medical mobile app market in the near future. According to the 2017 report about Digital Health from IQVIA Institute for Human Data Science and Health Information Technology, there were over 318,000 mobile health apps available on Apple Store and Google Play, with more than 200 health apps being added each day. Experts forecast that by 2020, the mobile health apps market will generate around $31 billion with an estimated 2.6 billion users (Research2Guidance 2016).
The 5 Best Benefits of Mobile Health Apps
Mobile healthcare is the future and whether you're the patient or the doctor, you will definitely be able to enjoy countless benefits from using mobile health apps in daily life.
Let's take a deeper look at these benefits.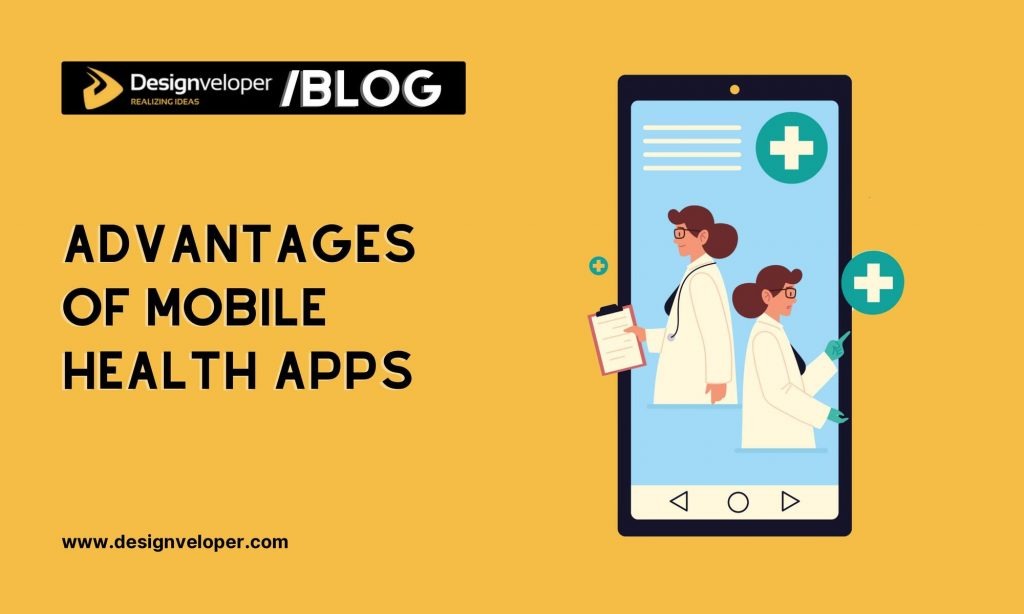 1. Better health data gathering with mobile health apps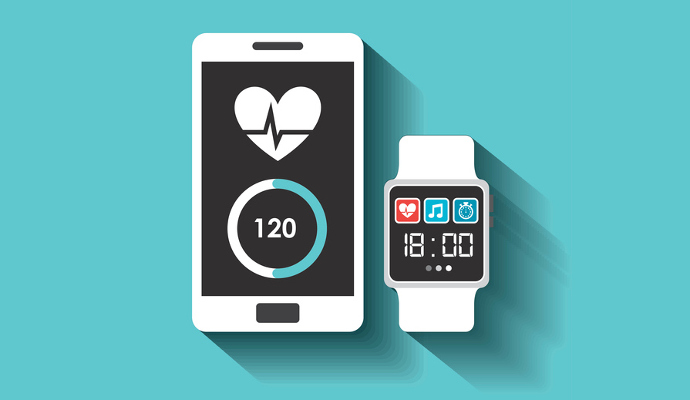 Mobile health apps, especially the ones that offer electronic health records via health-smart wearables, enable faster and easier access to patient's health data. Doctors can collect and retrieve patients' clinical data in just one click. This allows them to make more comprehensive, informed, and timely medical decisions. Patients also can access, organize, and store their own medical records in one place for better self-care. There are even mobile apps that enable earlier detection of chronic conditions such as glaucoma, irregular breathing patterns, heart disease, or even mental health issues. By collecting data and detecting changes in conditions before they become serious, mobile health apps help improve our overall well-being.
2. Reduce preventable medical errors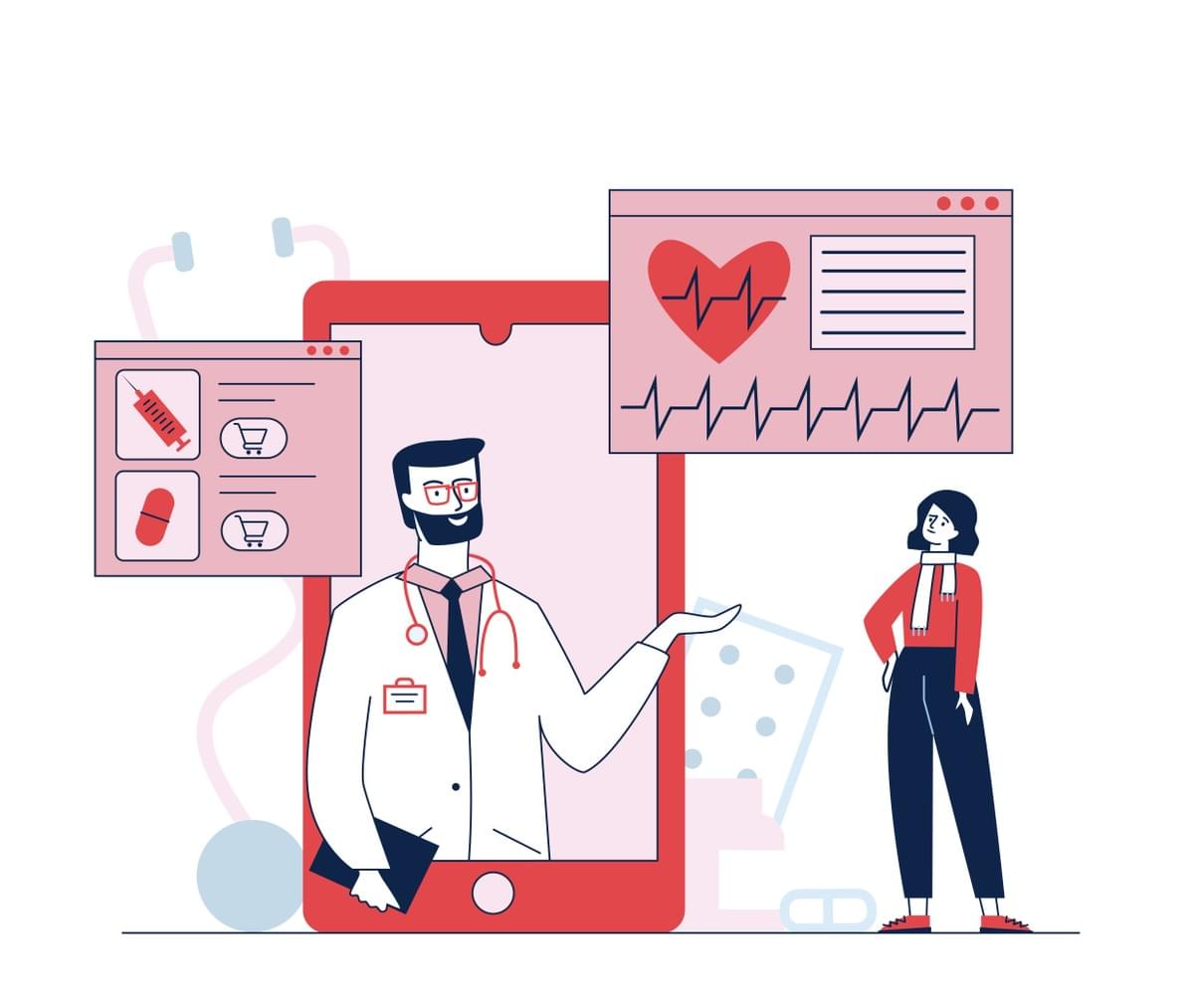 Healthcare professionals require access to many types of clinical resources to make accurate diagnostic decisions. With the help of mobile health apps, doctors and nurses can access medical and drug databases and laboratory results within a minute. They also can use mobile devices and apps for drug reference guides, medical calculators, clinical guidelines, and other decision support aids. These supports can make a real difference in disease diagnosis and treatment decisions. Informed medical decisions lower the error rate and improve practice efficiency and knowledge. On the patient's side, they can receive an early warning for the detection of complications and plan their treatment accordingly.
3. Reduce costs for both patients and hospitals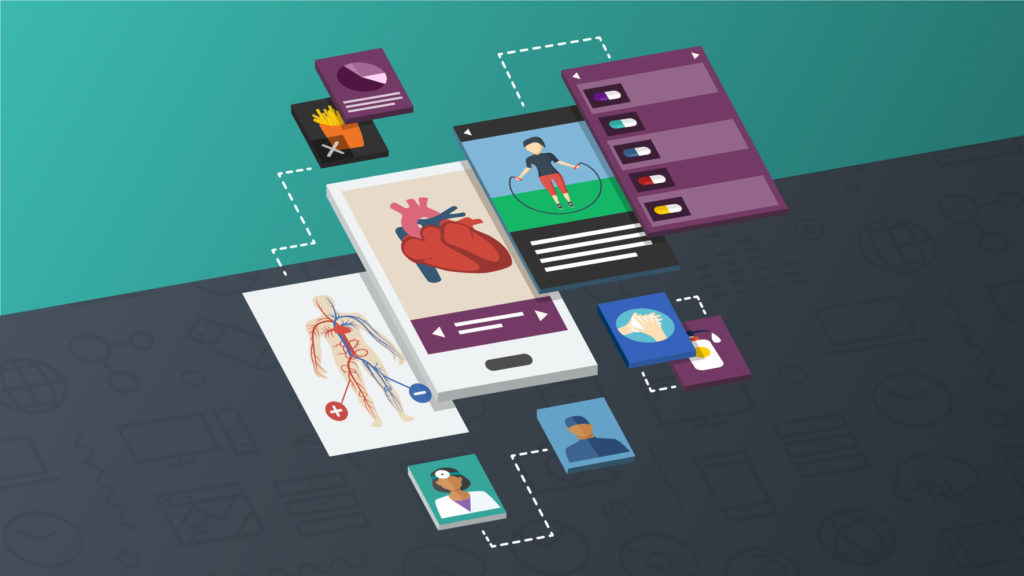 Virtual care services, for example, telemedicine, and telehealth offer a boost in cost-effectiveness for not only the healthcare service providers but also for service users. According to a report entitled The Digital Revolution Comes to US Healthcare by Goldman Sachs, digital services can generate approximately $300 billion in healthcare savings. Generally, mobile health apps decrease unnecessary procedures and reduce the cost of care by lowering the risk of getting preventable chronic illnesses and hospital readmission rates.
Recommended reading: 20 Best Mobile App Development Companies In Vietnam
4. Enhance patient-doctor communications
Communication has always been a complex problem in healthcare. Healthcare professionals need to build a clear, accurate, and timely interaction with their patients. This is so as to deliver quality patient care and reduce medical malpractice. However, traditional in-person communication processes have shown their inefficiencies, which usually lead to miscommunication and poor patient care outcomes.
With its mobile technology advancements, mobile health apps can close this communication gap by offering variable tools to keep the channels of communication between patients and doctors open 24/7. In other words, patient-doctor communication apps can provide a more efficient medical workflow by keeping doctors connected with patients remotely and effortlessly.
For example, via secure text messaging, or video calls, patients can schedule appointments with doctors, communicate with caregivers. What's more, they can even order prescriptions from pharmacies and have them delivered right to their homes. Patients now can take a more active and knowledgeable role in their health management. The higher the level of patient engagement in their own health, the better patient experiences, and health outcomes.
Efficient communication not only benefits health consumers but also providers. Doctors can provide medical instructions through virtual consultations from anywhere in the world. More specifically, mobile health apps allow doctors to monitor patients after operating, facilitate faster discharge, and perform virtual follow-ups to increase postoperative recovery and improve patient satisfaction.
5. Encourage a healthy lifestyle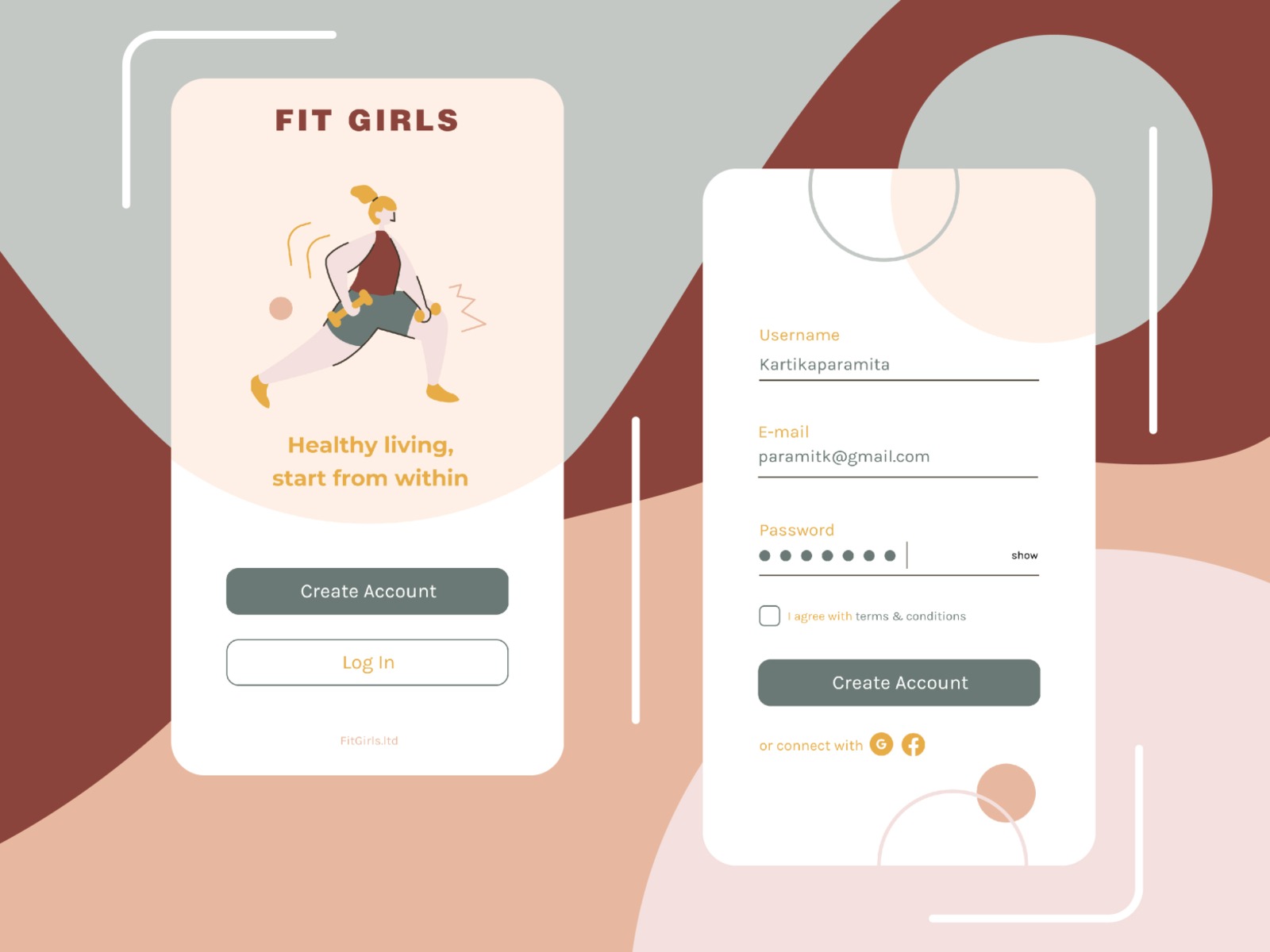 As more and more people are becoming conscious about maintaining a healthy lifestyle, healthy life apps are the most popular mHealth apps right now. With the popularity of advanced digital accessories such as smartwatches and fitness trackers, healthy life apps are mainly designed to enable people to stay in shape, follow strict diets, or improve their sleep cycle. They allow users to track their sleep, body mass, food intake, heart rate, blood pressure, calorie intake, and other personal data. Having such data will help individuals set safe and reasonable fitness goals. Additionally, with the help of these apps, they can increase the chances to attain the healthy lifestyle they want. Moreover, users can share these data with their personal trainers or friends to obtain more advice and support.
Designveloper Will Help You Develop Your Mobile Health Apps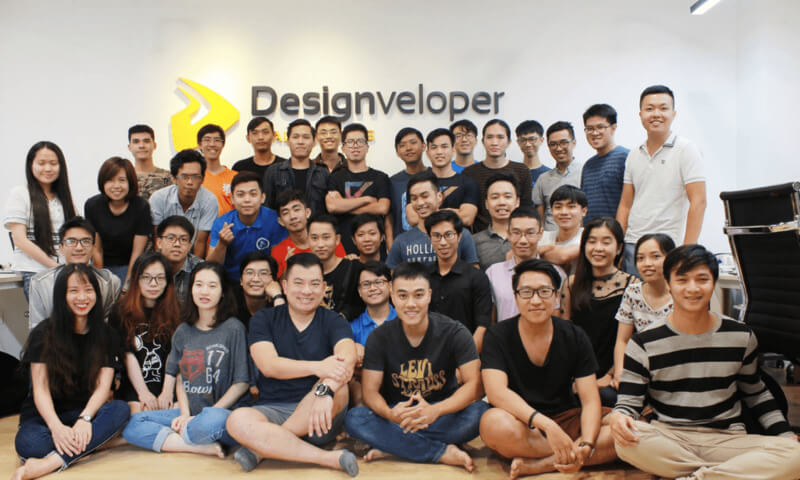 Healthcare is one of Designveloper's strong points. This is because their tech stacks allow them to do a lot of different technological things. The best web development company in Vietnam is not only dependable, but they also offer attractive pricing packages. This makes them a good choice if you need help making healthcare apps.

ODC is one of their most important healthcare projects. It is a platform for health care built with React, Angular, and other tools. Both doctors and patients can use it. Patients can sign up, schedule appointments with private doctors, order medicines, and get medical exams all online. Doctors can keep track of all their patient documents, prescriptions, appointments, and payments. It is still going on and ever-improving.
The 3 Benefits of Mobile Health Apps With Designveloper
Designveloper is a leading Vietnamese software development company that has extensive experience in developing mobile health apps. In recent years, mobile health apps have gained significant popularity due to their numerous benefits for both patients and healthcare providers. Let's take a closer look at some of the benefits of mobile health apps and how Designveloper can help you develop one for your healthcare business.
1. Improved Patient Engagement
Mobile health apps can improve patient engagement by providing personalized health information and enabling patients to track their health data. Patients can monitor their symptoms, track medication adherence, and receive notifications for appointments and important health updates. Designveloper can develop a mobile health app that is tailored to the specific needs of your patients and provides them with a seamless user experience.
2. Increased Efficiency for Healthcare Providers
Mobile health apps can also increase efficiency for healthcare providers by streamlining processes and reducing administrative tasks. For example, healthcare providers can use mobile health apps to schedule appointments, access patient information, and communicate with patients remotely. This can help healthcare providers to manage their workload more efficiently and improve the quality of patient care. Designveloper can develop a mobile health app that integrates with your existing healthcare systems and provides healthcare providers with a user-friendly interface.
3. Enhanced Data Collection and Analysis
Mobile health apps can also provide healthcare providers with valuable data insights that can inform treatment decisions and improve patient outcomes. By collecting data on patient symptoms, medication adherence, and treatment outcomes, healthcare providers can gain a better understanding of patient health and make data-driven decisions. Designveloper can develop a mobile health app that is designed to collect and analyze patient data, providing valuable insights that can improve patient care.
Contact Designveloper today to learn more about their mobile health app development services and how they can help you improve patient outcomes.
Conclusion
The rise of mobile health apps has been extraordinary. Investing in mobile health apps can boost your medical company's revenue and reputation. However, entering the medical mobile app market can be tricky. For instance, it requires sufficient experience in back-end development and security standards. We hope that this article can show you the detailed benefits of mobile health apps!
If you're a healthcare service provider and looking to develop a mobile health app, don't hesitate to contact us. We, at Designveloper, are a team of mobile application developers with broad experience in advanced technologies like the Internet of Medical Things. We can help to make your awesome mobile health app ideas come into real life.