In 1994, kiss.com was the first website to start a business around online dating. After that, more sequels came out, but they were all web-based. The era of dating apps didn't start until March 2019. This is when the first app called Grindr came out for the LGBTQ+ community. But there are so many of these apps now that new players think they won't get a place. So, we'll give you a full picture of the field to help you decide if now is a good time for a startup to make a dating app.
Is There Still Room for a New Dating App?
Most people think that online dating isn't a good place to meet people, but Valuates Reports says that the worldwide market for online dating services will grow to US$3.592 billion by 2025. With an average annual growth rate of 8.26% from 2019 to 2025.
Statista says that the United States is where most of the money for online dating and matchmaking comes from. This isn't a big surprise because three out of ten Americans use a dating app or site to find a partner. Of those, 12 percent go on to have long-term relationships. After that, according to estimations the group of people from age 55 to 64 have the fastest CAGR. On the other hand, most people who date online are between the ages of 18 and 24.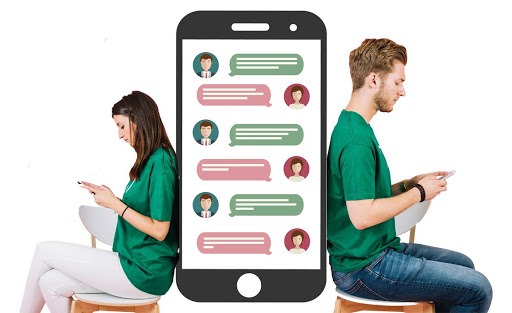 Some of the reasons for these numbers are the growing number of people who use the internet around the world. Additionally, the fact that they know online dating has a bad reputation also factors. Since the coronavirus pandemic started in early 2020, this social distance has become the norm. This has led more millennials and even boomers to look for love online. Even though some participants admit that they also use dating apps to have fun and get laid. This interesting evidence shows that developers can still do well in the online dating industry as long as they follow the path that fits their core business value.
Recommended reading: How Much Does it Cost to Build Apps like Uber, Tinder, and Instagram?
As you walk around the market, you can see which business models successful developers use. For example, The League is for qualified young professionals, while Tinder just matches people who meet each other's requirements. If you want to make money in this field, you should figure out who your target customers are and meet their dating needs. Then, they can either work as matchmakers in real life or make dating apps for vegetarians.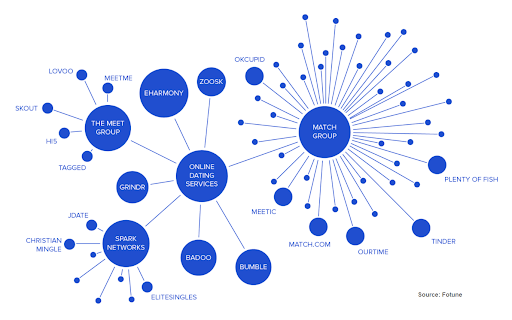 Recommended reading: How to Create a Dating App in 4 Steps?
Even if a new player has a lot of potential, the market has put up many barriers in the way of their success. In fact, most of the business is done by the Match Group, which has 25 percent of the market share. eHarmony comes in second with just under 12 percent. The first company runs 45 brands, one of which is Tinder. So it's no surprise that it puts newcomers and smaller players in a tough spot. Notably, Hinge's CEO Justin McLeod said that Tinder's success was so great that most newer apps couldn't even come close.
The main reason why so many new players fail is that they don't have enough venture capital (VC) investments to get enough users. McLeod himself said that only those with venture capital funding could stay in business and make money. Not to mention that many owners of dating apps and venture capitalists start out with different ideas about how to run the business. At first, development teams focus more on the user experience. Later, they focus on how to make money off of dating apps. This adds to the false idea that the market is not profitable among VCs.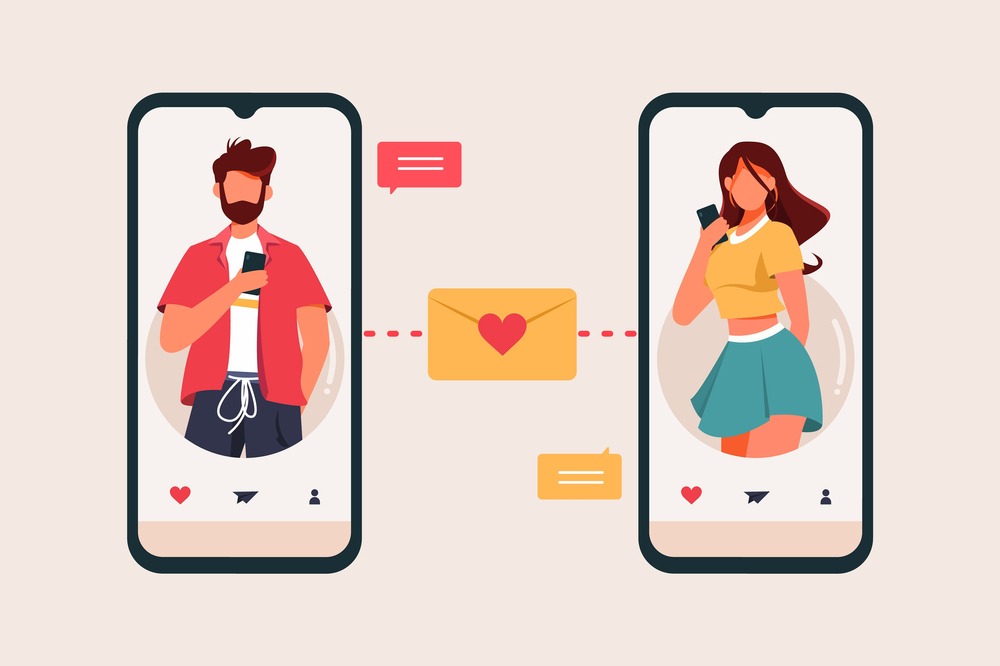 Another reason is that not many people can get to those apps. OkCupid's chief product officer, Jimena Almendares, said that dating apps were just like social media, but only for a smaller group of people. Setting up your business in a way that makes it stand out from the competition and impresses your target customers is always hard, which makes the market harder to take over. Many businesses fail to do this, and as a result, they are out of the game.
The Cost of Making a Dating App
There are now four main types of dating apps: traditional apps like OkCupid, apps that match people based on where they are (like Bumble), apps that match people based on an algorithm (like Zoosk), and niche apps (e.g. SweetRing).
Depending on your business's original goal and how you divide your customers, the potential app will have different features and prices. Most of the time, the following things affect how much it costs to make a dating app:
Software development team
Team members' experience and hourly rate
Complexity level and number of features
The back-end and front-end infrastructure
UX/UI design
Development methodology (e.g. native or hybrid)
Development platforms (e.g. iOS, Android, or website)
Servers and connected APIs
Recommended reading: How Much Does It Cost to Make an App for Your Business?
For a single-platform app, the average cost may be between US$50,000 and US$80,000. On the other hand, a multi-platform or hybrid dating app with advanced features can cost more than $100,000. Please keep in mind that these costs may not include cloud hosting, fees for Google Play or the App Store, etc.
You should also think about other costs that will come up after your product goes on sale for the first time. They are linked to marketing campaigns that want to reach more people, customer service, and even legal support. Also, dating apps like Tinder are always adding new features to meet the needs of their users. The goal is to keep them coming back and get more people to join. So, it's not surprising that some money needs to be set aside for updates and maintenance of apps and servers.
Why Hire Designveloper?
Designveloper puts customer satisfaction first and is famous for its professional work process, which starts with trying to figure out what the client's problems are and suggesting solutions before building apps. Designveloper's development team uses cutting-edge technologies to make sure they don't fall behind on the latest tech trends. And scalable software products that help clients get more traffic and stand out in the market.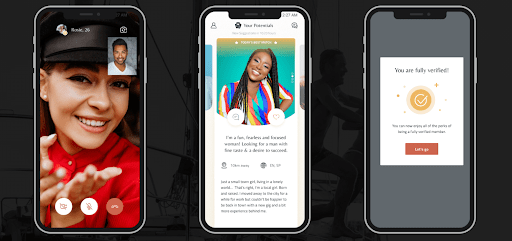 Another reason to consider utilizing Designveloper is that it will save you money. In a developed country such as Europe or North America, a freelancer usually charges around $60 per hour of work. However, a professional office worker may be paid up to $100, whereas a newcomer may be paid less than $25. The developer hourly rates at Designveloper, on the other hand, are intended to be fair. They also vary depending on the scale of the project and other variables.
The talented development team collaborated to create Gently, a dating app for iOS and Android that promotes sugar relationships based on clear communication and mutual respect. All of this makes Designveloper a reliable business partner.
Having to deal with the fact that online dating is becoming more popular. The online dating industry is looking better than ever. However, the market is so competitive that only a small number of new companies can create a successful dating app. Let alone the cost of developing and maintaining the app. So there are a lot of things to consider before starting a business. In addition to venture capital investments and business plans designed to attract specific niches. It is equally crucial to select a reliable and knowledgeable partner who can assist you in properly digitizing your proposal.