In the last several years, we have witnessed a substantial growth of the ridehailing market in Vietnam, with Grab spearheading as the peerless, distinguished service in the market. But to be as successful as Grab is no small task. In fact, the firm had to leapfrog numerous other domestic startups and ASEAN companies that have entered the country during the period.
How has Grab been able to do that? There are many contributing factors to this phenomenon. As with many inspirational success stories, things are much more complicated than they seem. First, we must see what moves the Singaporean company has made to secure the strong foothold they have in the market since their debut in Vietnam back in 2014.
On the rise to become the invincible giant in the battleground
Grab's arrival in Vietnam marked the first of many appearances of what are termed as ride-hailing services. When it first appeared, it introduced GrabTaxi to help connect passengers with individual car drivers for transportation by contract. In October of the same year, Grab added GrabBike, which was pretty much the same as GrabTaxi but for motorbikes.
GrabBike proved to be a success in no time. It was easy to see why; as traditional motorcycle taxi services have been around forever, informally called xe ôm in Vietnam. The company spread like wildfire throughout the country in 2015, and with it came many other app-based motorbike services. One tough competitor was Uber. Uber entered Vietnam in July 2014 and quickly became commonly mentioned along with Grab in all of the first discussions about ride-hailing.
After a 4-year long fierce competition, Grab prevailed. In 2018, surrendering to Grab's pressure, the technology giant sold all of its Southeast Asian subsidiaries to Grab. After Uber's withdrawal, Grab became a monopoly power and quickly acted accordingly. It ramped up its operations and spending, not only in the ridehailing market in Vietnam but also in others as well.
And today's Grab
These days, Grab is operational in most parts of the country and has proudly announced that more than 25% of the nearly 100-million population of Vietnam are using the services of the company, along with 190.000 individual driver contractors. Grab is consistently present in different sectors ranging from transportation to food delivery and even banking.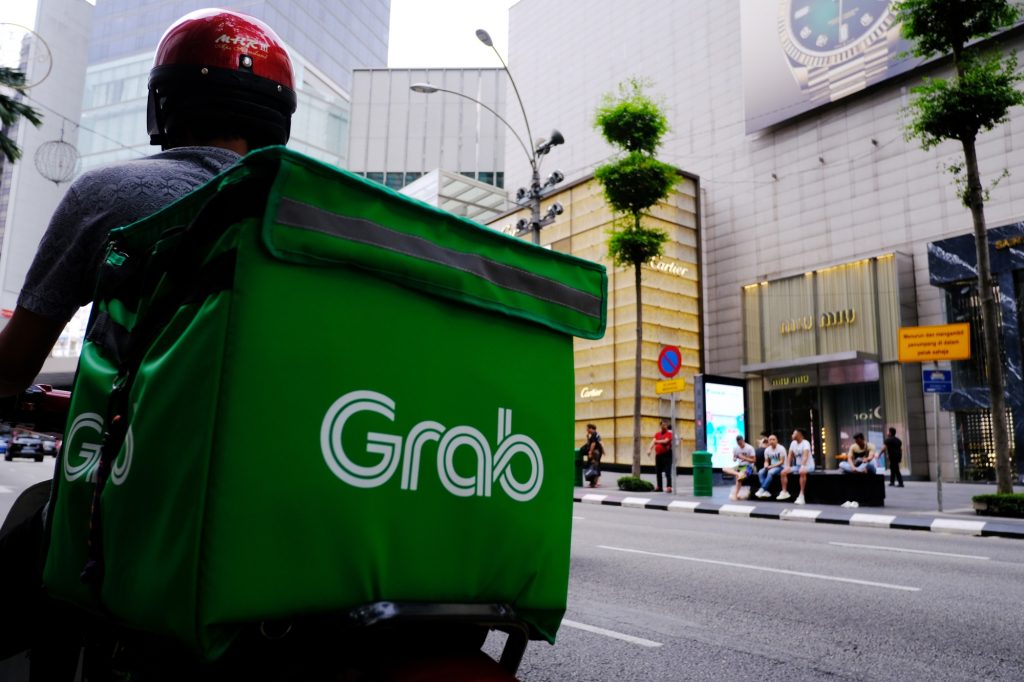 This incredible success owed partially to Grab's business model that promoted spending and subsequently over expenditure until there are positive results. More specifically, Grab Vietnam suffered huge losses every year from 2014 up to even now, after Uber's exit. It's been able to do this yet still standing strong and unyieldingly as the number one firm in the ridehailing market in Vietnam partly due to persistent and relentless support from GrabTaxi Holdings Pte Ltd. and Grab Inc.
But this is not so simple. Uber spent a lot too, yet it had to bow out. To see further why this did not happen in Grab's situation, we must understand where Grab came from, and its relationship with the average Vietnamese customers.
How Grab captures its customers
Grab entered the country when "ride-hailing" was still a strange concept to most Vietnamese people, except informally. It was a lucrative market fresh off from the smartphone boom, which prompted Grab to quickly capitalize on it. App-based services were still quite new, and Vietnam quickly became the newest representation of how effectively social media and the Internet have taken over everyday lives by storm, with the speed with which Grab captivated their users.
The aforementioned generous spending also means Grab is more able to churn out attractive discounts for their rides and services. Drivers are paid sufficiently, and passengers are also happy due to the convenience that Grab provides them, as well as the appealing prices. This means people are more encouraged to use the app even if they've never been quite tech-savvy. Cheaper is better in this case, and it is indeed better.
Particularly, Grab really knows its target audience. Vietnamese are familiar with the traditional xe ôm, but its unregulated pricing left a lot to be desired. There were also prominent imbalances with the traditional model whose concentration lies in the differences in the skills of the drivers and how well they know their ways around the blocks. Grab stepped in and solved all this, by establishing uniform regulations for prices and how to conduct each ride.
The disruption Grab brought about
Passengers are no longer reliant on the drivers as much as used to. They are compensated handsomely for any errors and annoyances suffered when using the traditional services. Grab makes sure to improve trust and safety to the utmost; it plans to introduce a system that requires drivers to take continuous selfies and "liveliness checks" which are matched against registration records. This will be done so as to dissuade drivers who are unregistered from using driver accounts.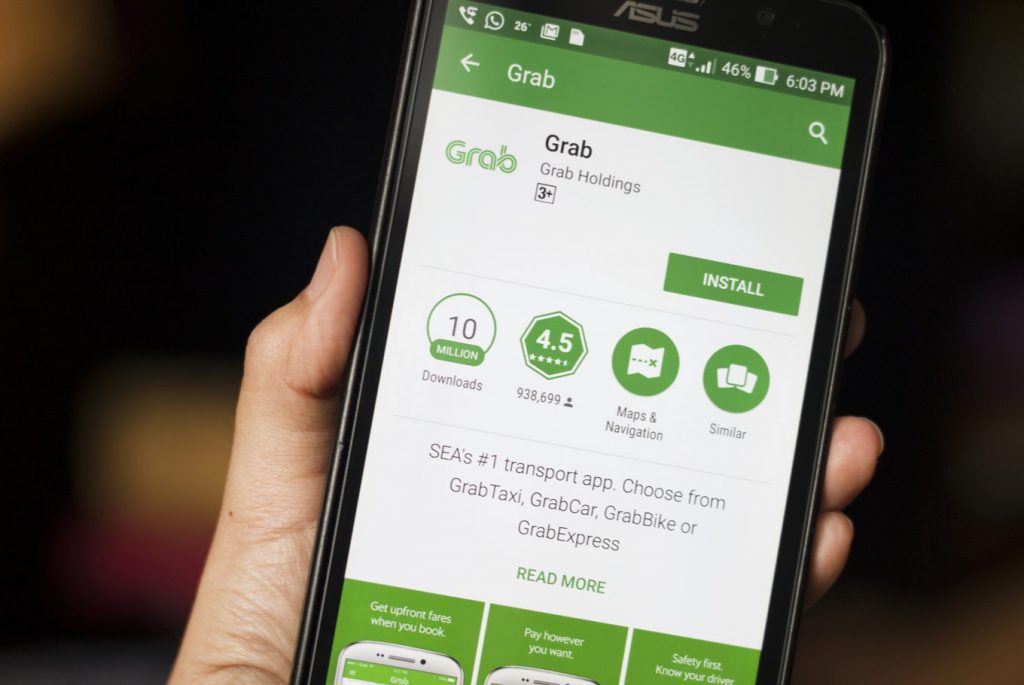 In addition, Grab has also built substantial AI capabilities for its messaging system to promote better and faster communication between passengers and drivers. Abusive and sexual language is a no-go for Grab. There's also trip monitoring technology to make sure that the route is taken as planned out prior, as well as a procedure that sends a notification to the passenger's app if there are unplanned stops during the trip.
See also: What Does It Take To Design A Ride-hailing Application?
Grab also knew its times and environments. In Southeast Asia and Vietnam in particular, the majority of the population uses cash as payment, something which Grab allowed its users to do since the start. This is in contrast to Uber, which when first entered Vietnam, required users to pay via ATM or bank accounts, consequently deterring more from using their services.
Grab also has healthy partnerships with relatable brands and influencers, KOLs such as actress Hồng Ánh, singer Hoàng Thùy Linh, blogger Nicky Khánh Ngọc and many more. Relatable, reliable, and efficient, Grab wins the heart of millions of Vietnamese with terrific swiftness.
Is there still room for new players in the ridehailing market in Vietnam?
All of Grab's successes do not mean the fight for dominance of the ridehailing market in Vietnam is over. For Grab, Rivals are aplenty. It's facing relatively less eminent but abundant contests from GoJek, which first entered Vietnam under the name of GoViet. There are also FastGo, Be, and Vato (invested by Vietnam's famous transportation firm Phương Trang Tourism Service and Transport), which are local startups that have been growing promisingly.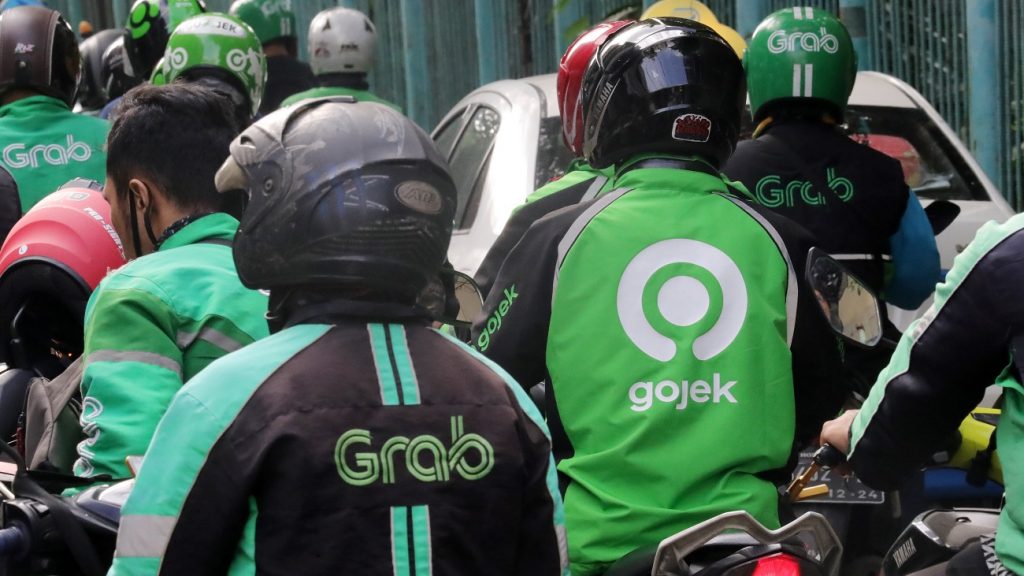 Grab is still the majorly dominant player, but as what has been seen with Uber, giants can fall. They must continuously and constantly renew themselves and adapt to the changing times, lest they want to give up its 70 percent market share. 
The most dangerous threats to Grab's supremacy might come from within. We've seen how successful GoViet has been, which is now GoJek. It had a relatable name and a uniform with the color of the flag that seized all media attention. GoJek is now operational in most provinces of Vietnam. And what this might imply is that the key to being successful in the market might just be approachability.
This is not to say that you can ride on that alone. You need lots of spending, a lot of it, to usurp Grab's throne. And you need to stay ahead of the trends in terms of technology and customer behaviors. It will be interesting to see how things are going to change in the next few years, especially during and after the COVID-19 pandemic.