How is your 2021? What are you planning for 2022? Some want to look for a new job, some are about to build their own business. In case you are the latter one, let's look at our 7 awesome web app ideas for beginners! If not, this article will help you know more about several hot business services at the moment: what they are and how they are doing.
What Is a Web Application?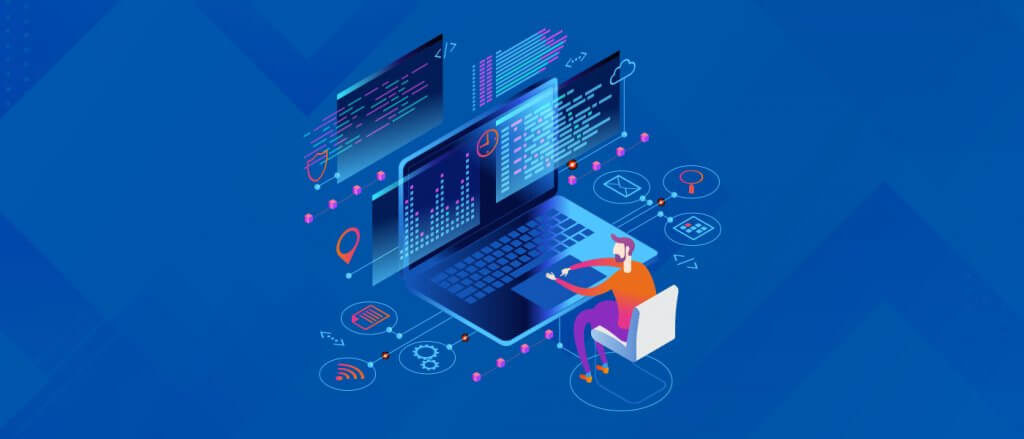 A web application or web app is a client-server computer program that runs using web technologies, web browsers, and Drupal technologies. It is stored on a remote server and delivered over the internet through a web browser. It allows users to perform tasks over the internet.
To build the right web app ideas or brilliant app ideas, in the beginning, you need to research and gather some ideas and then shortlist the one you think would be the best for you.
Top Awesome Web App Ideas for Beginners
1. Food delivery
Though the food delivery market is too familiar to us, it's still growing at a fast pace around the world. According to Statista, it was worth $82,714 million in 2018 and is expected to exponentially grow in the future. Now, let's play a guessing game to learn how this service makes this huge.
Food gets more delicious?

The prices are lower than before?

Do people become lazier?

Or because of my Uber Eats?
You're right! As a result of these days' technologies such as smartphones, app development techniques, web development ideas, rapid internet penetration, etc., the food delivery segment becomes so common.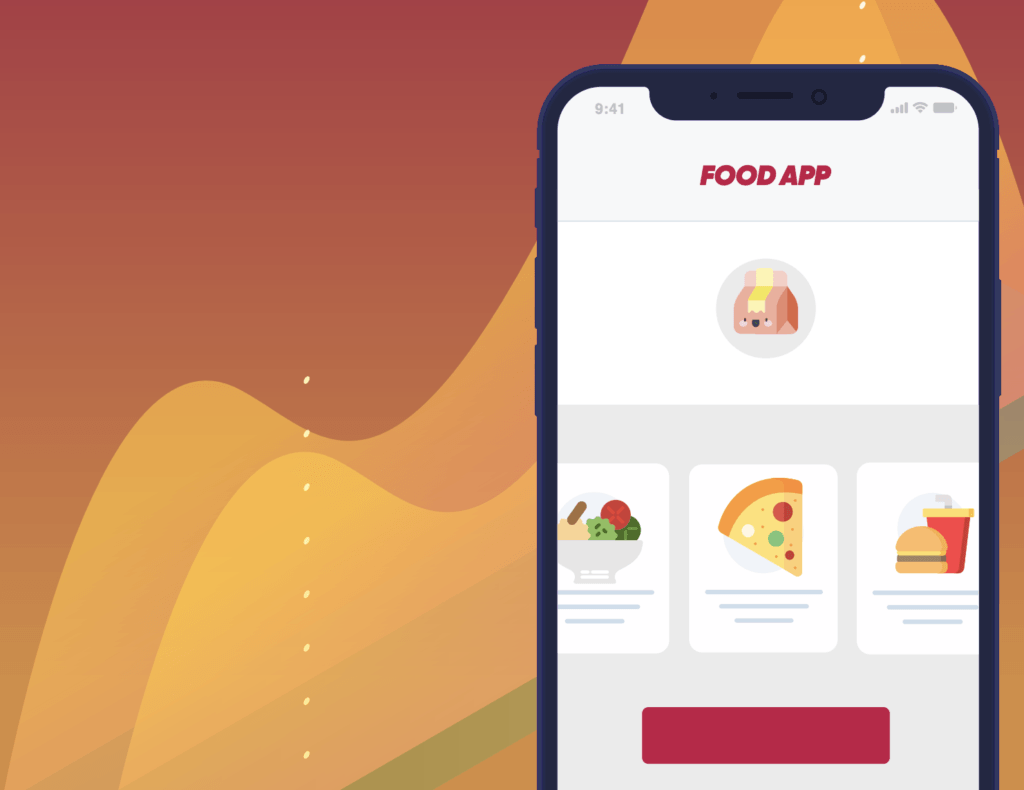 But perhaps you are wondering whether investing money in this one is a smart move since the market seems so crowded right now. To our surprise, there is still a spacious room for everyone. In fact, McKinsey reported that "the traditional food delivery model holds 90% market share, and 3/4th placed over telephones". Therefore, if you prepare and plan everything carefully, chances are that you can win a certain proportion of the demanding market that is likely to be worth $365 million by 2030.
Keep in mind that some advantages that make people use this app are convenience, fast delivery, supporting cashless payment, etc. Don't forget to think of a new or enhanced way to attract users.
Some of the top food delivery apps at the moment are Uber Eats, Grubhub, Justeat, and Deliveroo.
Recommended reading: How to Create a Ride-Sharing App Such as Grab App?
2. Restaurant reservation
Besides the food ordering service, table reservation is another story that every restaurant or business owner should take care of.
Just like the food delivery app, restaurant reservation platforms help processes speed up, and provide a better experience to customers at the restaurant without the headache of reserving tables. In addition, some brilliant apps also offer some related features such as food ordering beforehand, food reviews and recommendations by other customers, checking the waitlist, etc.

Regarding the restaurant, they will have the information to prepare the meal ahead of time, so that the serving is faster and tables return quickly. As a result, not only does the revenue increase but customer loyalty may also raise.
That's why restaurant reservation apps are necessary and demanded at the moment. Therefore you can develop one right now and if done right, the revenue will be considerable.
Recommended reading: 44 Mobile App Ideas to Earn Big Money [Updated for 2022]
3. Travelling
Travelling has long been the biggest industry. It creates millions of jobs around the world and accounts for 10,4% of global GDP. These facts and figures definitely prove that the demand for travel services is always here and there.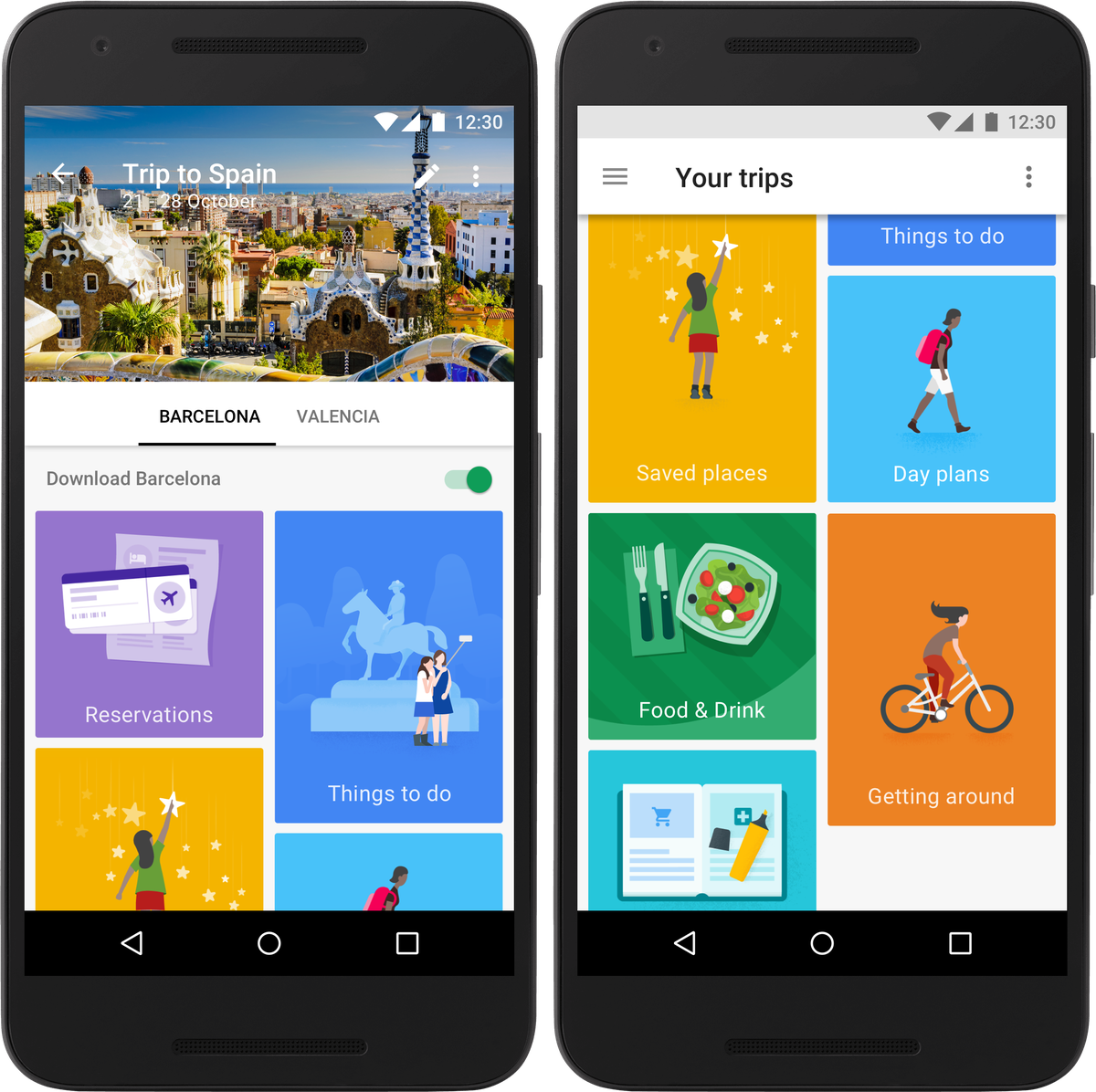 How about online travel service platforms? Well, in short, they are accelerating. The most famous travel review site had approximately 210 million visitors in August 2019. But wait, that's not the biggest name in the industry. In that same month, there were 636 million visitors who accessed Booking.com.
Recommended reading: How to Make a Tourism Website? An Ultimate Guide for You
There are high hopes that your product will be popular and profitable like these if the business model is planned right.
It is worth noticing that more than 50% of American, British and Canadian travelers said that their travel plans are affected by content, promotions, and deals on social media and websites. Furthermore, they also want their travel experience to be personalized. And although people prefer using their phones to browsing websites, it is reported that most travelers (76%) have the habit to use desktops to research accommodation.
Some travel web app ideas you should dig into are our service reservations, tour/flight booking, vehicle renting, etc.
4. Transportation
It's no doubt that technology has affected the way human beings live one way or another. And transportation apps (or transit apps) embrace the same mission too. According to WallStreetZen's statistics, 10,000 cities across 69 countries offer Uber services as of 2021.
Although it's not the first one that invented this business model, the expansion of Uber makes our life become easier than ever when it comes to traveling if you don't own a vehicle or want to go around in peace. And of course, this brings a huge revenue to the ridesharing startup.
According to Statista, Uber has 95 million monthly users worldwide in 2018. As of June 2019, the approximate revenue of Uber was $3.166 billion.
However, the demand for this service is still on the rise. The number of ridesharing users grows steadily through the year and so does the revenue (let's look at 2 figures from Daffodil below). That's why now is the right time to develop one on your own and make some good money.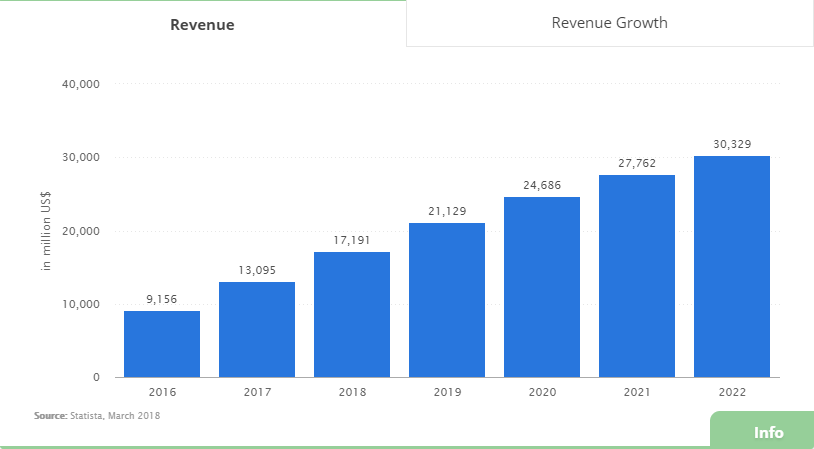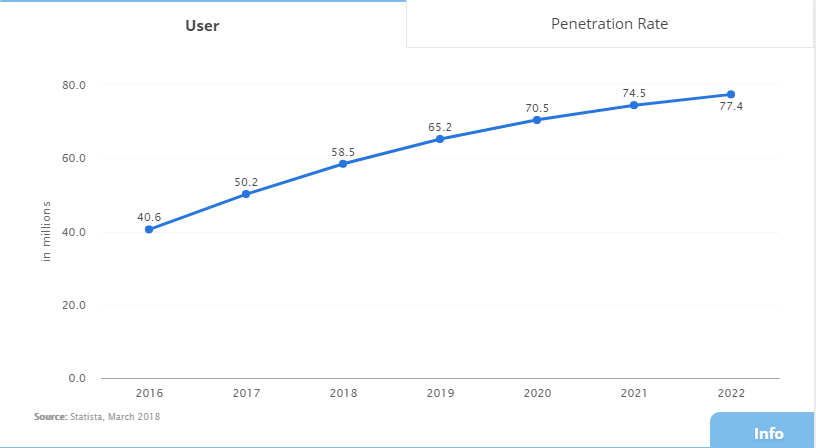 Nevertheless, the transportation app category is not limited to only the online ridesharing market. Together with the famous and common service of ride-hailing, In the meantime, we also have transportation apps to:
Indicate bus stops, train stations, ferry terminals, etc.

Show bus/train/ferry schedules.
Recommended reading: 4 Simple App Ideas For Beginners
5. Dating
Dating has become popular in recent times with people engaging with each other through various social networking platforms. Emerging technologies and applications have given an effective boost to this trend.
Most of the population needs love and affection to survive in this harsh world and that's why bunches of dating apps have been released recently.
As a matter of fact, the growth of this type of app has been flattened over the last 2 years. However, the expected 5.3% can be translated to 25 million users and that's not a small number. Still, it's a competitive market.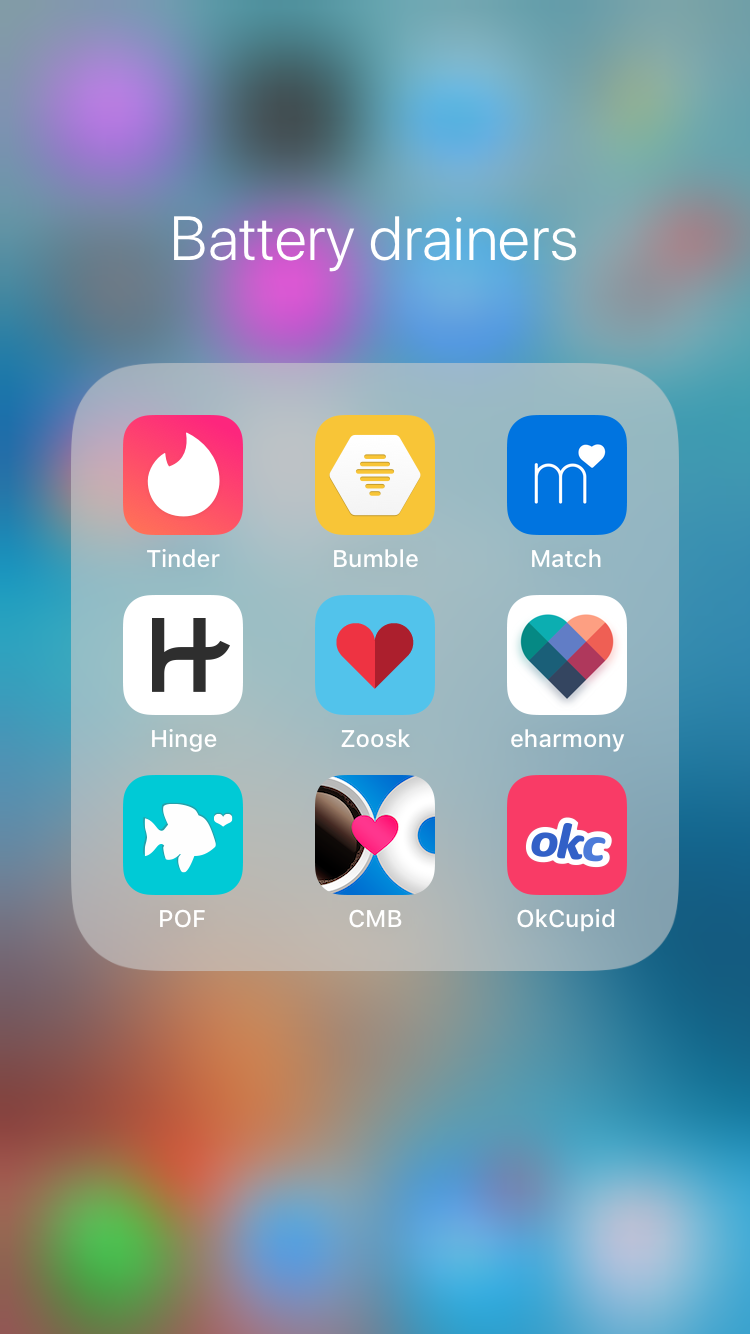 Do you know that the giant tech company – Facebook – launched the dating feature back in May 2019? But it seems like people have already forgotten it and are still loyal to big names like Tinder, Bumble, Happn, etc.
But don't lose your hope yet. Just like the above web app ideas, the sweet cherry cake is still there and waiting for you to take a bite. Let's take a look at our article about developing a dating app to find out more.
Recommended reading: Should We Make a Dating App in Today's saturated market?
6. E-wallet
If you have no idea about this, an e-wallet is an app that is linked to your bank account(s) and you can use it to make payments where the platform is supported. In addition, you can receive cashback (up to 15% of a transaction) or other types of promotion (rewards, coupons, discounts. Furthermore, people can easily track and review their transactions in real-time.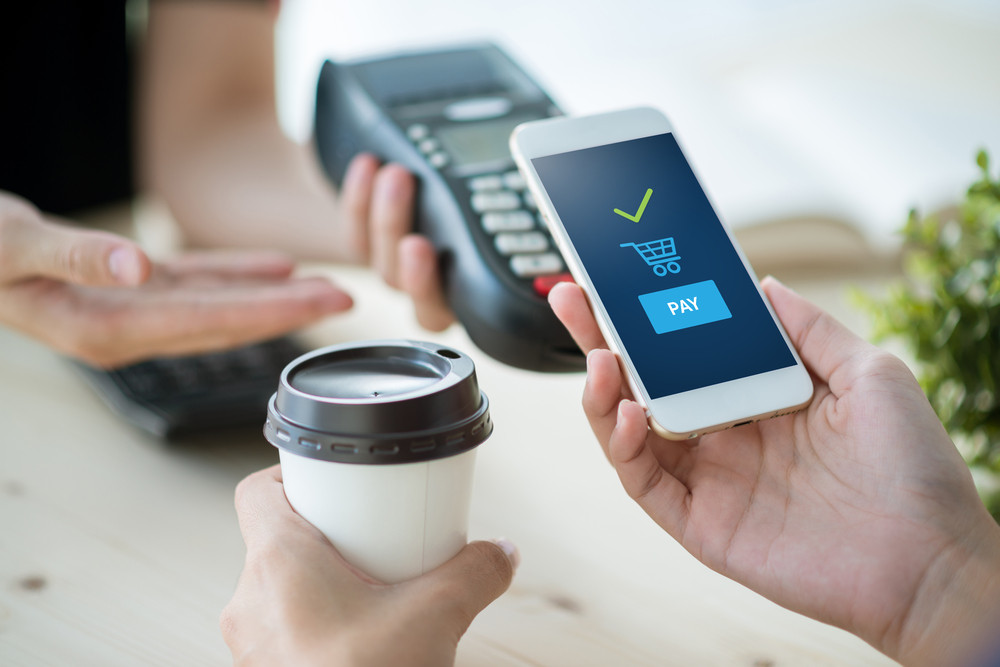 Thanks to these benefits, the market is expected to grow 33% every year from 2019 to 2026 even though this payment method was invented just 5 years ago. Because of many promotion campaigns, the number of e-wallet users was 39% and 5% of them pay for things with this type of application once or more a week.
However, app makers don't really pay enough attention to desktop users. And this is the feature that you could use to make your own upside. Because some complicated processes (e.g. bill payment, money transfers, etc.) could be completed on the web easier and faster. You don't want to type those 12-digit bank account numbers every time, right?
Recommended reading: Are Mobile Wallets Secure and Should I Use It?
7. Healthcare
As the living standard is getting higher, it is said that people started to care about their health more than ever. As a result, this has brought a great effect on the use of healthcare apps lately. A study from HealthWorks showed that 52% of users collect health-related information on their devices. On the other hand, 15% of 18 to 29-year-old Americans have healthcare apps on their phones, the percentage is 8% when it comes to 30 to 49-year-old Americans.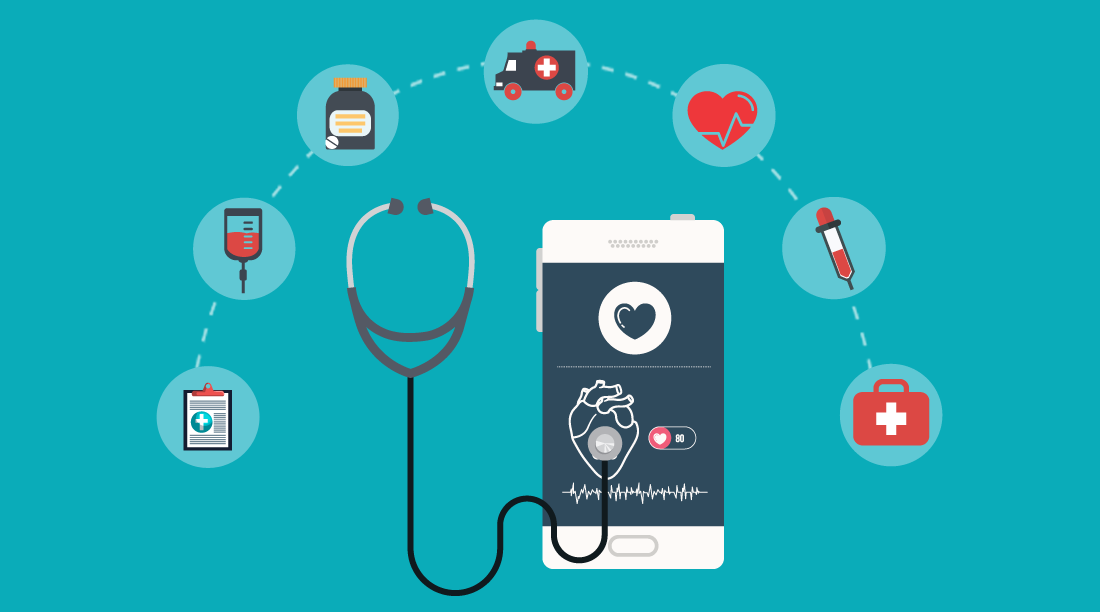 So, maybe these facts and figures have revealed the potential of this category for you. But it doesn't just end here. Reuter reported that the mHealth app niche will grow by 35% annually.
There are several types of healthcare apps you should pay attention to medical tracking, disease management, fitness, etc.
We have shared the top 7 web app ideas, which are unquestionably going to be useful. Let's dive in with the next 5 web app ideas below.
8. AI-Browser Cookies
Building an awesome web app that adds to your browser and tracks everything intelligently can be a great app idea for your startup. Artificial Intelligence has started to live everywhere with its growing popularity and usage.
Recommended reading: 8 Financial App Ideas That Make Your Business Success
9. Docket Management System
Law firms need to manage a lot of documents. Document storage is not possible on Google Drive, Dropbox any other platform as they are confidential and require high-end security. So, law firms prefer to store it on their own server space.
10. YouTube Radio
YouTube has been a big sensation among a wide range of users. You can take advantage of this trend effectively by building an app that picks the best content on YouTube and plays them to the audience. Moreover, it is one of the most popular search-based video platforms that almost everyone follows.
11. A Social Platform for Hobbyists
Today, people lead a busy lifestyle with hectic work schedules. In this situation, they hardly find enough time for their hobbies. However, in the tech era, you can help people fulfill their desires by building a social platform app. A Software Development app that will connect people with others who enjoy the same thing is essential.
Bonus: List 10 Best Web App Ideas to Make Money
The CEO dashboard
CRM for startups / small businesses
Retreat management platform
Employee Orientation Software
Crime Alert
Job Recruitment Website
Customized Printing Website
Music Learning Website
Online Teaching Website
Frequently Asked Questions
1. What is the web app development process?
The web application development process starts with discovery and is followed by strategic consultation, UI/UX design, app development, software testing, deployment and support, and maintenance.
2. How to select a web app technology stack?
To develop a web application for your startup, you need to select technologies to build the app front-end, back-end, database, and server.
3. What is a simple web application?
A web application runs on the server and is accessible through web browsers over the intranet or internet. It is not very compatible with the mobile platform. The software application runs on a remote server.
4. How do I start a startup for web app ideas?
Note down your web app ideas in a paper with the extreme clarity and understanding you have. Create a detailed prototype of the app and design a screen-by-screen wireframe or mockups of it.
A conclusion about web app ideas
Hey, now you have 12 great web app ideas for your own business. So, if you are looking for a software outsourcing company, Designveloper may be the one. We offer a wide range of services from web app development and mobile app development to business consulting. Tell us your ideas and we'll realize them!