Today, everyone has a website and online store, but not everyone has a web app. Web app development uses the same tools as a website and does most of the same things, but it also have some unique requirements. This article will go over some of the critical ways that the web app development process differs from the process of the traditional website and give you some tips for getting started.
Web App Development Starts With An Idea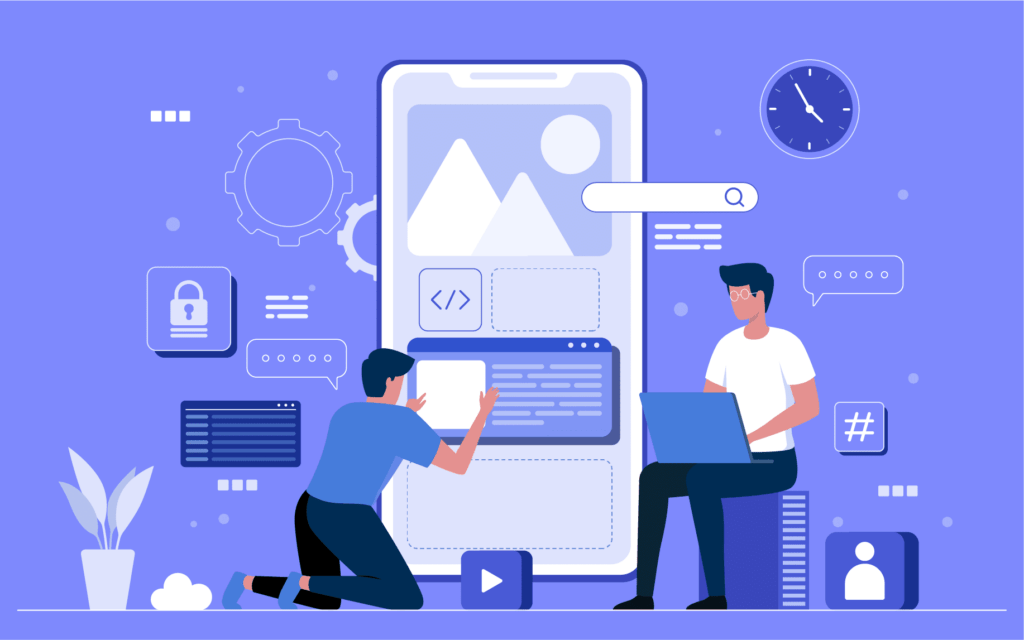 Web app development has become a popular way to build and deliver content at the touch of a button. But, if you're a newbie to web app development, you may not realize how complicated they can be to design. We will discuss the development process and look at the various components of building a web app, mainly how they interact.
First, you need to know that web apps are formed of HTML and CSS and often leverage JavaScript to present interactive elements. HTML & CSS are the languages used to structure a web page and create all the graphics and menus. JavaScript is the language that renders graphics and controls all the interactive elements of the page. The world of web app development starts with a web app idea. It could be a simple landing page, or integrating a mobile app with a website could be an argument. The best part about starting with an idea is turning that idea into an app by creating a few mockups to create a proof of concept (POC). If you already have a website in mind, you can then start building the app's features.
Recommended reading: Web Application Development Cost: A Brief Outlook
5 Things You Must Know Before Developing Your Web App
Building a web application can be an exhilarating experience. But it can also be stressful as you juggle deadlines and create a product that solves your customer's problems and can be profitable for your business. But there is no need to stress as you can be sure that you will learn a lot about your business through this process.
1. Understanding the Business Model
One of the most common problems that companies face when developing Web applications is the business model's dilemma. The application, a Web, desktop, or mobile application, needs to capture the users' attention and engage them with relevant content. Sometimes the product is subscription-based, whereas, at times, it can be accessed without a subscription. A business model is a way an organization can make money from a product or service.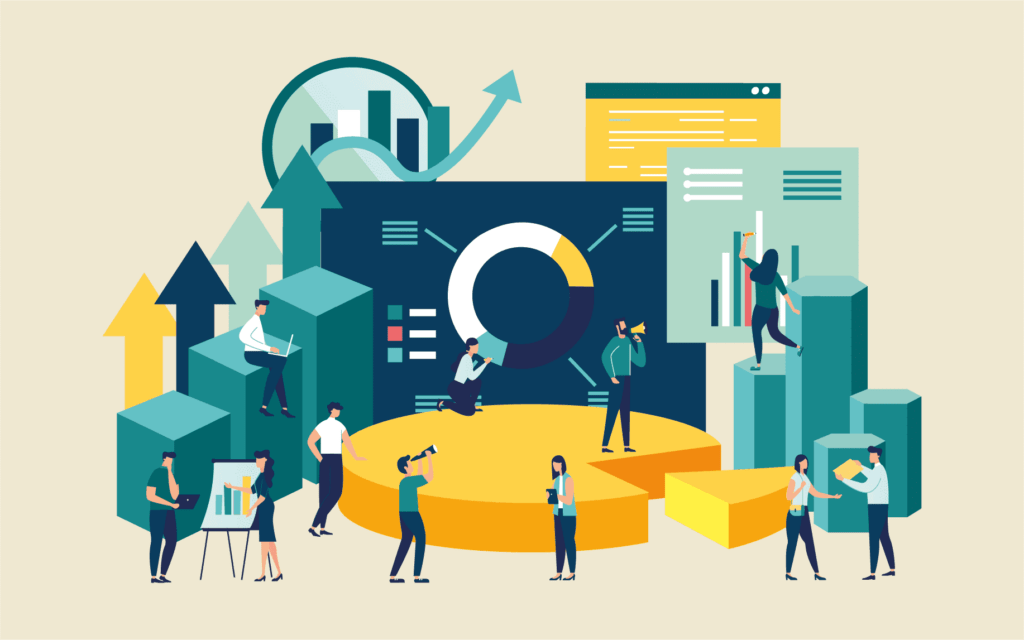 A web app has a few key features that make it stand out from websites:
Advanced Search
JSON
Websocket
Jabber
TLS Extensible DB (No SQL, No Document DB, No Tree-style DBs, No Redis, etc.)
Each of these features and others is an indication that a web app is not simply a website; instead, it's a separate thing that doesn't do the same thing as a website. You could say that a website has a lot of the features of a web app, but it doesn't offer the advanced search that you can have with a web app. Or a website is as RESTful as they come, but you can't have a web app development where it is just RESTful because REST is not an acceptable syntax in HTTP. As an example, in the RESTful web app world, you can't do things like access the current user or own a web app security token.
Recommended reading: Choosing Web App Development Services: 5 Essential Tips
2. Understanding the Requirements
We all know that the web is evolving, and it has become more complex than ever. The days of having one or two programmers working on a simple project have been replaced by a world with a myriad of specialist roles, each with its own complex and specific requirements. The result? Companies need to make sure they are hiring the right people for the job to have a solid understanding of what is required by the new project.
Web apps have unique requirements. Before you can make one, you need to understand the capabilities you need to include. HTML is very flexible and an "almost feature-complete" XML. HTML and XHTML applications are implemented in the tags.
You can include more CSS and JavaScript if needed. XMLHttpRequest (XHR) is the way you transfer data between your site and a client's browser. CSS 2.1, CSS3, and Sass are some new CSS standards that enhance your skills and help you create more advanced web apps. You need to consider mobile device requirements and performance. Internet Explorer, Safari, Firefox, and Opera are the leading browsers supported by most web apps. Many developers assume that they can create a web app using XHTML.
3. Understanding the Design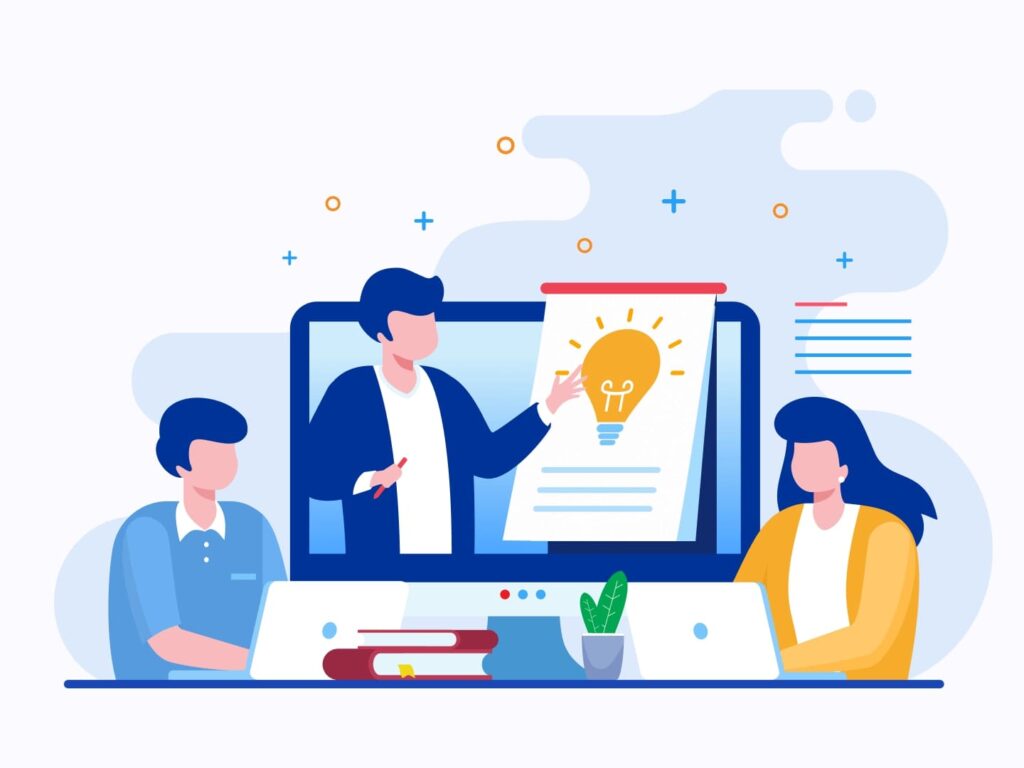 Recommended reading: Why Google advocates Progressive Web Apps?
The web app development process is the process of building websites and apps using JavaScript and HTML5. We will explain the importance of front-end frameworks and libraries and demonstrate how to use them in our projects.
Web apps, like websites, have a visual style that can be compared to a menu. These design similarities indicate that we're on the right path, but these design characteristics aren't essential for web apps. Web apps will typically be much more functional if they don't look like a website. Let's say we're writing a web app for managing fleet operations. A traditional website may look like a menu; this would look like the web app does. However, a web app might have a cleaner menu. In this case, we'd get a menu like the one below. (This example is a restaurant menu, which isn't a web app) Other than the UI, the layout for a web app will usually be different from a website. Let's take a look at a few various web application examples from sites like Wufoo and Evernote.
Recommended reading: Understanding Web Design
4. Understanding the Development
The web app development process is not an easy task. It takes a lot of skills and knowledge to build a good one. It is essential to know the difference between front-end and back-end development. And the role of a project manager in web app development.
Let's start with the most fundamental aspect of a web app, the technology itself. When you launch your web app, it is instantly accessible to the World Wide Web. However, the World Wide Web is a collective of millions of websites, all of them competing for your attention. When you launch a web app, you are instantly accessible to the World Wide Web. There are no hoops to jump through to get it. Your project is launched and ready to go without any further setup and customization. You can immediately begin interacting with your web app, but you cannot do all the things you can do on a website. For example, you can't post new blog entries or comment on others' posts.
Recommended reading: How to Select the Right Tech Stack for A Web Application Project?
5. What a Web App Deployment Is and How It Differs From a Website
First off, we need to know what a web app is and how it differs from a website. Let's start by thinking about the differences in deployment.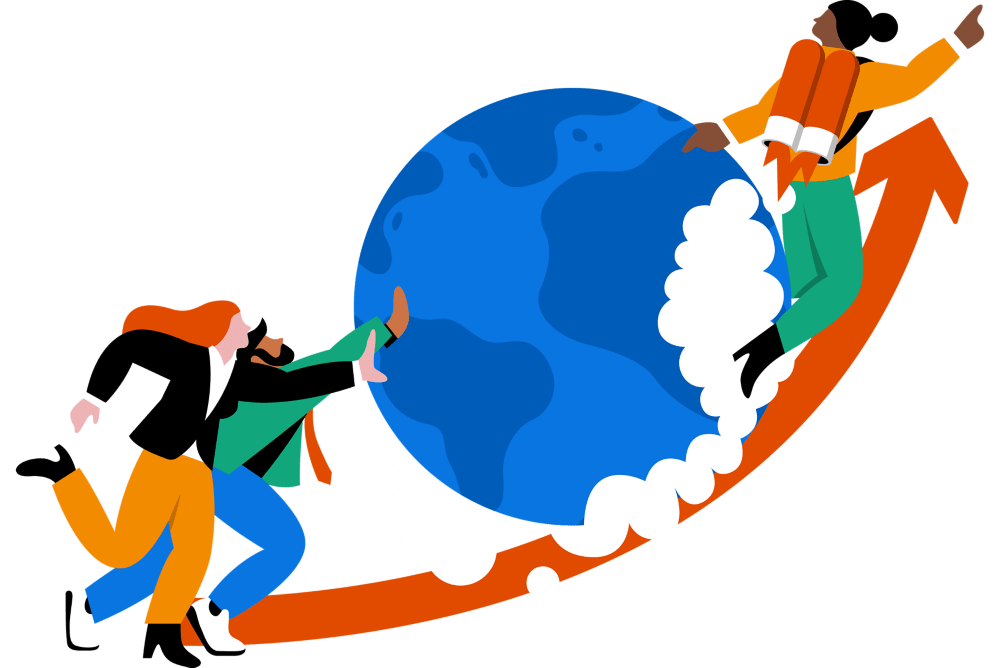 A web app is a different website that doesn't require an SSL certificate and runs as a particular domain (the website's root). A website includes all of its content and any plugins, widgets, or apps used to create it. It has a web server application so that you can access it from the browser. However, the server doesn't do any computing (client-side), so the website is in a different folder and accessed through another URL. As for a web app, this is where we differ. The difference between a web app vs a website comes into play when deploying it to the server.
HTML and CSS: The DOM, also known as the Document Object Model, is the "blueprint" for your web app. The difference between web and desktop apps is that web apps "plugin" HTML and CSS libraries and play nicely with them. Web apps are HTML documents like any other HTML document, except they don't use tabs or tables. To access a DOM-based browser, you must include a web application environment. HTML provides everything necessary for web apps, but there are some things that web apps can't do. For example, they can't change the DOM directly or load anything from a file-based website. DOM The browser must support the HTML specification. The standard is HTML5. It's not possible to modify any part of the DOM directly because of how browsers work.
5 Stages of Typical Web App Development Process
As a business person, obviously, the first thing you need is not a web app, but a plan that entails market research, financing, product development, business goals, marketing, and so forth. Regarding this, we have put forward some ideas for you in this article: How To Build A Mobile App For Your Business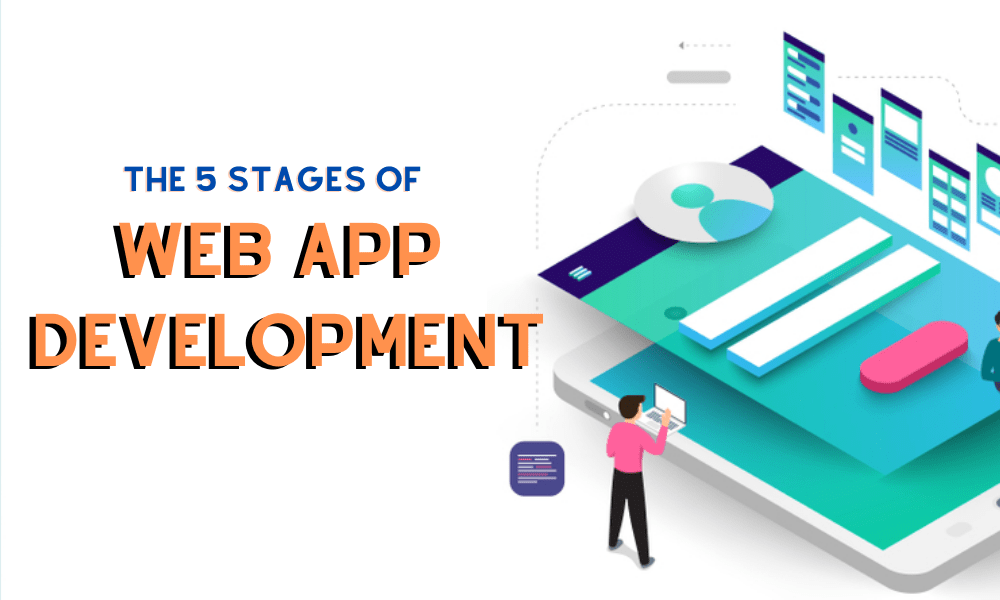 Now, provided that you already have a solid plan and start to implement it, it's time to move on to the process of web app development. Although there are variants in practice, the process typically involves the following stages: (1) Discovery, (2) Design and prototyping, (3) Development, (4) Testing and Deployment, and (5) Operation and Maintenance.
Stage 1: Discovery
A web app development project often starts with a kick-off meeting where people who are involved in the project (team members, stakeholders) introduce themselves and their roles. There will be some discussion sessions on the project management methodologies (like whether it should be Agile or Scrum or Waterfall) and the "firepowers", the web app development languages, web app development platform, web app development software, web app development framework, or libraries for development (like "let's use Slack as a to-do app, Jira for project management, Confluence for communication, Figma for prototyping, and something like that). This kick-off meeting is to make sure that everybody is on the same page.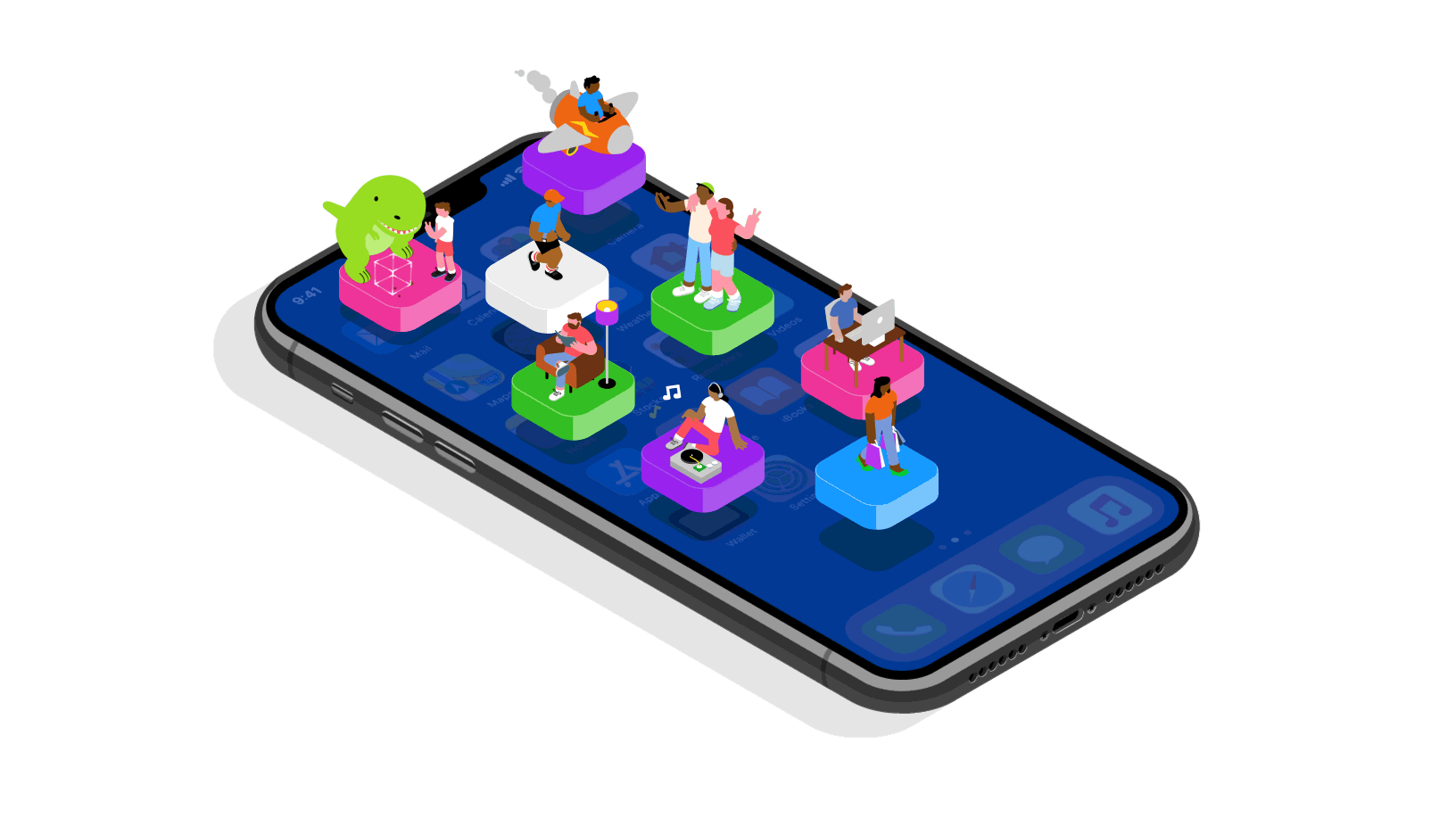 Then there will be a period of requirement elicitation where specialists will gather requirements from people who will manage and use the app and analyze them. They may also conduct further research in order to:
Estimate the scope, timeline, and cost
Uncover in-depth needs, wants, and risks
Define the project backlog and the prioritized list of tasks that the development team will work on in each stage of the project life cycle.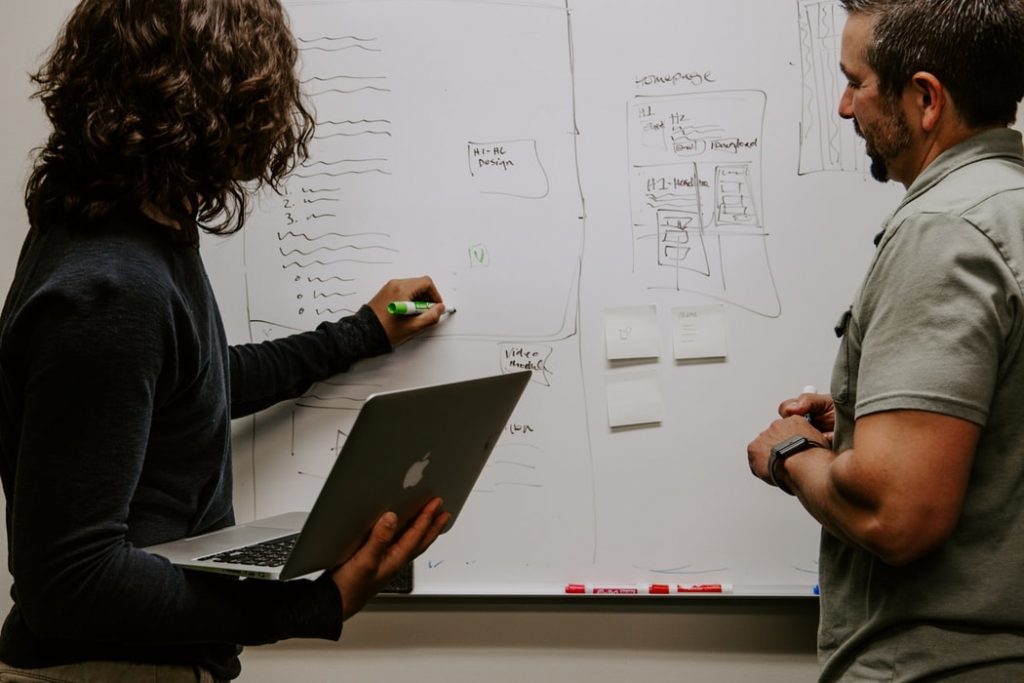 Everything will then be put into a document that includes all the technical specifications and the features of the apps. And once this document is agreed on, the team moves to the next stage.
Stage 2: Prototyping
This is when we develop a prototype for the web app, a working model of the app that helps the development team communicate their solution to the stakeholders and test the feasibility of the initial vision. It's not really a full-fledged interface, but rather a wireframe that illustrates the workflow of the web app.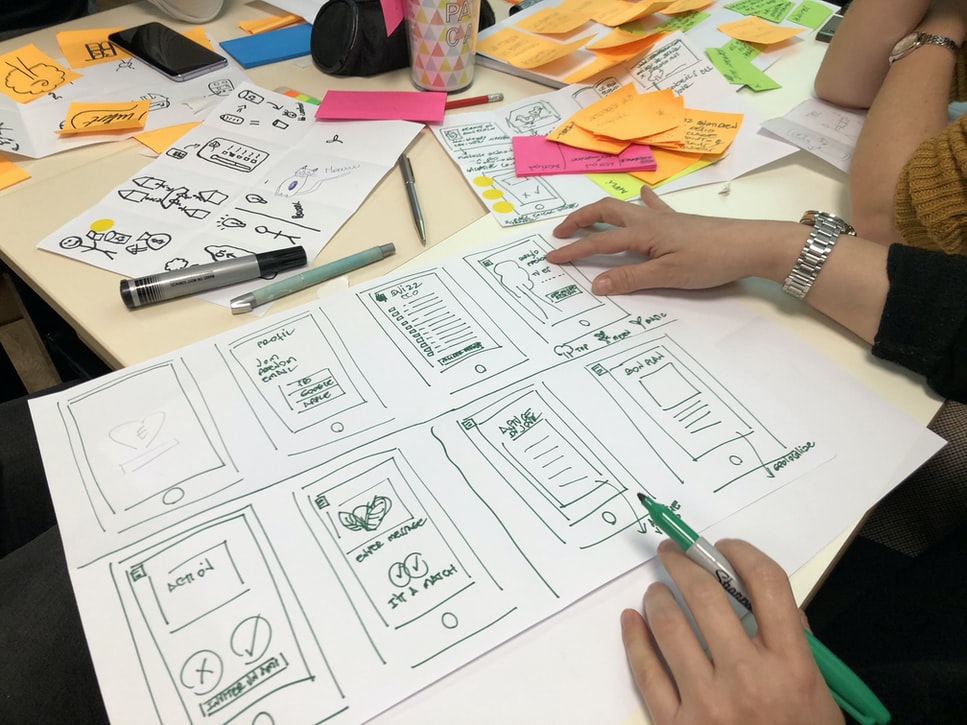 Talking about the mobile app's user interface, it's necessary to mention the tools for design. Check out the following posts:
Stage 3: Development
This is the stage that occupies the largest part of project time. In this stage, the development team will sit down and develop the database, front-end, and back-end of the app. A conventional development team includes a project manager, a project architect, web developers, UI/UX designers, and Quality Assurance/testing specialists.
It might be important to mention the common frameworks in web app development. Simply put, with frameworks, developers do not have to code from scratch, and thus the development phase will be easier and faster. To develop a web app, people can use Rails written in Ruby, Django written in Python (web development with Python), or Laravel written in PHP as back-end frameworks. React, Vue, and Svelte, albeit not really frameworks, could be referred to as front-end frameworks for the sake of simplicity.
If you are a developer who wants to shift to mobile app development using React Native, check this post: Top 10 Best React Native Courses For Beginners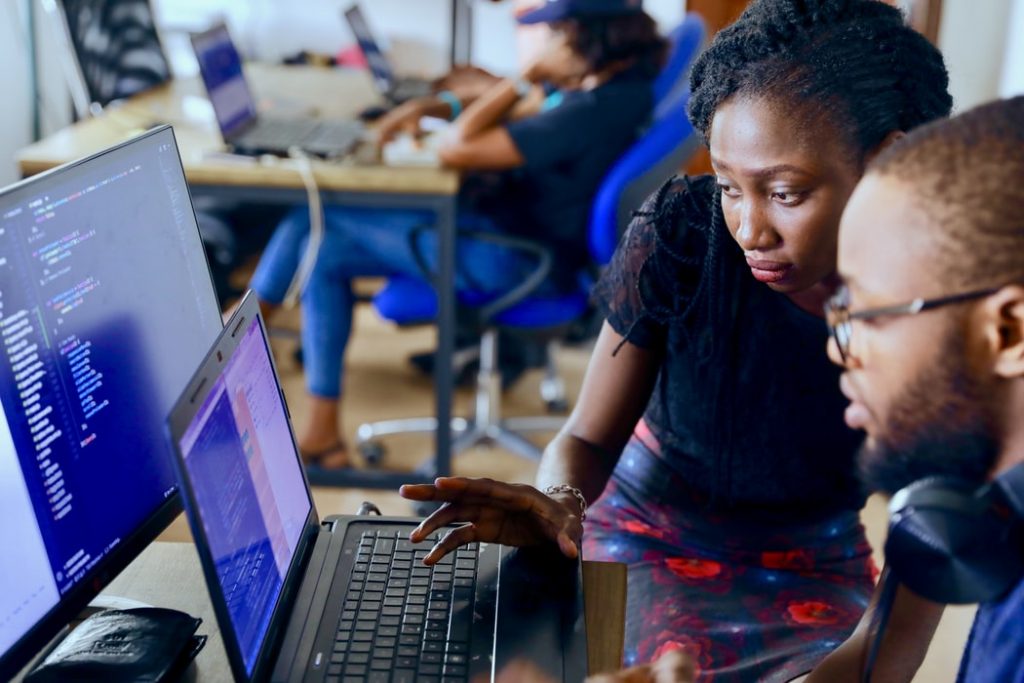 Apart from frameworks, there are also platforms that provide a super-fast and easier way to build web applications. You can read the following article to know more about web app development platforms: 13 Best Mobile Application Development Platforms
Stage 4: Testing & Deployment
Testing your web application is an ongoing process and usually happens during and after the building phase. You can automate testing or do it manually. During the testing phase, you should try to cover functionality, usability, compatibility, security, and performance testing.
Recommended reading: 3 Key Reasons Make App Development Projects Fail
It's finally time for hosting and deployment. Hosting involves running your web app on a server, so you need to buy a domain and choose a cloud hosting provider.
Stage 5: Operation and maintenance
Now even after the official launch, it is vital to get ready for the upcoming tasks: fix bugs, optimize the product performance, renew licenses, add new features according to the product roadmap, and introduce changes based on customer feedback.
Most of the time, you might need to hire a team that helps you operate the website and even enhance it if necessary. You also need to pay a monthly or annual fee for maintaining the site. If you work with a good web design and development company, these are all anticipated at the very beginning of the project.
Web App Development Process at Designveloper
Designveloper is a leading web app development company that offers comprehensive web app development services to clients across the globe. The company has an experienced team of developers who specialize in the latest web app development technologies and frameworks. When it comes to the web app development process, Designveloper follows a well-defined and structured process that ensures high-quality and timely delivery of projects.

The web app development process at Designveloper typically starts with a detailed analysis of the client's requirements and objectives. This is followed by designing a prototype of the web app that gives the client an idea of the end product. Once the prototype is approved, the development team starts working on the actual web app.
Designveloper's developers follow a collaborative approach to development, where they work closely with the client to ensure that the web app is designed and developed as per their requirements. The team also conducts rigorous testing to ensure that the web app is bug-free and functions smoothly.
The web app development process at Designveloper also includes post-development support and maintenance, ensuring that the web app continues to function optimally and smoothly. The company uses the latest web app development technologies and frameworks, including React, Node.js, Laravel, and Ruby on Rails, among others, to build scalable and efficient web applications.
Overall, Designveloper's web app development process is designed to deliver high-quality web apps that meet the client's objectives and requirements. The company's focus on client satisfaction and use of the latest technologies makes it one of the top web app development companies in the market.
Conclusion
The web app development process is a notoriously complex process that can be difficult to understand for beginners. With the web development process, everything starts with creating an idea. This idea can be anything from an idea for a website, an app, a game, or a new business model. As an app developer, you will need to experiment with various web technologies to create your idea. There are many different web app development companies out there. You will need to choose one that fits your concept and learn it.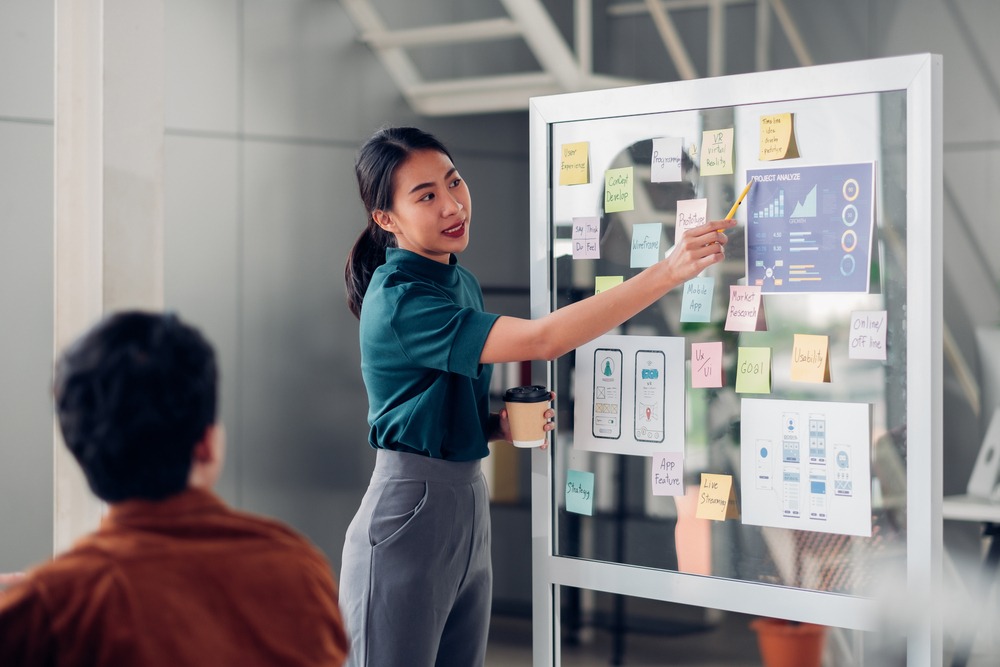 Ultimately, when you decide to go for a web app, other than native or hybrid apps, you know that the cost is relatively lower. And it depends on several factors including what app features you want to have, who you hire for web app development, and which industry you are stepping into. Moreover, so as to work effectively with a mobile app development agency, it's necessary to bear in mind the 5-stage process of web app development. Hopefully, this read offers everything you need to know, and you can start to work on your own project.
And if you are looking for web app development services, look no further than Designveloper. We have completed many projects for years, such as LuminPDF, Swell, Walrus Education, etc. Tell us your ideas, website's and we'll realize them.