When you think about digital transformations, you need a reliable, top web app development company to help you with it. Working with a company that specializes in making web applications could help you give users high-end experiences.
Before you hire a web application development company, you should do a lot of research on them. This research should focus on how long the company has been in business, its unique skills and ideas, the clients it has worked with, the length of time it takes to finish projects, its portfolio, and other aspects of the business.
Before getting started, let's delve into the possible benefits of partnering with a web app development agency.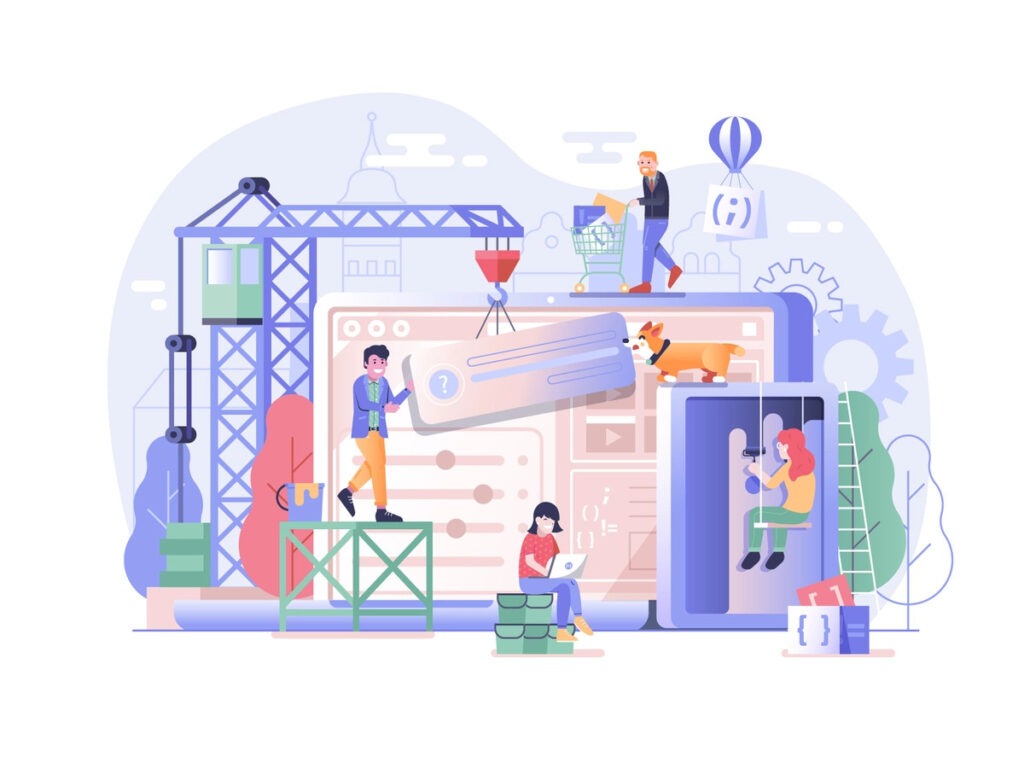 Top 10+ Web App Development Companies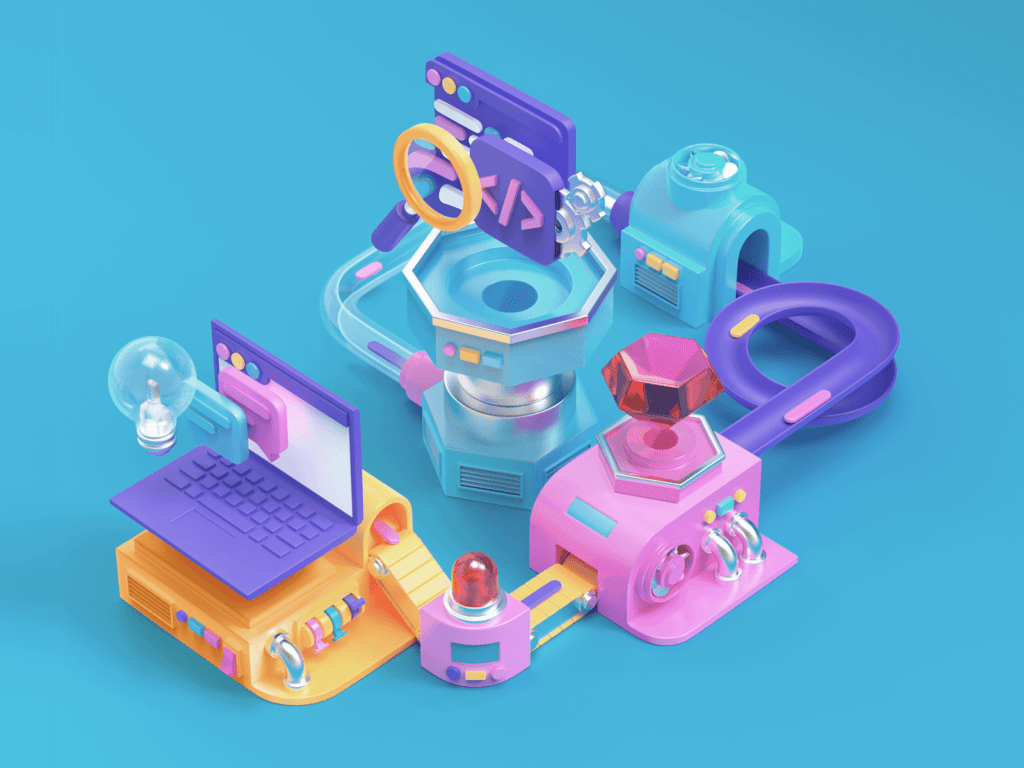 For web apps to be made, they need to be made by people who know how to come up with web app ideas, and concepts, design, develop, build, implement, and maintain websites and web apps. A professional web app developer can figure out these needs and then suggest a correct solution. But not everyone.
Choosing the right IT company can be challenging because there are so many essential things to think about. Among them are the amount of money spent on development, the level of experience of the developers, the amount of time that will pass, and customer support. If the organization can justify all of these criteria, you can talk to them about your project's needs.
For Designveloper's part, we've made a list of the top 10 web app development companies in 2022 so that you can get started easier.
Recommended reading: Choosing Web App Development Services: 5 Essential Tips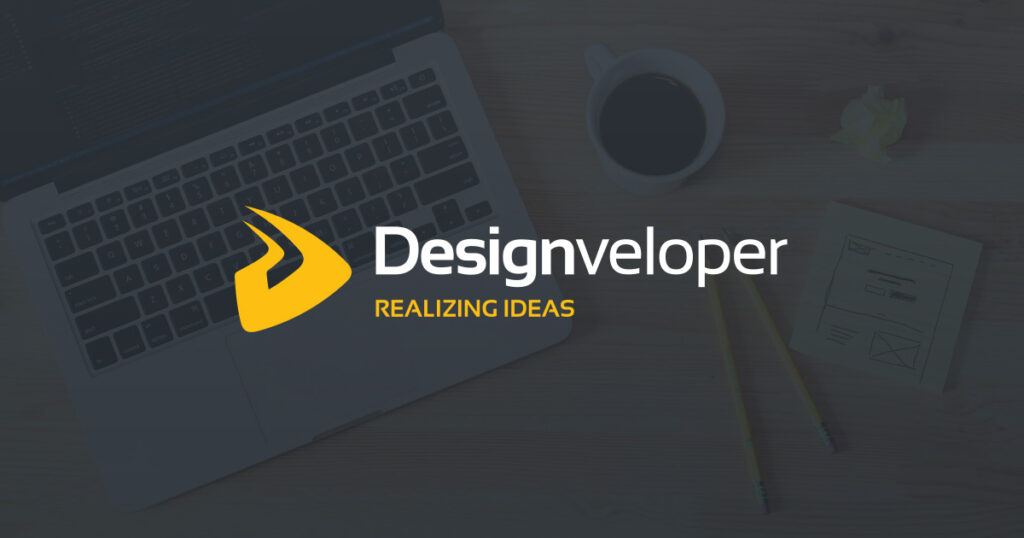 Designveloper is the most successful web app development company in Ho Chi Minh City, Vietnam. It was started by a group of skilled and passionate developers and designers at the beginning of 2013. By systematically using Agile and Scrum approaches whenever suited, Designveloper gives its customers the best and most affordable software services.
It is the "one-stop-shop" for app development in Vietnam, having worked with the best-known domestic and international businesses. These include LuminPDF, Walrus Education, Swell & Switchboard, Joyn'it, and Bonux. The organization boasts a talented team of designers and programmers, praised for their dedication and experience.
Most company initiatives include consumer goods, IT, commercial services, or finances. Their main focuses are websites, mobile apps, UX/UI design, and VOIP. The company's seasoned, English-savvy personnel have an innovative team culture that swiftly removes cultural differences for a more efficient collaboration approach.
Why you should create your Web application with Designveloper?
When it comes to developing a web application, it's important to find the right development company to work with. Designveloper is a leading Vietnamese software development company that has a proven track record of delivering high-quality web application development services to clients worldwide. With a team of experienced web developers, Designveloper is committed to delivering custom web application solutions that meet the unique needs of its clients.

Firstly
One of the things that set Designveloper apart from other web app development companies is their commitment to using the latest technologies and tools. They use a variety of programming languages, frameworks, and tools to create web applications that are fast, reliable, and scalable. Whether you need a simple eCommerce website or a complex enterprise application, Designveloper has the expertise and experience to deliver a web application that meets your specific needs.
Secondly
Another reason why Designveloper is a top web app development company is its focus on client satisfaction. They work closely with their clients throughout the development process to ensure that the final product meets their expectations. They believe that open communication and transparency are the keys to successful web application development, and they strive to provide their clients with a seamless development experience.
Thirdly
Designveloper has a wide range of experience in developing web applications across various industries, including healthcare, eCommerce, finance, and education. They have a portfolio of successful web application projects that demonstrate their expertise in delivering custom web application solutions that meet their client's unique needs.
With their expertise in the latest technologies and tools, their focus on client satisfaction, and their experience across various industries, Designveloper is a top choice for businesses looking for a reliable and experienced web app development company. Contact Designveloper today to learn more about their web application development services and how they can help your business achieve its goals.
Most people agree that ScienceSoft is one of the most important and innovative companies globally. The company began in 1989, and its main office is in Dallas. It helps people build web applications for more than 23 different domains. It has a large staff of engineers, cloud experts, planners, and quality assurance testers, and it also works with companies from all over the world.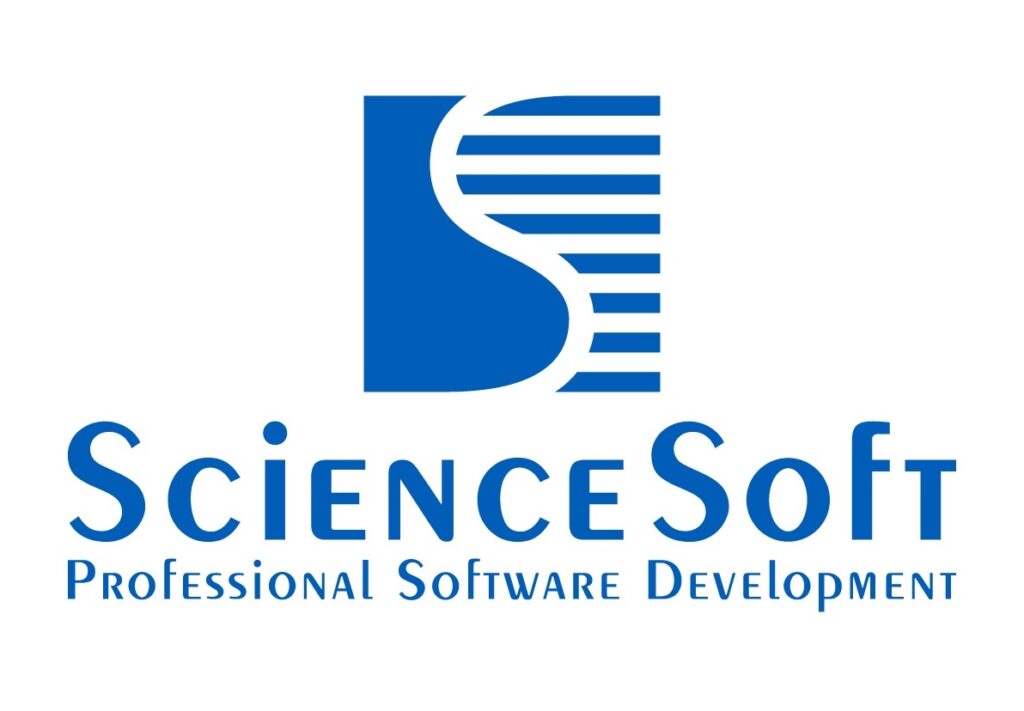 ScienceSoft can do full-cycle programming and software development for the web, mobile, and business platforms. In addition, they also have great options for customizing their work. The company also makes cutting-edge online solutions by combining Big Data and analytics with new technology stacks for machine learning and artificial intelligence.
In its repertoire, there are also developing services for the IoT and data processes in real-time. ScienceSoft keeps your web application secure and makes it easier to use its services with a complete solution.
The tech company works with clients from many different industries, such as Ford Motor Company, Deloitte, eBay, Walmart, Heinz, Nestle, IBM, and Viber.
Oxagile is one of the most successful companies in making web applications. They help more than 30 different businesses with their online and mobile needs. Oxagile has excellent services for creating custom web apps for eLearning, Fintech, eCommerce, digital management, and the Internet of Things (IoT).
In addition to making custom web applications, it offers automated testing through its AQA structure. The company has more than 15 years of experience in IT consulting, web development, application deployment, cloud development, and making web portals.
This tech company offers services for the whole software development lifecycle, from wireframing to planning to software prototyping. Because of this, they have a wide range of customers, such as Google, Vodafone, the Discovery Channel, and Thomson Reuters, to name a few.
Cubix is a company that makes software and builds custom website apps. They work to make your business ideas come true. Cubix has made about 1000 web apps and has had more than 12 years of experience in the industry. The main focus of their website applications is on optimization. This company offers communication 24 hours a day, seven days a week. They also provide free support for 60 days for the website apps they make.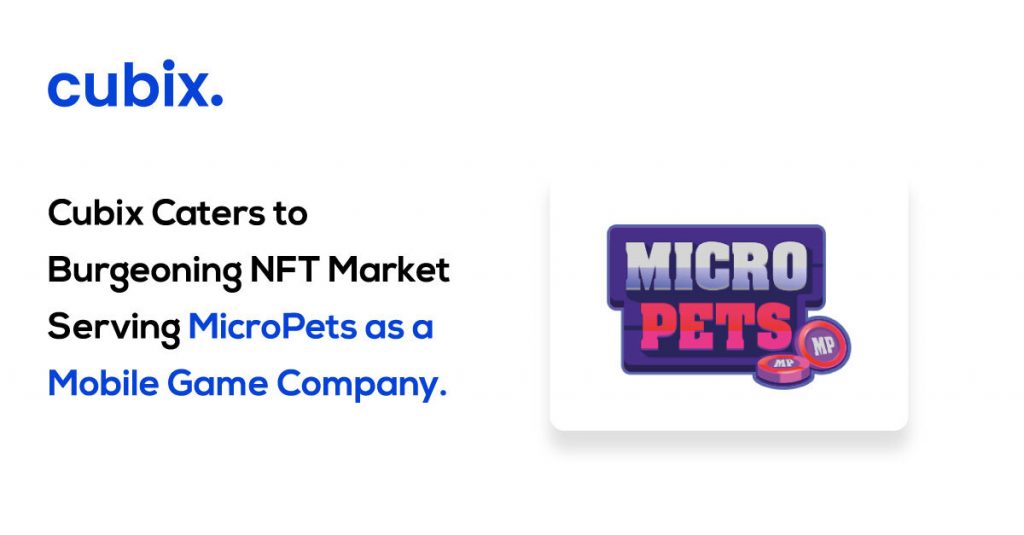 The company also develops software for gaming companies and large businesses. It excels at customizing software, integrating it, making complex enterprise-level solutions, doing business analytics, and making advanced web and mobile solutions. The organization has a lot of experience working with clients of all sizes, from small businesses to large corporations. Cubix's team is always eager to learn and use new technologies that will help them keep up with the industry.
Unified Infotech is a company that builds websites. It has won many awards and has clients who are well-known worldwide. The company uses a method that emphasizes careful planning and design thinking to create web apps that are scalable and reliable and can help your business work better. Multi-scale companies, small and medium-sized businesses, and growing start-ups are their end-to-end partners for making custom apps for online and mobile use.
Aside from that, this organization also offers a wide range of other excellent services. Some of these services are making mobile apps, making custom software, and designing user interfaces and experiences.
Techugo's adventure began with three visionaries and plenty of coffee to keep them going. They are headquartered in Canada and have offshore facilities in the United States, India, Saudi Arabia, and the United Arab Emirates. Techugo is a CMMI Level 3 company with over 200 competent developers, designers, marketers, and testers.
Techugo has been providing business strategy, application design, and development services to clients who want to grow their businesses through digital innovation for many years. Their end-to-end app development solutions include responsive online and mobile applications that include cutting-edge technologies like React Native, Flutter, Artificial Intelligence, IoT, AR/VR, and Blockchain.
Techugo has a remarkable track record, having created over 750 successful mobile applications. They've also been chosen as preferred partners by Fortune 200 organizations, demonstrating their trustworthiness and experience. Notably, Techugo has raised approximately $869 million in funding through the applications it has created.
Techugo also has a global footprint, operating in five countries. It has also established itself as the technology partner of choice for Fortune 500 and Global 2000 firms, as well as potential startups. Among its clients are well-known companies such as Airtel, BJP, Godfrey Phillips, and many more.
BrainerHub Solutions is the epitome of excellence in web development, custom software development, mobile app development, blockchain development, and a diverse range of IT services. In just six years, they have rapidly become one of India's swiftest-growing software development and consulting firms, making significant strides across various industries and domains.
Since its inception in 2017, BrainerHub Solutions has been diligently catering to a diverse clientele, empowering businesses across more than 20 countries with cutting-edge solutions that reshape the digital landscape. Their commitment to staying at the forefront of technology is evident through their adeptness with the latest frameworks and technologies.
With a robust team comprising over 150 engineers, developers, QA analysts, and experts capable of handling a broad spectrum of projects, BrainerHub Solutions holds "customer satisfaction" at the core of its corporate ethos.
BrainerHub Solutions' dedication to its clients is exemplified by an impressive 95% client retention rate.
For those seeking a seasoned partner in custom software and web development capable of seamlessly addressing enterprise needs while leveraging the latest frameworks and technologies, BrainerHub Solutions stands as the optimal choice.
Owebest Technology has development facilities in India and sales offices in the United States, Canada, and Dubai, making it available to clients all over the world. They have a team of professionals who use established procedures in conjunction with their business knowledge to provide high-quality solutions to well-known clientele.
By embracing current technologies, Owebest Technologies additionally drives true innovation and assists enterprises in transforming and growing. Their mission is to assist businesses in meeting ever-increasing customer demands while also changing the whole customer experience.
Owebest Technology, with a team of experienced professionals who have years of rich experience in the IT area, assists their clients in improving exposure, credibility, and revenue production. Their primary goal is to produce meaningful results.
Additionally, the company has a higher than 90% customer retention rate. This says volumes about their clients' contentment and faith in their services. They have served over 450 satisfied clients, demonstrating their skills and track record.
Owebest Technology is distinguished by its significant experience, with over 1000 man-years of aggregate competence. Because of their extensive experience, they are able to solve complicated problems and deliver unique solutions to their clients.
WebFX believes in developing customized solutions for each customer based on their specific objectives and goals. They know how to provide genuine results online since they have an exceptional team of award-winning marketers, designers, and developers. Their focus is on the most important indicators. These include leads and revenue generated. This is because they understand that meeting these targets is what propels firms forward.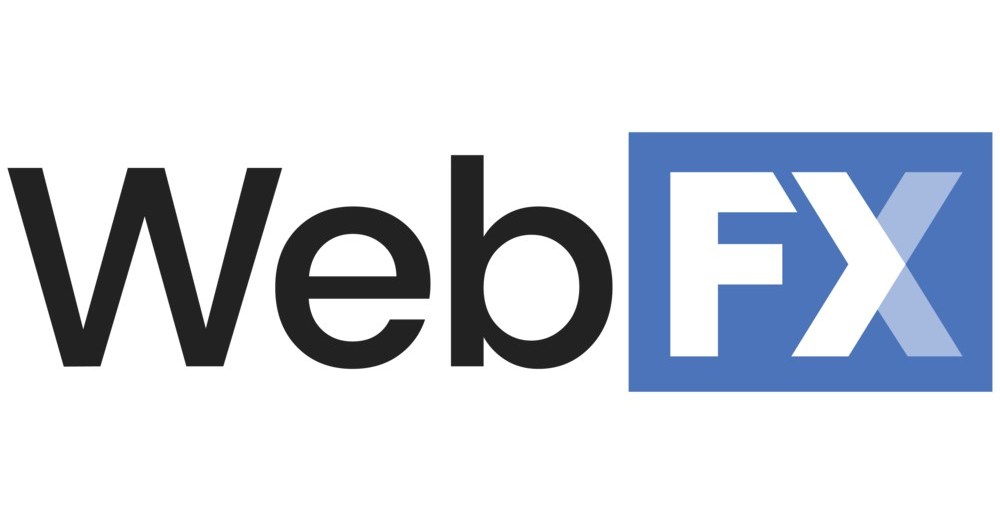 The firm has recognized the value of effective channel pairing via their years of experience. While each digital channel has advantages, they operate best when intelligently combined. As a result, they provide full-service plans to their clients, combining digital channels to enhance visibility, conversions, and revenue.
WebFX has impressively generated over $3 billion in sales and 7.8 million leads for their clients. They've also assembled a well-connected media team of over 40 in-house influencers committed to cultivating relationships and gaining placement on prominent websites.
WebFX does not end there. They've created proprietary technologies to help them track and report on results. In fact, MarketingCloudFX is the industry's leading ROI tracking tool.
The web is their passion, and WebFX is motivated by their desire to assist businesses in reaching their objectives. When you hire WebFX as your digital marketing firm, you can expect a customized plan that is tailored to your company's specific objectives and goals. There will be no cookie-cutter strategies here!
WebFX has established itself as a top web app development firm, with approximately 8 million leads created for clients, 1.6 million hours of knowledge, 500+ digital marketing experts on staff, and 1,128 websites launched. Don't pass up the chance to collaborate with them and elevate your internet presence.
Computools establishes itself as a market leader in local job markets by committing to high levels of customer and employee service. Their modern company culture promotes effective communication and inventive thinking, with the goal of streamlining business processes to obtain the best potential results.
Computools' ideals are centered on corporate social responsibility. They actively participate in volunteer and charity efforts, aiming to improve the world through charitable, ethical, and economic endeavors. When using Computools, language is also never an issue. Their teams speak English, German, French, Polish, Ukrainian, and Russian fluently and excel at both written and verbal communication.
When you work with Computools, you can anticipate a long-term relationship founded on good values. Among them are dependability, honesty, initiative, and a focus on results. They are devoted to upholding these ideals throughout their collaborations. Additionally, transparency is essential to them. You may be confident that you will always know where you stand and what is going on during the product creation and digitalization process.
Computools allows you to instantly scale in-house teams, allowing you to enhance productivity as needed. Their teams collaborate with you closely, integrating their efforts with your business objectives. Every move they take is a step closer to attaining your goals. The proof is in their work: they have contributed to the success of well-known worldwide businesses like VISA, Dior, EPSON, British Council, and GM. Their track record is self-evident.
Netguru's team has a proven track record of creating game-changing digital products that have altered industries. Netguru's clients have had a huge impact on everything from how people bank to how they listen to music, learn languages, and even hire bikes.
Their excellent portfolio has received recognition from prominent sites like TechCrunch, Business Insider, and Product Hunt, demonstrating the quality and inventiveness of their work. Netguru has over 15 years of market experience and has developed their expertise in delivering great digital solutions. Their staff of over 600 talented professionals is dedicated to delivering the finest possible results for their clients.
Netguru has successfully completed over 1000 projects, demonstrating their ability to execute and meet their clients' expectations. Their dedication to client satisfaction is seen in their 73 Net Promoter Score (NPS). When you work with Netguru, you receive access to a staff that is not just concerned with satisfying your current needs, but also with stimulating innovation. They go above and beyond simply delivering your needs, collaborating with you to produce remarkable achievements.
Netguru follows a well-defined process to assure your project's success. Everything begins with a detailed project launch, during which they will understand your requirements and goals. The firm will assist you in shaping and evaluating your concept. This is the case whether you have a new product idea or want to improve an old one. They will identify vital characteristics and eliminate probable errors through their ideation and review process.
Netguru's commitment to excellence, as well as their ability to execute with speed and innovation, have had a long-term impact on the businesses of their clients. Because of their collaborative approach and emphasis on results, they are a great choice for web app development.
3 Benefits of Working with a Top Web App Development Company
1. Flexibility
Traditional advertising agencies have more rules about how they can work and who they can work with. Web app development businesses, on the other hand, have fewer restrictions. Web app development companies often don't have a lot of overhead costs, and they are used to working with individuals and small businesses. This makes them flexible and able to meet your needs in several ways. Web app development companies can quickly meet your requests to have more than one developer help you finish a project or give you frequent updates on how the project is coming along.
2. Cost Saving
When it comes to outsourcing your projects, most companies that focus on web app development have high-quality and affordable solutions. In contrast to other businesses, web app development companies will offer you a range of packages and services that are both affordable and easy to maintain. In contrast, other companies will charge you more for developers with more experience and higher-end services.
Recommended reading: Web Application Development Cost: A Brief Outlook
3. Expertise
A company specializing in making web applications has the skills and experience to finish large and complicated projects efficiently. They will be able to make a web app that meets all of your company's needs and looks good. Because there are so many different parts to making a good design for a web app (like creating a layout and theme, programming each page and feature, and optimizing for speed and the user experience as a whole), it makes sense to give the job to someone else.
Conclusion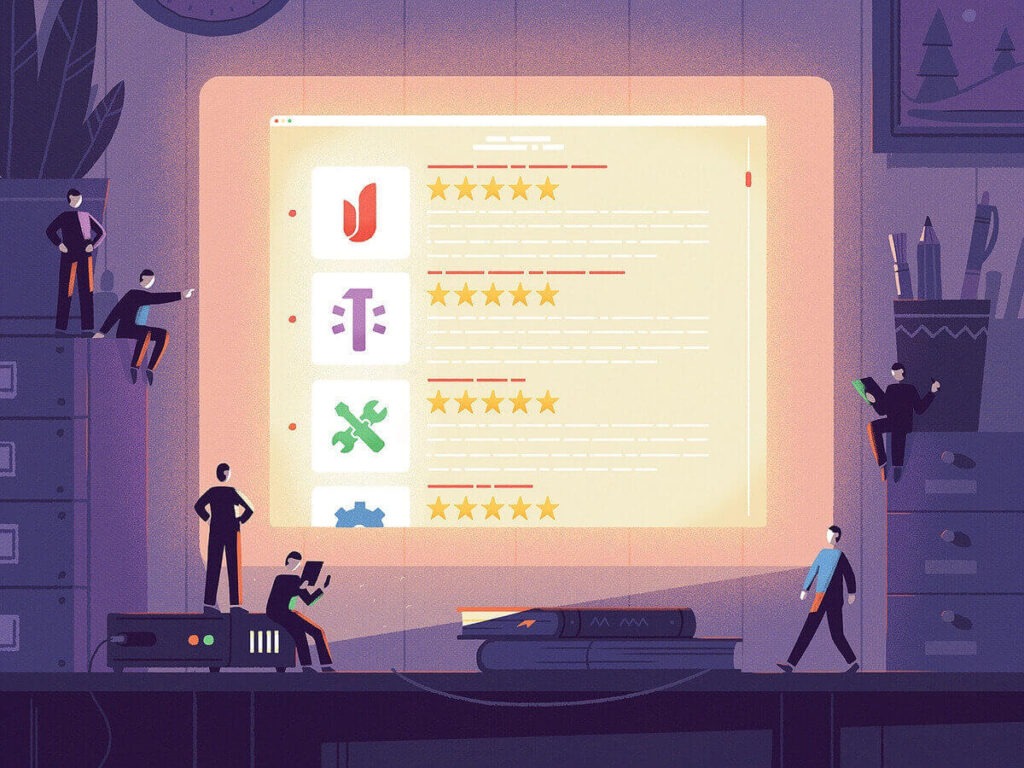 Finding the correct web application development firm might be critical to the success of your project. You are accountable for the digital components and the other tasks since you run a firm. At the same time, you concentrate on your primary business operations. As a result, you need a trustworthy service provider who can assist you in constructing web apps that are adaptable, scalable, and secure. With this list of the top web app development companies, Designveloper hopes that you're sufficiently equipped on the subject at hand to smooth out your business processes outsourcing.