When it comes to web apps, both small businesses and large corporations often face the same global dilemma: Should I hire web developers to work on my apps in-house or should I outsource web app development?
In today's busy work environment, business owners everywhere have to handle a lot of tasks at once. Because juggling multiple responsibilities can be hard and counterproductive, one of the best things you can do is outsource.
By outsourcing, CEOs can save a lot of time and money. Finding a reliable web app development service provider, on the other hand, can be difficult, especially for people who haven't used digital products and services before. That's why Designveloper is here to help.
In the first section, we will talk about the definition of a web app, in order to better understand the subject at hand.
Understanding Web App Development Outsourcing
In the realm of web app development, outsourcing has become a strategic choice for many businesses seeking to leverage specialized expertise and cost-effective solutions. This section delves into the ins and outs of understanding web app development outsourcing in the context of 2023. It provides valuable insights into how businesses can navigate this dynamic landscape to achieve their web app development goals efficiently and successfully.
What Is A Web Application?
Apps for the web are basically pieces of software that were made with the help of different tools and technologies for building websites. For these kinds of apps to work, users must be able to access the app through their browser.
Web applications are often confused with websites, and in theory, they are related to websites in some way because building web apps and building websites have many of the same parts. This is because there are a lot of similarities between web apps and web development. On the other hand, traditional websites load and show up on smartphones in a way that is very different from how web apps do it.
What makes web apps are the languages and frameworks that web developers can utilize. On the front end, the most popular languages and frameworks for web app development are HTML and CSS, React, and Vue. Ruby on Rails, Laravel, and Django are the most popular languages and frameworks for the back end.
Recommended reading: Top 5 Web App Development Companies in 2023
The Current State Of App Development Outsourcing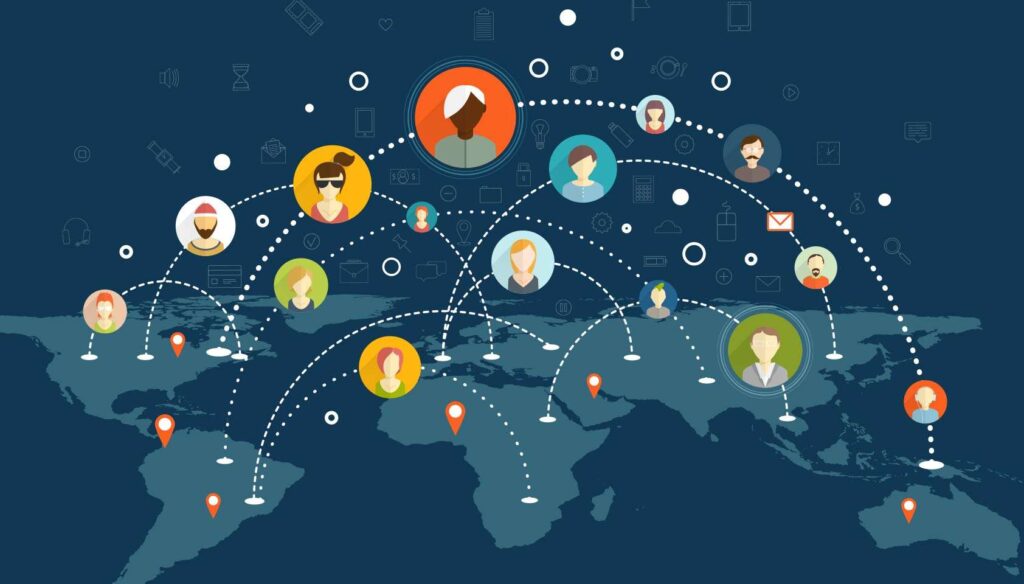 Before we talk more about whether or not you should outsource web app development, let's take a quick look at the state of app development market, according to Statista's reports.
Between 2000 and 2018, the global market for outsourcing grew from $45.6 billion to $85.6 billion, and it is expected that this number will continue to rise and pass $409 billion in the years to come
During the last ten years, about 2.4 million jobs that used to be in the United States moved to other countries
Two out of every five CIOs plan to hire someone else to do their app development
When asked about the main reason for outsourcing, 59% of people said it was to save money, 57% said it was to be more efficient, and 47% said it was because of problems with business limits
78% of companies said they got along well with the outsourcing companies they worked with
It has been shown that outsourcing can cut overhead costs by up to 60%
The outsourcing process could make people 10–100 times more serious and 10–100 times more efficient
Businesses of all sizes, whether they are small, medium, or large, need to keep up with the latest technological developments. Because of this, putting out a web application for your business is the best way to get more customers and make more money. Outsourcing helps tremendously in this regard, and the numbers reflect this as well.
Multinational corporations and other large businesses usually choose to outsource web development for a number of good reasons. But when you think about outsourcing web design or web app development projects, you start to think about a lot of different things. For instance, how to find reliable web app developers and how much they should cost, etc.
So, when is the right time to outsource web app development?
When Is Outsourcing Web App Development The Correct Choice?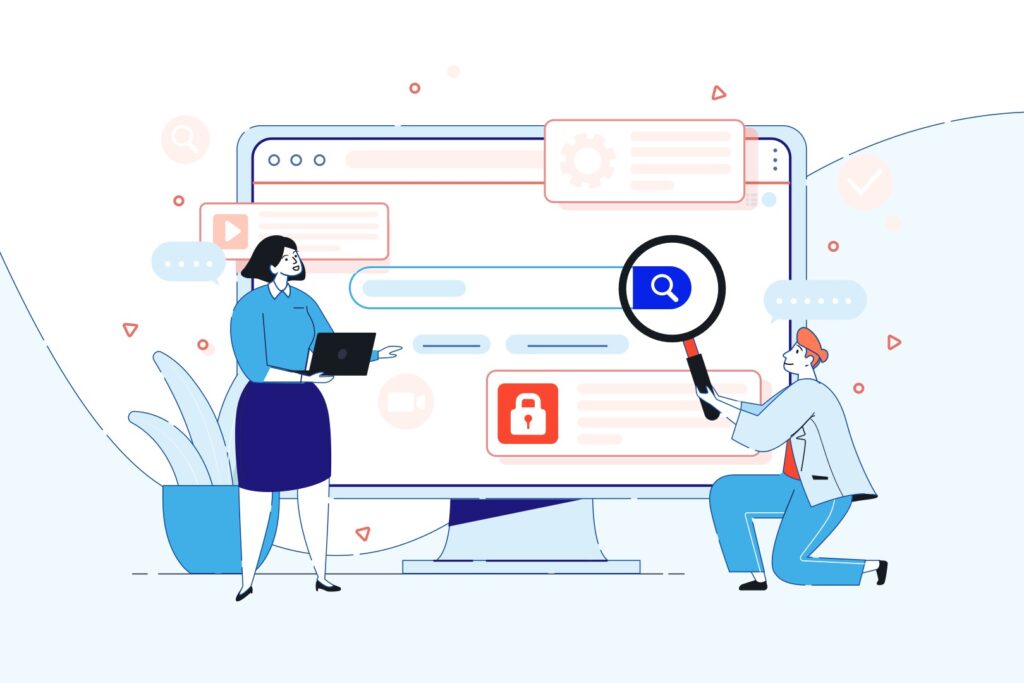 When you have to decide whether or not to outsource your business, you can be in one of two situations: either you just started a new business or you already have a business that competes with bigger ones.
In either case, the reason may be different, but the goal, which is to get the project done by someone else, will stay the same. Let's take a look at the two cases.
For Startups
When they do not have a web development team working for them in-house
Most new businesses start with an idea, but they don't have the money or people to fully develop that idea. Because of this, they look for a partner in outsourcing who can give them specialists who can carry out their plan.
When both their time and their resources are restricted
It's common knowledge that the main reason for outsourcing is to save money. Internal management can sometimes be expensive, and not all new businesses have the money to cover such costs. Due to this, they decided to outsource the project so that they could save some money and still finish it in time.
When they do not possess sufficient technological skills
CB Insights data shows that not having the right people on staff is one of the main reasons for failure. It means that the success of an organization depends on having a team with people who have different skills. So, if you don't think you have enough technical knowledge and need a technical advisor, you could outsource IT services.
Recommended reading: Web Application Development Cost: A Brief Outlook
For Established Companies
When they hire more people for their web team
When it comes to startups, the first one and this one are very similar to each other. The main difference between the two is that established businesses usually look for a single specialist instead of a whole team of project managers, developers, designers, and quality assurance analysts.
When it comes to finding advisers
Established businesses usually hire outside help for their projects because they don't know enough about a certain field. For example, some businesses are great at making important web apps, but not so good at making complex ones. So, getting help from advisors is a great way to get new ideas and make a great product.
When they start to be in charge of a lot of things at once
Because most businesses start working on multiple projects at once, web development projects are good candidates for outsourcing, which is another important reason to do so. So, if a business wants to finish a project successfully, it will often hire people from outside the company for a certain amount of time instead of giving their own teams more work.
Designveloper is one such appealing outsourcing destination. We provide a wide range of web-related services, one of them being web application development. You would be wise to put your faith in us to carry out and polish your web app projects.
5 Benefits Of Outsourcing Web App Development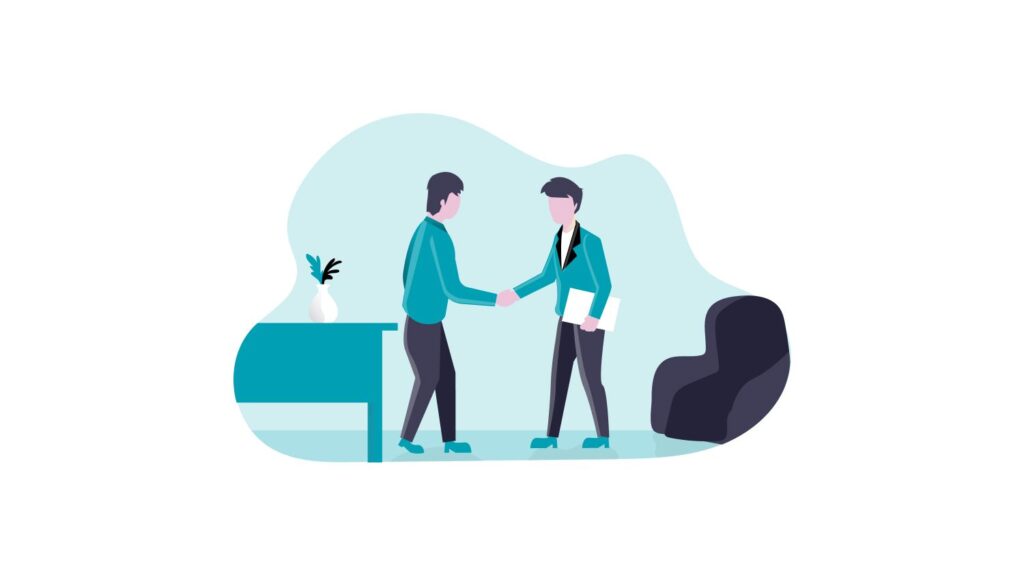 In a global economy, sometimes you have to make sacrifices to stay competitive. That should give you an idea of how powerful the advantages of outsourcing web development must be in some way. So, let's take a look at them, shall we?
1. Cost Saving
Information from Glassdoor.com shows that a senior Ruby on Rails developer in the United States makes an average of $110,000 per year. In Eastern Europe, it's more like half or even less. You need to think about the extra costs you'll have to pay if you hire people from within your company. Some of these costs are the rent for office space, the cost of work equipment, insurance, and so on. Businesses in the United States can easily cut costs by tens or hundreds of percent by outsourcing.
2. Access To Greater Talent Pool
When you outsource web app development, you will have access to a pool of creative and skilled designers and developers. This is because the web app development company you outsource to will be an expert in their field. So, they will have a better chance of understanding what your business needs. They can also come up with the most creative and effective web development plan for your business. When you outsource web app development, you can be sure of quality and efficiency.
3. Assured Project Support
The best situation is one in which all parts of web app development are done by a single team. Because there is only one team working on the project, it is easier to communicate. It is also faster to make changes and find and fix bugs than in a hybrid format. This guarantees on-time delivery, a reliable process, and a single point of contact for you, the company's founder.
Recommended reading: How To Outsource Software Development In 2023?
4. Risk Sharing
One of the first things you do when you start to build a product development organization is to outsource web-related tasks to a separate group. This means that they are now in charge of your web project, and if anything goes wrong, the product house will make the changes to fix the problem. In-house software developers don't have as much responsibility as programmers who work for outsourcing companies. This lowers the risk of losing personal time or disappointment. Also, the outsourcing web app development company you employ will stick to the budget and timeline you set.
5. Develop And Deliver Rapidly
When making a web app, you can't just choose a design template on WordPress. Instead, you need a whole team of professionals, including designers, backend and frontend developers, and quality assurance experts. When you outsource web app development, you save time on the hiring process and on dealing with legal issues. This lets the process start much more quickly. The team you choose to work on the delivery process is very important. You will be able to accurately predict the outcome if you do enough research, look at the competition, and find a trustworthy business partner. The web app development team will give your project their full attention. In addition, communication and coordination between teams will go off without a hitch.
5 Tips For Outsourcing Web App Development To A Good Company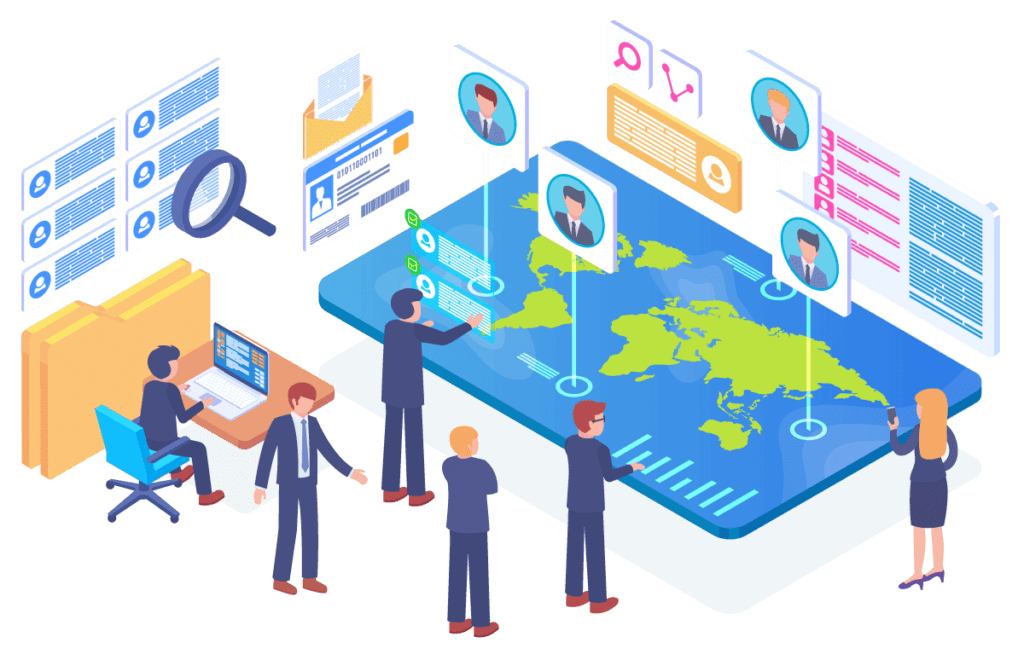 Business owners are more and more likely to hire a third party to do web development work for them. By outsourcing, you can save money, get access to the best web developers in the world, and speed up the process of getting your product on the market. On the other hand, you won't be able to get these benefits unless you work with a well-known company. Below are some suggestions that can help you choose the best web app development company to work with you.
1. Establish a method of communication that is effective
It's possible that how well everyone involved in a web development project talks to each other will have a big effect on how quickly the project gets done. Because there are different time zones, clear communication for the project are necessary so that the partnership can go smoothly and work well. This means that distance doesn't matter when it comes to the need to communicate clearly.
2. Define objectives clearly
You should definitely define your objectives before the new business partnership with the web app development outsourcing company starts. To make sure that everyone is working from the same playbook, the project's goals need to be transparent. Before you take the first step, you should have a rough sketch of your vision, a plan for your finances, and a list of the technical requirements you need to meet. This will help you avoid mistakes that waste time.
3. Avoid micromanagement
You don't need to make phone calls every day in order to keep an eye on a project. Since you already have a plan for the project's schedule and milestones, it's best not to talk to your outsourced developers too much and take their attention away from their work. The rule of thumb is to manage things well and do everything you can not to mess up the process.
4. Prioritize reliability
Do not choose the first offshore web development company you find just because they said they would do their best. Instead, think about other things before you decide. A company that is really good at what it does will have no trouble agreeing to all of the details, finding out more about the project, and then taking the job. They do this so that they can fully understand the task's scope and level of difficulty. This will help them come up with the best web development solution in the end.
5. Cultural differences
The two groups may not be able to work together because they have different cultures or because they can't understand each other well due to poor communication skills or language barriers. Web app development businesses that have a strong developer culture and a close-knit community of developers are more likely to be reliable partners. Most of the time, these companies also have high rates of employee engagement and employee retention.
Recommended reading: 24 Web App Ideas that Work for Your Next Project in 2023
Conclusion
In the end, the key to successfully outsourcing the development of a web application is to have a clear goal (why you need to outsource web development), do your research, and make smart choices. You will have to spend a lot of time and effort on your goal if you want to reach it.
You can start with Designveloper even if you are unsure about where to begin just yet. We are a company that specializes in web development and can help you get your web application project done at an affordable price while assuring high quality.