The internet has become the place where people find products, learn about health issues, and get advice on pretty much anything. There is a service for every need that you could have. The variety is endless. This is why finding an exemplary web app development service can be difficult. To choose wisely, it's essential to take some time and do your research. It's also important not to rush into a decision because many factors are involved in choosing the right web developer for you. Here are 5 of the best tips for choosing web app development services
What to Consider When Choosing Web App Development Services?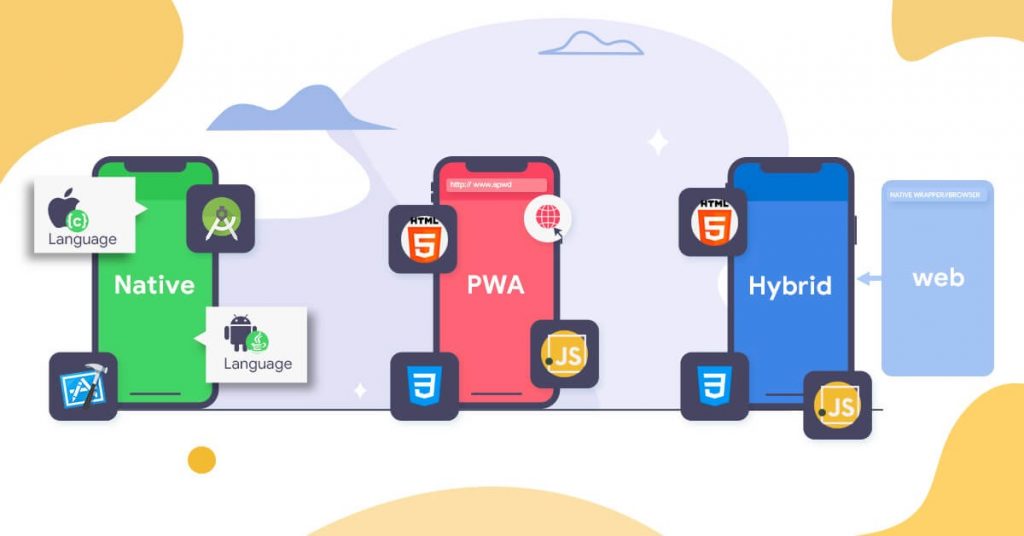 If you want to develop a website or an app for your business, you need to look for web app developers who have these qualities:
Knowledge Web app developers should be well educated in the computer industry and should know how to code. The skills you want in a web/app developer should help you create a functional website app with a clear identity and high customer engagement.
Experience: An experienced web app developer with excellent skills and solid coding knowledge is always the best choice for any business. His long experience in web design will help you create an attractive website for your brand and provide you with excellent services.
Intellectual Property: A web app developer who understands the importance of intellectual property is an additional advantage.
Recommended reading: Web App Development Process: What Happens Behind the 5 Stages?
Five Tips for Choosing the Right Web App Development Services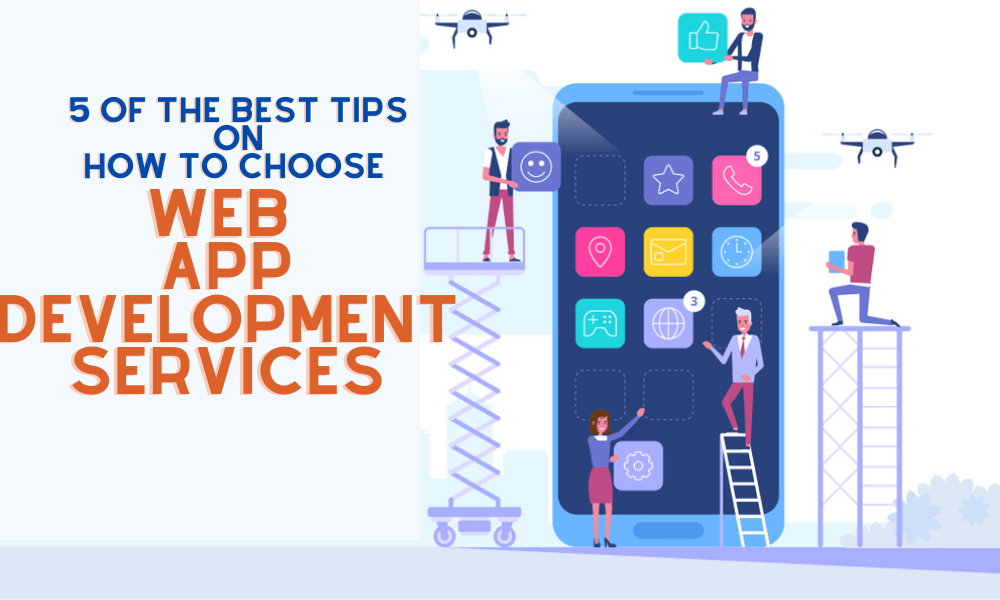 So you've got an idea for a web app. It's not that difficult to create a web app as you can write one from scratch in 10 to 30 minutes. However, that's not all there is to it. For your web app to be helpful, you need to incorporate certain functionality.
1. Choose the Web App Development Services based on customers' reviews and feedback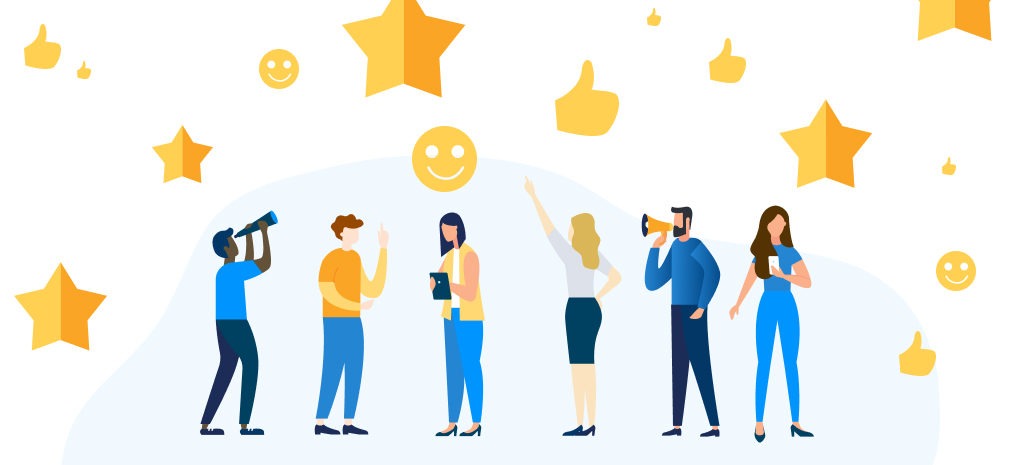 No company will earn its reputation by saying "we do good work"; they must deliver the best services. This is where it is crucial to research the services offered by different web app development companies since this will affect your decision. Most of us are in a hurry to make our business move forward and decide on the right services; we make mistakes while hiring web developers or graphic designers. If you want to maintain your position in the market, you have to choose the right web app developer or graphic designer for your business.
Before you begin your interview process, you need to review their past work. This will help you decide whether to trust the company or not.
2. Security of the Web app Idea
A lot of startups do not take security and cybersecurity into account while developing their web apps. This is because they believe that they can improve their idea or their existing business processes using their own knowledge. But you must evaluate the service provider and find out if they take security seriously.
It's a known fact that good work quality plays a crucial role in developing a web app. The more you pay for a web app, the more you will have to expect high-quality work. You want to choose a service provider that excels in many areas and is readily available. It's not a surprise that web apps use a lot of data.
Recommended reading: Web Application Security: The Best Guide and Its Practices
3. Effective delivery management
If your web app development company works with you on a monthly basis, you need to know what you should expect from them. That includes estimating their costs and, in the same manner, their delivery times. That will enable you to make a suitable decision that meets your requirements.
Contract Documents: When you sign a contract with your chosen web app development company, make sure that you have sufficient time to read and understand it. This will help you to check if they provide services according to your needs. You can always change it later if you feel that their services can be improved.
Website Recommendations: While searching for a web development company, make sure that you look at their portfolio. That will help you to make an informed decision.
4. Web App developing standard

First, you need to recognize the whole business to understand your own business's needs. You can assess your business needs based on your own competency as an entrepreneur. Then, you can formulate a well-written business plan to support the funding of the web app development company. So, let's start with the checklist of web development services:
This list is not exhaustive, but these are the essential criteria. You can have a complete list of criteria for choosing a web app developer.
The usefulness of the web app development services for your business
The final criteria you need to decide about the web development service provider are relevant for your business as well. So, keep the business aspect in mind while choosing a web app development company.
5. Trusted QA and testing measures
When you hire a web app developer for your business, you ask them to implement a business process. While you can give them the specific data and input that you would like to incorporate into the system, you shouldn't rely on the web developer's good intentions alone. Always pay attention to all the factors that you can't simply predict – if you can indicate what information you want to be in the software, your only challenge is to find the right tool to implement it. On top of that, you should also ask the web developer for testing measures to ensure the highest security for the information they would be integrating. On the other hand, if you want to have a different approach, you should evaluate the testing and quality process that each company takes part in.
How to Choose a Web Development Company?
Choosing a web development company is something that needs to be done correctly. This is because it will determine the final outcome of your project and the end results that you were expecting when you started. Find out about their capabilities before you get any service. There are a few ways of finding out these capabilities. First of all, you can use an online search to find a keyword such as "web development services," or you can go through popular websites such as freelancer, Designveloper, Workable and Local Web Development, etc.

Recommended reading: 24 Web App Ideas that Work for Your Next Project in 2023
Conclusion
The web app allows for interaction and data management in a way that was never possible before. Web apps are becoming more and more popular. As they become the new norm in software development, the number of companies providing web app development services has steadily increased. However, it can be hard to choose which company is best for your project with so many options available to you. There are a few things you should consider when selecting the right provider for your web app.
We know it isn't easy to make the right choice, but we at Designveloper are here to help you. We offer a wide range of services from web development and mobile application to business consulting. Tell us now for free estimations! And don't hesitate to contact us directly if you want to upgrade your business with this latest technology.