The world is evolving at a fast pace, and so are technology trends. Mobile apps are one of the fastest-growing industries in the tech space, with over $100 billion spent on applications last year. With more than 2 billion people using them on their smartphones, you'd be foolish not to consider building your app. However, if you want to get ahead of competitors, you need to know what tools give you the best chance of success. Here are the top 5 mobile app builders to help you succeed in this competitive space.
Different types of mobile app development
Let's take a look at three different types of mobile app development: 
1. Android App Development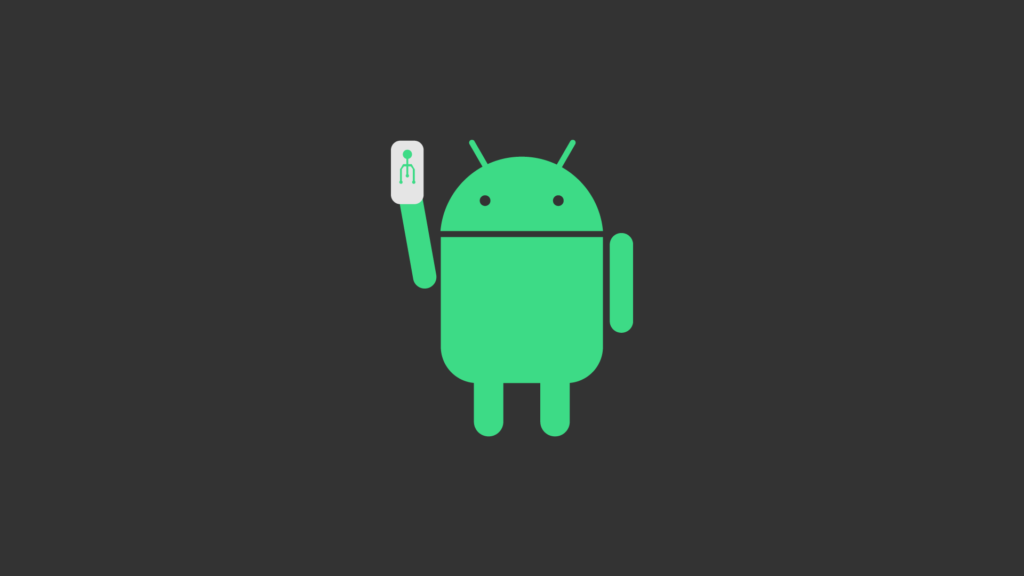 This OS development is a combination of Android Studio and the Android SDK. Android Studio is a full-fledged app developer environment, and the SDK is the set of pre-configured tools you need to build Android apps. Before diving into Android app development, here are a few things you need to know:
The Android OS was released in 2008 as an open-source operating system. Android itself is open source, and the OS is released under the Apache 2 license.
It is a mobile operating system that runs on mobile devices such as phones, tablets, and smart TVs.
This OS development is now the most popular operating system on the planet, with over 85% market share.
While Google originally developed android, it is now an open-source software released by the Android Open Source Project (AOSP).
Recommended reading: The Rise of No-Code Development Platforms
2. REACT Native App Development
REACT Native is a free-to-use tool that allows developers to create mobile apps with limited coding knowledge in a matter of minutes.
It allows you to create a cross-platform mobile application using ready-to-use components provided by Apple, Google, Microsoft, and other tech giants. With this software framework, you will be able to create mobile apps without knowing the nuts and bolts of coding.
So what are the components that REACT Native app development offers?
At its core, REACT Native offers access to many top tech companies' popular platforms and SDKs.
3. iOS App Development

There are millions of iOS app developers out there, and it might seem like a great idea to do it yourself. If you're looking for an excellent place to start, take a look at Top Mobile App Development Course. You'll learn how to build a modern app with the Swift programming language. This course also comes with two full-fledged, 'Live' development courses. The first course is packed with training that covers the following topics:
How to create a simple app using Swift 3
The elements of iOS app development
Fulfilling your sales and financial targets
Getting your app listed in the app store and reviews
First and foremost, a mobile app needs to be easily accessible to its customers and users.
Top 5 mobile app builder software
1. Zoho Creator mobile app development software
Basically, Zoho Creator is a real-time app development software that provides enterprise-class functionality to developers for developing native mobile apps for iOS and Android platforms. Zoho Creator allows developers to create, maintain, and update their apps, which helps them to grow with the times.
The app development software by Zoho allows developers to build apps from scratch or add new features to existing apps quickly.
With the help of Zoho Creator, developers can add rich interactive capabilities to apps, particularly when it comes to devices such as Apple's iPad, iPhone, and Apple TV. The platform also supports up to 10 languages and 32 top-level domains.
Not only does Zoho Creator give you the tools to create apps, but it also allows you to share apps with others.
2. Quixy
Quixy is an all-in-one mobile app development company based in San Diego. They've been helping businesses across the world build, launch and scale mobile apps since 2002. They have a staff of 70, including 15 mobile development engineers. In addition to building, they also offer hosting, help desk, UX/UI design, web development, iOS development, and Android development. So if you're a small business owner with a new app development project, Quixy might just be able to help you get started and design the perfect mobile app.
The team at Quixy has a wide range of experience in the mobile app development industry. That's why they're dedicated to working with developers and entrepreneurs to build the apps that power their businesses.
3. AppyPie mobile app builder software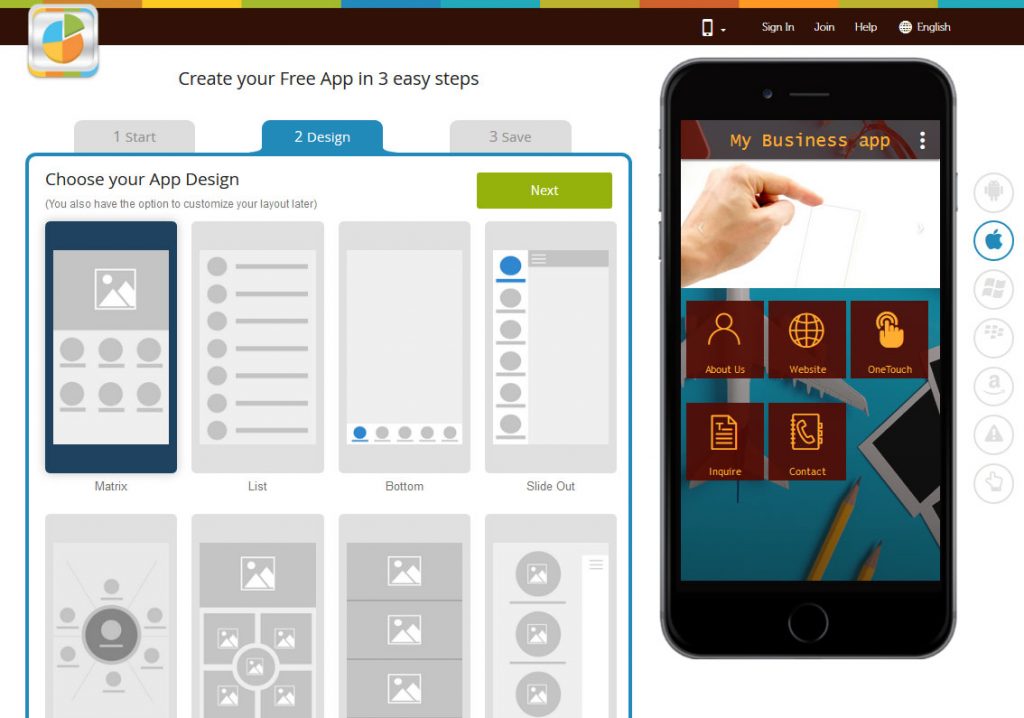 According to AppyPie, the company provides a platform that allows you to build an excellent mobile app quickly. Their platform offers the developer access to over 100,000 APIs to customize mobile apps to suit your needs. Appy Pie's platform allows you to build mobile apps for Android, iOS, and Windows Phone.
AppyPie also gives you access to other tools such as analytics, social media integration, and payment gateways while also offering the ability to modify the look and feel of your mobile app. If you want to get in on this opportunity, then head on over to AppyPie.
4. iBuildApp
A complete mobile app builder solution from one of the best app development companies. iPaintApp, the new home for user-centered design, allows developers to create a fully customized experience for their customers. iPaintApp is both a full-featured app store as well as a full-featured development platform for mobile apps.
Blueprint Software – App Development Company
If you're looking to build a mobile app, you can use Blueprint Software's mobile app builder platform. Blueprint Software focuses on delivering the best possible mobile app development services, and it's all about building a fantastic customer experience.
5. Bizness Apps
Bizness Apps provides mobile app builder software that helps businesses reach their customers on any app or device.
This one-stop-shop provides solutions for iOS, Android, Windows, Mac, and web-based platforms. It works with large enterprises, small businesses, and entrepreneurs to bring their ideas to life quickly and easily.
Delivered in five days, you can be confident your app is in the hands of your users the next day. While the best-in-class quality of service gives you peace of mind, you won't have to worry about your development, design, or security teams. With a 7,000-strong customer base, all of whom use the software to conduct over five million daily transactions, Bizness Apps has helped more than 35,000 businesses in more than 100 countries.
Recommended reading: 7 Best Application Development Software Platforms in 2022
Wrap up
As a business owner, it can be challenging to stay informed on all of the best solutions for your business. There are many different resources out there that will help you grow your company. And with all of these new technologies emerging, it can be hard to know which ones are worth investing in. One solution is a mobile app builder. Businesses must stay on top of trends, and mobile app builder is one of today's most significant trends.
Hey, if you are looking for mobile app development, look no further than Designveloper. We have successfully completed many projects for years such as LuminPDF, Swell, Walrus Education, etc. Tell us your ideas and we'll realize them.