The internet is one of the most powerful tools in our society. It's changed how we learn, how we work, and how we live. Web design has also drastically impacted our world, with sites like Facebook and Twitter leading us to create digital identities online. We have become addicted to these networks that make us feel connected to one another. This blog post will tell you everything you need to know about the basics of it and why it matters in businesses.
What Is Web Design?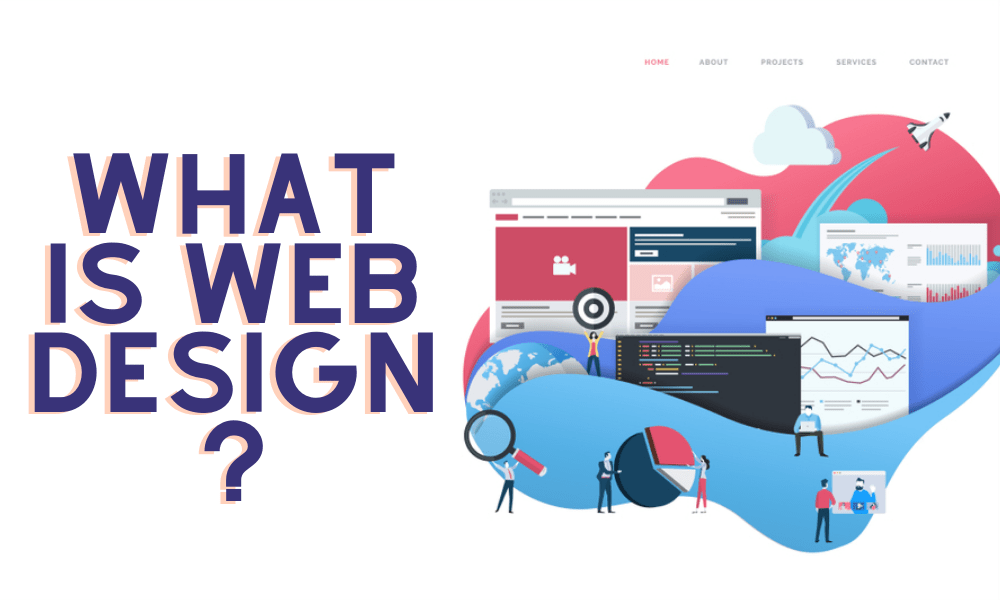 Web design is the process of using design, web page templates, and other web components to create a web page. It does not mean that you cannot design your website or you cannot run a design on your website. It means that you don't need to use someone else to do all the designing of your website. When someone asks you to design their website for them, what they mean is that they would like you to use templates to create the design. There are 2 things that can be done using templates.

Form a design that fits in with their layout (like using a table and going with the whitespace)
Use a predefined template (like a business card, or a passport cover)
Why Is Web Design Important For Your Business?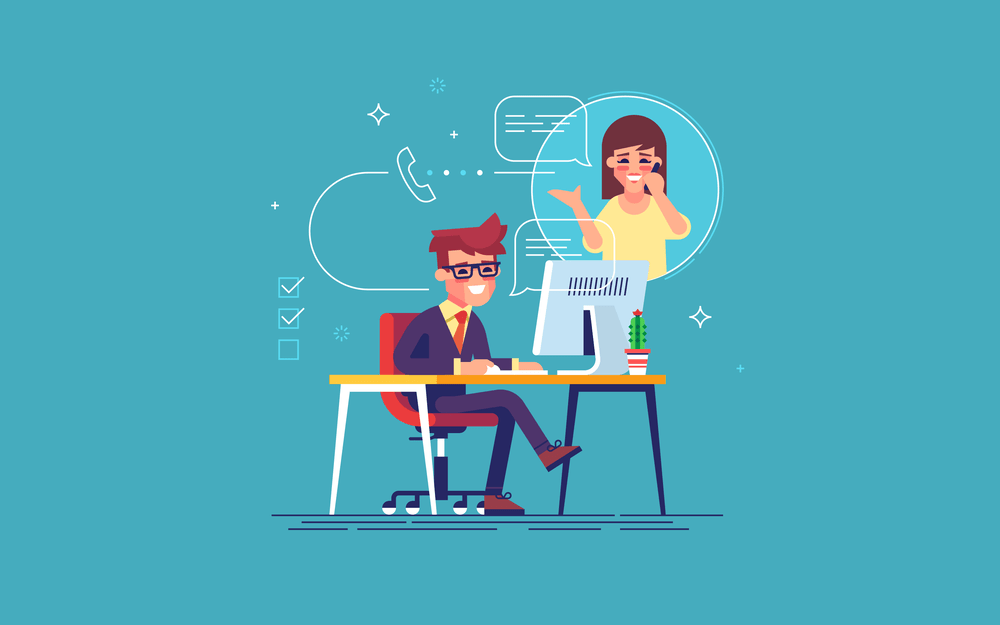 You may not know that web design is the backbone of your website and can make or break your business. It all depends on the design and its interaction with the visitors. Here are the top benefits of web design, and these things are important to understand before deciding to do any kind of web design job. All about Web Design, You may have heard about the word "Web Design" for the first time or you have been using the word regularly and do not even know what it is. Let's try to understand what web design really is, as this way, we will be clear about why it is important to master this skill before starting a career in web design.
Your website is a form of branding and establishing your brand is essential to your company's success. It is important that your website feels like an extension of your brand and lets people know about the services you provide. The identity of your company is what your customers see when they view your site.
Recommended reading: 30 Web Design Trends and Tips to Make Your Own Trend
Five Important Steps For Seamless Web Design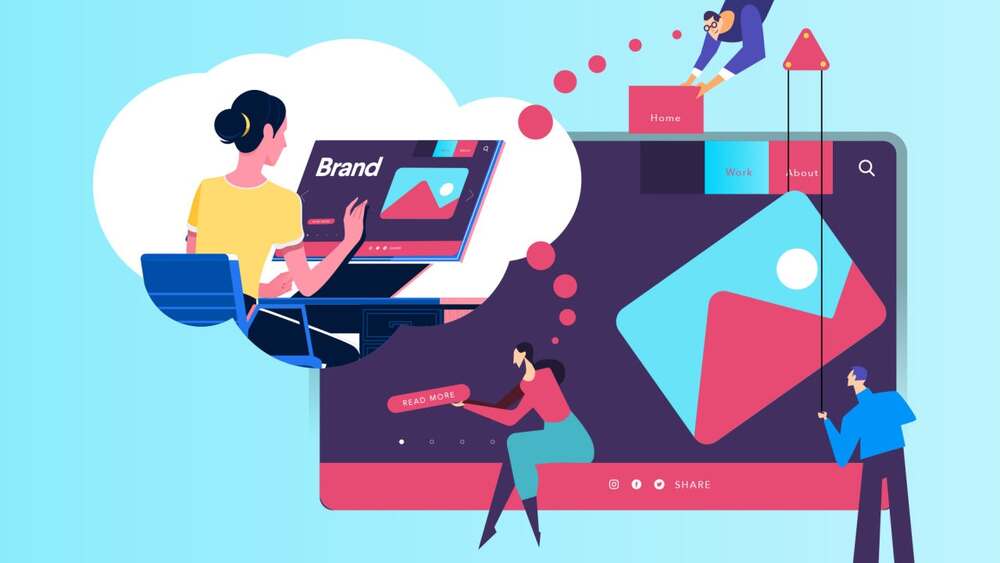 The "Seamless Web Design" concept implies getting to the website after some steps that are on-site and off-site. The steps that you take are on-site and off-site activities that need to be performed before the website gets online. The important thing to keep in mind about seamless web design is that it works the same for both short-lived and long-lasting sites. When web design is seamless, a website can take to the top of the search engines which is a good thing.
Seamless web design gives you the ability to also put in a targeted ad for your products or services. These are 6 important steps for seamless your website:
1. Analyze the Target Audience
If you're not getting any returns then you need to analyze your target audience. It is crucial to know the core characteristics of your audience and then match those characteristics with your company and product. Understanding your audience's needs is important. For example, if you know that the majority of your customers are in the high-income bracket, then you can choose web designers who focus on these customers. Likewise, if you know that your customer is female, then you can put more focus on your product or website's design with women's designs in mind.
Your website layout plays a very important role in attracting users and if your website design is poor, then your customers will not be able to easily navigate through your site.
2. Know the Competition
When building a website for your business, you should know the competition. Especially if you are starting up your business, you should know who the competitors are and what their websites look like. Knowing this will help you build a website that helps you stand out from the crowd and show them that you are better than them.
Research the Industry There are many businesses out there and they all have different requirements. The website has to look like the others and provide the same services as the others, but it should have a different selling point to stand out and stand out from the crowd. When building a website for your business, you should focus on a few selling points.
3. Consider Your Budget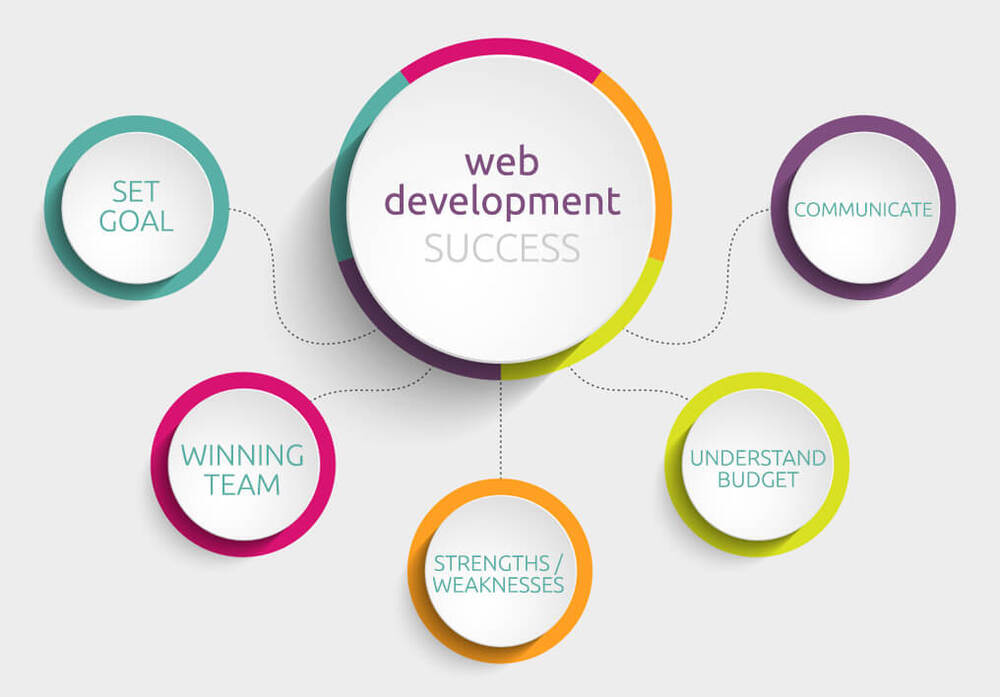 Nowadays, the cost for a web design company to design and produce a website is not very high. The web design company that you have to hire should be budget-friendly, creative, and efficient. Let's see how to choose a web design company that fulfills all your requirements.
A web design company that works with you as a client, should provide you with a website that is easy to navigate. When you look for a web design company, many factors must be taken into consideration. You can also find a web design company that works as a search engine optimization company so that they rank highly in search engines.
3. Consider Your Content and Goals
Most businesses do not know the importance of web design. However, without web design, you will be left with poor search engine rankings, poor visitor experience, loss of profits, loss of business, and lost reputation among your customers. The key to good web design is to study a few best practices, along with the following:
Check the SEO online for content goals and cross-check it with your target audience's online behavior
Evaluate your usability for the target audience Decide which screen resolutions are suitable for your site
A lot of technology has changed in the last decade, but many business owners do not consider them and just invest in expensive and complicated new technology like websites.
4. Plan Ahead for Unexpected Traffic Fluctuations
A lot of the web design services we may want in the future may be implemented by our business in a relatively untested state, which leads to unpredictable results. This can result in errors, glitches, and broken pages. The best practice for this is to predict these growth spikes so you can have sufficient time to plan and test to ensure smooth web design processes. The website design processes are separated into two broad areas, and great efficiency is required when writing content for your website. The first point of distinction is where the website content is being created, for example, web content for one e-commerce site is created in different locations.
5. Keep Up Maintenance and Updates
Web Design is a long-term, complex process, and businesses often forget that they need to maintain and update it once a year. Over the years, however, web design has become less about showing your new logo on the website and more about managing the process of the website so it runs smoothly. As a business owner, it is important to ensure that the process of running the website is not a complicated, error-prone one. In fact, many web designers will charge a certain amount to manage the process of updating the website. A business owner must keep up maintenance to maximize the potential of the website and make the best use of it. Consistency is important in business because a consistent presence on a website makes the website seem trustworthy.
Recommended reading: 6 Little things That can make or break your Website
6 Keynotes for Web Design and What You Need to Know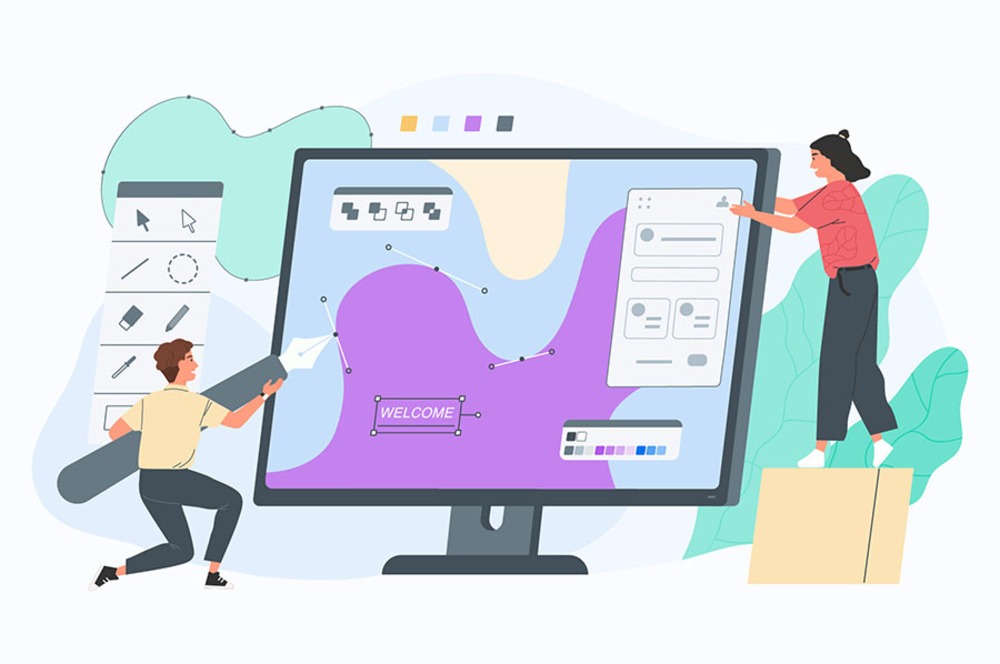 Websites are a crucial part of any company's marketing strategy. A website can represent the company and its values, but it can also show the world who they are. To create an effective site, there are many different ways to go about it and so many aspects to consider. Website design, customer experience, SEO, conversion rates, and accessibility are just a few factors that must be considered when designing a site. In this section, we will explore five keynotes for web design that will help you create an effective website.
1. Types of Web Design: Adaptive vs Responsive
First of all, websites are just websites. When designing your website, you need to consider how responsive web design will be. What does that mean? Think of a website as an iPhone application. Does your iPhone application get it right? In mobile applications, the user experience is key. A mobile user is browsing on the go, needs a quick response to any new button they press, and the action needs to happen in an instant.
Responsiveness allows you to accommodate any scenario without a user being able to tell that something is off. Of course, responsiveness isn't the only consideration when it comes to website design apps, and there are other ways to ensure a high level of responsiveness. For example, many developers have chosen to create websites based on adaptive frameworks such as Bootstrap.
Adaptive and responsive web design ensures that content and layout are maintained no matter what the user is doing on the page. A good example is Twitter's website, which looks virtually the same on all devices, making it very easy to follow the site no matter what device one is using. Adaptive and responsive web design is slightly different in that the whole site is not controlled, but rather each part is. This allows the content to change to account for the different screen sizes of the device.
2. Choosing a Web Design Tool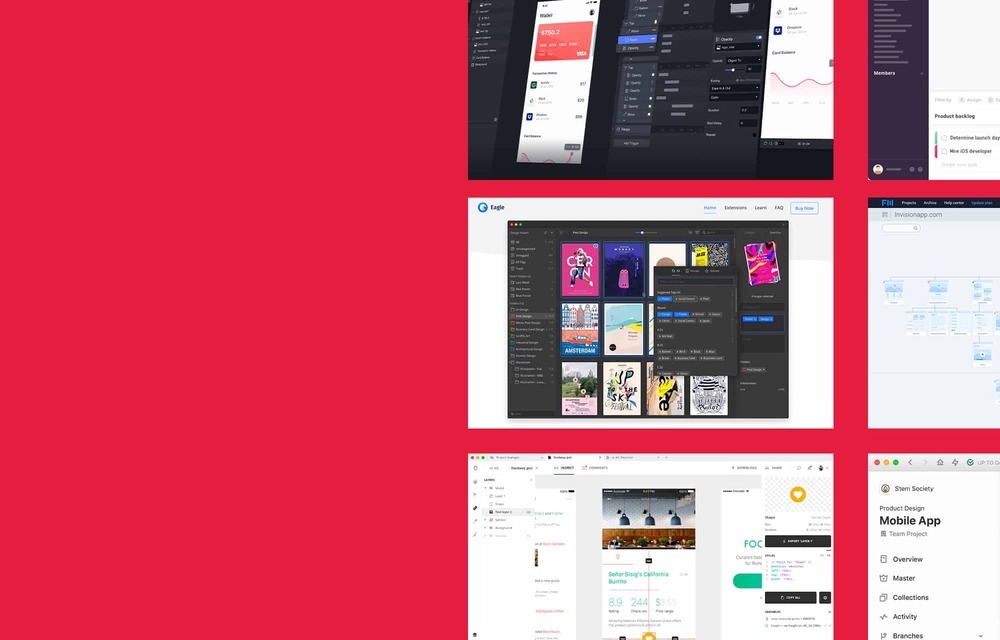 The Web design tool you choose can make or break your website. One of the main benefits of choosing a web design tool is that you will be able to share your designs with others. This can be a great way to learn from others' experiences. Web design tools will also allow you to provide feedback and make changes to your website. Some of the tools you can choose from include Canva, Fiverr, Wix, Weebly, Squarespace, Yoast, Adobe, and even Photoshop CC.
Recommended reading: Web Design Vs. Web Development: Which Profession Should You Pursue?
You can also find a web designer that specializes in designing websites. Customizing Your Website One of the great things about a website is that you can customize it to match the look and feel of the business. It is important to create your website using the elements you are comfortable with.
How to choose the right web design tool
The tools you choose to use when designing a website will have an impact on your results. To choose the best tool, consider the following questions: How many users do I expect to use my site? How are they likely to use the site? What languages do they speak? Do they have a user experience of their own on the site? Which platform do they prefer?
When designing a website, it is important to think about your audience. Web design experts advise building a user-friendly site, which is especially important when designing for mobile devices. A website should allow all of your users to enjoy your site. You must make sure that your website is engaging, especially when it comes to your customer service.
3. Functional Elements in Web Design
Designing a website for functionality, or adding as many functions as possible, is crucial for a site's usability. The function of the site should be easy to use for users and allow for the maximum amount of user engagement. Take navigation, for example, or a simple list of categories to filter. A clear distinction between one category and another will help people filter and find what they are looking for.
Another important element of a website design is learning. A website should be easy to understand, and to find out more information and to use it, the site should be a portal to learning.
"Fact: Videos, quizzes, articles, and other educational resources can provide more information about a product or brand."
The Basics of Functional Elements
Functional design elements are those elements that are used to act. Functional design is critical for website design because it serves a functional purpose that adds a great amount of value to the company. To create a functional website, you must think about how your business operates. Do you sell items online? How do you communicate with your customers? These are just a few questions to ask yourself before designing your website. Functional design elements should help your visitors achieve a goal. Some functional elements include buttons, checkboxes, content blocks, checklists, options lists, grids, and dropdowns,… These elements are great for anyone who wants to automate their online processes.
4. Visual Elements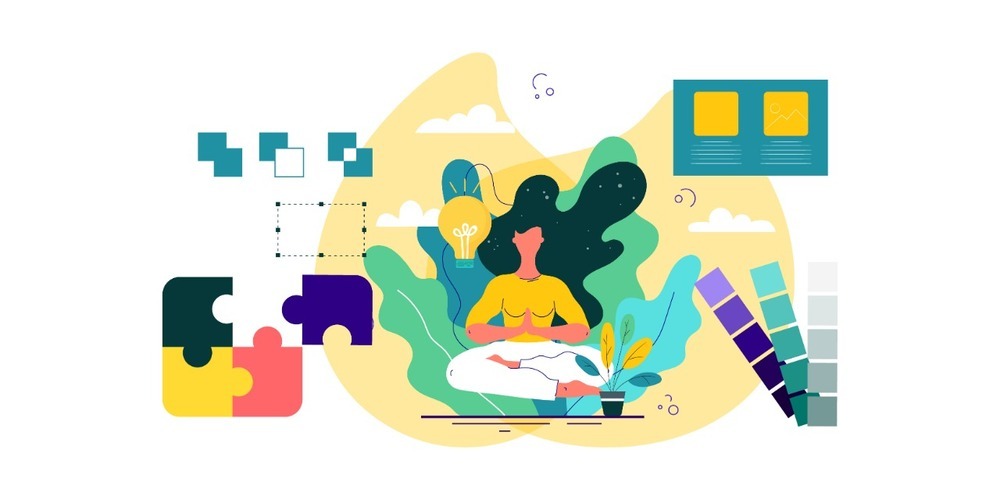 Before you start designing your site, you need to understand how you want your website to look. Websites are no longer designed with just images; the graphic designer behind the website needs to think about color, font, motion, and spacing. Many elements affect the overall look of a site, but these are the most important ones.
Learn about and understand these elements so that your site is easy to use and enjoyable to look at.
Find out who your audience is and what makes them tick. Research topics that are important to them. Discover the most popular content and the new trends in your niche. Gather this information together and use it to develop content that your audience wants to read.
The importance of visual elements
How you use colors and background designs has a lot to do with how the website will be perceived. Use colors professionally and effectively. Research what colors can make you and your company stand out. Avoid using colors that make your site look childish, or that don't add any value. Optimize your site for mobile devices by giving it a distinct look. Lastly, consider using a splash page. A splash page is an alternate page that will tell your visitors why your website exists and what makes it different. When you're designing a website, it's important to think about what will make the experience of using the website a positive one for your visitors.
5. Finding Inspirations
One way to get an idea of what your website should look like is to look at the websites of the websites that you like. In this way, you can gain inspiration for your own website design. But inspiration isn't the same thing as inspiration. No one website is exactly like another. The design aesthetic of a website is always unique, and you can find inspiration in any website you browse, no matter how similar it is to another website. Even for brands with similar aesthetics, the design of their website can vary. There's no right or wrong way to design your own site.
Consumers expect a great deal of value from their online experience. If a website or web app is supposed to accomplish a certain task, that task must be done or it shouldn't be called a website at all.
6. One more thing: Customer Experiences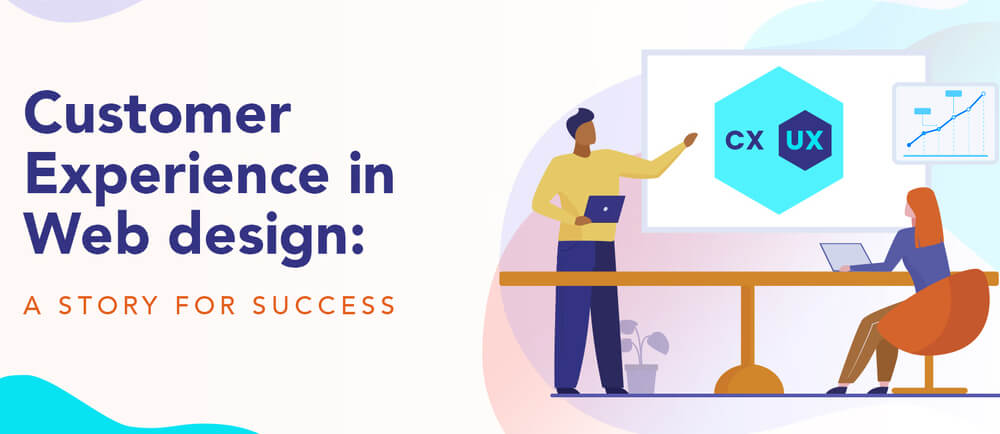 The very first major responsibility for the design of a site is to make it easy for people to use the site, understand it, and get to the point of what the site is all about. The design of the site has to make sure that there are no obstacles to the customer from starting their journey, either in person or online.
Designers are used to doing more with less – to meet a brief, they use the available tools to create a site that is powerful, beautiful, and user-friendly. If you take a closer look at the average web page, you will notice that only one side of the page is interactive. This part of the site can be used by visitors to get some more information about the company, and even to download a product or make an order.
Customers today have very little tolerance for poor customer service. They've grown up having experiences with cheap or sub-par service and they want to know that they can expect good service from a company. Providing an exceptional customer experience is one of the best ways to retain customers and turn them into brand advocates. That's why organizations like Harley Davidson are built around the mantra of "Building Friends, Not Customers." Their business model starts by focusing on the customer, and they go above and beyond to make sure they keep customers happy. This can be a huge benefit in the long term and even help your site generate referrals! 
Conclusion
If you are looking to improve your site, we highly recommend starting with your website. If it's not optimized and optimized properly, then it's difficult to see the benefits of your redesign. Also, the audience and your brand will help you decide what you need to focus on. They are the people you want to influence.
When designing for the web, it is important to focus on what you're trying to achieve first and then add in the extras as the company grows. Using the information from the above slides, you should be able to get a good idea of what your goals are and the necessary elements you need to consider. The example above is a complete redesign. However, you may want to consider fixing some smaller things. A small site could still look good.