When you ask yourself how to make your own website, you often think of expensive programs like Web.com and Sitebuilder.com. Those two are great programs for creating a professional-looking website, but what if you're just starting? These 5 free web-building sites will allow you to create your own website for free! They're easy to use and have templates that'll work for every type of business.
These web builders offer everything you need to get started including features like customizable templates, CMS management tools, SEO integration, security, and more. If you're looking for an easy way to create a professional-looking site without spending anything, these are the best options for you!
Choosing the Right Types of Your Websites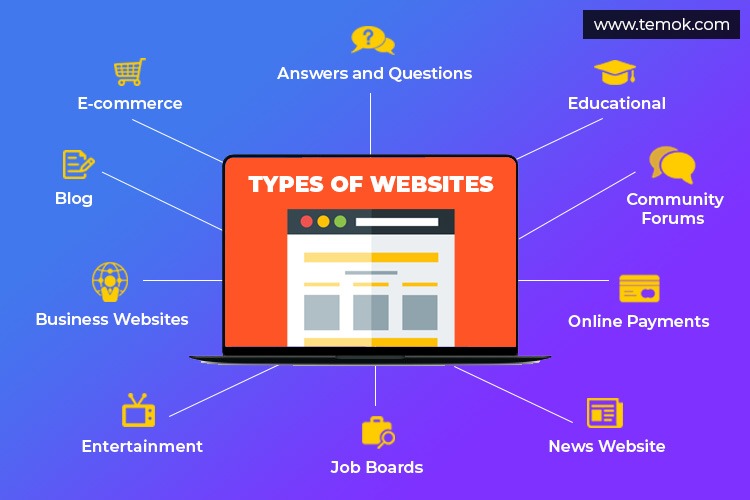 Every website out there has a purpose and a function. Understanding the different types of web pages you create will help you determine the best strategy for each project. For instance, if you're a blogger, you don't have to create several websites for each post. You can use the same template, just change the text around.
1. Landing page website
A landing page is your physical representation of your website. In a nutshell, it is a website that a person downloads when they first land on your site. A lot of marketers and business owners write off landing pages as "junk," but, in reality, landing pages are a great way to convert visitors and get them to your website or to fill out a form. To find the right type for your business, your landing page will need to be:
Easy to navigate
Convenient to use
Make your visitor feel like they're doing something important
You should also look for landing page typography to ensure your visitors don't need to read the entire page.
2. Magazine website
This is probably the most famous type of website. Similar to a traditional magazine, this is a digital publication that contains an assortment of articles and videos. These websites are perfect for lifestyle and business purposes, as they cover a wide variety of content. They are a great platform to share links, articles, and images with friends and family. What is a bulletin board? Bibliography websites are essentially web versions of the catalogs you can find in brick-and-mortar stores. While catalogs typically focus on a particular industry or hobby, bibliographic websites focus on topics like culture, history, health, and economics. By browsing different bibliographic websites, you can discover everything from top designers to must-read blogs and journals.
3. eCommerce website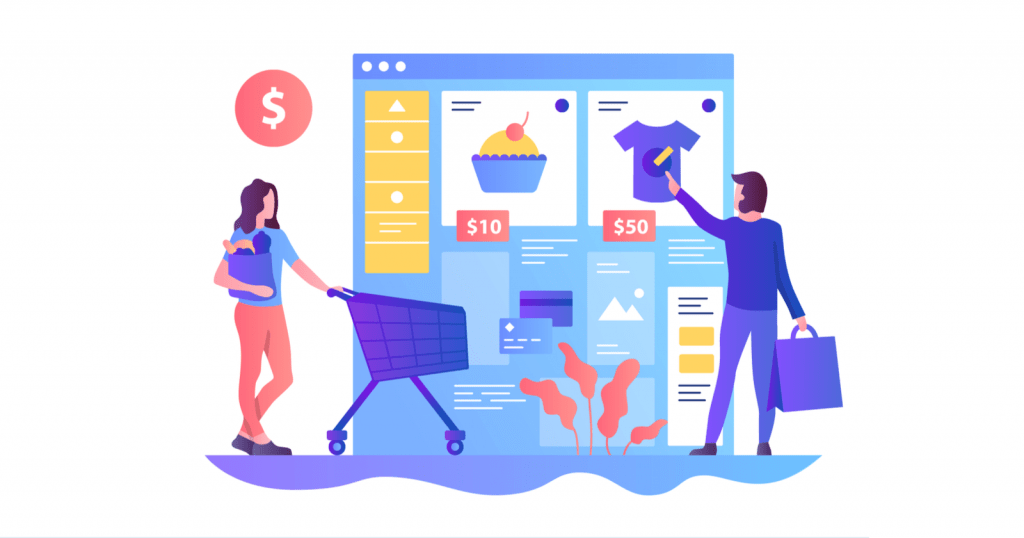 Recommended reading: 10 Best eCommerce Website Design Services for Success
An e-commerce website helps you sell products and offers a web store. It's a fantastic way to expand your customer base. It's also easy to set up and most will give you full control over your products. Ecommerce sites are also used to sell services, events, and products.
It helps customers buy your products through a secure online purchase process. If your e-commerce site is easy to use, then you'll be selling a lot of products.
How to set one up? There are three main ways to set up an online store. You can set up your site on your own, using a custom development company, or by enlisting the services of a web store designer. You'll find web store designers in any local business center.
4. Blog website
A blog website is essentially a blog that covers a variety of topics. Although the blog can cover a variety of topics, the content is usually one or two posts per month. In the early days of blogging, the format was to post an item for each day, but now the posts are published in a monthly or weekly format, making the format less engaging. Blogs are not something that anyone new to the industry would have to learn, as their readers would already know the format, but the next step in branding is to tell a story, and to this end, a blog is not an option. A story-telling website is one of the most important features of any website. To attract the right traffic, a story-telling website should have the right picture, text, and design.
Recommended reading: 20 Web Development Blogs You Should Follow Right Now!
5. Portfolio website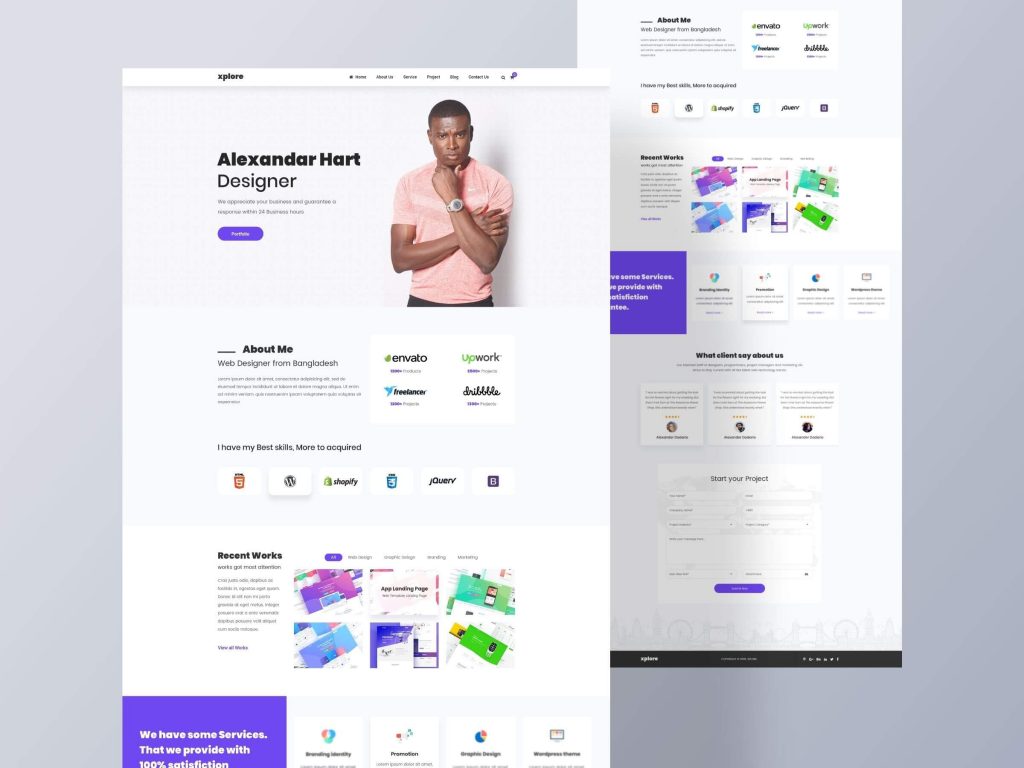 The most common form of website is the portfolio site, which is a digital portfolio that includes an overview of all your available work or a list of services provided. For example, if you're a web designer, you might want to list your website design skills on your portfolio page, even if you're only offering graphic design services on the side. This format can often also include links to your portfolio of websites and some form of advertising. Sometimes people will go as far as to build a portfolio website, with the intention of seeing how many people link to it. They may find that most visitors link to the portfolio of the most popular website, not their own.
6. Business website
For businesses, the form of a website can vary greatly. What's more, it also depends on the industry. Your business, company, or product could be whatever it is you sell. You could be a small family business trying to be the go-to spot in the marketplace. Or, it could be an organization like the Chamber of Commerce or a franchise like Ikea or Pizza Hut. Therefore, a business website is a list of links, which can also be called pages or pages and sections. These are called websites or the desktop version of their page. It can also be called a website or a websites page. A website can also be made up of different pages. It will most likely contain sections of the website – the home, contact, product, blog, e-commerce, or another component.
7. Social media website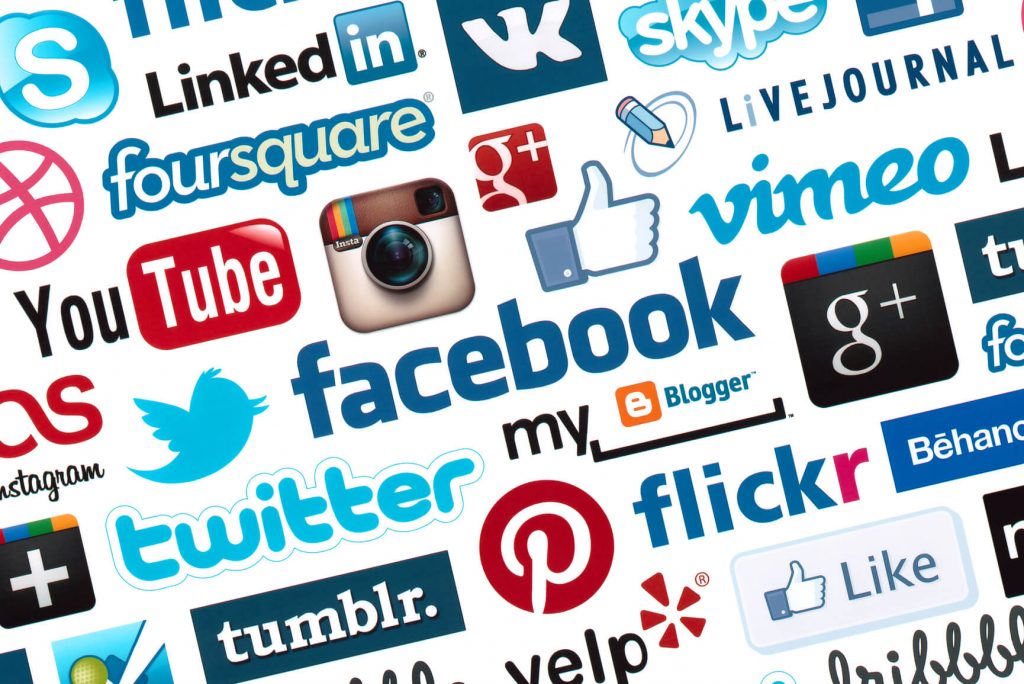 A social media website is a website that can be used by a business to interact with customers. Businesses can be on Instagram, Twitter, Facebook, LinkedIn, Pinterest, and other social media sites. The advantage of social media websites is that they are user-friendly and inexpensive. Most sites allow businesses to set up specific profiles that only a certain group of people will see. This makes your profiles more manageable and specific. That said, it is still important to be on all the social media websites you can. You can gain fans and customers through social media websites.
How to create a social media website? Creating a social media website takes more effort than many people think. There are many moving pieces to a successful social media website.
When do You need to Create a Free Website?
If you want to create a website for your business, the first thing you need to do is decide what kind of website you want to have. The most common types of websites are blogs, photo-sharing sites, social networks, and commercial sites. You should also make sure that your website will be secure enough for your users' information.
Once you've created your site, you'll want to start adding content such as text, images, links, and videos. You should also consider how often you'll update the site. The next step is to select a hosting service provider. There are many paid and free services available. You should choose one that allows for more than one domain name and supports email accounts.
Creating a free website is one of the easiest ways to promote your business online. A website is an online representation of yourself, so you must create one that reflects your company's personality. You can do this by filling in the details and content on the site. There are many tools and templates available to simplify this process.
Recommended reading: 24 Things to Consider When Designing and Developing a Website
How to Make Your Own Website for Free?
With a few clicks of the mouse, you can create a website for business that will stay up-to-date and impress your clients. All you need to do is choose from our vast selection of templates – there are thousands to choose from. With just a few more clicks, you can add your own content to the site. Making a website will help you find new customers, clients, and staff – all without leaving the comfort of home.
With so many different ideas on website design, you have to make sure that you are making the right choice and look for expert help. There are some good reasons to get involved with the world of website design, however, such as the extra visibility and control that it gives you over your site. There are also some terrible reasons to do this, however, including:
Giving away too much control
Giving up too much privacy
Poor programming
Getting your website hacked
These 5 free websites include the most popular sites or the ones that generate traffic the fastest.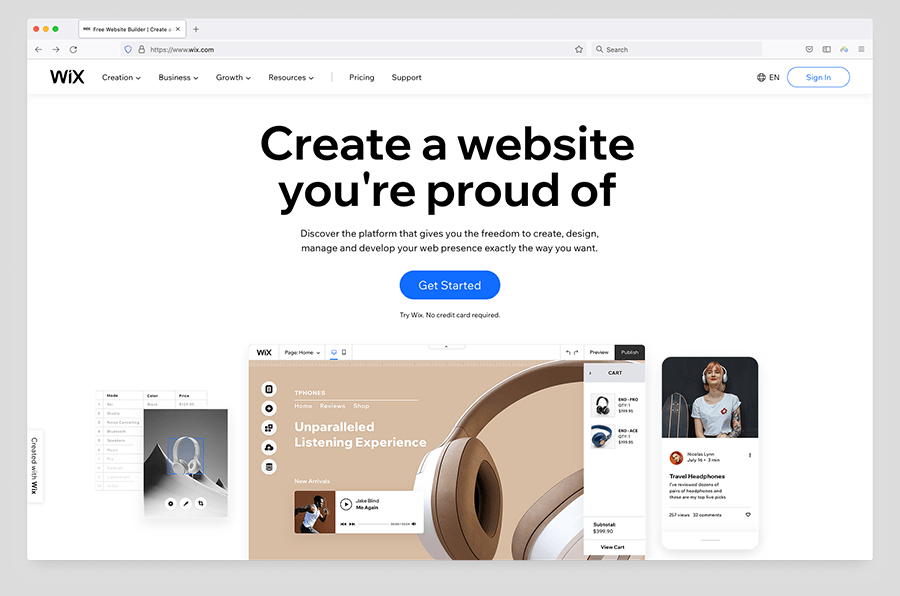 Perhaps the most well-known and established site builder in the UK, Wix provides hundreds of design templates to help you build websites for small businesses. As well as templates, you will also be able to choose from a large range of fonts, background images, and logos. The service can even be set up to accept payment through PayPal. Wix is a visual website builder that doesn't force users into one style of layout. Instead, the website builder enables you to get to grips with your own site design style, whether you choose to go for a square layout or something a bit more eclectic. Once you've created your site, you can access a wide range of site tools such as a shopping cart, email marketing tools, and the ability to design mobile-friendly sites for all platforms.
2. Weebly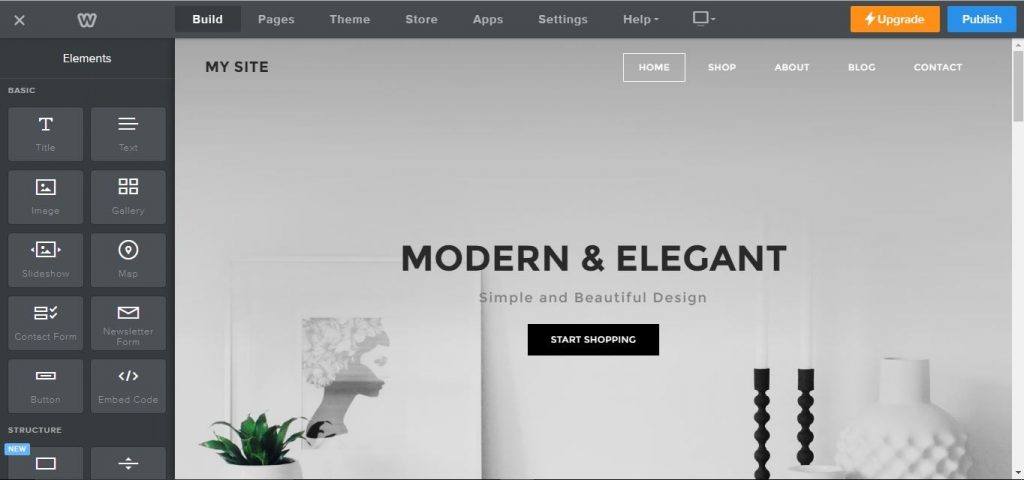 Weebly is one of the top website builders on the market. The site has a range of easy-to-use templates, which can be customized to suit your requirements. There is also the option to upgrade to a premium plan, which gives you unlimited pages and design options. What makes Weebly stand out from other website builders is the high level of support it offers. It's one of the best website creation and hosting services around, and we'd recommend it to anyone who wants to create a business website for free. Weebly is probably the best-known website creation tool on the market today. It has been around for a long time and still has the option of opting to use the simple to use Starter or Advanced packages, which cost $59.99 and $149.99 respectively.
3. WordPress

As a WordPress user, you can easily build a website with a personal touch. WordPress gives you the chance to create an easy-to-use, yet very powerful platform for your website. With WordPress, you can set it up on the server that you have in place, either on your own computer or on your server. It can be run on a server, or on your own home computer, as the case may be. WP-SAVE.COM allows you to host your WordPress site on the SAVE.COM servers, giving you several benefits, and making the site as secure as it is possible to make it.
4. Squarespace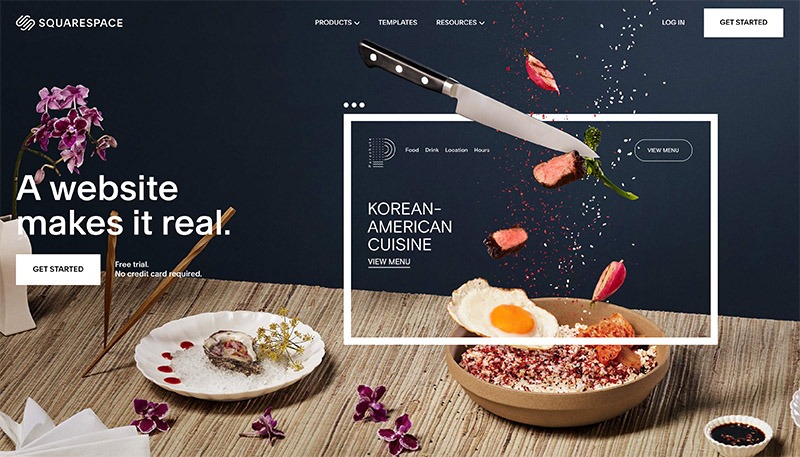 Squarespace is one of the leading website-building tools, with over 40 million users worldwide. The service is comprehensive in its features, providing a powerful set of tools for getting started with a professional look to your site. This allows you to create a basic website or a fully-fledged enterprise website without needing to hire anyone to do it for you. It has a strong set of tools and a no-nonsense user experience. It has a great reputation for providing expert website design advice and helping users to make the right choices.
5. Strikingly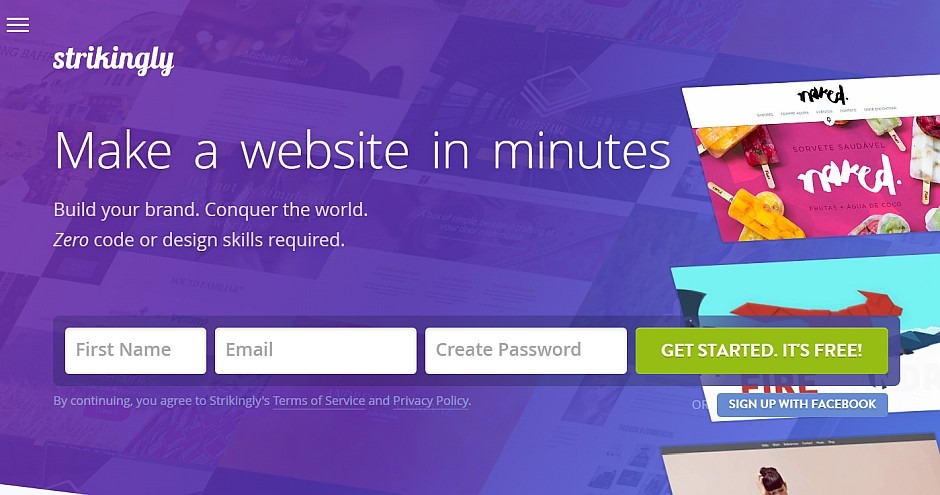 Strikingly, is a web design service that offers a hassle-free way to create websites with help from no-obligation design consultations. It is one of the most innovative services, with its own innovative approach to design. There are no tricks or gimmicks, just genuine work that delivers well-made, functional websites quickly and efficiently. There is no need for plug-ins and excessive website designs, just a simple framework that is easy to use. The website design features are easy to use and can be fully customized for the requirements of the business. With free business templates and full website hosting, the platform works at very affordable prices.
In short
Most people think that they need to be professional web designers in order to make a website. However, this isn't the case! There are several free and easy website-building sites available that make creating your own site possible for anyone who can type. These sites allow you to create business websites free with no design knowledge at all. With these sites, you can create any type of site you like. You can have a site for your brand, your blog, or anything else!
If you find yourself struggling to create a website, then we have to say that you have nothing to worry about. With all of the online tools on the market, there is no reason why you cannot do it. You may even find that you can make money from it too! So, it's clear that creating a website is not as difficult as you may have thought.