However awash with challenges induced by the Covid-19 pandemic, the interminable year 2020 still anticipated the emergence of outstanding web design trends in 2022.
Indeed, the quarantine period, in concert with remote working, has increased human exposure to the virtual world, especially websites. The ignorance of the latest design models can thwart people's frequent visits and then make companies lose much of the potential segment. In this article, we'll summarize the top possibly dominant website design trends in 2022.
1. The 1st web design trend in 2022: 3D
3D technology has a growing permeation in numerous spheres, and web design is no exception. Although 2D design still accounts for some certain shares, the high application of its 3D counterpart cannot be overlooked and seemingly thrives in subsequent years, thanks to the advancement of 3D-friendly inventions (Figma, one of the top mobile app design tools, or Adobe Dimensions CC). Ranging from three-dimensional colors that use gradient schemes and shading to give flat objects a 3D feel, the technology is used to create illustrations and interactive content in both static and dynamic forms.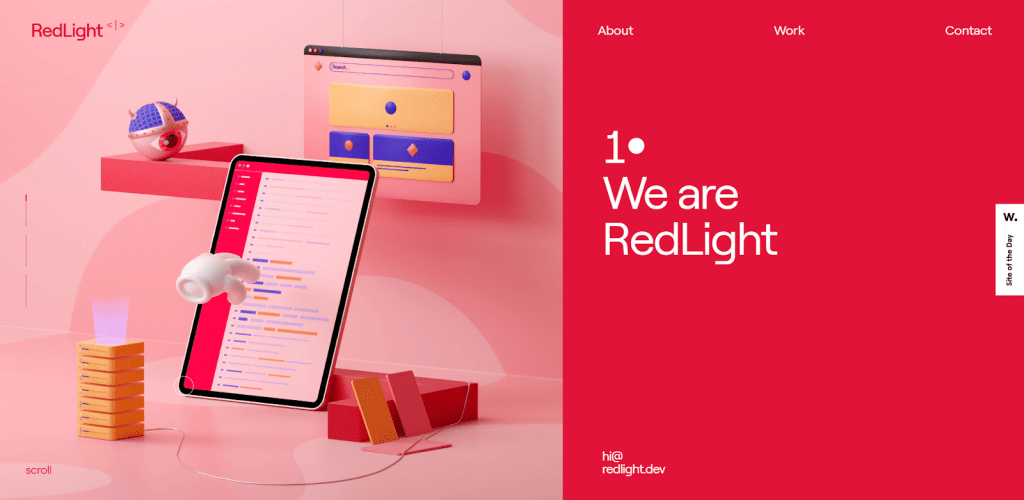 Even various e-commerce websites build 3D simulated products to help customers know how their products look in real life. In addition to rendering them more responsive, this future technology motivates user participation in websites.  
2. Neumorphism
Since its debut in 2019, Neumorphism has been considered an atypical evolution in web design. Following its predecessor, Skeuomorphism, this design approach aims at both pursuing the minimalism style and imitating physicality by overlaying drop shadows. In other words, this trend applies embossed and debossed patterns to websites, subsequently producing a semi-flat design that looks more realistic than the traditional minimalist trend. Despite its young age, we'll await its success this year.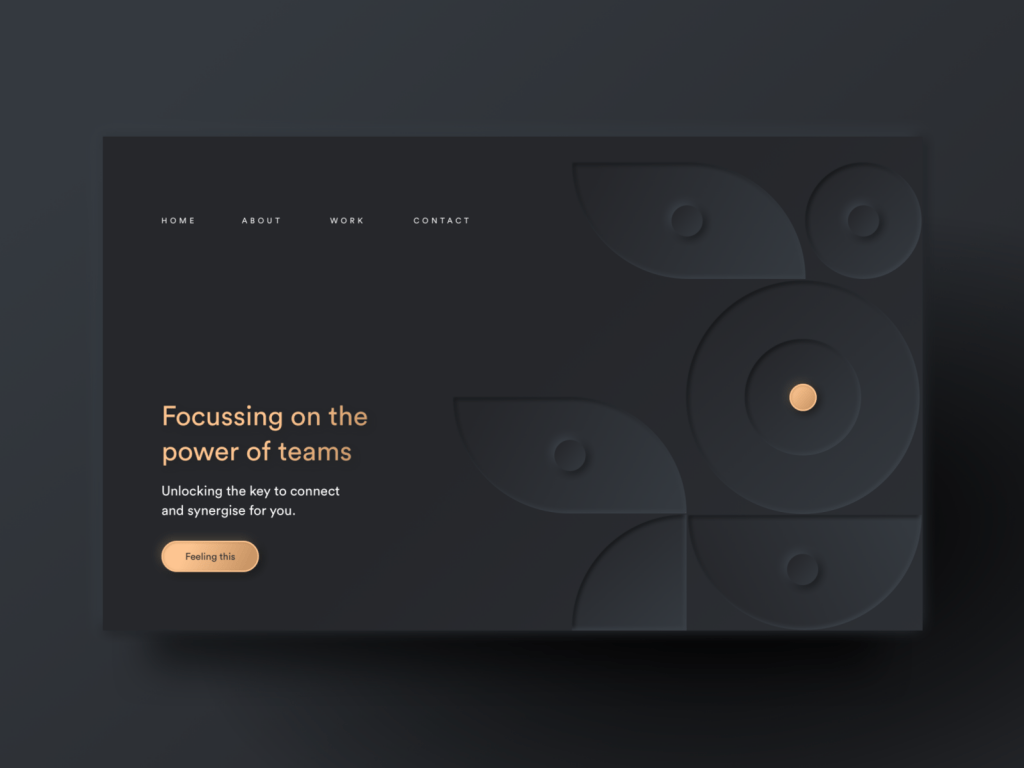 Recommended reading: Top 7 Vietnam Web Design Companies in Vietnam
3. Parallax Animation
Utilizing web-based animations doesn't sound bizarre among web designers and even web users. Apart from traditional techniques including micro animations, parallax effects have growingly appeared as a vague concept. By definition, parallax refers to the faster movement of foreground objects than background ones when users scroll up and down. Thereby, this technique produces an optical illusion about the distance of 2D or 3D scenes. When visitors navigate, the depth induced by this method makes them feel like being immersed in the great performance of websites and turns pages into something partly pragmatic.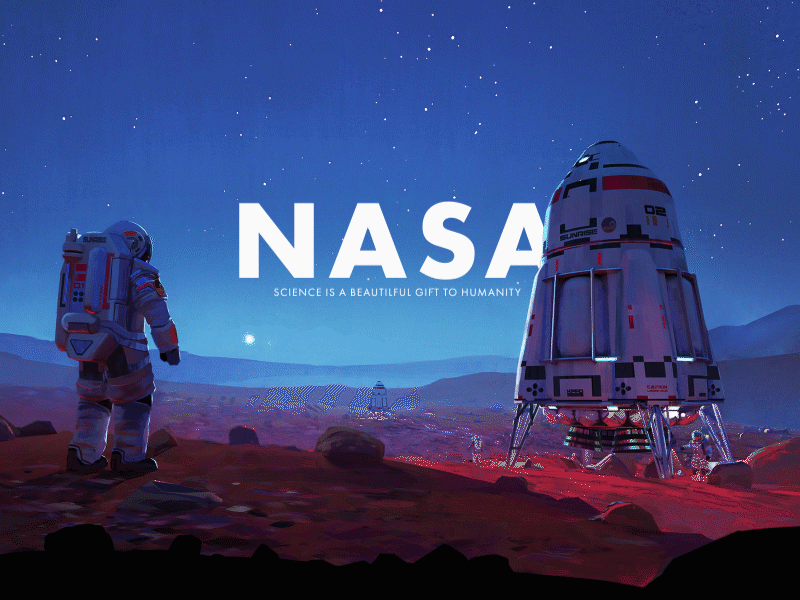 4. Scrolling Transformations
The way users navigate websites has already revolutionized with scrolling transformations. In 2022, this ongoing trend continues to stand out with the evolution of Horizontal Scrolling, Scroll Animations, and Scrollytelling. That being so, websites become more interactive and accessible rather than merely functioning as the bland machine to connect users with online activities. Therefore, those changes allow users to have more intriguing experiences but collect key information from websites.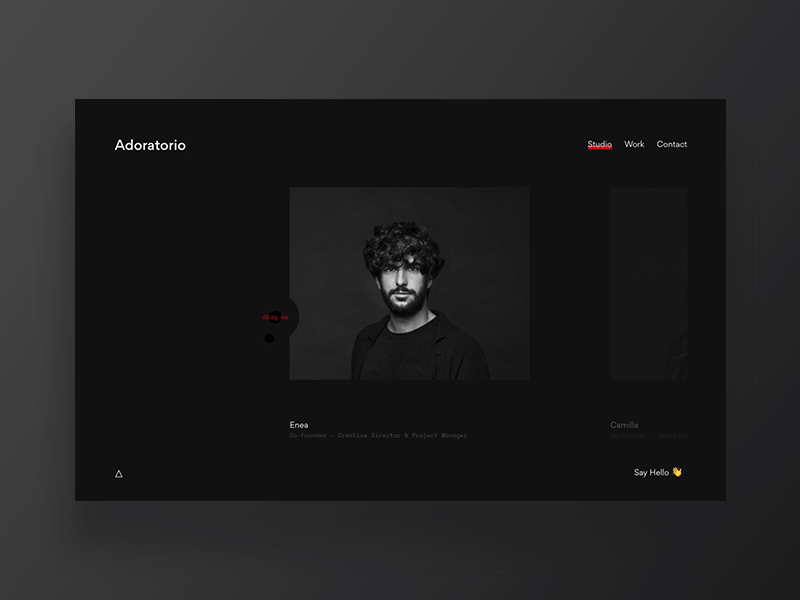 Recommended reading: How to Tell If a UI/UX Design Company is Good to Hire?
5. Illustrations
Conventional websites are filled with words, numerals, and stock photographs, which are occasionally considered monotonous and generic. It comes as a little surprise that cartoon and hand-drawn illustrations have lately evolved and ridden a wave of public interest. Accordingly, designers have leeway to craft unique characters or items that make their brands more personable and consequently leave a lasting impression on visitors.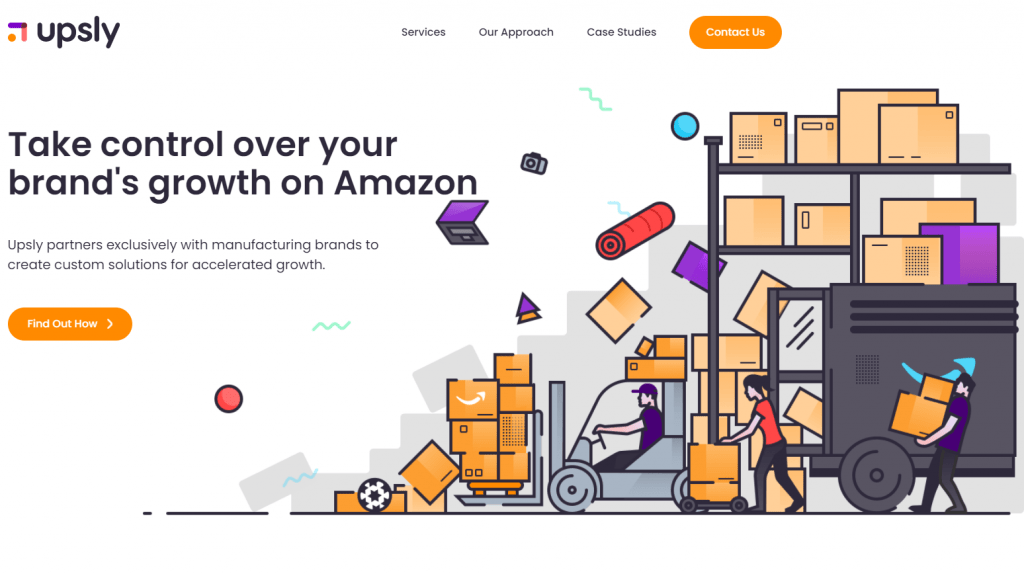 6. Comfortable Colors
The digital advancement undoubtedly accompanies the increased time of gluing eyes to screens, albeit large or compact. To buffer repercussions from this harmful act (e.g. eye strain), web designers aim at comforting the user's sight with soft color palettes such as warm browns, wholesome greens, or pastel hues instead of dramatic color schemes like dark mode which was an overwhelming trend of the previous year. Concurrently, these comfortable colors naturally give them mental relief and higher concentration on work. This is one of the web design trends in 2022 we are anticipating.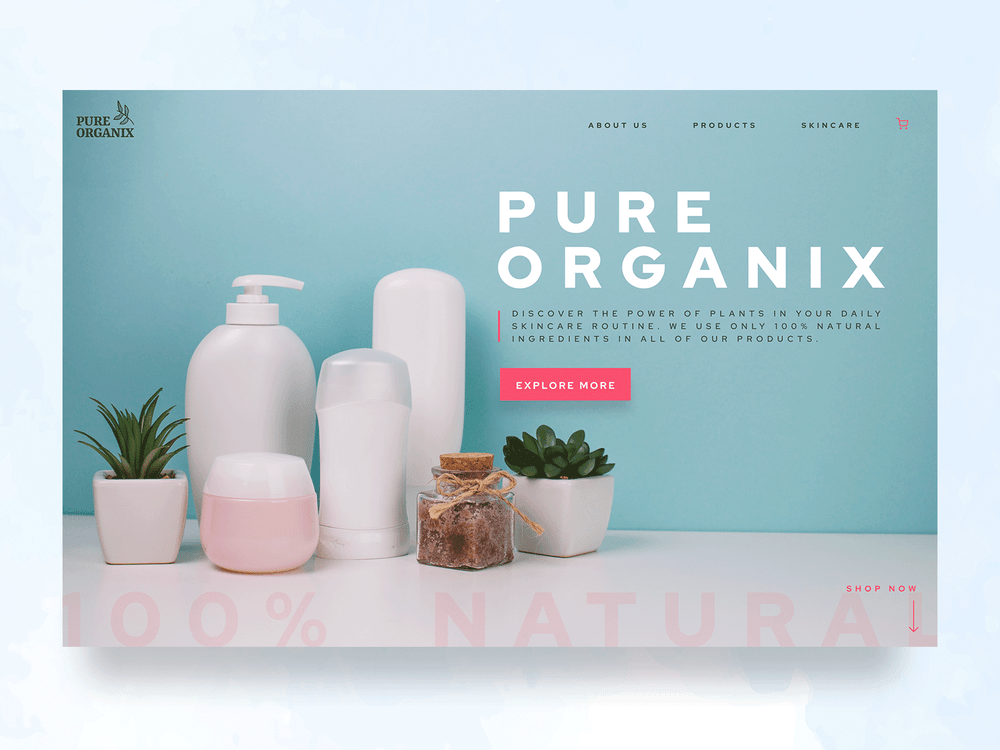 7. Minimalism (Flat Design)
Staying away from the hustling life, various people are seeking a more peaceful and simpler lifestyle that is reflected in minimalist designs. It's not a novel design tendency, yet has so far been associated with much of the whiteness, typically Apple's website. Though, this minimalist style is anticipated to expand to other colors but adheres to several certain design principles such as a user-friendly interface, the maximum 3-color layout, or the omission of excessive details (shadows, textures, or color transitions).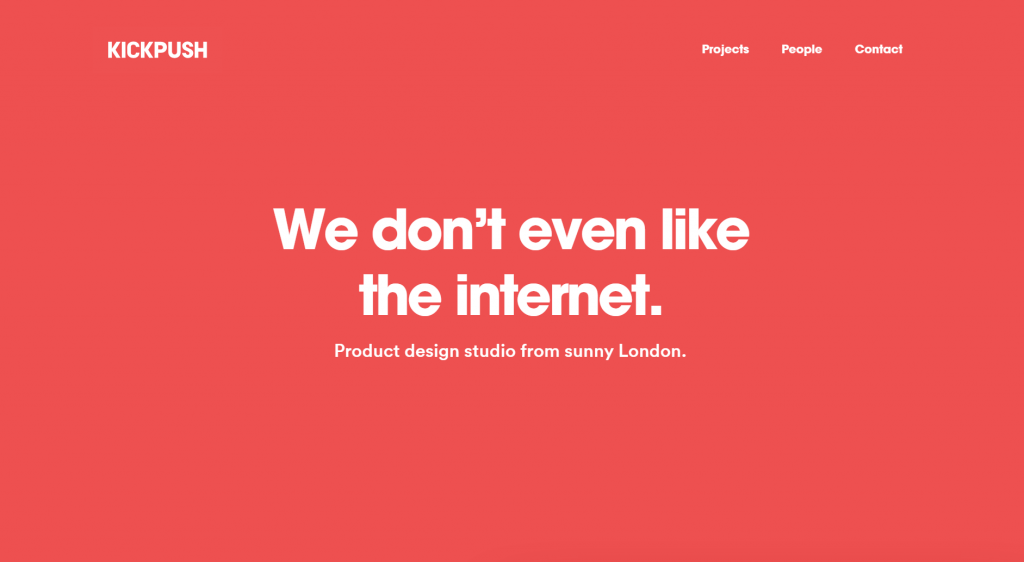 8. Gradient Color Scheme
The new gradient logo of Instagram received mixed success right after its rebrand in 2016. Until now, gradient themes have gained popularity and become a new inspiration among web designers and other creatives. The trend adds more intrigue and visual synergy by creating immersive overlays or backgrounds and building textures for illustrations. Gradient web designs might go with bold typography to emphasize the major content of websites.
Recommended reading: What is UI? User Interface Design
9. Video-Embedded Design
The combination of graphics, photos, and illustrations is a traditional fashion to convey different messages of brands visually. In addition, companies now tend to integrate pre-recorded videos into the website, which has become one of the captivating web design trends in recent years and shows no sign of flattening out from 2022 onwards. Prevalently used for the website homepage, videos showcase how the company operates or staff members interact. Visitors to the website can see the positive aspects of the company culture and track available services. 
Check out this official website of Gogoro Global, and you will see how video-embedded design works.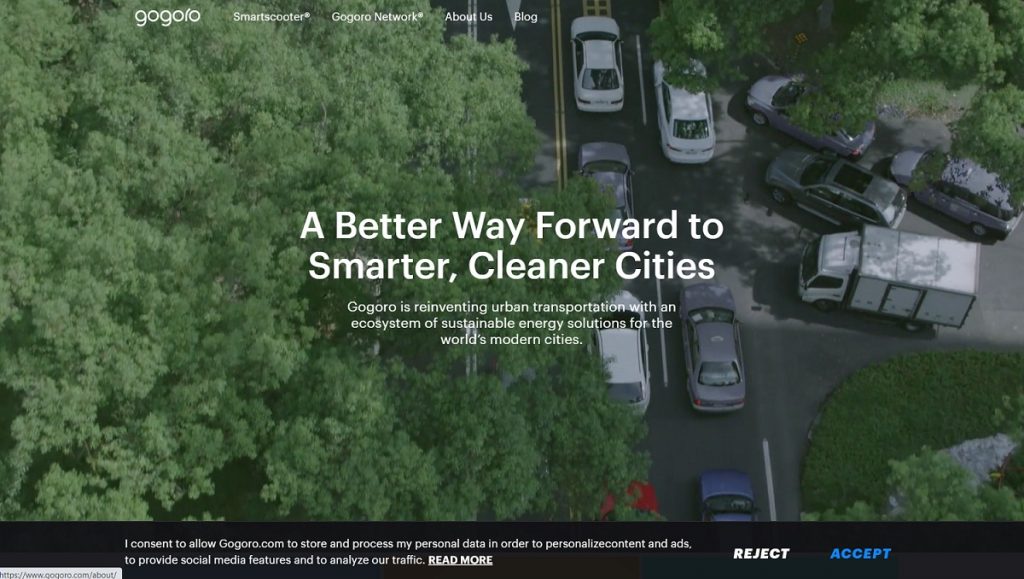 Recommended reading: 3 UX Career Trends Every Web Designer Should Know
10. Organic and Fluid Shapes
This year welcomes the explosion of organic and fluid shapes that topple the impregnable position of geometric shapes. Such graphics and shapes might resemble a hill, a leaf, a lava lamp, or any imaginable item. Going beyond familiar lines or angles, they are tellingly asymmetric and give visitors an extra sense of excitement. Some web designers could incorporate those abstract shapes with motion effects to produce vivid animations and bring websites to life.
11. Virtual Reality
The hectic life, in conjunction with the booming of cutting-edge technologies, reduces the frequency of physical visits to conventional stores for purchasing necessities such as clothes, furniture, or more luxurious products like automobiles. Highly applicable to various realms from education to healthcare industries, virtual reality (VR) technology now penetrates websites and becomes one of the web design trends in 2022. Particularly, the introduction of WebVR API attracts the attention of clients to websites and then encourages their buying decisions or improves user experience.
Visit the website of Puratos Sourdough Library, and you will see how VR is applied in web design:
Moving forward, we expect to drive virtual carts around Amazon marts, pick up our favorite products, make online payments and wait for the delivery. Or one day, we can virtually tour around rental apartments instead of our physical presence on those sites. These expectations imply the WebVR or WebAR's prospects in the future web design.
12. Digital Explanations of Physical Products
The harmonious blend of real products into the digital world has been widely employed in web design. This is one of the web design trends in 2022 that helps describe physical products from digital perspectives by displaying the cropped images of the smartphone's rounded corners or coffee beans spread around the package like in the two following examples.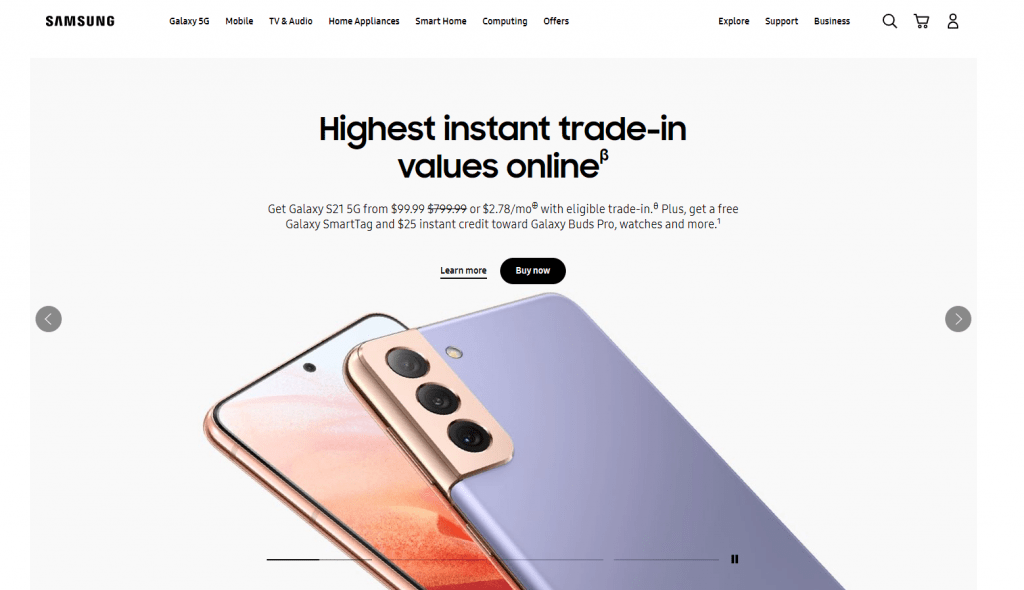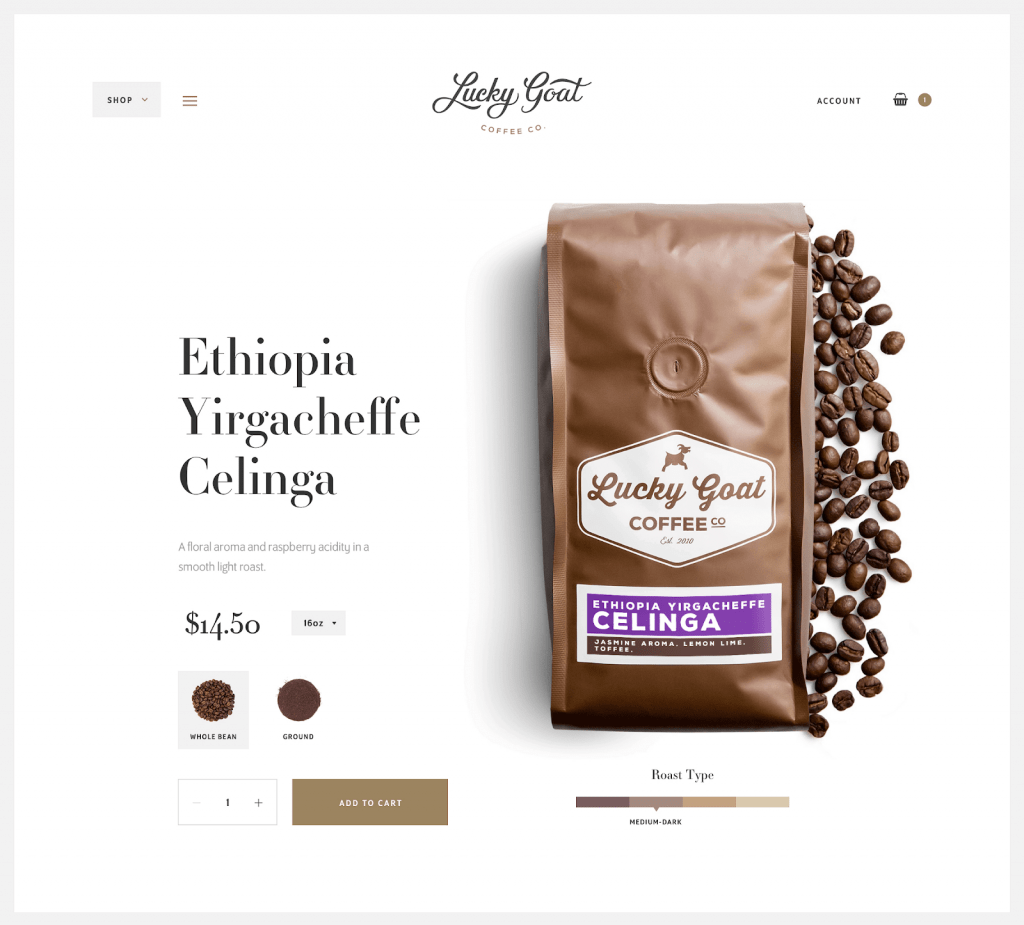 With that said, visitors would see the sophisticated design of the phone or the content of the coffee bag. Not only does this trend create visual impressions and spotlight products, but it also renders websites more original and captivating.
The bottom line regarding web design trends in 2022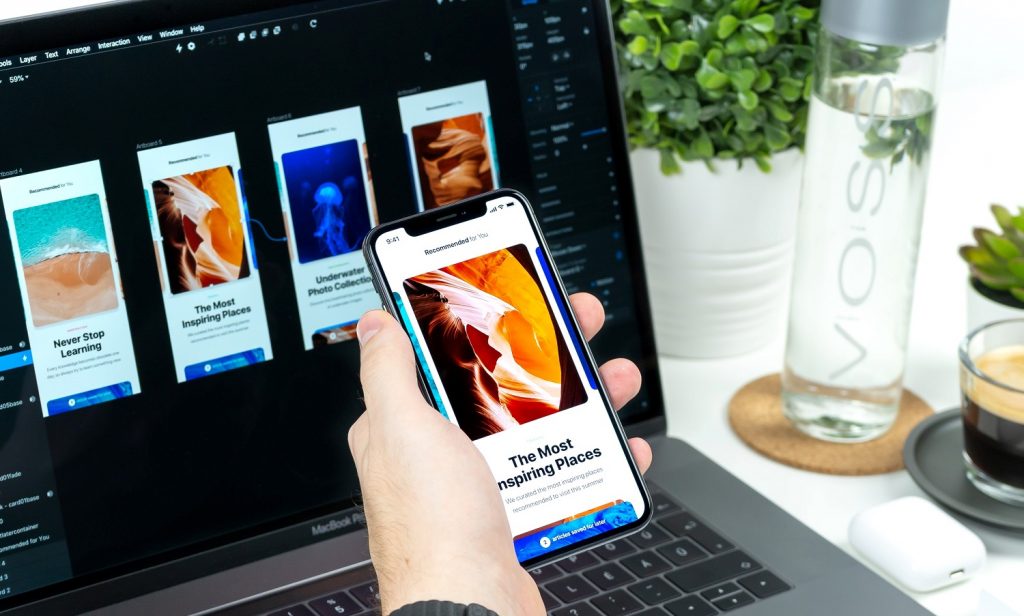 People have different views about which design elements would appeal to them. Despite the prediction of the twelve upcoming 2022's web design trends, no propensity outweighs others. Therefore, web designers might combine assorted web design styles as per purposes in order to whet users' interests and reduce the bounce rate afterward.