Today, more and more companies are looking at Asian and Pacific outsourcing markets to find reliable and affordable services for their web projects. Of which, Vietnam was ranked ninth in the top digital nations in the world, according to the 2020 Tholons Global Innovation Country Index report. Based on unbiased reviews and ratings on Clutch and The Manifest, we'll conclude a list of the top web agencies to help you find the most suitable website development company in this market.
Designveloper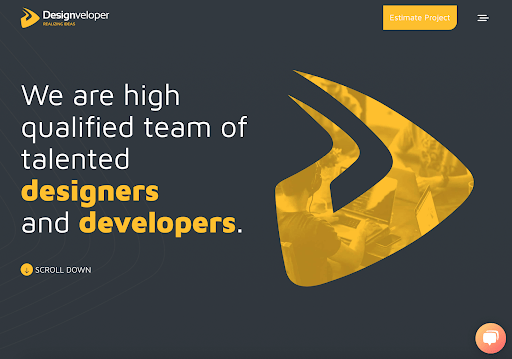 This company is among the leading software development companies based in Ho Chi Minh City, Vietnam. The company specializes in web development, custom software development, mobile app development, UI/UX design, and VOIP systems.
Since its foundation in 2013, Designveloper has worked with SMEs and large enterprises in a variety of industries such as financial services, healthcare, eCommerce, and consumer products. With the ultimate goal of providing clients with high-caliber services, the company has impressed clients with highly experienced teams, exceptional collaboration, well-managed project management, the ability to scale projects without compromising performance or product quality, and more.
Designveloper has applied agile project methodologies to ensure the whole work is conducted seamlessly and on time. Also, the company is verified by leading third-party companies including Upwork, Apollo, which is a platform to build and manage GraphQL API, and Meteor, which is considered the best JavaScript framework to develop responsive apps and fully tailored real-time, single pages.
Enlab Software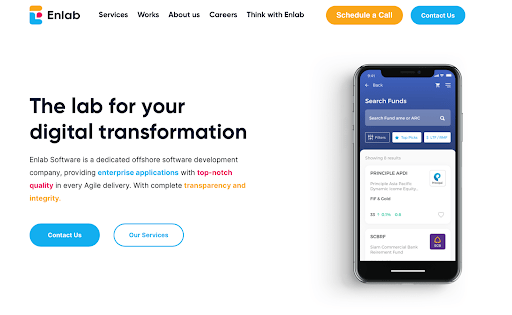 Also founded in 2013, Enlab Software is highly appreciated as a dedicated website development company based in Da Nang, Vietnam. The company has mostly worked on web development, mobile app development, and custom software development projects with SMEs in financial services, advertising, real estate, construction, and more.
Over years of operation, Enlab Software has won clients' faith in technical expertise, dedication to whole projects, communication styles to reach the best consensus, impressive speed of delivery, and good-quality deliverables. So little wonder that the company received an award for the top B2B company in 2020 by Clutch.
Depending on your demands, Enlab Software provides three different engagement models including:
Fixed Price that fits small-scale projects;
Time & Materials that is designed for medium and large projects with numerous iterations;
Dedicated Team that suits long-term projects with scalability.
Golden Owl Consulting Ltd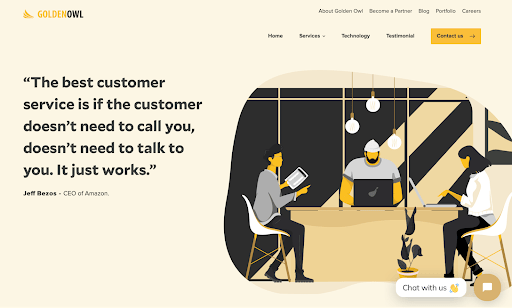 It was first established as a software outsourcing joint venture with two headquarters in Vietnam and Singapore. Since 2015, the company has rapidly expanded its operation in different jurisdictions entailing the USA, Australia and Norway. This surprising growth rate contributed to the company's achievements during years of operations, typically the Top Web Developers in 2020 by Clutch and the Top Web Development Company in Vietnam by AppFutura.
The company offers services in web development, mobile app development, UI/UX design, IT solution consulting and more. Working with companies of all scales, Golden Owl commits to building scalable, high-quality deliverables at a competitive price and tackling remote work resourcefully. For this reason, the company receives rave reviews about its great project management and communication skills to keep up with customers' requests.
PowerGate Software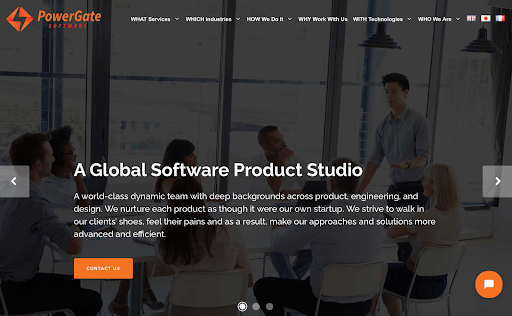 In 2011, PowerGate Software was founded in Ha Noi, Vietnam by a top-notch expert team from various backgrounds. Over the last decade, the company has established different branches in the USA, the UK, Canada and Australia. Also, it's received awards as one of the top developers by prestigious platforms (e.g. GoodFirms or Clutch) for a myriad of successfully developed projects in assorted fields (e.g. healthcare, marketing & advertising, retail or education).
When startups want to hire an outsourcing team to create websites from scratch or when established companies want to extend their internal team, PowerGate Software is always among the best options. Working on the motto of bringing creative ideas to life and supporting deliverables to the fullest, the company applies stringent agile practices and integrates cutting-edge technologies (e.g. blockchain, business intelligence, etc.) to varied products like websites or mobile apps. For this reason, the company helps clients increase website traffic and acquires good feedback from end-users.
Faba Technology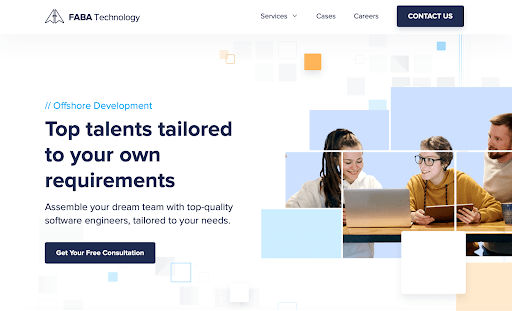 Aanother top-notch website development company on this list. Apart from websites, the company's high-skilled and supportive teams also excel at mobile app development, UX/UI design, quality assurance and DevOps service.
From fully managed services to staff augmentation, They help SMEs build their own competitive advantage over the Internet, regardless of their industries. To do so, its expert teams use the top website, mobile and database technologies (e.g. ReactJS or NodeJS), strict agile methodologies and straightforward development processes. Their proactivity, fast understanding of the client's problems, accurate quotes and timely deliveries also help them to obtain remarkable achievements such as the Top Developers in Vietnam in 2022 or the Top B2B Companies in Asia by Clutch.
Groove Technology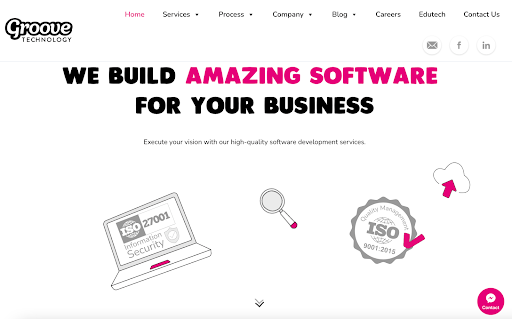 The company firstly impresses clients with a wide range of services provided to SMEs in the supply chain, logistics, hospitality, education, business services, and more. Besides common services regarding web and mobile development, the company also provides IoT (Internet of Things) services, software consultancy, data analytics, hosting, enterprise digital transformation strategies, and more.
There are five available development models including full outsourcing, dedicated teams, fixed-scope projects, team augmentation, and time & material. Each of them is specifically designed to fit the unique demands of customers and elaborates assigned tasks for stakeholders. These straightforward procedures, together with innovative technologies and extensive expertise, help companies maximize their online approach to final customers, guarantee internal staff wellbeing and increase incomes.
Further, the company receives positive feedback for its exceptional communication and project management skills, attention to detail and timely manners. So, to satisfy increasing demands for going online, the company has expanded its business from its headquarter in Ho Chi Minh City, Vietnam to Australia and Hong Kong.
CO-WELL ASIA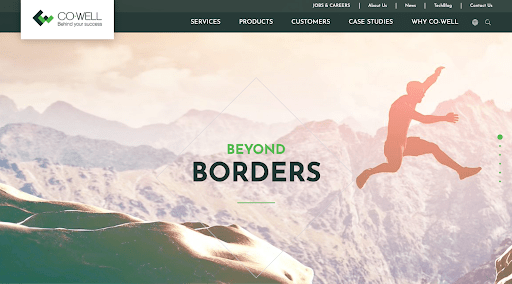 When it comes to the top web developers in Vietnam, CO-WELL Asia is always an outstanding candidate for both its long-standing experience and core business services that contribute to the client's online success. Accordingly, the company offers:
Web and App development;
E-Commerce solutions;
Business solutions;
Testing;
AR-VR.
CO-WELL Asia defines itself as a reliable, adaptable IT service provider with distinguished characters including highly skilled and experienced staff, excellent technical abilities and an international certificate of information security standard.
Since being established in 2011, the company has undertaken over 250 development projects for assorted clients across the globe in telecommunications, medicine, manufacturing and more. Moving forward, the company has achieved prestigious awards and certifications as well as retained its high ranking in such review platforms as Clutch. To meet the diverse demands of customers, CO-WELL Asia has developed its operation beyond the border of Vietnam and founded two subsidiaries in Japan.
SmartDev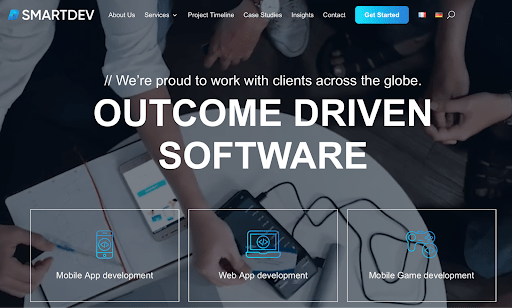 Swiss-owned website development company based in Da Nang, Vietnam. Since its foundation in 2014, the company has positioned itself in some IT sub-segments involving mobile app development, web app development, mobile game development, backend development, QA & Testing and IoT.
The outsourcing agency supports companies of all sizes in hospitality, fintech, healthcare and more to build cost-effective, secure products through simple development models. Accordingly, the company provides clients with a free consultancy based on their project specifications, designs project proposals and gives a detailed overview of the whole project before implementation. Even when the website is launched, maintenance and improvement are still delivered. Due to these systematic practices, customers feel satisfied with the quality of the company's work.
BEETSOFT Co Ltd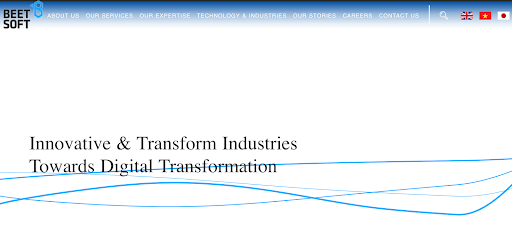 This company is the last candidate in this list. Besides the Ha Noi-based headquarter, the company has another office in Tokyo, Japan. The company provides top-tier yet affordable services for both startups and established businesses in consumer products, healthcare, and more.
At BEETSOFT Co Ltd, major IT services comprise:
Web and App development;
Software development;
Game development;
Data and image annotation;
AR-VR-MR;
AI/ IoT;
BPO (Business Processing Outsourcing) service.
Of which, their web projects receive great compliments from both clients and end-users for their tremendous functions, excellent usability, and improved user satisfaction. Those websites consequently help companies add more business values and increase their overall revenues. That's why the outsourcing agency always gets high ratings from reputable websites such as GoodFirms or Clutch.
Conclusion
Vietnam is among the most promising IT outsourcing markets in recent years. Accordingly, various new web developers emerge every year, but the top 9 web agencies we've mentioned above still retain their leading positions and reputation in this industry. Each website development company has unique features. This requires thorough research to find out which one can become your long-term partner.
With this latest technology now available, it is a much better option for you to switch to Designveloper. We offer all of the services needed for any size business and more – from web development, mobile application design, and consulting. We are here waiting for your call! Give us a call today if you want an estimate or just some advice on how we can help your company with these new developments in technology!
Related posts you may like:
Top 10 Best Flutter App Development Companies in Vietnam 2022
Top iOS app development companies in Vietnam in 2022
Top 10 Software Consulting Companies In 2022
Top 10 Web Design Agencies in the World (Latest update 2022)