UI/UX design might not be a strange term to enterprises when customer experience is an indispensable criterion in business. If you are keen on the UI/UX designer field, or you are searching for an excellent UI/UX design agency, let's check out this article! We are ready to answer all your questions: What is UI/UX design? Which work a UI/UX designer is responsible for? Which one is the best UX UI design companies could provide the best UI/UX design services?
Keep scrolling down and explore this land!
What Is UX Design?
Nowadays, UX and UI design becomes the center of any digital platform. For that reason, user experience which defines a company's brand eventually seems to be a rising star in the digital design industry. 
A well-equipped UI/UX design will facilitate products of any company even on a small or large scale. Hiring high-quality design agencies should be put priority for companies to spread their wings in the market. On top of that, preparing knowledge about UX/UI terms as well as finding reliable agencies are the key factors to go further.
Firstly, UX  design stands for user experience design. In other words, it is the design created for the experience of users when interacting with any devices such as websites, apps such as photo layer editors, and even ATMs.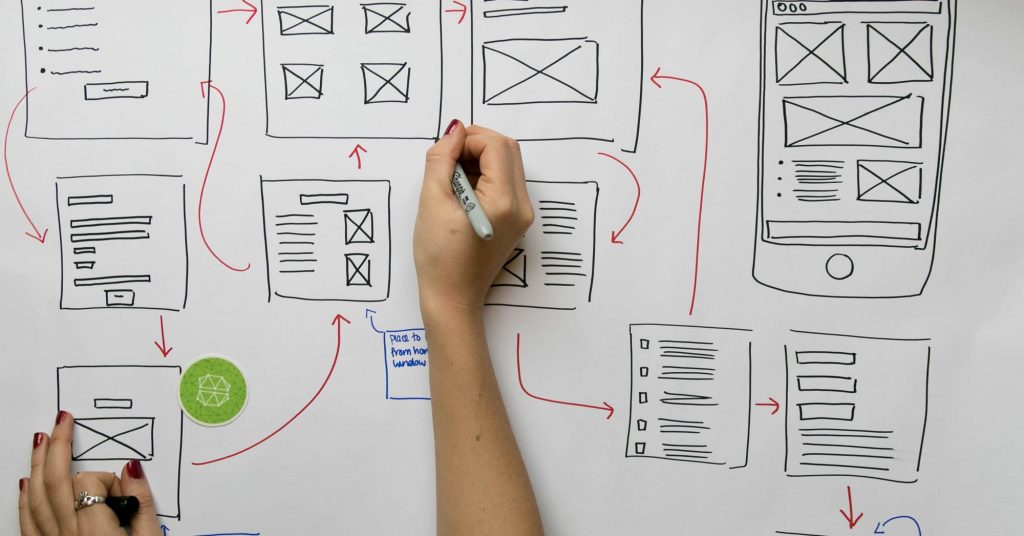 For those who are outsiders in the field of technology, UX design sounds quite strange but closely attaches to our experience with every single click. Donald Norman, a cognitive scientist at Apple, coined this term in the late 1990s. Through the UX design process of encompassing a variety of factors that clarify how a person feels when using a product, Norman discovered the term "user experience". 
When it comes to human feeling, UX design has to be based on a range of aspects such as psychology, business, market research, design, and technology. UX design answers the question of how straightforward is the user's experience, how easy is it for users to complete their work, and whether this experience is smooth or clunky.
Recommended reading: UI vs UX Design: Definition and Why This Comparison Should Not Exist?
What Is UI Design?
While UX reflects how users interact with devices they experience, UI design principles which stands for user interface design refers to the aesthetic interface design of a product. It is a human-first way of designing products or devices. It involves the process of creativity which centers on interfaces such as style and look on apps or websites.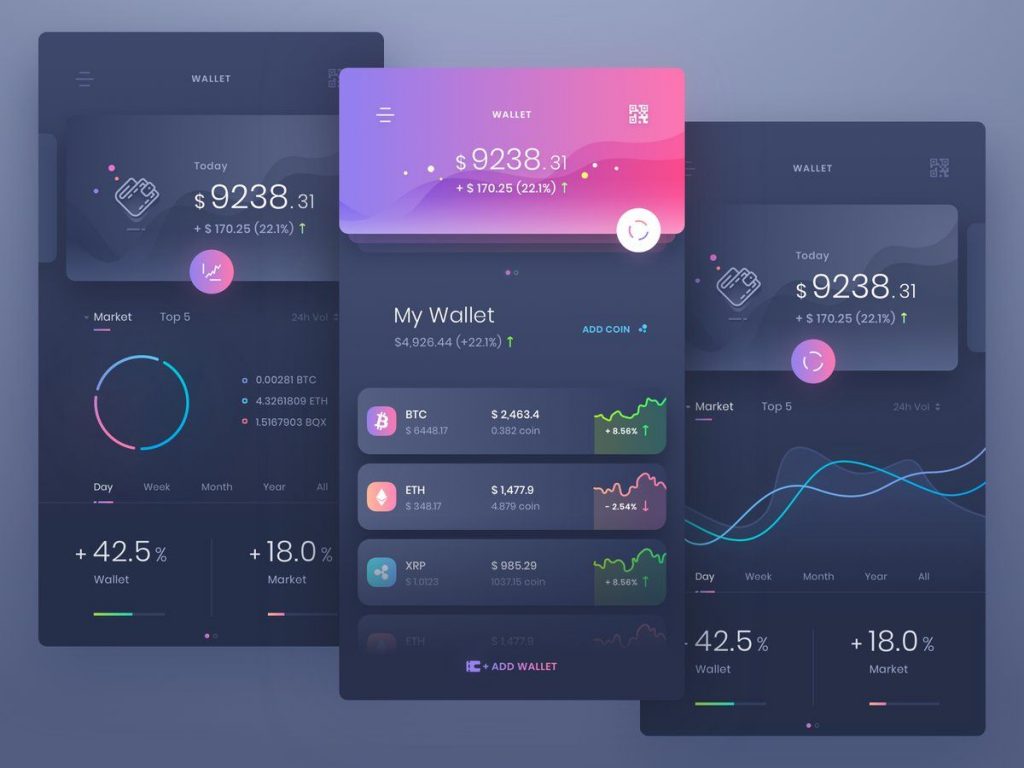 Besides digital UI, the range of UI design also covers voice-controlled interfaces (VUI). In the case of VUI, oral-auditory interaction is a link between humans and computers. UI design covers all the screen and visual interactive touchpoints that users move through, such as tapping a button, scrolling down a page, or swiping pictures.
These two elements, UX and UI, are an indispensable part of any devices, apps, or web pages that we surf every day. They go hand-in-hand and work interchangeably in the design process.
The role of UX design is to boost the users' satisfaction by updating a product's usability and accessibility. On the contrary, UI design is focused on the user's visual experience, the function as well as the services of a product.
Recommended reading: 14 Main UI UX Design Terms in 2022
What Does a UI/UX Designer Do?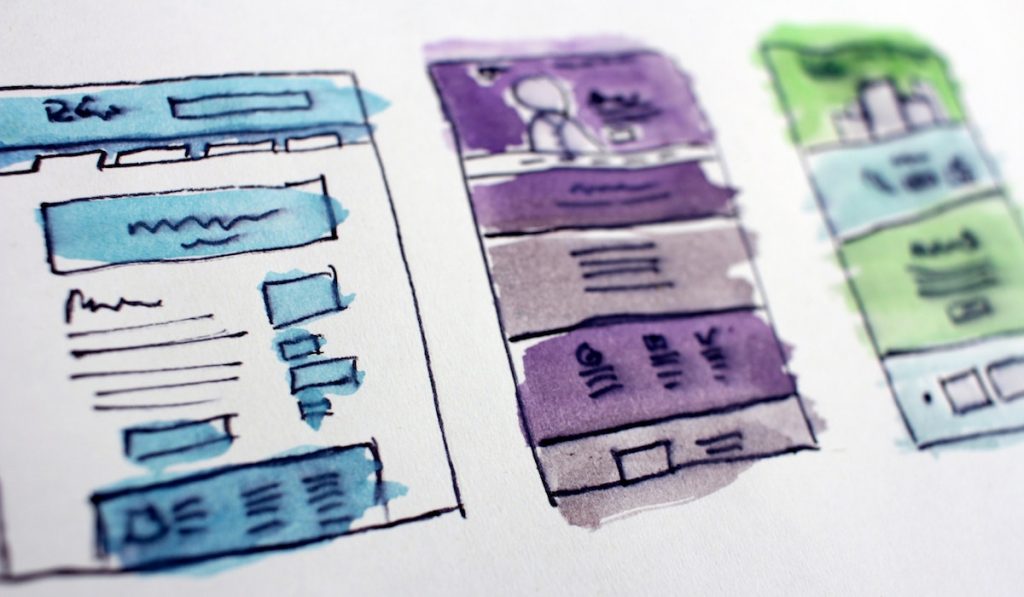 Now, you may have a basis of two terms of UI/UX design. Let's dig deeper into a career as well as its opportunities for those who follow this path. Here come the questions.
If you're considering a career as a UI/UX designer, you'll want to know how UI/UX designers work on a day-to-day basis. What kinds of projects can you expect to work on? What is your role within a company?
1. Responsibilities of UX designers
A UX designer is in charge of making products and technology usable, and smooth for users to access. They work as part of a large product team and fill the gap between the user, the development team, and key business stakeholders. The missions of UX-related jobs are to advocate for the end-users and meet the requirements of the business for every single product.
Here is an example of a UX designer's typical tasks and responsibilities.
Strategy and content
Rivals analysis
Customer analysis
User research
Product structure and strategy
Content development
Wireframing and prototyping:
Wireframing
Prototyping
Testing and iteration
Development planning
Execution and analytics
Coordination with UI designer(s)
Coordination with the developer(s)
Tracking goals and Integration
Analysis and iteration
Ultimately, the UX designer's mission is to meet the user's needs in line with the business's goals.
Keep in mind that UX designers are not typically responsible for the visual design of a product. Moreover, they focus on the experience that the users have and how the product is performed to facilitate this experience.
2. Responsibilities of UI designers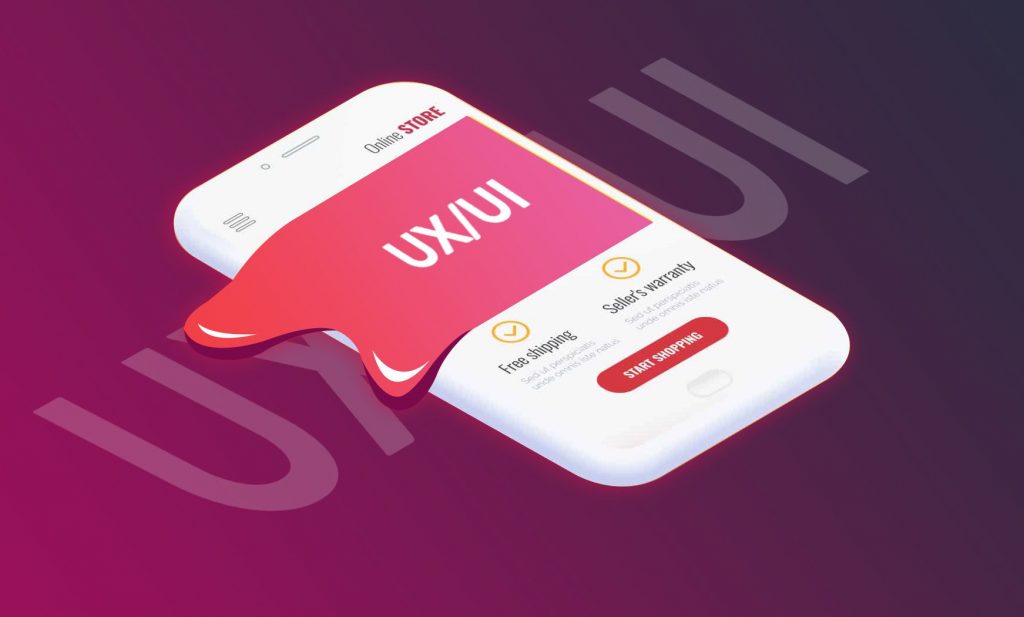 A UI designer is responsible for making sure the visual interface of a product is efficient and easy to use. UI design, a multidisciplinary work, requires designers to flexibly wear different hats as parts of one role.
They are expected to understand how people think and feel, how a very small visual detail or interface impacts a user's experience in order, and then transform it into a user-friendly product. Now, take a brief look at the UI designer's tasks below!
Product analysis
Customer analysis
Design research
Branding and graphic development
User guides and storylines
Responsiveness and interactivity
UI prototyping
Interactivity and animation
Adaptation to all device screen sizes
Implementation with developer
The UI role as a visual and interactive designer is indispensable to any digital surface and, for users, a reliable factor to choose a brand.
Top 5 Best UX UI Design Companies in 2022
A high-quality website will make a positive impression on your potential clients, earn trust and work as an effective digital marketing tool. Here we introduce to you the top 5 best UI/UX design companies in 2022!
Location: San Francisco, NYC, London, Tokyo, Palo Alto
Portfolio: ideo.com
Key Clients: IKEA, GE, Verizon, Ford, Procter & Gamble, Swarovski
Established in 1991, IDEO is the leading user experience design firm in this field. IDEO specializes in digital products and UX design. They are famous for building websites, mobile apps, enterprise software, and other high-quality digital experience for users.
Their strategy is aimed at humans and expands its distribution to company design as well as management consulting.
Recommended reading: The 6 Factors to Choose a UI UX Design Company
Location: San Francisco
Portfolio: clay.global
Key Clients: Google, Slack, Facebook, Credit Karma, Coca-Cola
Clay is a top-world web design firm in San Francisco that designs and builds marketing websites for large tech companies and VC-funded startups. Functioned as a full-service digital design agency, they design and develop marketing websites and user experiences for large-scale technology companies and startups by specializing in UI/UX design.
Clay puts its name on the map and stands in the hall of fame in the field of digital design with its extraordinary ability to transform an initial idea into completed products and further.
Location: Carlsbad, USA
Portfolio: a3logics.com/portfolio
Key Clients: My Finny, School-Master, Chatstasy, MyEnPro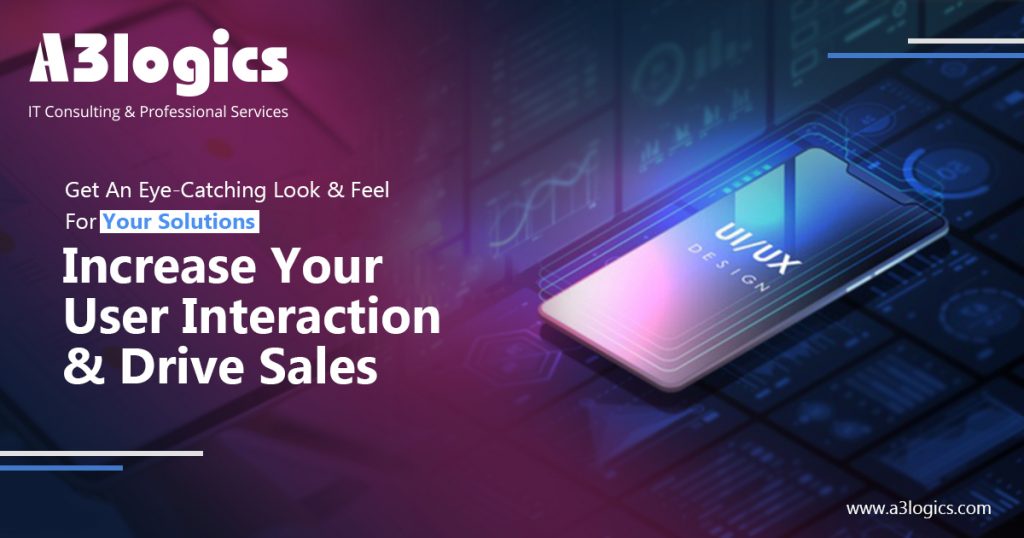 A3logics is a leading UX UI design agency that focuses on developing aesthetically pleasing, intuitive, and interactive interfaces. The Ui/Ux designers of the company identify user problems by thorough competitive research and analysis in order to structurize and strategize product design. A3logics ensures that the customer gets a smooth working system with engaging features that are compatible with most devices while conveying business requirements.
Location: Portland and NYC
Portfolio: instrument.com
Key Clients: Nike, Sonos, Levi's, Spotify, Intercom, Airbnb
The instrument is one of the prominent UX and digital agencies ranking in 2022. They focus on digital products on mobile apps, websites, and communications for the world's famous brands.
They are well-known for modern and interactive marketing interfaces by running their ad agency base. It is the combination of creative agency and engineering agency to deliver stellar work. Since 2019, they have opened their horizon to the East Coast in collaboration with a Brooklyn-based digital studio to improve UI/UX design.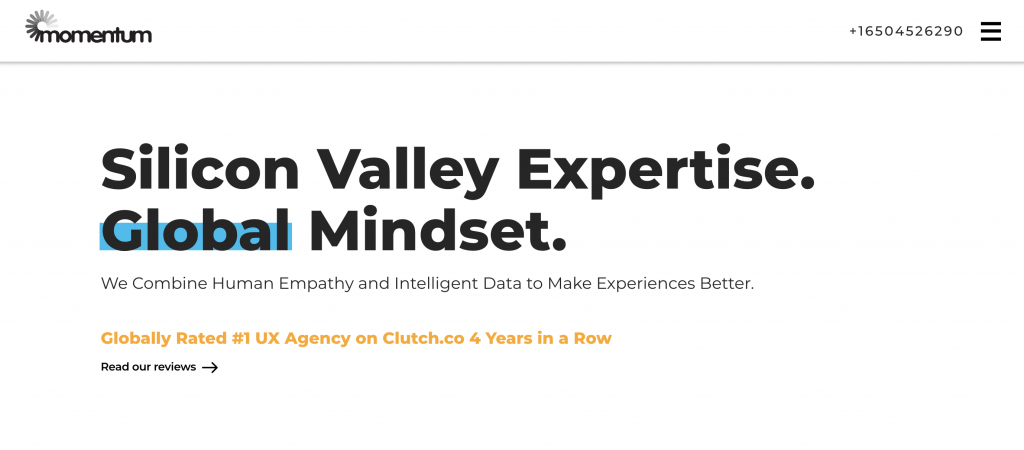 Location: California
Portfolio: momentumdesignlab.com
Key Clients: Sony, Toyota, Ticketmaster, Dell, Mohawk
Momentum grows from a startup to the titan of the user experience industry. They aim to provide design thinking-based and technology-driven services in digital product innovation, customer experience management, and digital transformation. Besides, they gained a reputation from ranking among Top 2019's Best UX Design Agencies to 99firms.com.
In addition, they make all attempts to help agencies to build their brand through UI/UX design.
To Wrap Up
Based on the top list of user experience design agencies, your company has more choices to trust and meet your company's needs.
If you are finding appropriate UX UI design companies to build a successful collaboration, don't hesitate to contact our company – Designveloper! With a team of professional and enthusiastic UI/UX designers, we are pleased to bring responsive web design to you.
Please leave your comment below if you still have any doubts or want to share your experiences.
And here are some articles you might like, don't forget to check out our Facebook, Twitter, and LinkedIn.