UI/UX design might not be a strange term to enterprises when customer experience is an indispensable criterion in business. So, if you are keen on the UI/UX designer field, or you are searching for an excellent UI/UX design agency, let's check out this article! To illustrate, we are ready to answer all your questions: What is UI/UX design? Which work a UI/UX designer is responsible for? Which one is the best UX UI design companies could provide the best UI/UX design services? Keep scrolling down and explore this land!
What Is UX Design?
Nowadays, UX and UI design becomes the center of any digital platform. For that reason, user experience which defines a company's brand eventually seems to be a rising star in the digital design industry.
A well-equipped UI/UX design will facilitate the products of any company even on a small or large scale. In addition, hiring high-quality design agencies should be put priority for companies to spread their wings in the market. On top of that, preparing knowledge about UX/UI terms as well as finding reliable agencies are the key factors to go further.
Firstly, UX design stands for user experience design. In other words, it is the design created for the experience of users when interacting with any devices such as websites, apps such as photo layer editors, and even ATMs.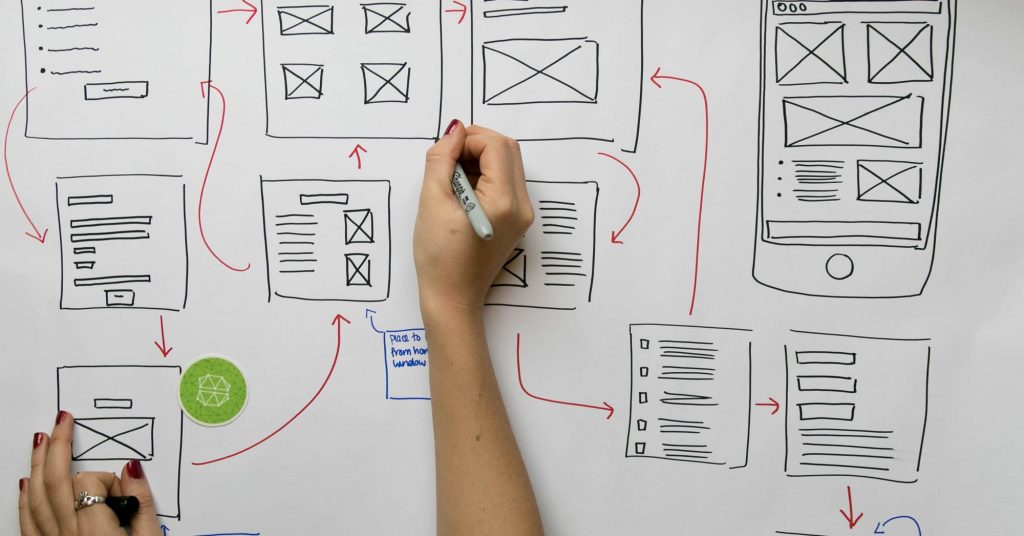 For those who are outsiders in the field of technology, UX design sounds quite strange but closely attaches to our experience with every single click. Donald Norman, a cognitive scientist at Apple, coined this term in the late 1990s. Through the UX design process of encompassing a variety of factors that clarify how a person feels when using a product, Norman discovered the term "user experience".
When it comes to how people feel, UX design needs to take into account things like psychology, business, market research, design, and technology. UX design answers questions about how clear the user's experience is, how easy it is for users to do their work, and whether this experience is smooth or clunky.
Recommended reading: UI vs UX Design: Definition and Why This Comparison Should Not Exist?
What Is UI Design?
While UX reflects how users interact with devices they experience, UI design principles which stand for user interface design refer to the aesthetic interface design of a product. It is a human-first way of designing products or devices. It involves the process of creativity which centers on interfaces such as style and look on apps or websites.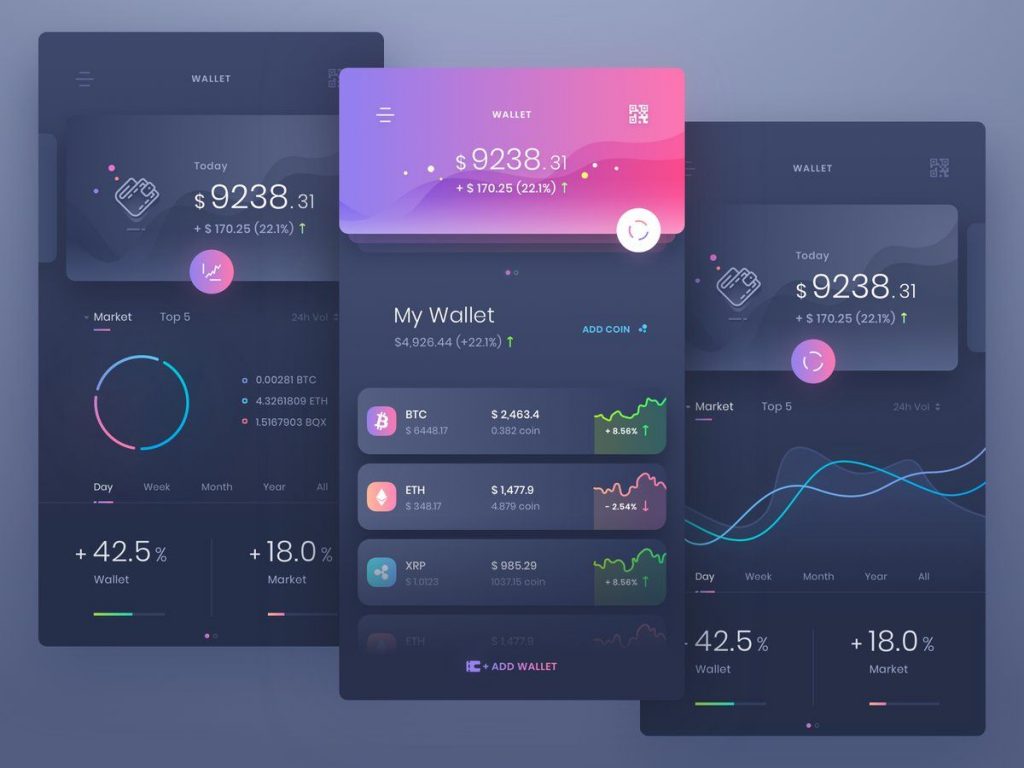 UI design includes voice-controlled interfaces as well as digital ones (VUI). In the case of VUI, oral-aural interaction is a way for people and computers to talk to each other. UI design includes all the ways users interact with the screen and visuals, like tapping a button, scrolling down a page, or swiping a photo.
So, UX and UI are essential parts of all the devices, apps, and websites we use every day. In the same way, they go together and can be used in place of each other in the design process.
The goal of UX design is to make users happier by improving how easy and useful a product is to use. On the other hand, UI design is focused on how a product looks, how it works, and what services it offers.
Recommended reading: 14 Main UI UX Design Terms
What Does a UI/UX Designer Do?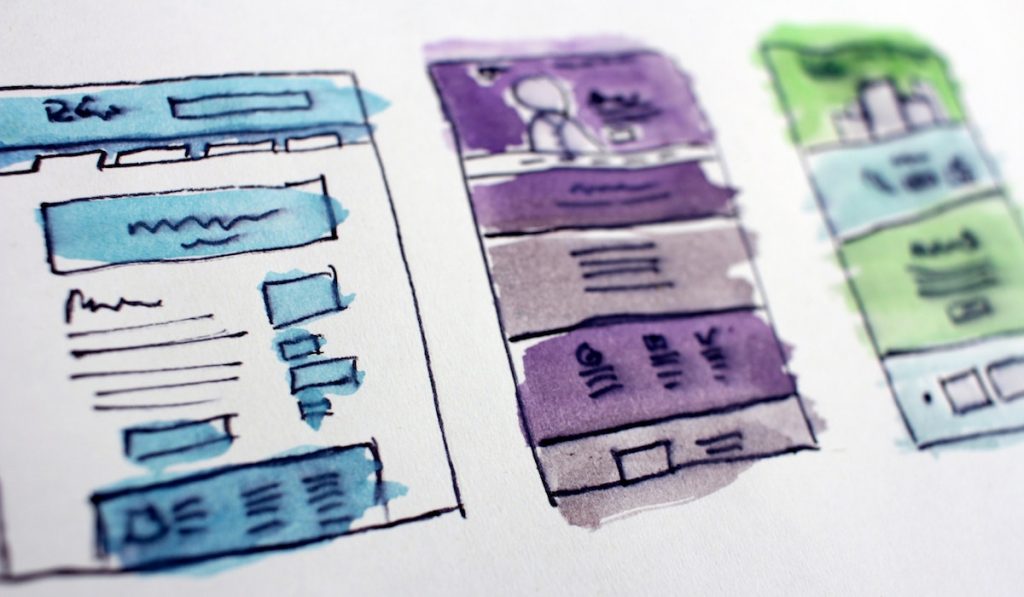 Now you may have a better idea of what UI/UX design is. Let's learn more about a career and what it has to offer people who choose it. So, let's talk about a few of the questions that come up.
Also, if you are thinking about becoming a UI/UX designer, you will want to know what they do on a daily basis. What sorts of projects will you be working on? What do you do for a business?
1. Responsibilities of UX designers
A UX designer is in charge of making products and technology usable, and smooth for users to access. Specifically, they work as part of a large product team and fill the gap between the user, the development team, and key business stakeholders. Therefore, the missions of UX-related jobs are to advocate for the end-users and meet the requirements of the business for every single product.
Here is an example of a UX designer's typical tasks and responsibilities.
Strategy and content
Rivals analysis
Customer analysis
User research
Product structure and strategy
Content development
Wireframing and prototyping:
Wireframing
Prototyping
Testing and iteration
Development planning
Execution and analytics
Coordination with UI designer(s)
Coordination with the developer(s)
Tracking goals and Integration
Analysis and iteration
Ultimately, the UX designer's mission is to meet the user's needs in line with the business's goals.
In addition, keep in mind that UX designers are not typically responsible for the visual design of a product. Moreover, they focus on the experience that the users have and how the product is performed to facilitate this experience.
2. Responsibilities of UI designers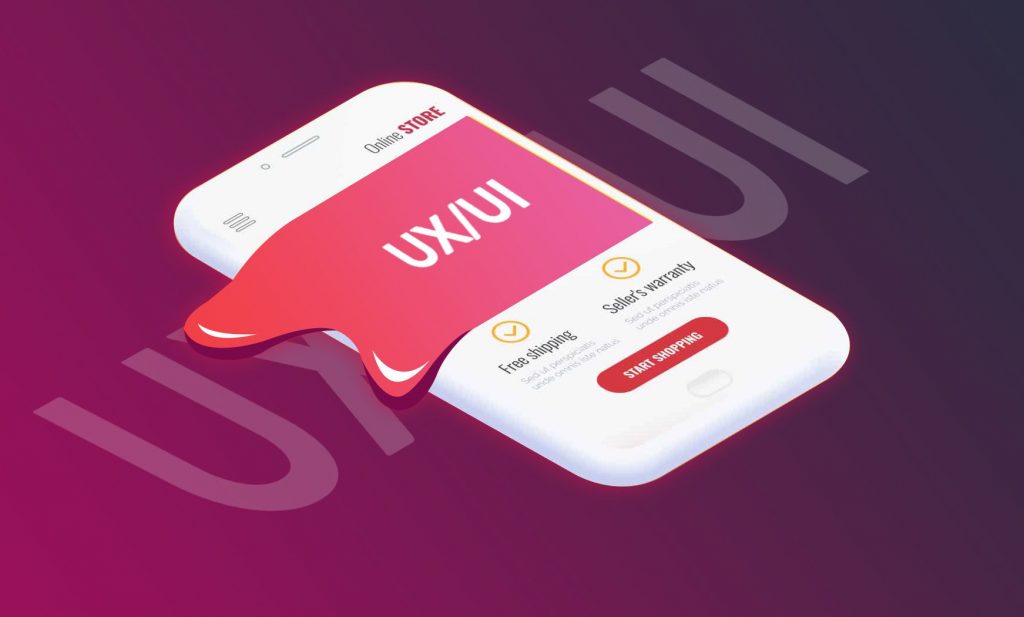 A UI designer is responsible for making sure the visual interface of a product is efficient and easy to use. UI design, a multidisciplinary work, requires designers to flexibly wear different hats as parts of one role.
They are expected to understand how people think and feel, how a very small visual detail or interface impacts a user's experience in order, and then transform it into a user-friendly product. So, take a brief look at the UI designer's tasks below!
Product analysis
Customer analysis
Design research
Branding and graphic development
User guides and storylines
Responsiveness and interactivity
UI prototyping
Interactivity and animation
Adaptation to all device screen sizes
Implementation with developer
To sum up, the UI role as a visual and interactive designer is indispensable to any digital surface and, for users, a reliable factor to choose a brand.
Top 10 Best UX UI Design Companies in 2022
A high-quality website will make a positive impression on your potential clients, earn trust and work as an effective digital marketing tool. To summarize, here we introduce to you the top 10 best UI/UX design companies in 2022!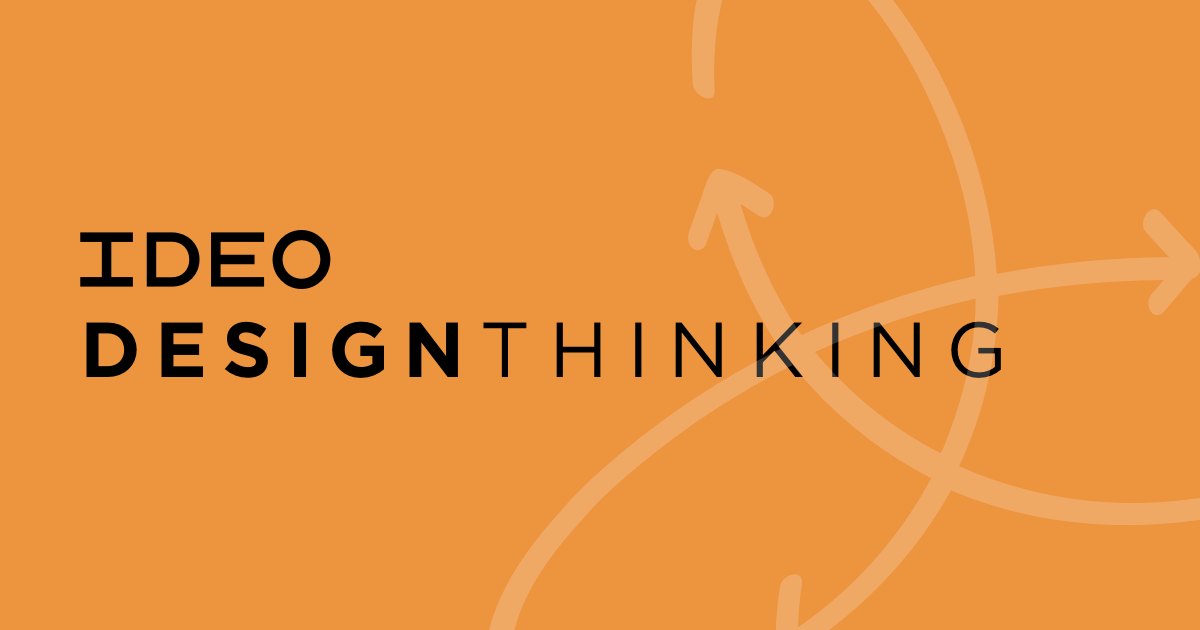 Location: San Francisco, NYC, London, Tokyo, Palo Alto
Portfolio: ideo.com
Key Clients: IKEA, GE, Verizon, Ford, Procter & Gamble, Swarovski
Established in 1991, IDEO is the leading user experience design firm in this field. IDEO specializes in digital products and UX design. Specifically, they are famous for building websites, mobile apps, enterprise software, and other high-quality digital experience for users.
Their strategy is aimed at humans and expands its distribution to company design as well as management consulting.
Recommended reading: The 6 Factors to Choose a UI UX Design Company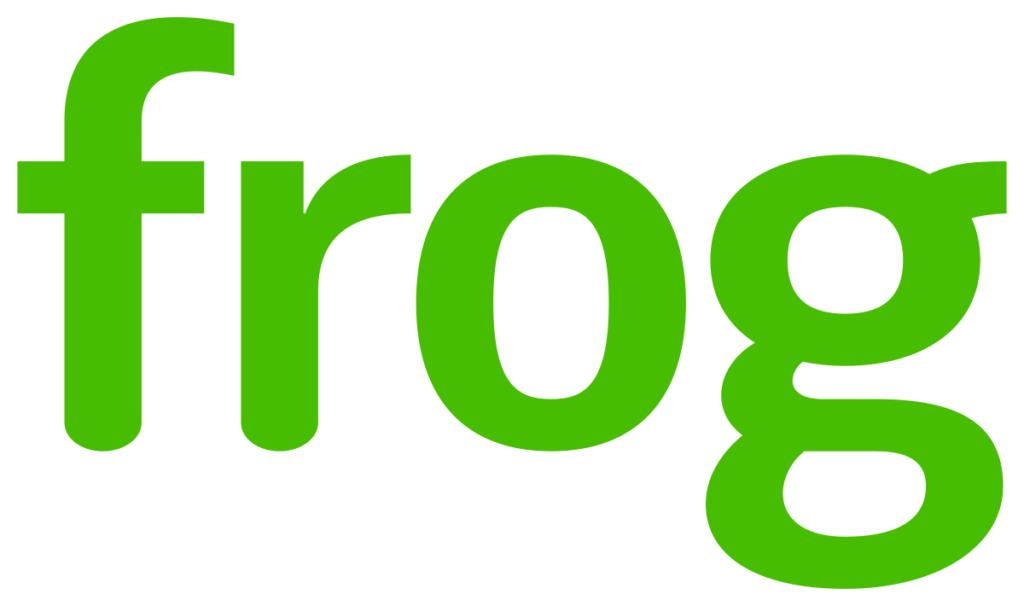 Location: San Francisco, New York, Boston, Austin, and more
Portfolio: frogdesign.com
Key Clients: SF MoMa, Porsche, GE, Xiaomi, UBS, Intel, Sharp
Frog is an international user experience (UX) agency and digital product design consultancy that creates products and experiences that make digital change possible. In the 1970s, they made a name for themselves as an industrial and product design company. Even so, they have changed over the years into a kind of full-service company that does everything from customer experience strategy and branding to user experience design, product innovation, and service design.
Frog designs everything, from home furniture and hardware to corporate logos and apps for mobile phones. On many pages of their website, you can find the terms "digital transformation" and "digital strategy" being used. If there were only one design firm in the world, Frog would be a good candidate to hold that title. They do business from ten different places around the world right now. Frog is still doing well in the field of industrial design, and the projects that it does best at are the ones that combine digital interfaces, hardware, and branding.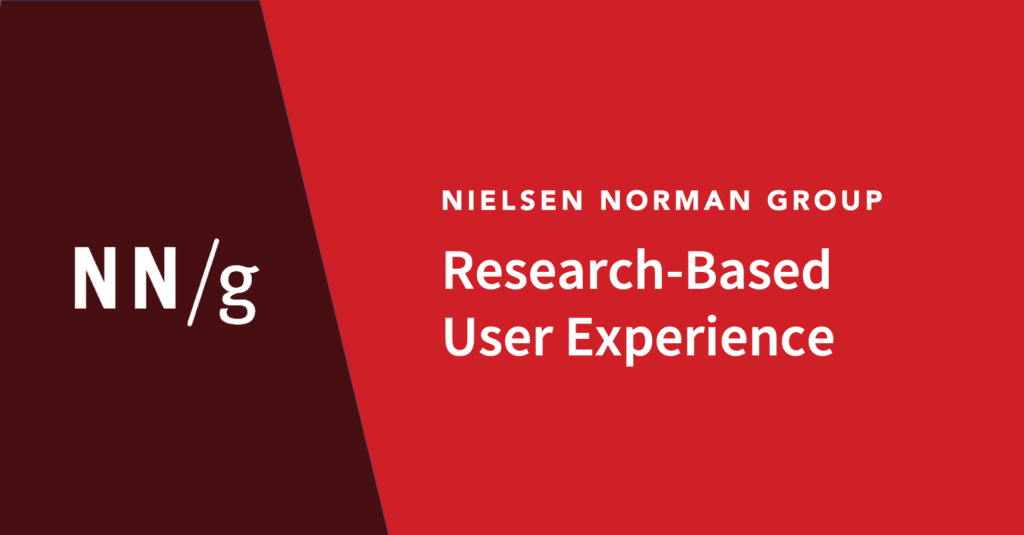 Location: US, Canada, Europe, Australia & Singapore
Portfolio: nngroup.com
Key Clients: Ebay, Google, Visa, Sony
The "fathers" of the user experience industry started Nielsen Norman Group as a user experience consulting company. And if you think that's too much, just take a look at these people. When Don Norman joined Apple in 1993 as a user experience architect, he was the first person to have the phrase "user experience" in his job description. Together with Jacob Nielsen, who was also an early leader in making websites easy to use, they set up several important elements in this field. Back then, they used the term "web ergonomics" to talk about it.
The NN/g team has a lot of experience with the basics of design and how to make things easy to use. Their growing reputation is due in part to the fact that they put the results of their research investigations on their website. They make people aware of how important UX research is in all situations. Even its slogan talks about a "research-based customer experience". NN/g puts a lot of emphasis on educating customers and giving them good advice, which is to be expected since it is run by professionals with years of experience in the field. They don't actually work on design projects. Instead, they teach user experience design, put on conferences, and help other businesses with research and advice.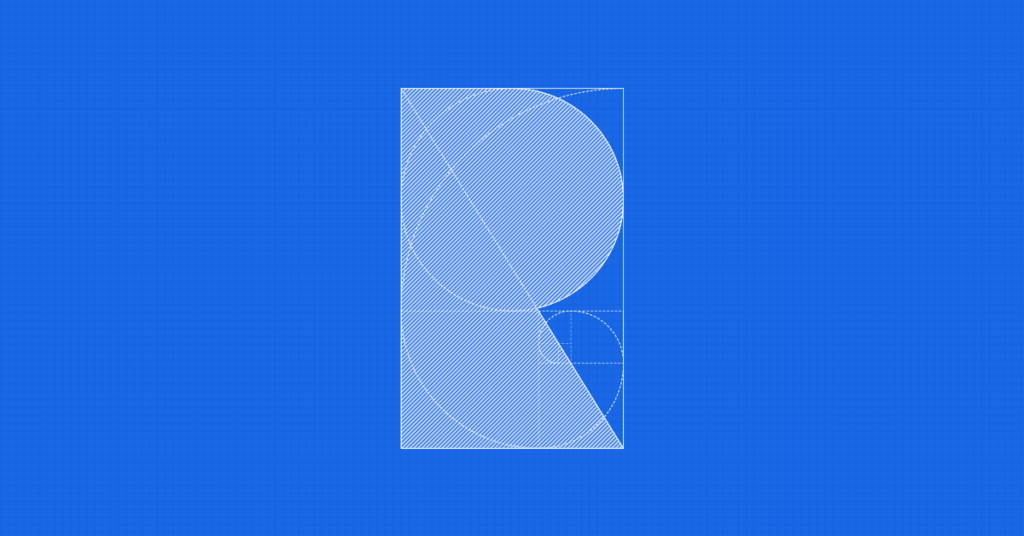 Location: San Francisco, CA
Portfolio: ramotion.com
Key Clients: Salesforce, Oracle, Mozilla
Ramotion has worked with many well-funded startups and Fortune 500 companies. This is because Ramotion is thought to be one of the best UI/UX design firms in the U.S. The company says that their San Francisco office is small on purpose because they only want to work with a few clients at a time. This means that customers will see an improvement in the quality of work right away.
The design team has more than ten years of experience combining good design with solving real-world business problems in a way that works. This US agency offers a wide range of UI and UX services, from competitive analysis to interactive prototypes, to help make user interfaces that are fun and easy to use.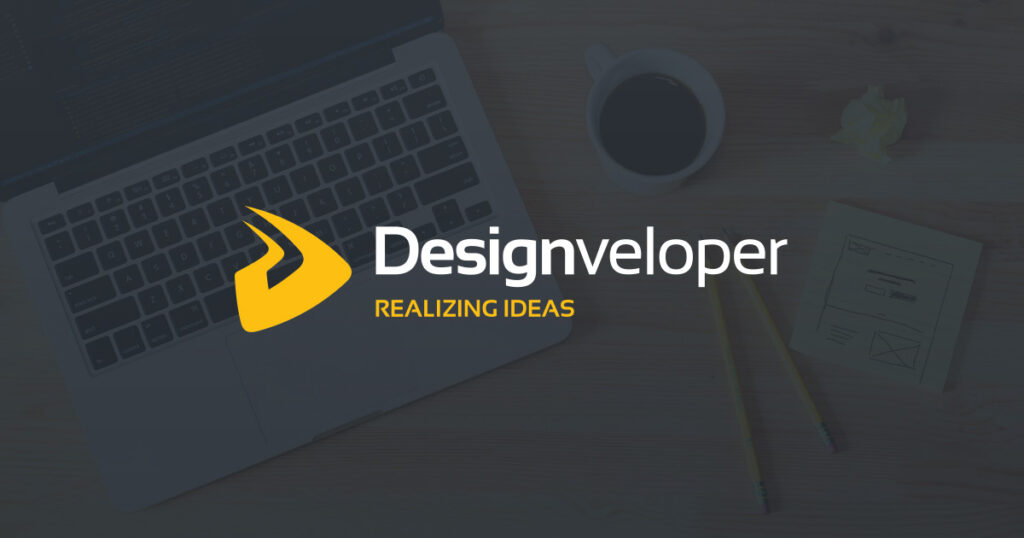 Location: Ho Chi Minh CIty
Portfolio: designveloper.com
Key Clients: Lumin, Bonux, ODC
Designveloper is one of the best software outsourcing firms in the world. The fact that their headquarters are in Ho Chi Minh City, the economic capital of Vietnam and one of the hottest outsourcing destinations, is something worth considering. A group of dedicated and experienced web developers, mobile app developers, UI/UX designers, and VoIP experts started the company in January 2013. Later, the business works on projects ranging from logistics and transportation to manufacturing and health care.
Not only famous for UI and UX web designs, they also have other high-quality services at a fair price in a wide range of industries. The company offers reliable web design, web development, and business consulting, among other things, to make sure that all of your ideas come to life.


Location: London, NYC, Sydney, Tokyo, Malmö, Lisbon
Portfolio: ustwo.com
Key Clients: Google, Jaguar, Samsung, Ford, Lush, Qantas
ustwo is a digital product design studio best known for making the Monument Valley video game series, which has won a lot of praise and awards. This user experience design company with headquarters in the UK makes products that are meaningful and are meant to make end users feel something.
They offer services like making mobile apps, designing user interfaces and user experiences, and coming up with a strategy for digital products and user experiences.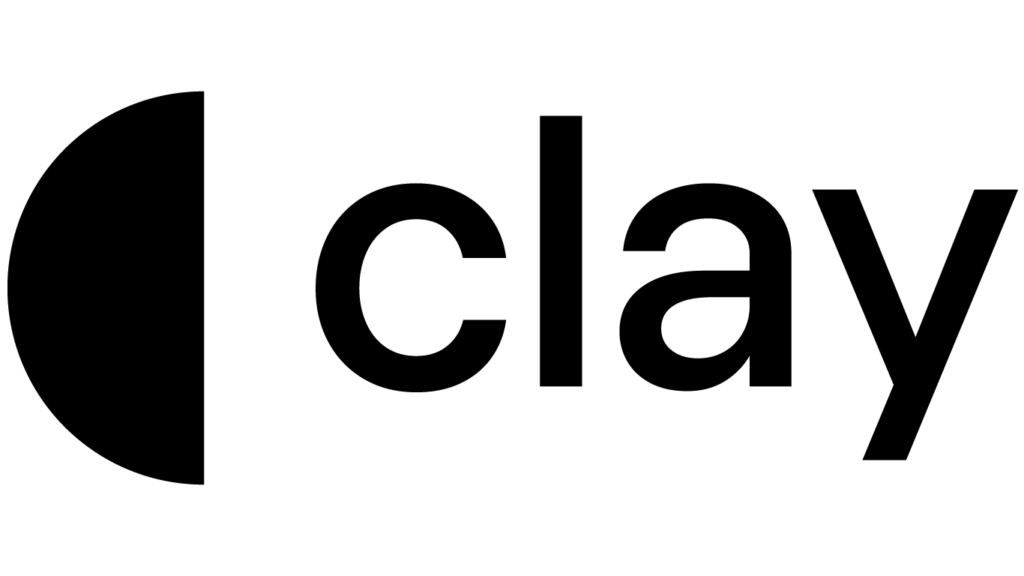 Location: San Francisco
Portfolio: clay.global
Key Clients: Google, Slack, Facebook, Credit Karma, Coca-Cola
Clay is a top-world web design firm in San Francisco that designs and builds marketing websites for large tech companies and VC-funded startups. For instance, functioned as a full-service digital design agency, they design and develop marketing websites and user experiences for large-scale technology companies and startups by specializing in UI/UX design.
Clay puts its name on the map and stands in the hall of fame in the field of digital design with its extraordinary ability to transform an initial idea into completed products and further.
Location: Carlsbad, USA
Portfolio: a3logics.com/portfolio
Key Clients: My Finny, School-Master, Chatstasy, MyEnPro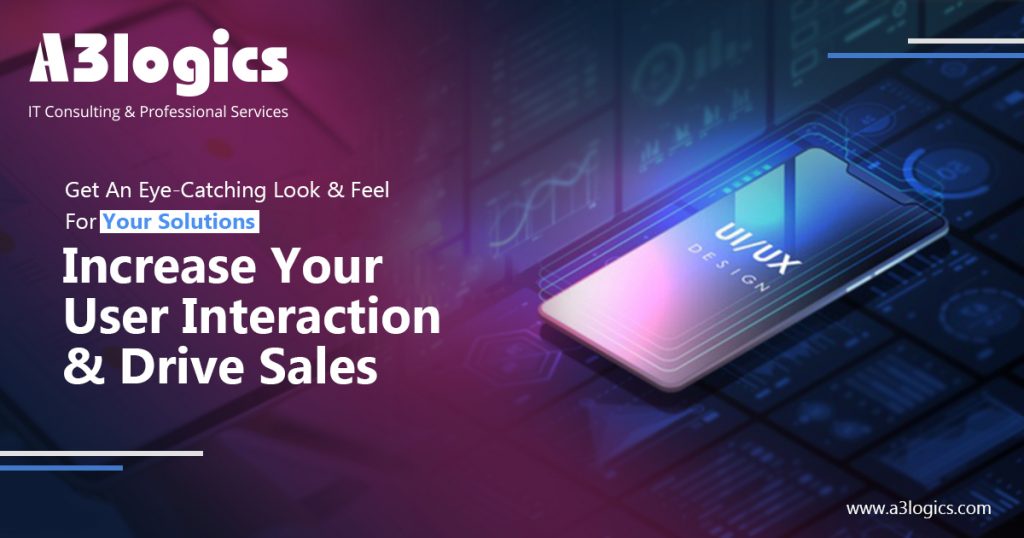 A3logics is a leading UX UI design agency that focuses on developing aesthetically pleasing, intuitive, and interactive interfaces. The Ui/Ux designers of the company identify user problems by thorough competitive research and analysis in order to structurize and strategize product design. A3logics ensures that the customer gets a smooth working system with engaging features that are compatible with most devices while conveying business requirements.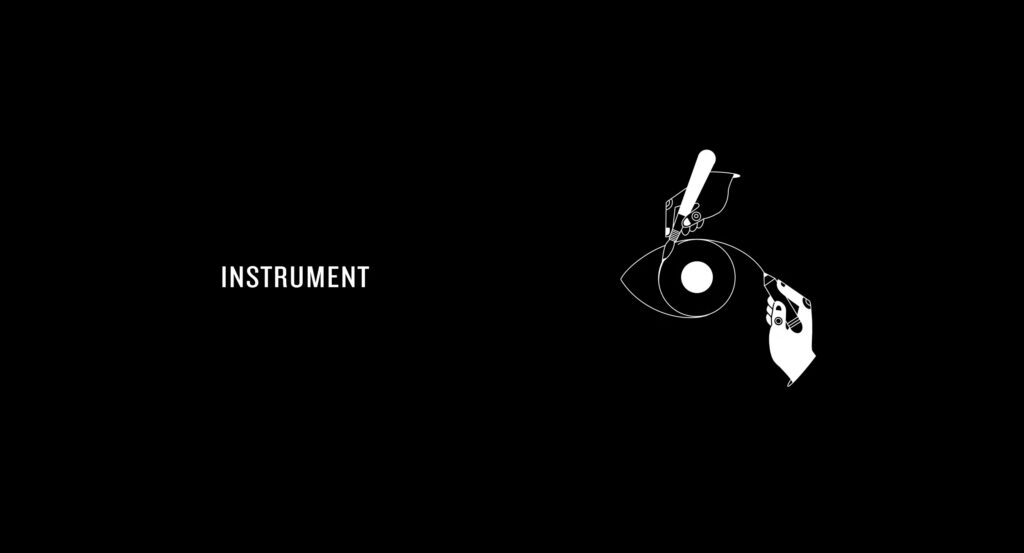 Location: Portland and NYC
Portfolio: instrument.com
Key Clients: Nike, Sonos, Levi's, Spotify, Intercom, Airbnb
The instrument is one of the prominent UX and digital agencies ranking in 2022. On the whole, they focus on digital products on mobile apps, websites, and communications for the world's famous brands.
What's more, they are well-known for modern and interactive marketing interfaces by running their ad agency base. To sum up, it is the combination of a creative agency and an engineering agency to deliver stellar work. Since 2019, they have opened their horizon to the East Coast in collaboration with a Brooklyn-based digital studio to improve UI/UX design.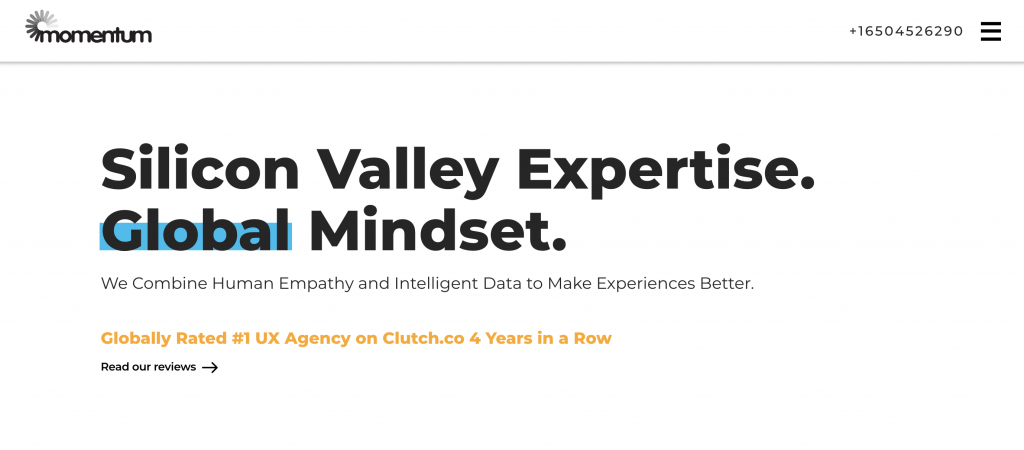 Location: California
Portfolio: momentumdesignlab.com
Key Clients: Sony, Toyota, Ticketmaster, Dell, Mohawk
Momentum grows from a startup to the titan of the user experience industry. In the same way, they aim to provide design thinking-based and technology-driven services in digital product innovation, customer experience management, and digital transformation. Besides, they gained a reputation from ranking among Top 2019's Best UX Design Agencies to 99firms.com.
In addition, they make all attempts to help agencies to build their brand through UI/UX design.
To Wrap Up
Based on the top list of user experience design agencies, your company has more choices to trust and meet your company's needs.
If you are finding appropriate UX UI design companies to build a successful collaboration, don't hesitate to contact our company – Designveloper! In brief, with a team of professional and enthusiastic UI/UX designers, we are pleased to bring responsive web design to you.
Please leave your comment below if you still have any doubts or want to share your experiences.
And here are some articles you might like, don't forget to check out our Facebook, Twitter, and LinkedIn.