Some of the best ways to make money on the Internet are through eCommerce websites. To get one up and running, though, you will need to spend money on things like a professional eCommerce website design, web hosting, and maybe even more. When making a budget for the creation of an eCommerce website, pricing can be a little confusing. This is because there are so many different things to think about. So, how much does eCommerce website development cost?
In this article, we've put together a guide that tells you how much an eCommerce website costs. In addition, you can also find info on what factors affect the cost. First of all, let's look into the reasons why we should put money into eCommerce websites.
Why Invest in eCommerce Website Development?
Does it make sense for you to make your own eCommerce website? Statistics show that it is without a doubt worth it. Analysts think that by 2023, all transactions done on the Internet will be valued at more than $6.5 trillion. This shows that more and more companies are starting to grow in this direction. As a result, overall eCommerce sales also rise.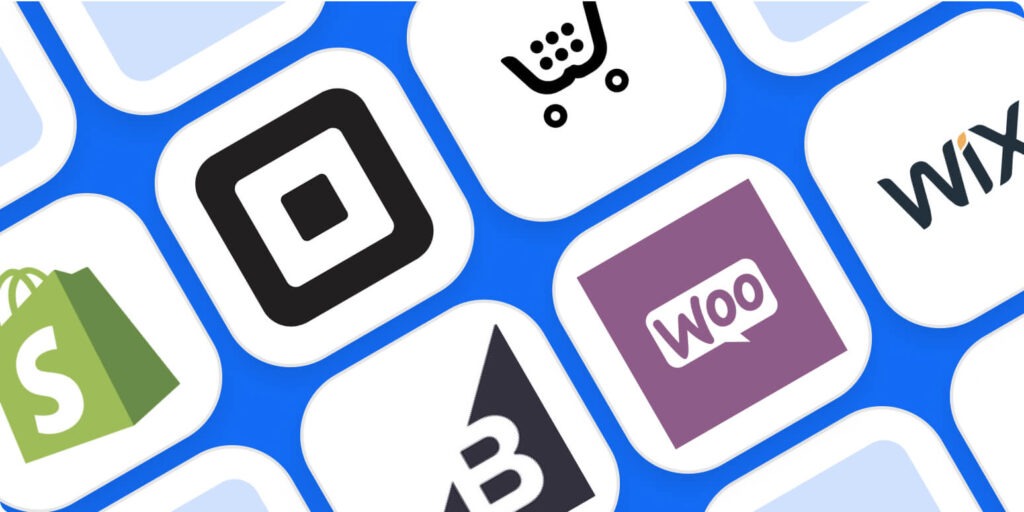 Websites that make it easy to buy things online are very popular among regular Internet users. As a result, more and more people are buying things online instead of at traditional stores. Online shopping makes all of this possible because it is so easy and convenient. Shopping online is also convenient because you can do it whenever you want. This makes online sales go up overall. According to reports, by the year 2040, about 95% of all purchases will go through eCommerce platforms.
The Costs of Some Solutions
It's important to know right off the bat that in 2022, there are a lot of different ways to set up an online storefront. This factor affects the answer to the question "How much does eCommerce website development cost?" in a number of ways. Let's take a look at the price range for some solutions.
Shopify: starts at $1,000 and goes up to $10,000+.
WooCommerce Starter: costs between $500 and $3,000, has shared hosting, fewer plugins and extensions, and a premium design.
WooCommerce Custom: costs between $5,000 and $10,000 and comes with managed WordPress hosting, extra eCommerce-specific designs, and paid plugins and services.
WooCommerce Enterprise: costs over $10,000, and it comes with paid plugins and services, as well as dedicated hosting servers, custom functionality, and design.
BigCommerce: costs anywhere from one thousand dollars to more than ten thousand dollars (your costs will increase when you make more sales and you will be asked to upgrade your plan)
WooCommerce: it costs from $500 to $3,000 to build the first version of an eCommerce store made with WooCommerce.
5 Factors that Determine eCommerce Website Development Cost
Now that we have examined the current context of eCommerce website development and why one should invest in it, let's take a closer look at factors that go into the pricing of an eCommerce website.
1. Marketing & SEO
Search engine optimization (SEO) for eCommerce is one of the most important factors regarding costs. If you want to make more money, you need to be able to get customers who use search engines to buy from you. If you don't have a steady flow of new and returning customers, you won't be able to keep your business at the same level.
The price of the build will go up if you add a fully integrated digital marketing plan. That might mean monthly investment for SEO and getting a regular flow of people to visit your website. After your website is up and running, you may want to use the Google Ads consultation or the services of an SEO expert to make sure that your search marketing campaigns are always at their best.
2. Website Design
All websites should have a design that is easy to use and focused on the customer, but eCommerce websites may need this design even more. You can't walk around with your customers and hold their hands while they shop, but you can work to improve their experience at the register by making it as warm and inviting as possible. All customers should be able to use the page layouts, and they should be responsive so that they can be used on any device or screen size.
Recommended reading: 6 Best eCommerce App Development Companies
You will need a design that is clean and easy to use, a copy that is well-written, fast load times, and a simple way to pay for things. This last point is the most important of all. Did you know that every year, 4.6 trillion dollars' worth of sales are lost because people leave items in their shopping carts? This is according to Business Insider.
3. Database Integration
Most of the time, adding a database to a website is optional, but eCommerce platforms must have this feature. When you connect your databases, you can store information about your customers, employees, and products in one place.
Database integration is necessary if you want all of your employees to be able to access a central hard drive with all of the company's information on it. However, you will also need to connect your customers' databases. If you use a database, your customers will be able to sign up for accounts, change their preferences. In addition, they also have a more personalized experience on your website.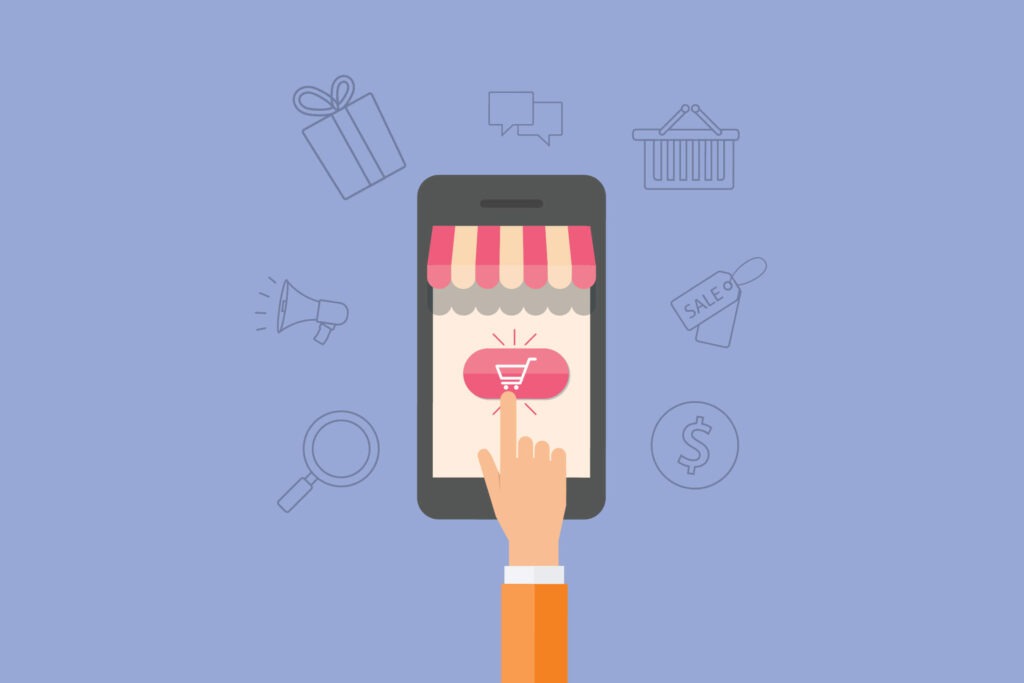 You can also store customers' credit card numbers by integrating them with a database. This will keep customers from having to enter their information more than once. If you don't want to go to the trouble of barking up that tree, you could just use it to store your customers' usernames and passwords.
4. Content Management System (CMS)
Your website requires some sort of content management system (CMS). The price of an eCommerce-specific content management system can range from free to "ca-ching," but it often provides more capability than other CMSs.
Some of the characteristics of a SaaS eCommerce platform can include shipping connectors, payment functionality, or scalable security solutions, just to name a few of the possibilities. Some of them have functionality that is more extensive than others. Your decision may be influenced by a variety of factors, including the number of products you sell, the volume of those sales, the level of protection required, and the integrations.
5. Number of Pages
The number of pages you want on your site can also determine how much it will cost. When talking about eCommerce sites, the answer to this question is often more than 250. This means that the cost of a page on your website will be much higher than the cost of a page on a website with a small number of pages that bring in business leads.
On the other hand, if you end up selling a lot of products, each page will quickly pay for itself. It would be a good idea for your online store to give each of its products its own page. When your business starts to do better and you start to grow, you might even get more than that.
Recommended reading: How to Build an eCommerce Website Fastest in 2023
You'll also need category pages on your site so that you can show off all of your products. After a customer signs up for an account on your site, you could even give them a personalized profile page.
How to Calculate the Cost of Building an eCommerce Website
The best way to determine eCommerce website development costs is to compare the various eCommerce platforms, tools, add-ons, and additional services that your company will require. You can do this after having determined which types of costs you need to focus on.
To keep this article on track, we'll divide the costs of running and building an eCommerce website into five categories.
1. Hosting
The cost of your eCommerce website will also be impacted by the hosting plan that you decide to go with. The files that make up your website are saved in this location. You will also need a domain name, which is the address of your website on the internet.
A reputable eCommerce website hosting service will help you be more able to manage the increased traffic that is directed toward your website and to guarantee that pages load quickly.
2. Payment Processing
These are fees associated with the payment processing process. Although the costs that payment processors charge for their services can vary, in general almost all of them charge some sort of transaction fee.
Recommended reading: B2B eCommerce Platform and 10 Important Features
When selecting an eCommerce platform, many beginners don't give consideration to payment processing. This will have a significant impact on your company.
3. Development & Design
Because the eCommerce industry is growing so quickly, you will need to be creative. You need to think outside the box to come up with an interesting design for your eCommerce site. It's important to have both a good user interface and a design that looks good.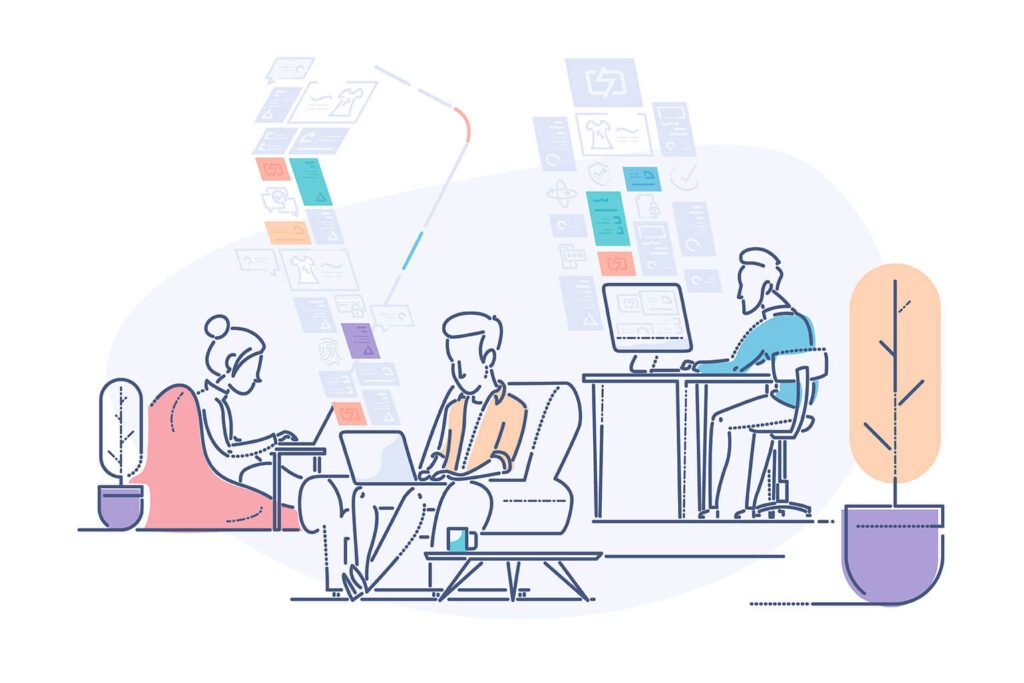 You can get more customers if your website looks clean and is focused on the user experience. It's nice to know that most eCommerce platforms understand that store owners want something that looks good.
4. Add-ons & Extensions
The majority of eCommerce software is constructed using a modular methodology in order to address this issue. This makes it possible to use add-ons and apps to make the main software work better.
With the help of these add-ons or extensions, you'll be able to extend the functionality of your eCommerce website. Most of them cost money, so if you decide to buy any of them, it will cost you.
5. Marketing Tools
When you're just starting to grow your eCommerce business, you'll have the most fun. Most beginners find this part hard and overwhelming, but it is the most rewarding part in the long run.
It is not fun because, if you don't have the right tools, the process can be painfully slow. If you use the right tools to grow your business, you can boost your sales and increase your conversion rate.
Even though using these tools will make your total costs go up, the return on investment (ROI) they give you more than makes up.
3 Tips for Saving on the eCommerce Website Development Cost
Putting money into a great online store is an investment that will more than pay for itself. That said, there are ways to cut costs, which is especially helpful for new businesses. This is especially important when it comes to eCommerce website development costs.
1. Focus on Customer Retention
Since it costs five times more to get a new customer than to keep an old one, you should focus on keeping your current customers. You can do it by giving them great customer service and keeping the lines of communication open with them. In terms of customer service, this means keeping your word and being available to answer their questions.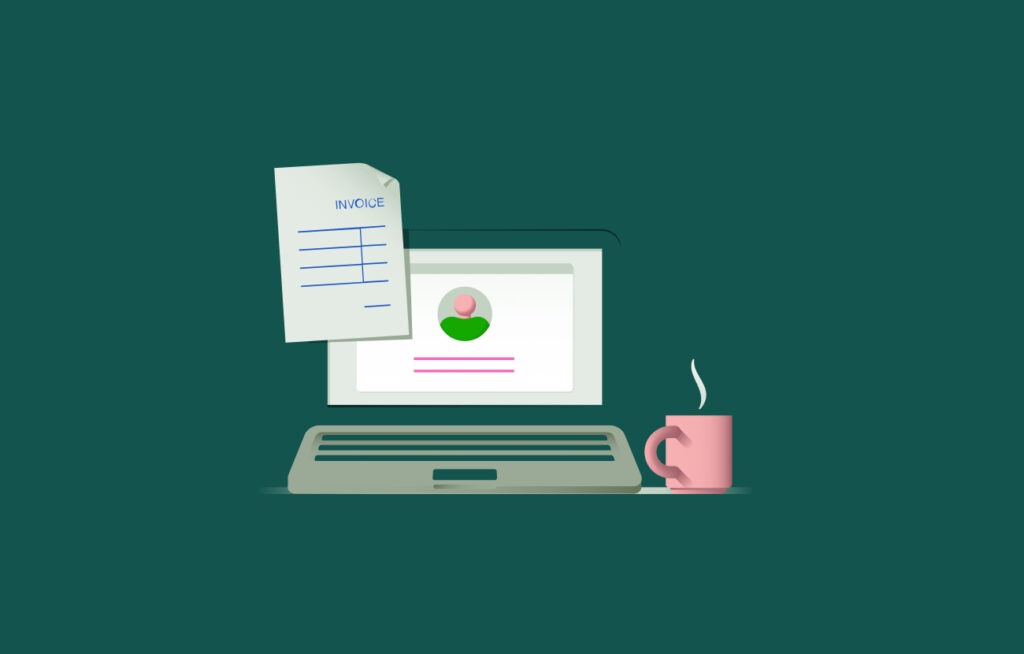 You can also keep them interested in your company by sending them emails and talking to them on social media. As a bonus, as you build customer loyalty, these fans will start telling their friends and family about your business. This is the cheapest and most effective way to bring in new customers. As you get better at building customer loyalty, this will happen.
2. Look for Discounts
As the owner of a business, you know that everything can be talked about. Ask for a discount or if there is a deal for first-time customers. There's a chance that some businesses offer discounts or packages that aren't advertised but could save you money. Also, think about paying for services like hosting and other integrations on an annual basis. If you pay for a service once a year instead of every month, you could save between 10 and 25 percent.
In addition, you should always take advantage of free trial offers before you decide to buy something. If you do it this way, you will have a better idea of how a certain platform or plugin will work for you. You will also have a way to compare things in the real world, which will make it easier for you to come to a decision.
3. Make Adequate Investments
Investing in your eCommerce website can quickly become expensive, whether it's for web design, marketing, or development. This helps to explain why so many business owners look for cheaper options, like hiring a web designer through Craigslist or working with an international SEO company. At first glance, these choices may seem like they will save you money, but in the long run, you may find that you get what you pay for.
In the long run, you will save a lot of time, money, and trouble if you can do everything right the first time. When you're setting up your store, it's important to hire people with experience and buy the highest-rated products and apps that you can afford. You shouldn't spend money on "nice-to-haves," but you should splurge on things that are necessary to improve your website, the customer experience, and sales.
Conclusion
You now know the answer to the question, "How much does eCommerce website development cost?" As you can see, there are a lot of complicated factors that make it hard to come up with an accurate estimate for an eCommerce website.
If, after reading this article, you still can't figure out how much it will cost to build an eCommerce site, you might want to think about asking Designveloper for help. We always have a team of experts on web development on hand, so we will definitely be able to help you figure it out.