It's no secret that the eCommerce business has changed retail as we know it. Customers now expect a more personalized experience and will only purchase from brands they trust. And with the rise of social media and mobile shopping, this is one expectation that can be fulfilled. So what is a B2B eCommerce platform and how does it work?
A B2B platform usually works by managing all aspects of your business within its system – from marketing and customer service to merchandise management and financials. And because you're the boss, you also get to choose who has access to what parts of the system (meaning that you can limit some features for certain employees if need be). What are some important features to consider when looking for B2B eCommerce? Let's find out in this article!
What Is a B2B eCommerce Platform?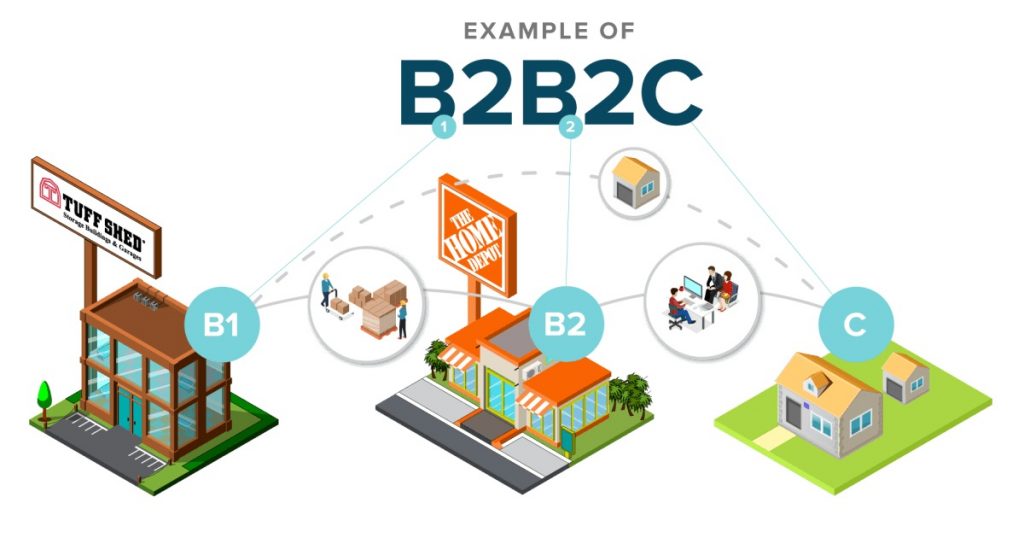 A B2B eCommerce platform is simply an online shopping cart that can be used by other companies, such as wholesalers or distributors, to move inventory through the ordering process. Most big-name online businesses – such as eBay or Amazon – use B2B eCommerce platforms. But B2B platforms can also be useful for smaller companies or startups that need help with their operations. B2B platforms provide everything a company needs for online sales, including marketing tools, order management, and customer service.
Recommended reading: What is B2B Ecommerce? All You Need to Know about B2B Ecommerce
A couple of popular B2B eCommerce platforms include:
Wix – this platform is best known for its website creation tool. Wix also has a full range of support services that enable businesses to use the platform, and provide access to eCommerce tools for merchants.
Shopify Plus – Shopify Plus is a dedicated B2B eCommerce platform offering from Shopify, one of the world's most prominent eCommerce platforms, with over 1 million eCommerce websites.
BigCommerce. …
Oracle SuiteCommerce. …
WooCommerce B2B. …
Pepperi
And many more…
How Can B2B Ecommerce Platforms Help Your Business Grow?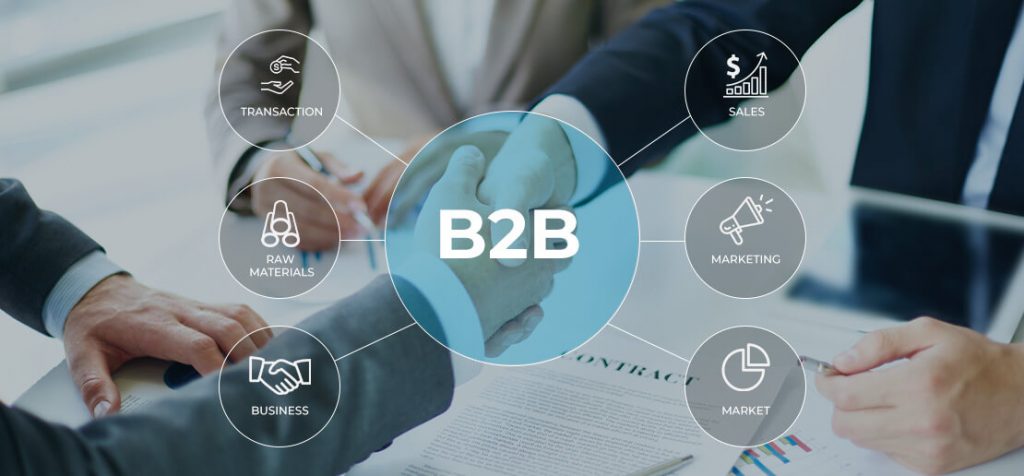 A business-to-business (B2B) eCommerce platform is a type of software used to create and manage an online marketplace for other businesses. It can be used for both business-to-business or business-to-consumer transactions. For example, eBay is a well-known consumer-oriented website that also offers tools for businesses to buy and sell their products.
Buying and selling online are now at its peak. With over 3.5 billion buyers worldwide, the market is heating up with digital transformation. This is not only because of the benefits of buying and selling online but also because these products are now made available to more people across the world.
Recommended reading: How to Build an eCommerce Website Fastest in 2023
Here are two of the most common B2B features you should consider when choosing a system.
1. Order management
When you run your own business, there's no greater feeling than having everything your customers need right at their fingertips. With a robust B2B eCommerce platform, you'll have access to a number of features like order management to streamline your online sales. You'll be able to send email notifications about shipping, estimated delivery times, and more, so you'll never have to leave your desk to fulfill orders.
2. Customer service
Want to have face-to-face customer service conversations with customers? With a B2B eCommerce system, you can! This can be a great way to engage with customers and keep your brand top of mind.
Recommended reading: 9 Elements of Ecommerce Website That Boost Your Sales
Top 10 Important Features for a Great B2B Ecommerce Platform
Among many other things, here are some important features that you should consider when you are looking for a B2B eCommerce platform.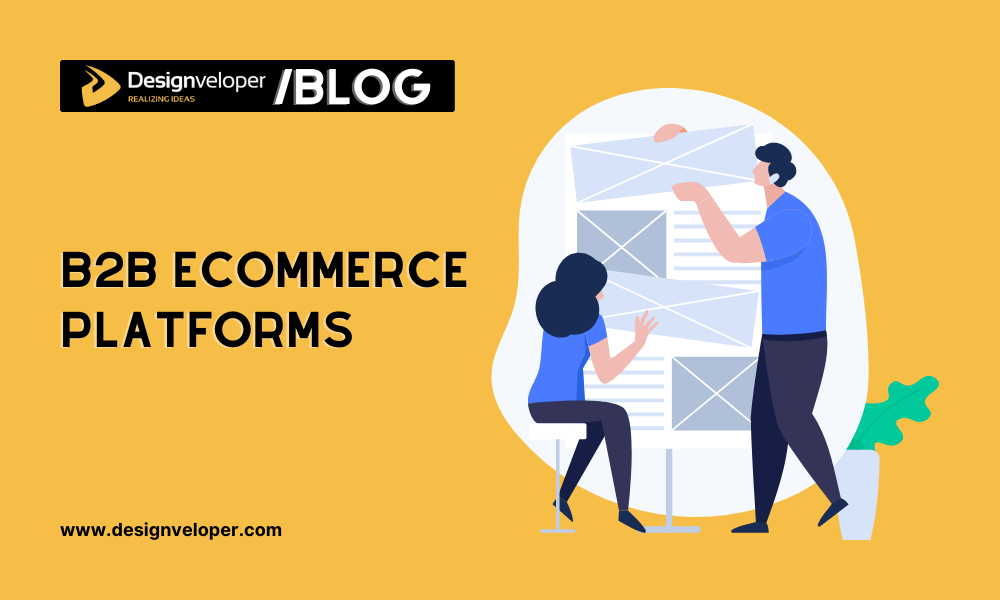 1. Access Controls, Roles & Permissions
Your website has to be impressive. But now that you're selling your own products, your website must also be simple, informative, user-friendly, and take into account your target demographic. One example of this would be helping business owners who are in the process of renovating their homes. Your website should be user-friendly for them and easy to navigate while providing information and contacts regarding what it is you do.
In addition to your website, you'll need to invest in a business app and a mobile website.
Recommended reading: How to Choose the Best eCommerce Platform for Your Need?
2. Corporate Account Management
Creating and managing your corporate accounts will simplify your work. It will enable you to organize your accounts, gather relevant data from them, and make customized decisions that will reflect your organization's best practices.
Custom Reporting For Your B2B Ecommerce Platform
Companies are increasingly turning to eCommerce platforms that integrate with popular third-party software providers such as Google Analytics, Dropbox, HubSpot, and more. With features like custom reporting, eCommerce platforms allow you to manage your reports in one system, saving time and money on costly software licenses.
Enterprise Reporting For Your B2B Ecommerce Platform
Because enterprise reporting isn't just for eCommerce companies – it's for many different types of organizations.
3. Multiple Organizations, Websites & Stores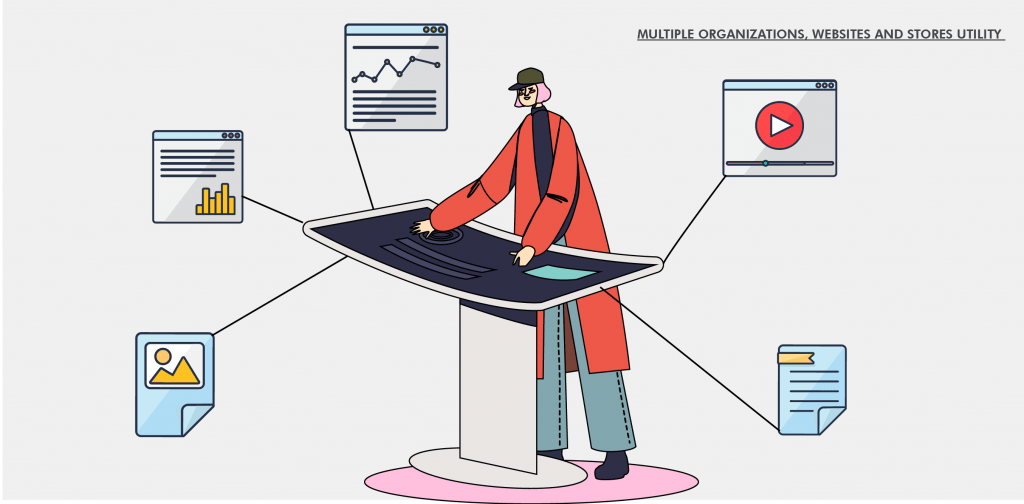 Don't assume that all the requirements you need are the same as for a B2C eCommerce platform. It is definitely possible to build a B2B platform with only one eCommerce store, but the bigger your business gets, the harder it becomes to manage.
For example, you need an accounting function for companies in your industry. This includes payment processing, tax and credit inquiries, accounts payable, purchase orders, employee payroll, payments, customs, and other data inputting. If you don't have a finance department in place, you can outsource this function through your B2B eCommerce platform.
Another important function is to automate sales and marketing campaigns. Many eCommerce platforms can track orders and customers through a single dashboard.
4. Content Management System
Selecting the right CMS will determine the way your eCommerce platform looks and works. But since you're in control of everything, it's safe to say that you'll be in charge of selecting the right CMS. We've outlined some key characteristics of a good CMS here.
Conversions That Meet Expectations
You need to make sure that your conversion goals are always met. This means that you need to know how many conversions you should expect to make per month, per month in general, and per product. As a result, it's important to select the right conversion tools, and ideally, you should be running tests across the different conversion options to find the best option for your business.
5. Personalized B2B Catalog Management
A B2B eCommerce platform can be a good match for many companies in many different industries, and there are a ton of options available. Some are general-purpose, meaning you can use the entire suite of features at will. Others are specifically designed for one particular industry. For example, Shopify (NYSE:SHOP), a B2B eCommerce platform, allows you to build an eCommerce store for just about any industry imaginable.
Whatever you choose, you can benefit from a number of basic features, such as support for products and vendors (even if you're not yet selling to your ideal customers), shipping options, customer service, and more.
High-volume order processing A B2B platform will help you run your business 24/7.
6. Multiple Price Lists
Doing the same thing over and over with different prices and discounts is a no-no.
A great way to control your prices is with multiple price lists. This way, you can see the effects of price promotions and sales on a more granular level. Think about what you're trying to achieve in your business and how certain marketing strategies might make sense. Don't leave it to chance: use a price list to help you sell and market at the same time.
Compare prices with competitors and have the best deals
Don't just compete with other online retailers, but with retailers in your neighborhood, as well. Many brick-and-mortar stores have lower prices than their online competitors – but they're also competing with their local competitors as well.
7. Multiple Shopping Lists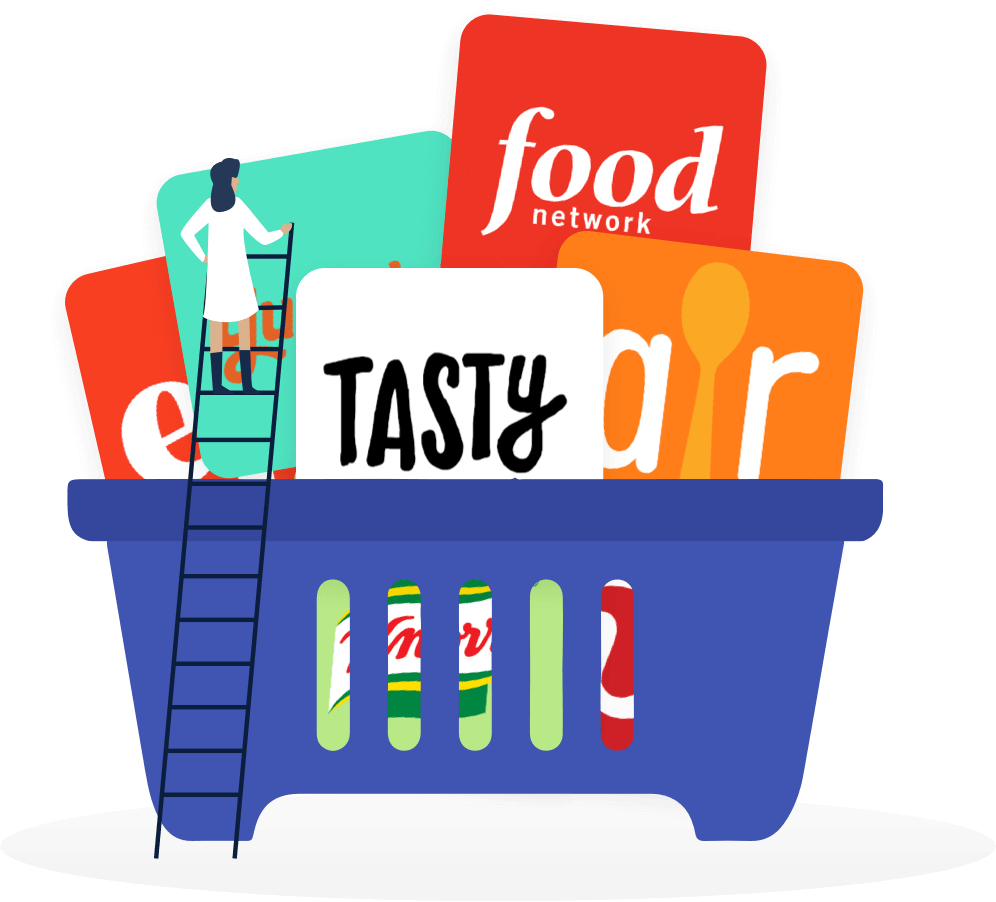 There are several B2B platforms that feature multiple shopping lists for businesses to use, letting them provide upsells to customers. In addition, most allow you to keep your list private, meaning that only you and your immediate team can access it. This means that you have full control over what you share with your customers, allowing you to market directly to them.
Additionally, you'll likely find that you'll want to add customer reviews into your system, letting them be used by your team for customer satisfaction purposes.
Customer Favorites
This is a nice feature that most B2B eCommerce platforms offer. The customer favorite option lets you have a section in your store where you can put up pictures of previous purchases that have helped you make a sale.
8. Segmentation & Custom Reports
This feature determines the number of items your customers can see, how many they can "showcase" and how their profile appears in your store. This feature also lets you see what has been viewed, selected, added to carts, and removed from carts.
Customer Management
Your B2B eCommerce platform allows you to customize the profile information that each customer sees, from name and gender to their gender and age. This can be handy for offline businesses, as it lets you target and customizes promotions or even direct customer communication.
Customer Service
This is essential for both offline and online businesses.
9. Self-service Options
When you're running a business, you probably have a full-time job to do as well. But if you want to focus on your business, a B2B eCommerce platform that can be completely self-serve is a great fit. There are usually three types of options in this category:
1. Permissive: In this type of self-service, users can perform any task they like, including product, financial, or inventory management. However, if they do, they cannot be prevented from starting a new activity.
2. Managed: In this type of self-service, you are given certain access rights – such as changing the customer's password. However, if you go above and beyond, you may get blocked from taking advantage of all the platform's features.
10. Flexible Custom Workflows
Custom reports
Payment Processors (Payment gateways)
Import and export options
Schema Conversion and Meta Data
Connectivity to a cloud-based eCommerce solution like Salesforce or Marketo
Integration to other back-end systems like eCommerce systems or your CRM
Significant error rate
Automated back-end (check-in, build-out, etc)
Easily unique account and billing information
Pricey
Key Takeaway
B2B eCommerce platforms require a bit more configure ability. It's crucial to select a platform that allows you to build out your business without added risk.
Conclusion
The internet has completely changed how we buy and sell products. With the rise of eCommerce platforms, it's never been easier to purchase a product you need without leaving the comfort of your home.
As a business owner, you want to make sure your customers can easily find what they need from your website. The more intuitive you can make it for them to search, the better!
With so many eCommerce platforms on the market, it can be hard to know which one is right for you. Ecommerce platforms are important because they power your online store. They need to be able to handle all your orders and transactions, have a user-friendly interface, and integrate with the right tools in order to provide you with an amazing experience…
And if you are struggling with defining your B2B Ecommerce Platform, Designveloper is here to help you. We offer a wide range of services from web development and mobile application to business consulting. Tell us now for free estimations! Don't hesitate to contact us now if you want to upgrade your business with this latest technology.