Building a virtual store that is based on an e-commerce platform does not require any less effort than that is put in a brick-and-mortar establishment.
It takes a village to build a store – either a virtual or physical one. Getting a commercial lease, recruiting a team of staff members. Stocking up inventory and setting up long-term partnerships with warehouses are among the most important factors when setting up a physical store.
The swift-rising growth of e-commerce along with the increasing habit of online shopping among internet users over the past two years has added weight to the demand for setting up an e-commerce store as fast as possible. Articles such as:
How to set up an online store in 15 minutes.
How to automate the process of establishing your virtual store's foundation.
Creating your own handmade clothing store with Shopify free of hassle has flooded the self-help section of google searches.
Fast food, fast fashion, then fast business launching.
Now that a large quantity of online stores has risen to the surface. It is the quality of the virtual store that a business owner should take into serious account. Besides choosing the market segment, search for the right suppliers. And setting up a specific tone for the business personality. Creating the appearance of your business also plays an important role in winning loyal customers.
Which eCommerce Platforms You Should Choose?
Choosing the right e-commerce platform for your business is like deciding whether a full basement. A slab-on-grade or a crawlspace suits the architectural structure of your house. Does an optimal e-commerce platform for all kinds of businesses exist? Designveloper suggests five types of commerce platforms as follows:
1. Traditional Platform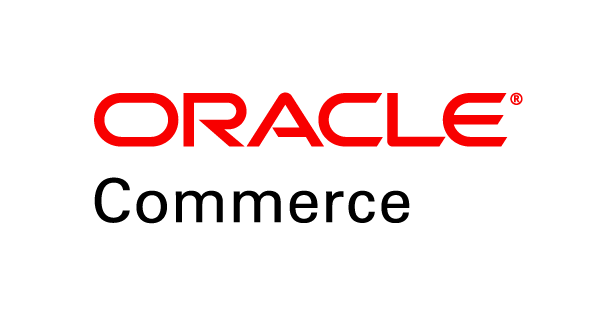 Traditional eCommerce platforms require you to invest intensively in your virtual website. From paying an annual subscription fee or license registration fee. For your website as a way of maintaining the online presence of your business.
Since traditional platforms do not offer pre-existing features like open-source platforms, which we will discuss further in a minute you as a business owner might need full-time assistance and operation from your teams of IT in order to customize and develop your website in a timely manner in accordance with the buyers' shopping habits and the latest trends in website designing and development.
Regarding what type of platform is the most suitable for your business. People at Designveloper are more than willing to provide you with professional advice.
Why Traditional e-commerce platforms
It could be slightly more cost-effective than traditional brick. And-mortar platforms thanks to the significant cost reduction in estate rent charges infrastructure costs and human resources. Yet traditional costs like costs of input (products), and warehousing (unless your business is trying out the drop-shipping business model). Logistics and business taxes are pretty much still intact when it comes to business expenditures.
2. Open-source eCommerce platform
If you as a new business owner prioritizes cost-efficiency, a large number of design options and more efficient control in hosting the website. Plugins and website themes, an open-source commerce platform would be a perfect option for you. The majority of open-source platforms are always membership-charge free. And constantly under development as developers of such platforms would update the current trends in e-commerce on a regular basis for free.
Business owners will never have to worry about falling behind the e-commerce trends in designing as innovative features are constantly added to the shopping experience of the customers which in turn will increase engagement with online shoppers and further raise the likelihood of customers' revisiting your virtual store
Such innovations being constantly updated on the open-source platforms are made thanks to the generous contribution of the community of developers.
Recommended reading: What Are Cloud eCommerce Solutions?
There are always two sides of the same coin.
An open-source e-commerce platform allows you to save time researching heavy subjects in programming. And refreshing the appearance of your websites when you feel the need of giving your business a reboot. Yet the same platform could cost you more time in researching feature problems as there is little consistency in the foundation of the platform.
You soon will find yourself in need of more intricate knowledge in website development. For instance, the final step including check-out and payment encounters technical glitches that fail your customers' wish to buy a certain product and therefore. Causing them to lose interest in making purchasing goods from your inventory.
Such error cannot be mended quickly if you lack an advanced understanding of your own store foundation. And have no professional developers as a part of your business staff. When such errors occur, you can contact Designveloper for the fastest development solutions. And saves you time manhandling the problem by yourself.
Our designers suggest Magento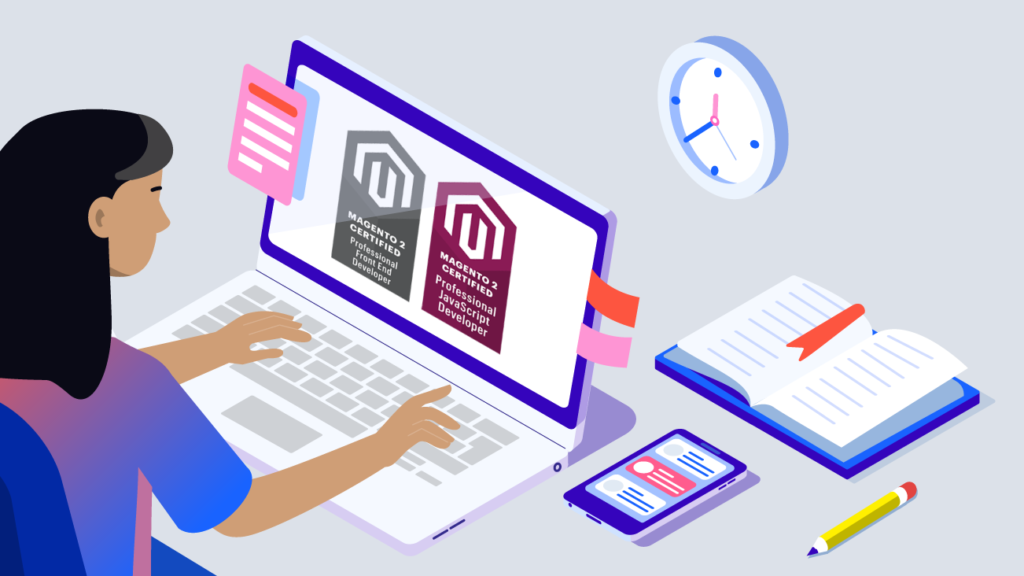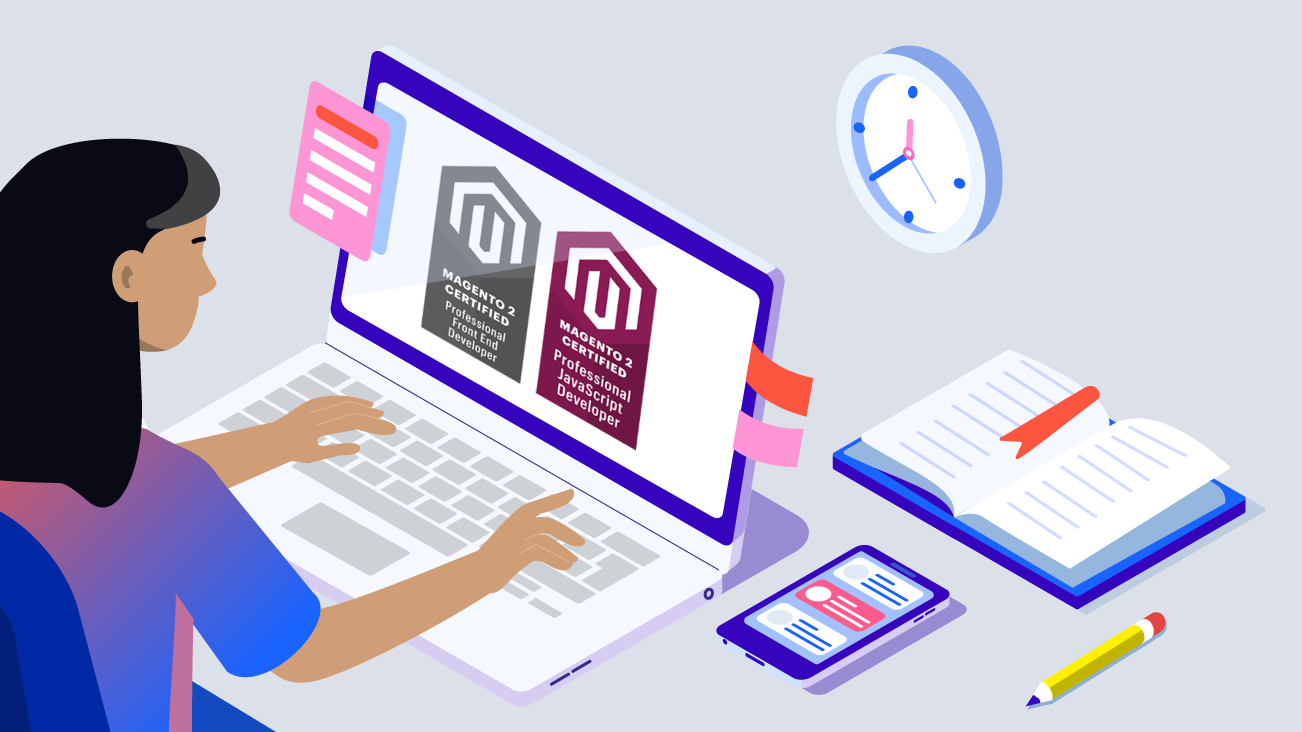 Our designers suggest Magento if you are seeking an open-source platform for your virtual business. A prominent businesses that achieved significant success thanks to the operation based on open-source platforms are namely Amazon. IBM – International Business Machines Corporation (a New York-based multinational group. Ticketmaster – a California-based company specializing in ticket sales and distribution. And Wired (a monthly American magazine specializing in emerging technologies and how they affect culture, economy, and politics).
2. Cloud platform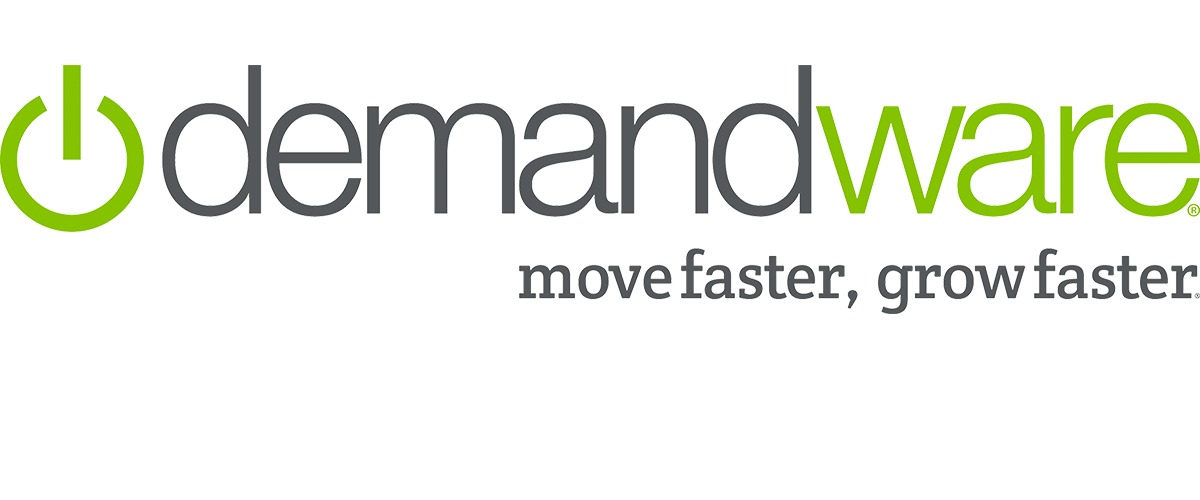 Let's go through the advantages of cloud-based platforms: low-cost entry, flexibility, constant updating, low support cost, real-time data tracking, and so on. Cost efficiency is the most concerning factor any business owner would have to thoroughly consider at any stage of their business operation. From early set-up, store launching to maintenance.
Thanks to the low entry cost of cloud platforms. An independent business owner can set up their own virtual store with a minimum cost of platform subscription and a limited number of SKUs that typically generate a satisfactory proportion of additional sales per month.
A cloud-based platform would allow business owners to be flexible in micromanaging the number of active vendors at any time. You can fish out or add up the number of vendors whether you wish to better control a certain number of vendor participants in your business. Or to scale up and increase the engagement of vendors to your business. Consequently, this will allow a solo entrepreneur to multiply the number of products and offer more to their targeted marketplace.
Constant travel to meet new potential clients
And investors means business owners will have to manage their business operations remotely. This is when real-time data tracking comes in handy for subscribers of cloud-based platforms. Instant access to your database of clients, vendors, and transactions anywhere you and your team members wish to gain is a major game-changer for business owners who are always on the move.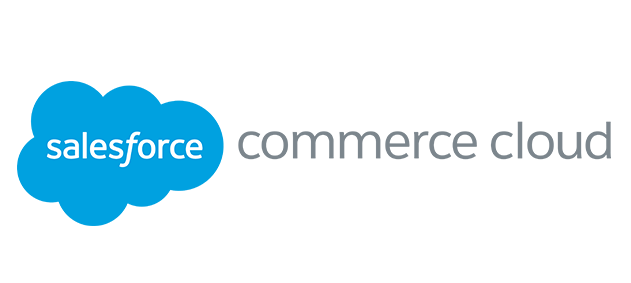 The most efficient cloud-based platforms that Designveloper has chosen for our own customers are Demandware, Salesforce Commerce, and Volusion. Marketing companies, data security groups, multinational companies (or global companies), and accounting companies are among the businesses that benefit the most from using cloud-based platforms.
3. SaaS Platform
Another e-commerce platform that makes the list of plausible platform options for an owner of a virtual business is SaaS or service-as-a-service platform, one of the three primary fractions of cloud computing, along with IaaS (infrastructure as a service) and PaaS (platform as a service).
Similar to cloud platforms, SaaS platforms save virtual store owners from the hassle of installing and operating software applications on their personal computers and any computers. Thanks to SaaS platforms, the entire database of your business is uploaded and available on the internet. Given a steady internet connection, you and your staff members can gain access to your business software at any time, making sure you never run into the unfortunate scenario of data loss.
With a specific monthly subscription charge
SaaS platforms are frequently recommended by professional designers. And website developers to businesses of various scales – small, medium, and large. Businesses that hold a tight policy of non-disclosing customers' data would also opt for SaaS platforms due to their outstanding features of security and system maintenance. Reassurance gained from a safe and secure system established on a SaaS platform would enhance trust between customers and service providers. Creating trustworthy partnerships as a result.
Large enterprises such as Netflix, American Red Cross, and Google G Suite are well-known for their upscale services thanks to the tight security feature offered by SaaS platforms.
4. Build your own eCommerce platform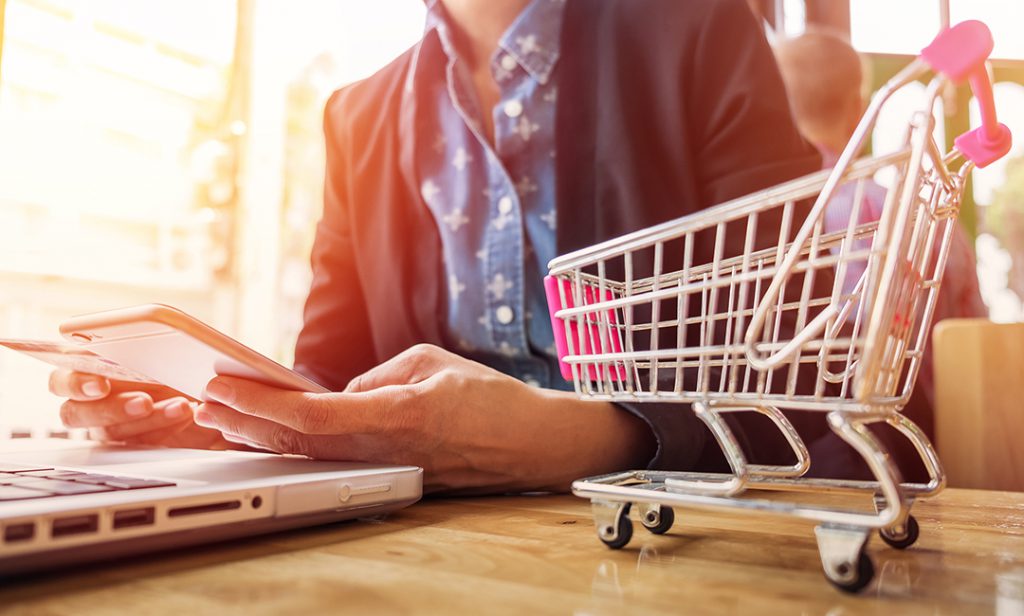 If none of the above commerce platforms catches your eye, you can also build your own customized store. However, you are obliged to start from scratch if you decide to go all the way with the decision. There are costs that you have to bear in mind like website development, maintenance, and new feature updating.
It is highly recommended that you contract either internal or external human resources to develop a virtual website using such a type of e-commerce platform. People at Designveloper are willing to help you with the DIY platform since it is our mission to carry out the best design-and-develop services for our customers.
Exemplary eCommerce Platforms: A Selection of the Finest
According to Oberlo, there will be 2.14 billion people, or 17.5% of the global population who shop online. This could only mean one thing: if your business can go eCommerce, do it now.
However, many argue that promoting your products on Facebook or Instagram is more than enough and that it's costly to build an eCommerce site.
The former idea might be right if you have just a few items to sell. But let's imagine that your store is selling more than 20 products and each of them has some attributes. Well, that does not sound like an easy task, right?
The latter is completely wrong since there are a lot of free yet powerful eCommerce platforms out there. By using it, you can build an online shop swiftly. So, to help you save time and effort spent on looking for one, below are some best eCommerce platforms for you to choose from.
This is an open-source eCommerce platform that gives online businesses a lot of control. One of its features is the ability to change how online stores look and feel. It also comes with a wide range of built-in marketing, search engine optimization, and catalog management features. It offers SaaS solutions, which means that it can be quickly scaled up or down, is very reliable and available, along with being PCI-compliant, available all over the world, and automatic patching. Also, it gives merchants the chance to customize their software in any way they want.
Even though Magento has a reputation for being hard to use, the company makes it easier for customers with an active community of Magento programmers and professionals who are eager to help newcomers with the maintenance of their online stores.
Considered one of the most popular eCommerce platforms, Shopify has always been a useful tool for more than 800.000 businesses all over the world and helped them grow in a fast and effective manner. Online commerce businesses built on Shopify experienced a 50% growth rate in 2019, compared to the industry standard of 21% that year.
Shopify is one of the easiest eCommerce platforms to use as it is easy to set up and customize. It makes learning easy and fair, no matter if you are an experienced developer or just starting out. Shopify is used by more than 500,000 stores, and that number is still growing. This is because Shopify offers a complete eCommerce solution.
It is easy to set up thanks to the drag-and-drop interface so you only need a few minutes to make your own eCommerce site, of course, don't forget to prepare all the materials beforehand. In addition to this advantage, a large community and a huge source of documents allow you to learn to work on the platform fast.
Shopify is a popular eCommerce platform that has been around since 2004. This platform has a simple and easy-to-use interface, over 150 ways to pay, variable shipping costs, automatic taxes, hundreds of themes, and options for the user to change things. With the new version 2.0 of Shopify's online store, it's much easier for merchants to set up eCommerce stores.
Recommended reading: How To Develop A Mobile-Friendly eCommerce Website?
One more thing we love when using this top-rated eCommerce platform is that it has a lot of mobile-optimized and beautiful themes. However, only some of them are free to use.
Everything has its upsides and downsides though. As for Shopify, it's merely suitable for small businesses, boutique stores, or shops that don't have many items or goods.
Furthermore, you are forced to use Shopify Payment Gateway unless you want to pay an extra fee. Another noteworthy point is the cost may increase to a whopping number in case you need to use additional plugins or features.
High-profile clients: Koala, The:5th, True Vintage, P&Co.

Pricing: Starting at $29/month.
WooCommerce is also one of the best-known open-source eCommerce platforms you can use right now. It comes with a number of themes that were made to work with WordPress. With these themes, you can make a unique online store. In addition, you will have access to an unlimited selection of products, complete freedom in terms of personalized marketing, efficient management of your orders, and complimentary shipping, amongst other advantages.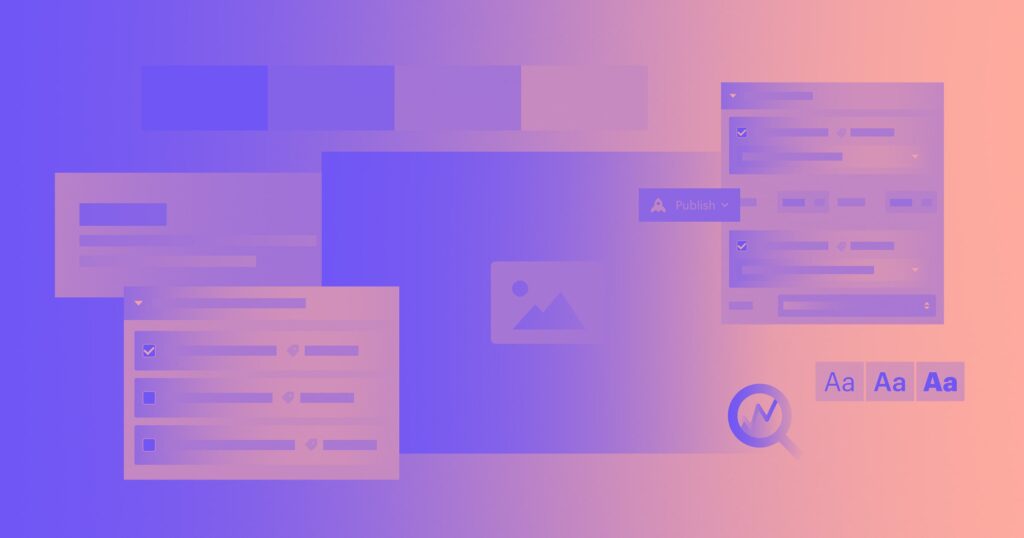 Because it works well with WordPress, WooCommerce is often thought to be the most popular eCommerce solution in the world. It gives store owners and developers who make WordPress templates full control over their own jobs. WooCommerce now runs more online stores (30%) than any other platform. You can change it in any way you want with access to hundreds of free and paid WordPress extensions.
We all know that Wix is an intuitive website builder platform, and now, we can even sell products on this very tool.
Though Wix Ecommcer won't be able to perform sophisticated tasks like other eCommerce solutions such as Shopify or Magento Commerce, it still offers standard features such as checkout, Paypal payment, live chat, product review, abandoned cart recovery, multilingual support.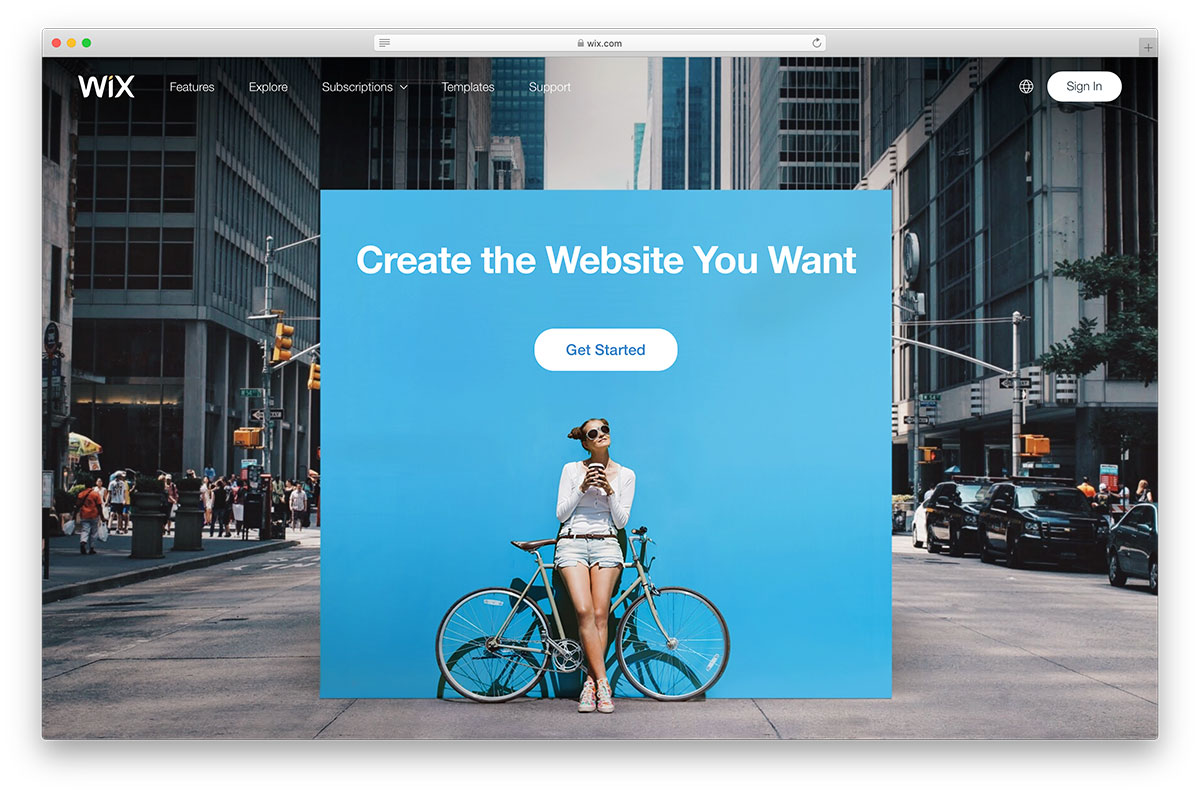 Nevertheless, you only have 20-Gb storage and a few products attributes. Those are the reasons why this platform is more suitable for small businesses than big guys.
Another notable downside is that when a user wants to change the theme, he/she has to customize the site all over again.
High-profile clients: Plastic Freedom, Kicksmini, The Chef & the Dish.

Pricing: Starting at $0.
BigCommerce has been known as a powerful eCommerce platform for building eCommerce websites without the need for coding skills since ever.
Besides all the basic features that every other platform has, BigCommerce offers us a well-built search engine tool. As a result, this is a perfect choice for stores or businesses that sell a lot of different items or have various categories. And speaking of search engines, BigCommerce also assists us very well in SEO.

However, they have only a few free templates (12, to be exact) to pick up. Nevertheless, you can ask developers to edit the site as you want.
Some other significant features you might be interested in are checkout code, gift cards, unlimited bandwidth, professional reports, etc.
High-profile clients: Toyota, Kodak, Travelpro, etc.

Pricing: Starting at $29.25/month.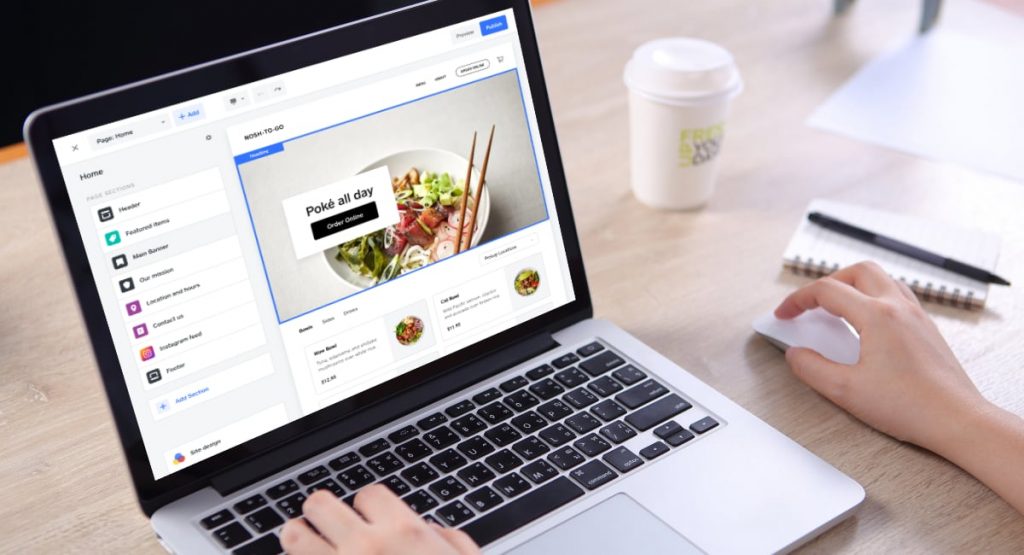 Pricing: starting at $0.
There are many things you can do with this tool as it offers a lot of useful features such as syncing with the inventory and social networking sites. Besides, the platform also helps you with delivery if available.
Square is considered one of the most simple tools that even low-tech users can build their own online shop.
Furthermore, you can easily keep track of product sales, customer journey, and abandoned carts on a very intuitive dashboard.

Pricing: starting at $0.
Let's talk a bit about its current situation. In 2018, Squarespace (don't get confused, Square and Squarespace are two different businesses, but compete in the same category) acquired Weebly for $365 million in cash and stock but they are two separate services. Yet, people prefer to use Weebly as it's more popular and way simpler.
Weebly is graded 4.3/5 by 1300+ users on Capterra. "it is important to someone like me who has no experience in building websites." – said a user here.
Some of its features and functions are:
Drag & Drop
Landing Pages/Web Forms
Online Booking Tools
Online Store Builder
Pre-built Templates
SEO Management
Above are the best eCommerce platforms you might want to give a try. People at Designveloper hope that we have listed all the key factors here and helped you choose the most suitable service provider.
However, if you want to build a fully customized eCommerce platform for your business, tell us your ideas now. Designveloper offers a wide range of services such as web design, software development, and even business consulting. Email us now or contact our sales team here. Cheers!
Conclusion
In order to always be at the top of your client's minds, if you run an eCommerce business, you have to keep figuring out how valuable your products and services are. But the price is not the only thing to think about here. You have to make sure the customer doesn't have any problems and help them at every turn. Everything will be easier if you use the eCommerce tools we talked about before. Moreover, you should also focus on making a complete marketing plan if you want to increase the number of leads coming to your website.
With the help of a well-made eCommerce site, your business might be able to reach new heights. With all of these eCommerce website development tools at your disposal, there's no doubt that you'll find the one that will help you build an online store of which you can be proud, which will impress your customers, and which will make sales for you automatically.
Throughout our development projects since the beginning. There are common patterns in website building that we would like you as an entrepreneur of a virtual store to keep in mind when selecting an appropriate e-commerce platform:
Choosing a platform that's hard to keep track of;
Redundant features;
Having no clear objectives beforehand;
Customizing the wrong way.
Contact Designveloper for professional advice when you have questions regarding the website development of your business.