It is clear that digital solutions are crucial for a business to succeed these days. In the last ten years, businesses in every industry began a process called "digital transformation". This led them to use different kinds of software to get ahead of the competition. Knowing how to outsource software development gives you a massive advantage in this regard. In the highly digital business world of today, companies can talk to the best software engineers from anywhere. When it comes to making new products, both new and old businesses are looking to software outsourcing for help.
Do you want to find out more about why so many businesses are investing in development services that are outsourced? You are in the right place at the right time. Read this article to learn everything you need to know about outsourcing software.
5 Benefits Of Software Development Outsourcing
1. Access To A Vast Talent Pool
Because the United States and Europe have such a big talent gap, a lot of companies have started looking for skilled workers in other parts of the world. You can fill gaps in your teams with the help of the talent you can find in key outsourcing destinations. You don't have to sacrifice quality by hiring people with less experience or knowledge.
When you decide to outsource software development, you are not limited by where you are physically located. The group's qualifications and experience should be your top priority, not how close they are.
You will be able to find the right team for your project if you do thorough research. This large pool of development expertise will help you make the best product possible. This is regardless of where the developers are, whether they work together or apart, or if they work together in person or virtually.
Recommended reading: Software Development Outsourcing: A Detailed Guide
2. Increased Flexibility
Hiring a software outsourcing company gives you a lot of freedom. Because of this, you won't have to commit to staying in touch with in-house software engineers. You can instead hire a development team for as long as you need them, and then you can stop working with them without any problems. This is a great solution for businesses that only need development occasionally. Companies whose needs change too much to have a full-time staff of developers will also benefit.
Because the world we live in is always changing, it is important for businesses to be able to adapt. Being able to change their services to meet the needs of the market offers a huge advantage. When you outsource software development, you can change the size of your team to fit your needs, change the scope of your project when you need to, and keep as much or as little control over it as you want.
3. Cost-Optimization
When people think of software development outsourcing, the first thing that comes to mind is cost saving. Working with a group that can help you out for a lot less money than an onshoring crew would. On the other hand, if you go this route, you might end up with software that isn't up to par. But there are other cost reductions worth going after. When you outsource, you don't have to invest in the infrastructure for an in-house staff. You also don't have to commit to salaries, paid leaves, and other costs that come with hiring full-time employees.
Businesses that choose to outsource their software development could save up to 30 percent on costs. The biggest factor in this is the difference between the cost of living in different countries, which affects interest rates. The hourly rates that technology experts in Eastern Europe and other popular outsourcing locations charge are much lower than those in the United States and the United Kingdom. Because of this, you can still get the same services even though you pay less for them.
The fact that your engineering outsourcing partner handles all HR, administration, and infrastructure operations also helps your business save money overall.
Recommended reading: Top 7 Web Development Languages To Use
4. Application Of The Latest Technology
A company that takes on outsourced software development projects will put new technologies to use more effectively. This is because reputable outsourced software providers have a lot of experience and highly qualified people on staff.
Outsourcing companies can handle everything from planning a project and figuring out how much it will cost to wireframing, software development, and designing the user interface and user experience. The outsourced team will have a lot of knowledge and experience and will be able to do any job, including putting in place cutting-edge technology.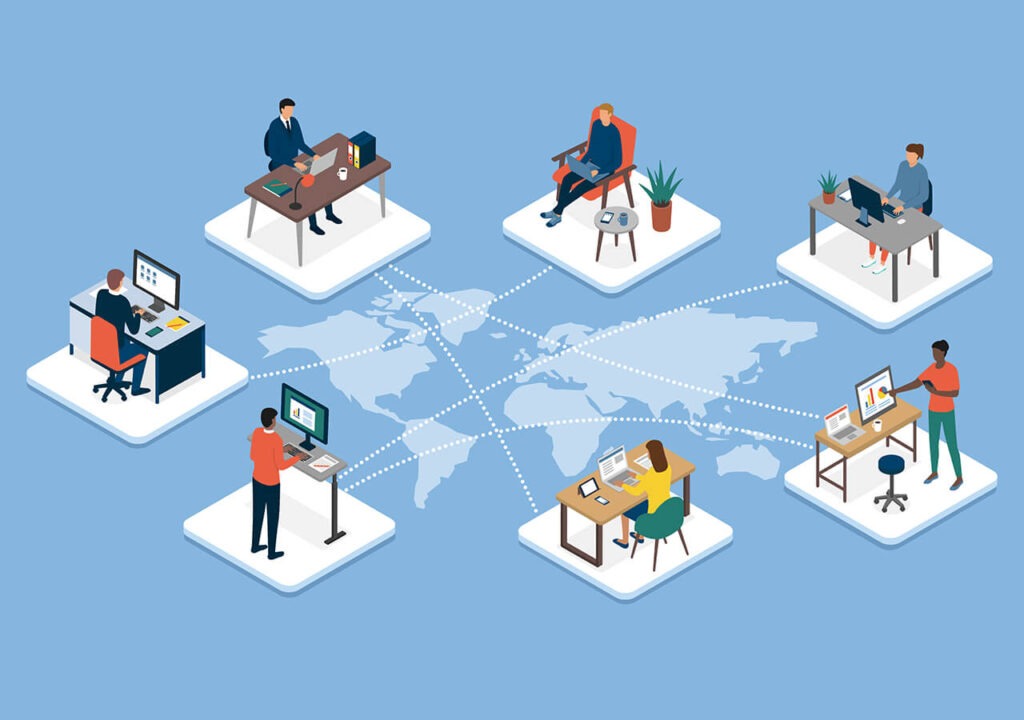 5. Risk Sharing
Effective risk management is an essential part of running any kind of business. No matter if your business operates in software development, finance, or some other kinds of services, you need to reduce as many risks as you can. When you outsource software development, you put a lot of the delivery and other risks on your vendor. This gives you a number of benefits that will help you with the task at hand.
The most important thing is to choose a trustworthy business partner. To do this, you need to gather all the information you need to come to the best strategic decision. Your success in anything, including outsourcing, depends on how much you know about your software development outsourcing partner.
In the next section, we will talk more in-depth about risks related to outsourcing software development.
5 Problems To Avoid When You Outsource Software Development
1. Security Issues
When people think about outsourcing software development, data security remains their top concern. In the process of evaluating a shortlist of possible offshore service providers, companies often forget to look at a provider's information security policies and, more importantly, their security plans for business continuity and disaster recovery. When a customer isn't ready for something like this, it often leads to data leaks or unexpected notices.
Also, let's talk about the importance of following the rules. Many of the problems that come up with IT outsourcing are caused by the organization not meeting the requirements. These problems show up as problems with business processes and access to data.
2. Miscommunication
One of the best things you get access to when you outsource software development is talent worldwide. However, it also creates a problem: miscommunication. Things like different time zones, languages, and cultures are the causes. But how can we get around these problems? When working with third-party software developers, it is most important to understand what the project needs. You and the other people on your team need to be on the same page.
The best way to avoid misunderstandings and break down communication barriers with a remote team is to use collaboration platforms. Jira and Asana and regular stand-up meetings over audio or video conferencing can be good solutions.
3. Low Quality
If you look all over the internet for stories about people's experiences with outsourcing, you'll find a lot that sounds like some kind of nightmare, especially when it comes to how bad the products turned out to be. Because of these bad experiences, though, a lot of businesses are afraid to outsource their software development.
But not every case is like that! You can definitely find software developers whose prices seem too good to be true, but who give you exactly what you paid for in the end. As a general rule, you should avoid companies that offer very low prices. Those that don't have a track record that can be checked are also risky.
4. Contract Loopholes
No matter what kind of engagement model you choose, you should pay special attention to the parts of the contract that deal with confidentiality, liability, data protection, following rules, and intellectual property rights.
But each kind of cooperation has its own set of legal words. The best way to avoid legal problems is to learn as much as you can about the topic.
5. Unclear Delivery Expectations
If you decide to outsource software development, you will almost certainly encounter delays. We should be clear that not all contractors and outsourcing partners will cause issues, and the majority will meet deadlines, but delays do occur. It means you must be prepared for launch dates to be pushed back and plan accordingly. You might also consider different options for dealing with the consequences of the delays.
Setting precise deadlines before the project begins is one of the best things you can do to avoid delays while outsourcing software development. It should be in the outsourcing contract because it makes no difference how amazing the software is if the launch is late. Making milestones and checkpoints makes meeting the deadline easier. It is easier to keep on track if the job is divided into smaller parts.
5 Steps on How To Outsource Software Development
Now that you know the basics of outsourcing software development, you can move on to the next step, which is to find the right business partner for your software development needs. Here is a list of the most important things you need to do.
1. List Out Candidates
If you outsource software development to the first company you find, you are making an error. If someone in your circle of trust doesn't highly recommend the company in question, you shouldn't choose them until you've done a lot of research on what the outsourcing development market has to offer. This means you need to look at a list of possible applicants and compare them to see which one meets your needs the best.
So, the first thing you need to do is make that list. You can always do a Google search for "outsourcing software companies" and write down a few names from that list, but you should do more work. Ask your employees if they know of any good companies that offer outsourcing services. They may have worked with one in the past. You could also talk to people in your field or other experts about what it's like to work with outsourcing companies. Lastly, if you join online groups and social networking sites, you can find more names to add to your list.
2. Look For Established Security Policy
Every day, we face a new set of problems, such as infrastructure vulnerabilities, phishing attacks, data loss, and IT systems that are overloaded. The fact that these cybersecurity risks could put your data at risk makes them very important.
To reduce the effects of these risks, it is important to find a software outsourcing company that already has a security plan in place. Check to see if the software development company you choose to outsource to international security standards like ISO, PCI, and HIPAA before deciding to work with them.
3. Scan Reviews And Testimonials
Do research on the websites, LinkedIn accounts, and Clutch.co profiles of the suppliers to find reviews and testimonials from customers who have used them before. That will give you useful information about how successful other companies' partnerships with this provider were, what problems other customers were having, etc.
You can get a decent notion of how the company is evaluated by looking at testimonials. For example, Designveloper's clients have provided on the service pages of their website about the successful projects they have completed, which are nice indications of quality.
You can also learn a lot about specific businesses and the services they offer by reading reviews and accounts of software development companies on message boards and websites like Reddit, which are both great places to learn about such businesses. You should also look at news websites and blogs to see if any of the businesses you listed are talked about there. If you want to work for reputable companies, there is a good chance that they have been discussed in some specialized blogs. By reading these blogs, you can find out even more about how real your candidates are.
4. Evaluate Communication Skills
Choose the service provider who wants to learn about your company's needs and wants, is willing to talk to you more, and will send you follow-ups. These things show that the seller wants to talk to you about all of the details and nuances, which will help clear up any misunderstandings.
If you outsource software development to another country, you may find that their work culture is very distinct from yours. This can change how you work with them and the results you get. Because not all companies that outsource their work have caught up with global communication standards, you need to make sure that the company you choose has. This is especially important if they are in a remote area.
5. Conduct Interviews Directly
The last thing you need to do is talk to your potential customers in depth so you can find out more about them. During these interactions, you will not only learn a lot about their services and past successes, but you will also learn a lot about them as people. You will definitely need to ask about their workflow, their methods, how they think they will approach a project like yours, and if they have worked on projects like yours in the past. But you need to look at more than that. You need to pay attention to other things as well.
A meeting with them can give you an idea of how well they use their time and how well they get along with you. Check to see how quickly and correctly they answer your questions, how well they can adapt to your needs, how clear they are when explaining their processes, and how confident they feel when doing so. When you hire a company, you should look for some of these things.
10 Tips to Successfully Outsource Software Development
Successfully Outsource Software Development has long been an effective way to do business, especially if it's in the tech industry. According to a survey conducted by Deloitte, companies hope that their outsourcing partner will solve several business issues including cost-cutting (59%), technology capacity (47%), service quality (31%), etc. not to mention that they can concentrate on developing their core profession (57%) rather than spend too much time on building a website or app.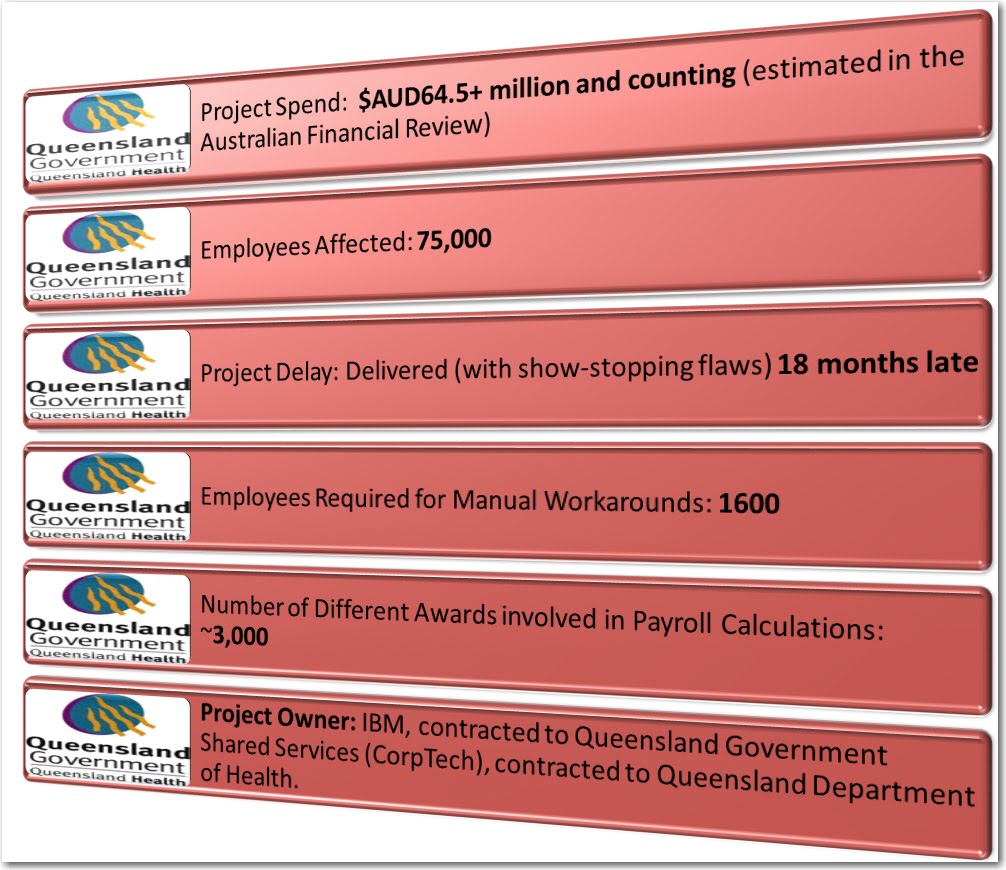 Everything, however, has 2 faces like a coin: opportunity and risk. In 2007, a survey from Price Waterhouse Cooper revealed that "69% of software development outsourcing deals fail, in whole or part". If you need some examples then here they are: IBM-Queensland deal was one of the biggest outsourcing failures. This resulted in a $1.2 billion loss and a legal battle. In 2012, the Royal Bank of Scotland once scared the crap out of their customers when keeping them from withdrawing money and checking their accounts "thanks" to a failed software update. To help you make it in the few 31% of those successful cases, here are some tips to successfully outsource software development that people at Designveloper think you may need to take action on.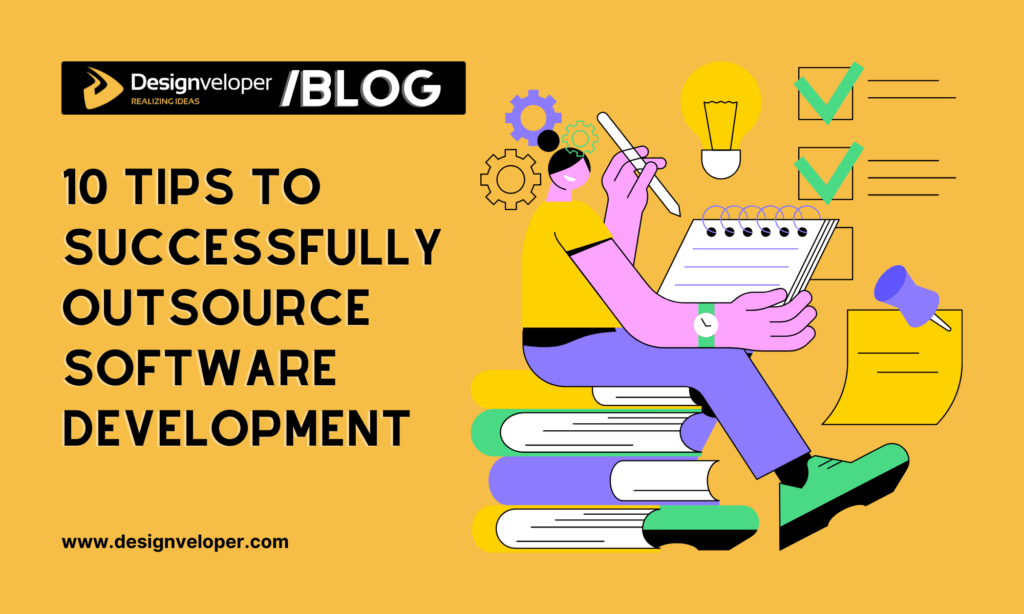 1. Good software development outsourcing strategy comes with good results
One can never take part in any activity whether it is small or big without a good plan/strategy. In a study written by Cody Miller (Portland State University). The top three challenges in outsourcing a product are changing management in an organization. Poor project management on the software development outsourcing partner side and poor quality of delivered software product.
To avoid those three and many other risks, there are various types of strategies that are suggested to apply in the software development outsourcing business and your decision may depend on your company's core goal. For example, money-driven, product-first, user-first, etc. However, thanks to its adaptability, the outsourcing-life-cycle process model developed by Sara Cullen here will help you a lot in planning detailed steps, and foreseeing risks and opportunities during the procedure.
After analyzing the outsourcing procedure of more than 100 companies and enterprises. The Cullen Group has conducted these 9 concise building blocks in an outsourcing-life-cycle process model: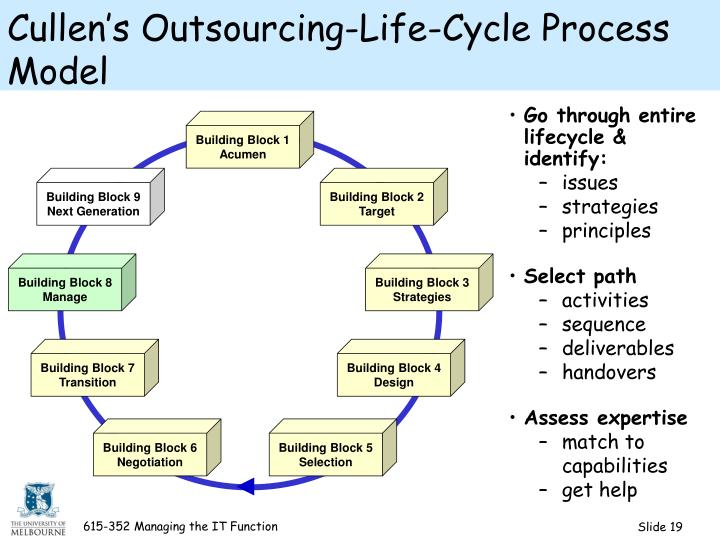 Recommended reading: Top 20 Best IT Outsourcing Companies
investigate: Building block 1
target: Building block 2
strategies: Building block 3
design: Building block 4
selection: Building block 5
negotiation: Building block 6
transition: Building block 7
manage: Building block 8
next generation: Building block 9
The model has been learned and followed because it is helpful for discovering and gathering information necessary to develop an effective strategy that is visible to both parties so that the two organizations can achieve their own goals.
2. Choose the contender that is most suitable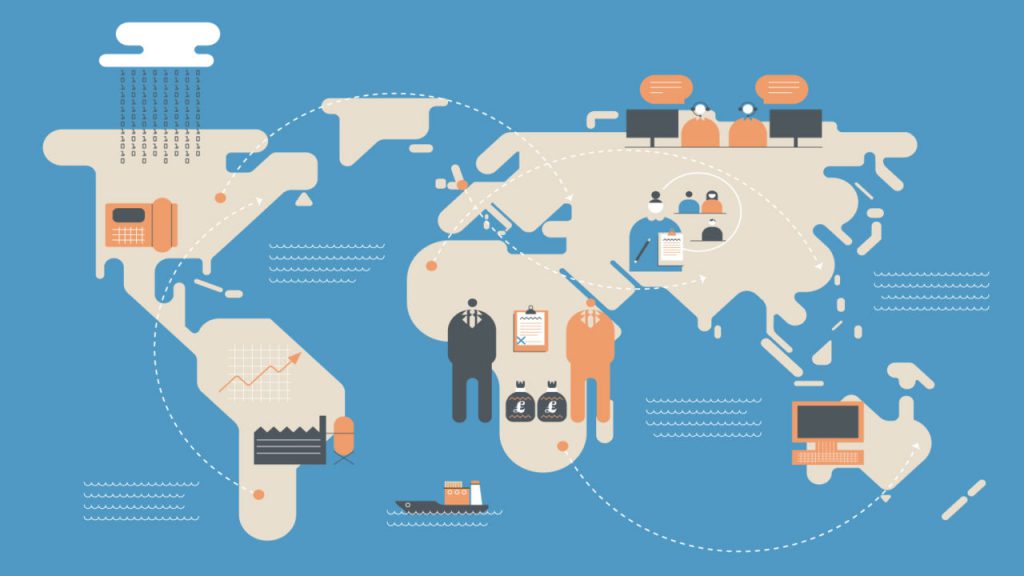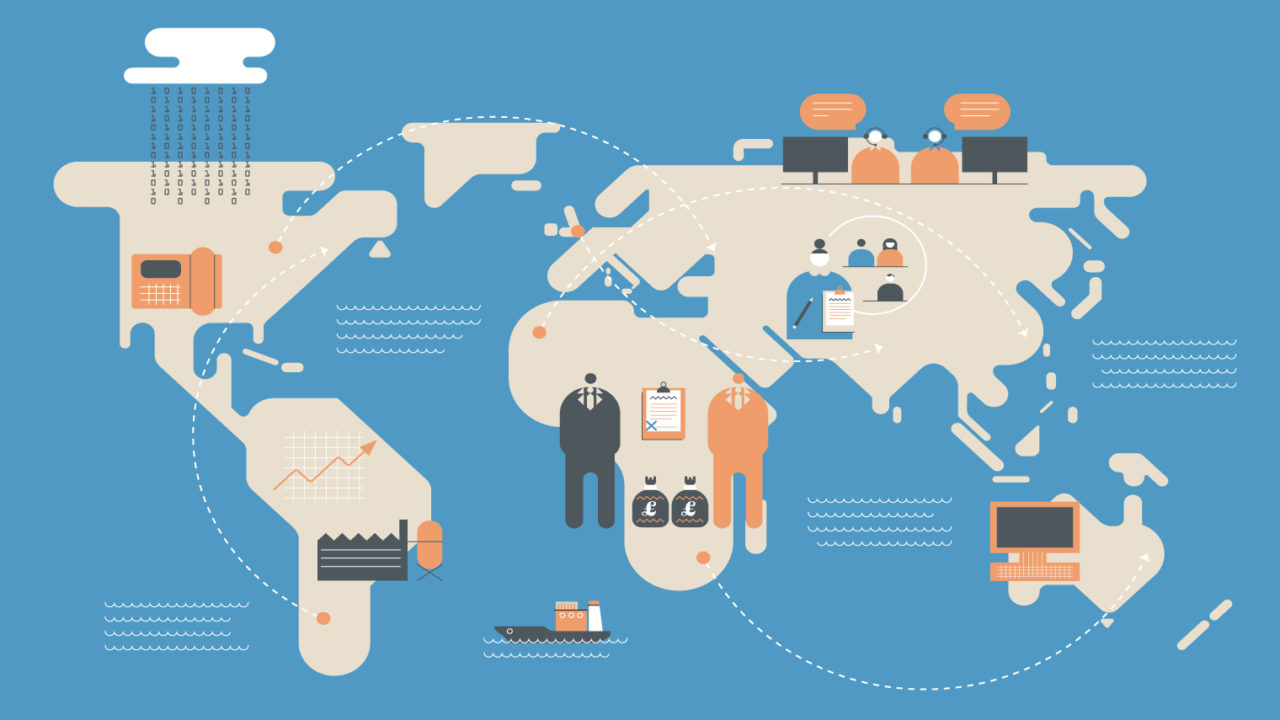 There are two main ways to find yourself an outsourcing partner:
Ask for recommendations from your friends, colleagues, other partners, etc. It is a faster approach to finding verified and trusted ones. However, your consideration may be affected by bias in favor of the suggester.
Look for the company on Google and scan its portfolio. You may have to spend more time to find a perfect one but there are more choices to look at.
One way or another, you will eventually find a partner. What you should pay attention to here is that a software development outsourcing provider may work on many projects but it does not mean that they surely have enough knowledge and ability to help you with the product. As you already know, a mHealth app and an e-commerce app is not apples-to-apples comparison. If you don't wanna take the risk, make sure you try an experienced one.
If you are looking for a multi-industry experienced outsourcing partner then we at Designveloper have developed several projects which are such categories as healthcare, education, finance, marketing, etc. You may have a closer look here.
3. Have your own tech experts
If you're already a software development company (SDC) then obviously, it is easy to talk about business and tech with your future partner and have the best deal with them. However, provided that your business is not a tech-based enterprise, you'd better recruit a team or at least one person owning comprehensive technical knowledge.
The reason behind this is sometimes Google cannot explain how things work and you are not able to handle it yourself too. And lack of technology insight may lead to 2 big issues: 1, you may be cheated by your own software outsourcing company due to the knowledge gap; 2, miscommunication could happen during the process.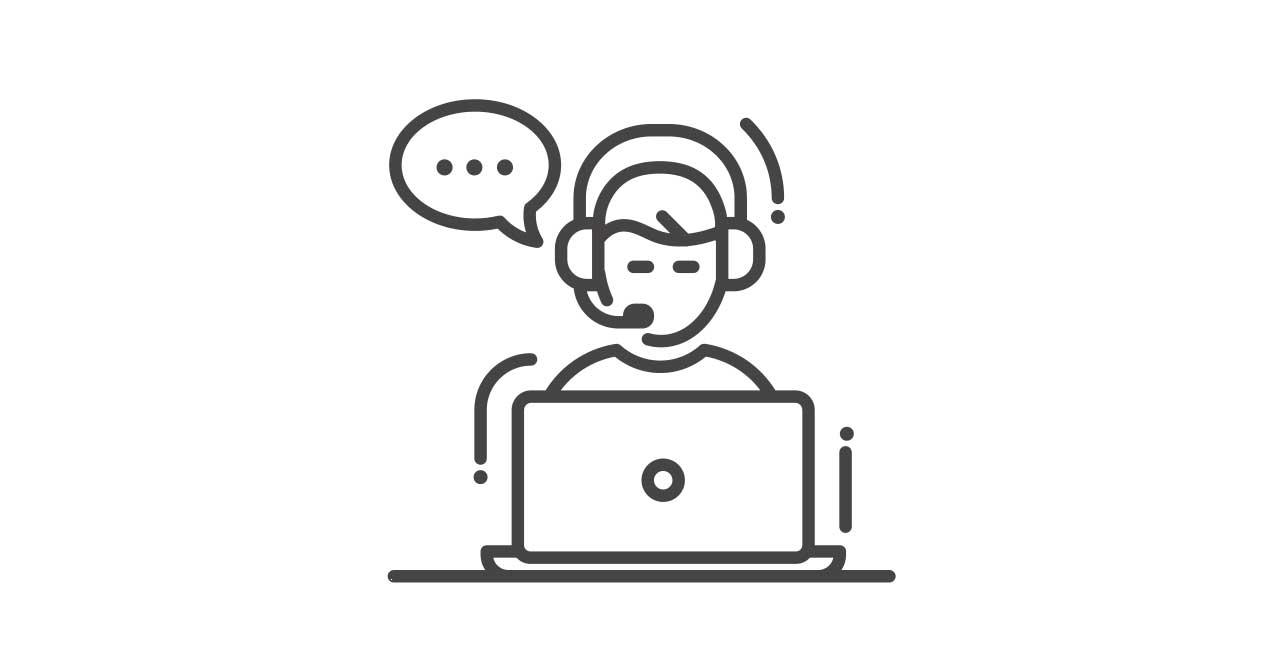 Even a giant technology company like IBM has ended in such a big legal scandal so please be really careful. Once an issue happens, chances are that you may lose a big bag of dollars like Queensland or your customers will not be impressed with the service and leave your business. Both consequences equally damage your company in terms of finance and reputation.
Having a business/technical expert on your team is a good move to build a strong and practical plan for the software development outsourcing deal. On the other hand, you as a manager/CEO will have more time to focus on your main task. This expert is going to take on the responsibility of an IT manager, a CTO, a project manager or a product owner: becoming a bridge between the two parties, helping them to communicate effectively, solving technical problems, etc.
Recommended reading: Outsourcing and Offshoring: A Detailed Definition and Comparison
4. Always ask for details in software development outsourcing
During the proposal step, it's crucial to question your contenders. It's free, so take the chance to get to know how they do business as much as possible.
On one hand, a well-prepared company will get ready for everything to gain trust. And prove that they are into details and have enough technical or business knowledge to be a quality partner. There is no better way to define a perfect contender than a detailed questionnaire. On the other hand, the questions you provide will help them connect the dots and give them a better insight into the project.
The questions may be about the partner itself, their working procedure, business knowledge, and if possible, their technical abilities.
5. Frequently check your product
Once you and your software development outsourcing provider reach the deal. It's time to put all the blueprints into a real business. One big note you have to give scrupulous attention to is testing and checking your product frequently. Your technical guy will play a crucial role in this step. They need to cooperate and point out what is not fit or missing from the plan.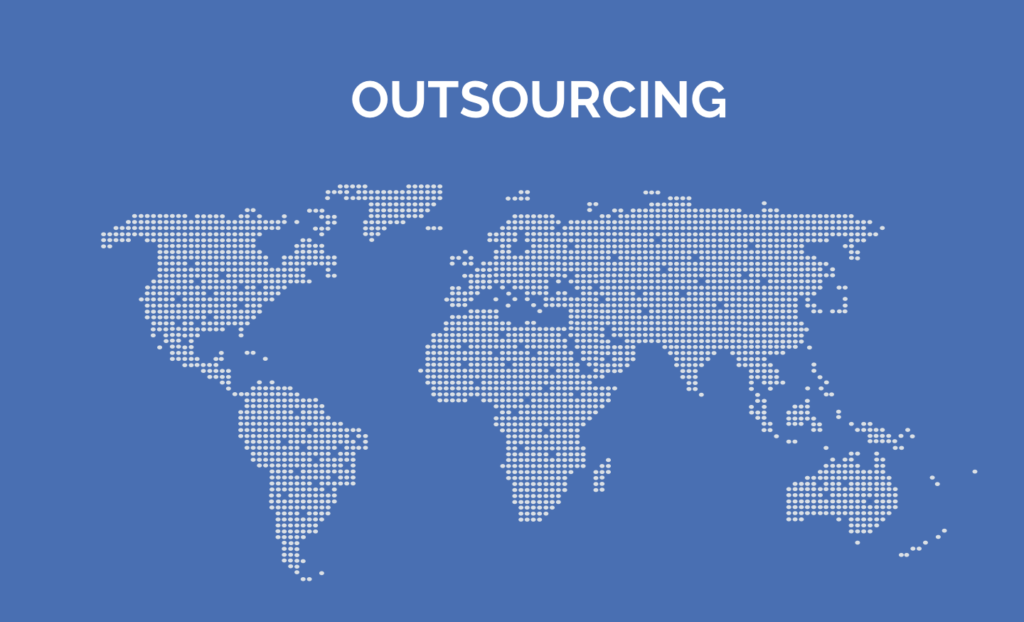 When you engage in this activity closely, you give your plan a chance to be in the right direction, your product. Whether it is an app or software, definitely will be launched in time. (maybe late a bit but it wouldn't be another disaster like the IBM-Queensland deal).
Soon enough there will be a milestone that your business needs its own software whether it's for the internal team or for your customers. In case you don't want to set up a technical in-house team then we recommend you look for a software outsourcing company. This vendor will profit from your business by saving many types of costs and increasing productivity.
But is this the first time you have tried outsourcing software? If so, here are 5 tips from Designveloper to make things work.
6. Have specific planning for the project
No business could survive without defined goals and objectives, especially when you are planning to do something big like software outsourcing.

When performed precisely, planning not only give your partner a better insight into the project but also helps both parties evaluate the quality and productivity of the work. At the same time, this crucial task might save us from unimportant tasks and OT hours.
Furthermore, a clear set of objectives can define the necessary resources and tools for each milestone of the project.
More importantly, provided that your company has established proper objectives, it will result in better alignment of work between the two organizations.
To set objectives successfully, companies can use the SMART framework: goals must be specific, measurable, achievable, realistic, and time-bound. For example, in case you are planning to develop an e-commerce app, then one of the important objectives could be "Payment feature (VISA, Paypal) should be deployed on June 15th, 2019".
7. Do some research
Of course, researching is a must before starting any project. However, when it comes to software outsourcing business, companies need to inspect a lot more, from your project then the partner to the type of technology you are going to use, etc.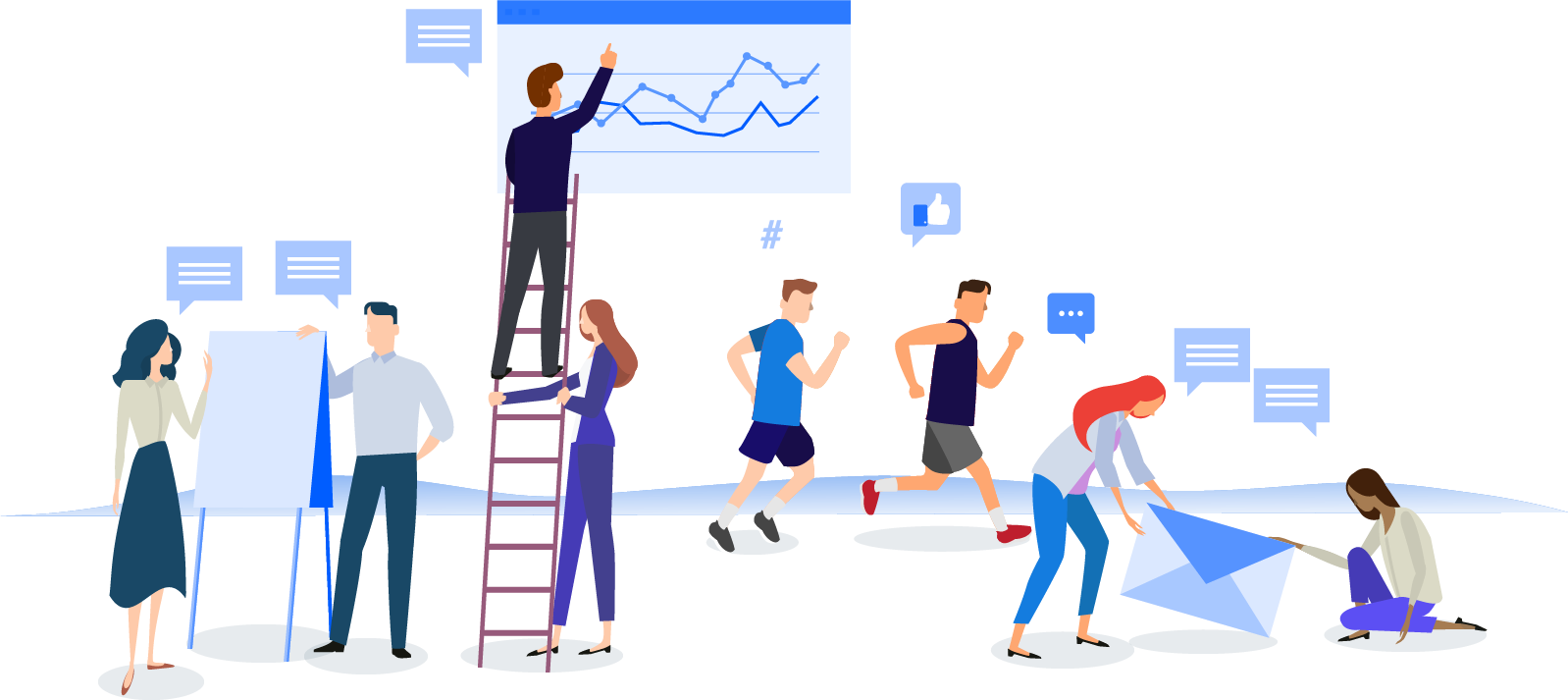 Firstly, let's talk about your future outsourcing partner.
Everything you need to do at the moment is to list out all the criteria that the contender should have. For example:
Which country/area they should come from?
How are their language skills?
Which roles should this team have?
…
And then grade them with your list of questions by taking a closer look at their web, portfolio, social network sites such as Facebook, Twitter, LinkedIn, Dribbble, etc., or ask around in your industry for reputation.
The deeper you dig, the more successful a partnership might be. Furthermore, this task also helps to make a better deal in terms of the cost, when you perfectly know about your outsourcing vendor.
When you have the shortlist of contenders, take a trip or make video calls to understand them better. This time, you should consider their flexibility, their past projects, and the quality of their code. Don't forget to question their technical skills as well as their understanding of the business.
Recommended reading: 7 Tips on How to Choose a Software Development Company
Second, let's talk about your project.
Your initial idea is not always that good so doing research to see whether this one may work well, in reality, plays a big role. You should analyze these things before getting down to business:
The possibility of your idea.
Your target audience.
The core features of your software.
Industry's restriction, data security & other regulations.
…
And here is an important recommendation: if you are not so familiar with the project's business, it's time to hire a business insider to gain domain knowledge from them.
One of Designveloper's biggest clients is developing a mHealth product. We all know that tech guys understand code but how about medicine stuff? Agh, even if your team is a skilled one, it does not mean that they have a precise and accurate understanding of the medical industry.
8. Have your partner carry out the project estimation
Do you know that one of the most common causes that make many projects fail is inaccurate estimations? A classic example you may already know is IBM – Queensland deal. In 2007, IBM pitched a crazy bid of $6 million to develop an application to administer payroll for Queensland's health department.
Shortly after that, the company faced a lot of hidden business obstacles and technical challenges. In the end, the application could not work properly and the cost for this project was 200 times higher than the estimation.
This case study has shown you how crucial an estimating activity is to software outsourcing development companies and their clients.
In other words, a business needs estimations to plan and prepare its resources such as humans, time, and money. Thus, when planning estimations, we are able to find risks, opportunities, and hidden obstacles that may happen during the process. The more detailed and insightful your estimations are the more chances that your budget and time plan fit the reality.
Furthermore, you may find it useful that estimations will help your team or you and your partners reach agreements and commitments about requirements, proposed functions, etc. easier.
On the other hand, you and your team are able to check if your soon-to-be outsourcing partner has enough knowledge and experience in technology. The team that is good often comes up with more detailed and comprehensive estimations because they have done numerous projects to master this.
However, please note that the estimation is not a free service. Some vendors may charge you approximately $300 – $1000 for detail estimation and consulting. This fee may be subtracted if the company and the outsourcing vendor reach the final deal successfully.
You know what? Right now you can try to estimate your idea with Designveloper here.
Recommended reading: How to Estimate a Software Project? A Detailed Guide from Designveloper
9. Adopt Agile
It is essential to mention that the philosophy of Agile is all tasks, whether it's big or small, must be completed by a small group of people. As a method developed from Agile, Scrum works the same.
While Agile is an umbrella term used to talk about several software development approaches. On a smaller scale, Scrum is seen as a popular Agile project management framework that helps teams, companies or organizations work more effectively in terms of internal/external collaboration and final results by operating projects unit by unit (task, sprint, etc.). The ability to learn from experience and improve the processing time after time is what makes Scrum become one of the most adopted sub-set frameworks of Agile.
As if it was only yesterday when there were mere software outsourcing development companies and technical-related enterprises implementing Scrum in their organization. According to a report in 2018 about Scrum by Scrum Alliance about practicing Scrum worldwide, 94% of respondents use Scrum in their working process. These participants came from many different industries such as advertising, healthcare, education, etc. The expansion of Scrum happens due to its effectiveness and helpfulness which works across industries. Partially, the success of Scrum lies in these six specialties:
Product quality is optimized as it is developed.
Your product is improved and updated frequently and continuously.
Scrum saves you a lot of money.
Increase transparency.
Encourage teamwork.
Get feedback frequently.
Recommended reading: The Importance of Scrum to a Software Product
10. Appreciate the importance of communication
Do you know that communication is the initial cause of various issues?
This is just not a common problem. Communication can affect your performance, raising and resolving issue ability, etc. And the possible outcomes are conflicts, complaints, poor-quality products, missed deadlines, etc.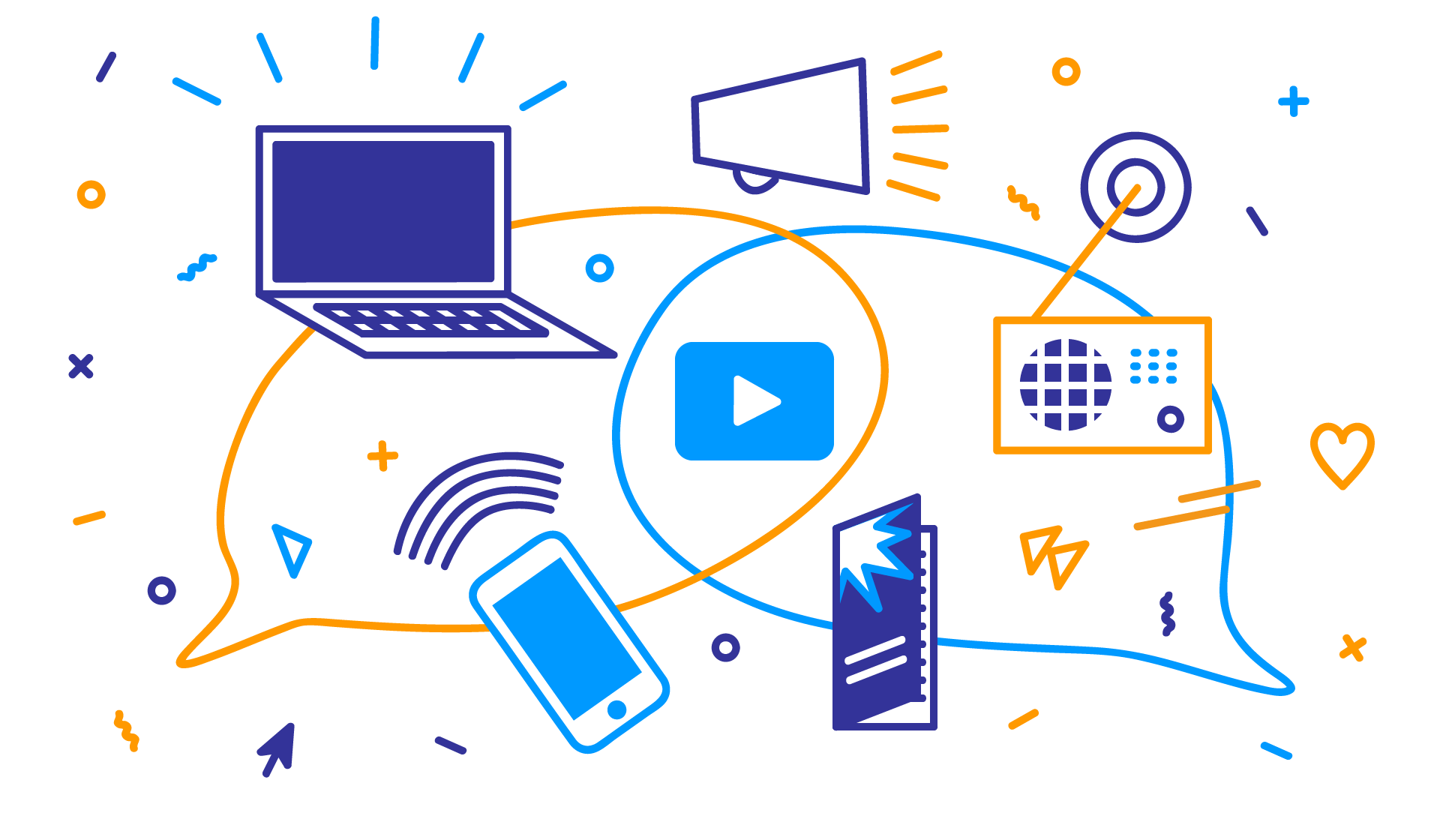 And our first resolution for this is not to make any assumptions when collaborating. In fact, even you and your colleague could get the wrong idea about each other. That's why we should question and verify confusing information. And in return, you must give your outsourcing partner a detailed explanation for every task or request.
Second, you as a client must also consider this business as a two-way street. It's not always your partner's mistake, so don't raise complaints like "They don't understand us!".
Last but not least, if the communication issue is really happening then it's time to hold a meeting between the two parties to align each other understanding.
Consider Designveloper As A Software Development Outsourcing Partner
Trying to find a reliable partner to outsource software development to could be quite difficult. But if you are reading this on the official Designveloper website, you don't need to go through any of the other rings of hell. You are already in the right place.
Designveloper is a team of skilled and eager software developers from Vietnam. We will take on your projects with the guarantee that we will finish them quickly and well. We promise that the job will be done on time, will be done well, and won't cost too much. You might find it helpful to look at the case studies and services we offer to get a more accurate assessment.
Conclusion
We hope this article can help you with executing an excellent outsourcing deal. And if you are looking for a high-quality software outsourcing company then Designveloper may be the best choice! Our goal is to deliver the best and most cost-effective software services to our clients. Designveloper's services range from web/app design and development to VOIP.
Designveloper recommends this to you if you are looking for a perfect outsourcing partner for your future project. But hey, before you leave, let's take a look at our portfolio to see if we are the most suitable one for you. Our work stretches from mobile application building to website development. Across industries like fin-tech, health care, education, etc.