Finding a good software development company is not an easy job when there are a thousand of them out there to pick up and all of them seem to be really similar. So, if you are facing this obstacle, then here's a guide to selecting the best one! In this article, you will learn: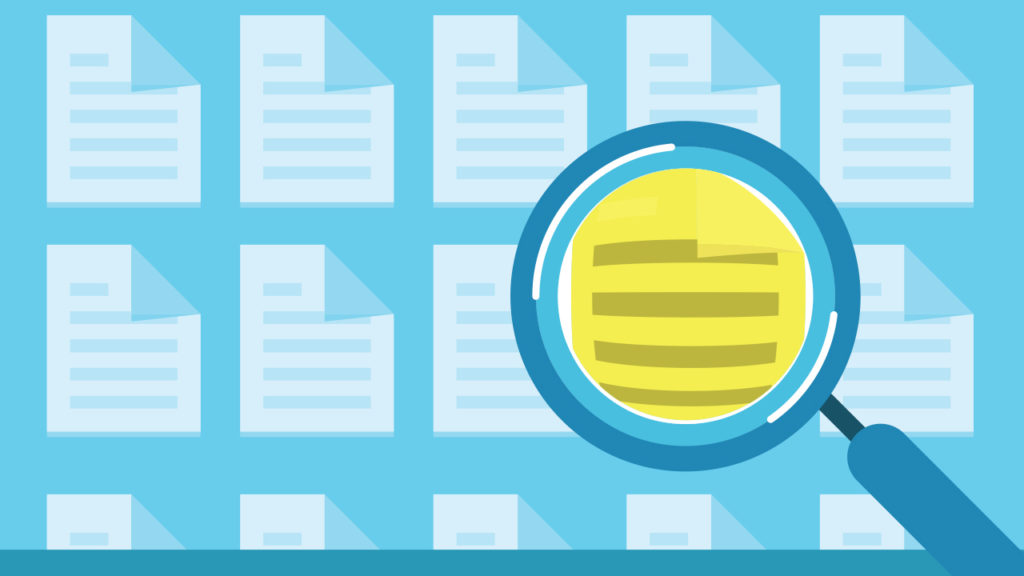 How to Find a Perfect Partner in a Software Development Company?
So, you already had the idea, the next step you're thinking of is finding a professional Software Development company to help you actualize it. Whether you need an engaging mobile app, an impressive website, a simple game app, or internal business software, it takes a proper choice to make everything happen.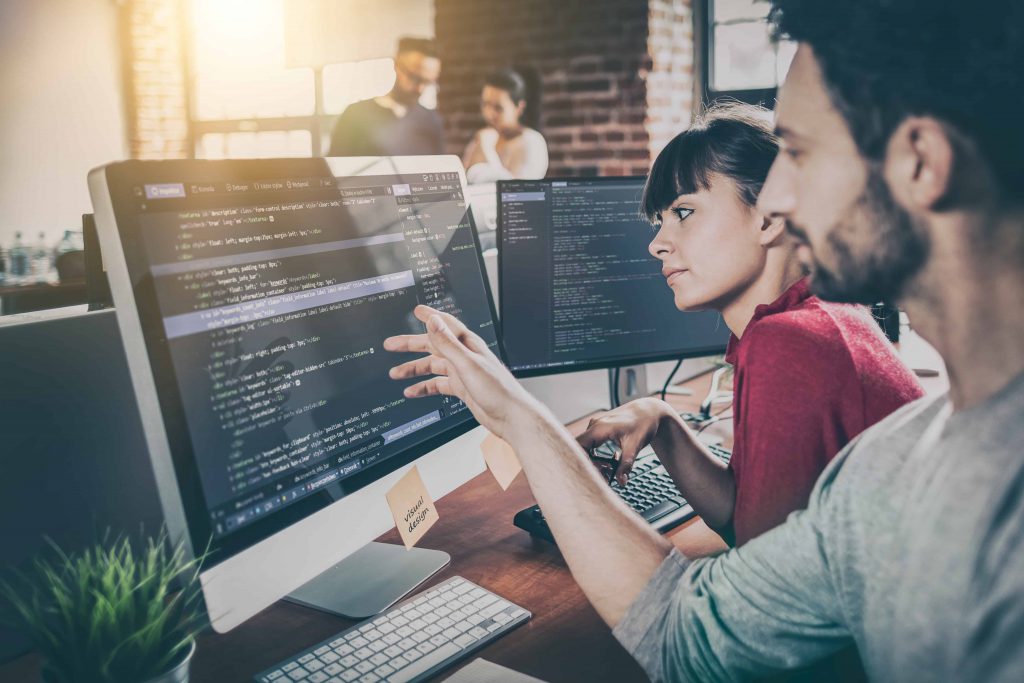 So far, the most raised question is how to choose a software development company the trustable one among tons of agencies and freelancers out there. This leads to a more basic but also more insightful question in our age of data overflow: Where to find a software development company?
If you wish to save your time from struggling with thousands of random comments and reviews from unknown users, here are some suggestions of where to look. These options include development platforms, professional developer directories, social networks, and some extra tips.
Recommended reading: How To Outsource Software Development In 2023?
Review Sites
Review sites are where many service providers (marketing, IT, call center, etc.) get listed and discussed. If familiar with them, high chances are that you will find the best-fit software outsourcing company to execute your idea.
It's not very difficult to discover those directories. All you need to do is google phrases like:
You might want to include several details such as year, area, type of technology, or other requirements to narrow down the list.
Goodfirms, Clutch, AppFutura, and G2 are among the most popular review sites in terms of the amount of review, their seriousness in checking reviews, and the large database.

So how to make the best of these review sites?
First of all, be careful of sponsored lists. For example, the default list of Clutch will show many profiles of sponsors, not the highest-ranked or rated companies.
Second, do not merely rely on one directory. It's necessary to look for reviews across the Internet. Maybe, your favorite might appear perfect on one site but there are some criticisms about it on others.
On top of that, if you just do your research on these review sites, it's very likely that you would miss smaller powerhouses with affordable prices but still offer high-quality services.
Clutch.co is likely the no. 1 reliable resource of verified firms working in software development, web & mobile app development, SEO, marketing, design, etc. All the firms listed are carefully vetted through detailed submission forms, portfolios, client references, real calls, and many other factors.
Plenty of options are offered by Clutch, starting from a category of interest. For instance, in software development firms you will find over 3,000 companies from all over the world, all real and verified. Plus, you'll see the ratings and all initial data on the list, such as the company's summary, service focus, portfolio, hourly rates, location, and contact info.
Moreover, sorting and filtering are 2 useful tools for your search. Sort by name or by Clutch rank, by review ratings, or simply by the number of reviews, etc. You can also read customer reviews (if any) on all the companies and check key examples of their work.
Then, use filters if you want to specifically measure out a list of companies. Like location, Industry focus – utilities, education, business, financials, etc.; hourly rates and project sizes; etc.
2. Rated Lists
Once again about the time saving, for your own sake, you should check curated lists of top companies. This is one of the most frequently searched terms of clients, so it's easy to understand that many firms turn it back into a useful marketing tool. The titles often go like "8 best software development companies" or "Top web design companies of 2018".
Remember to set the search filters to a recent time frame, otherwise, you'll get lots of irrelevant results when not specifying time (from 2015 or even earlier for example). Furthermore, you may also use other filter tools to optimize your search results. Medium, HubSpot, TechRadar, Quora, Steemit, etc. are some trusted websites and social platforms that you can consider the shown-up lists.
Besides, we would like to recommend to you the Call Tracking service. It helps to trace the origin of every incoming call.
Social Networking Sites and Forums
Social networking sites are not only some digital places to socialize, make friends or update news, they're also where many software development companies compete against each other fiercely.
The reason is that social networking sites (SNS) have been a perfect marketing tool to promote services for a long time. If done right, they could be your handy assistant when searching for a partner for the next software development project.
The difference between SNSs and review sites is you can learn about one company's culture, social events, or its subjective messages to clients.
On LinkedIn (a business and employment-oriented online service), you can post requirements there and ask for suggestions from your connections. Facebook or Twitter, on the other hand, could be a place where the business is openly discussed. Besides that, you can dig into their Behance to discover agencies that have a cool portfolio.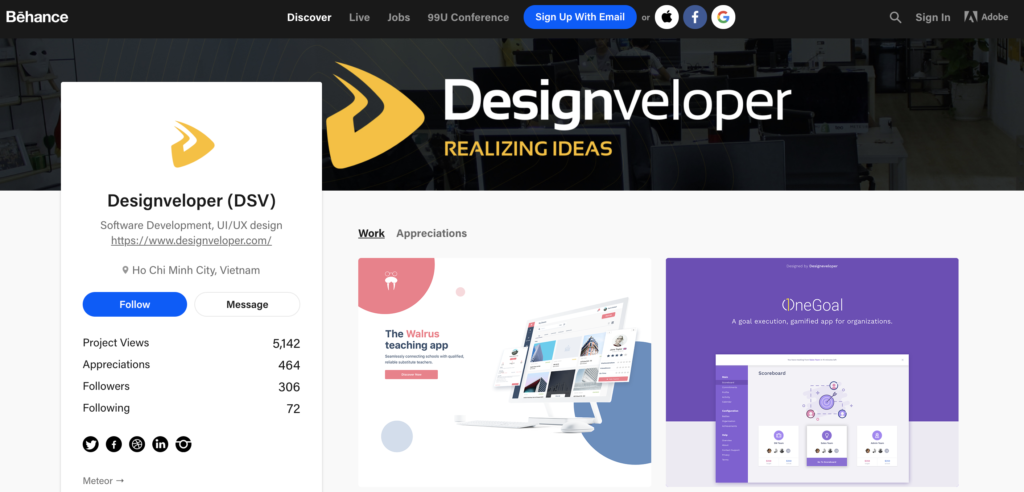 Forums work just like SNSs but they have just a limited amount of users as well as topics compared to that from SNSs. However, many forums set up strict rules to maintain their quality so you can put your trust in the reviews here.
Recommended reading: 7 Best Business Social Networking Sites To Grow Your Business
1. LinkedIn
Yes, LinkedIn, is too boring for personal interests and friends but absolutely a great source for business stuff. A well-known place for showing off impressive profiles of companies, market experts, businessmen as well as recruiters and employees. Therefore, you can easily find software development companies or freelancers of any kind there.
Choose the most exact keywords for what you're looking for and just browse the site for it. So in the case of software developers, type in Software development, Mobile App development, or whatever, and select the Companies to tab in results.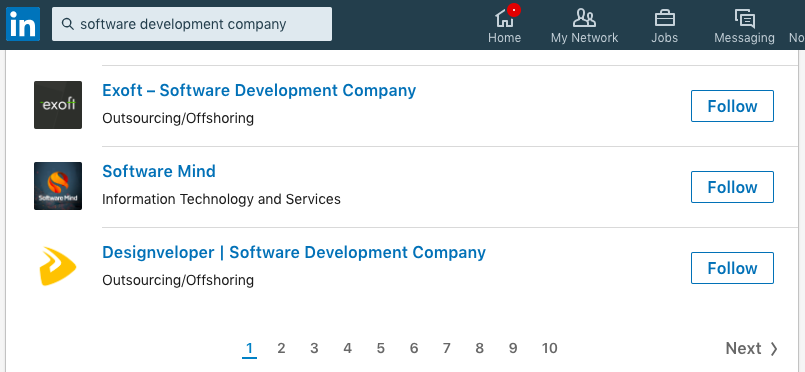 The more specific your search term is (e.g. type + country/region), the fewer results that hit your target will appear. In addition, there is an advanced tool for a more accurate search and hire process called LinkedIn Profinder.
Mention a type of development, type of project (business app, website, etc.), budget, scope and other details and LinkedIn will hook you up with proper companies and their offers.
2. Sir Google
Besides using Google for common questions as mentioned above like "Top designing companies", "Best software development firms of 2018",… You should try to come up with more specific keywords or unusual angles, plus taking the most advantages of its digital tools, the results will surprise you.
For example, if you want to find a company in your vicinity, Google the following: software development company near me. A snippet enlisting companies in your geographical area will be provided by Google, based on your location, marked on a map with directions, websites, and practically everything you need. Click "More places" to view the complete list.
3. Madam Quora
If you are the kind of person who likes to estimate precisely the information through the real experiences of other users, sit back and post a question on Quora. Or if your questions are the popular ones, you just need to search and enjoy those available reviews. Recently this new platform has become a networking "melting pot" of all kinds of businesses and customers, marketers, experts, developers, etc.
On the other side, it's a promotion tool, and they are not held back from openly pushing their services by the community. So if you post something like "I'm looking for a cool software development company for my web-design project", you'll get dozens of answers (offers) in a really short time. Because all of them are actually trying to increase their brand awareness and get a customer by delivering the answers, useful tips, pictures, stories, etc.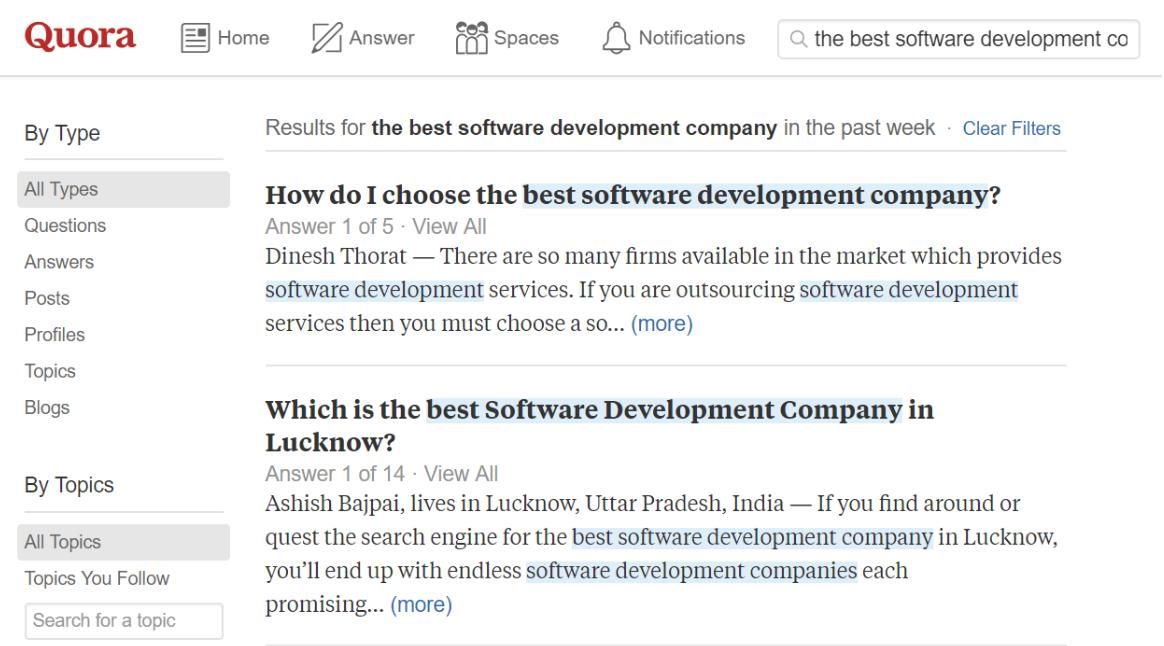 See it as a free and open market for pitching between clients and sellers. You will surely get a high chance of picking out the most suitable partner you could ever find.
4. Sectoral mediums
There are dozens of other online directories of software firms out there in the same or similar manner as Clutch. For instance, at Goodfirms.co you may browse through various categories (e-commerce, software, design, mobile apps, blockchain…), directly type in the "search" bar, or choose language/framework/country and get lists of top agencies.
I'd recommend the following mediums:
To sum up, you need to seek and choose carefully the ones that suit your project/idea. It's no difficulty that you'll be able to find a good match development company and discuss everything on the spot.
Asking Your Friends or Other Businesses
This approach is one of the surest ways to find a quality partner for your business whether it's a small project or a huge deal of software development.
As Dave Markle, Seasoned Product Manager has stated: "I'm part of a few peer groups, and the first thing I do when hiring for a new project is to ask my peers who they have previously worked with and recommend."
With first-hand experience, your friends can tell you a software development company's strengths and weaknesses that they've witnessed with their own eyes. This way, you can easily consider if this is the one for your business or not.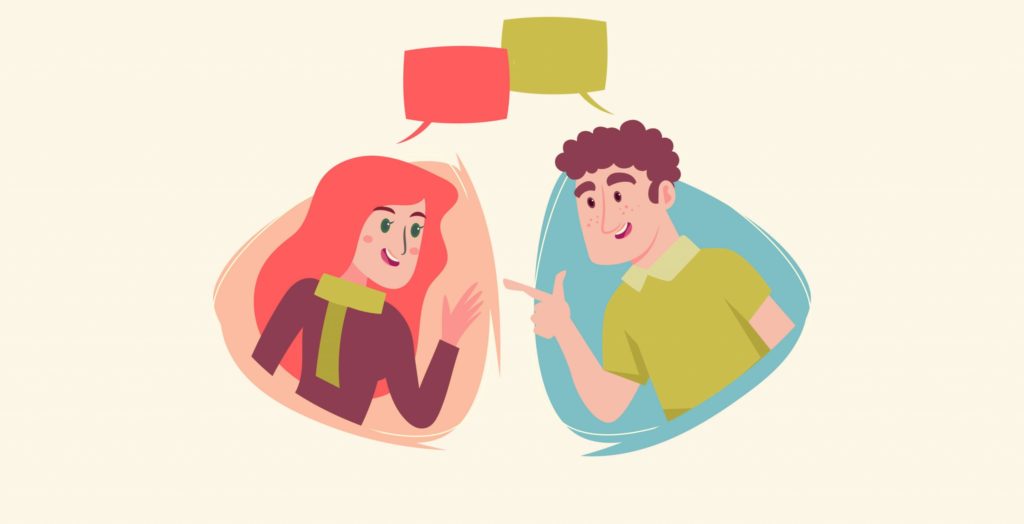 And to succeed in such a way, a referred company must do a very good job because no one would volunteer to promote another's brand without getting a benefit. However, it's possible when the result turns out to be really good.
By the way, you can find out what our clients talked about us here.
Above are 3 ways to find a perfect fit software development company for your future project! Nevertheless, in case you just need to hire a few developers for some reason, here are our tips.
Freelance Software Developers
1. Freelancing platforms
Freelancing Platforms is a third-party business that bridges freelancers and employers.
On these platforms, there are reviews on how a freelancer works so that you can choose the most suitable one for the project effortlessly. And you know what, websites like Fiverr or Upwork have millions of freelancers for you to opt for.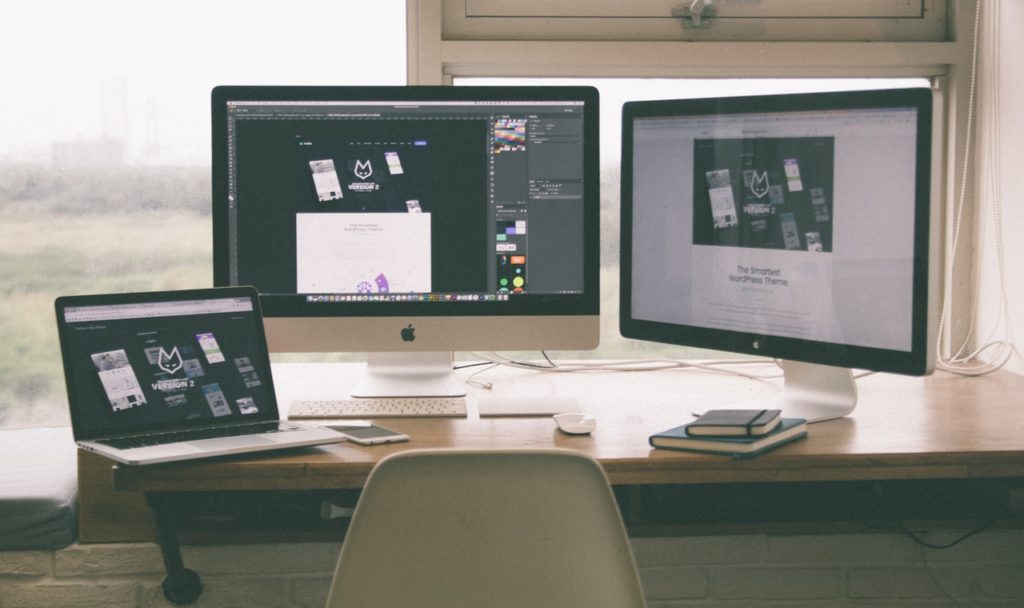 On top of that, several sites also have a feature that makes freelancers bid for the job. As a result, businesses will know who can bring the most out of their project at the best rate. But mind this, it's important to remember that price should not be your number one criterion.
Other freelancing sites you might want to take a look at are our Freelancer, Guru, Hubstaff Talent, Indeed, etc.
2. Social networking sites
As mentioned above, social networking sites, especially LinkedIn, are where you can actively look for your dream candidate. With some keywords related to the job needing resources, freelancers who come from everywhere will find and send their CVs to you.
Bonus: when hiring a freelance developer, you should also check out their Stackoverflow profile to see what kind of project he/she has worked on before.
In general, finding freelancers is not a difficult task. All you need to do is carefully study CVs/resumes, and portfolios and interview your candidates.
The 4 Tips on How to Find a Software Development Company?
Tip 1: Have a list of criteria to consider
You will have to be clear on what your partner should be and what they will have to do for you. In case you hire a freelancer, that list is called a job description. But things will get more complicated when it's a software outsourcing development company hunting.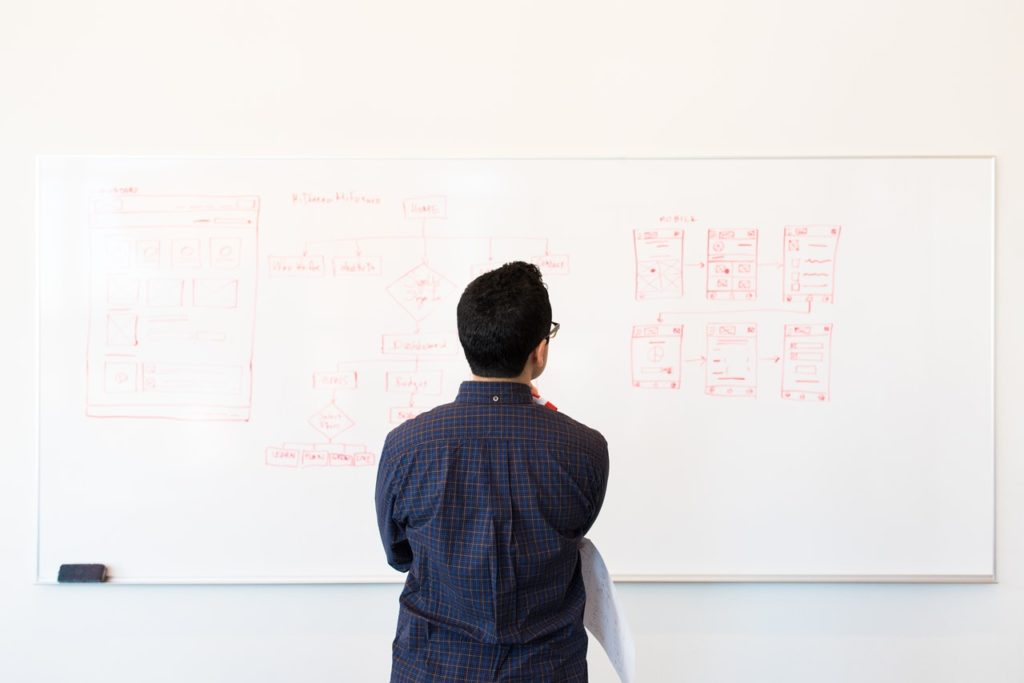 So here are our recommended criteria you should list beforehand:
Tip 2: Do careful research
As mentioned earlier, there are many ways to learn more about a particular software development company: review sites, social networking sites, friends, etc. or you can get to know them through their own website.
Furthermore, it's also a must to check their portfolio, past and current projects, and their partners and clients.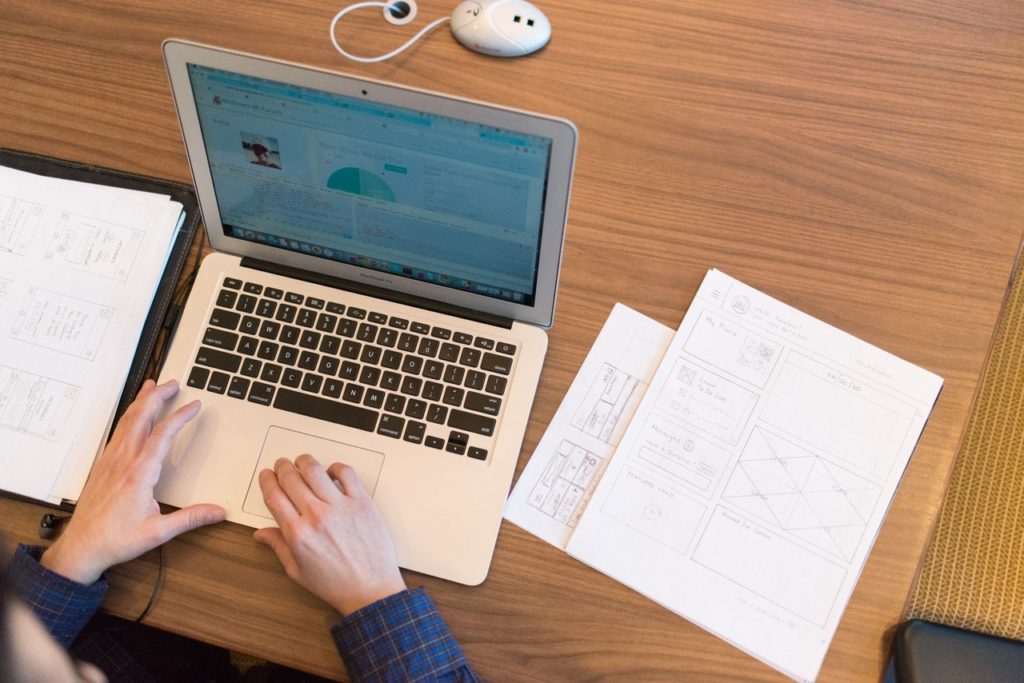 Let's see if it matches your listed criteria or if there is anything you like and shortlist the contenders. To be even more certain about it, just email their previous clients and get advice from them.
Tip 3: Value, experience, trust, skill over cost
Like what I've talked about in the first part, again, price should not be the most important factor when it comes to hiring someone or some company.
Most of the time, working with companies that offer low-price would lead to the scenario that your actual cost may be doubled or tripled the estimated amount. With this in mind, what they could do, their domain experience, their honesty, and the skilled team should be prioritized.
Tip 4: Interview the development team
At the moment you have a list of 3-4 companies in hand, last but not least, let's interview the development team, not the salesperson. You should invite a tech expert to join your interview if you have no idea about this field. He/she will help you identify the best contender.
Also, thanks to this interview, you are able to learn how good their communication skill, English skill, and problem-solving skills are.
Recommended read: Top 20 Best IT Outsourcing Companies
Some Recommended Software Development Companies
If you are tired of hunting for your perfect half, here's a list of software development companies we've conducted just for you.
We hope that you can choose the best contender on your own now. Just ping us if you have any concerns or recommendations about this article. Cheer!
And in case you are looking for a software development company in Vietnam, Designveloper might be your other half. Just tell us your ideas and we will realize them for you!